Are you overwhelmed while deciding on the iftar menu for Ramadaan? Worry not! This list of 100 Ramadaan iftar food ideas will come to your rescue.
Ramadan is a month of fasting Muslims observe every year. They eat a meal before sunrise or Suhoor that provides enough energy to last the day. But an actual meal is taken after the sun sets off. This meal is called iftar.
More often than not, the iftar meal contains various delicacies and consists of all varieties, from drinks to desserts. You can say this is a quest from fasting to feasting. Iftar is no less than an actual feast.
Traditionally, we break the fast with the consumption of dates and water. But obviously, that is not enough. The meal has to be elaborate, and it will contain multiple unique and beautiful dishes.
However, deciding what to prepare for iftar every 30 days is time-consuming and tiresome. This list of iftar food ideas can spare you the trouble. Let's check it out!
Download our Free Recipe Cookbook
---
Ramadaan Sharbat Ideas
Drinks or sharbat are equally crucial in iftar as water, especially in this scorching summer heat. These do not only provide calm to your body but also provide energy with the sugar in them.
Hence down, below is the list of juices to rejuvenate and stimulate your system after a day of fasting.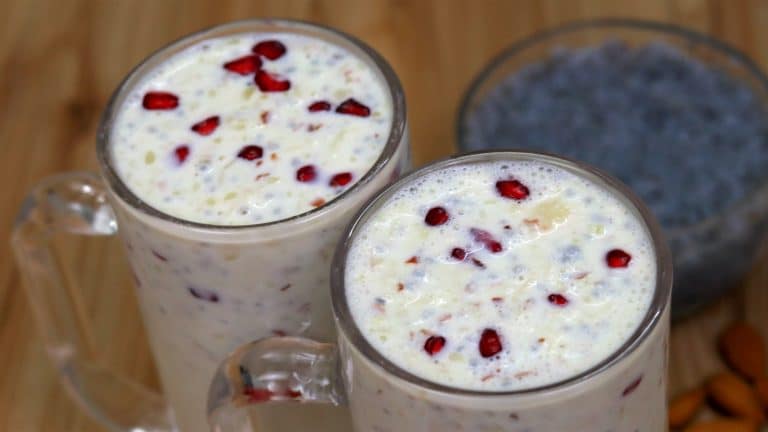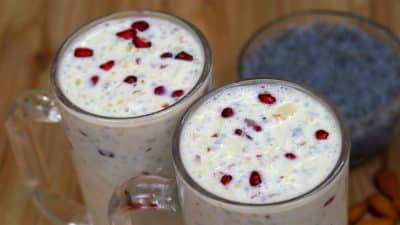 Doodh Ka Sharbat is a cool, delicious, and nutritious drink of milk. This is a quick and easy recipe to make, even at the last moment.
---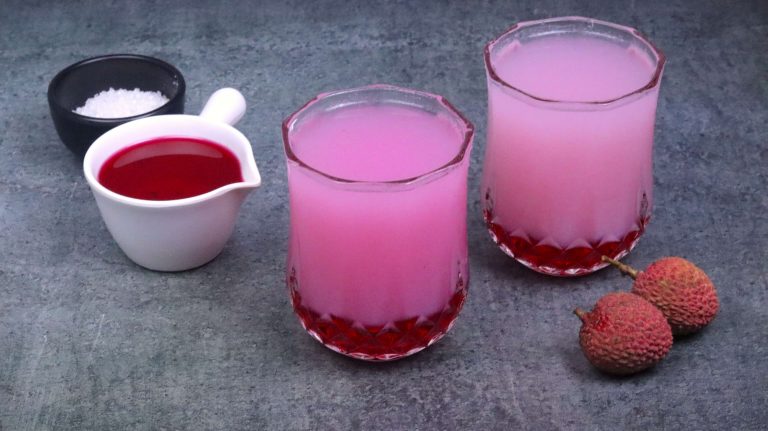 Litchi Rose Cooler is a cool & refreshing mocktail drink perfect for summer. This is an amazing summer drink that we can easily make at home.
---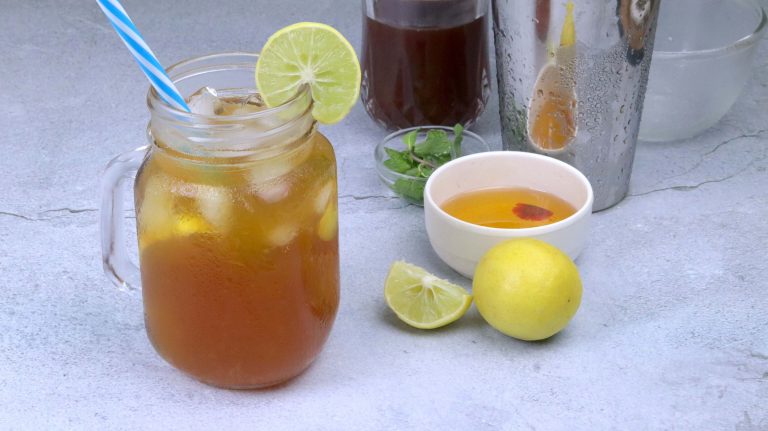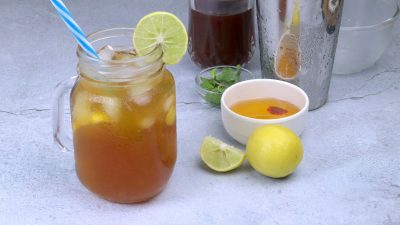 Lemon Ice Tea is an easy, no-cook, and adaptable recipe. Even if it is a summer drink, you can actually have this at any time & in any season
---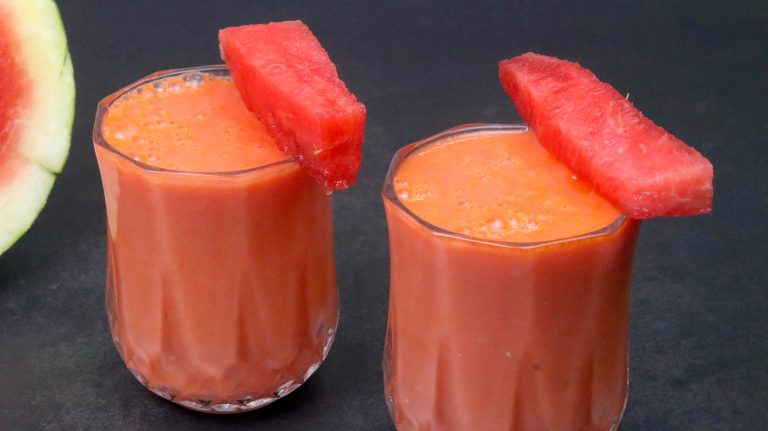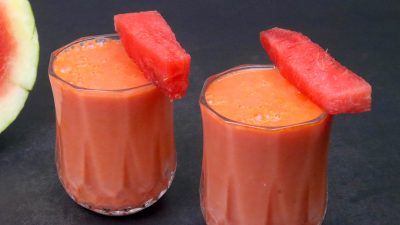 Watermelon Smoothie is an exceedingly refreshing & no-cook drink. A low-calorie & gluten-free recipe. It's sweet & has a smooth thick texture.
---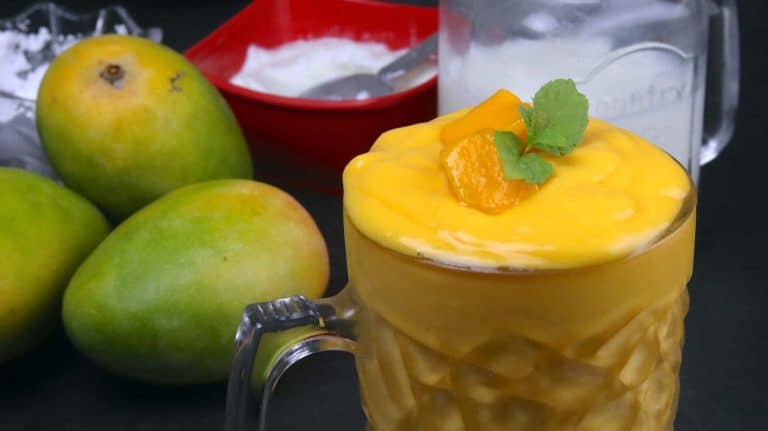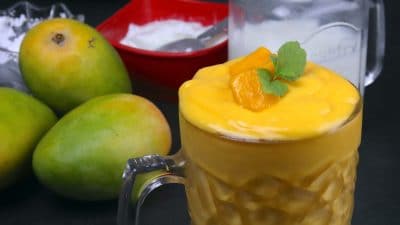 Mango Melon Smoothie is a refreshing smoothie for summer. It is nutritious and tummy-filling. Perfect to start your day with.
---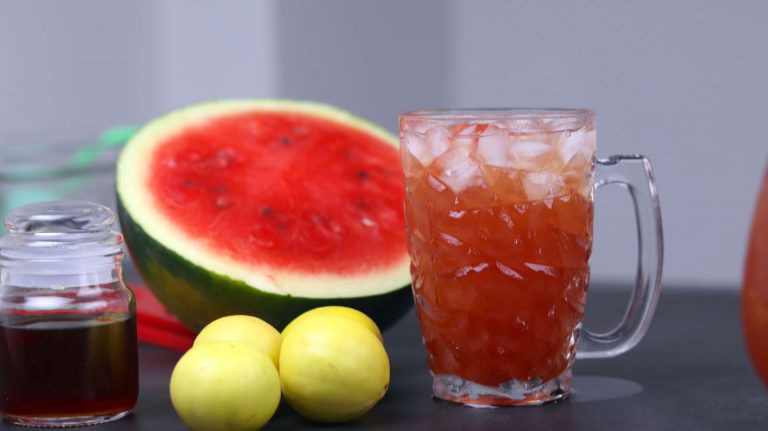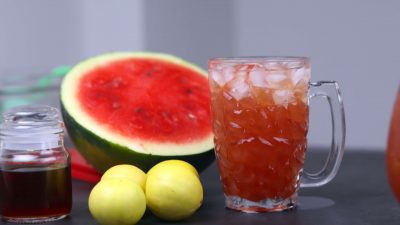 Watermelon Ice Tea is a unique cooling drink for the summer.  This recipe is adapted and altered from the original Iced Tea recipe. 
---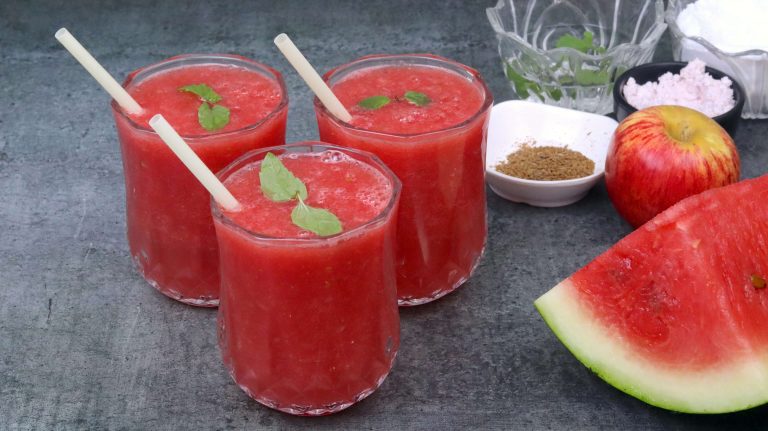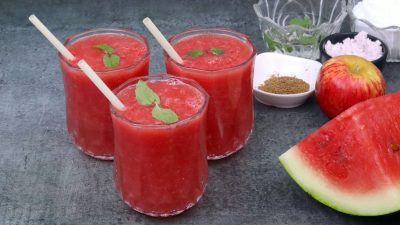 Watermelon Apple Juice is a refreshing & delicious drink for hot days. The sweet, tangy, & a bit sour taste will be a treat for your tongue.  
---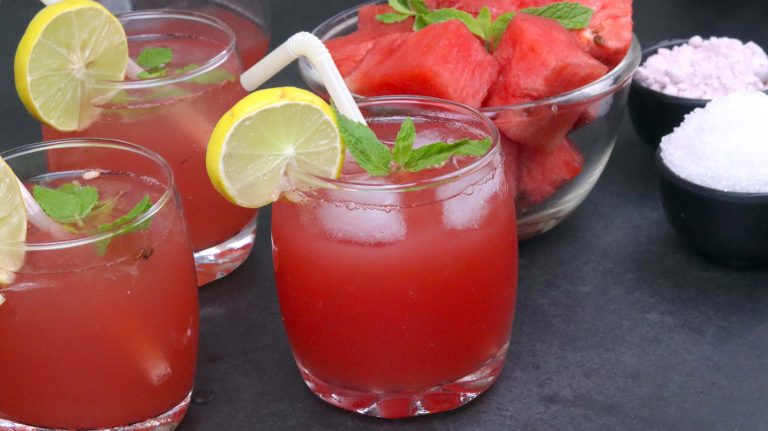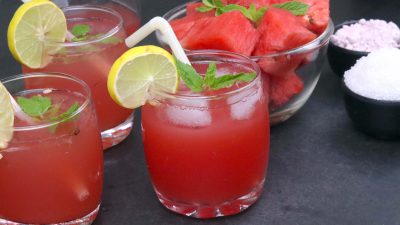 Watermelon Mojito is an easy no-cook, non-alcoholic drink. It is one of the best coolants for refreshing our summer. Categorised as mocktail.
---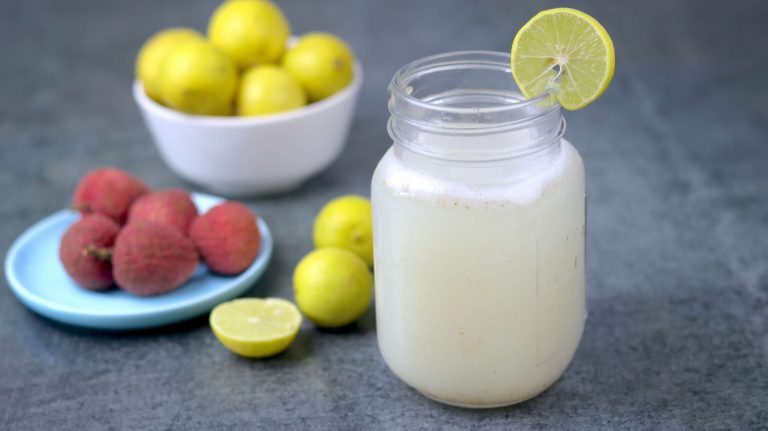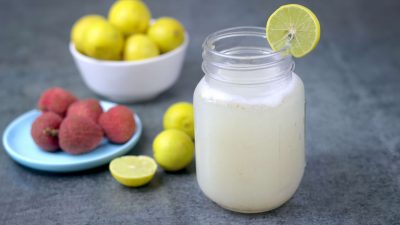 Litchi juice is a no-cook recipe. Yet there are 2 ingredients that makes the juice extra flavory. Click to read what they are.
---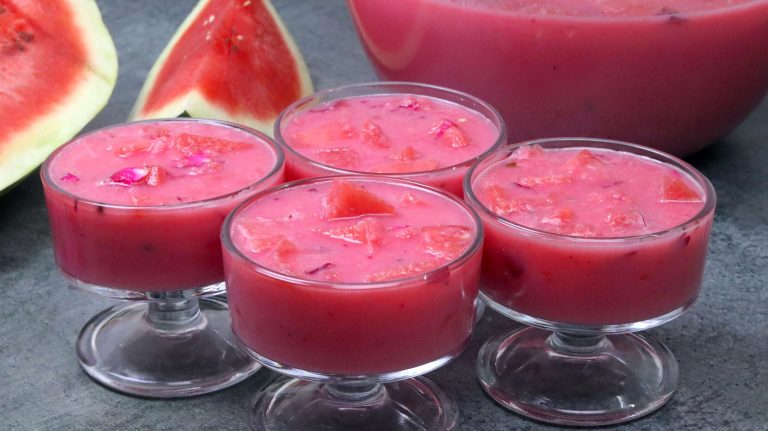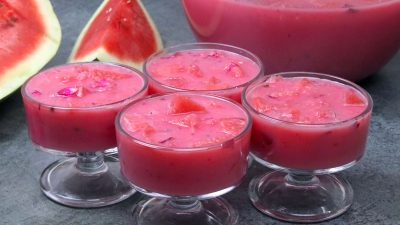 Mohabbat ka sharbat is a summer drink from the famous streets of Jama Masjid, Old Delhi. Watch the recipe video. Tell us how we made it.
---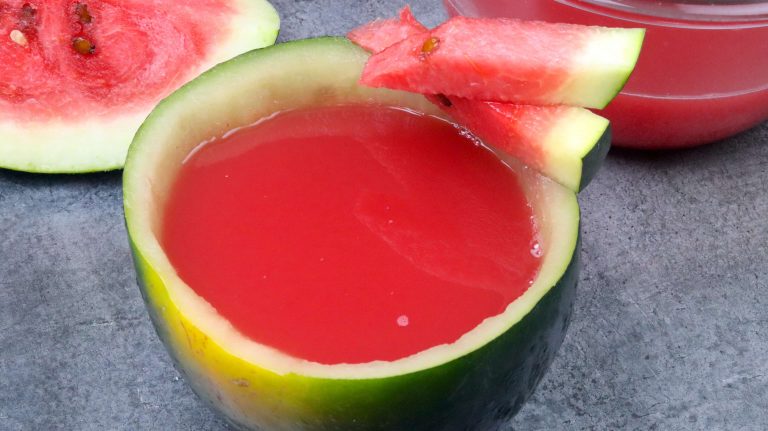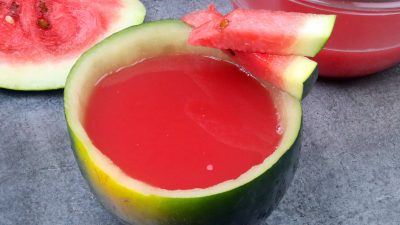 Natural watermelon juice is not only healthy but also refreshes your mood. Toss some ice cubes & a pinch of rock salt to enrich the taste.
---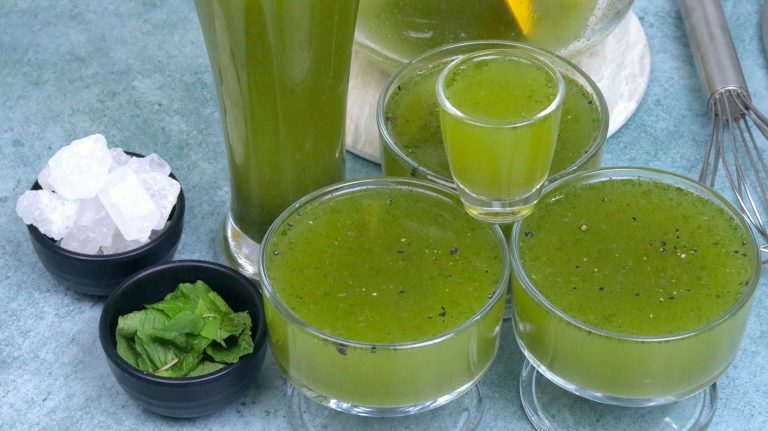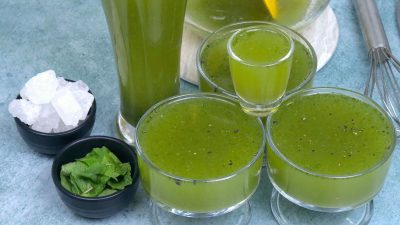 Mint nimbu pani is water, sugar, lemon juice & crushed mint leaves. The recipe is easy. Read what people in their country refer to it as.
---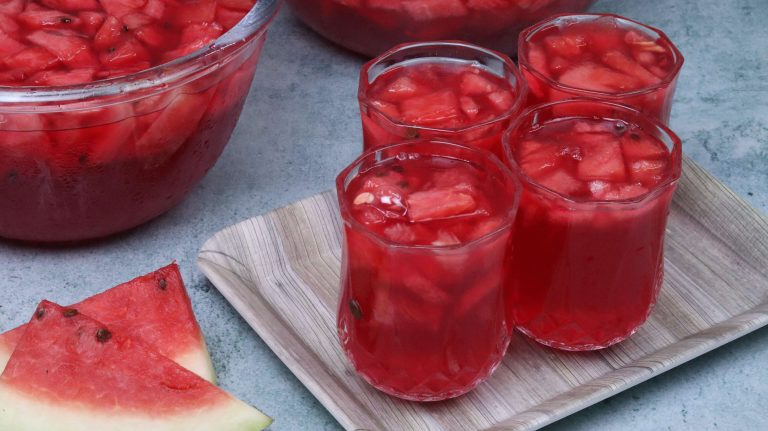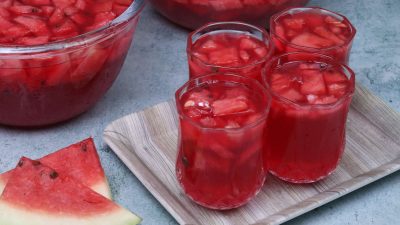 Watermelon juice with rose syrup is an ultimately refreshing cool summer drink. Adding a pinch of rock salt can take the taste to next level.
---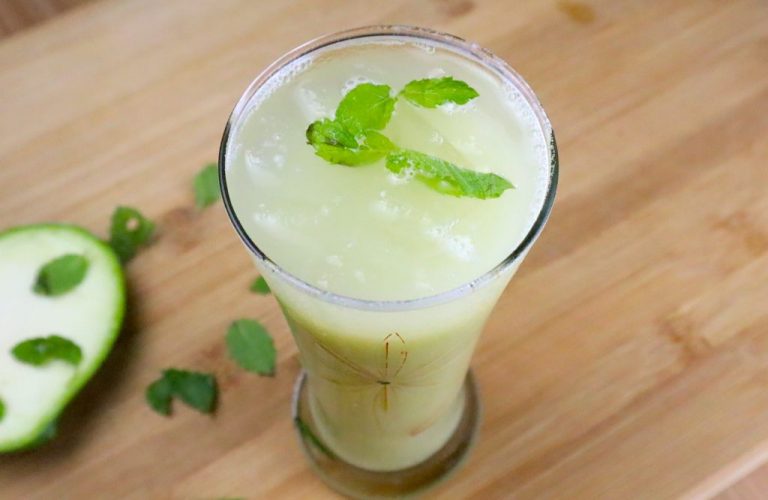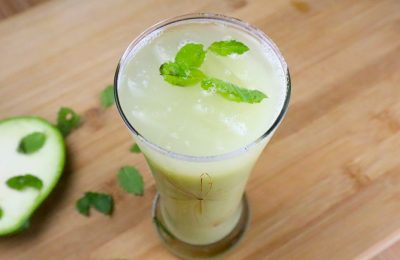 Fresh Raw Mango Juice is an electrifying & healthy summer drink. Crush mango, add a few ingredients & it's done. Watch the recipe video now.
---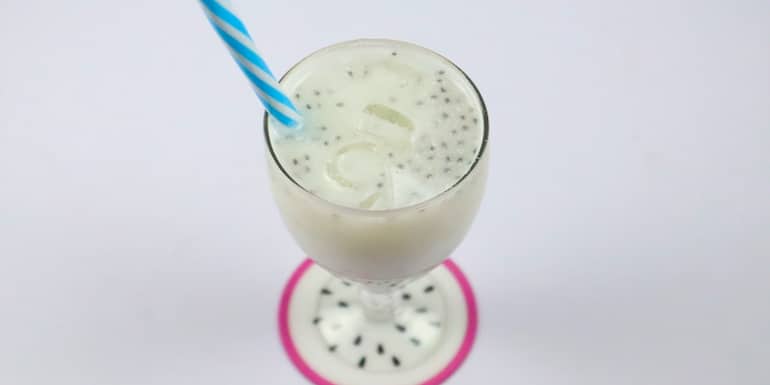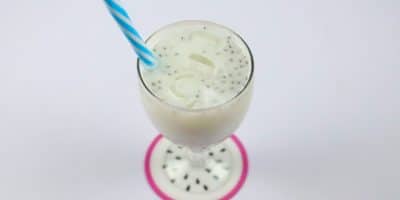 Milk Soda is a street-style fusion drink that requires fewer ingredients to prepare. It has a unique taste. Click to watch the recipe video.
---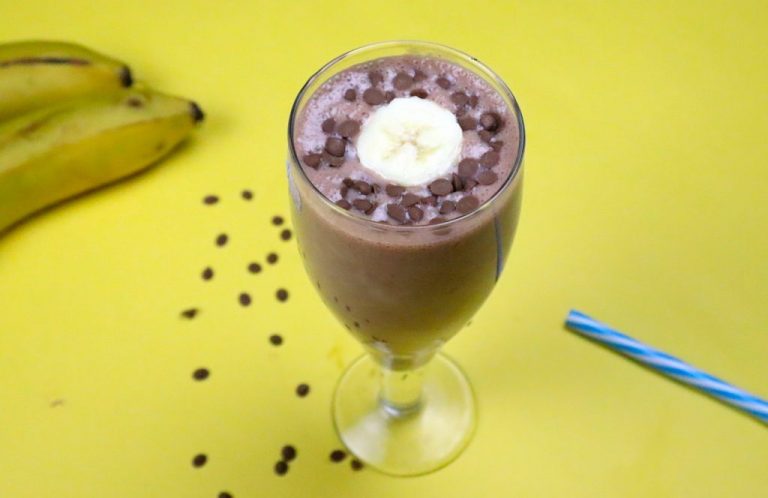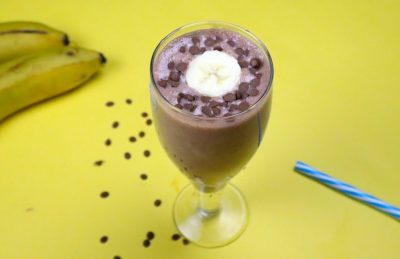 Chocolate banana milkshake is one of the tummy fillings shakes you will drink this summer. The shake is a perfect blend of cocoa powder & banana.
---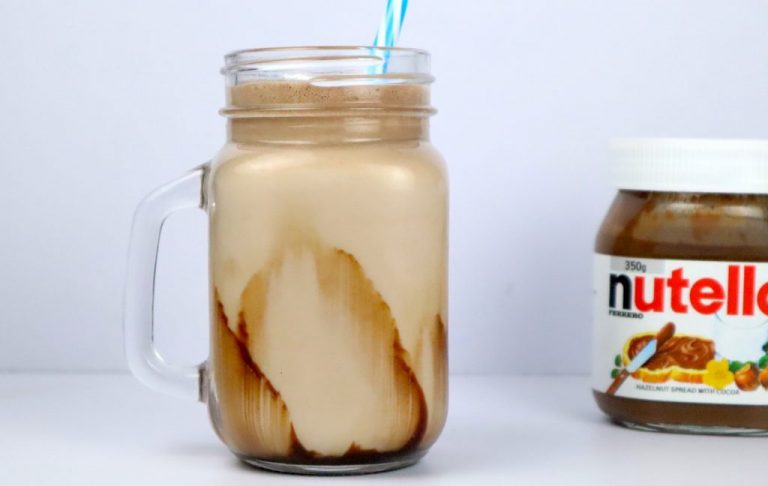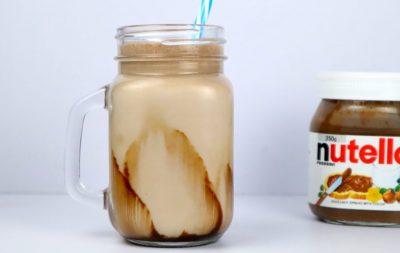 Nutella milkshake is amazing chocolatey feeling shake which is loved by all ages. Nutella is an old love & we are rewinding it specially for foodies.
---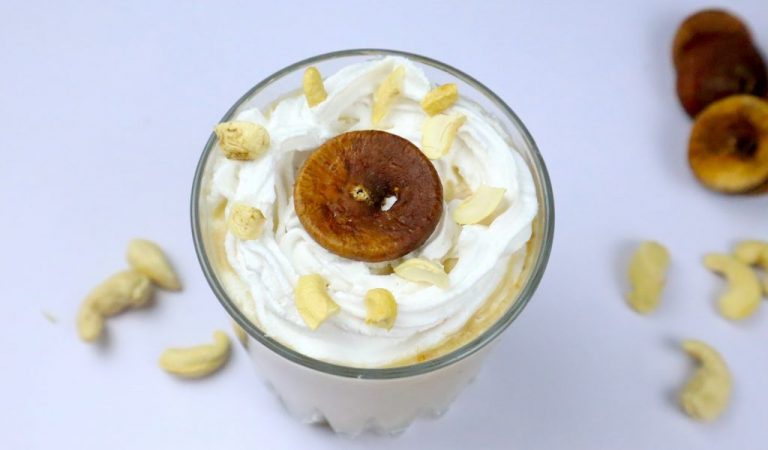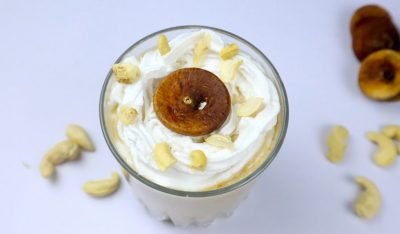 Kaju Anjeer Milkshake is a creamy nice milkshake & has many nutritional values. It tastes scrumptious when the chewy fig comes into your mouth. The thickness of the shake is real goodness.
---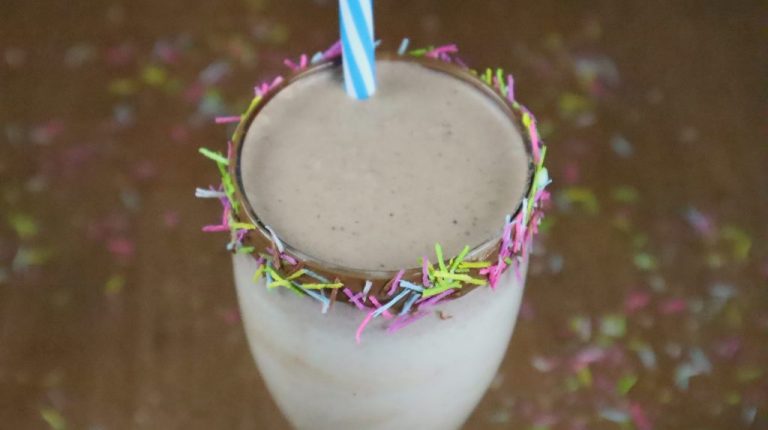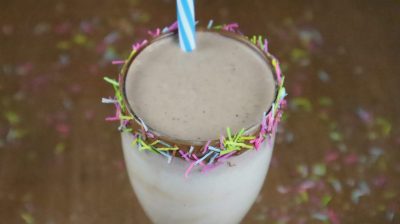 KitKat milkshake is a tribute to KitKat lovers who wants to find something innovative & here is the shake for you. It is a perfect blend of KitKat & milk.
---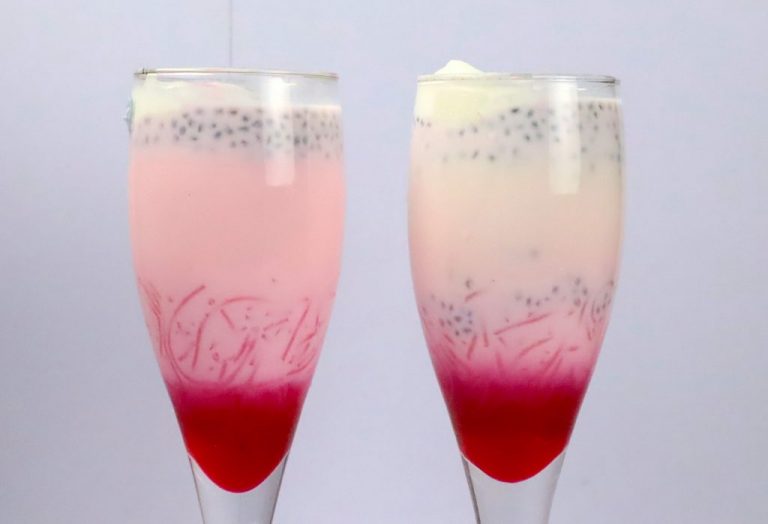 Falooda is an amazing beverage flavoured with rose syrup & other key ingredients like vermicelli, basil seeds & milk. The taste is outrageous.
---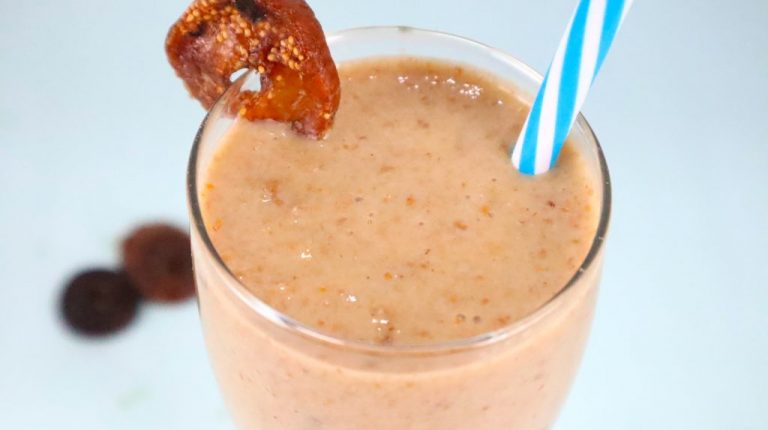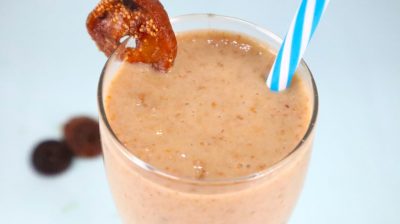 Anjeer milkshake is a quick & healthy recipe for all ages. In this recipe, we have used fresh soaked figs crushed with milk & sugar syrup.
---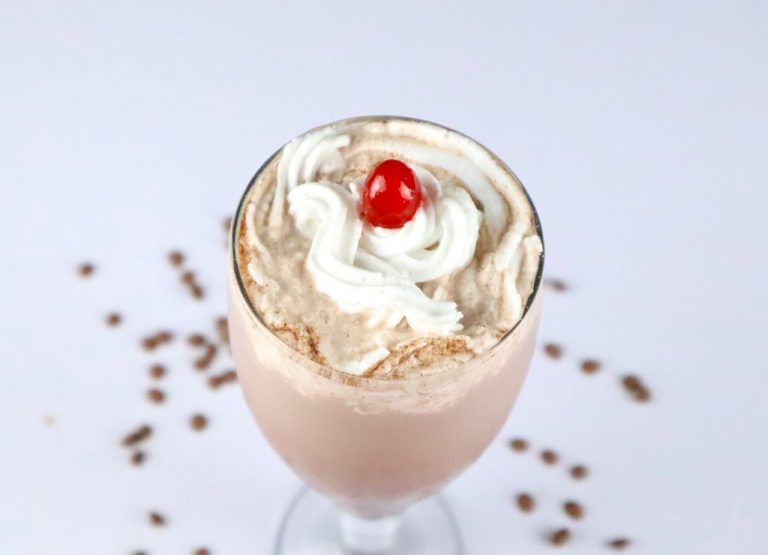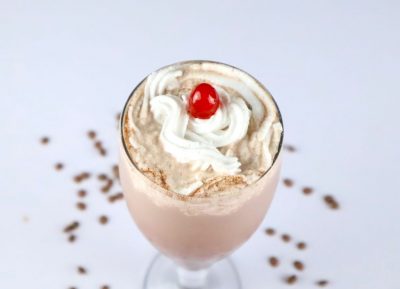 Chocolate milkshake is heavenly beverages suit your kids and teens made with flavoursome cocoa powder - a true indulgent to make for your special one. 
---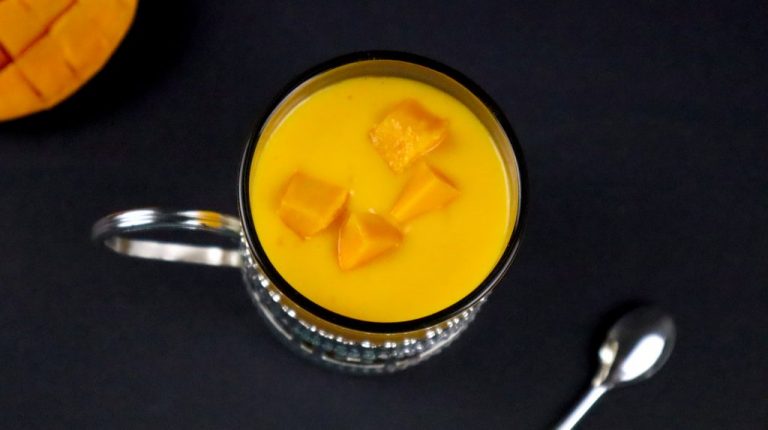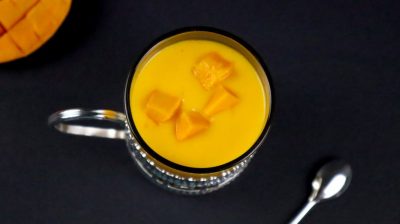 Mango milkshake is a tempting & cool shake simply made with blending alphonso mango cubes with milk. Garnished with some ripe mango pieces on the top. 
---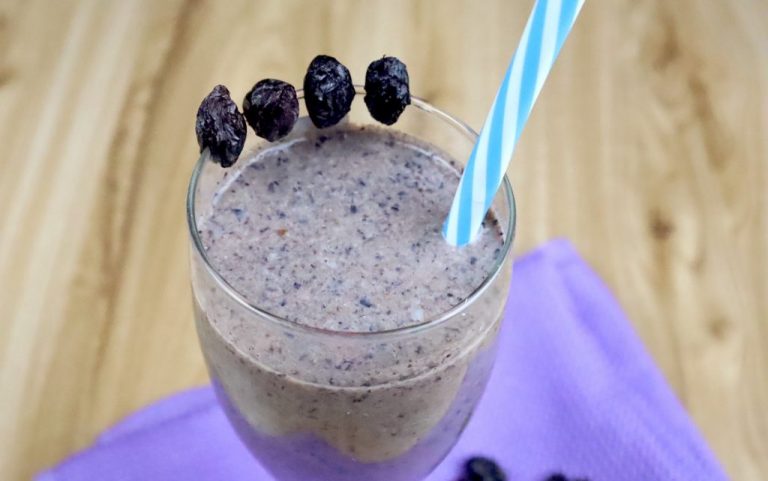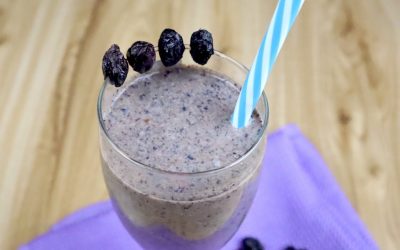 Raisins milkshake is healthiest drink one will enjoy the most. It is blended with soaked raisins, milk & sugar syrup. Easy to make & best for digestion.
---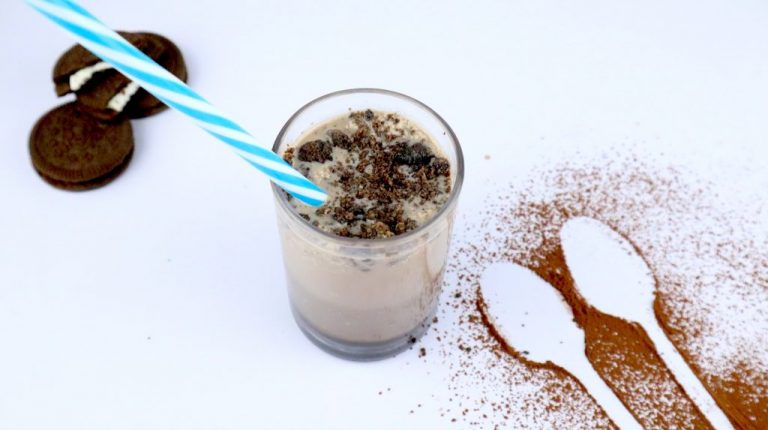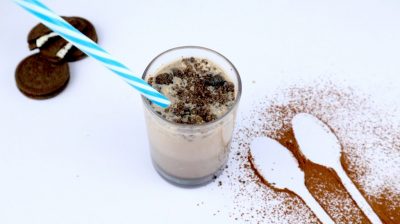 Oreo milkshake is a delicious treat for loved ones. Blend with Oreo cookies, milk and cream. It is perfectly made just like restaurants.
---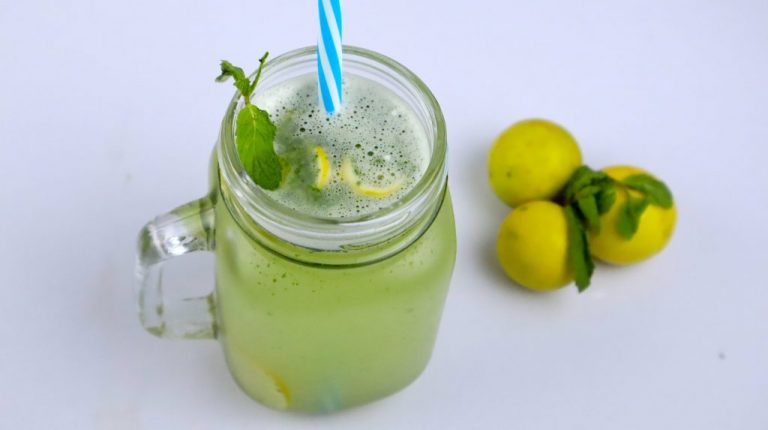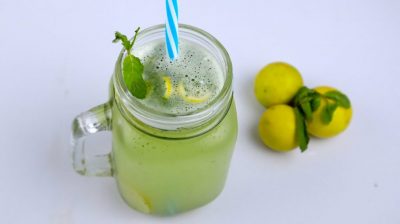 Lemon mint juice is a refreshing & healthy summer coolant. Do you know that you can make this drink sweet without adding sugar? Try now.
---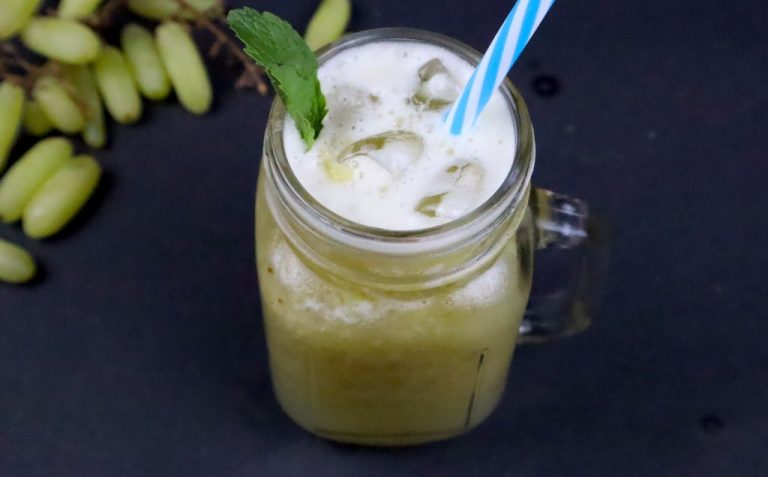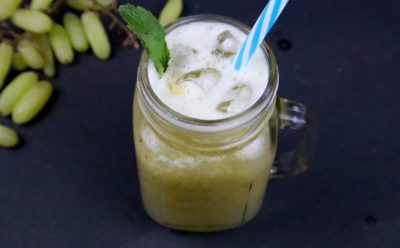 Grape juice is a genuinely delicious drink for a tasty appetite. It tastes sweet & tangy at the same time & perfect summer drink to cool down yourself.
---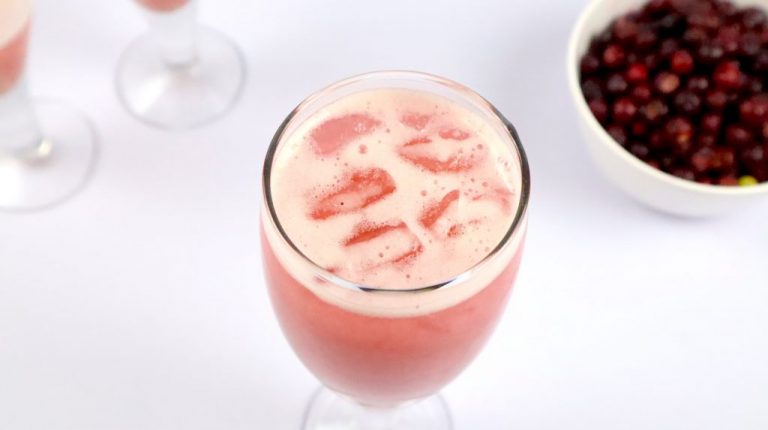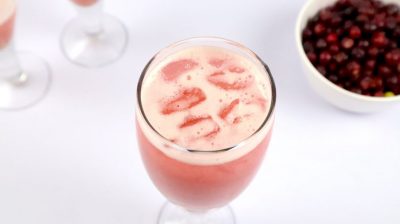 Phalsa juice also is known as Indian berry juice is one of the best refreshing and healthy drink. It is made from phalsa fruit berries crushing in water.
---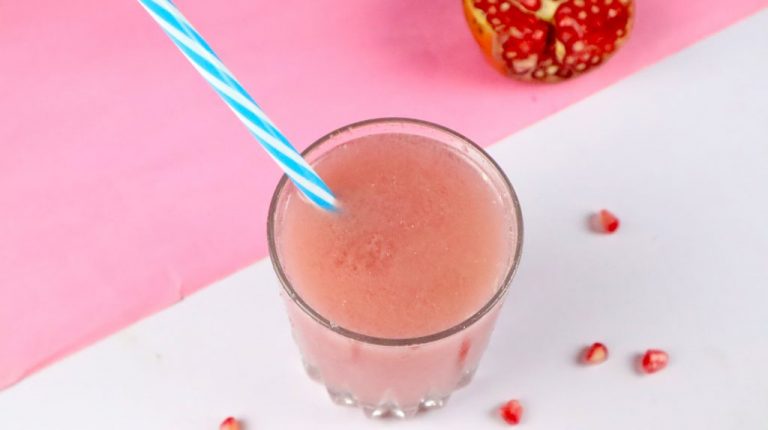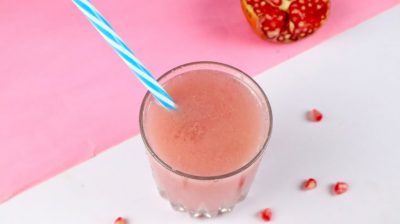 Pomegranate juice is a beautiful looking & appetizing drink. It is rich in antioxidents & an effective drink.   It takes a few moments to make it ready.
---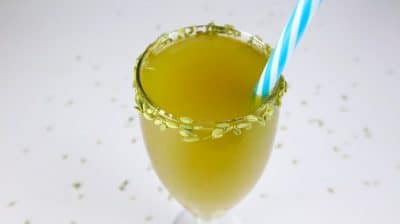 Variyali sharbat is a healthy summer drink popular in India. Fennel is the base ingredient here. Click to read the flavour profile.
---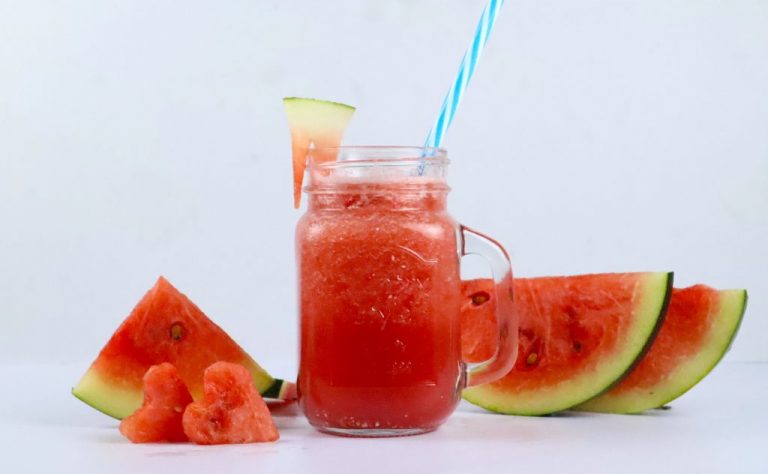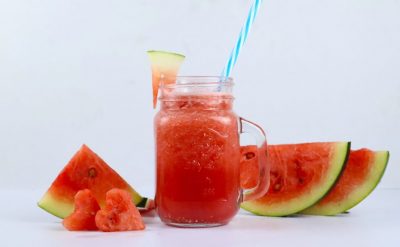 Watermelon juice is an extremely refreshing & homemade recipe with natural sweetness. It is 100% natural drink full of vitamin C & keeps your body hydrated.
---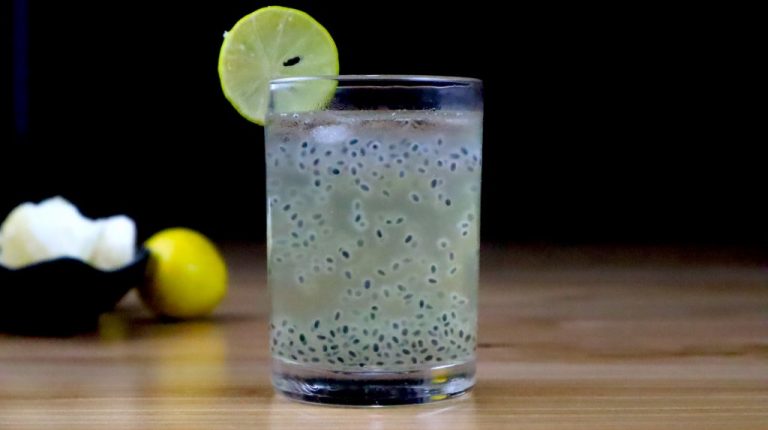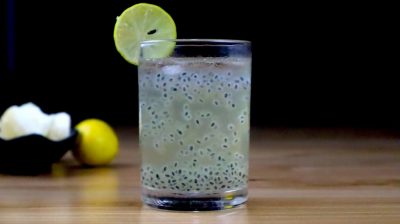 Gur Ka Sharbat is perfect summer drink and thirst killer. It tastes sweet & you can have at any time. It is made with Jaggery & basil seeds.
---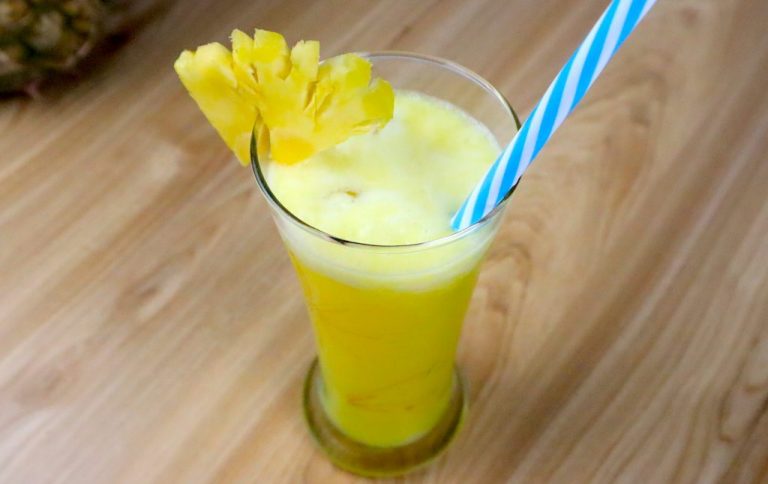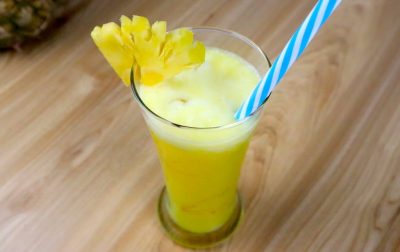 Pineapple juice is amazing tropic juice which is healthy & easy to make. Mixing with water, sugar syrup & ice cubes - your chilled heat killer juice.
---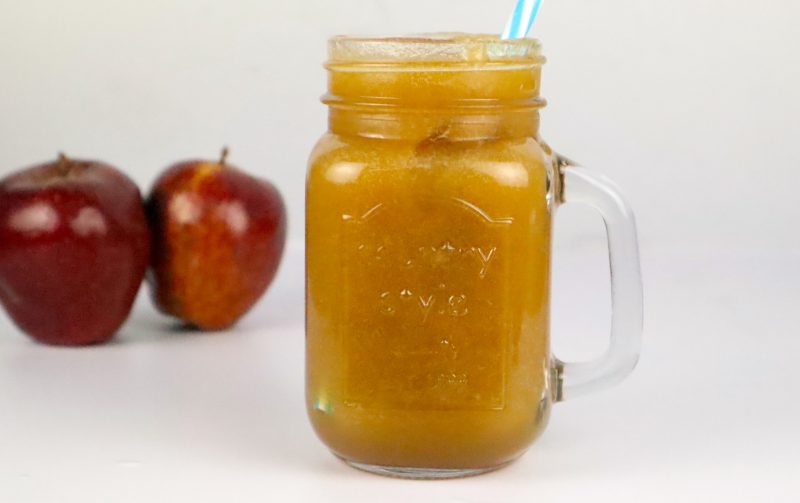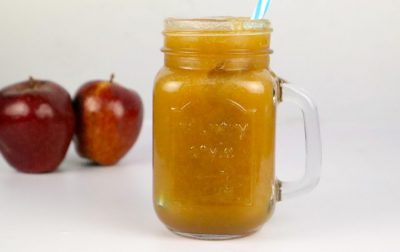 Apple juice is one of the healthiest juice full of vitamins & minerals. We are juicing fresh apple, adding sugar syrup and ice cubes - made in quick time.
---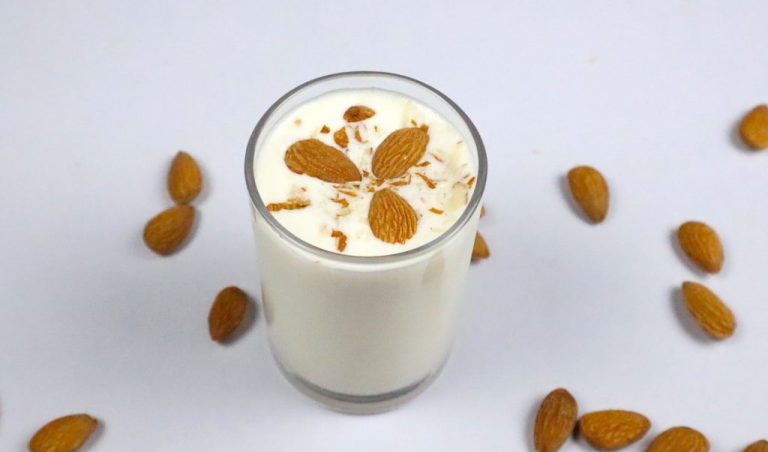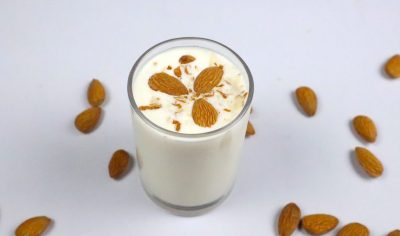 Almond milkshake is a super healthy drink good for brain memory. It is made with soaked almonds, milk & sugar syrup. It is a simple homemade shake.
---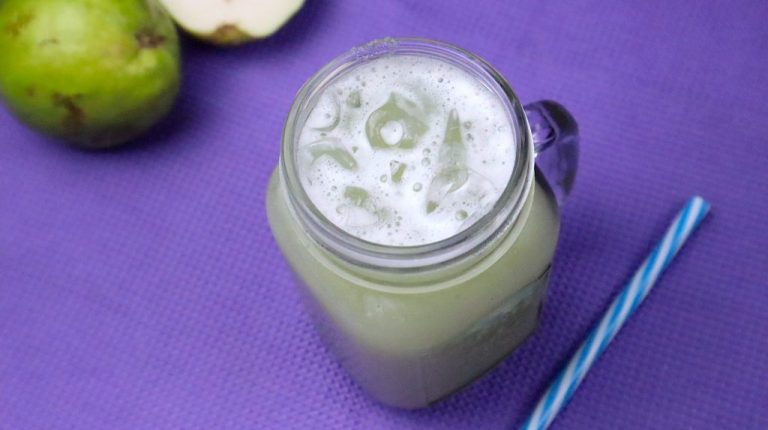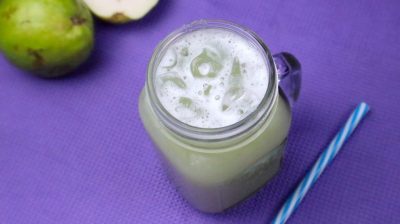 Guava juice extremely delicious and healthy tropical juice can be served in breakfast or as a light snack. It is thick in texture and tangy at the same time
---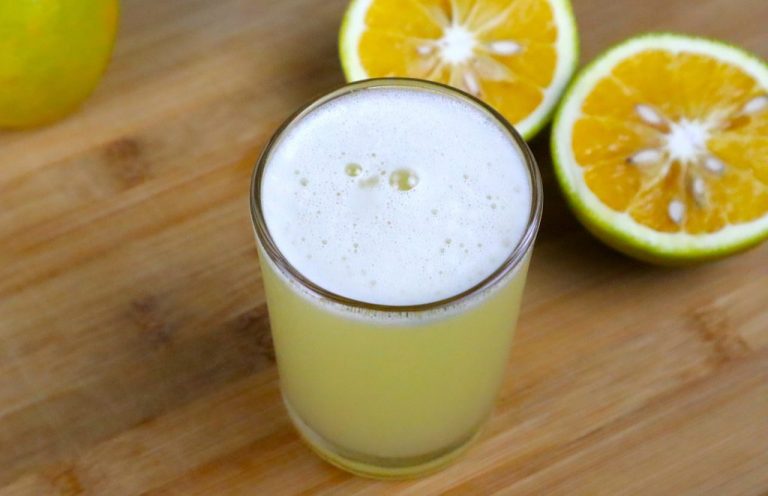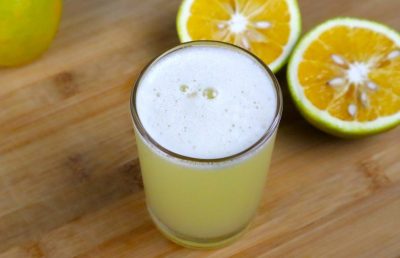 Mosambi Juice is healthy & packed with minerals, vitamins & antioxidants. Click to read what you can add to make your juice more flavourful.
---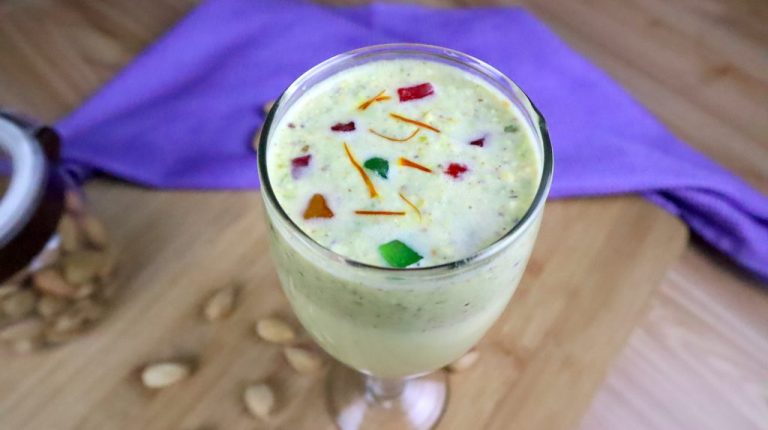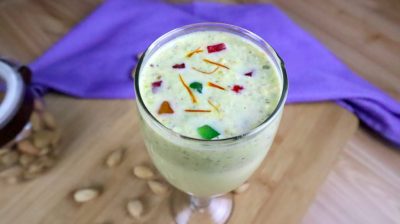 Kesar Pista milkshake is delectable shake made with soaked Kesar and pistachios. It is one of the healthy shakes, especially for children.
---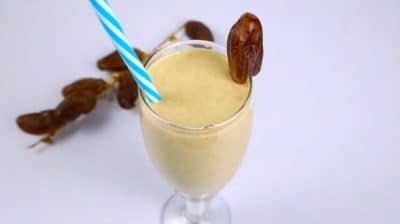 Date milkshake is a healthy sweet shake recipe for all the ages. It is made with blending dates, milk & some ice. A perfect delectable shake to get energy.
---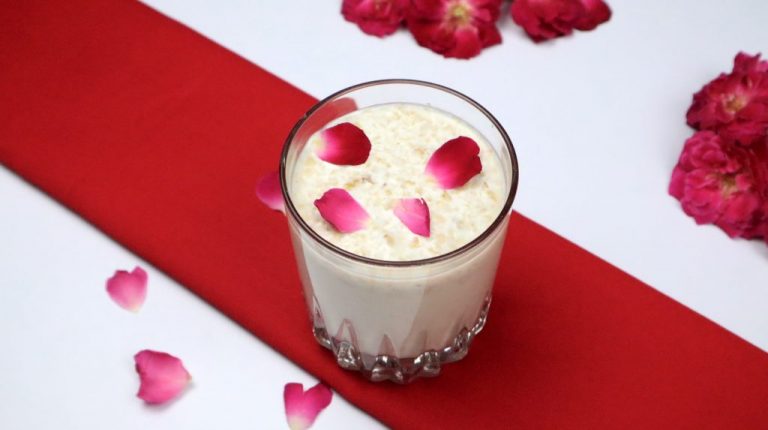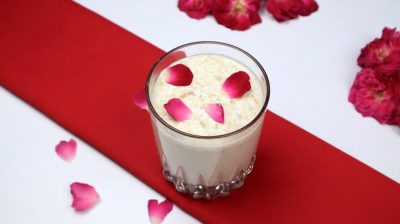 Gulkand milkshake is a delicious treat for you & others at home. It is a flavourful lovely milkshake to offer your loved ones. Enjoy!
---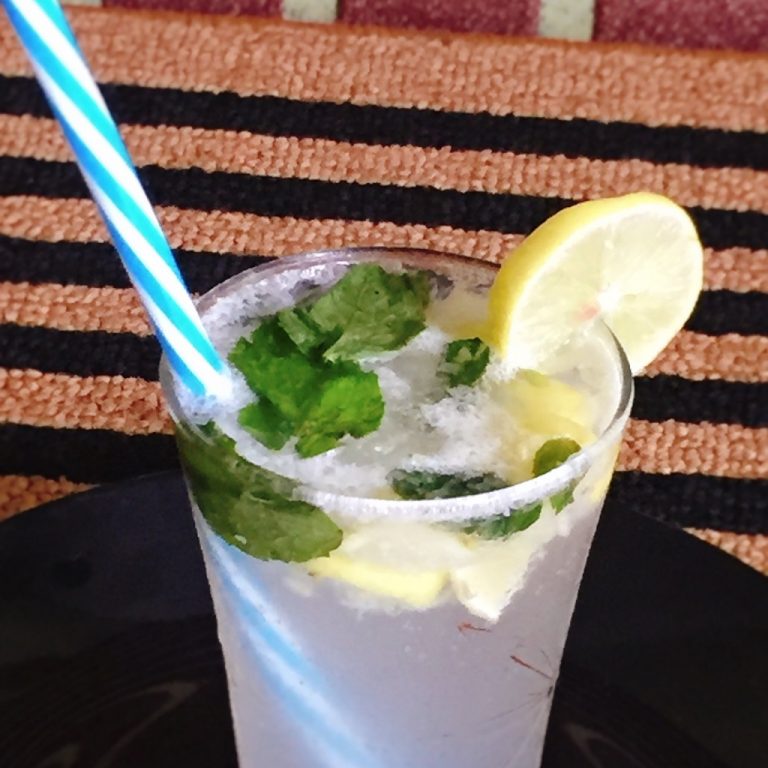 Virgin Mojito a refreshing and mood swinger drink with lemon, mint leaves, sugar, and carbonated drinks like sparkle water, soda, or Sprite.
---
Ramadaan Snacks Ideas
Snacks are a must, and iftar majorly includes several delicious snacks. However, no matter how many snack recipes you know to cook, it will not be enough during Ramadaan. Trust me on this!
Here's a list of various snacks – both veg and non-veg to help you out. But, of course, these mouth-watering delicacies will make you want to have more.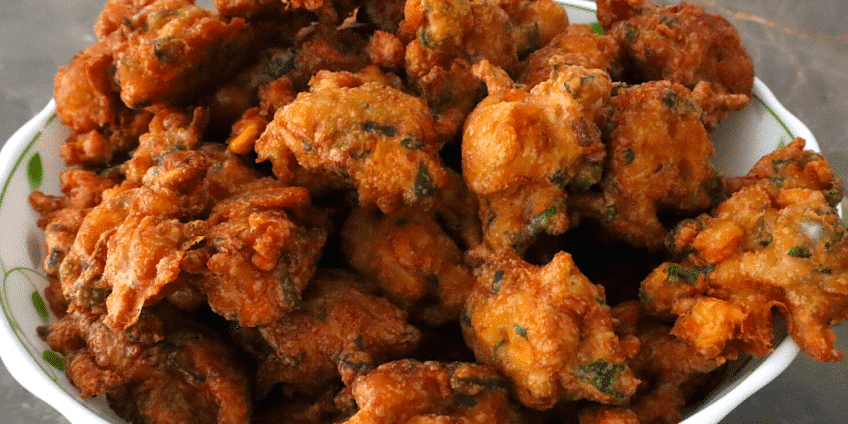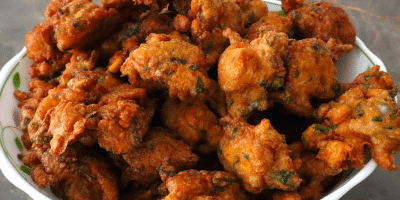 Corn Fritters are amazing snack items made of corn. It's crispy, deep-fried and tasty. A perfect savory fritters - quick and easy to make.
---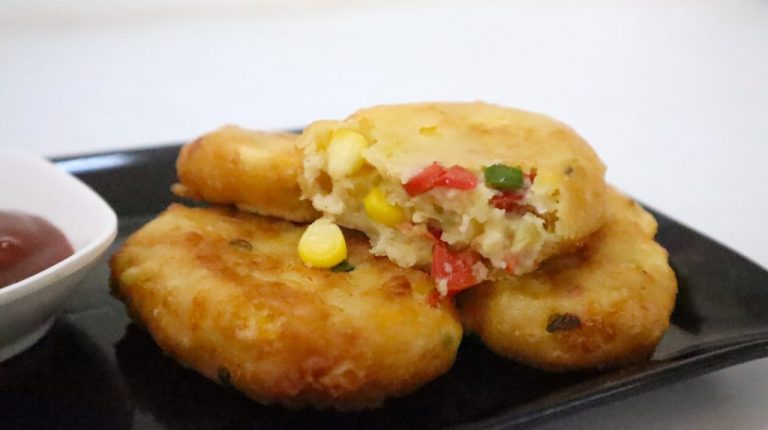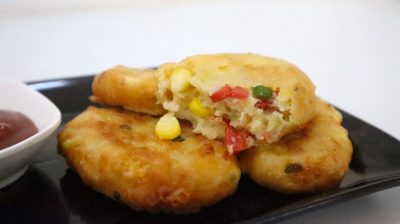 Corn Cutlet or Sweet Corn Cutlet is a mouth-watering and yummy veg appetizer made with simple ingredients and gets ready in less than 20 minutes.
---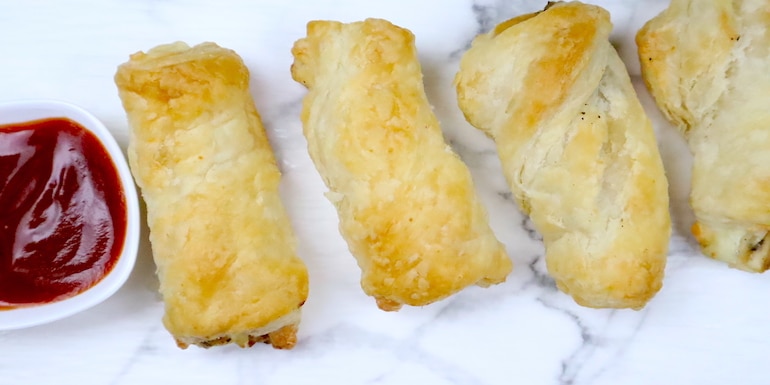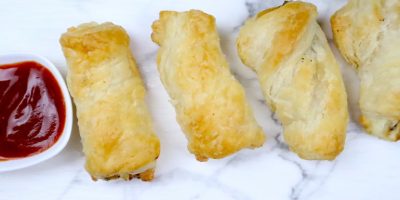 Twisted puff pastry filled with cheese and chicken with herbs makes it an elegant appetizer. Make a new appetizer this Ramazan.
---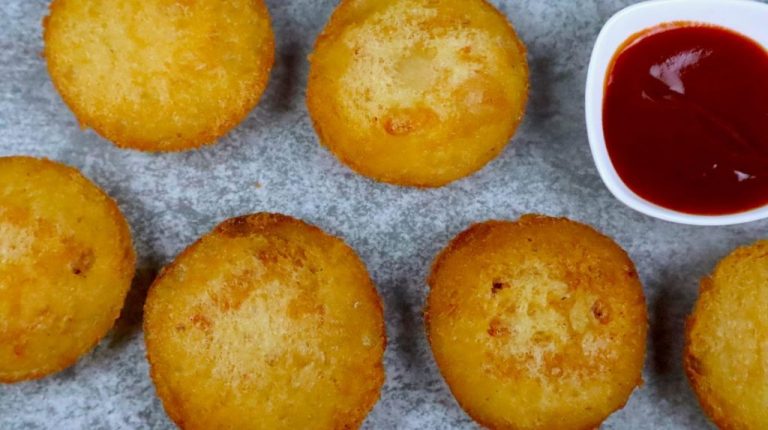 Spicy & delicious Tandoori Paneer Pakodas is a ginger food created with some twist. Paneer coated with tandoori masala sealed in bread & then fried.
---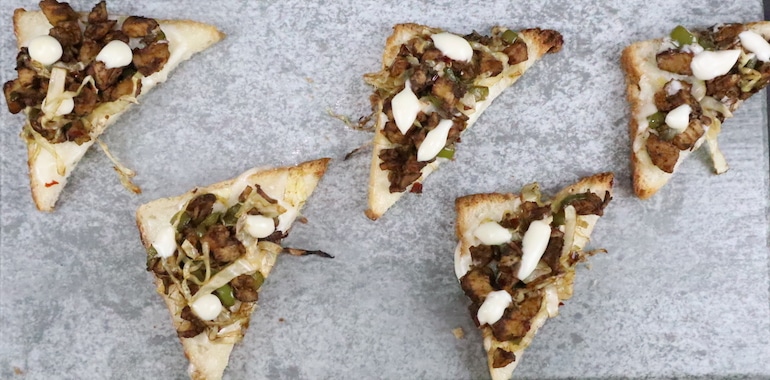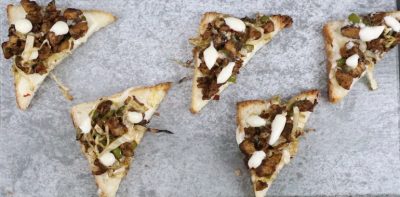 Chili chicken open toast is amazing Chinese flavour toast which loved by all ages. It has a unique sweet & sour taste served on open toast. It is best for evening munching and some served in parties.
---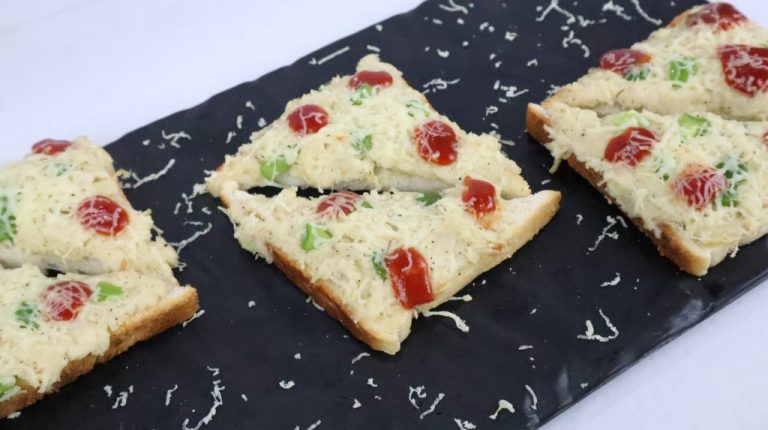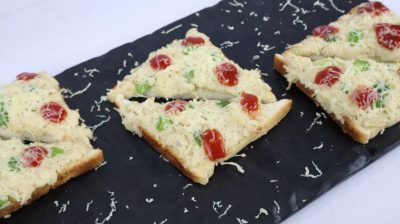 Chicken alfredo open toast is yummilcious & tummy filling toast which is made with chicken and alfredo sauce layering on bread. It is super easy.
---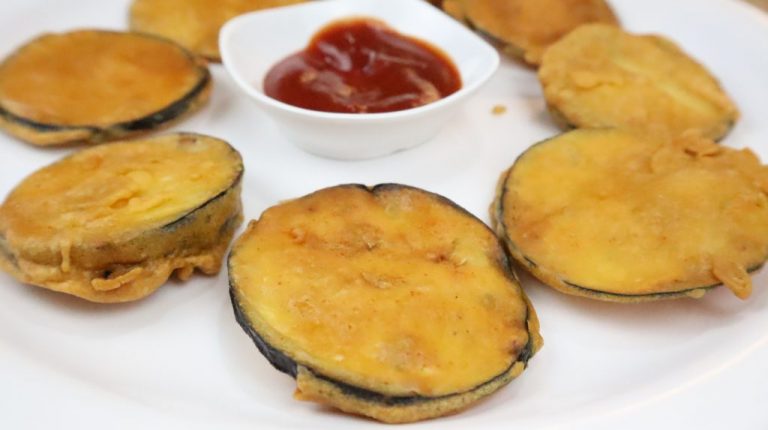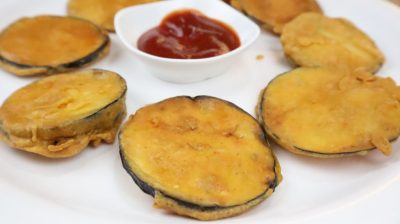 Brinjal fritters are an amazing snack recipe which crispy outside & soft inside. It tastes delicious and perfect for your evening snack time.
---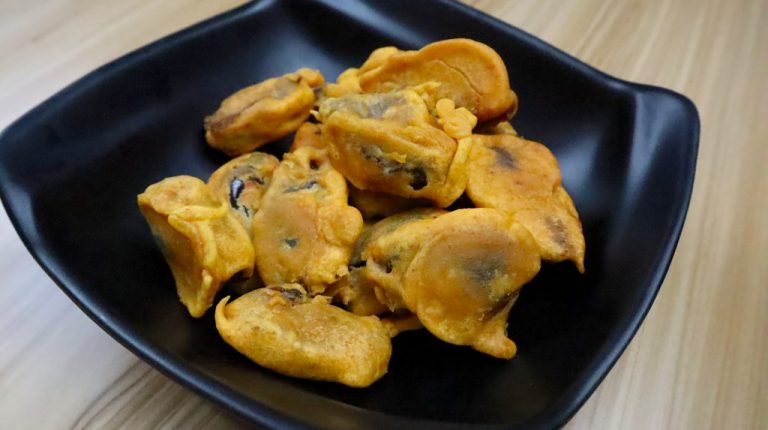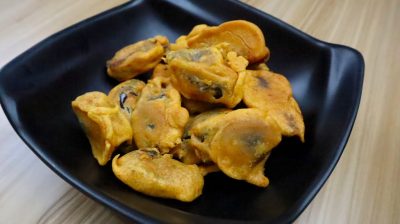 Date fritters are sweet indulgence, deep fried & look too amazing. It is a nutritional fritter recipe & the taste is unique.
---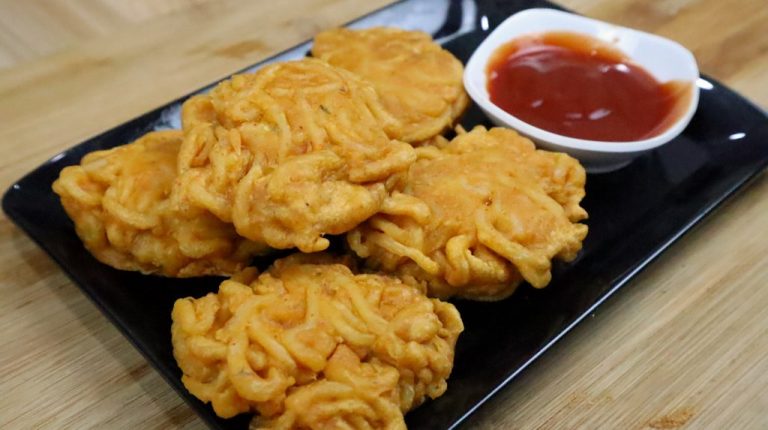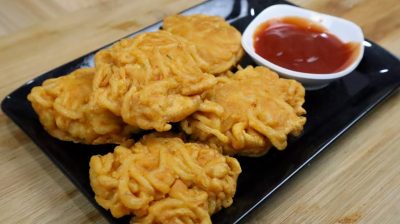 Maggi fritters are the most crunchy & crispy recipe. The noodles get crunchy & the batter gives a gooey feeling from inside.
---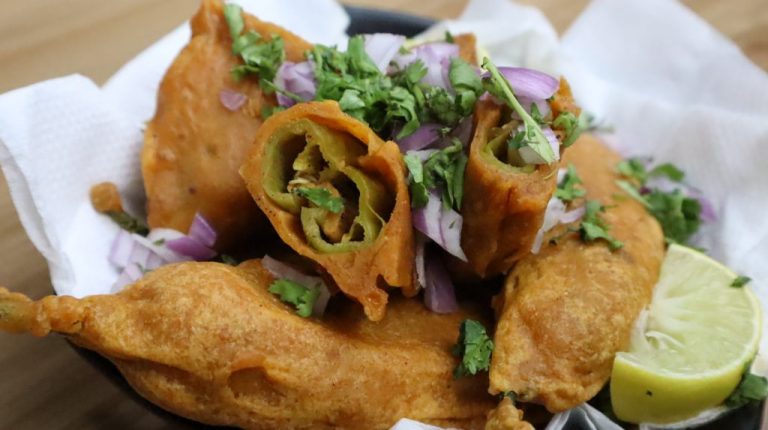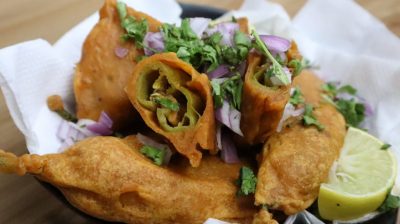 Mirchi fritters are an amazing & refreshing recipe for your mood-boosting. It is filled with tangy and spicy chaat masala & lemon juice.
---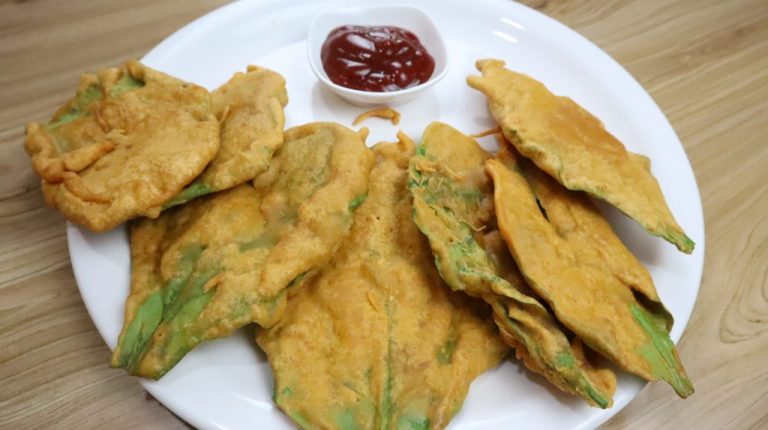 Palak fritters are crispy and have a distinct flavour. The crunch munchkins are made of gram flour batter and deep fried.
---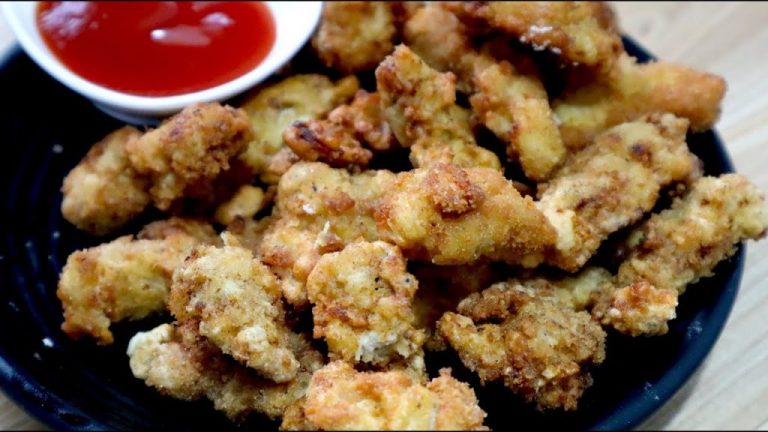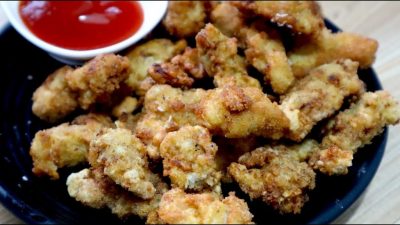 Crispy Chicken Fingers is a perfect party appetizer and a tummy filler. Tender from inside and crispy from outside. These pieces will melt in your mouth.
---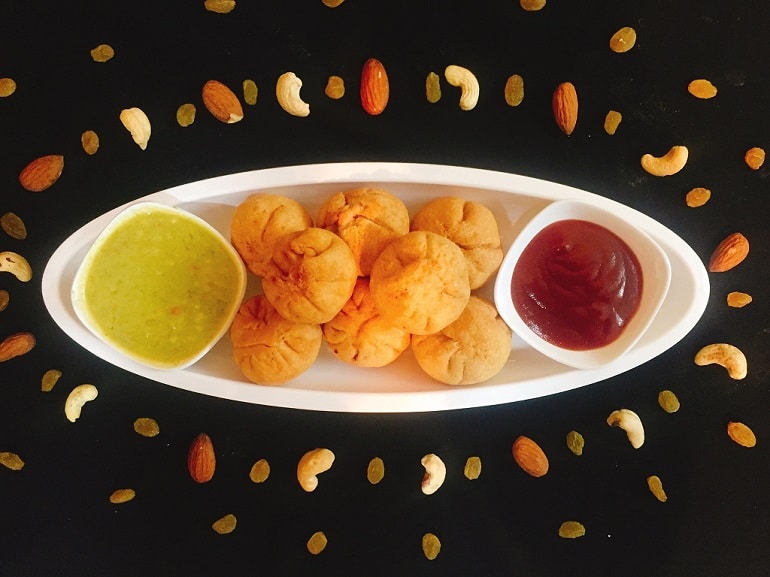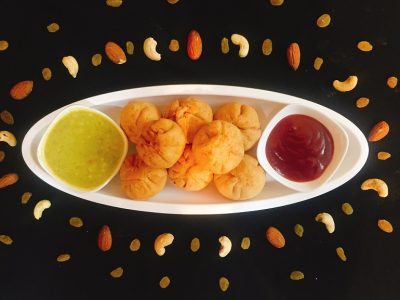 Dry fruit Kachoris are small balls of maida stuffed with a grounded moong dal, dry fruits, and Indian spices. Sweet & sour inside and a crunchy outside.
---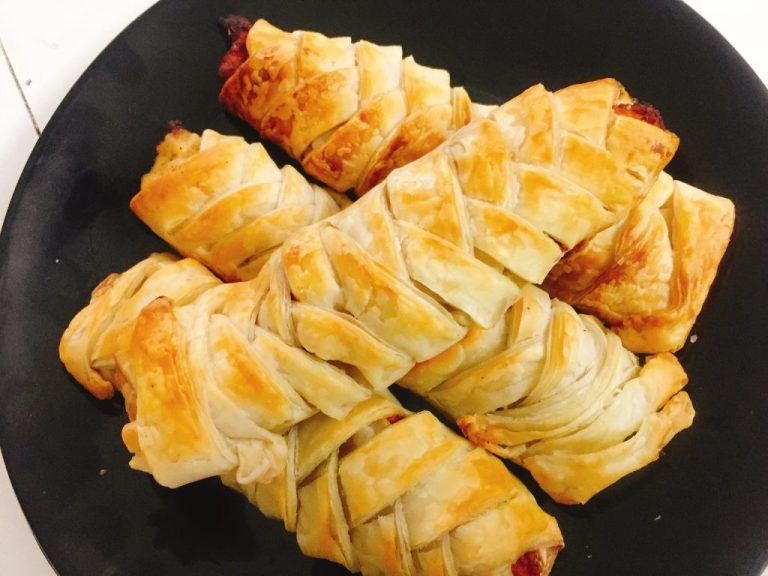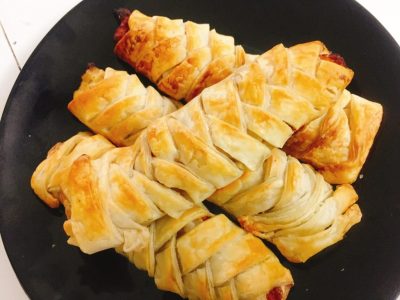 Chicken Pastry Roll is an appetiser made with ready puff pastry sheets and stuffed with cooked boneless chicken.
---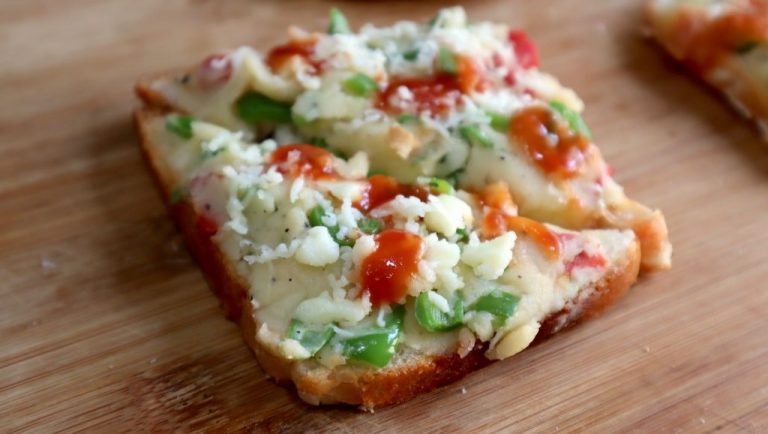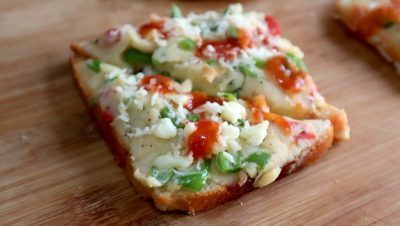 If you don't have time to prepare the pizza dough and want to make some delicious food in no time Veg Bread Pizza is a great choice for you.
---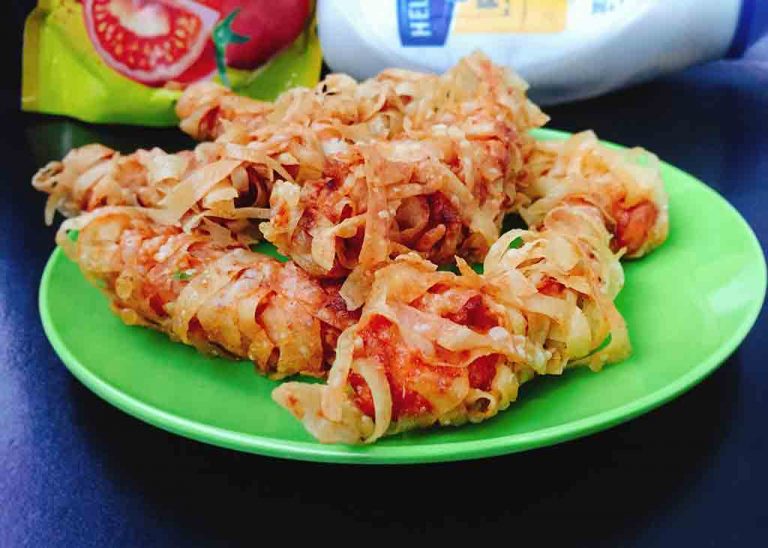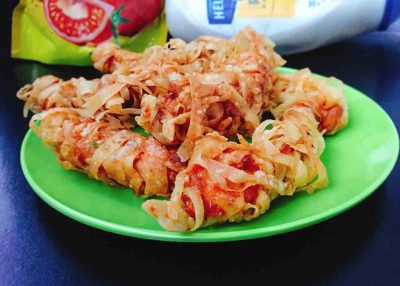 Crispy Thread Chicken is crispy and juicy chicken with a delicious taste, Chicken rolled in strips of samosa wraps. An easy-to-make Chicken starter dish.
---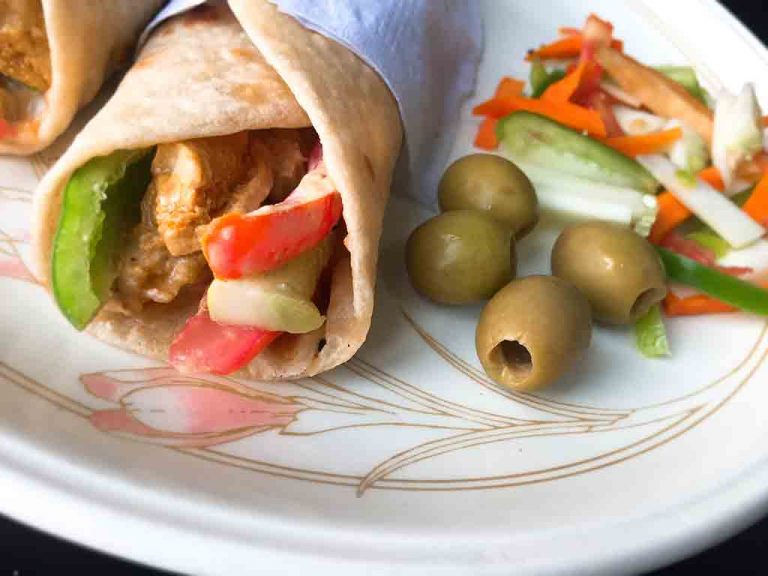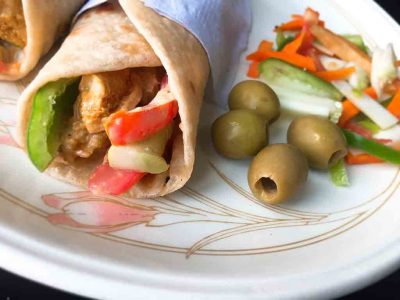 Chicken Shawarma is a Middle Eastern dish actually made with chicken slices grilled on a vertical spit (rotisserie) then cut off to fill the pita bread. It is then flavored with a savory yogurt sauce and fresh veggies. A dish that whole your family will surely love. Something different from the usual grilled chicken.
---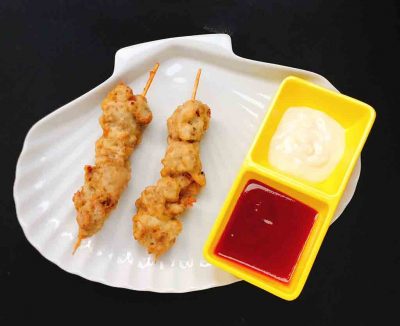 Crispy Chicken Sticks are yet another variety of kebabs with a mild, creamy taste that will surely blow your mind. Made with boneless chicken, fresh cream, cashew powder, ginger garlic paste, greek yogurt, lemon, breadcrums and eggs. In Ramadan, we need a variety of different starters and dinner food ideas for iftar.
---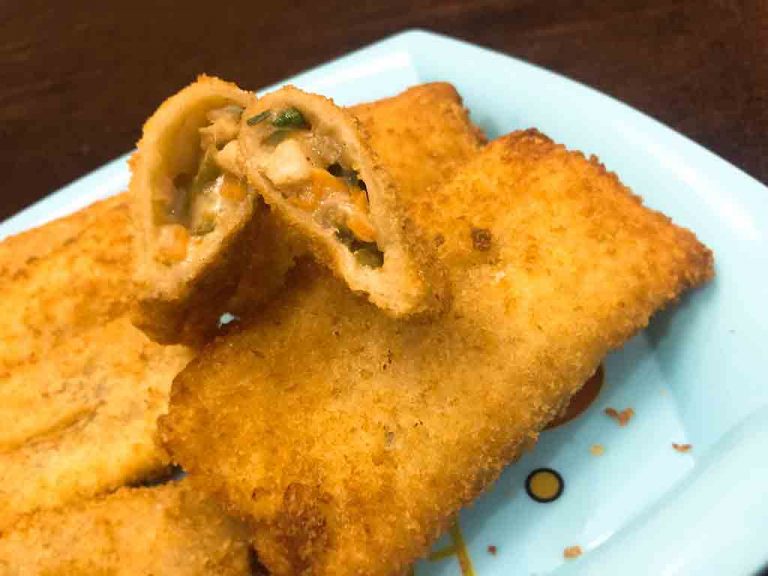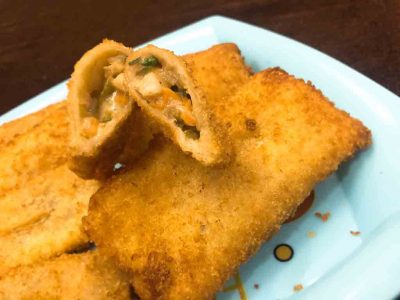 Bread Pockets are really simple and easy-to-make starters at home. A great choice for those who don't want to spend hours in the kitchen. Great choice for iftar, kids lunch box or parties. Bread pockets are a wonderful snack and a great appetizer. Bread Pockets can be made with both Veg and Non-Veg filling.
---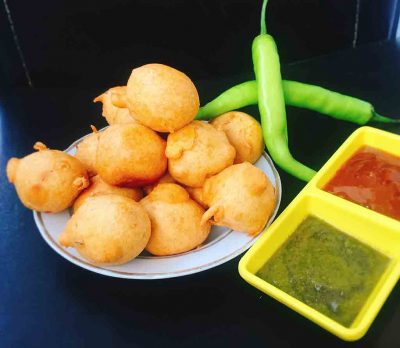 Bataka Vada is an authentic Indian Gujarati Fast Food, a favorite snack of all Indians. Simple, quick and easy snack recipe, made with ingredients that are easily available at home. You just need potatoes, salt sugar, turmeric and some additional spices. That's it. Tastes awesome when served with Tamarind/Mint Chutney.
---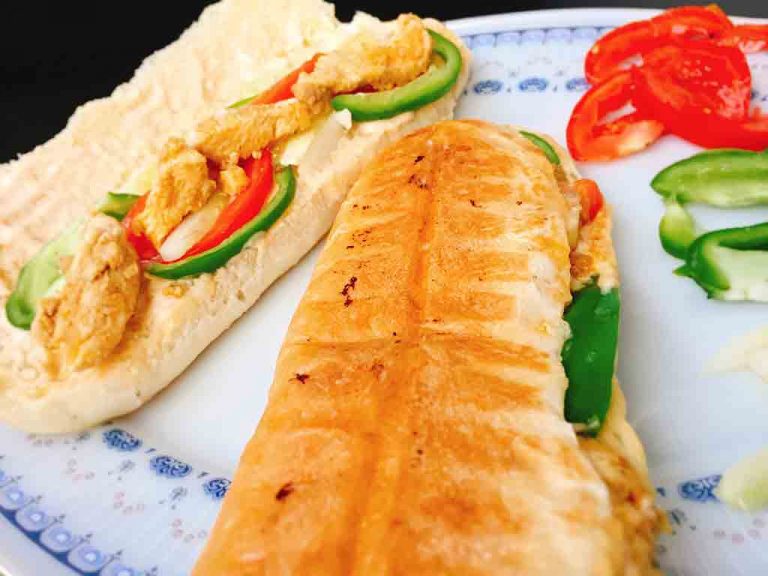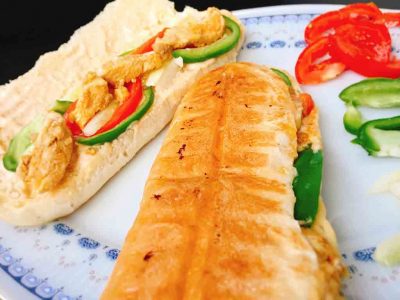 Foot Long Chicken Sandwich or Chicken Sub Sandwich is easy-to-make snack recipe with bread rolls, precooked chicken, mayo, and veggies. Its yummy taste will blow off your mind. Kids and youngsters will surely love it. Foot Long Chicken Sandwich comes in many variations. You can make what best suits your taste.
---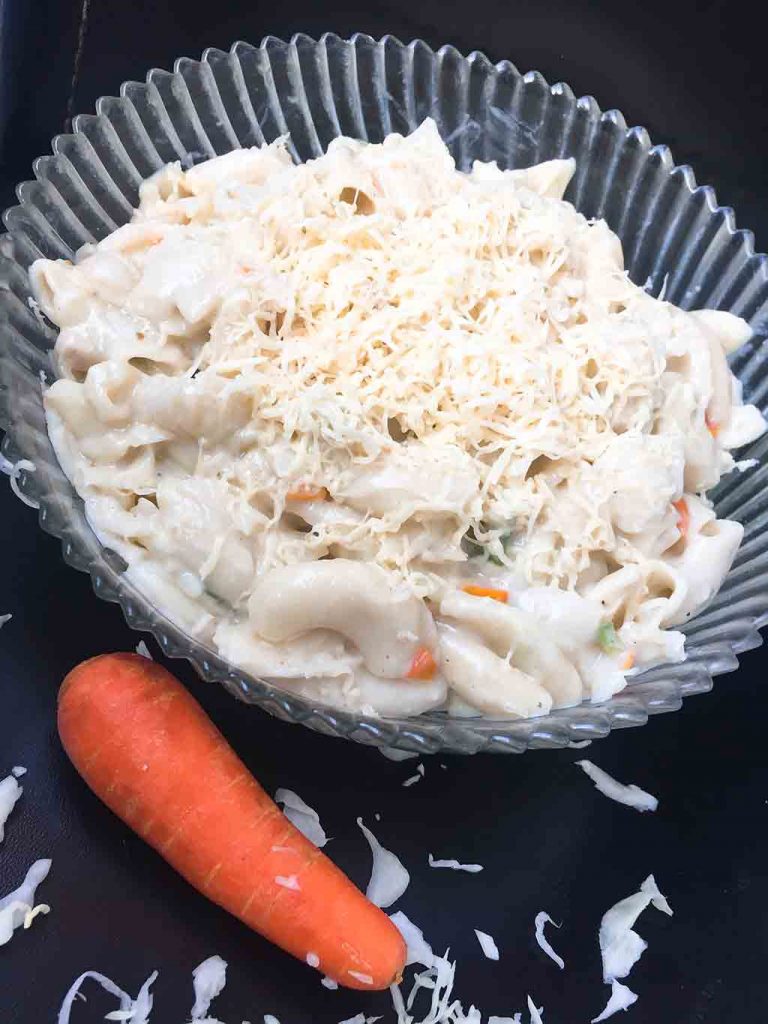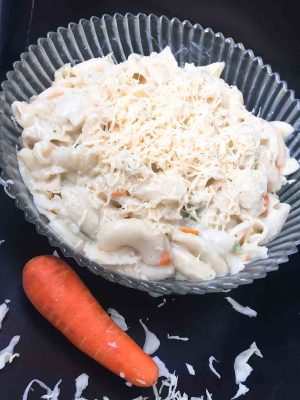 Chicken Alfredo Macaroni or Alfredo Pasta is a creamy and cheesy Italian recipe that will surely blow your mind. This Macaroni is very simple, no-fuss and easy recipe that you can make at home with very little ingredients. You just need plain macaroni, butter, maida (all purpose flour), some veggies, milk, and cheese.
---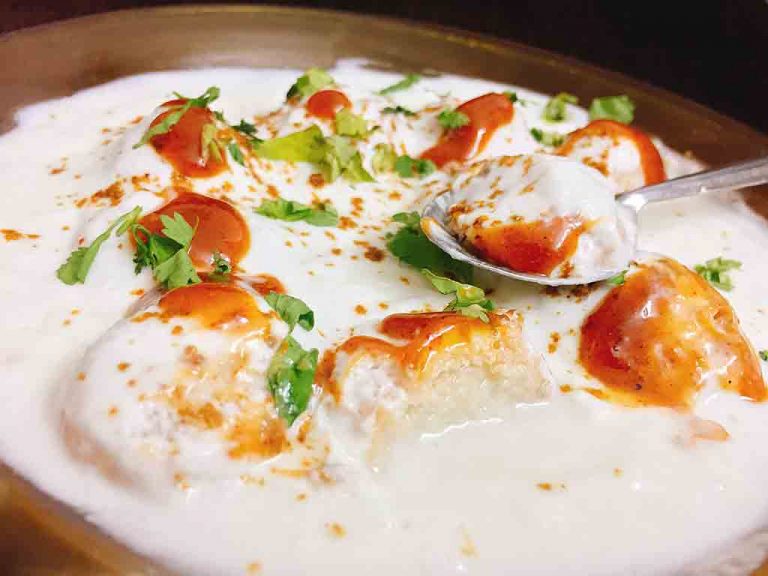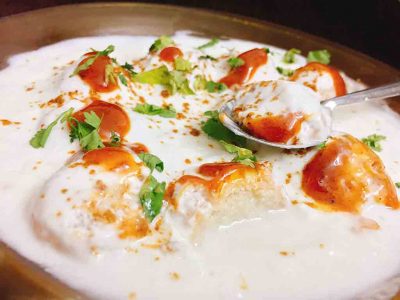 Dahi vada is a lip-smacking Indian delicacy, prepared by soaking lentil dumplings in thick sweetened yogurt. These fried dumplings are priorly soaked in water and then added to sweetened yogurt. Then topped with variety of chutney and spices. Dahi vada is a classic and seldom needs any introduction.
---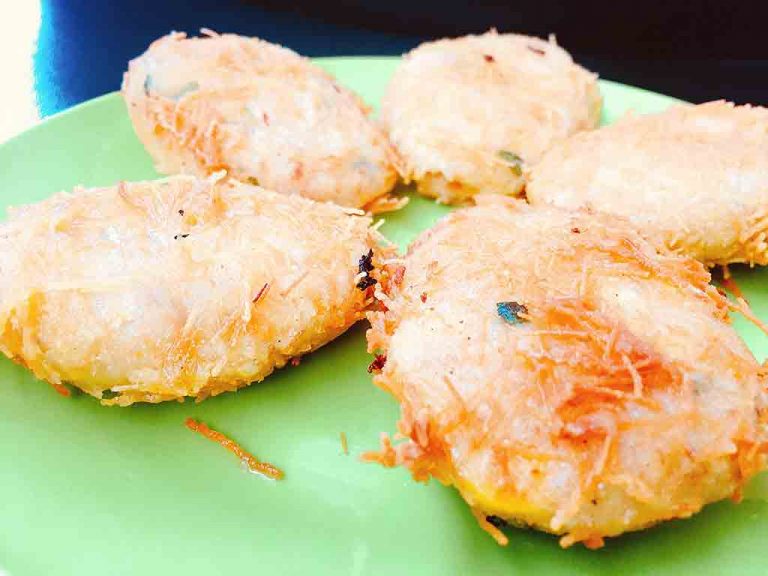 Chicken Corn Cutlet is a healthy, nutritious and delicious snack and appetizer that is really easy to prepare and mild on the stomach. Made with boneless chicken, boiled sweet corn, milk, maida (all purpose flour) and other at home ingredients. Mouthwatering, yummy snack loved by all, especially children.
---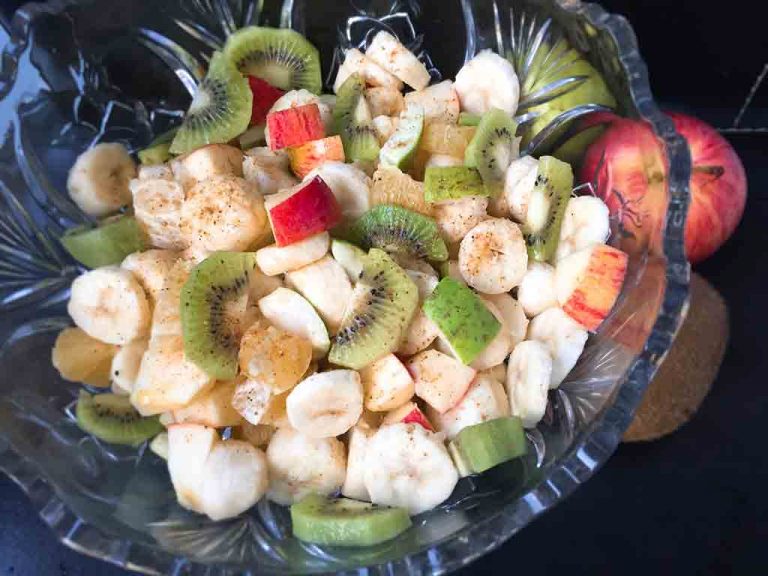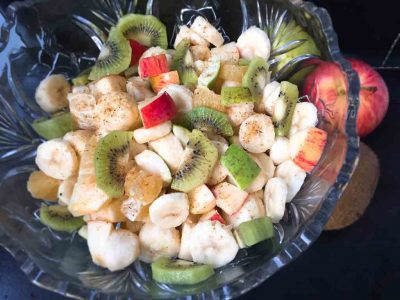 Fruit chaat is a delicious and refreshing salad and iftar fruit dish, made by combining juicy fruits with Salt, Honey, Chaat masala and Black Pepper. It is the perfect summer delight and must-have dish on iftar table. It will brighten up any meal and can be eaten at any time of the day.
---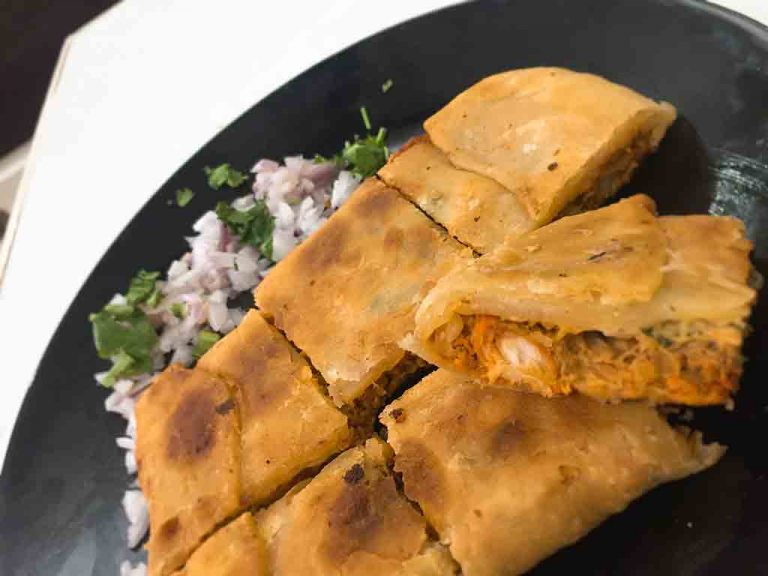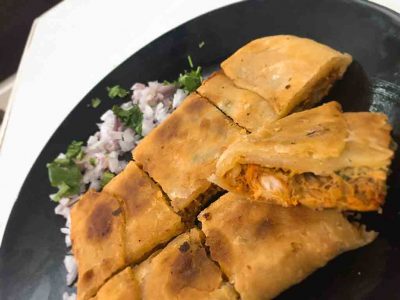 Chicken Baida Roti is a variation of Kheema Baida Roti. It is a shallow fried with precooked Chicken tikka mixed with egg
---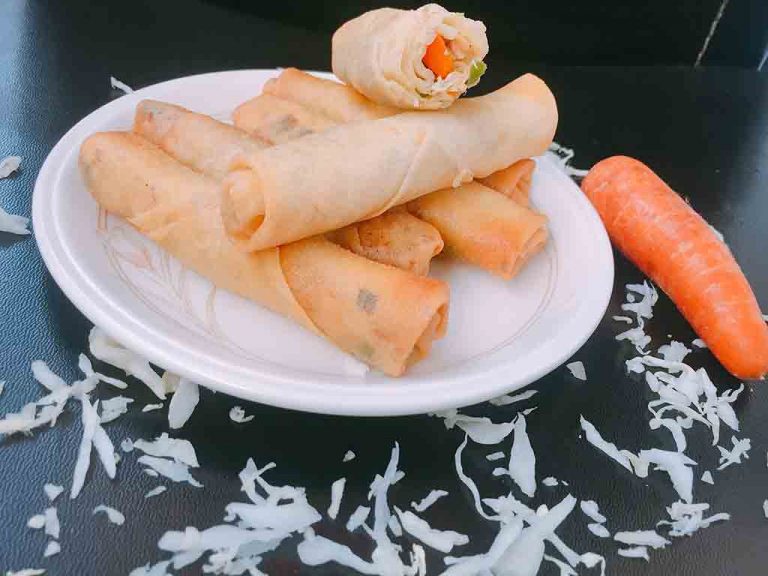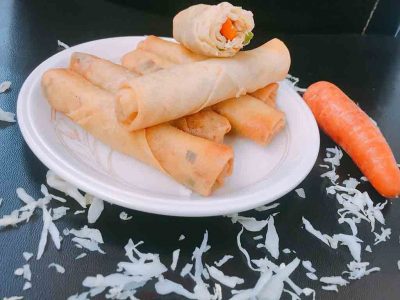 Spring Rolls are a popular Indo-Chinese starter and snack recipe served in almost all Asain Restaurants. This lovely starter comes in many variants. You can make it complete veggie and also with chicken. Made with spring roll wrappers filled with yummy chicken and veggies mixed with Chinese Sauces.
---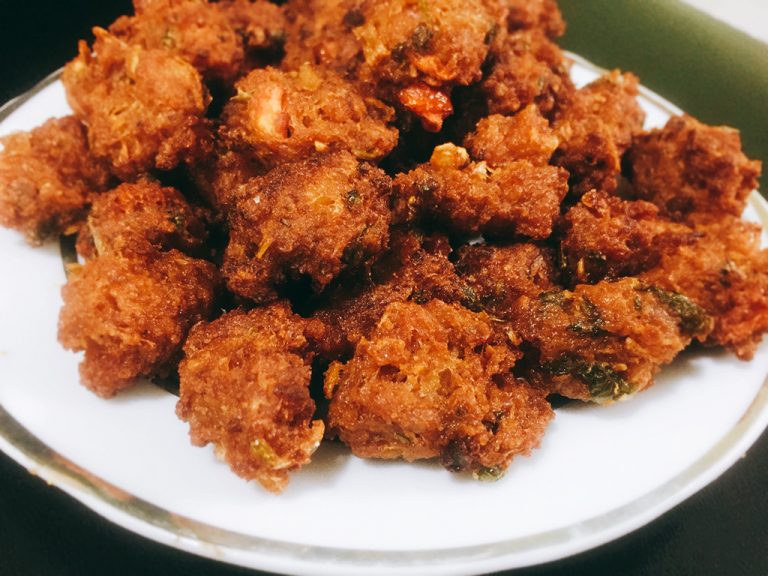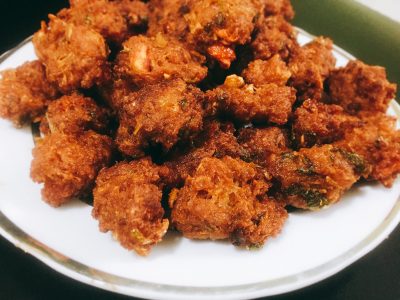 Memoni Kabab is a famous memoni starter recipe enjoyed with mint chutney, tamarind chutney, yogurt or ketchup. Here is the recipe for memoni kababs.
---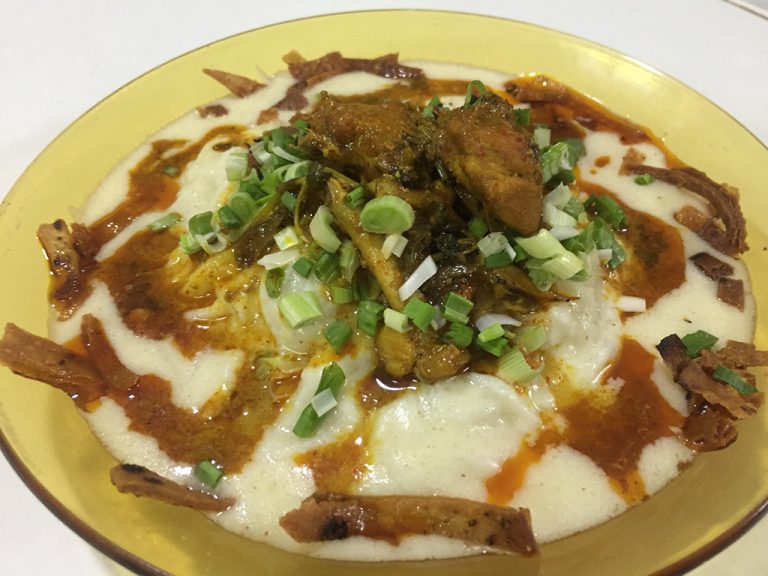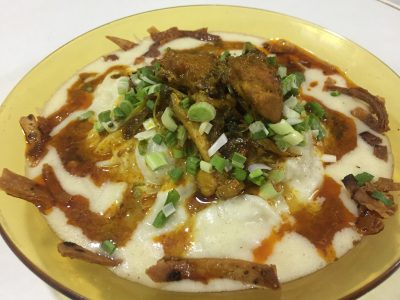 Burmese Khowsuey is famous Burmese noodle dish served with spiced coconut milk sauce (white kadhi) along with different toppings. This recipe is a delicious snack and also complete meal recipe that will give you a burst of amazing flavors. A squeeze of lemon also adds tanginess to Burmese Khowsuey.
---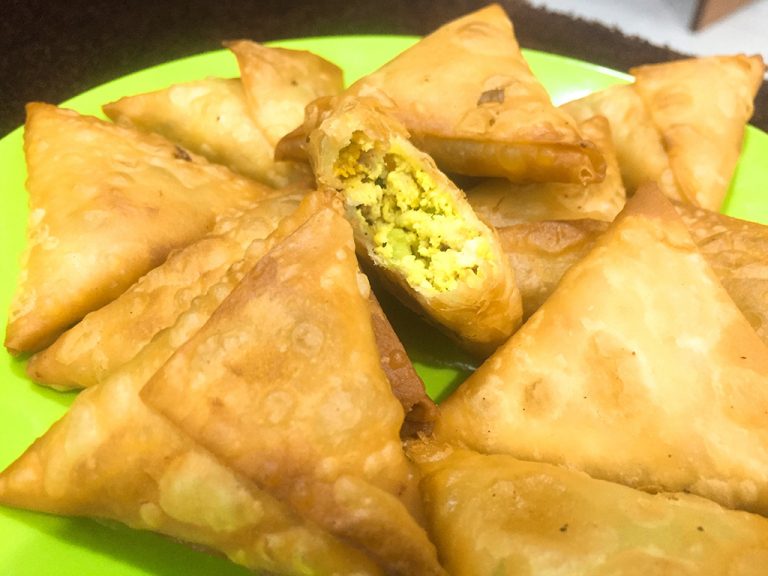 Chicken Keema Samosas is a famous Indian appetizer deep fried in oil with a savory filling of chicken keema(Mince) and aromatic Indian spices masalas in ready strips of maida. Delicious yet easy-to-make snack for tea-time, parties, and gatherings. Loved by people of all ages.
---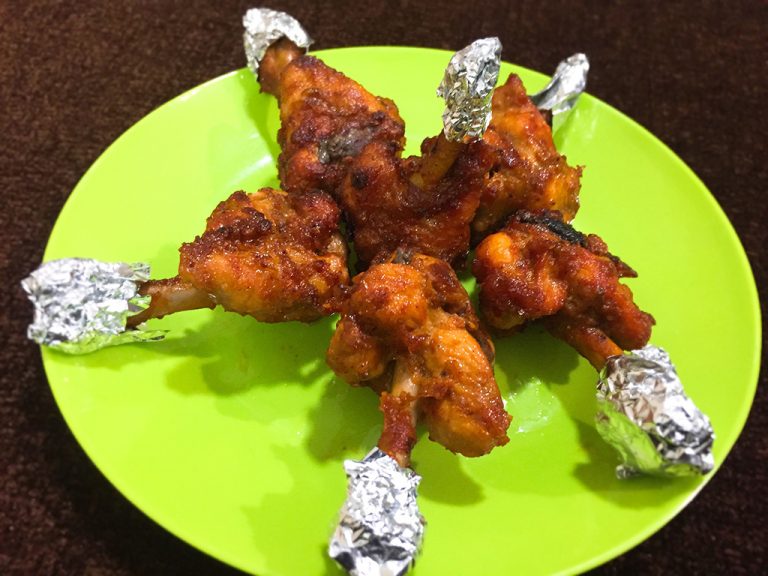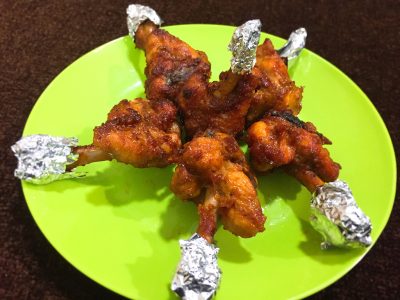 Chicken Lollipop is a popular Indo-Chinese starter recipe. It is a type of Hors D'oeuvres and is available on the streets and in restaurants.
---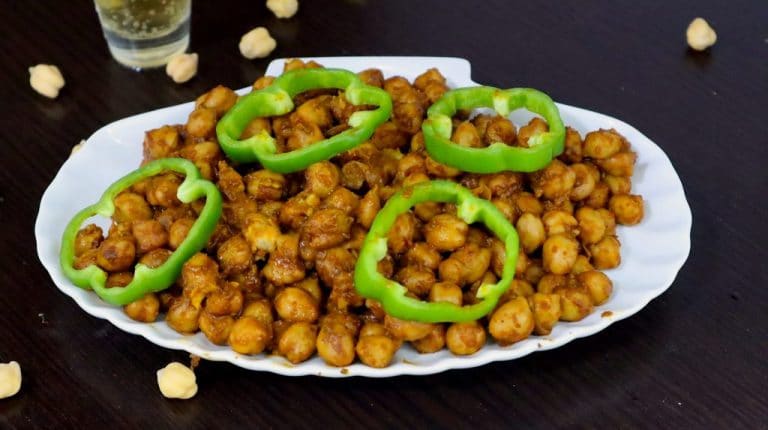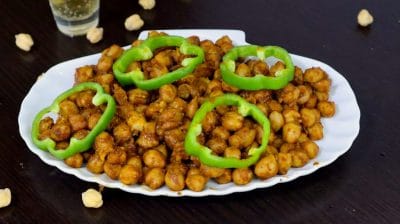 Spicy Memoni Cholay is a very traditional Ramadan recipe prepared for iftar at every Memon's house. Simple ingredients and easy to make.
---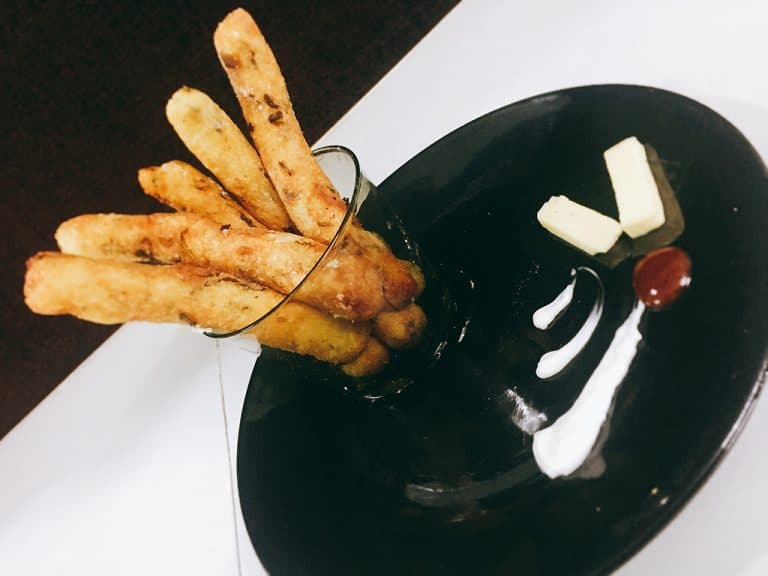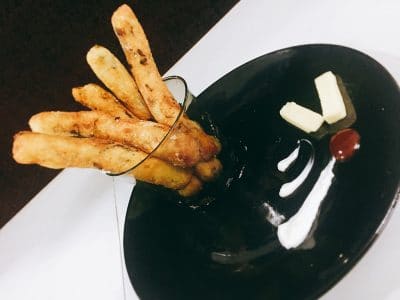 Crispy Potato Fingers is an easy-to-make veg cuisine made with potato, suji, and coriander leaves. Crunchy outside and tender inside
---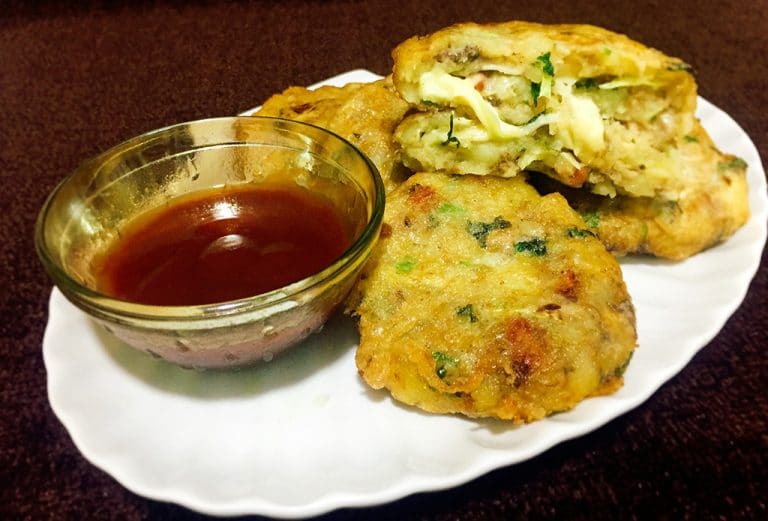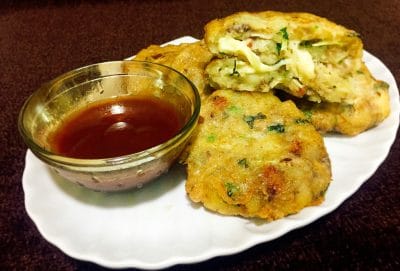 Cheesy Russian Cutlet is an easy yet delicious recipe made with boneless chicken, mashed potatoes, and various veggies. Delightful and light on the stomach. Due to its non-spicy taste, it is kid's favorite and also elders. A perfect starter for Ramadan iftar meals. 
---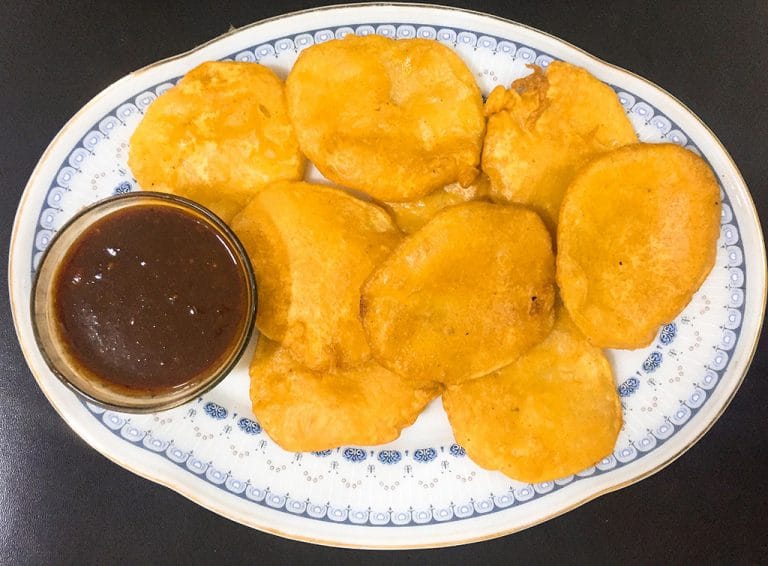 Surti Bataka Puri is all time favourite snack option for people of Surat. It is usually served as a tea snack & a special snack in the monsoon.
---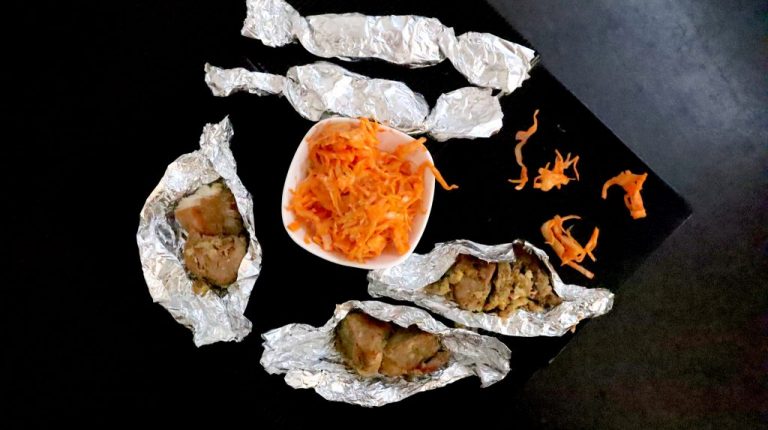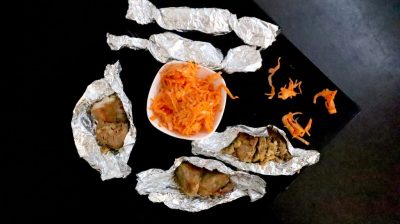 Chocolate chicken tikka is a very succulent dish with a unique fusion of soya sauce, red Chili sauce & cashew powder. The taste is tender & juicy.
---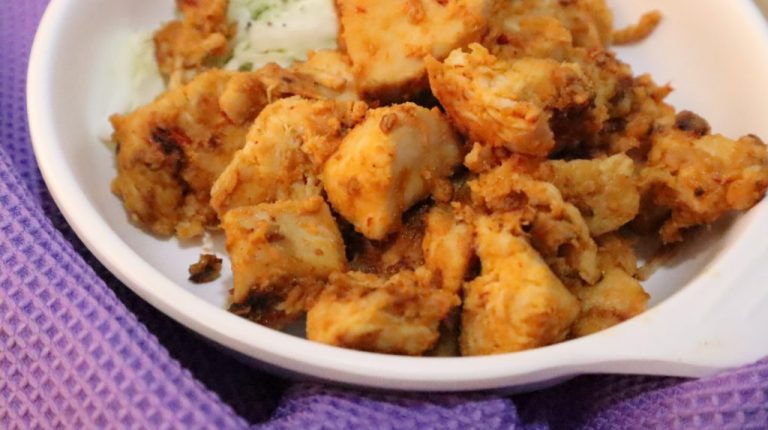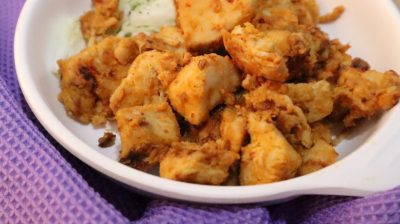 Schezwan chicken tikka is a spicy and flavoured dish, easy to make at home. An amazing modern age millennial appetizer going to win teens & kids' heart.
---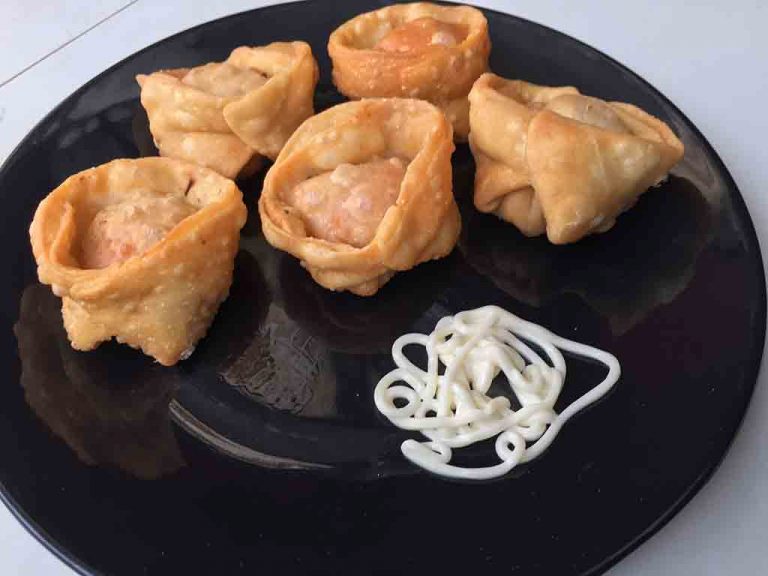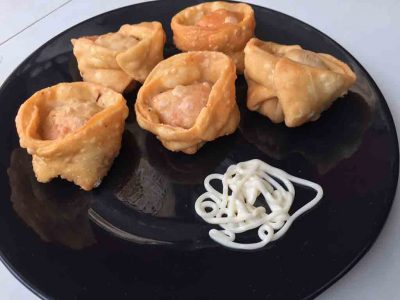 Chicken Wontons are a delicious Chinese fried appetizer, filled with boneless chicken mixed with Chinese sauces wrapped in a wheat-based wrapper and then deep-fried. Every bite is just delicious and bursting with yummy flavors. These wontons are dumplings commonly found in a number of Chinese dishes.
---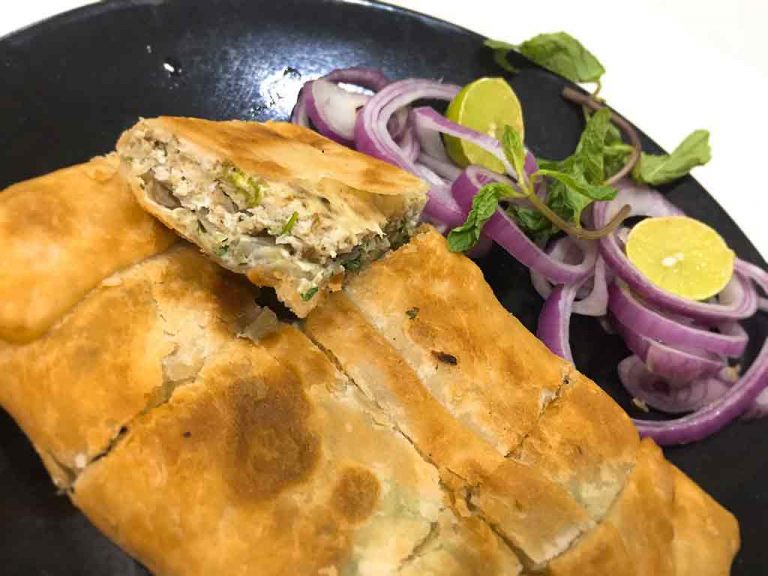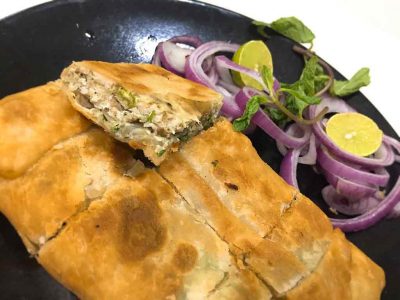 Crispy Keema Baida Roti is a shallow fried Indian bread stuffed with minced mutton or chicken mixed with egg and then shallow fried in oil.
---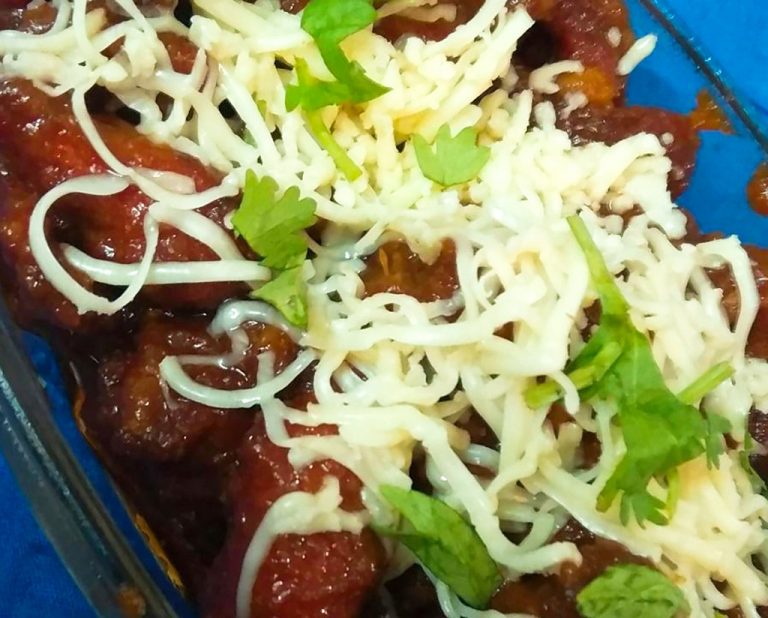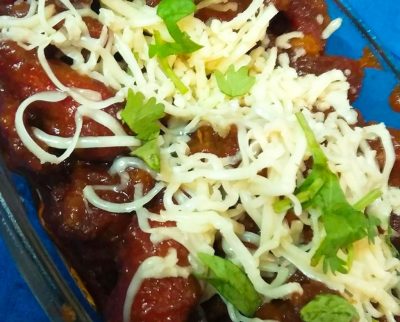 Appetizing Kurkure Chicken is a saucy and crispy starter that makes your taste buds crave for it again and again. It is made with boneless chicken, maida and chinese sauces. The tangy taste of this recipe will make you fall for it.
---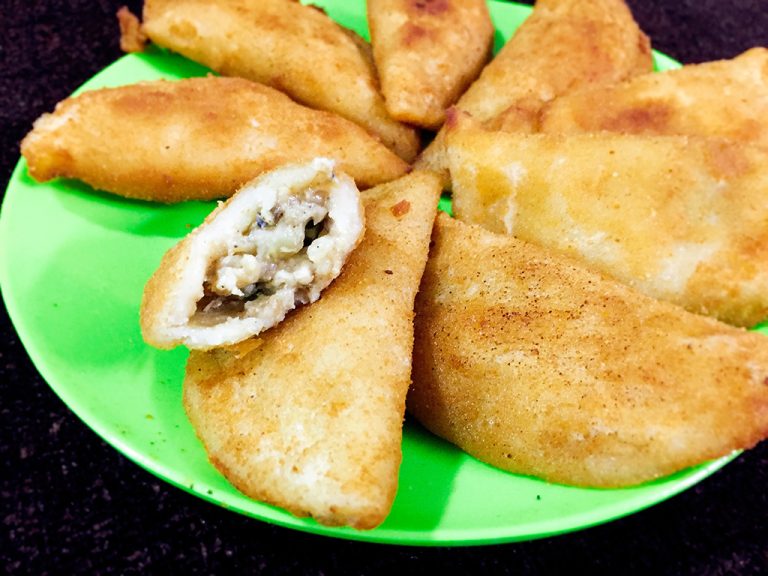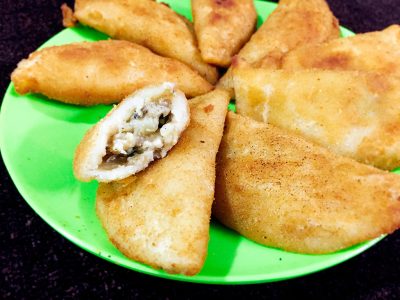 Cheesy Chicken Half Moon is a crispily fried starter recipe filled with yummy cheesy chicken and veggies that will make you go crazy.
---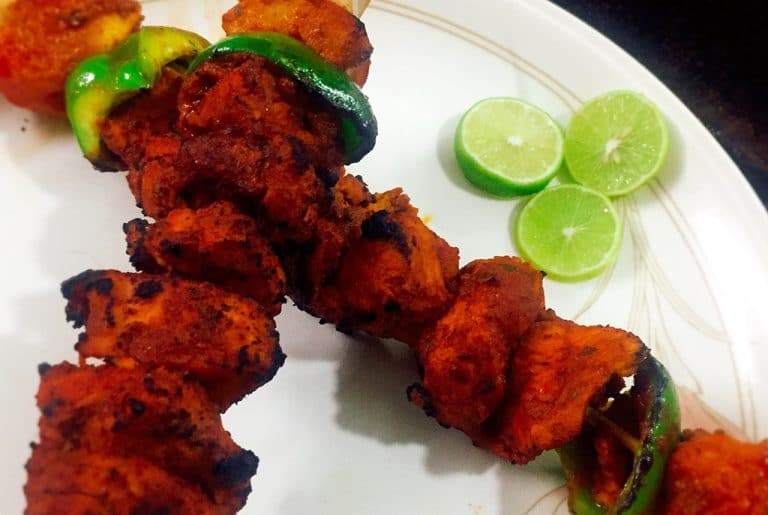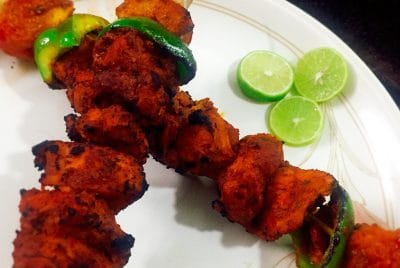 Appetizing Tandoori Chicken Tikka made with boneless chicken and Indian spices is a famous recipe all over India as well as around the world. It is also a famous street food in India which can be found everywhere. Easy to cook, healthy and always a crowd pleaser.
---
Desserts for Ramadaan Iftar
Generally, desserts are made more for festive occasions. But they are not excluded from the iftar feast. Without desserts or anything sweet, the iftar table is almost always incomplete.
Therefore, we are bringing you some desserts recipes that will satisfy your sweet tooth and provide you with some energy.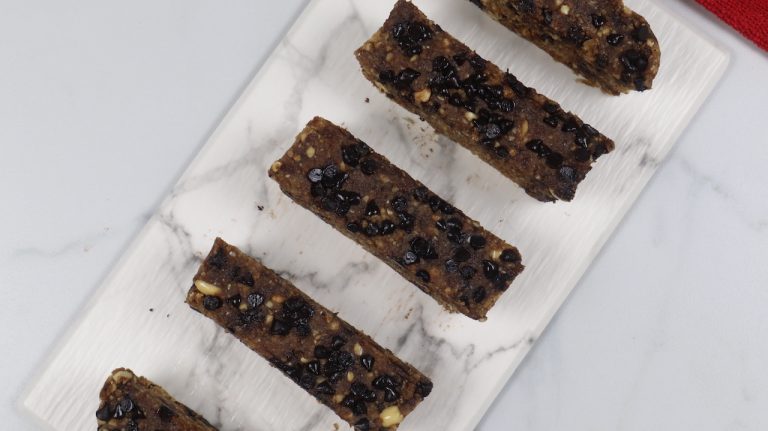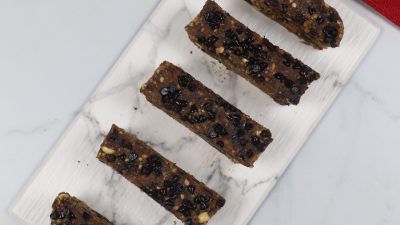 Peanut Choco-Chips Bars are protein-rich and nutritious bar recipes. It's homemade square shape crackers to enjoy breakfast.
---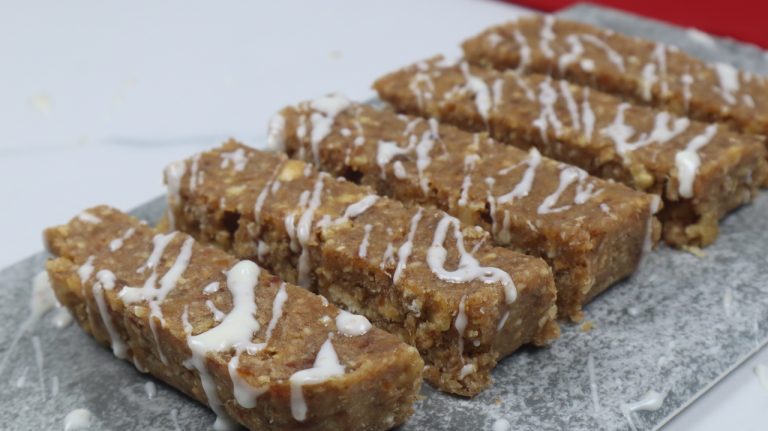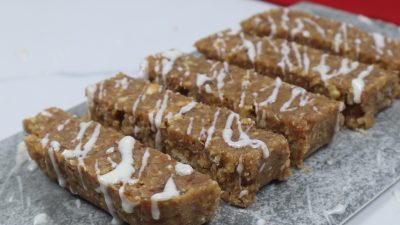 Dates Bars are no-cook, healthy, nutritious, and has the goodness of seeds and nuts. These are protein-rich bars and best for breakfast.
---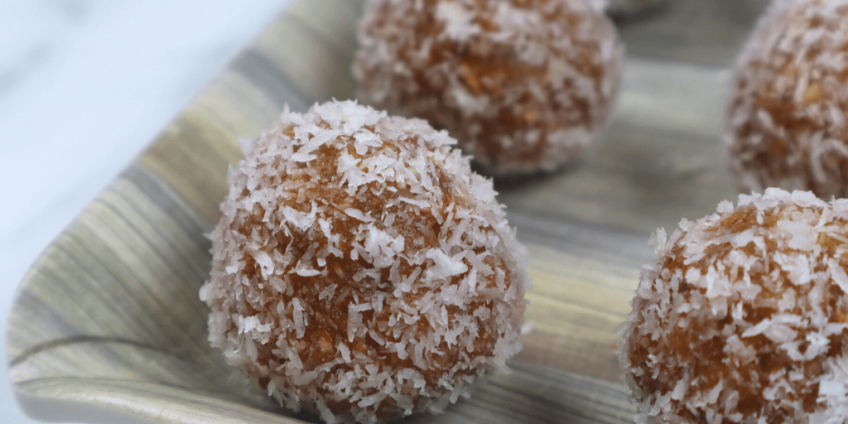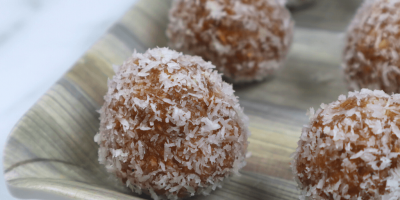 Dates & Almond Energy Balls are an easy, sweet, and delicious snack recipe to make. They are not only tasty but also very healthy to have.
---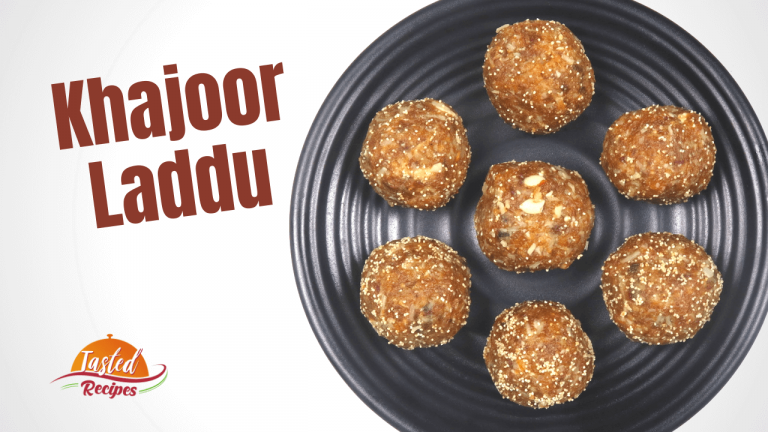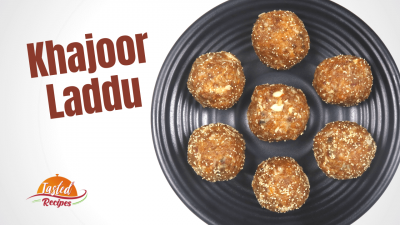 Dates Laddu or Khajoor Laddu is a very healthy sweet Indian snack recipe. A whole lot of dry fruits is included to prepare this dish.
---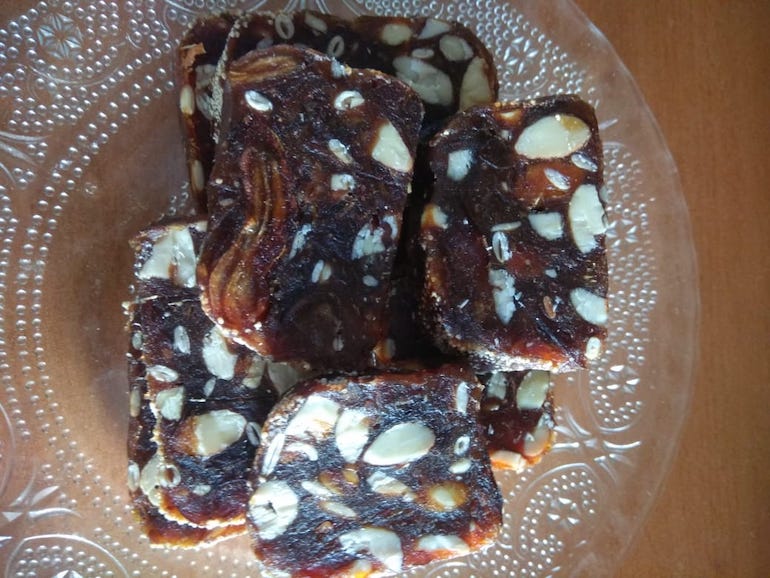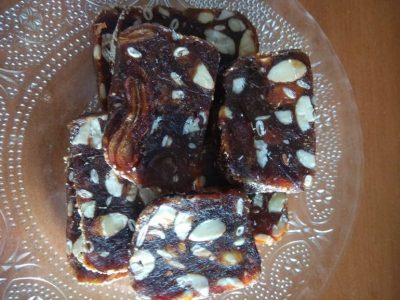 Khajur Pak is a winter special recipe which you should try at home. It has almost every nutritional ingredients like almonds, cashew nuts & dates.
---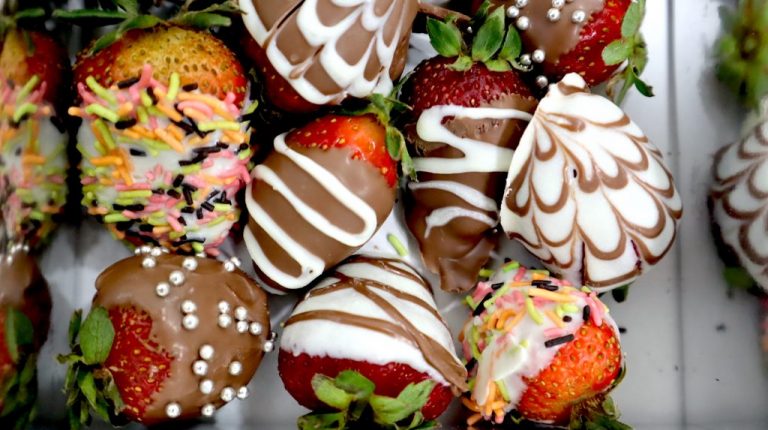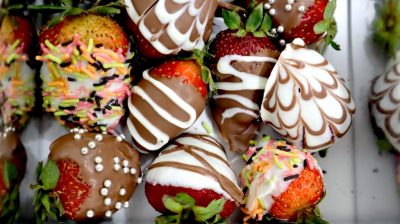 Chocolate Dipped Strawberries will help fill your mouth and heart with more love. And it is an extremely easy and quick recipe to make.
---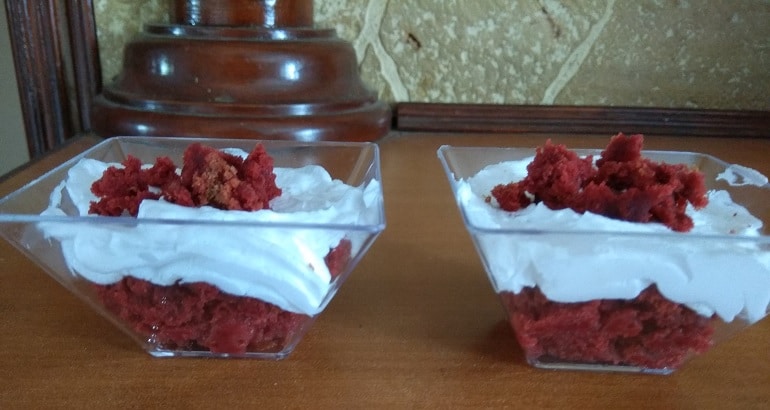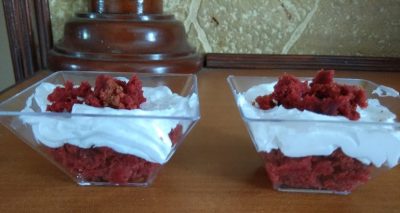 Red Velvet Trifle is a simple dessert recipe made with red velvet cake and cream. Very simple to make. You can refrigerate it and use as and when required.
---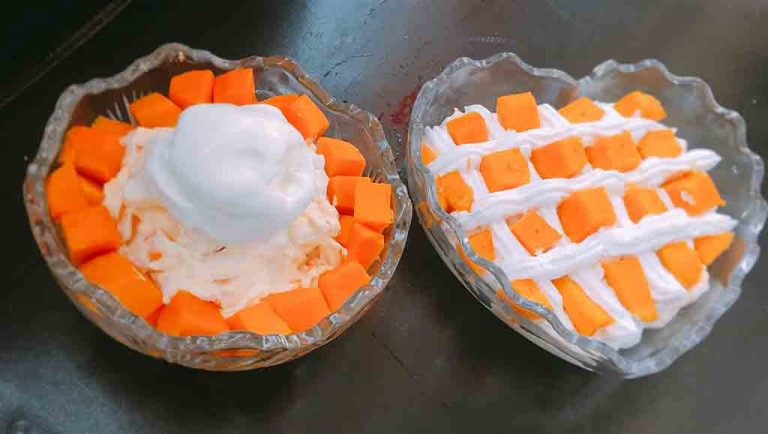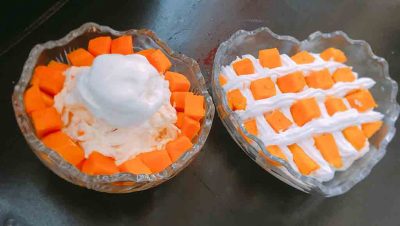 Mango Cream Dessert is a rich creamy dessert made with fresh mangoes and whipped cream. Very simple and easy-to-make and are great crowd-pleaser too. If you are looking for quick and easy dessert, this Mango Cream can be your choice. Try this once and it will be your next dessert addiction.
---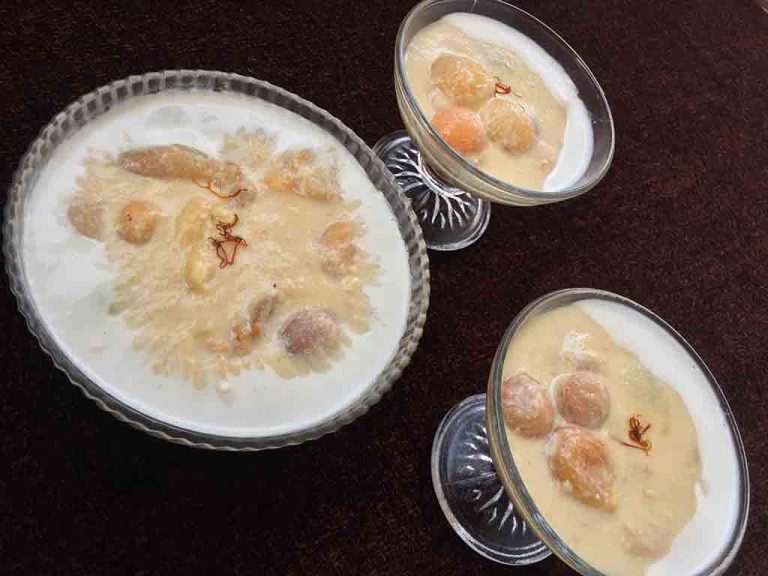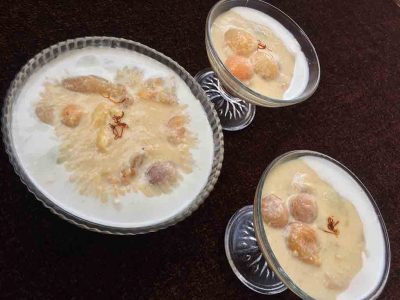 Khubani Ka Meetha or Indian Apricot Pudding is a traditional Hyderabadi sweet delicacy prepared with dried apricots, milk and fresh cream. It is a famous Hyderabadi dessert, usually served at Hyderabadi weddings and gatherings. It is a tummy filling creamy delight, a perfect choice for iftar desserts in Ramadan.
---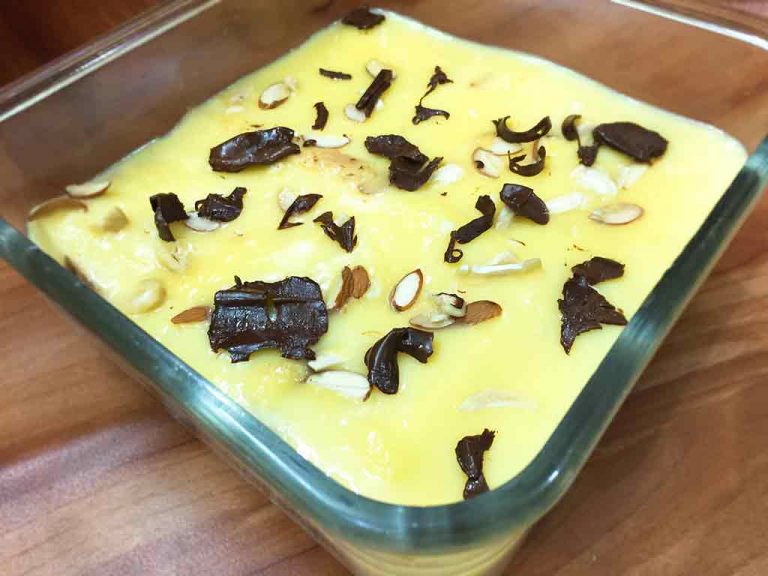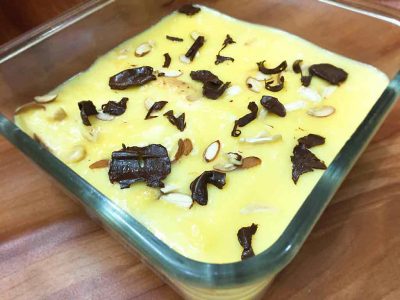 No-Bake Bread Custard Pudding is an easy-to-make delicious dessert recipe made with bread, milk, sugar, custard powder and fresh cream.
---
More Iftar Food Ideas
Even with summing up all the food categories, there are still more items for you. And I am sure you will not want to miss them. So take a look at those items below: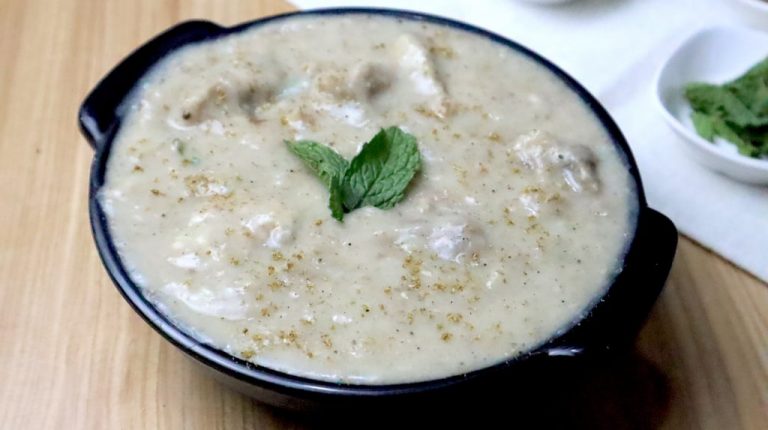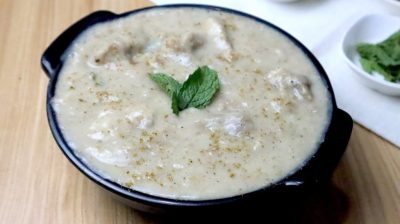 Arabic Mutton Harees or Arabic Mutton Hareesa is a healthy and super delicious Arabic one-pot recipe. This is one of the traditional recipes of the Arabs
---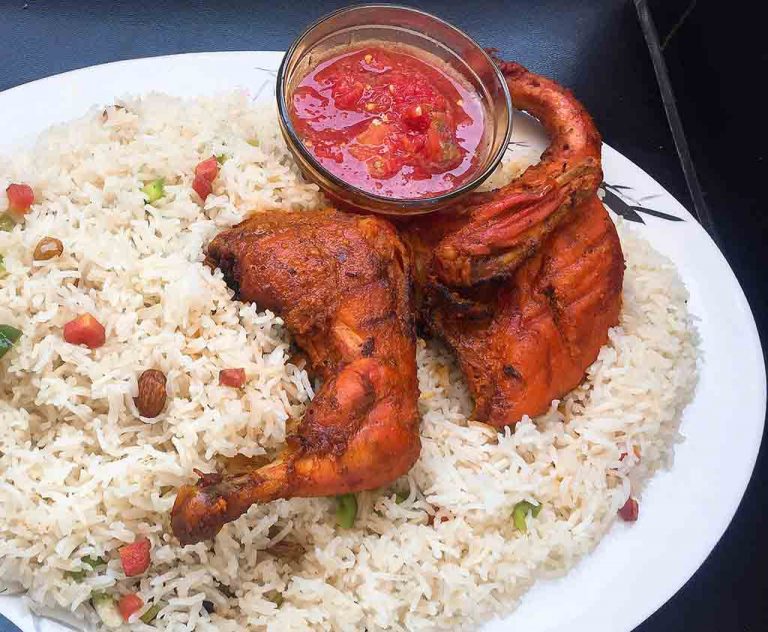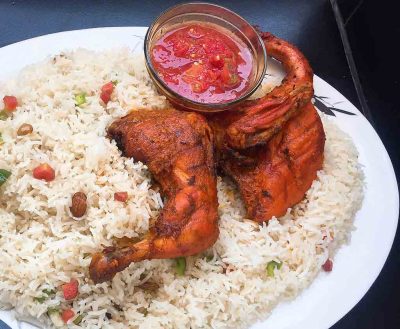 Arabic Chicken Mandi is an Arabic rice recipe served with grilled/steamed chicken, aromatic rice along with dry fruits. Mandi originated from Yemen.
---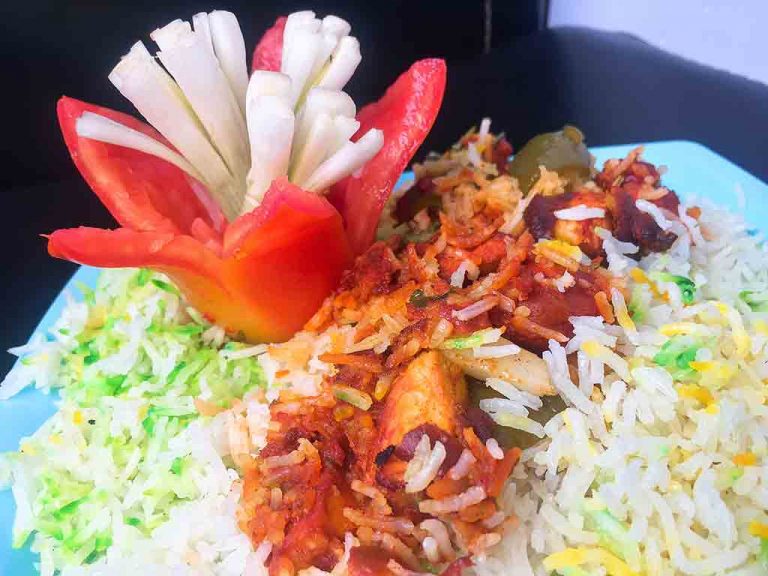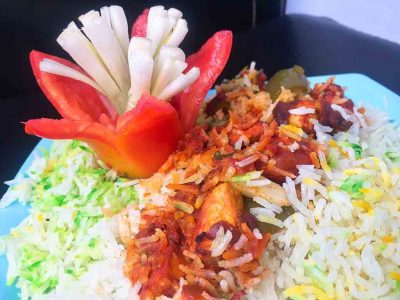 Chicken Biryani is a one-pot meal usually made on happy occasions like marriages, parties or gatherings. Biryanis are a very popular dish in the Asian and Arabic Countries.
---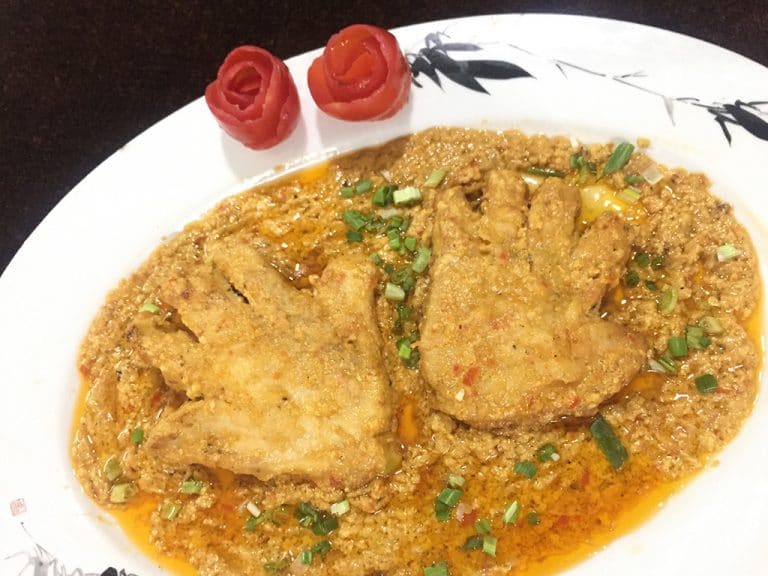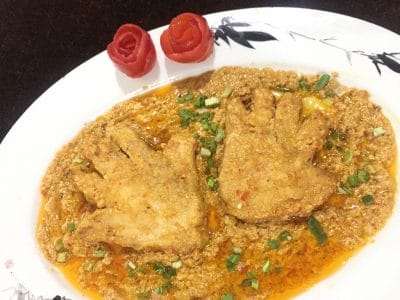 Panja chicken Gravy is a gravy recipe made with boneless chicken, yogurt, and Indian spices. Best of special occasions and parties. Everyone will love it. Gravy made with yogurt and melon seeds is so yummy and the tender boneless chicken will mesmerize you. You should try it once.
---