Dry Kachori or Dry Kachori is a traditional Gujarati snack recipe of festivals, especially Diwali. Dry fruit Kachoris are small balls of maida stuffed with a grounded moong dal, dry fruits, and aromatic Indian spices.
A super combination of sweet & sour inside and a crispy and crunchy outside. Dry fruits are always loved by us. The taste of almond and cashew will make this crunchy Dry Fruit Kachori your favorite.
Great choice for Diwali celebrations as we have family and relatives visiting our home. To give an extraordinary taste serve it with Mint Chutney or Ketchup. A snack recipe that would add stars to your hospitality.
There are many variations of this recipe in different states. Some make with grounded grams and some with moong. It is also popular in other states like UP, Rajasthan, MP, West Bengal, and Orissa.
One of my wife's childhood friend recently settled in Surat from Mumbai and was invited for a dinner. We made this lovely dish and she and her family loved it very much.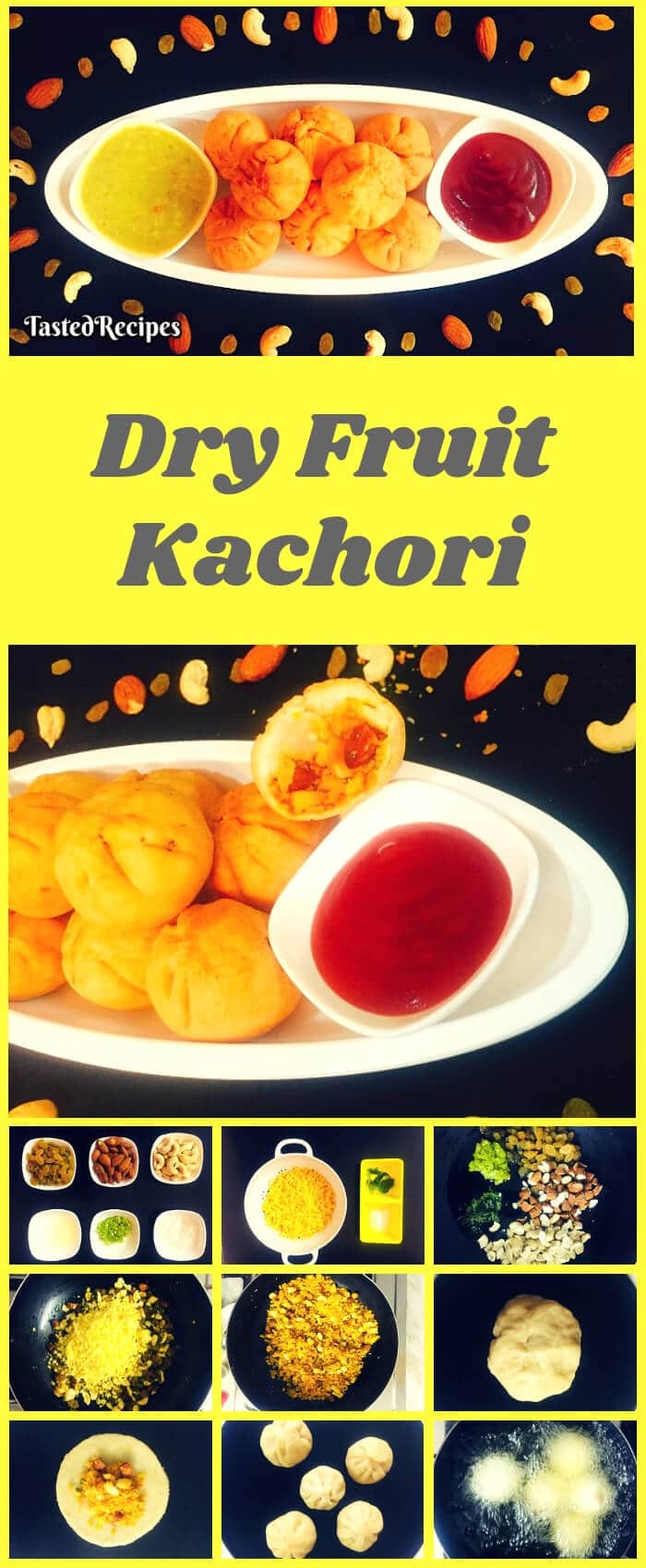 I try to bring some extra taste to my recipes and this time also I have tried a little twist of adding some lemon juice for extra tanginess and it worked perfectly well.
Enjoy the bites.
Wish you all a Happy Diwali and A Very Happy New Year.