Anjeer milkshake or anjeer juice on a milk base is a complete milkshake with lots of health benefits. You can indulge in a sweet affair with this fantastic milkshake. You can try adding other flavors as well, like Vanilla, Saffron, or cardamom.
A quick & healthy anjeer juice is suitable for people of all ages. In this recipe, we have used fresh soaked figs crushed with milk & sugar syrup.
We have made it simple and easy to make for all of you so that you can instantly have it & move on with your work schedule.
Anjeer milkshake is suitable for serving in the evening time around 5 pm when most of us feel hungry. You can have this healthy shake to fill the energy in your body.
Great iftar drink that will help you balance your sugar levels. Anjeer has most of the essential vitamins, minerals & fiber. It is a fantastic choice for diabetic people too. If you want to lose weight, the fig will be the best choice for you.
Make this excellent healthy milkshake & feed your body nutrients.
Benefits of Anjeer
Anjeer is very high in nutrition. So it has many benefits. Some of the benefits of Anjeer include:
Helps in Weight Loss
Regulates Blood Pressure
Helps in Piles Treatment
Makes Teeth and Bones Stronger
Regulates Diabetes
Improves Heart Health
Prevents Constipation
Treats Insomnia
Ideally, one should include Anjeer into the daily diet, and the best is to have it with milk as juice.
However, You can also try similar anjeer recipes like: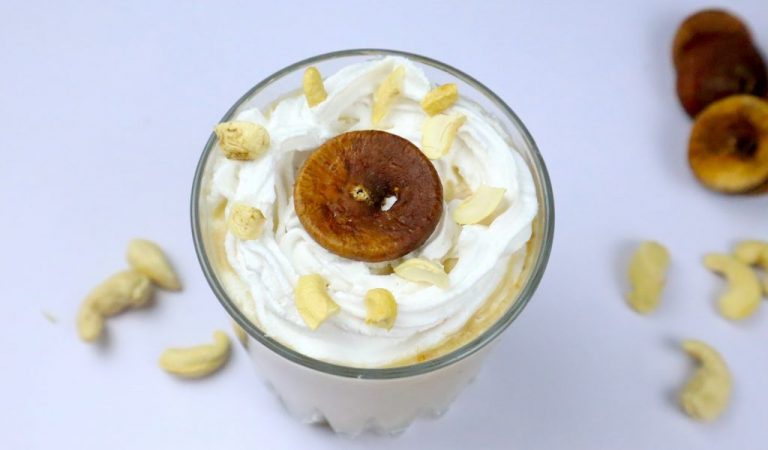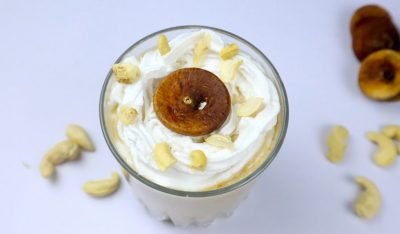 Kaju Anjeer Milkshake is a creamy nice milkshake & has many nutritional values. It tastes scrumptious when the chewy fig comes into your mouth. The thickness of the shake is real goodness.
Prep Time: 10min;
---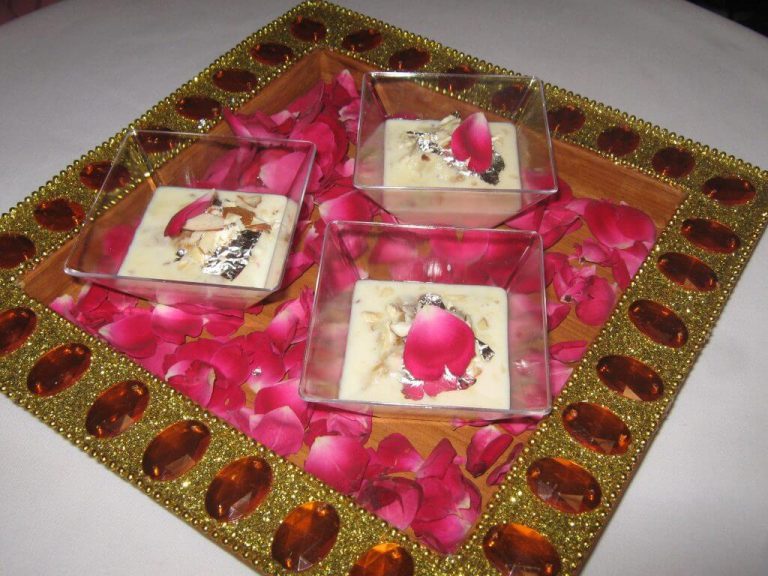 Anjeer & Gulkand delight is delectable dessert made with rich dry fruits like Anjeer & garnished with Gulkand. It's no sugar dessert made for special event.
Prep Time: 15min; Cook time: 35min;
---