Chicken Pastry Roll is a delicious appetizer made with ready puff pastry sheets stuffed with cooked boneless chicken seasoned with ingredients of your choice. Serve it with mayo or tomato ketchup to get an unforgettable taste.
Ideal for picnics, tea time, small gatherings and parties. Teenagers and children like it very much.
You can make the puff pastry dough at home or buy ready puff pastry dough from the market. I have made it with ready pastry sheets. My kids love it a bit less spicy and thus I have cooked it with just salt, pepper, and green chili.
To add some Indian spicy taste to Chicken Pastry Roll, you can season the chicken with tandoori masala or achari masala or any masala of your choice. Peri-peri would go awesome with this puff combination.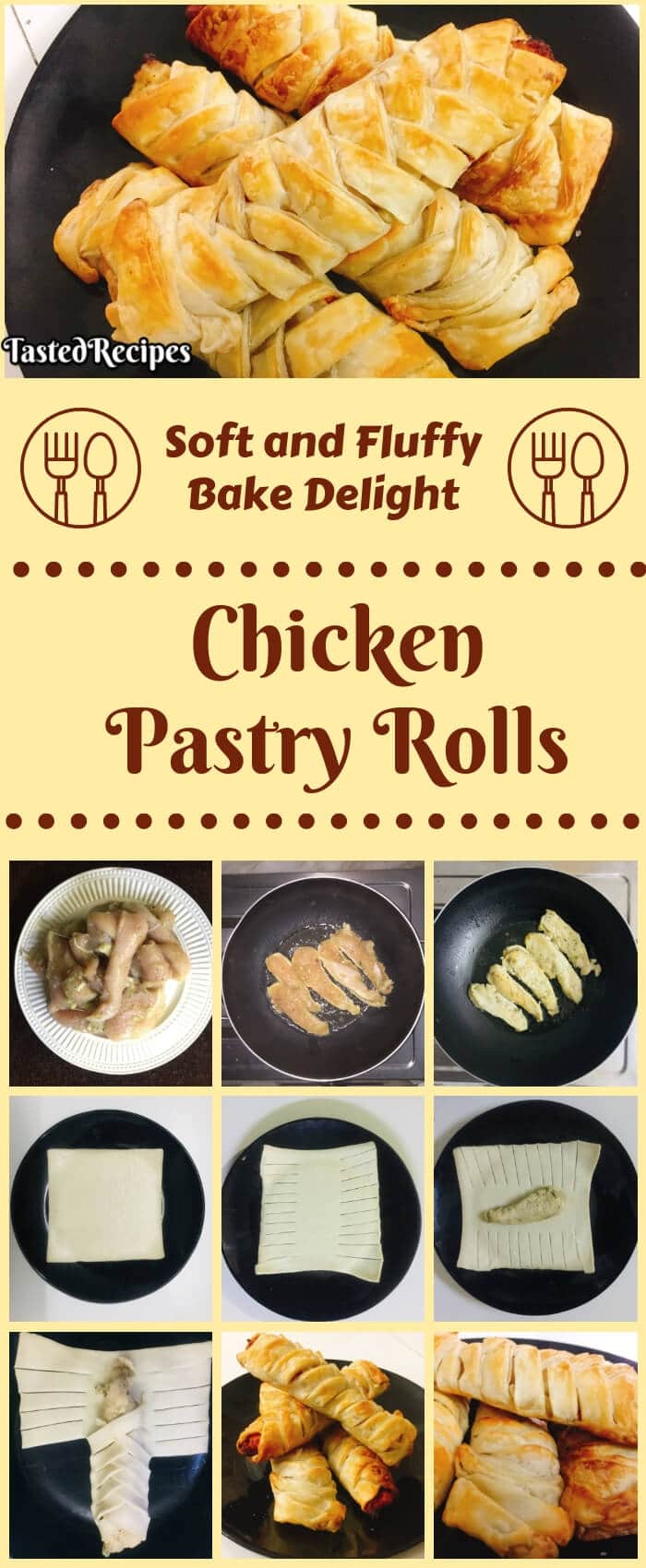 Usually, we make these scrumptious Chicken Pastry Roll for brunch on Sundays. Waking up late and having a heavy breakfast that lasts long. I have tried the same with peri-peri and tandoori masala also it is just awesome.