Here is a list of 50 quick and easy-to-make evening snacks Indian recipes. Indians are food lovers or foodies. We are extremely fond of food. We are always up for eating most of the time or munching on something.
Anyone can guess this by looking at the wide variety of dishes we have;- both traditional and innovative fusion recipes. This has rightfully earned us a moniker, "Chatore". It means voracious or someone having a voracious appetizer.
Henceforth, we are always on the lookout for something to make and/or eat. For the majority of the day at least, even subconsciously sometimes. This happens specifically during the evening tea time.
We Indians need something to have with tea (or if you are having coffee). The beverage just seems incomplete to use without a snack. Thus we have come up with multiple food dishes to satiate this need.
So here's a list of quick evening snacks. It will also come in handy when you want something light in your stomach or if you have skipped lunch and want to silence your hunger pangs. Or you are just feeling lazy to cook in general. This list has you all covered.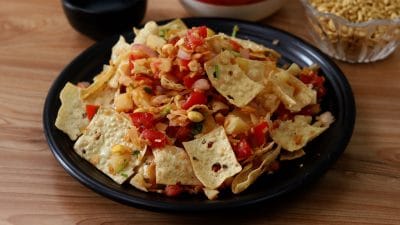 Papad Bhel is a newly added instant snack to the list of street food. This savoury snack is tasty, fuss-free, and easy to make.
---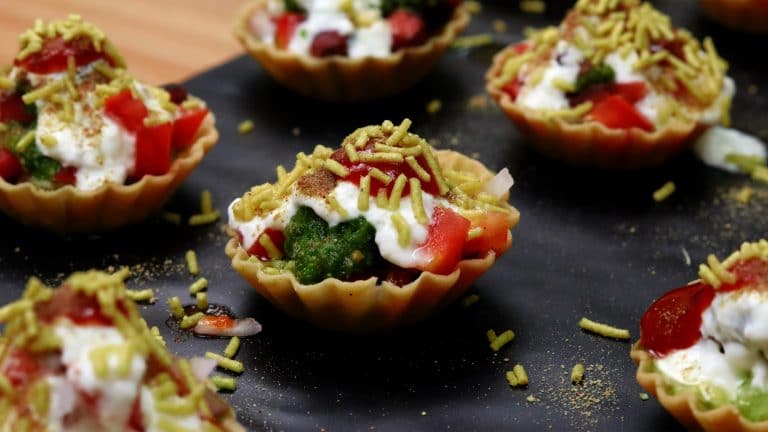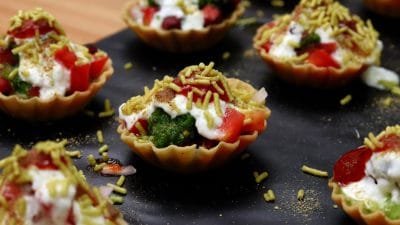 Basket Chaat is a popular chaat in Lucknow. It is full of flavours and crunchy. This chaat is also known as Katori chaat. 
---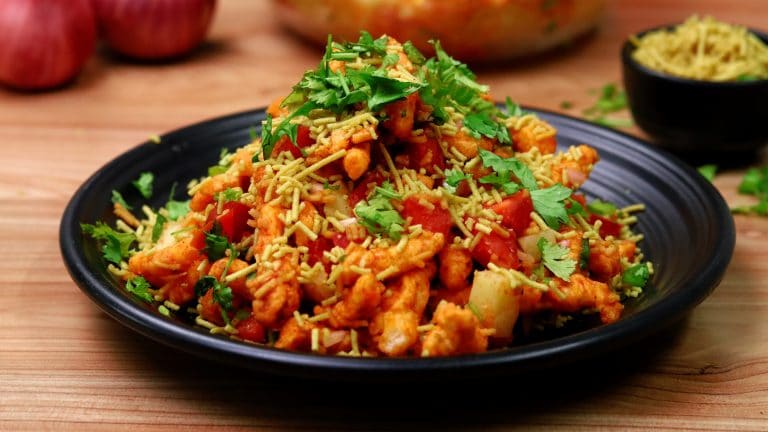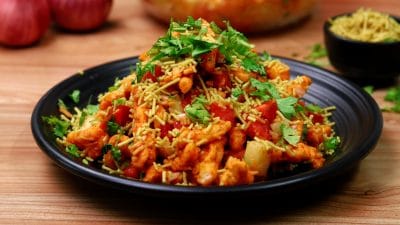 Kurkure Chaat will be your kid's favourite once you make it for him/her. Click to watch the recipe video. Follow similar chaat recipes.
---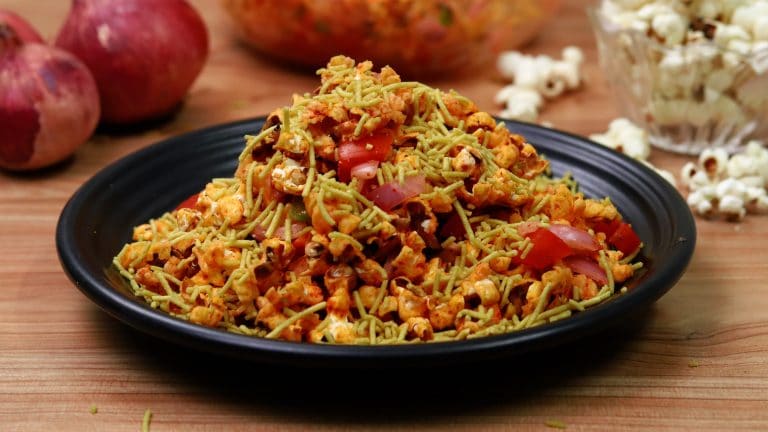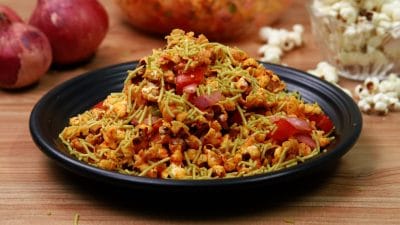 Popcorn Bhel is one of the innovative lip-smacking snacks of India. This chaat is delicious, full of flavours, and less fussy. 
---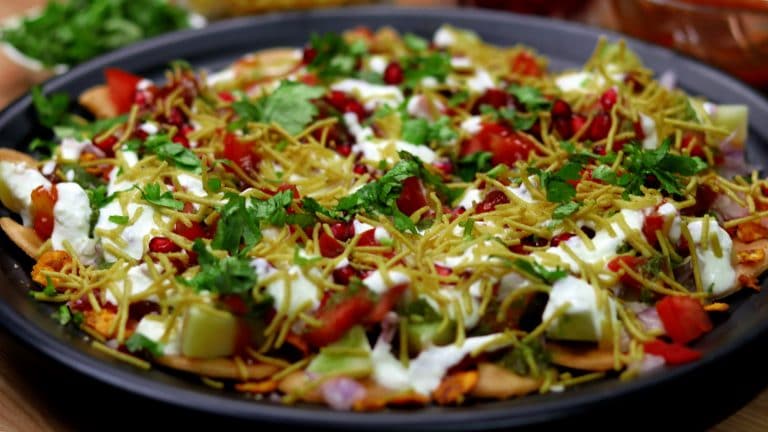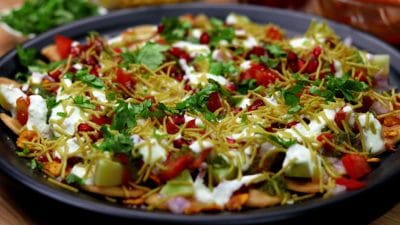 Dahi Papdi Chaat is a mouth-watering and refreshing street snack recipe. It is an easy & quick recipe with the base of yoghurt and papdi.
---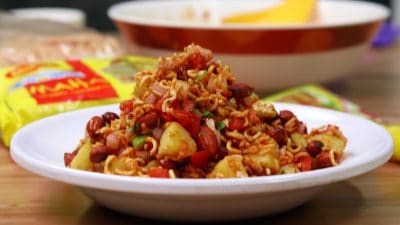 Maggi Bhel is an Indian fusion recipe. It is made up of two dishes, that is Maggi and Bhel. A lip-smacking dish, fuss-free recipe to enjoy.
---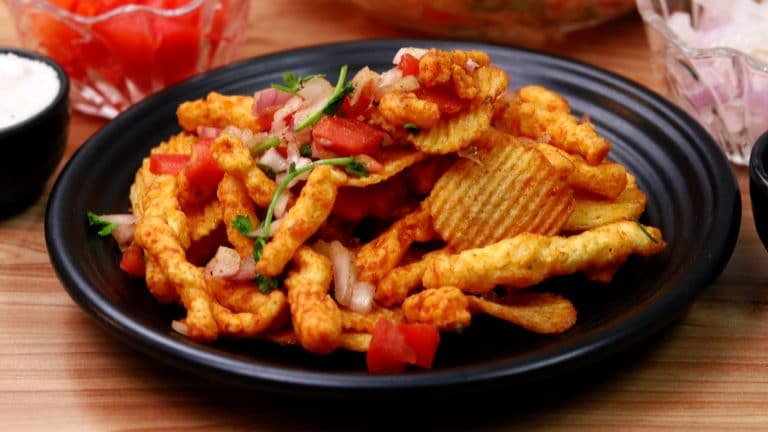 The Lays Kurkure Chaat is a jhatpat and fatafat chaat recipes amongst all. Click to read what you can add to enrich the taste of this chaat.
---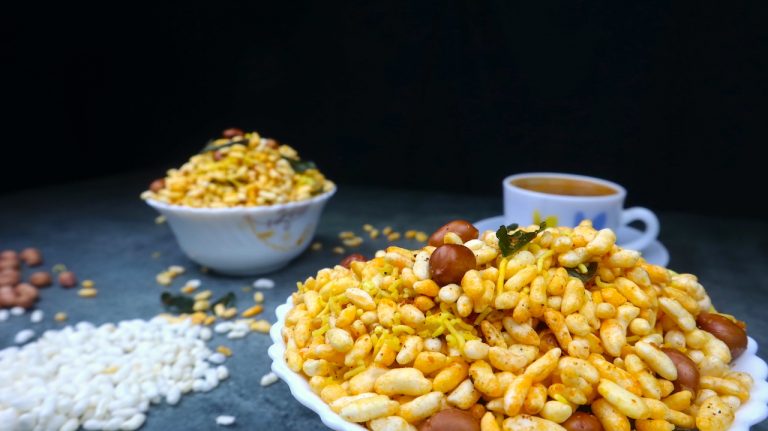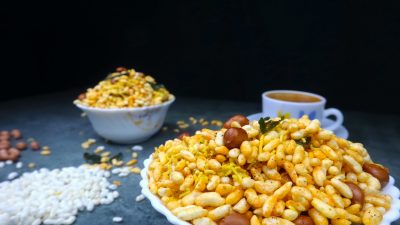 Sev Mamra is a classic tea-time Indian snack for ages. Click now to see the list of 8 different items to spice up a plain puffed rice snack.
---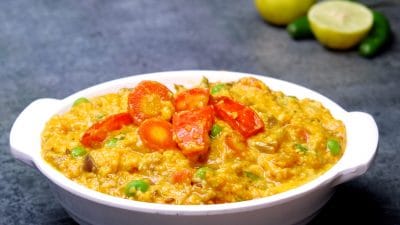 Masala oats are the ideal meal for breakfast with an Indian twist. This is tasty, healthy and a complete meal in itself. 
---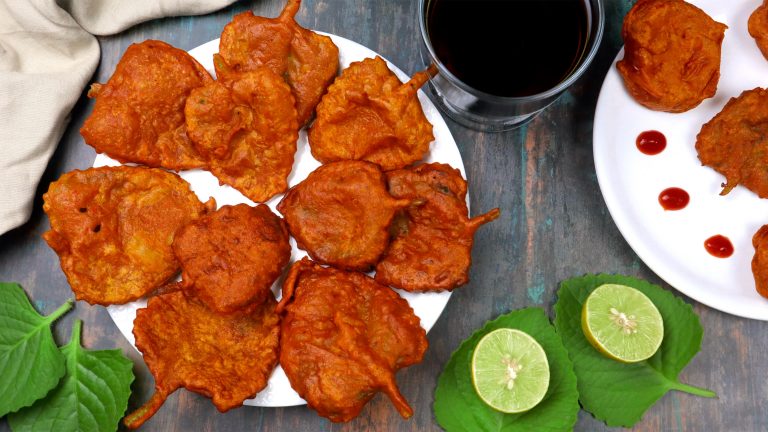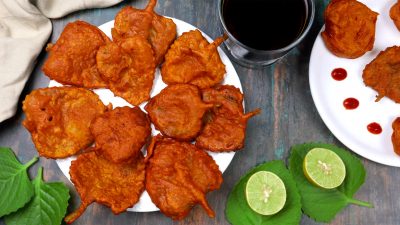 Ajwain Leaves Pakora is a crispy and tasty fritters recipe. This is an easy and quick-to-make fritter that is easily digestible.
---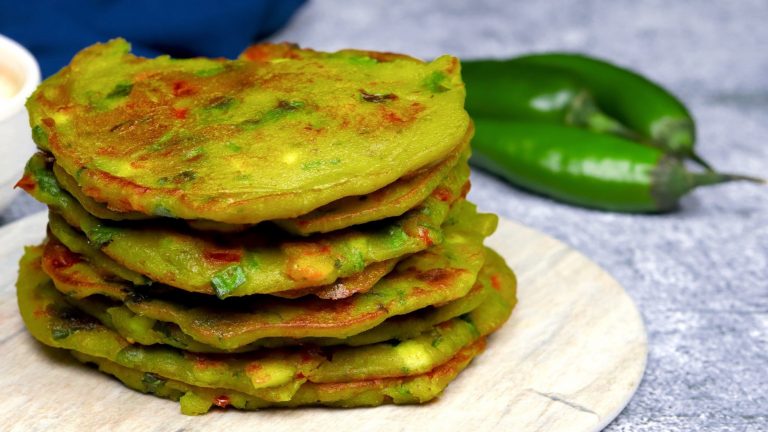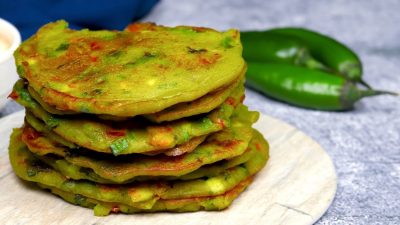 Yellow Moong Dal Chilla is a tasty, healthy, and nutritious breakfast recipe in India. Watch the recipe video or download the recipe card.
---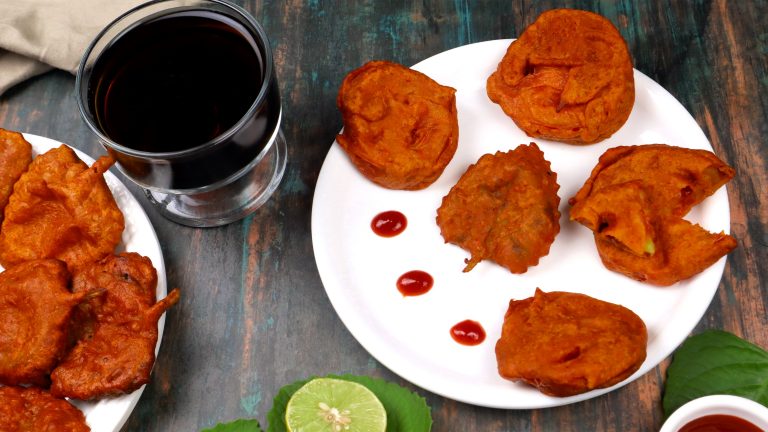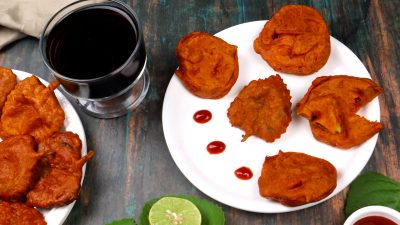 Tomato & Carom Leave Bhajiya is a tasty & deep-fried snack. It is a tasty & easy Gujarati snack recipe mainly from Surat.
---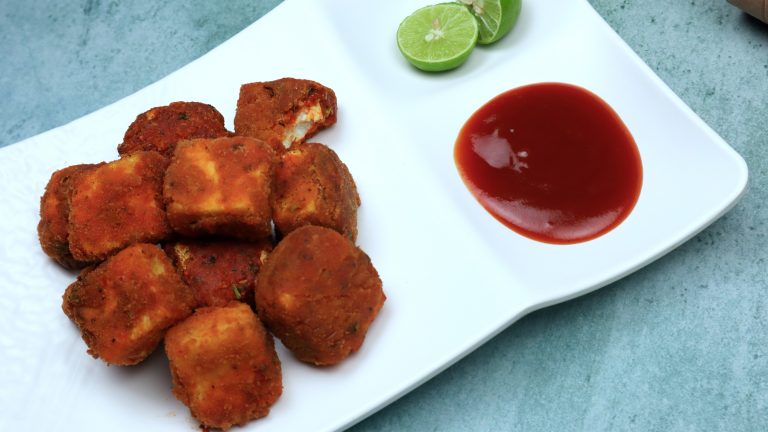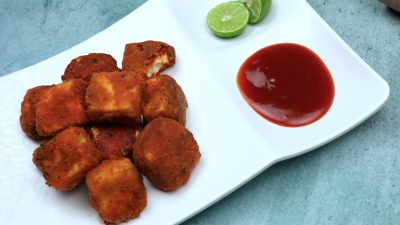 Paneer Nuggets is a snack with paneer as its core ingredient. Watch the recipe video or download the recipe card.
---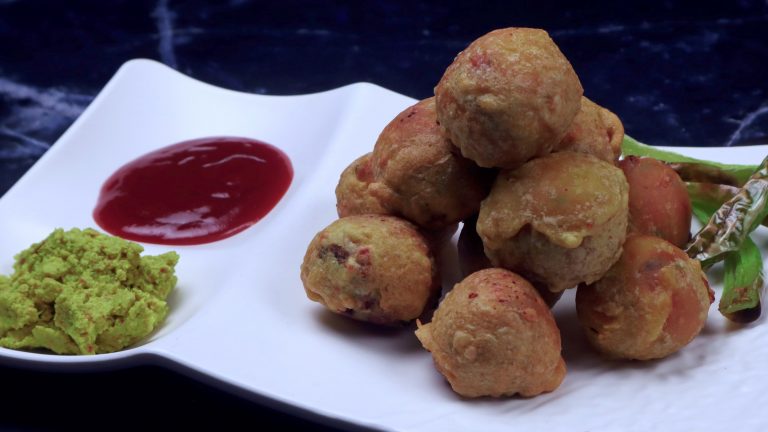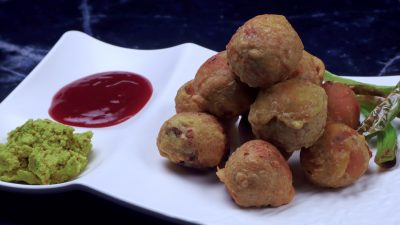 Cheese Pakoda is a delicious and cheesy variation of our typical pakodas. Watch the recipe video or download the recipe card
---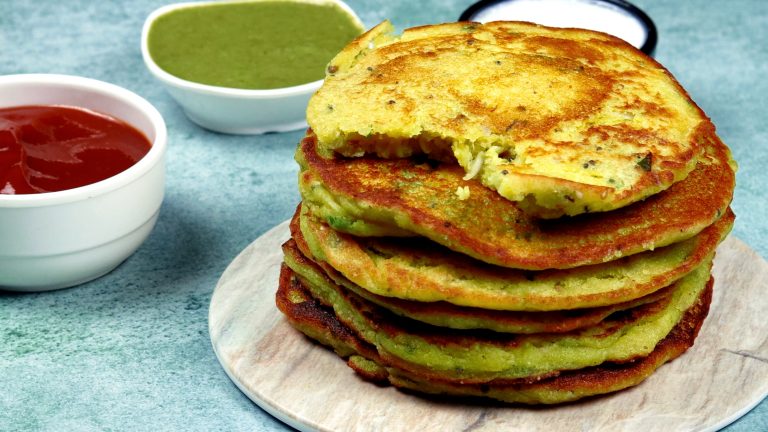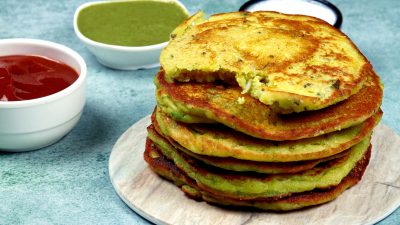 Multi-Grain Chilla is an easy breakfast consisting of multiple grains. Watch the recipe video or download the recipe card
---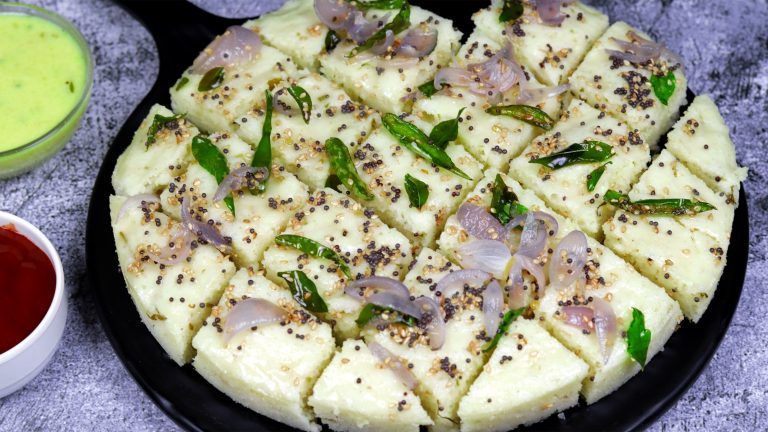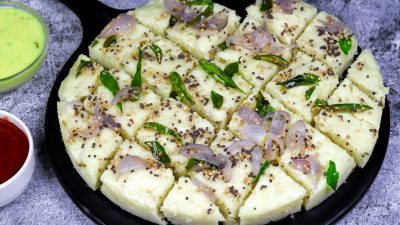 Instant Rava Dhokla recipe in a very simple and easy process that anyone can follow. Watch the recipe video or download the recipe card
---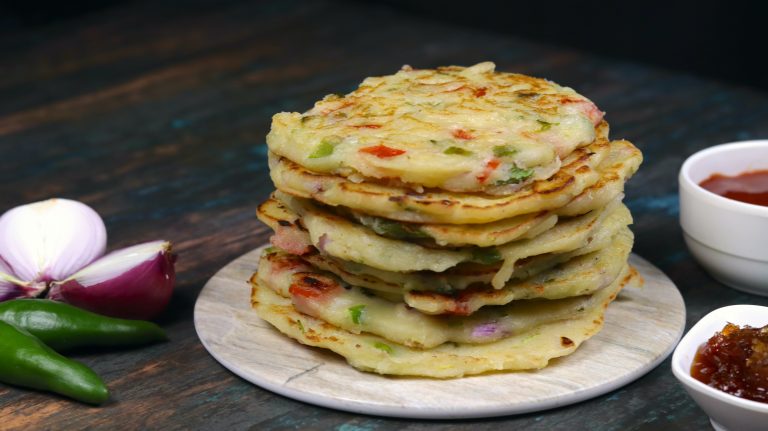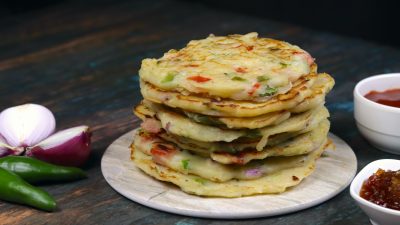 Rava Chilla is an easy-to-make Indian vegan breakfast recipe. It is a savoury food and requires less effort in making. Watch the recipe video.
---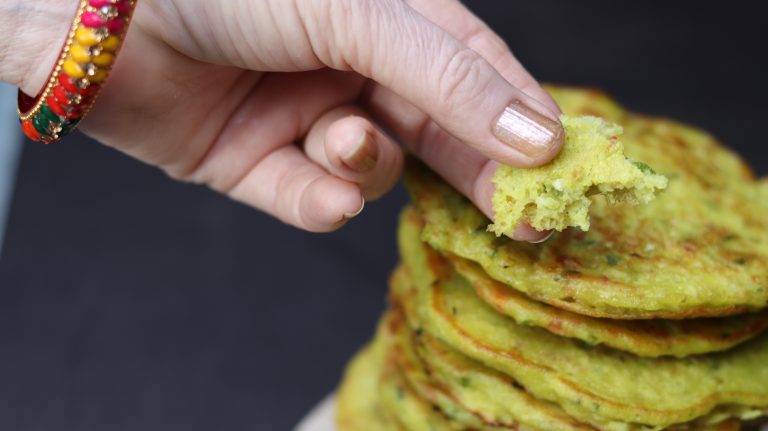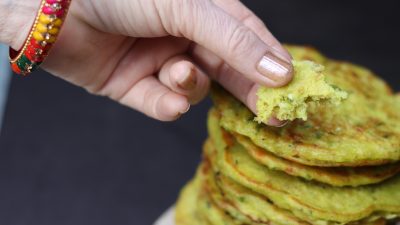 Rice Chilla is a quick & easy-to-make breakfast recipe. It resembles a pancake & is a spicy version of it & is more popular in South India.
---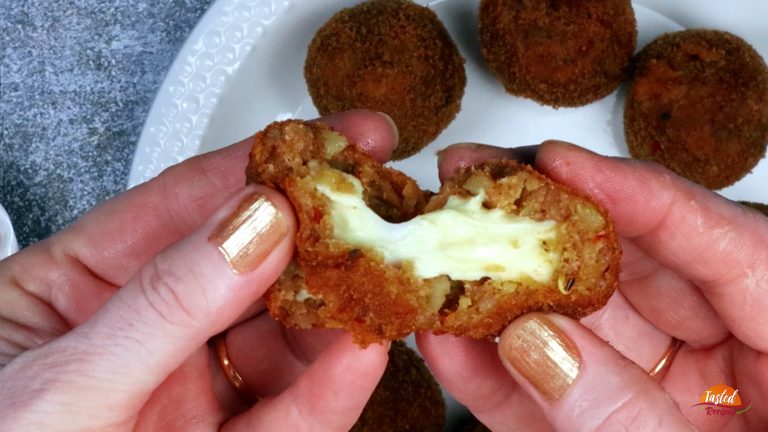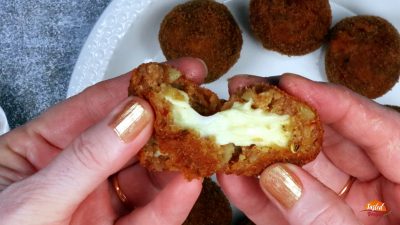 Filled with cheesy goodness, potato cheese balls are an easy-to-make snack. They are a quick & fuss-free starter recipe & extremely delicious.
---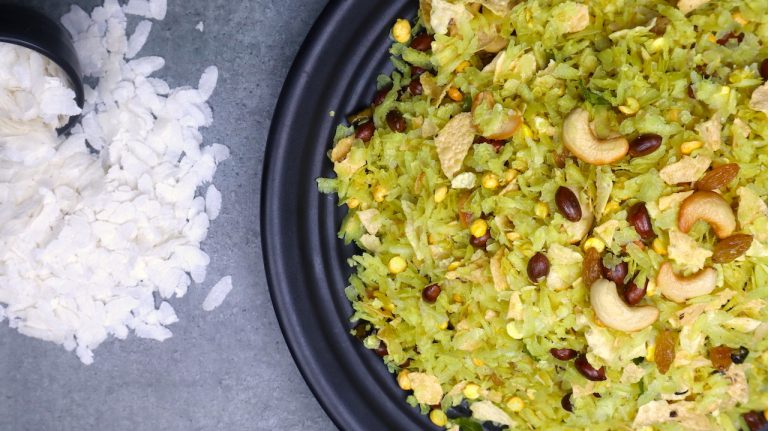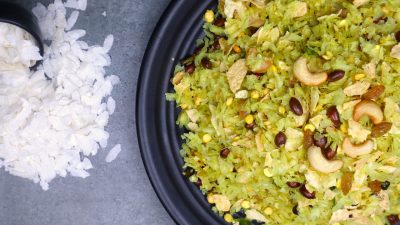 Poha Papad Chivda is a unique snack of flaked rice and papad, along with spices. It is a popular snack among Gujarati people.
---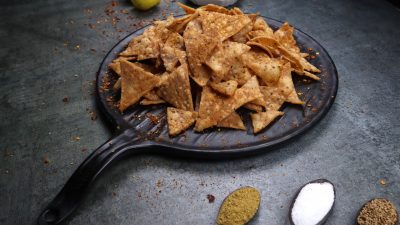 Rice Flour Nachos are our version of Mexican Nachos. Here, rice flour is a core ingredient instead of cornflour. They are tasty and crisp.
---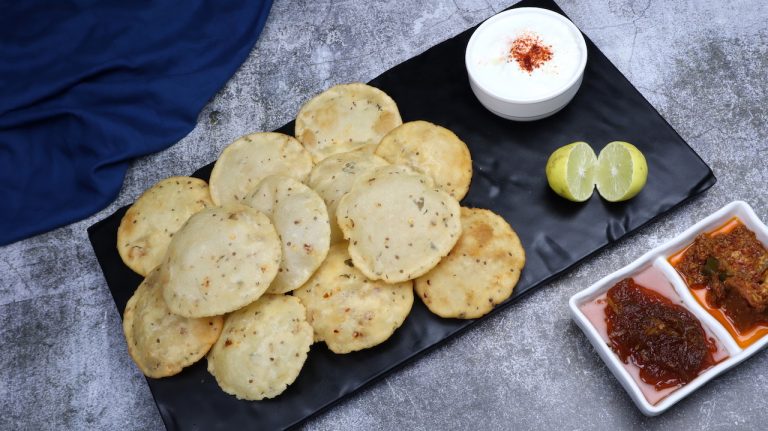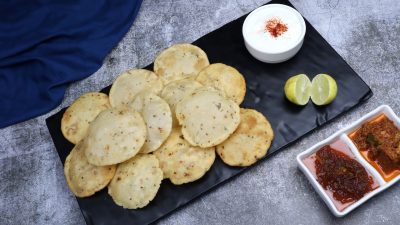 Suji Puri is a traditional puffed Indian fried bread that is made of all-purpose flour or wheat flour. Other names for it is Puri or Luchi.
---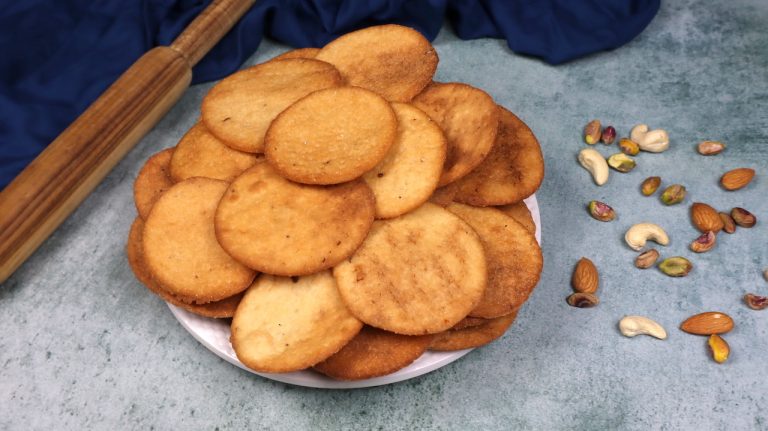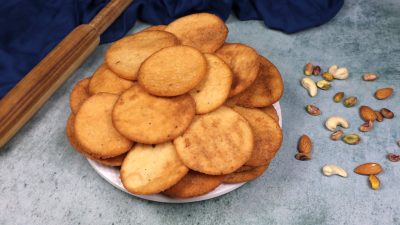 Rava Maida Puri is a traditional recipe that is crispy. People consume this snack during festivals like Diwali or Navratri.  
---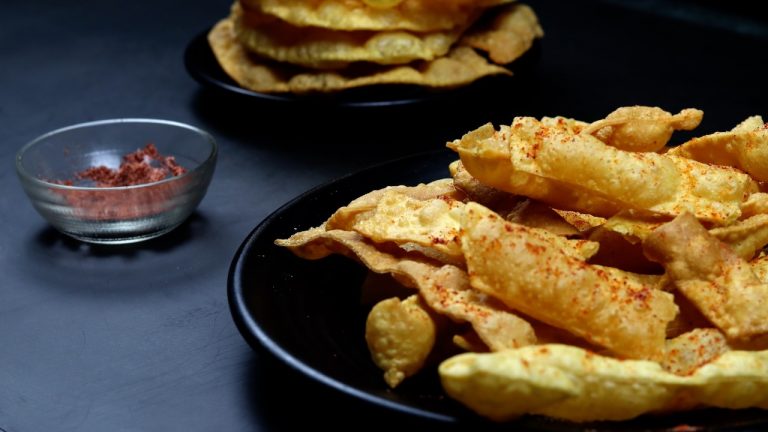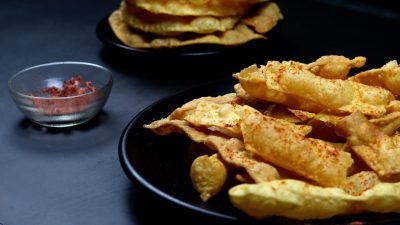 Chorafali is an interesting deep-fried, flaky snack. This is a traditional Diwali snack that Gujaratis love to make. It is less fussy snack.
---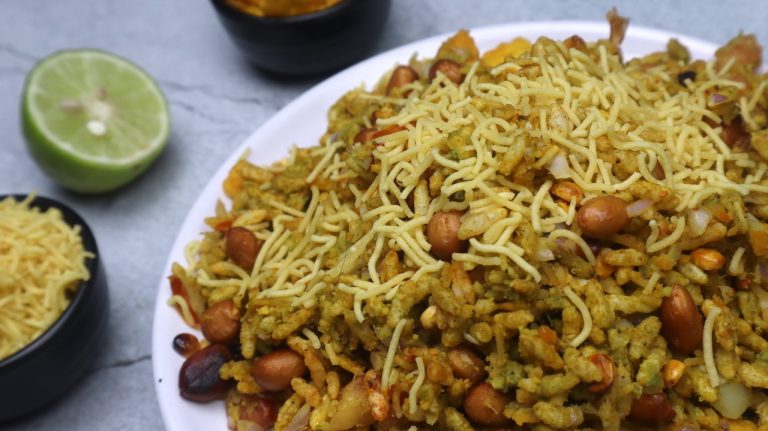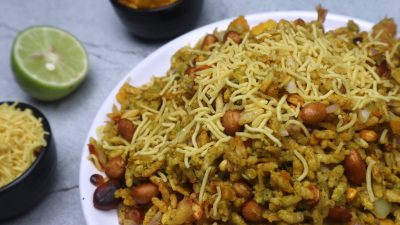 Sukhi Bhel is a street food of puffed rice & chopped vegetables with dry chutney. It is popular in the streets of Mumbai as a snack.
---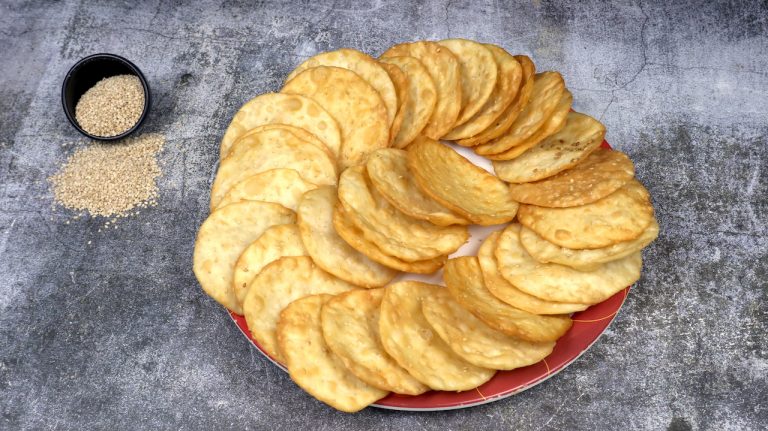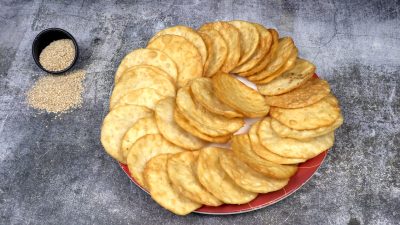 Suvali Puri is a crispy and delicious deep-fried traditional Indian flat-bread. It is a specialty of Gujarat and is very similar to crackers.
---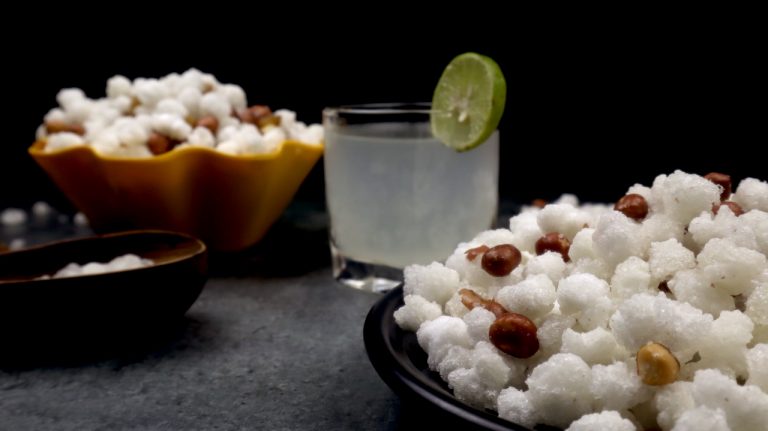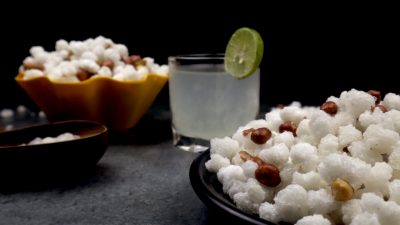 Sabudana Namkeen is a crispy & delicious snack of tapioca pearls. This recipe is prepared at festivals like Navratri during fastings.
---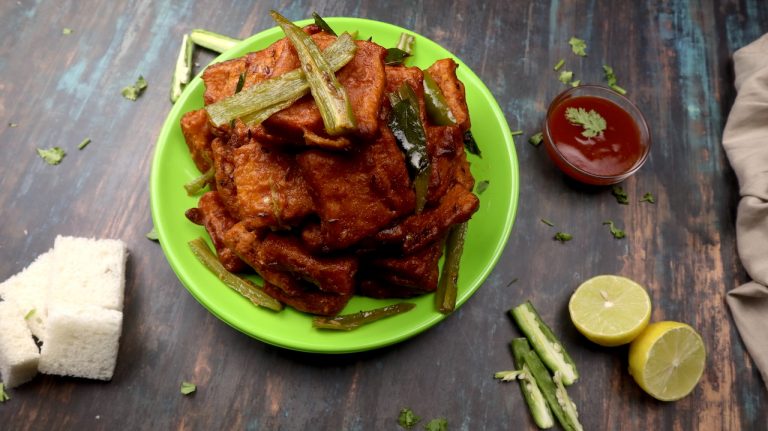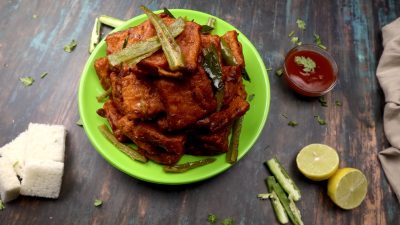 Bread 65 is an extremely delicious, quick, and easy-to-make snack recipe. Typically, paneer or gobi is used to make this, instead of bread.
---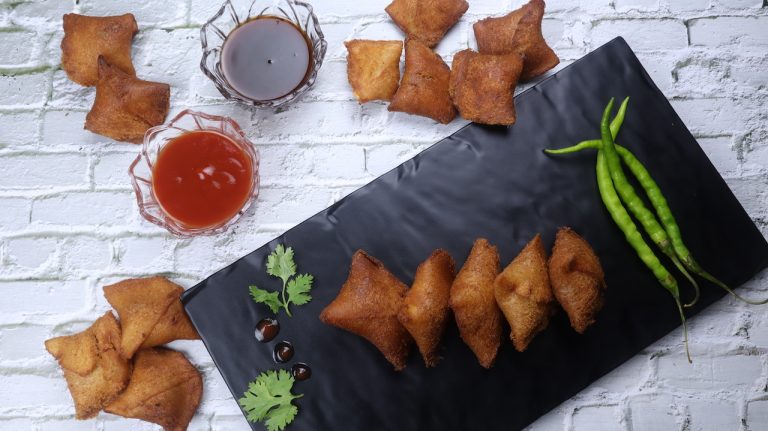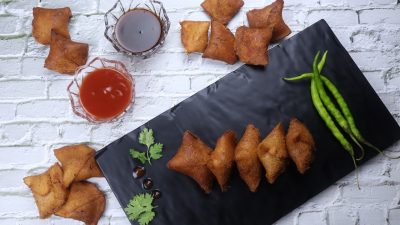 Bread Samosa is an innovative snack recipe for regular samosa where bread slices are used to make samosas instead of dough strips or sheets.
---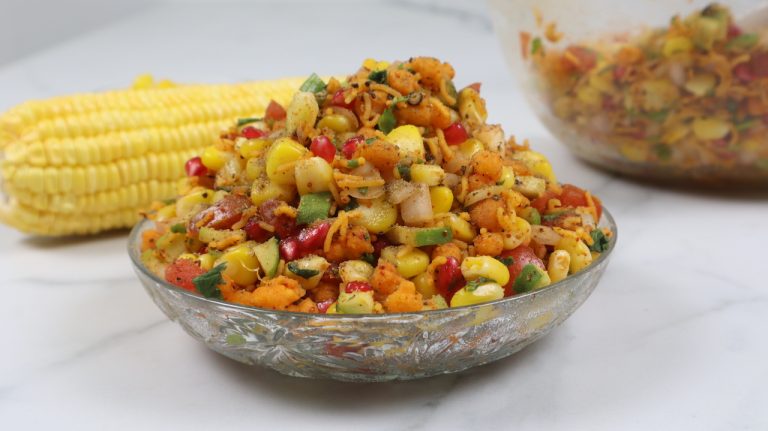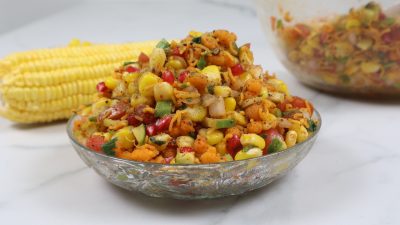 Sweet Corn Bhel is an excellent no-cook snack version of the classic bhelpuri variety. It is easy, delightful and requires less ingredients.
---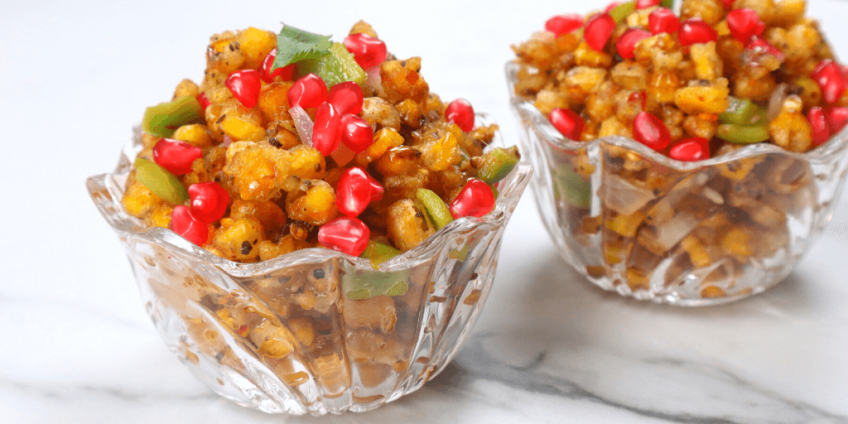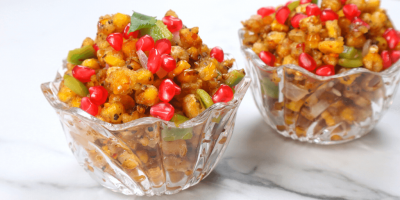 Tamarind Corn Chaat is a very unique and mouth-watering chaat recipe. It has a crunchy texture and is sweet, tangy, fiery, and spicy in taste. 
---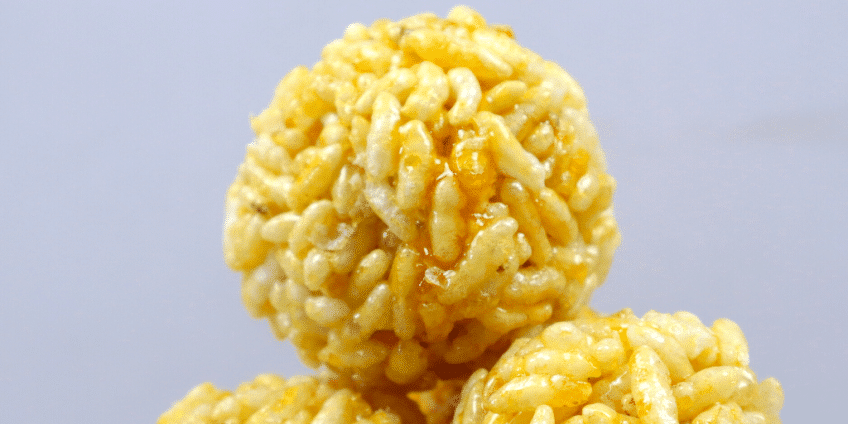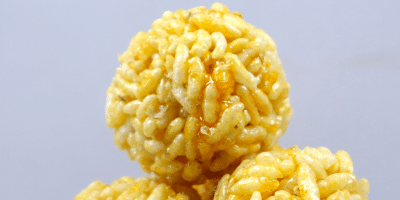 Murmura Laddu is a traditional Indian sweet that's made with melted jaggery and puffed rice. It is an ideal sweet for winter, especially for Uttarayan.
---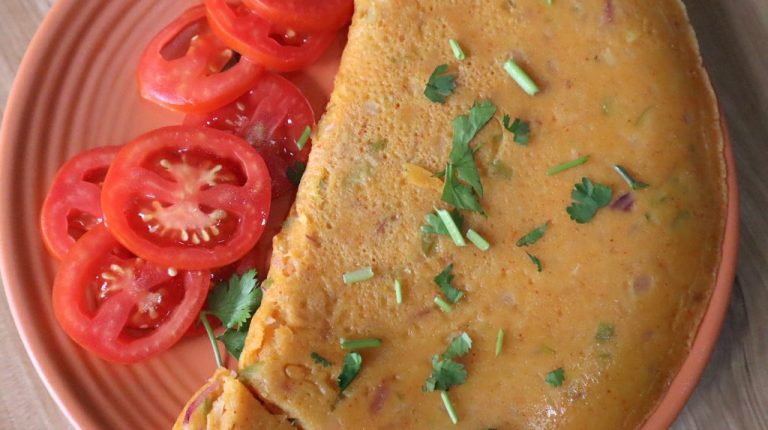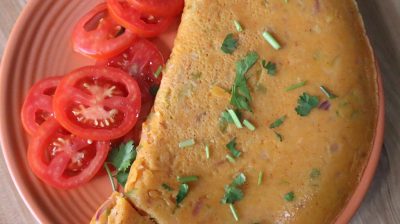 Veg Omelet is a fluffy & delicious alternative for vegetarians. Simple & easy to cook. It takes 10 minutes to prepare and to fill your tummy.
---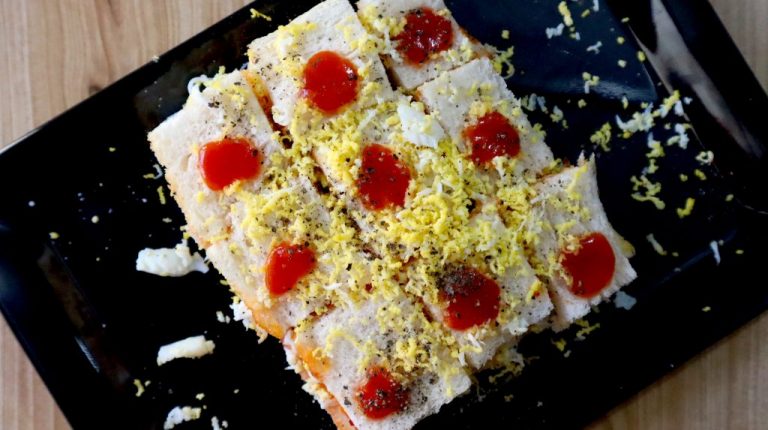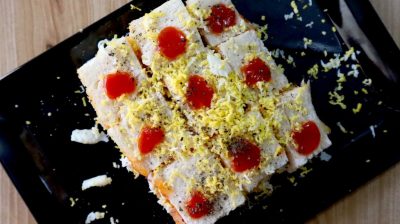 Grated Boiled Egg Sandwich is a quick, easy, super yummy and super healthy breakfast recipe. A protein-rich recipe for your kid's lunch box.
---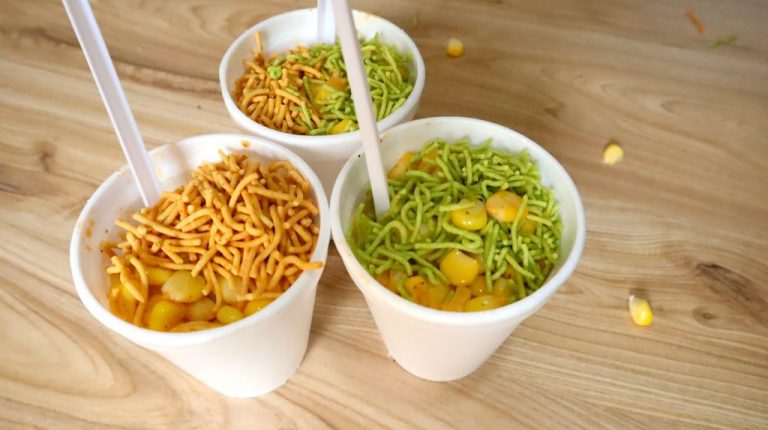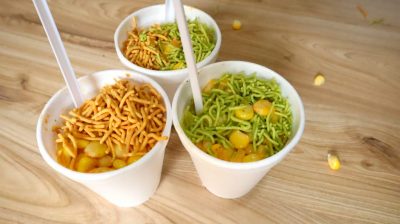 Chatpata Corn Chaat is a popular street food which you can find almost in every city of India. A kid pleaser and youngsters will surely love it.
---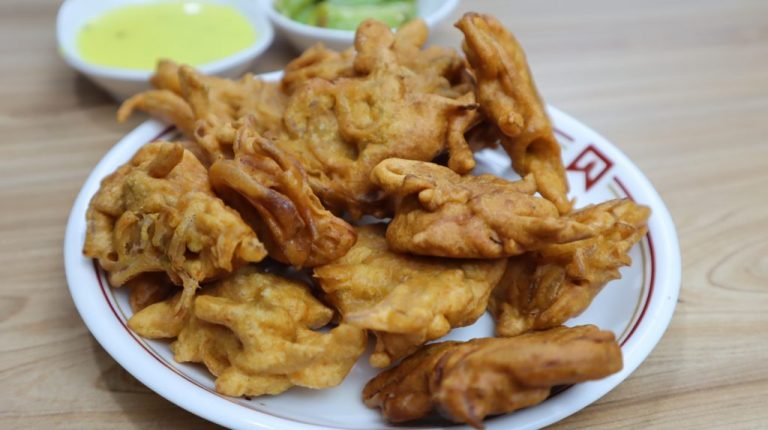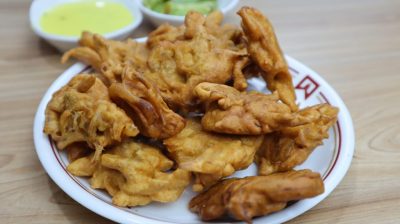 Onion fritters also called as Onion Pakoda is a crispy recipe especially enjoyed during monsoon. The cold atmosphere gets candid with these onion fritters.
---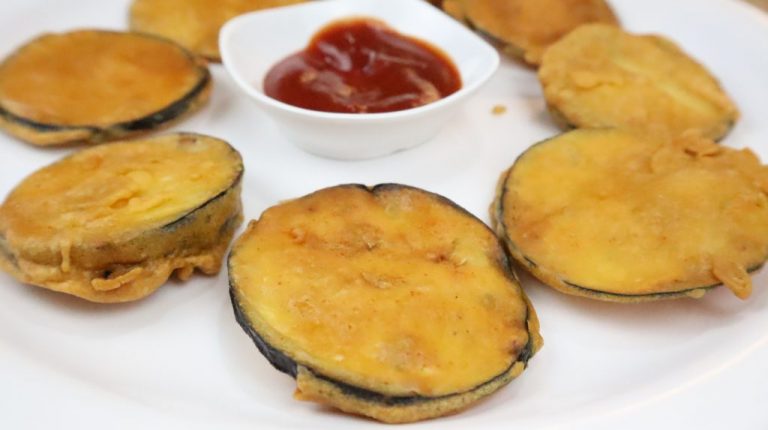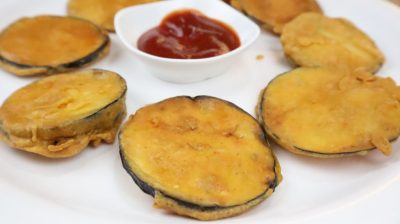 Brinjal fritters are an amazing snack recipe which crispy outside & soft inside. It tastes delicious and perfect for your evening snack time.
---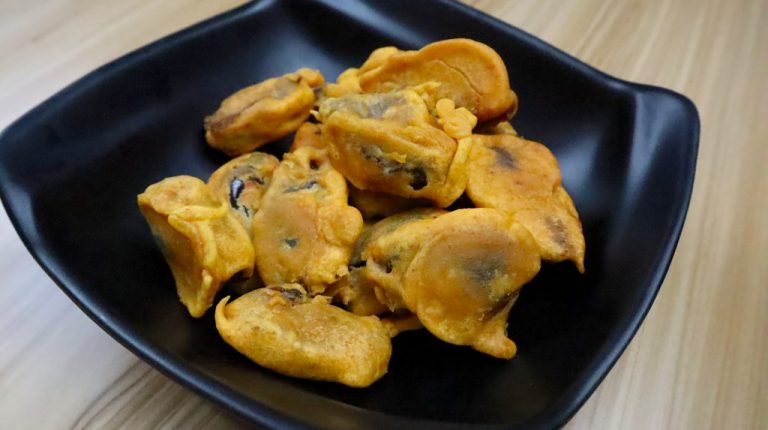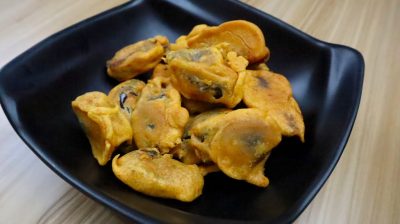 Date fritters are sweet indulgence, deep fried & look too amazing. It is a nutritional fritter recipe & the taste is unique.
---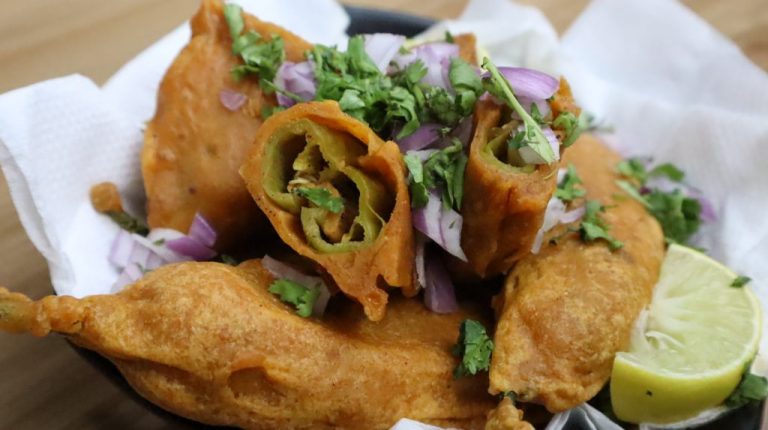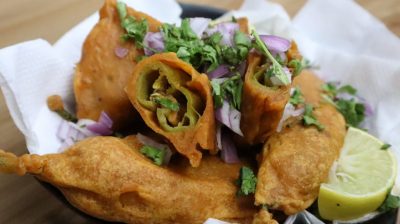 Mirchi fritters are an amazing & refreshing recipe for your mood-boosting. It is filled with tangy and spicy chaat masala & lemon juice.
---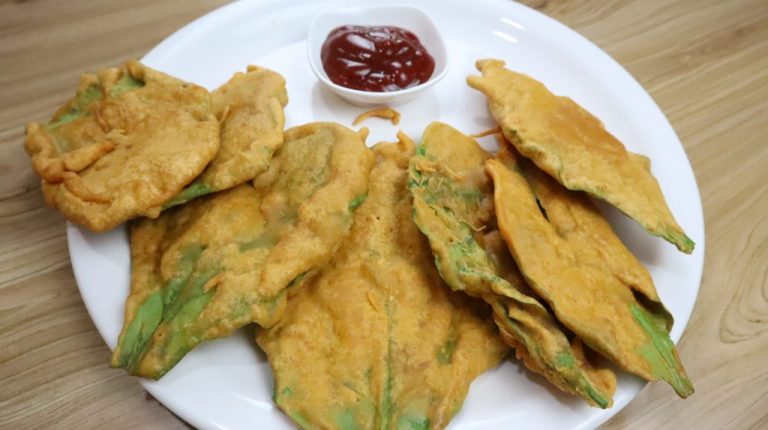 Palak fritters are crispy and have a distinct flavour. The crunch munchkins are made of gram flour batter and deep fried.
---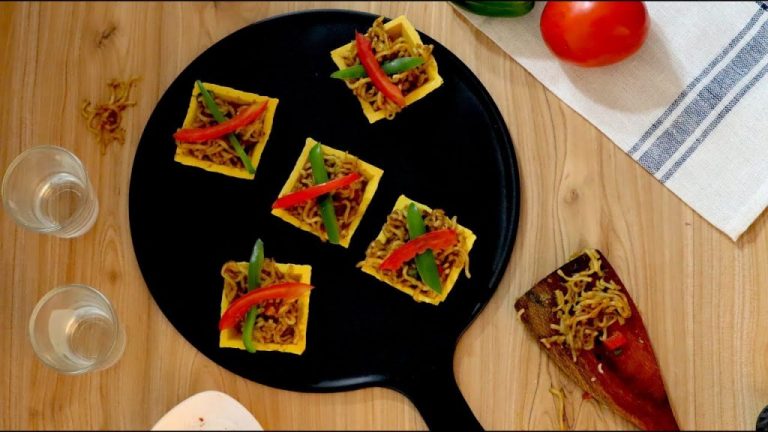 Maggi canapes are a new-age dish for kids & teens. It's crunchy, sizzling, soupy food that you can enjoy in your home or for a party.
---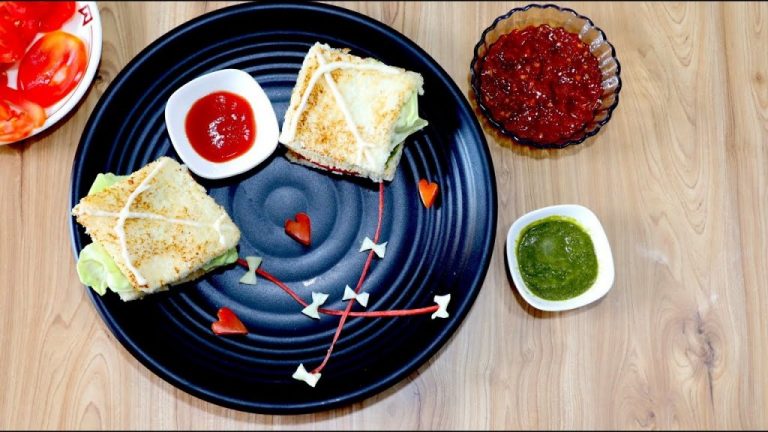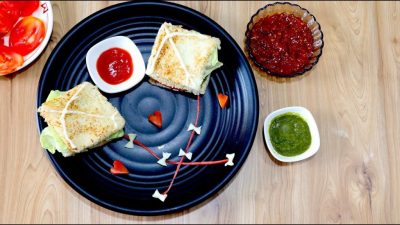 Kite sandwich is a very simple sandwich with fewer ingredients. It has toasted bread with toppings like veggies & chutneys.
---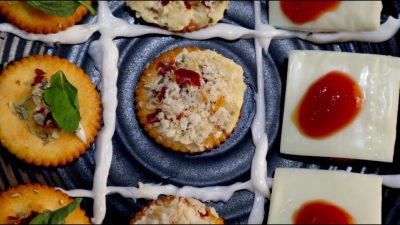 Monaco biscuit canapes are no-cook recipes for your snack ideas. These are small and usually decorative finger food.
---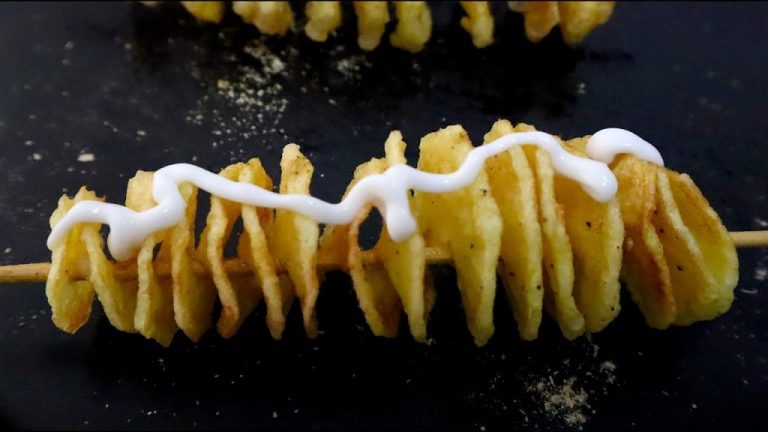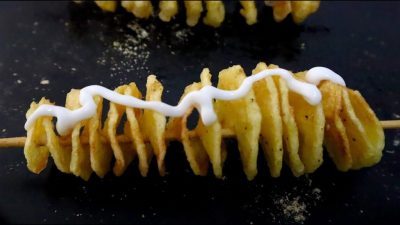 Potato Spiral has all kinds of masala taste and crunchiness. It is a famous street food recipe, especially for kids & teens. 
---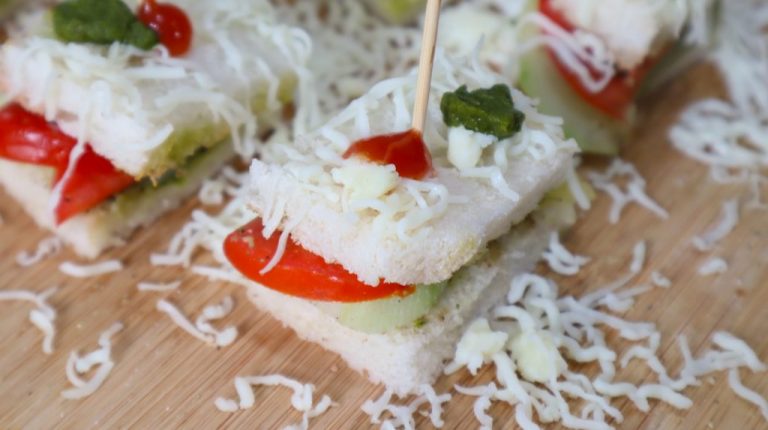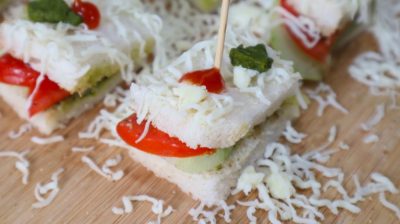 Bombay veg sandwich for the people who need something cheesy at the same time easy to make. It is a recipe for a few ingredients & more taste
---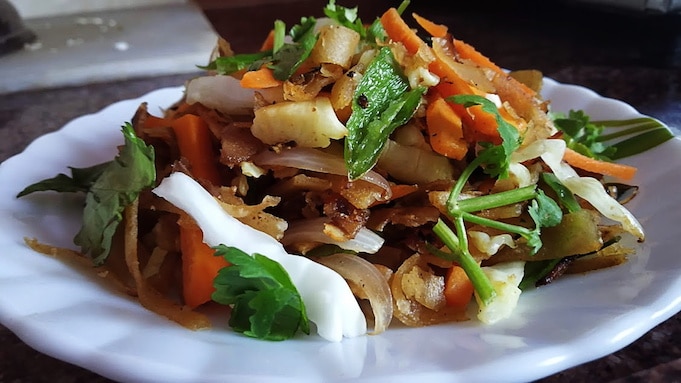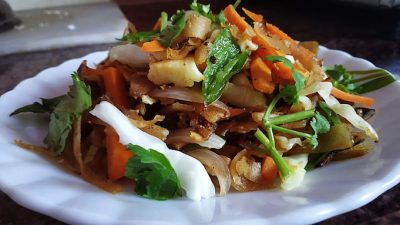 Chapati Ribbon Noodles Recipe is a simple and healthy eye attracting quick recipe. It's a great idea to reuse your leftover chapati.
---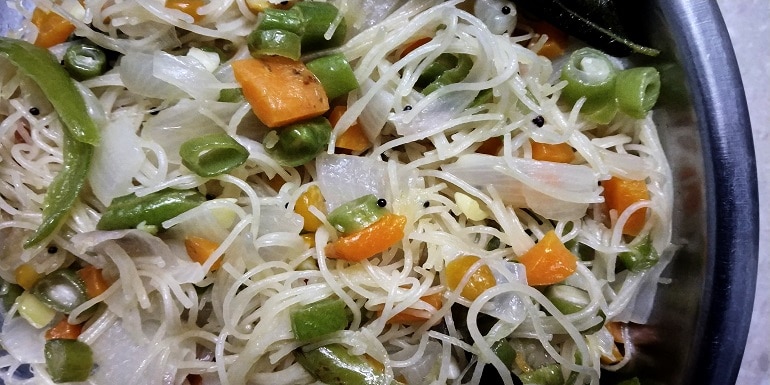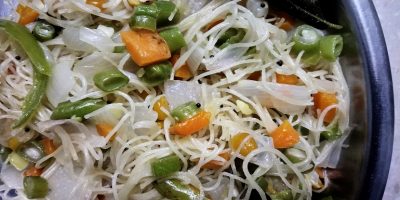 Vermicelli Upma recipe is a simple and easy south Indian style breakfast recipe. We can prepare this with or without vegetables. Step by step presentation.
---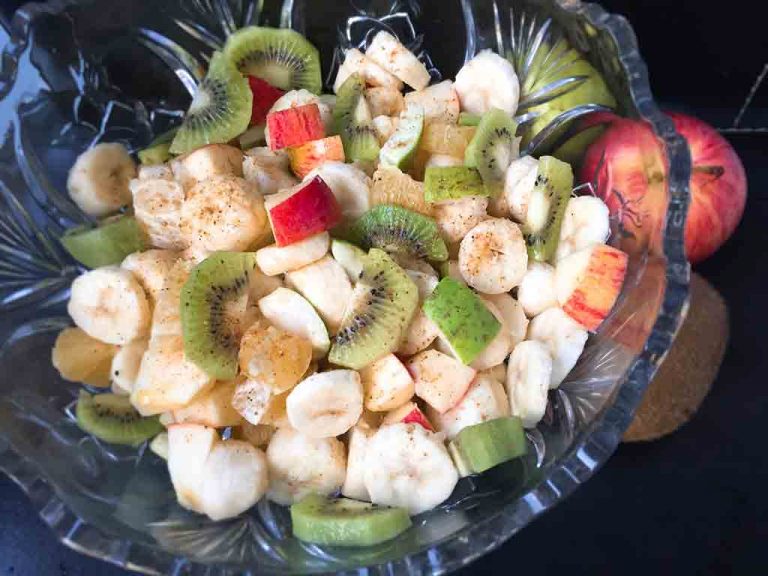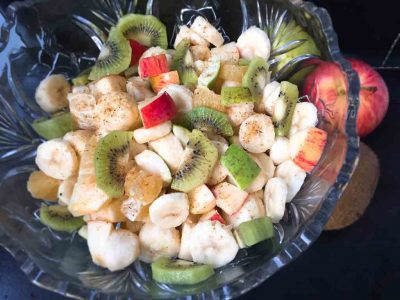 Fruit chaat is a delicious and refreshing salad and iftar fruit dish, made by combining juicy fruits with Salt, Honey, Chaat masala and Black Pepper. It is the perfect summer delight and must-have dish on iftar table. It will brighten up any meal and can be eaten at any time of the day.
---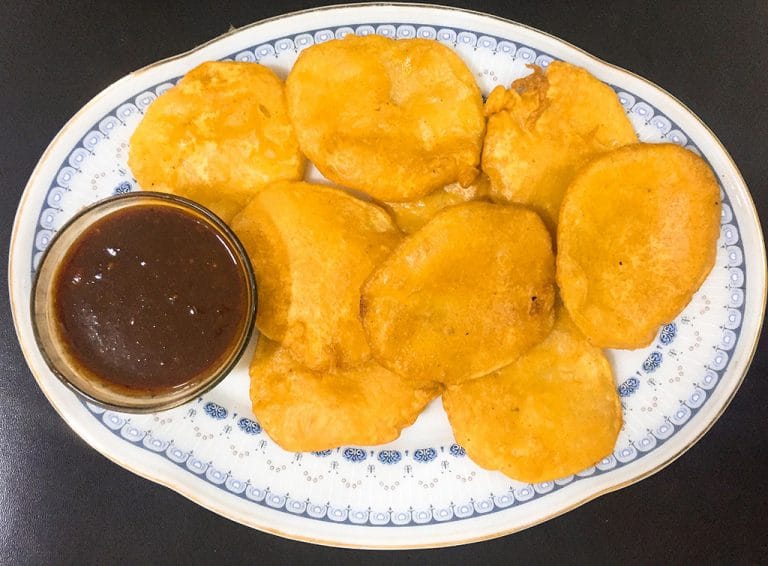 Surti Bataka Puri is all time favourite snack option for people of Surat. It is usually served as a tea snack & a special snack in the monsoon.
---