Yellow Moong Dal Chilla is a tasty, healthy, and nutritious breakfast recipe in India. It is also known as Pudla or Puda.
Chillas are a type of Indian pancake. And there are varieties of it available for us to enjoy. The yellow moong dal chilla can also be made with green dal as well.
It is a quick and fuss-free recipe. The only time-consuming thing is to soak the lentils before using them to make this healthy snack. They are ready in minutes otherwise.
It is to be kept in mind that the batter should be of medium consistency. So add water gradually. And you can add veggies of your choice directly in the batter or during cooking it in the pan. Paneer topping is a tasty option to have in it.
A similar version of this chilla in South India is pesarattu dosa. Both of the recipe's core ingredient is moong dal, yet they are prepared differently. The South Indian version is a side dish served as a traditional upma recipe.
This recipe is not just for breakfast. But we can very well have it as a snack or in a lunch box. It will go well with chutney, ketchup, or curd. Or you can even experiment eating it with a paneer curry, matar curry, or any curry you like.
Try our other chilla recipes for breakfast that can help you to provide a variation in taste and be on a diet for weight loss: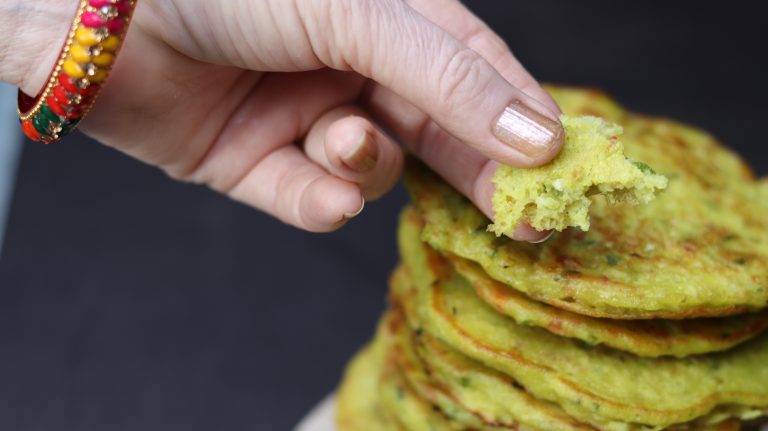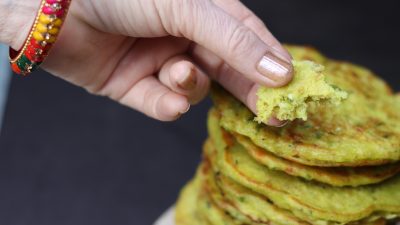 Rice Chilla is a quick & easy-to-make breakfast recipe. It resembles a pancake & is a spicy version of it & is more popular in South India.
---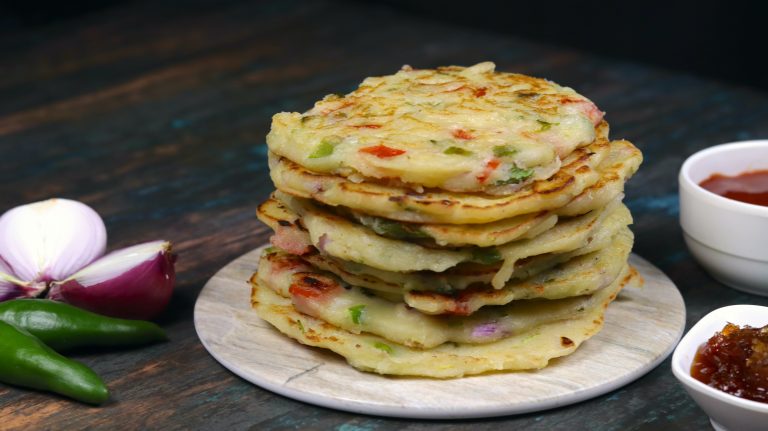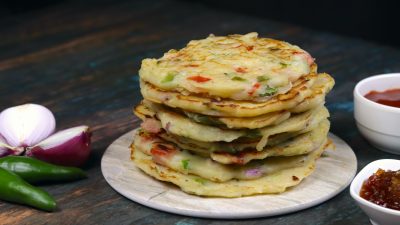 Rava Chilla is an easy-to-make Indian vegan breakfast recipe. It is a savory food and is very quickly made.  This is made with semolina.
---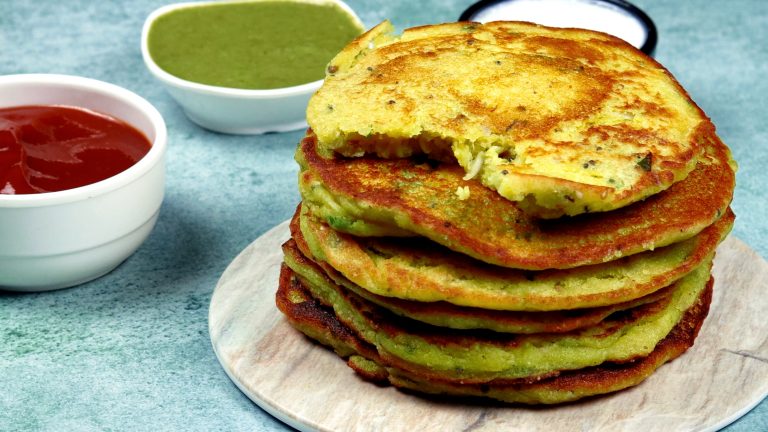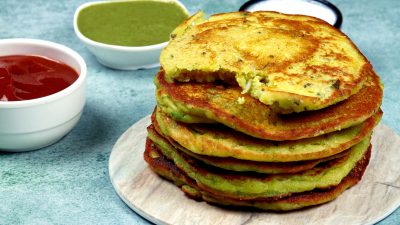 Multi-Grain Chilla is an easy breakfast consisting of multiple grains. Watch the recipe video or download the recipe card
---