Hundred times have been told by many people that breakfast is the most essential meal that will make your day totally fine.
But who has time to follow the trend? Before a time, even I was waking up late in the morning & then getting ready for outside work. I had literary no time making food for myself. My mom always used to shout at me for this.
One day I was researching weight loss foods and there I got the morning breakfast recipes. Those all recipes were so quick & easy to make that made me feel like shit! I could have made it before. It doesn't even take more than 15 minutes. Such instant brunch recipes!
We are always in a rush in the morning to get back to work and daily meetings but we forget our health. Where there is no health, there is no life.
I was very happy to get these quick recipes because it saves me time and I am sure it will save you time too. Even I have the same hurdle as you all.
These brunch recipes will really help you in keeping your health on track as well as you don't have to wake up too early for this. Just get up 15 minutes early than your usual wake up time. And you are welcomed to the daily breakfast eater list.
Let's begin the recipe listing for you.
Click the image for a full view of recipes.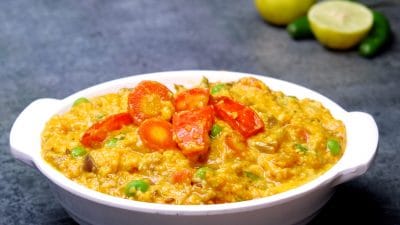 Masala oats are the ideal meal for breakfast with an Indian twist. This is tasty, healthy and a complete meal in itself. 
---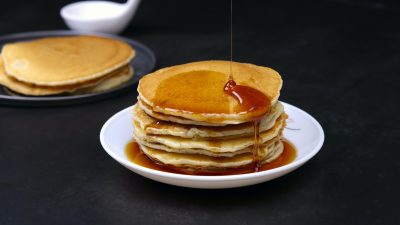 Pancakes are a flat cake cooked in a griddle or frying pan. It is one of the easiest, quick-to-make, and filling breakfast one can have.
---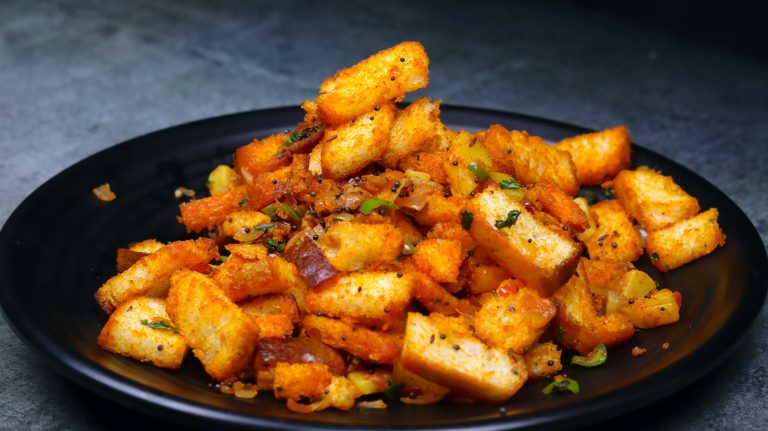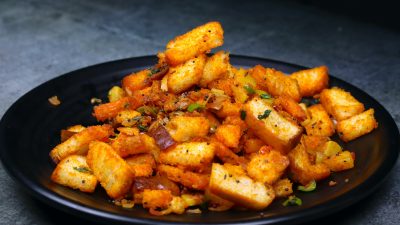 Bread Upma is easy to make breakfast recipe. It is a counterpart dish of the semolina upma and preferred tiffin recipe in South India
---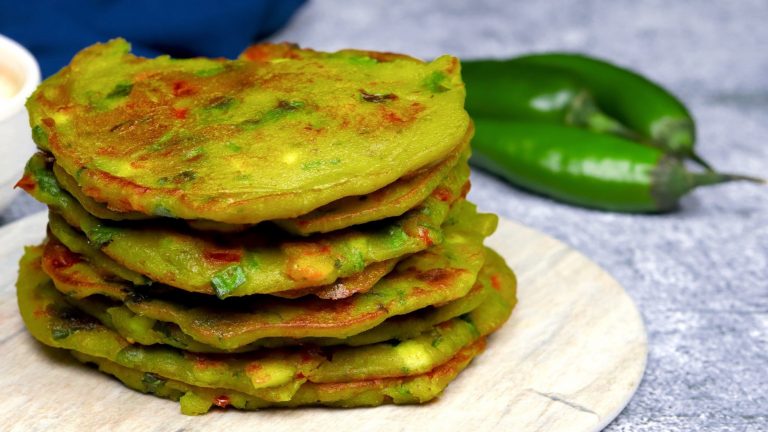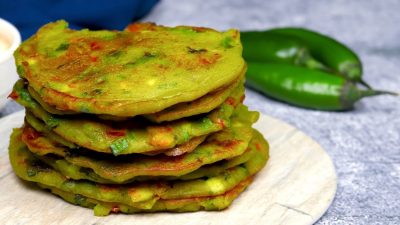 Yellow Moong Dal Chilla is a tasty, healthy, and nutritious breakfast recipe in India. Watch the recipe video or download the recipe card.
---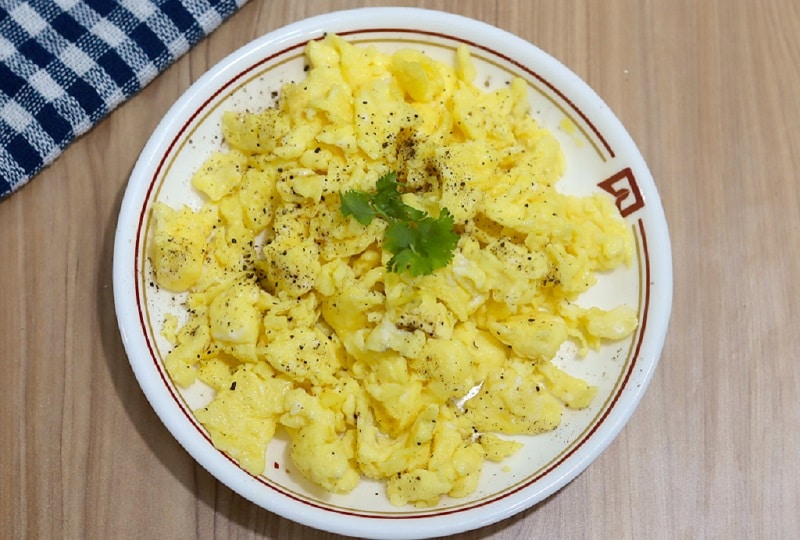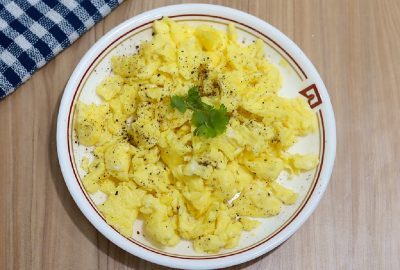 French Scrambled Eggs are one of the easiest versions to cook eggs at home. Simply beat the eggs & cook them in butter. Recipe for a lazy day.
---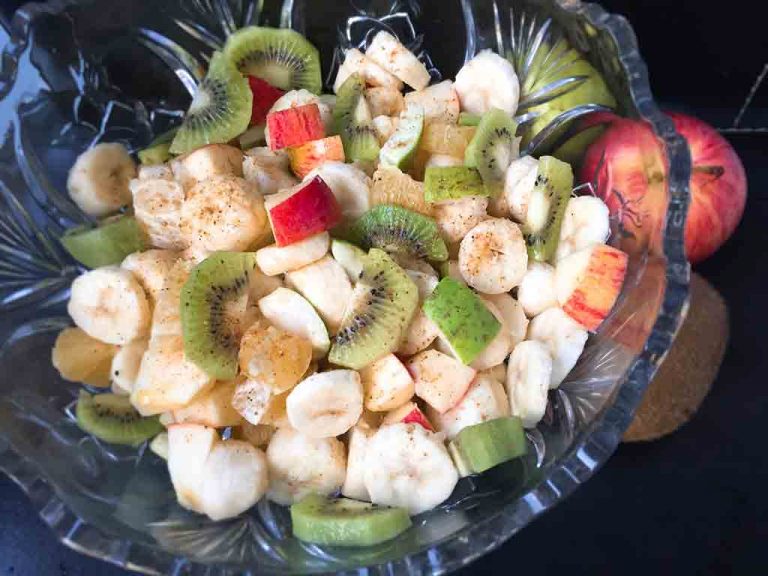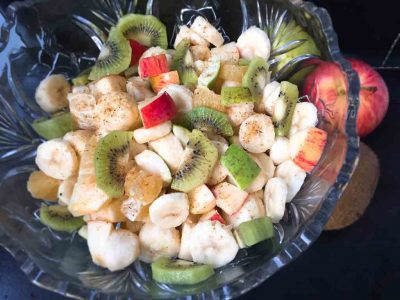 Fruit chaat is a delicious and refreshing salad and iftar fruit dish, made by combining juicy fruits with Salt, Honey, Chaat masala and Black Pepper. It is the perfect summer delight and must-have dish on iftar table. It will brighten up any meal and can be eaten at any time of the day.
---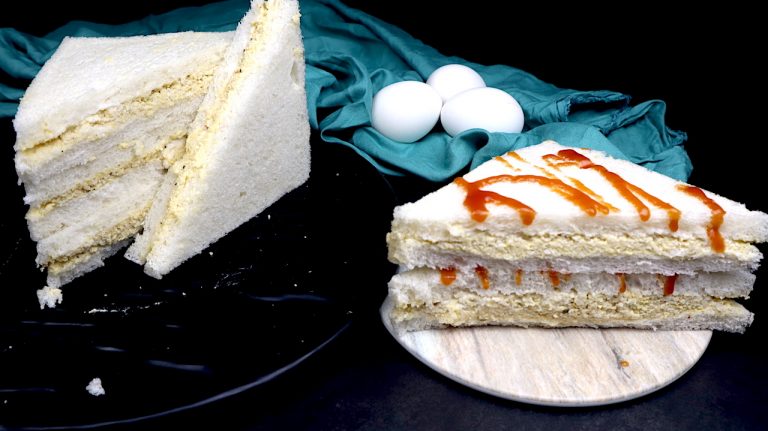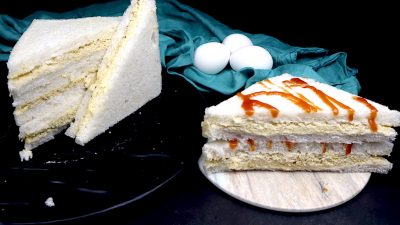 Egg Mayo Sandwich is an easy, quick, and unique sandwich recipe. It is originally from the British cuisine. 
---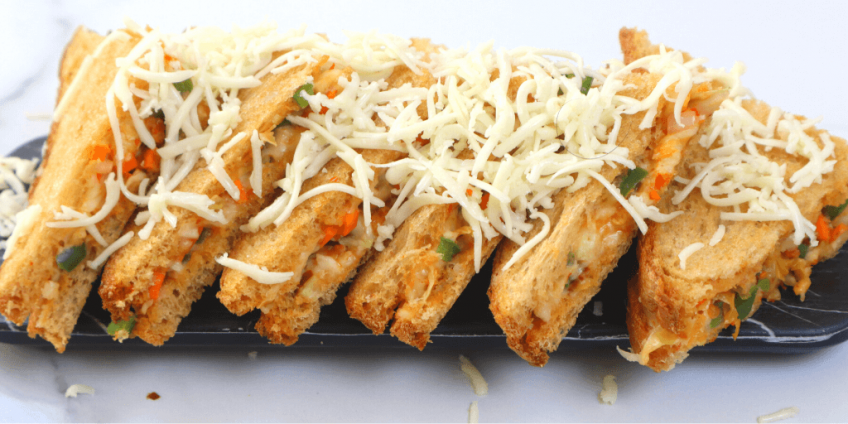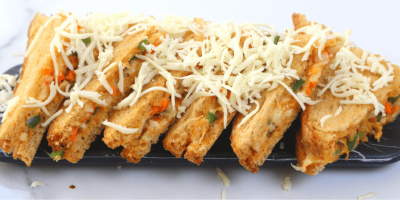 Cheese Schezwan Sandwich is an Indo-Chinese sandwich recipe, typically made for breakfast & contain fillings of chopped vegetables along with filling of cheese. 
---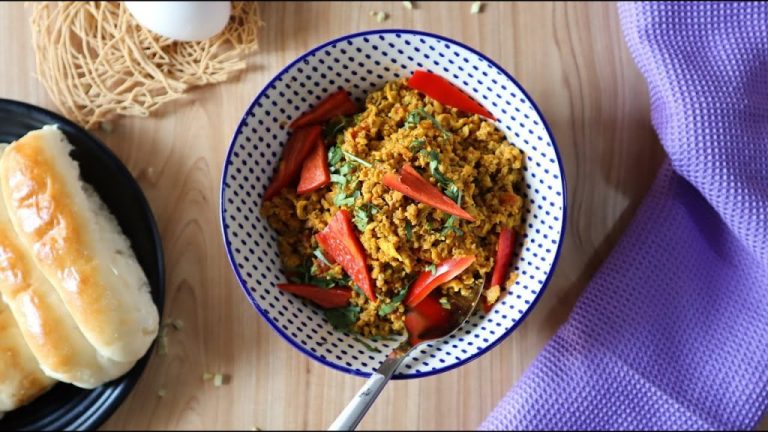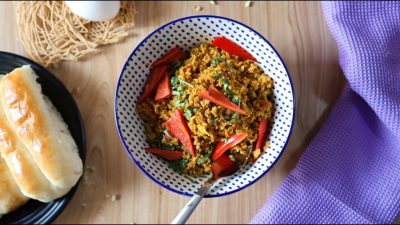 Anda Bhurji is a delectable dish which is an amazing mix of egg & veggies together. It is delicious Indian recipe prepares in less than 30 minutes.
---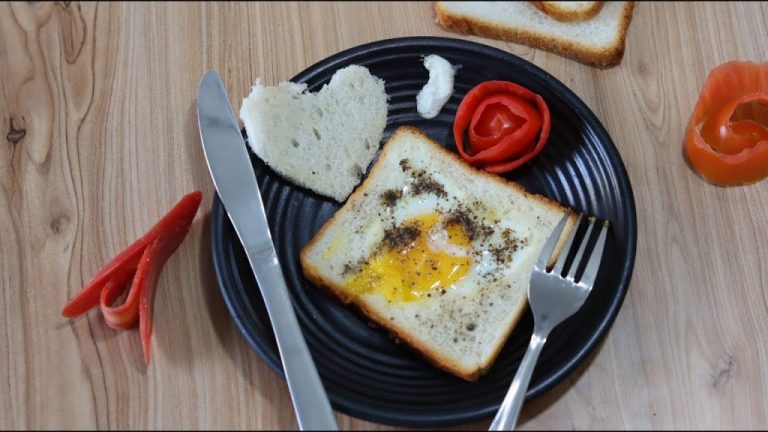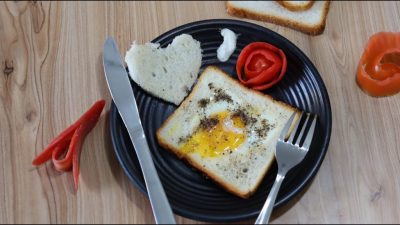 Sunday mornings and Egg in a hole confirmed. Combine It with a glass of fresh watermelon or orange juice to make it a perfect breakfast
---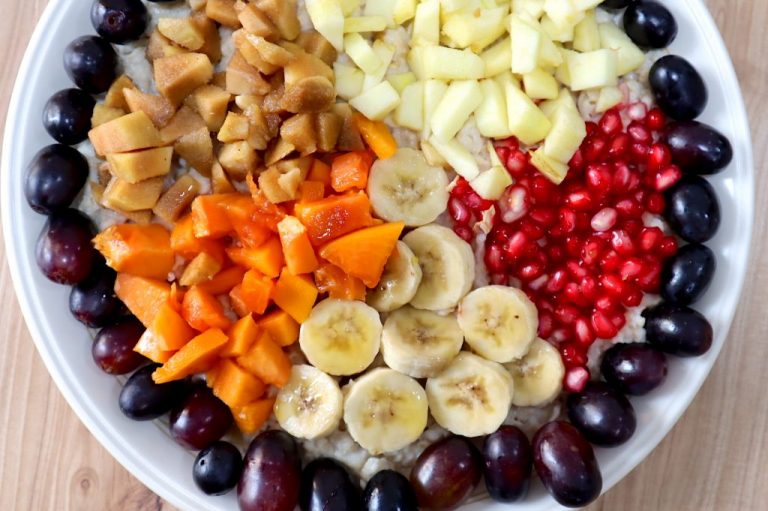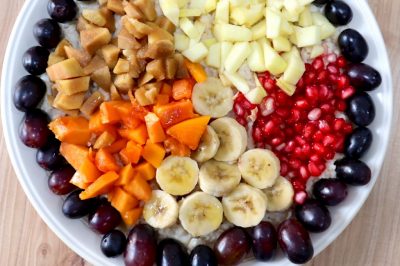 Oatmeal with fruits is a tummy feeling recipe that has some juicy fruits. One can add banana, grapes, pomegranate, chickoo, papaya, apple ...
---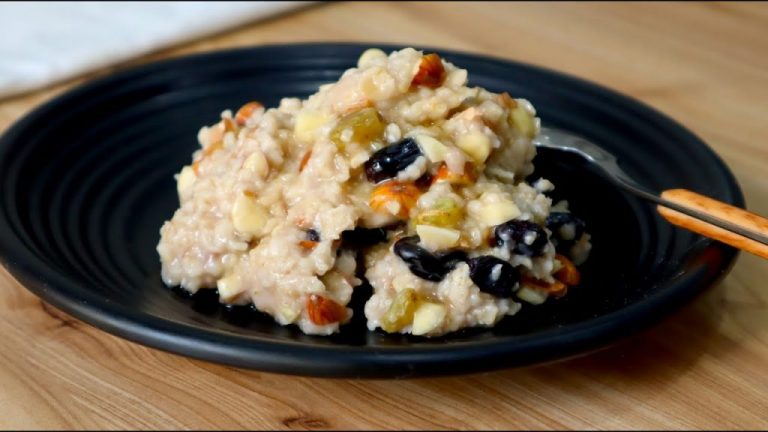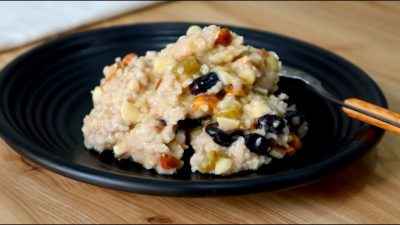 Oatmeal is healthy, quick & easy. Undoubtedly it is one of the best breakfast items to kick start your day. Watch the recipe video to make.
---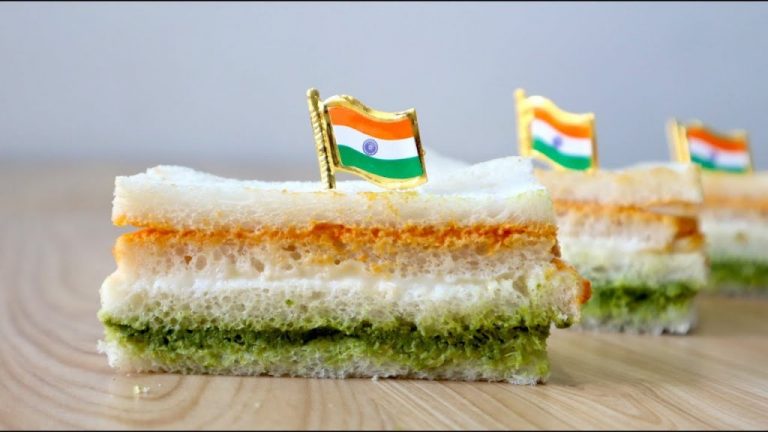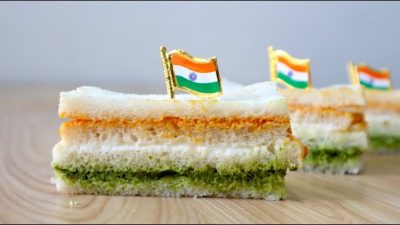 Tiranga sandwich is Indian style patriotic lunch idea with three layers of filling. The layers are made of Coriander chutney, tomato chutney & mayonnaise.
---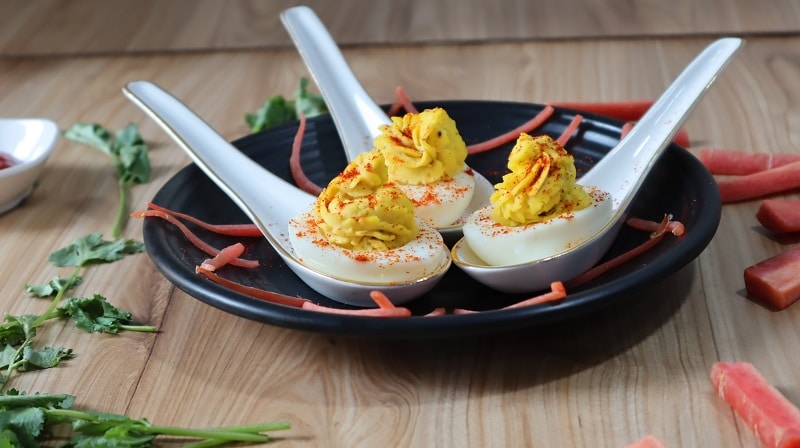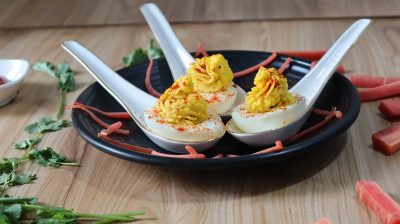 Deviled Eggs are a simple and scrumptious recipe made out of hard-boiled eggs. Hardboiled eggs cut into half and the yolk mixed with mayo or mustard mayo.
---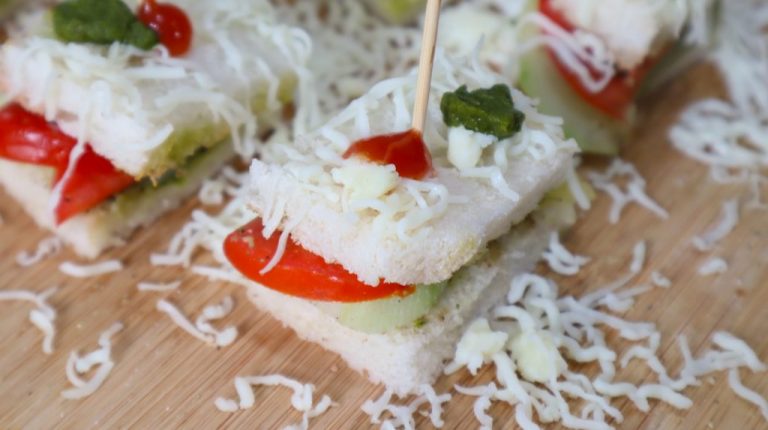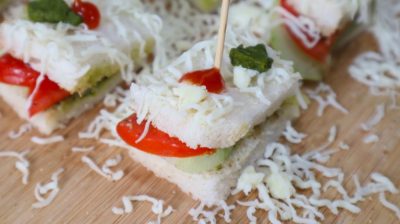 Bombay veg sandwich for the people who need something cheesy at the same time easy to make. It is a recipe for a few ingredients & more taste
---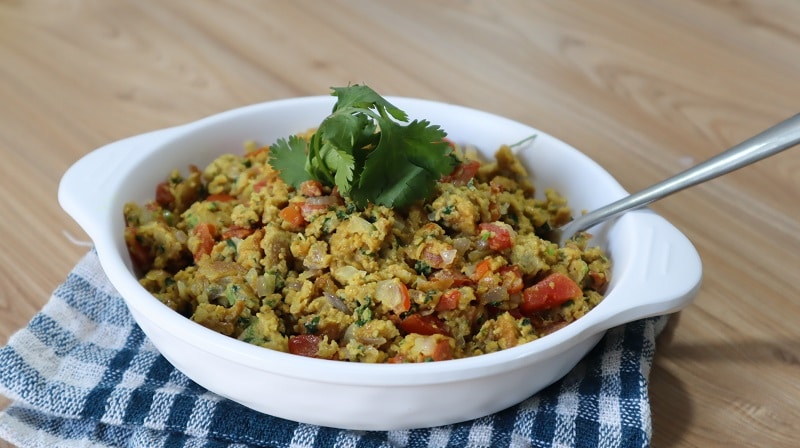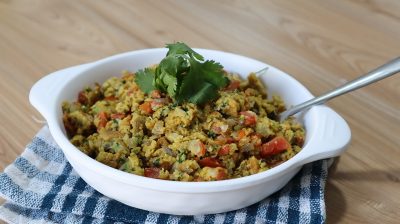 Egg Stumbler is an easy breakfast, snack recipe to try. Just a new makeover to your regular scrambled egg & a tasty treat to your taste buds.
---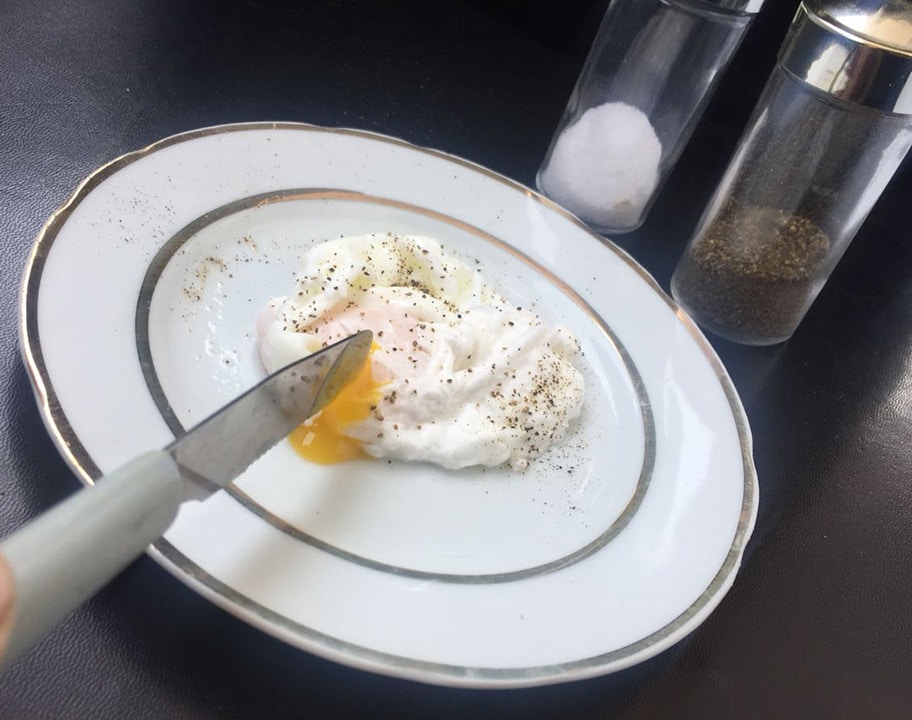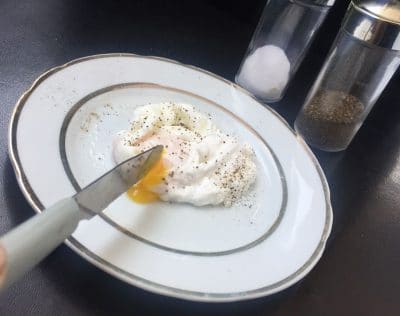 A simple and easy french technique to make perfect poached eggs. Children's favorite and york lovers.
---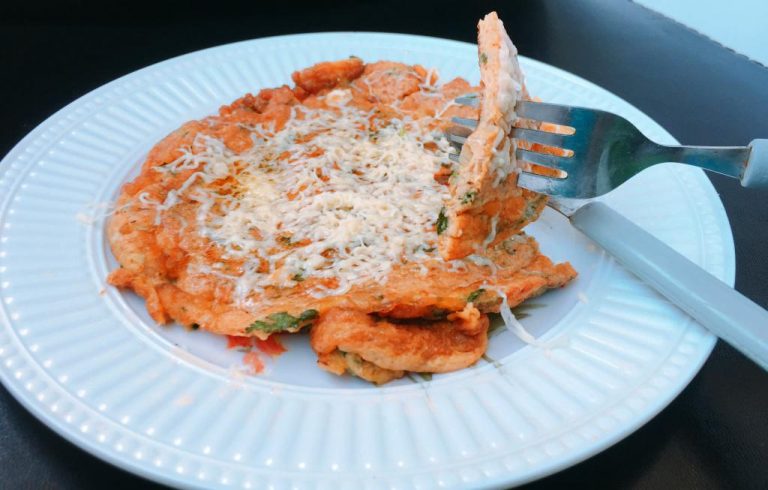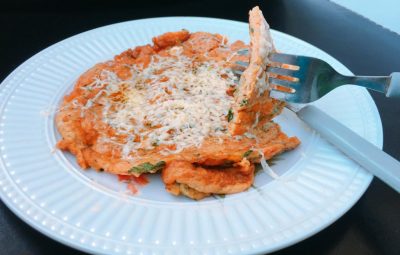 Healthy and Yummy Breakfast Recipe of Fluffy Omelet. Loved by everyone, especially Children. It takes only 10-15 minutes to prepare it.
---
5-minute breakfast recipe. Now you will really say it's a goal in your court. No excuses for skipping breakfast now because I have got you this simple one-hand cooking recipe. This is a veggie crackle recipe into your mouth. Check out this.
Always keep your health in the center & lookout for easy options. There are always things available on the table. You just need to see it closely. Form now onwards, Keep good eating habits in mind.
Have a healthy heart to all of you!