Bombay Sandwich is a healthy veg snack especially for kids, made with just simple at home ingredients like bread, cucumber, tomato, potato, and mint chutney. The best part of this recipe is that it gets ready in no time and a perfect tummy filler.
Just 3 step process; apply the mint chutney over the bread, arrange the veggies of your choice and finally toppings of your choice. That's it.
Every time we make this sandwich but aren't able to same perfect taste like the street vendor. Just a simple tip to make this sandwich taste just like your favorite stall. Sprinkle a salt, pepper and chat masala after arranging each layer.
Bombay Sandwich is a famous street food of Mumbai and is now popular across India. Loved by people of all ages. A great problem solver for those moms who complain that their children don't eat much. Give them this and they will not deny.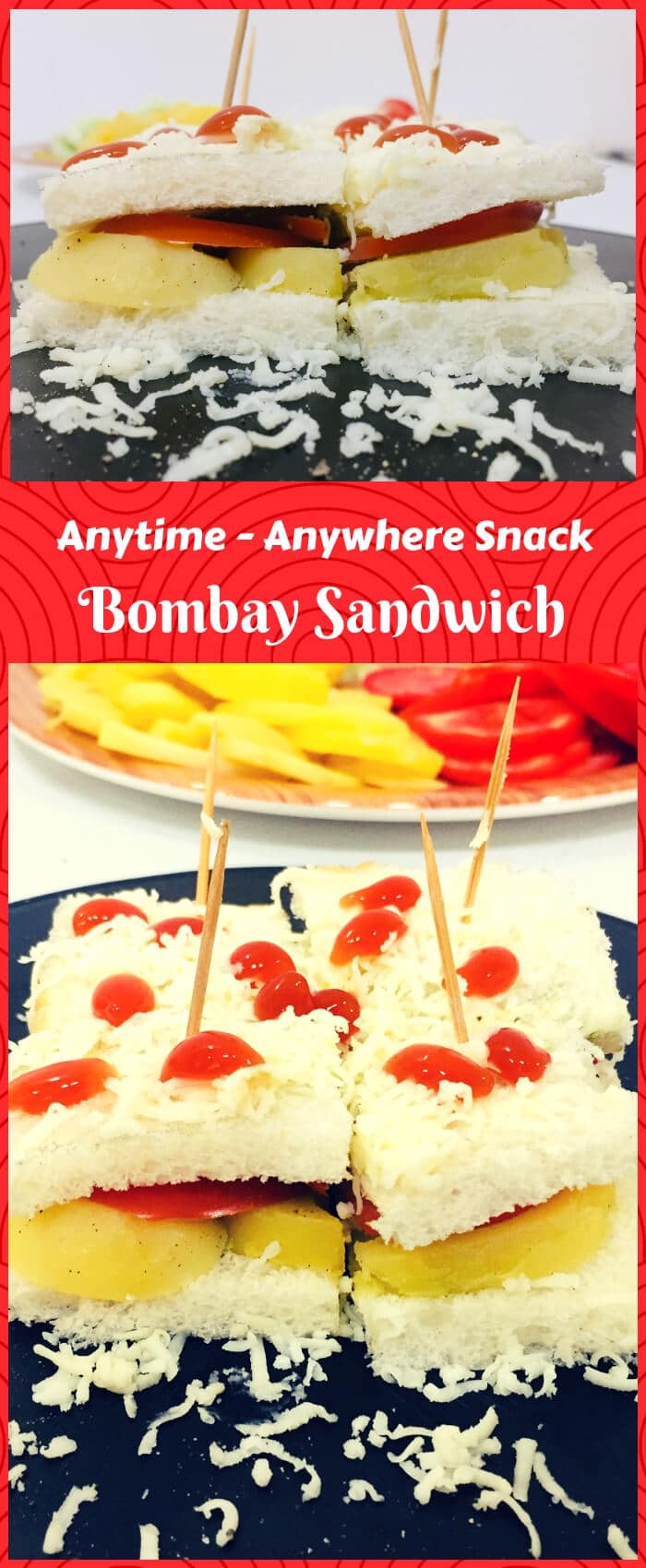 A quick bite for everyone. I call it an anytime-anywhere food. All you have to do is carry all ingredients in a picnic box and eat it while in the train, or on the top of a mountain or a garden. No Jhanjat of cooking, toasting etc. Just arrange and enjoy it.
Bombay Veg Sandwich is a part of our Sunday teatime menu which includes Club Sandwich, Potato fingers and Spring Rolls. My 3-year old daughter loves this sandwich due to the cheesy sprinkle over it.