Let's try something new this independence day with these 40 different recipe ideas. Independence is the day we feel an intense desire to bring out the patriot in us. All of us are involved in one or the other activity to represent and celebrate this day's importance.
Be it the flag hoisting, cultural programs, art & craft, watching the parade on television, or anything else. We are all showing our patriotism one way or another. Then how can we leave food out of it?
Food is one of the best ways of celebrating an occasion or expressing your emotions. Whenever there is an occasion for celebration, the first thing to come to our minds is to cook delicious and elaborate meals for it. So it is only given that we celebrate such an important event of Indian history with food.
Usually, the Independence Day Recipes are consisting of tricolours. Below is the list of various recipes you can try on this Independence day, with each representing a colour and different values associated with our Indian Flag.
Download our Free Recipe Cookbook
---
10 Saffron Color Independence Day Recipe Ideas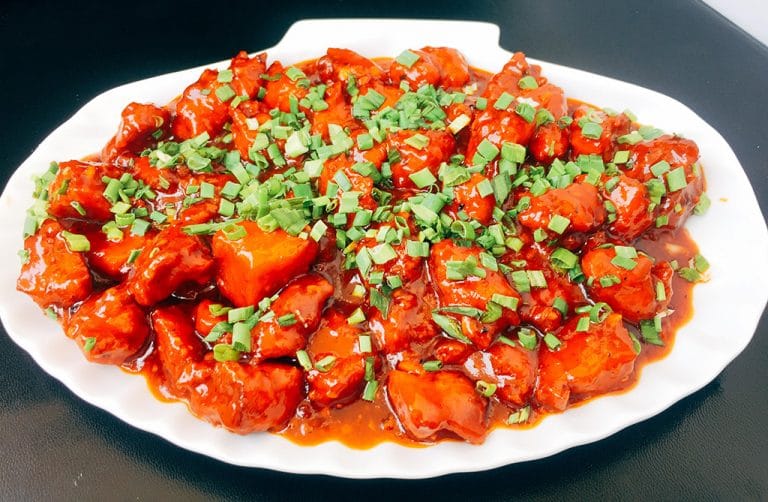 Chicken Rose Garden is a mouth-watering Indian Cuisine made especially for Chinese Style Food Lovers. Can be eaten with and without Chapati.
---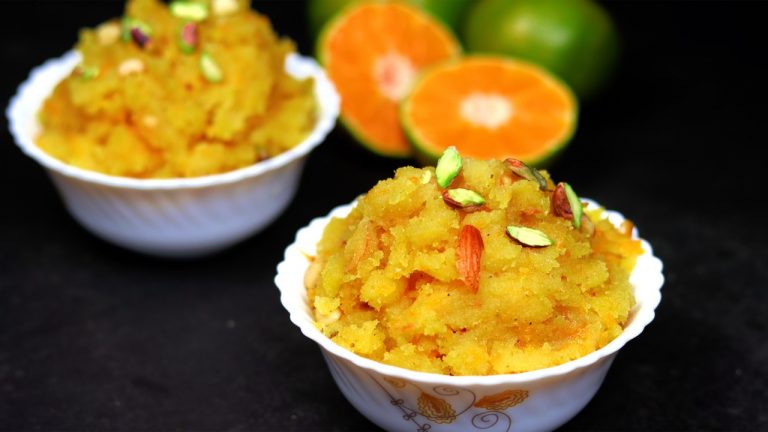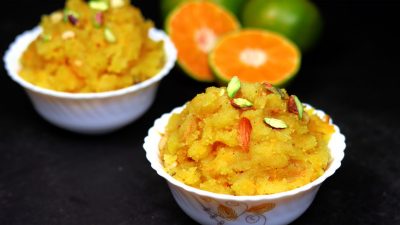 Orange Halwa is a delicious sweet recipe made of semolina and orange pulp. It is said to be from Nagpur as it is famous for oranges.
---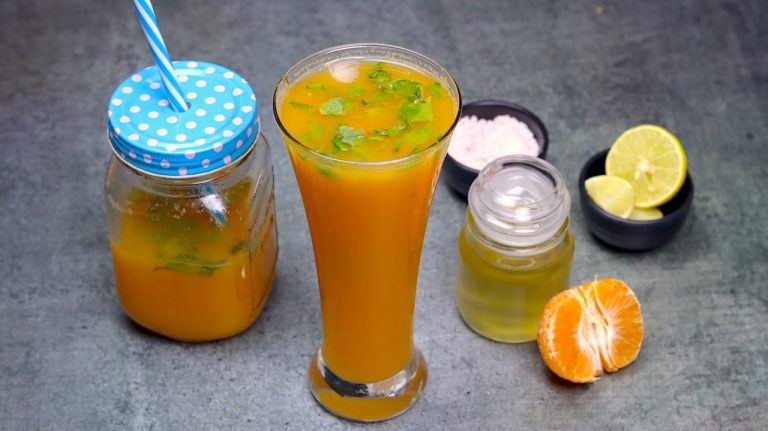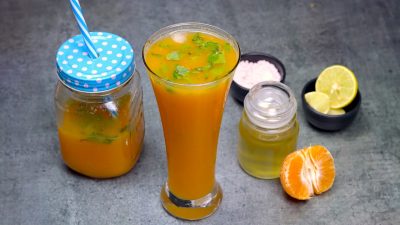 Virgin Orange Mojito is an orange-based version of the classic virgin mojito. It is a sweet & tangy non-alcoholic mocktail drink for parties.
---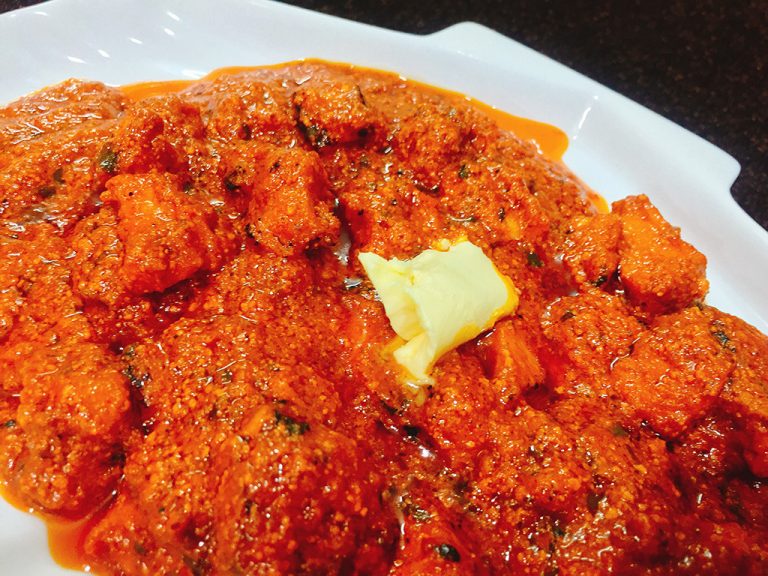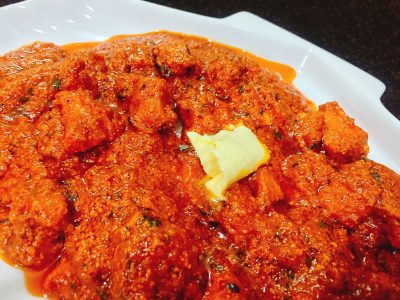 Aromatic Butter Chicken is a heavenly chicken recipe; creamy and flavor-packed cuisine from the Indian subcontinent. Butter Chicken is made with chicken, yogurt, and aromatic Indian spices to form curry sauce. Loved by people of all ages, especially youngsters. You don't need hours to cook this delicious recipe.
---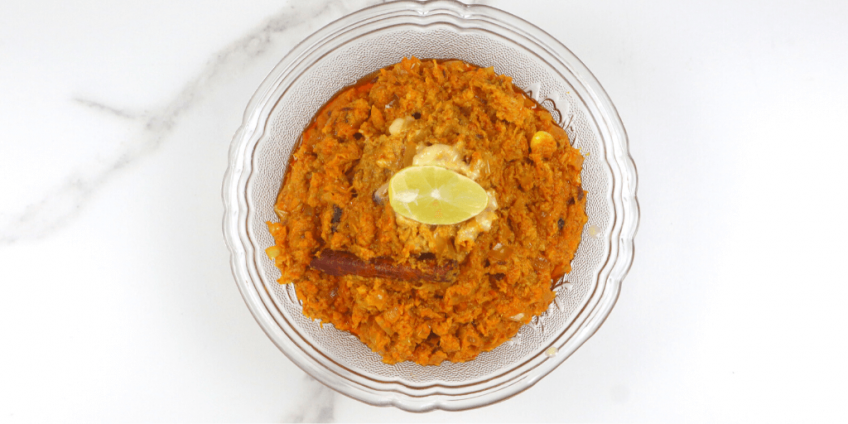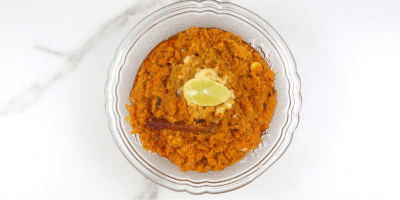 Veg Soya Keema is a popular and a great substitute for the vegetarians in place of meat keema, with soya being it's main ingredient.
---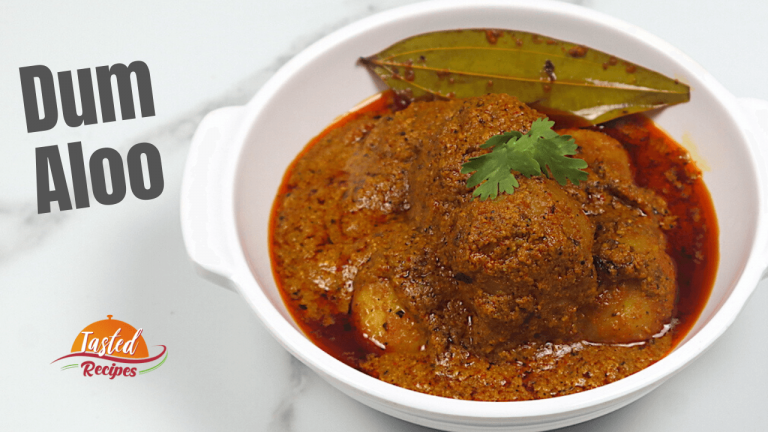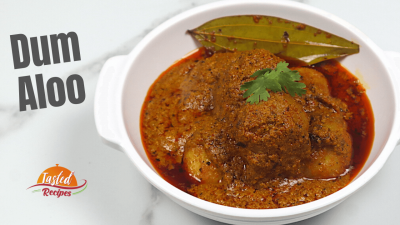 Dum Aloo or Aloo Dum is a potato-based Indian cuisine originally from Kashmir. It has a bit tangy, sour and spicy flavors and is easy to make.
---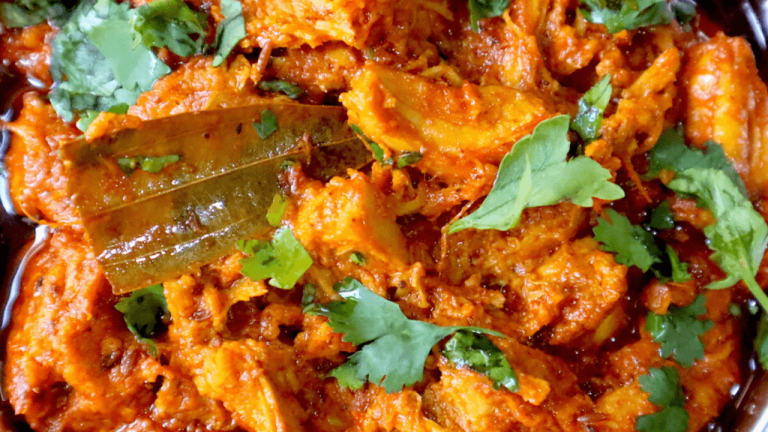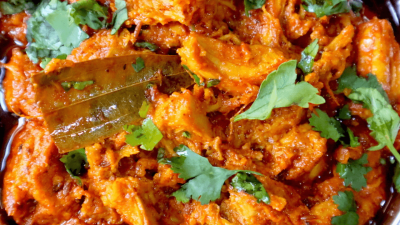 Murgh Makhani is an Indian chicken curry made with butter, cream, & aromaticspices. Serve it with naan, tandoori roti, steamed rice, etc.
---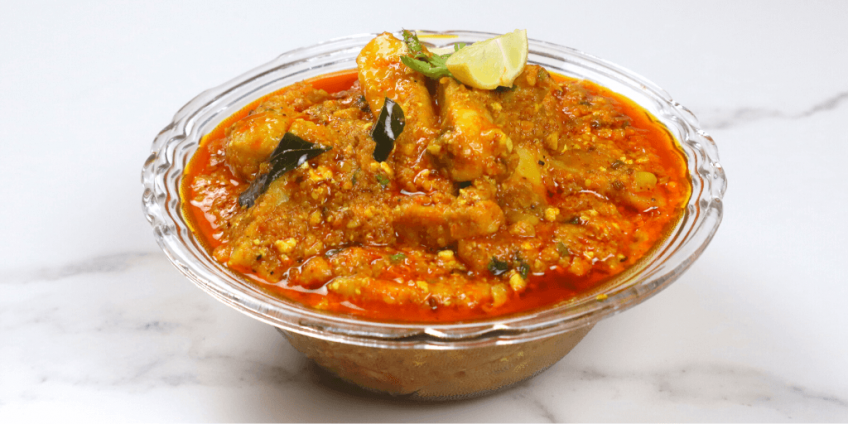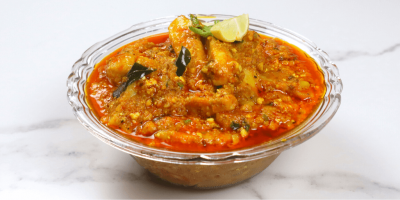 Arbi masala curry is a delicious and mouth-watering curry we prepare from taro root. The name arbi is actually the Hindi for taro or colocasia.
---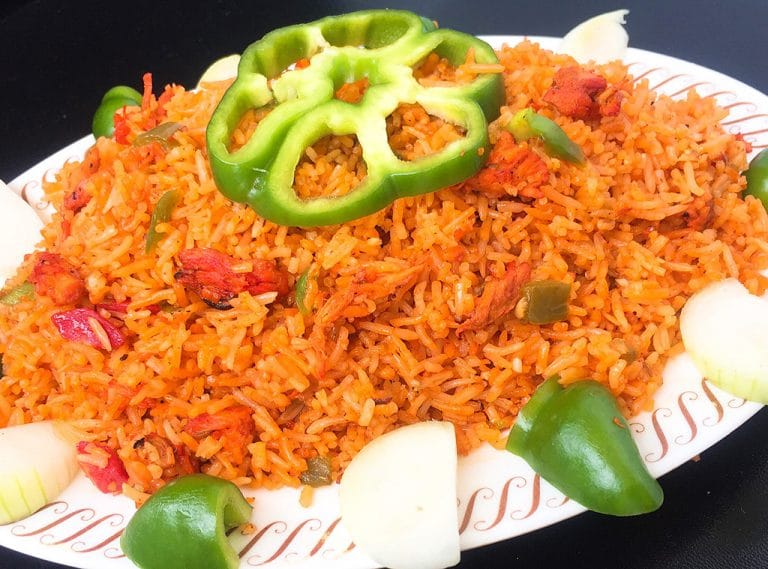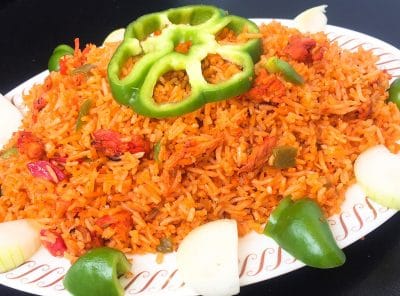 Sigdi Smoked Rice is a aromatic & delightful rice dish made with boneless chicken, veggies, basmati rice, tandoori masala & other at home ingredients.
---
10 White Color Independence Day Recipe Ideas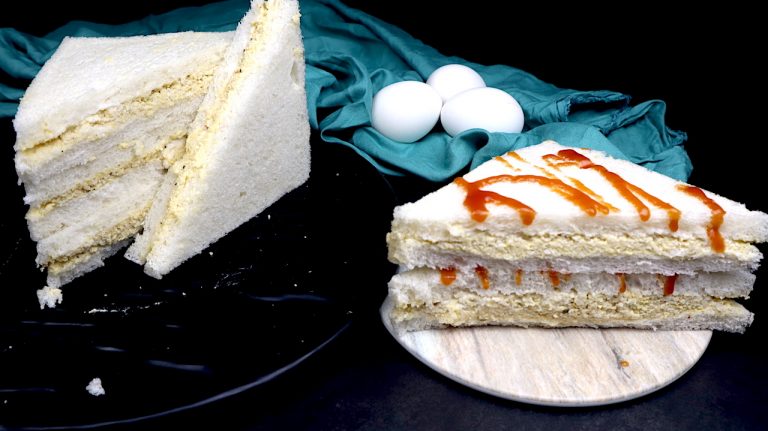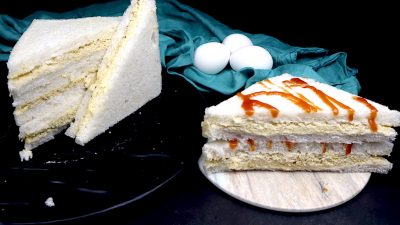 Egg Mayo Sandwich is an easy, quick, and unique sandwich recipe. It is originally from the British cuisine. 
---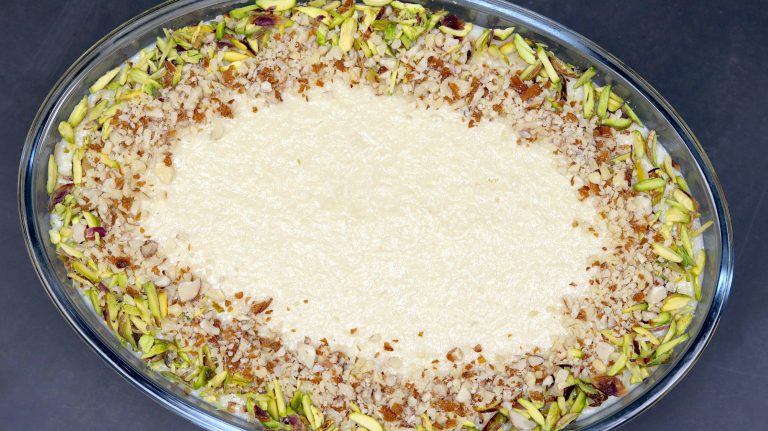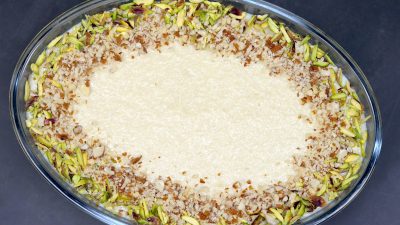 Layali Lubnan is a famous Lebanese dessert recipe. It resembles a rice pudding and is one of the best recipes for the month of Ramadan
---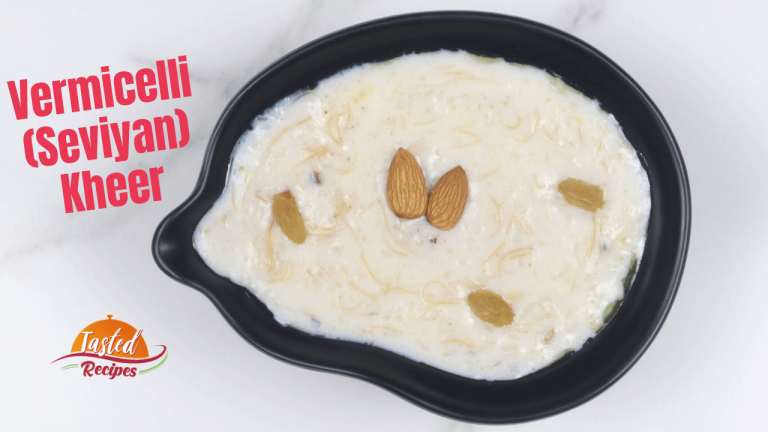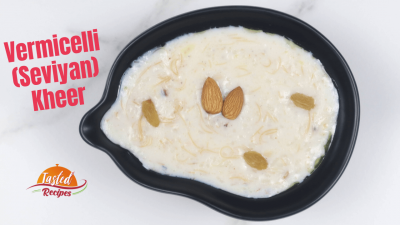 Vermicelli Kheer is a rich sweet and delightful Indian recipe. A popular recipe Indians make with whole wheat vermicelli roasted in ghee.  
---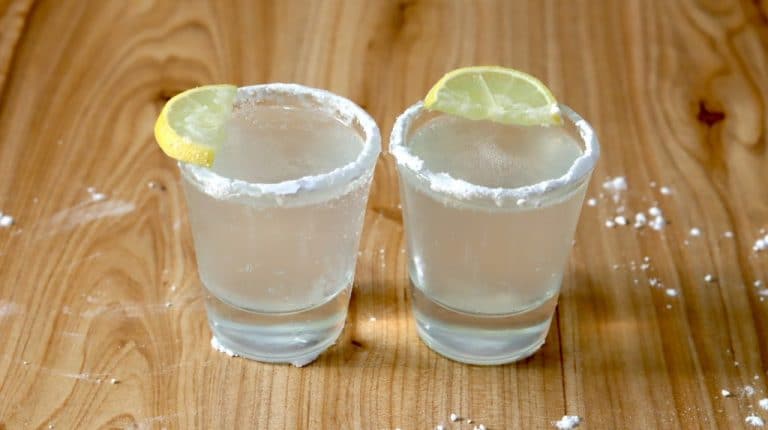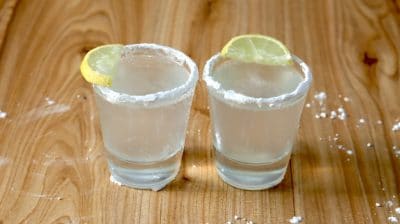 Lemon drop shots have a lemony, sweet & sour taste, fun to drink. It is a combination of the sweetness of sugar with the tartness of lemon.
---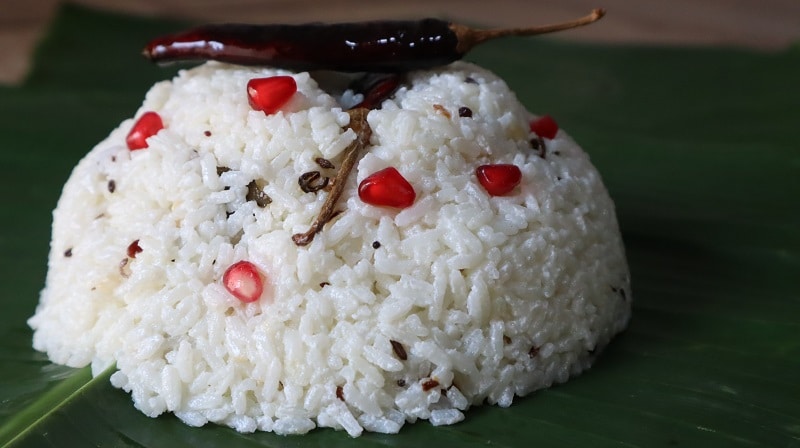 South Indian Curd Rice / Thayir Saadam, is a staple food of South Indians. A simple yet very healthy rice recipe that helps you sort digestion disorders.
---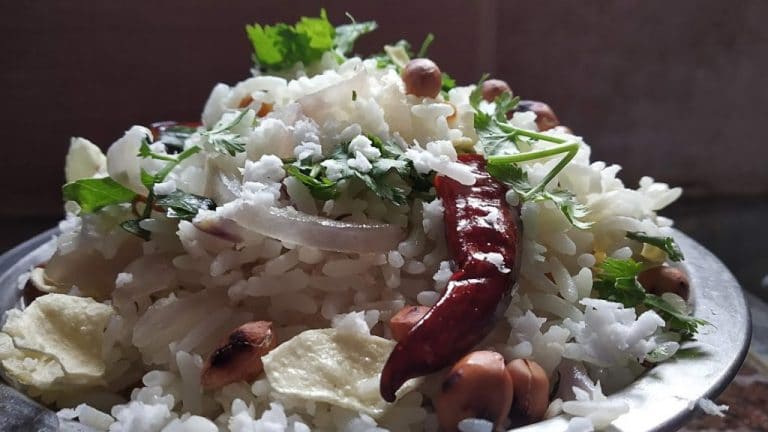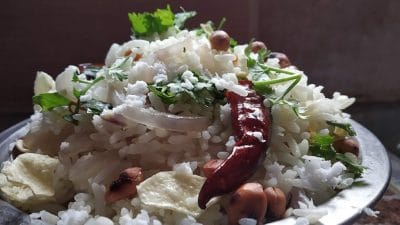 Coconut Rice Recipe is a simple and mild homemade recipe. We can prepare this with either grated coconut or coconut milk. Here I have used grated coconut.
---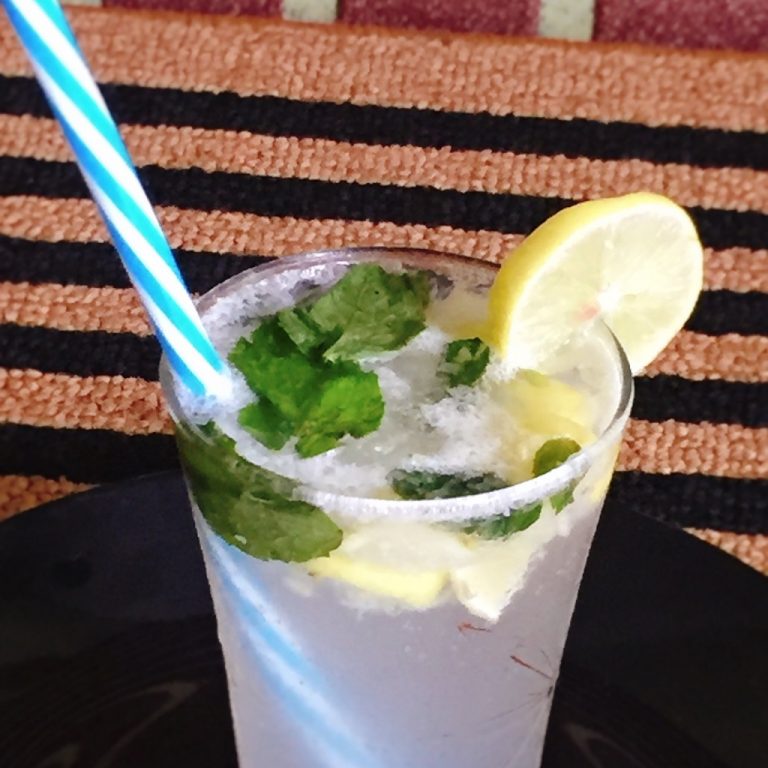 Virgin Mojito a refreshing and mood swinger drink with lemon, mint leaves, sugar, and carbonated drinks like sparkle water, soda, or Sprite.
---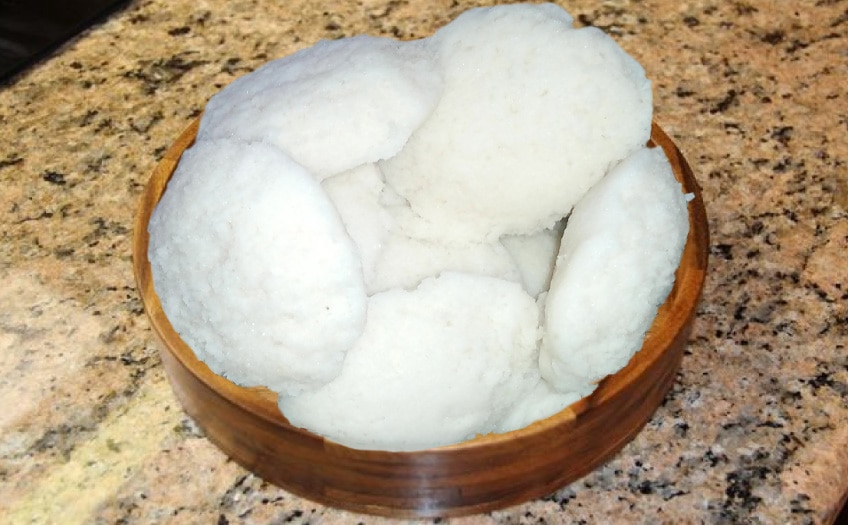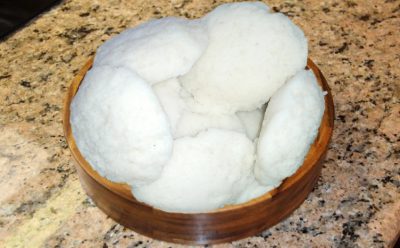 Here you can seize one of the ultimate favored evergreen South Indian Fluffy Idly. Before going to master let me tell you some uncanny facts about idly.
---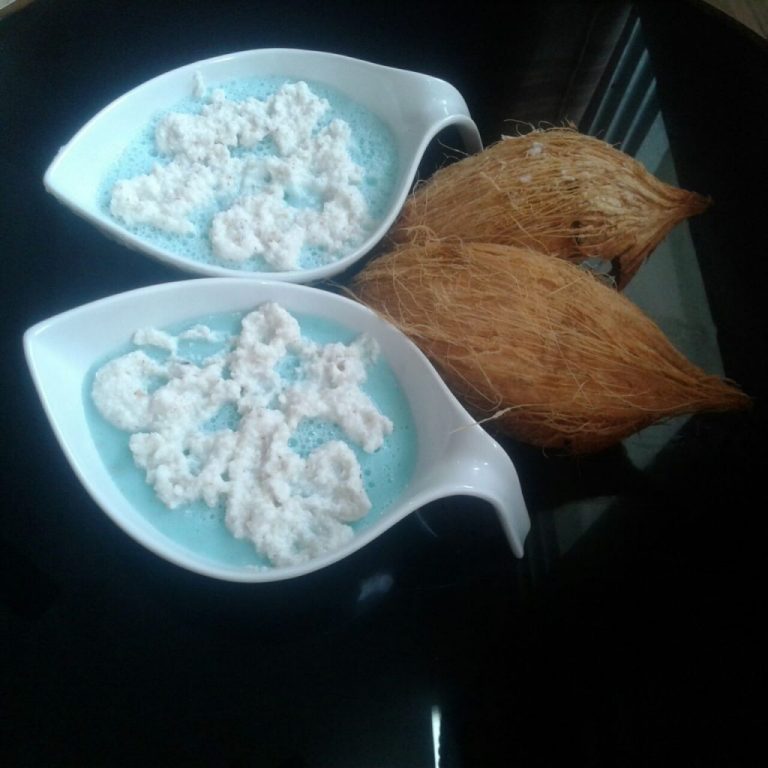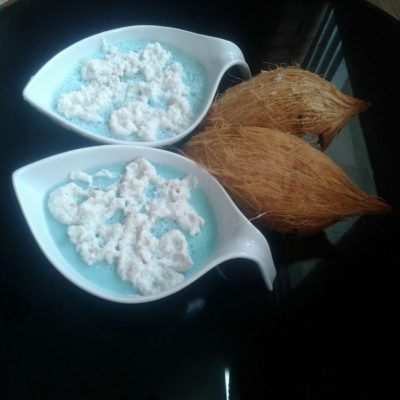 Dry Coconut Falooda is a delicious fruity pudding, flavored with dry coconut and coconut milk which makes it a perfect treat for any kind of gatherings. 
---
5 Green Color Independence Day Recipe Ideas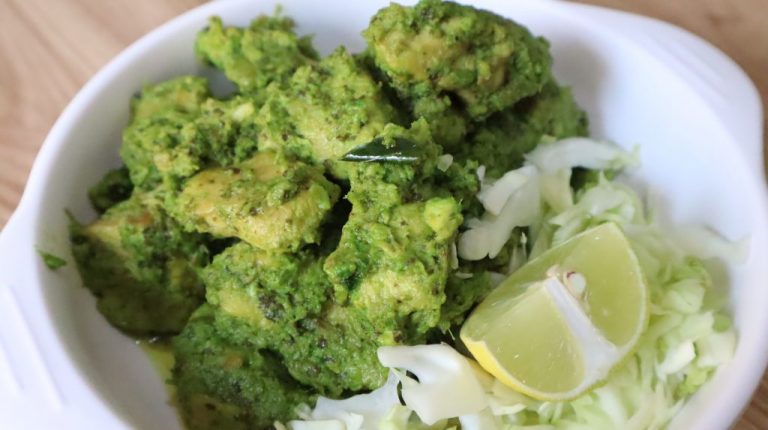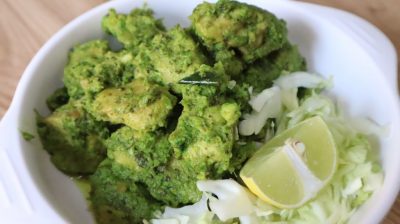 Hara bhara chicken tikka is a mouth-watering appetizer to serve. It is an exotic dish with spices & tanginess of coriander, mint & lemon.
---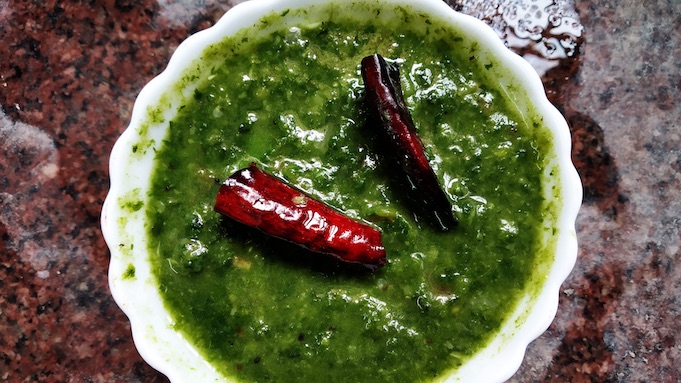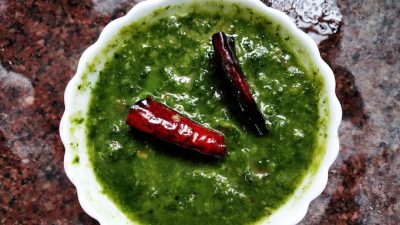 Pasalai Keerai Masiyal recipe is nutrient-rich colorful and yummy South Indian style recipe. It is prepared with the combination of toor dal and spinach.  
---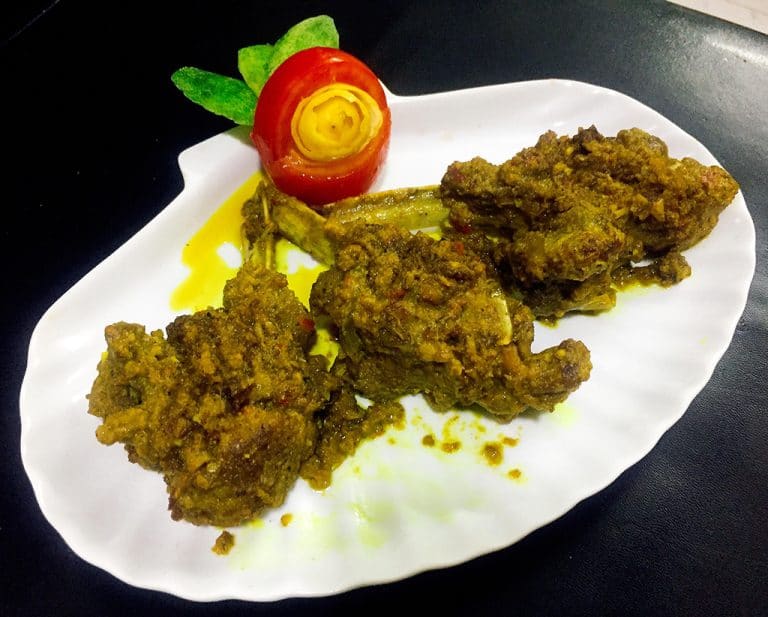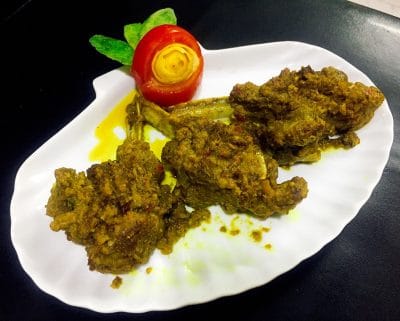 Spicy Green Mutton Chops, a well-seasoned side dish (starter) made with yogurt and freshly ground spices, making it a yummy and irresistible. It is one of the best choices for mutton lovers. Spicy Green Mutton Chops has semi-gravy and it can be eaten raw as well as with chapati and rice.
---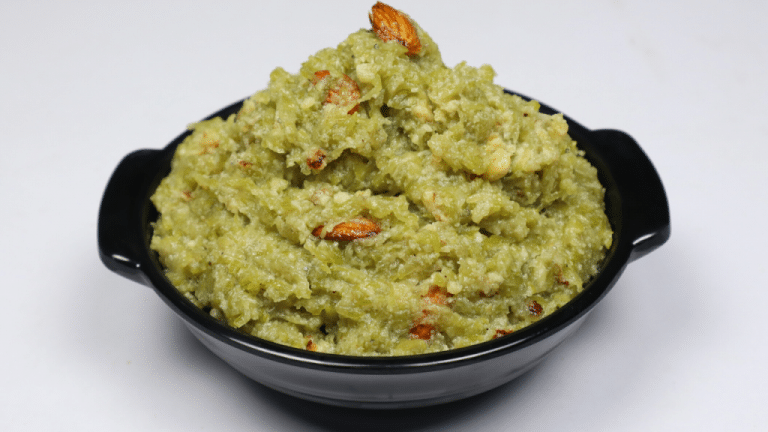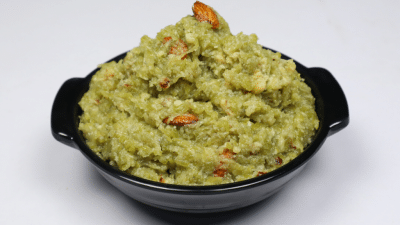 Delicious Dudhi Ka Halwa is a traditional and nutritious sweet dish that everybody likes. One of my favorite dessert. All the people in my family love it.
---
Finally, Tricolor Recipe Ideas to Try this Independence Day
Or if you want to go with the tricolor theme, then the following recipes are for you.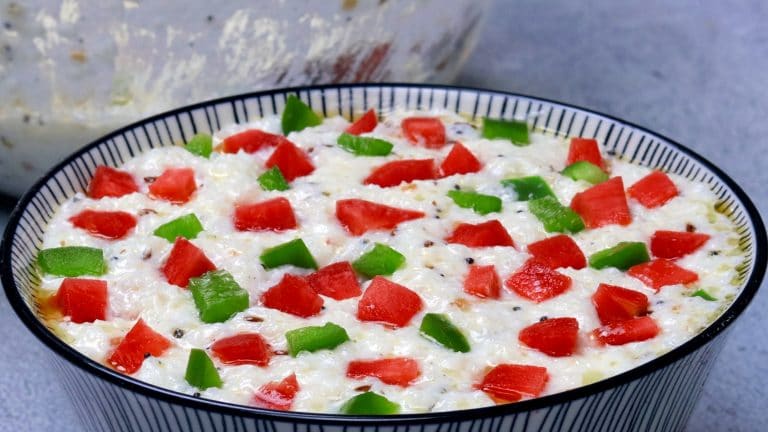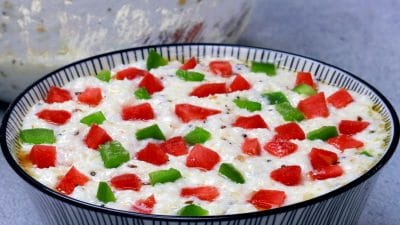 Curd Rice is a delicious traditional easy-to-make recipe of South India. It is called thayir sadam, daddojanam, or bagala bath.
---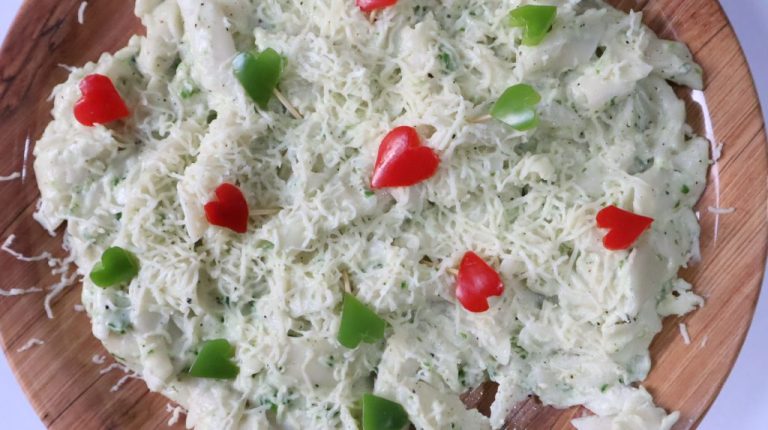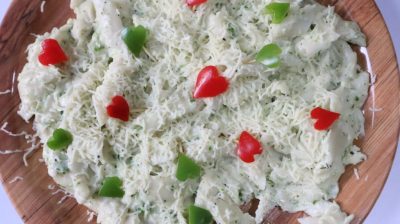 Spinach Alfredo Macaroni is a delicious and hearty dinner idea to make your loved one flooded with extra cheesy flavor.
---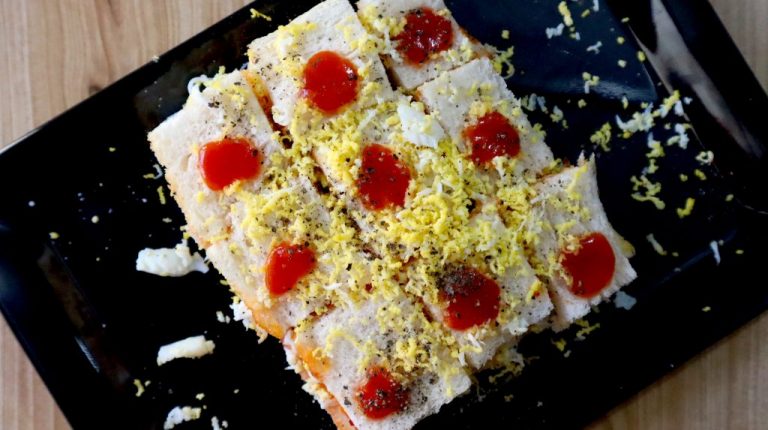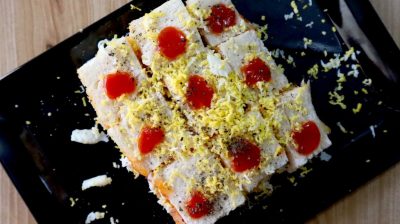 Grated Boiled Egg Sandwich is a quick, easy, super yummy and super healthy breakfast recipe. A protein-rich recipe for your kid's lunch box.
---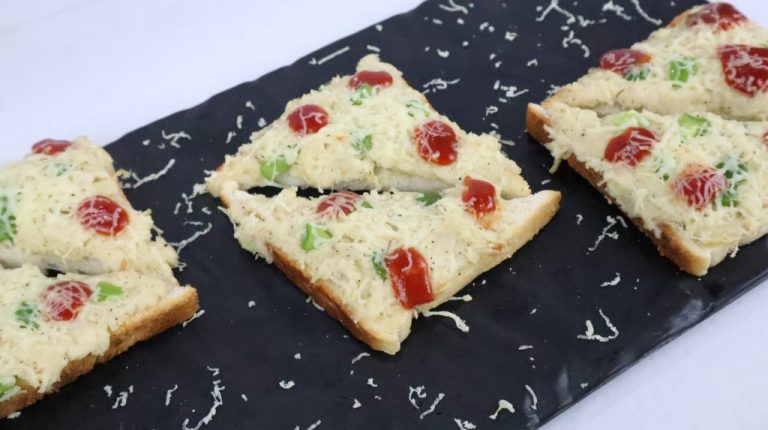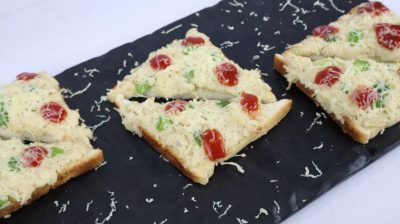 Chicken alfredo open toast is yummilcious & tummy filling toast which is made with chicken and alfredo sauce layering on bread. It is super easy.
---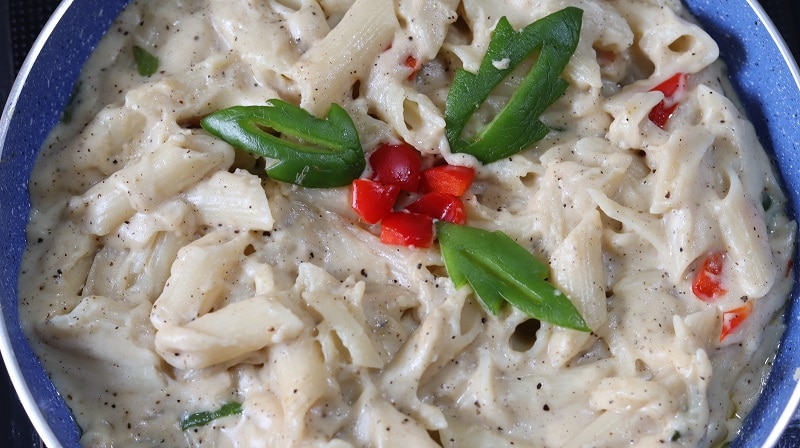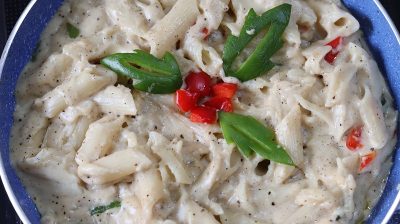 Alfredo pasta is one of the easy and quick-to-make recipes. The creamy and cheesy texture makes it even more mouthwatering when served hot.
---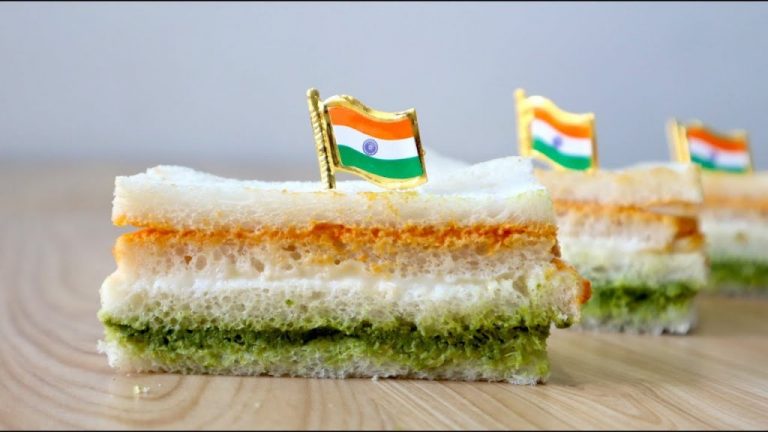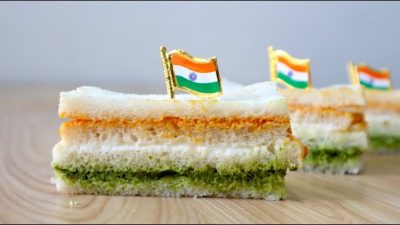 Tiranga sandwich is Indian style patriotic lunch idea with three layers of filling. The layers are made of Coriander chutney, tomato chutney & mayonnaise.
---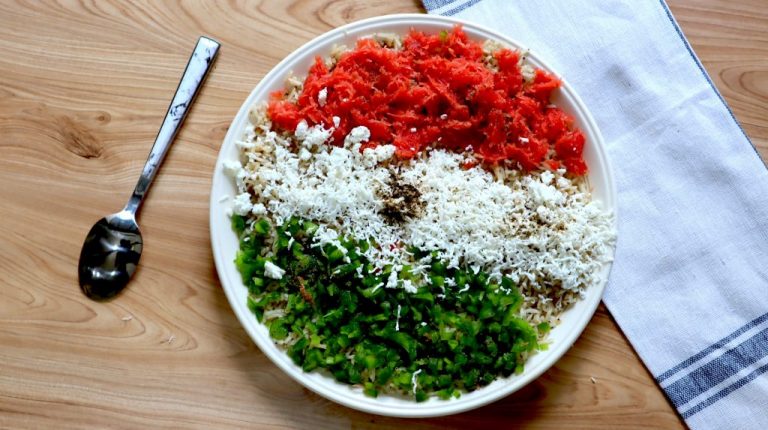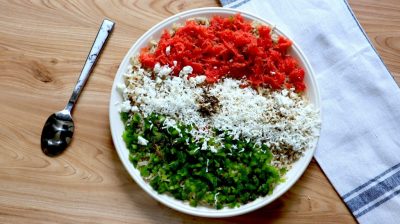 Tiranga rice is a grand presentation of our country's flag. It's made with Indian style flavours like carrots, bell peppers & crushed paneer.
---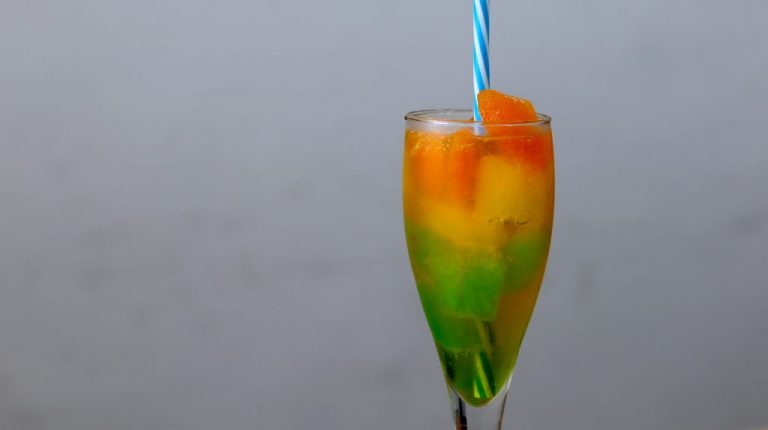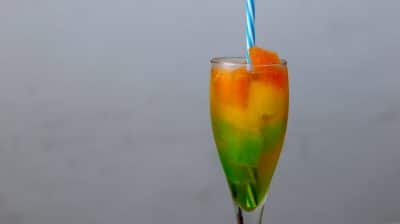 Tiranga drink is prepared for republic day. The drink has fascinating looking three layers of our Indian flag colour - Green, White & Orange.
---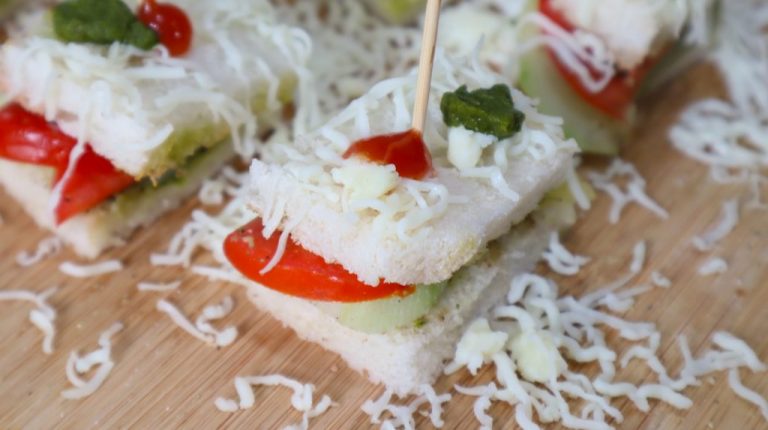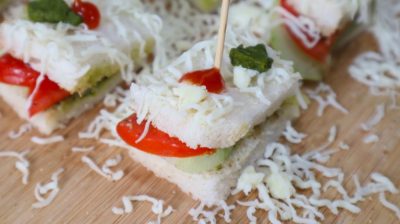 Bombay veg sandwich for the people who need something cheesy at the same time easy to make. It is a recipe for a few ingredients & more taste
---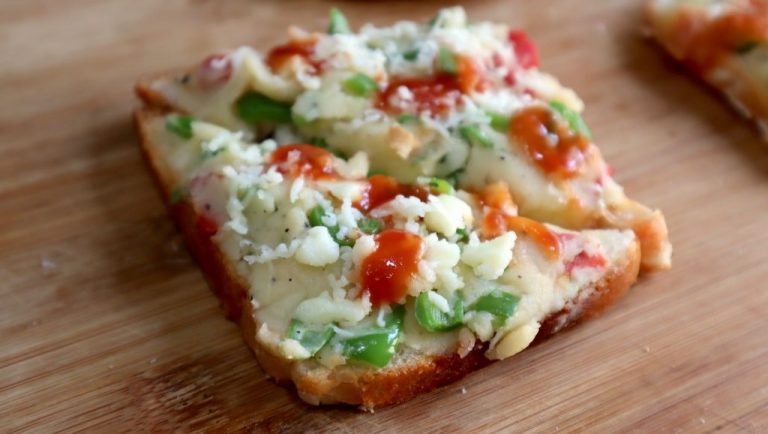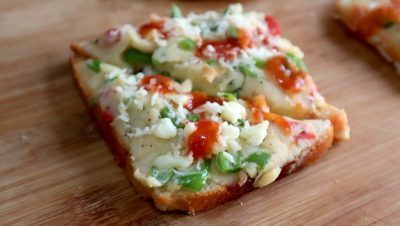 If you don't have time to prepare the pizza dough and want to make some delicious food in no time Veg Bread Pizza is a great choice for you.
---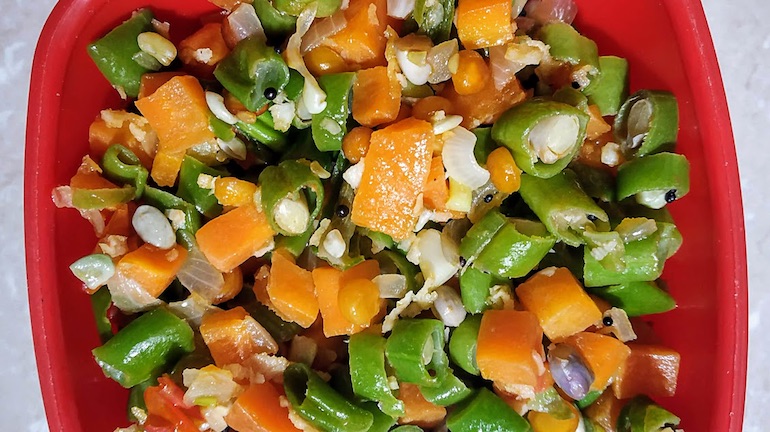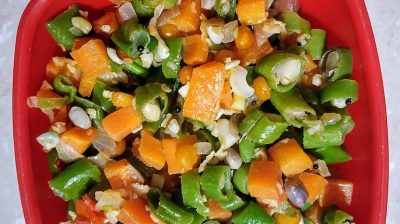 Carrot-Beans Poriyal Recipe is a chunky recipe which is popular South Indian style yummy and delicious dish. The combo will rock in Indian Cuisine.
---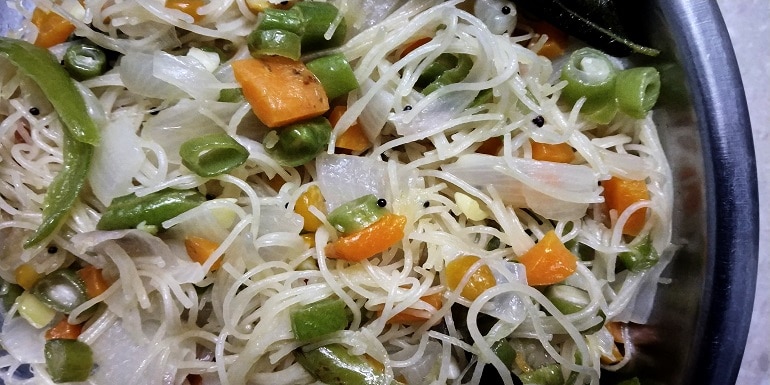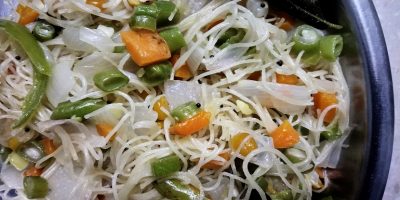 Vermicelli Upma recipe is a simple and easy south Indian style breakfast recipe. We can prepare this with or without vegetables. Step by step presentation.
---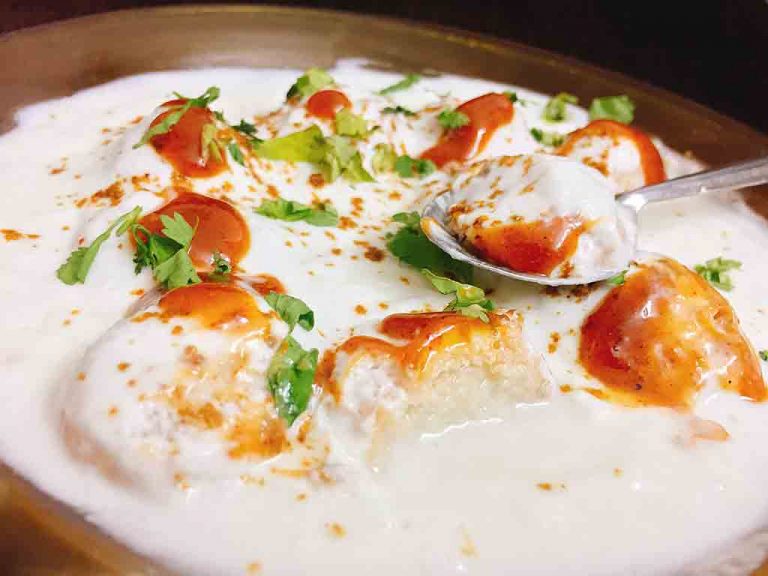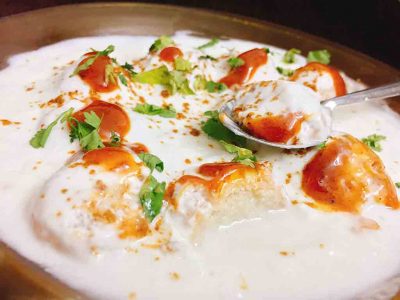 Dahi vada is a lip-smacking Indian delicacy, prepared by soaking lentil dumplings in thick sweetened yogurt. These fried dumplings are priorly soaked in water and then added to sweetened yogurt. Then topped with variety of chutney and spices. Dahi vada is a classic and seldom needs any introduction.
---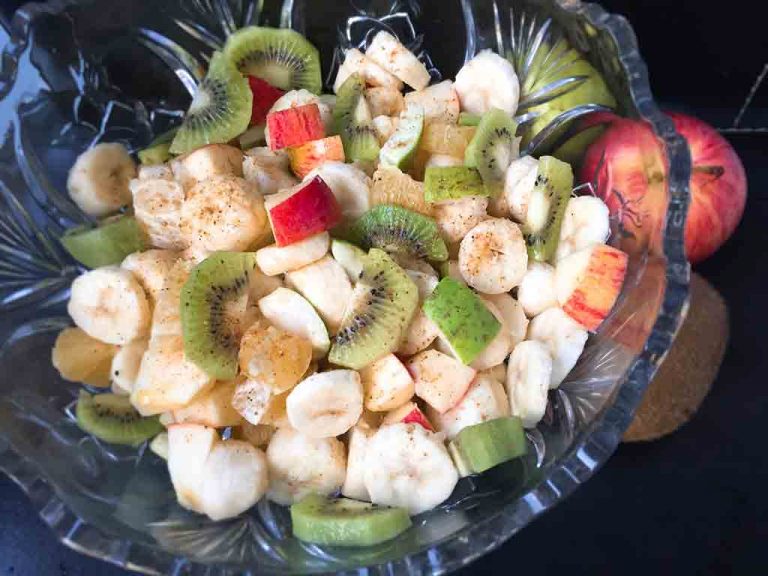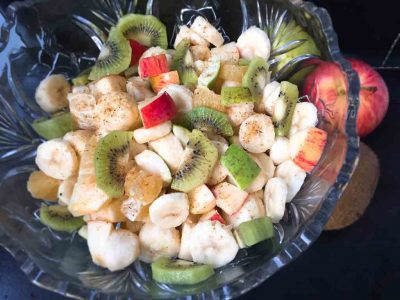 Fruit chaat is a delicious and refreshing salad and iftar fruit dish, made by combining juicy fruits with Salt, Honey, Chaat masala and Black Pepper. It is the perfect summer delight and must-have dish on iftar table. It will brighten up any meal and can be eaten at any time of the day.
---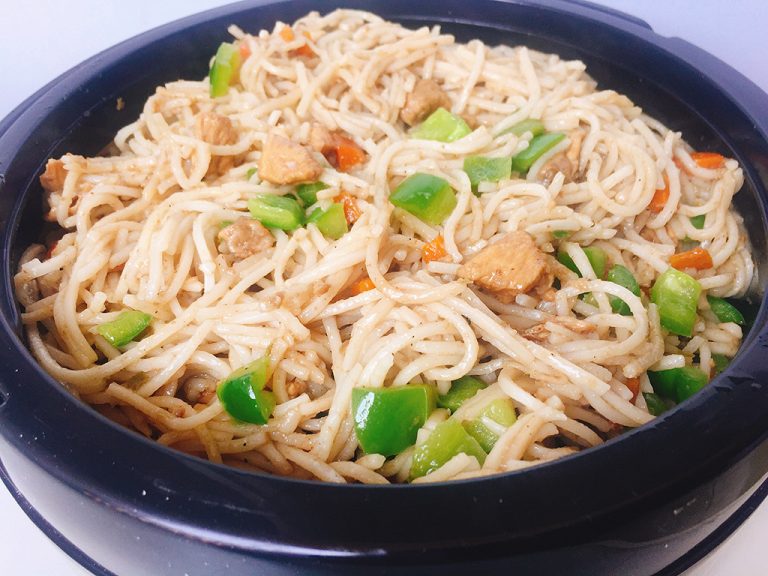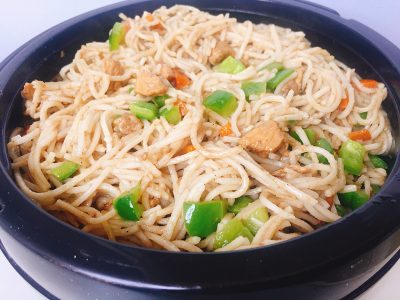 Tasty Hakka Noodles is an Indo-Chinese cuisine and a popular dish at Chinese restaurants and stalls across India. Hakka Noodles is a mixture of boiled noodles, Chinese sauces, chicken boneless and veggies. This Hakka noodle recipe turns any grownup adult into a kid.
---