Eggs have been an obsession since the beginning, tracking back to old ages. Below given are 21 Egg recipes that every egg lover will cherish this World Egg day.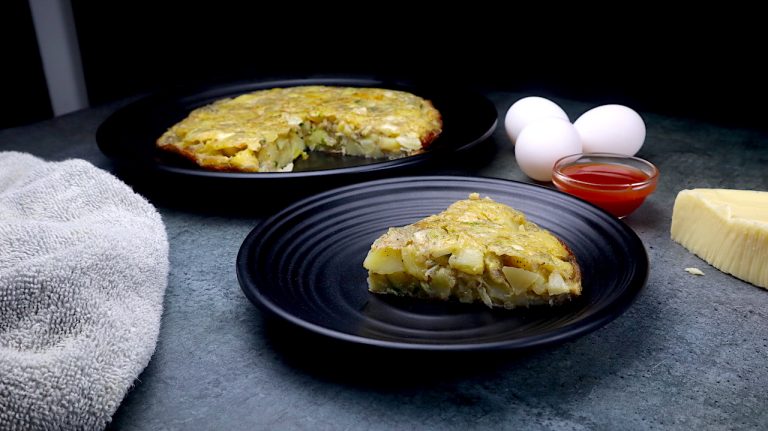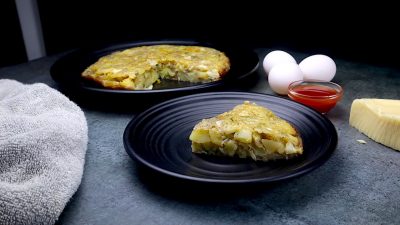 Spanish Omelet is a traditional dish of Spanish cuisine. This recipe has eggs and potatoes as its main ingredients. It also includes onion.
---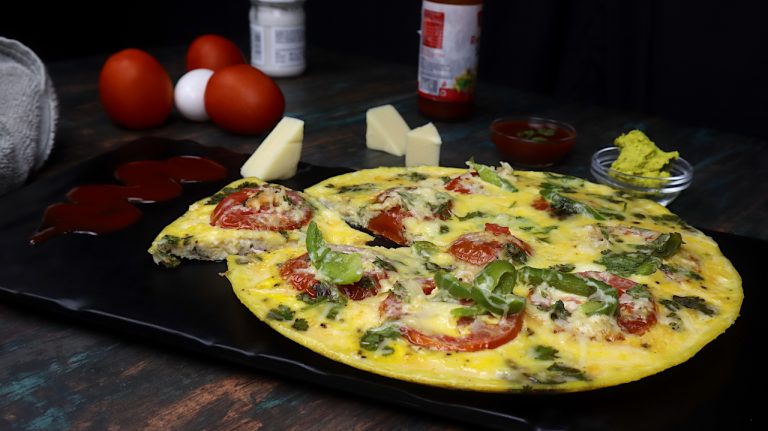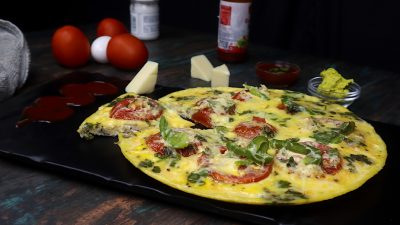 Tomato Cheese Omelette is another unique and deliciously cheesy egg recipe. A healthy, easy-to-make, and less fussy recipe to serve.
---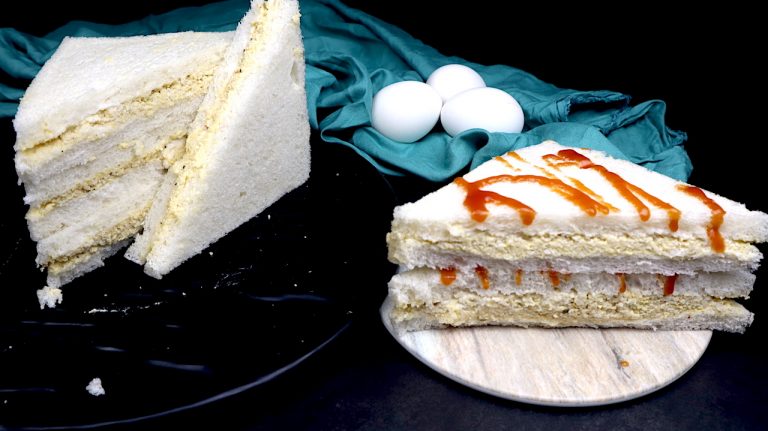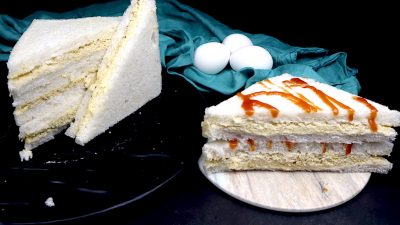 Egg Mayo Sandwich is an easy, quick, and unique sandwich recipe. It is originally from the British cuisine. 
---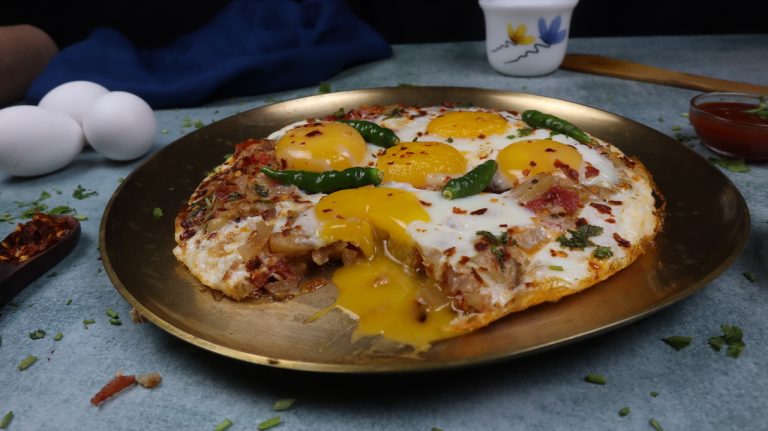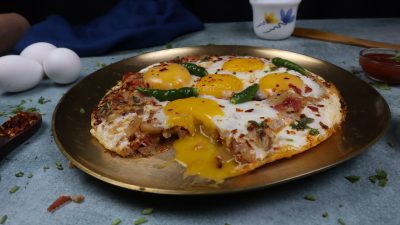 Afghani Omelette is an easy & tasty pan-fry breakfast recipe. This recipe is just as tasty & fancy looking as of being served in a restaurant.  
---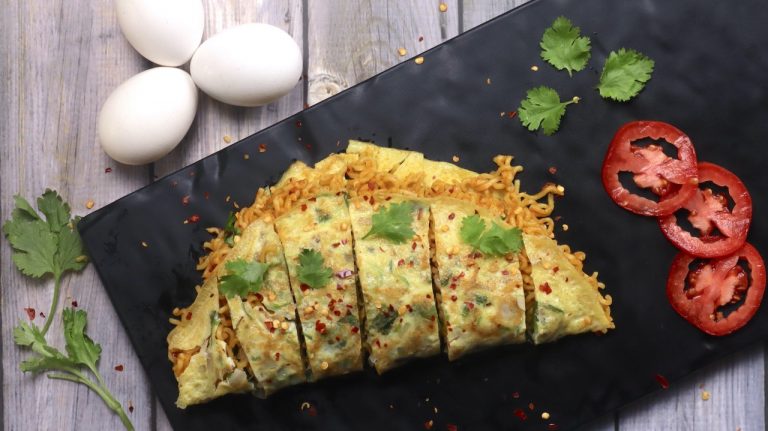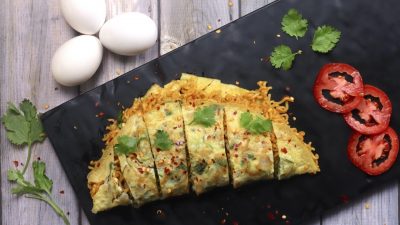 Maggi omelette is a very unique and delicious combination dish. It is an innovative creation consisting of two easiest recipes to make.
---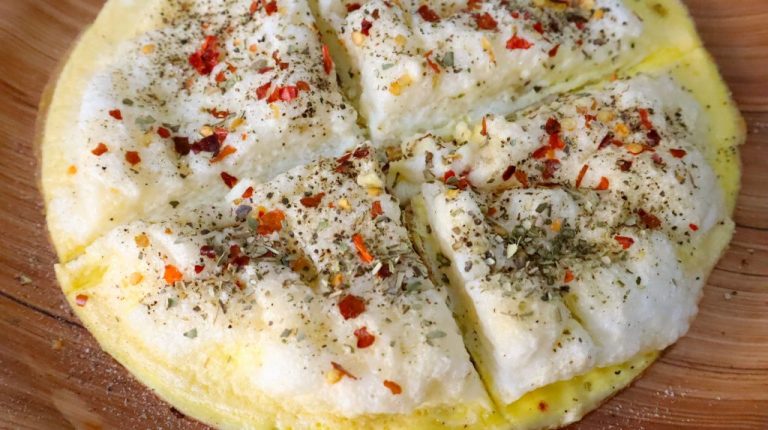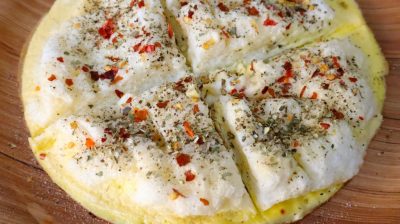 Super Fluffy Omelet Pizza is a fusion recipe with a mixture of French and Indian cuisines. When it comes to eggs, it is always tasty.
---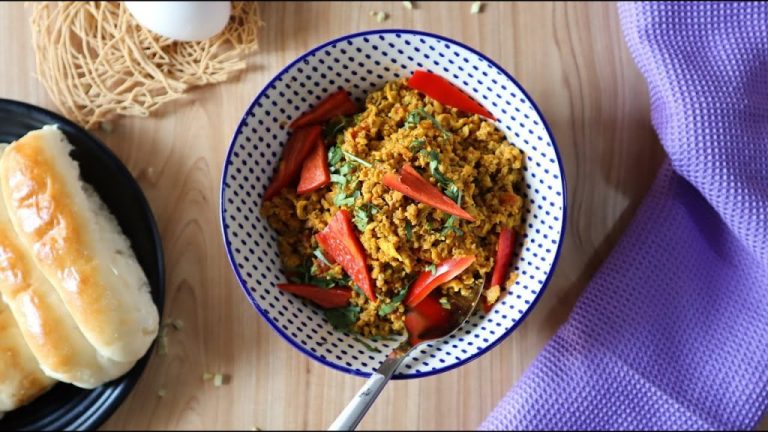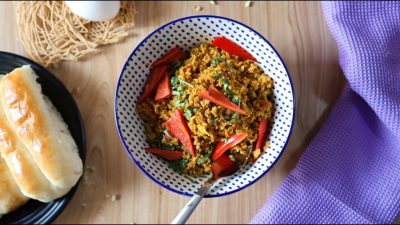 Anda Bhurji is a delectable dish which is an amazing mix of egg & veggies together. It is delicious Indian recipe prepares in less than 30 minutes.
---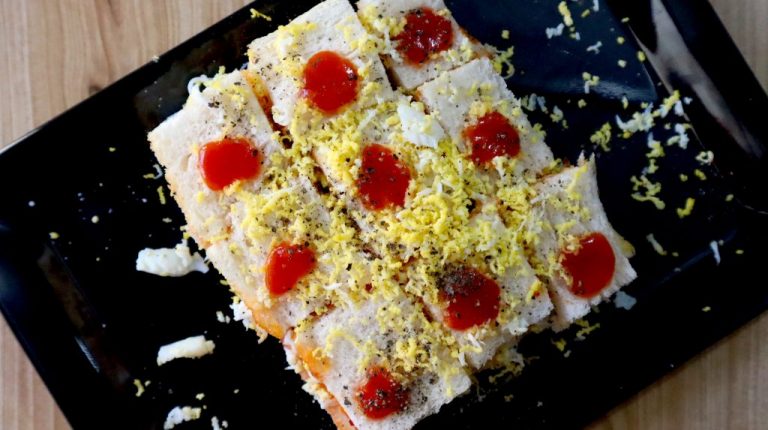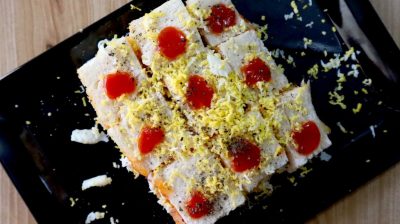 Grated Boiled Egg Sandwich is a quick, easy, super yummy and super healthy breakfast recipe. A protein-rich recipe for your kid's lunch box.
---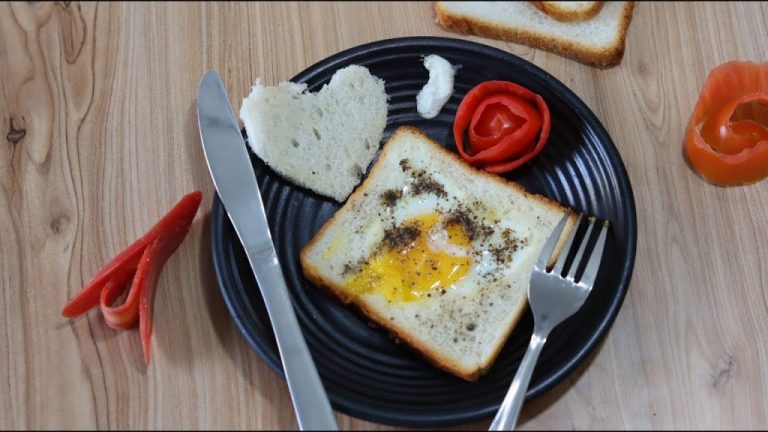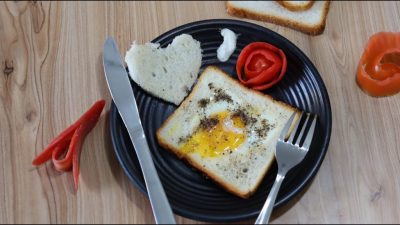 Sunday mornings and Egg in a hole confirmed. Combine It with a glass of fresh watermelon or orange juice to make it a perfect breakfast
---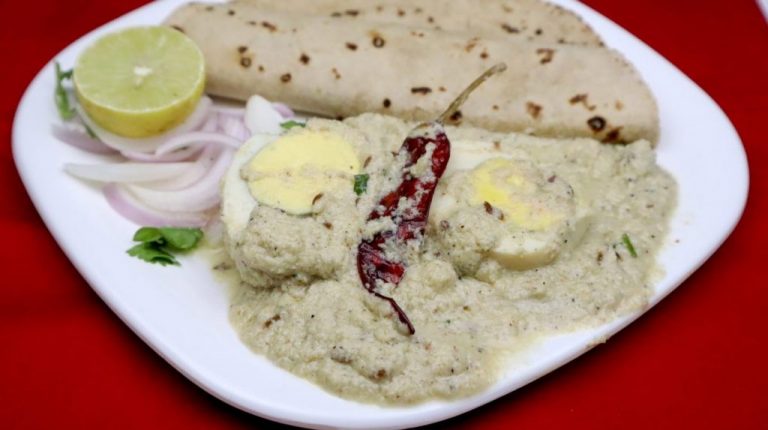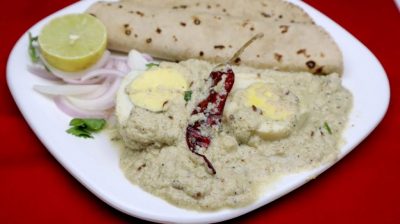 Goan curry is famous curry resembles in Goa. The curry is made of coconut paste made with curd. It has tangy & spicy taste altogether.
---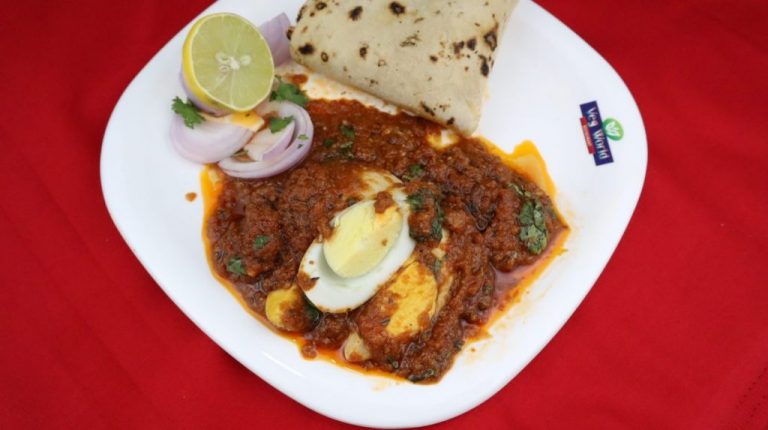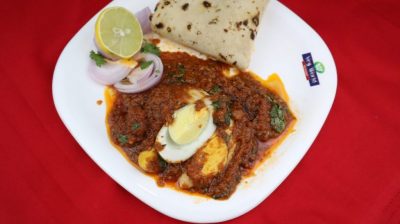 Peri-peri egg curry is a delicious treat to your loved ones. It is spicy and tangy at the same time. It is the best choice of spices that jelled in so well.
---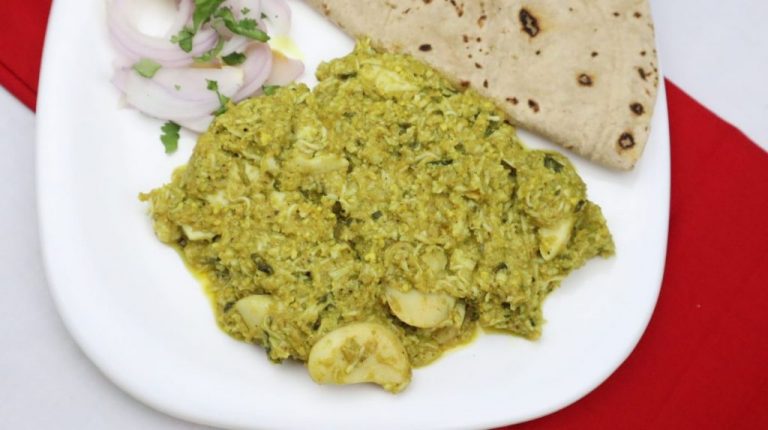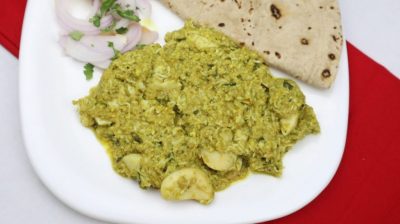 Egg Ravaiya curry is unique & local food curry. The curry is made with mashed yolk & some Indian spices. The curry delivers new taste in your mouth.
---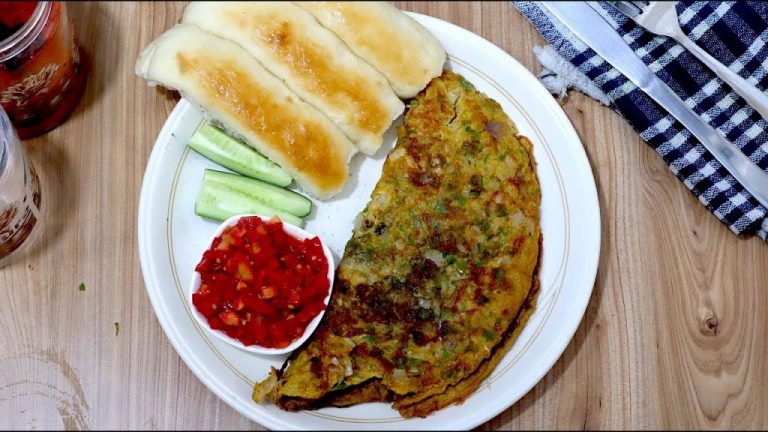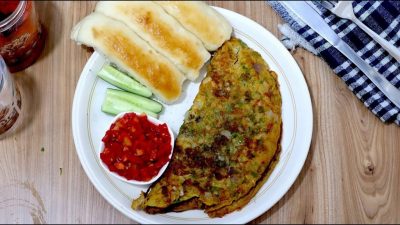 Indian egg omelette is amazing is a perfect brunch recipe that gets ready in just 10 minutes. It is a little spicy, moist & crunchy egg omelette.
---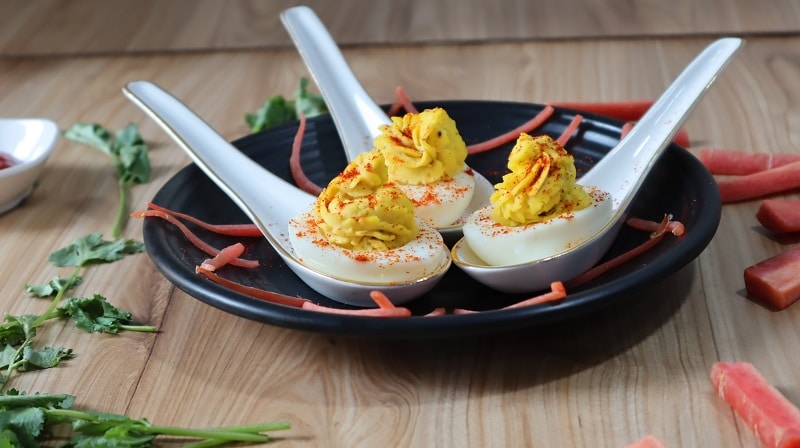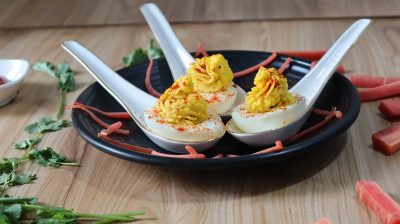 Deviled Eggs are a simple and scrumptious recipe made out of hard-boiled eggs. Hardboiled eggs cut into half and the yolk mixed with mayo or mustard mayo.
---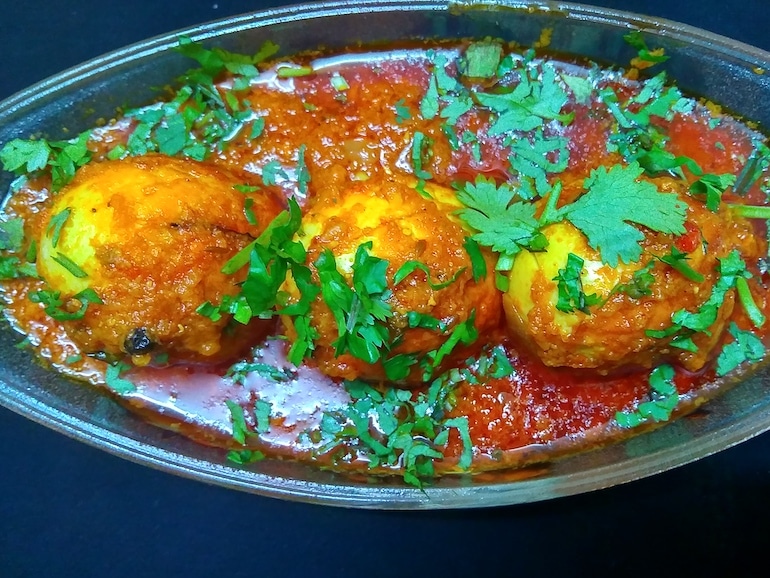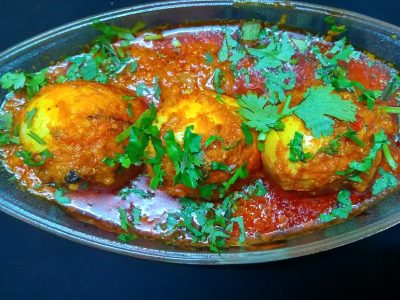 Dhaba Style Egg Curry is made with boiled eggs. This recipe is good when you are not in a mood to cook or can become a great weekend dinner.
---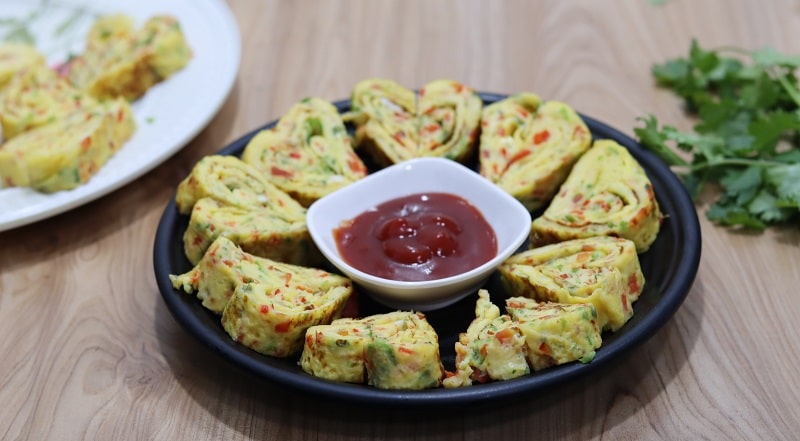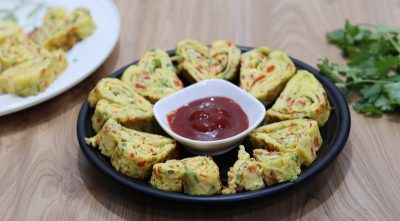 Korean Egg Roll Recipe, an egglicious treat for your morning breakfast. Korean egg with an Indian twist. Made with simple ingredients and ready in 15 min.
---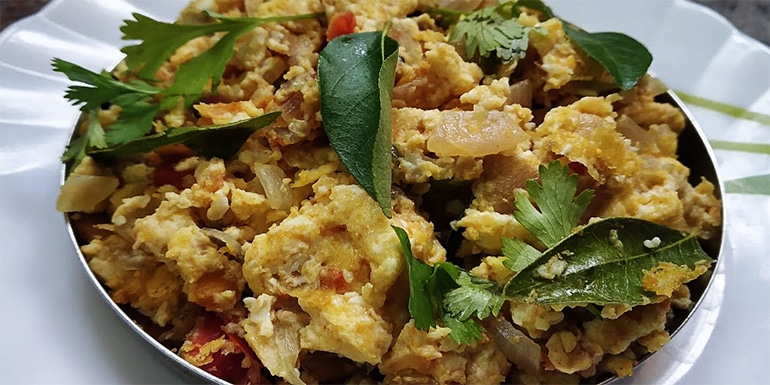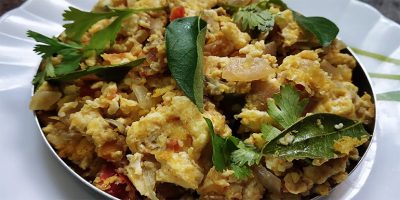 Egg Podimas is a kind of scrambled egg mixed with Indian masala. It serves with any kind of rice, chapati, and sandwich items. Lunch, pre workout food.
---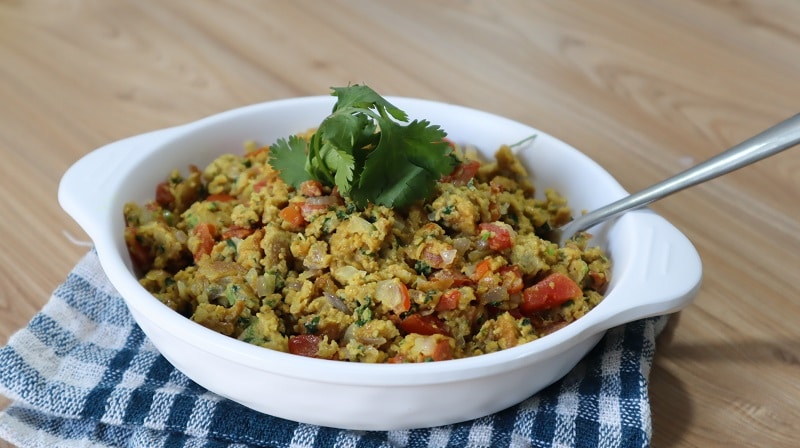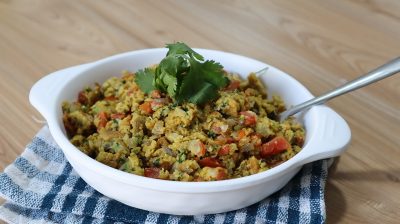 Egg Stumbler is the easiest breakfast, snack recipe that you must try. Just a new makeover to your regular scrambled egg & a tasty treat to your taste buds.
---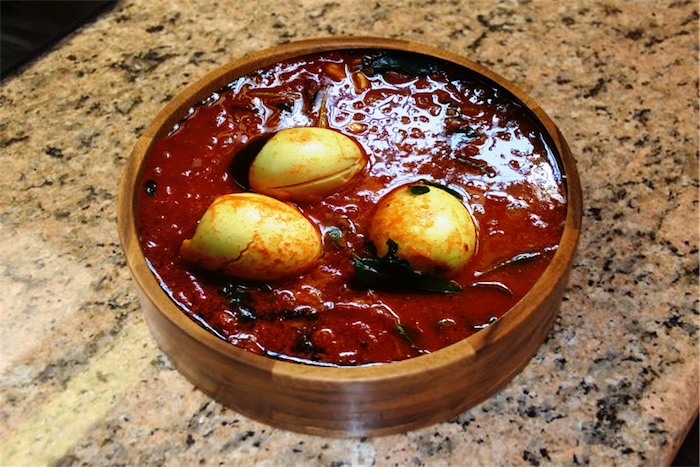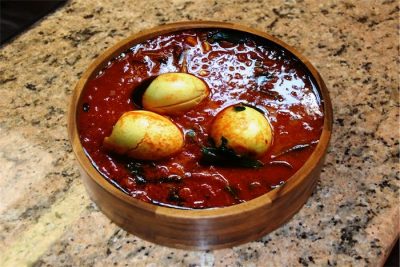 Egg Gravy masala recipe is non-vegetarian curry recipe using boiled eggs & then fried in onion tomato masala gravy. You can pair up this with Indian bread.
---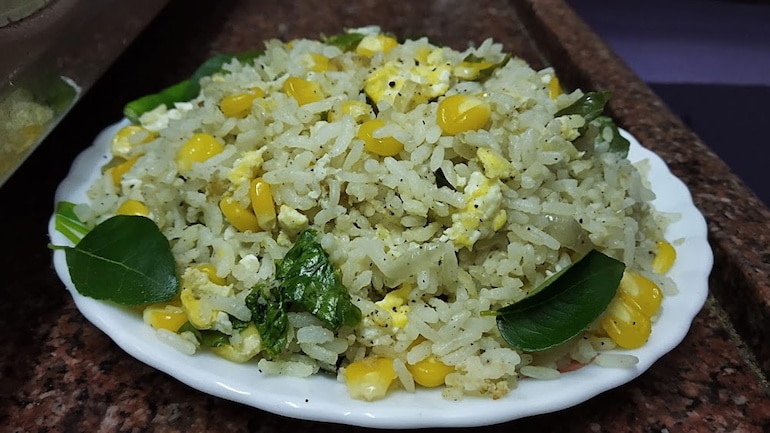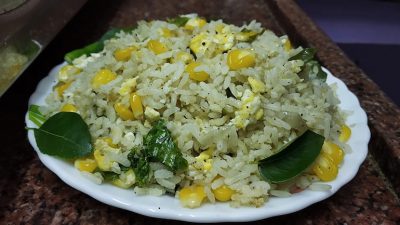 Egg Corn fried rice recipe is a simple and easy-to-make recipe of corn with just a few ingredients. You can prepare this with either leftover or fresh rice.
---