Want to try some authentic South Indian dishes? Here is a list of some original South Indian recipes.
We all love to eat South Indian food every few days. It is light yet filling and full of nutrition.
We all have a habit of limiting South Indian cuisine to just Idli or Vada. These are the everyday South Indian dishes in all the Southern States. But it is almost criminal to think like that when you haven't even explored the wide variety of food dishes it has, including the main course and sweet dishes.
So let's go through the below-mentioned South Indian dishes and get some more knowledge on the fantastic food it includes.
Download our Free Recipe Cookbook
---
South Indian Starters
Appetisers are some easy-to-make and straightforward food that enhances the taste of the main course we have. South Indian cuisine, too, has such simple and effective appetisers one can make.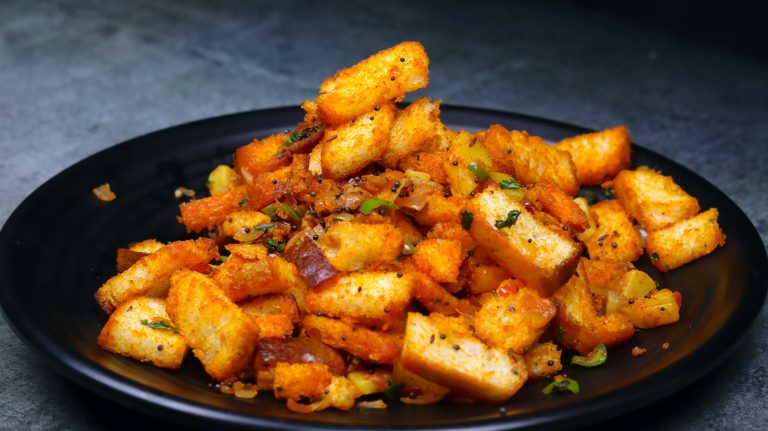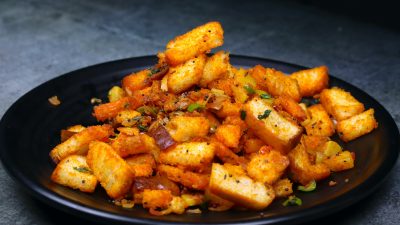 Bread Upma is easy to make breakfast recipe. It is a counterpart dish of the semolina upma and preferred tiffin recipe in South India
---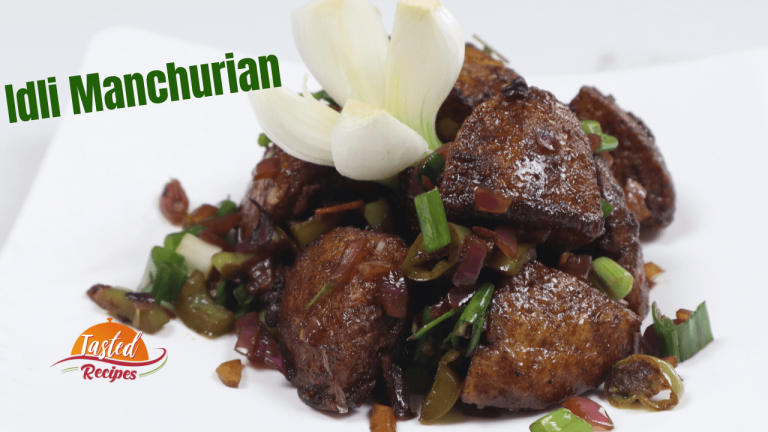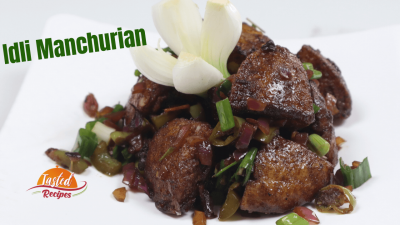 Manchurian Idli is the fusion of Chinese and South Indian cooking. Idlis are made into dumplings and simmered with Chinese sauce and sauteed vegetables. 
---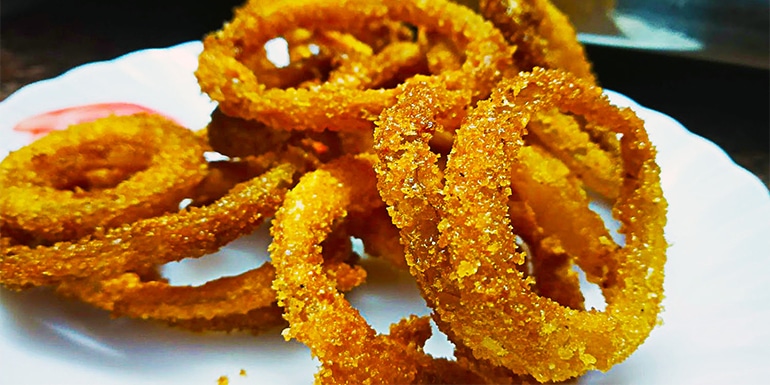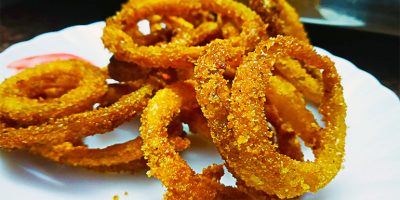 Crispy Onion Rings are a type of appetizer or side dish from British & American cuisine. These are also known as French Fried Onion Rings.
---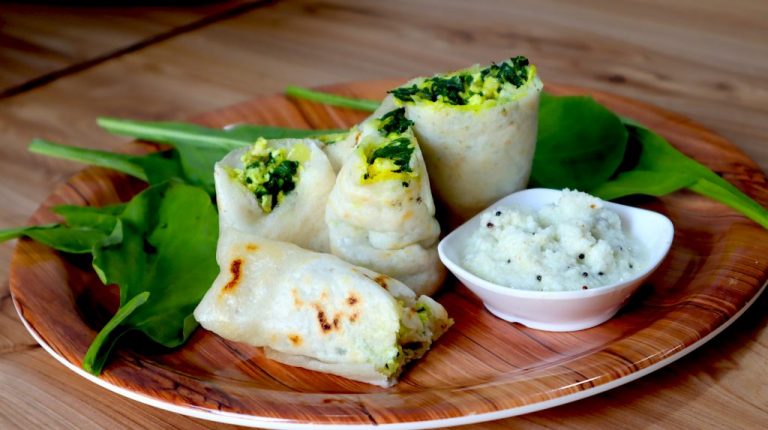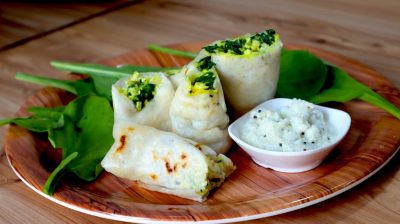 Palak Paneer Cheese Dosa is a Indian fusion recipe. The dosa is filled with yummy Palak sabji and it taste really different.
---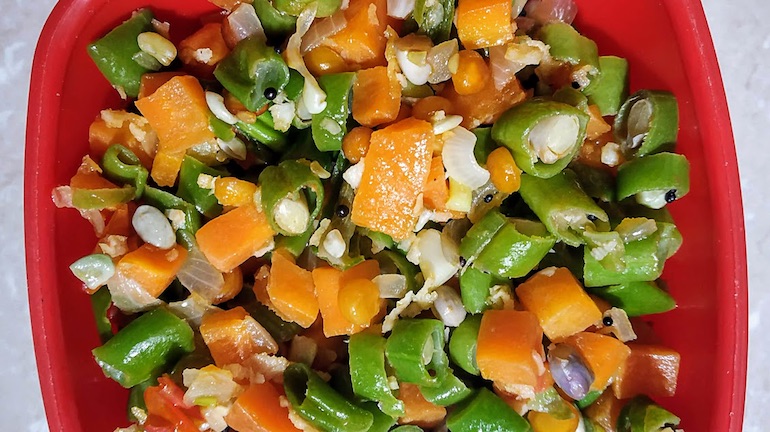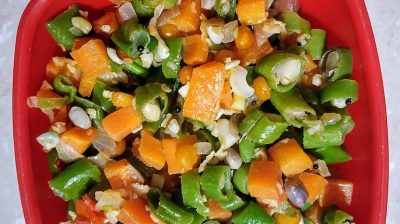 Carrot-Beans Poriyal Recipe is a chunky recipe which is popular South Indian style yummy and delicious dish. The combo will rock in Indian Cuisine.
---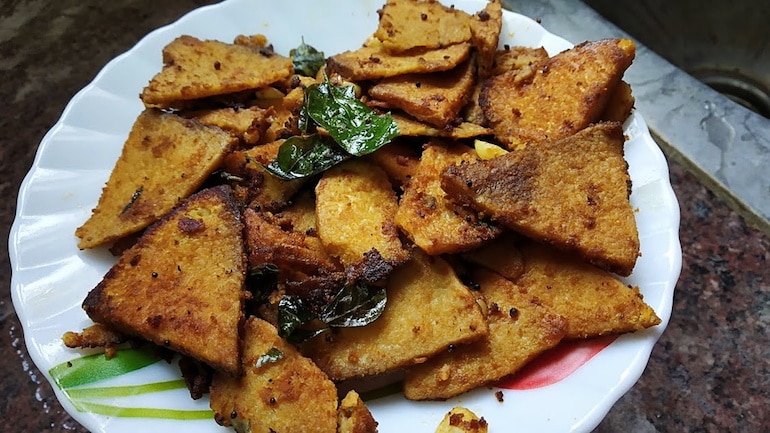 This Elephant foot yam recipe is simple & easy to make. This goes well with curd rice & Rasam (like tamarind soup). If you like, try deep fry method also.
---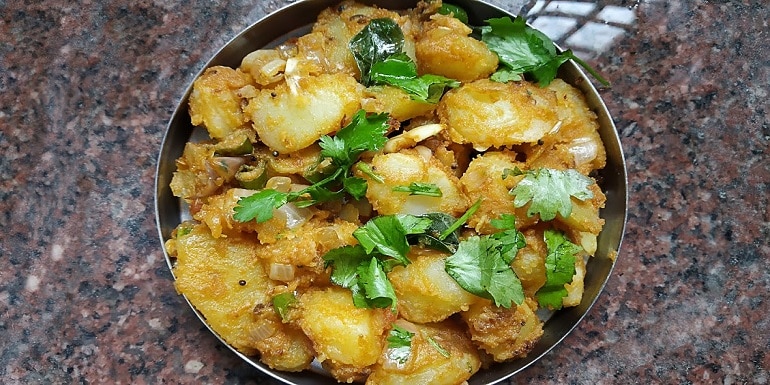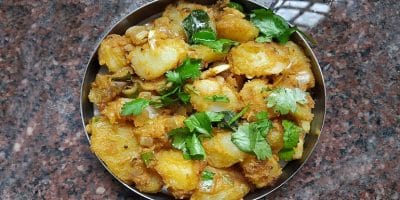 Boiled potato fry recipe is yummy and musky traditional Indian Cuisine recipe using Indian masala. This is spicy & tatsy recipe enjoy with rasam or sambhar.
---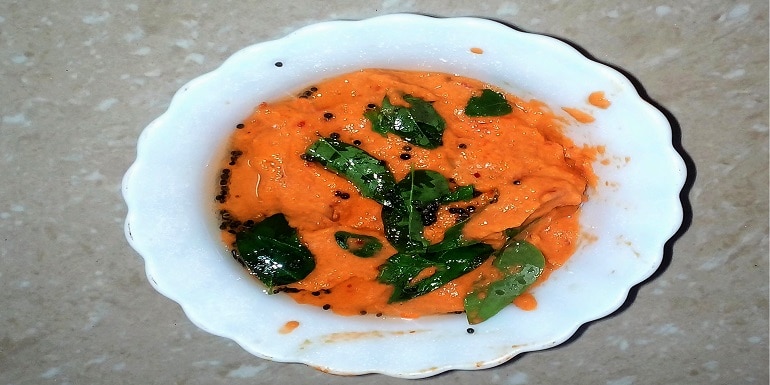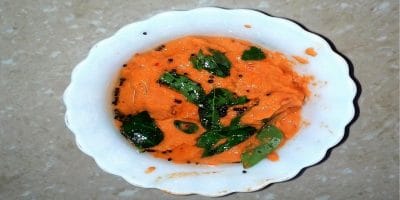 Onion-Tomato chutney recipe is a famous mouth-watering side dish can be made with South Indian Style. Learn about How to make Onion-Tomato Chutney.
---
South Indian Breakfast Dishes
What will be a better way to start your day with soft idli and mustard tempered coconut chutney? Have a look at these nutritious South Indian breakfast dishes to start your day splendid.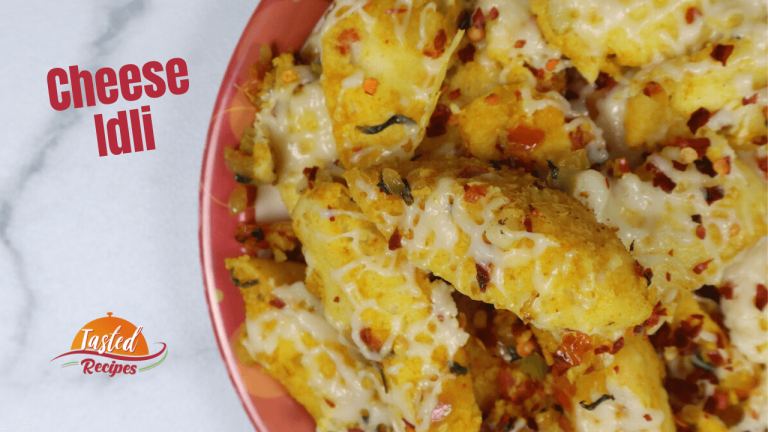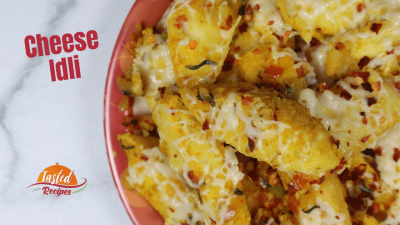 Cheese Idli is a delicious snack recipe to give you scrumptious joy. It's mixed with some veggies and sprinkled red chili flakes to make it a real charmer.
---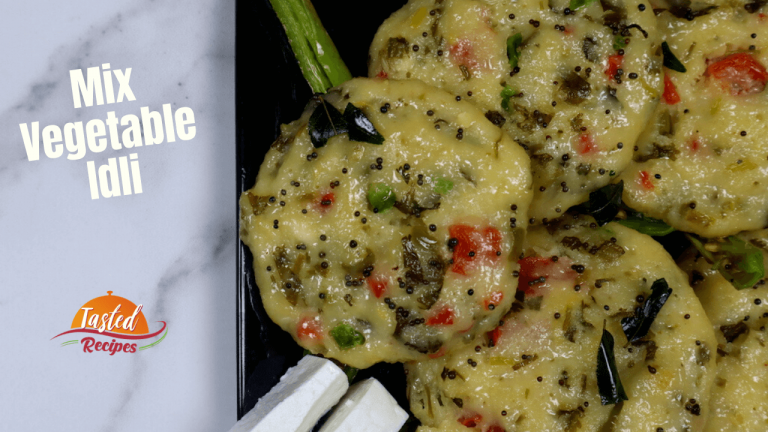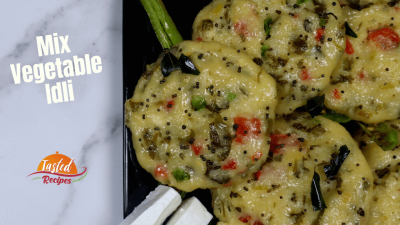 Mix Vegetable Idli is a delicious South Indian recipe. A wonderful mix of veggies & a little spicy. Serve with any chutney or sauce.
---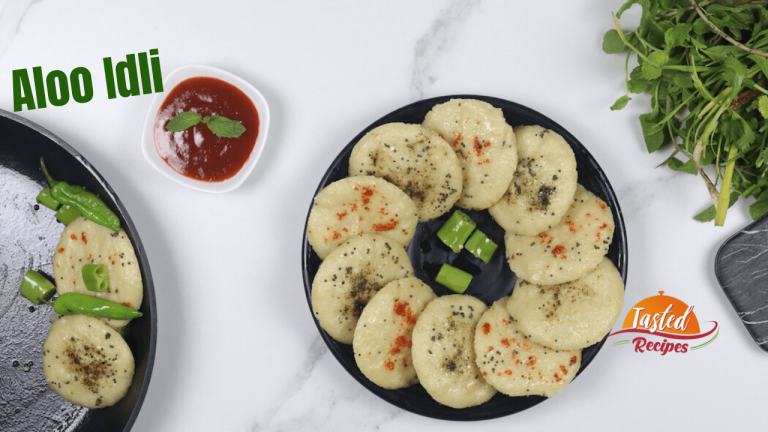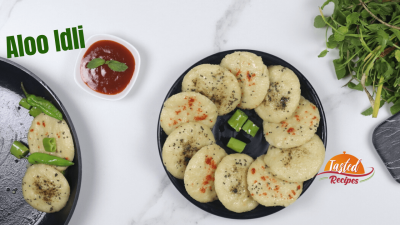 Aloo idli is an extremely delicious ultimate snack. It not only enhances the flavor but also adds a little bit of spice in the authentic plain idli recipe.
---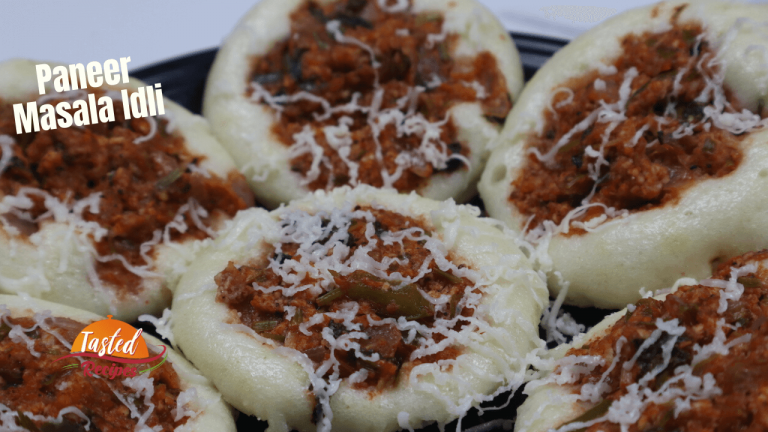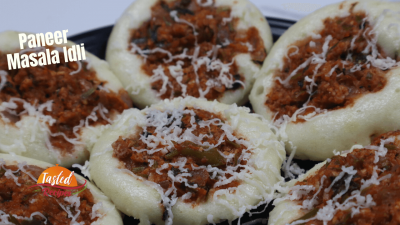 Idli is a naturally gluten-free and one of the healthiest recipe. This paneer idli is loaded with with protein and vitamin B12.
---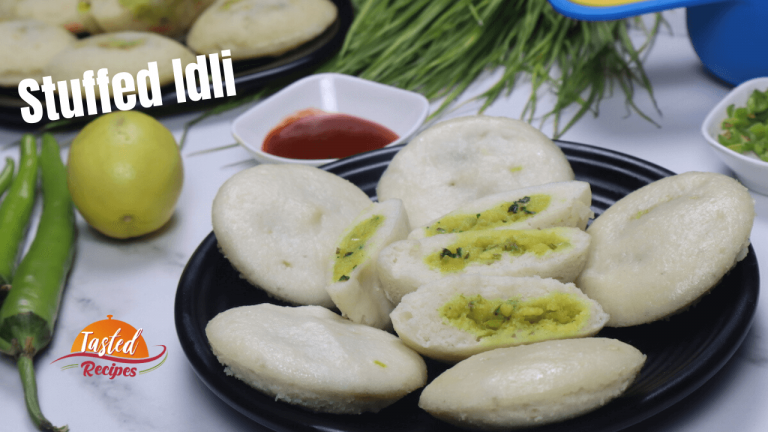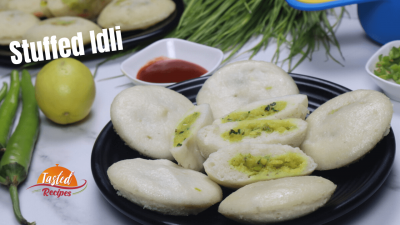 Stuffed idli is a delicious, quick variety of plain idli. It is made with the stuffing of cooked spicy potatoes with a bit tangy flavor of dry mango powder.
---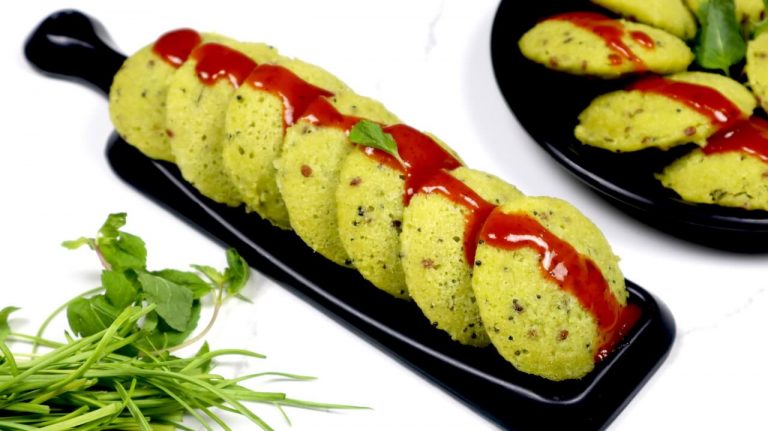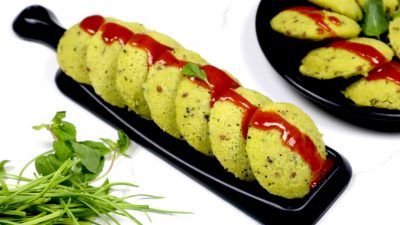 Green idli is a traditional South Indian recipe made with black gram and rice batter. It is soft and fluffy in texture and is vegan and gluten-free dish.
---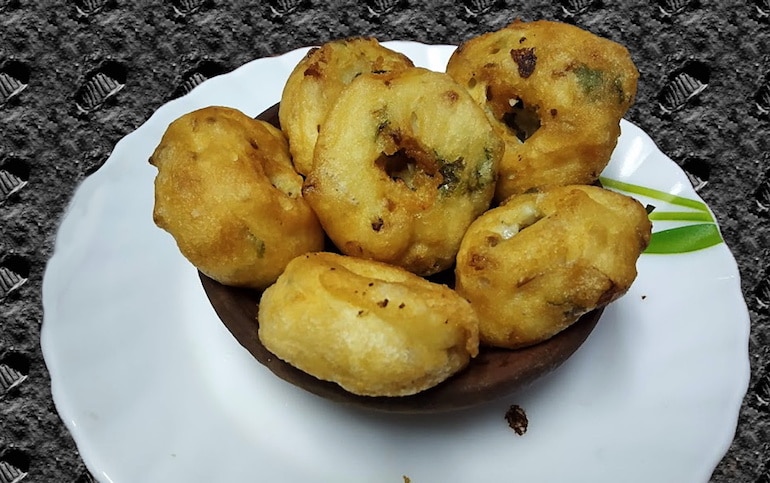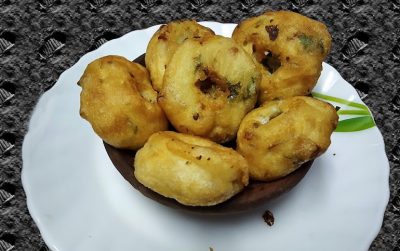 Medu Vada/Urad Vada Recipe is a traditional Indian style delicious recipe made up of urad dal with some few ingredients. This is fluffy & easy snack recipe.
---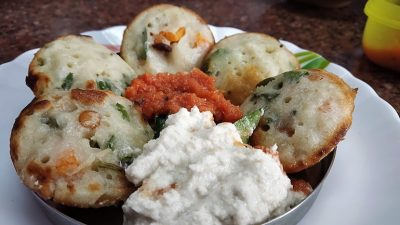 Kuzhi Paniyaram recipe is a healthy and famous Indian style breakfast recipe. The texture is like a tiny soft stuff rounded with a crispy thin outer layer.
---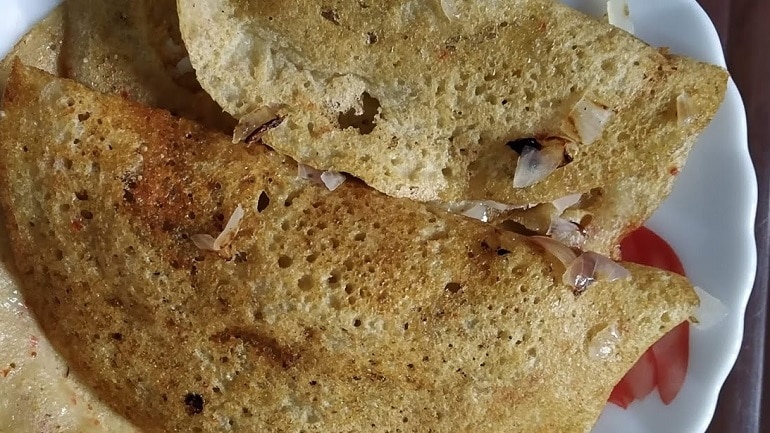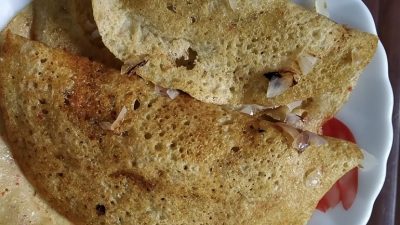 I'm going to share with you one of the healthiest and easiest South Indian style multi-grain dosa recipe. We usually call it 'aada dosa'.
---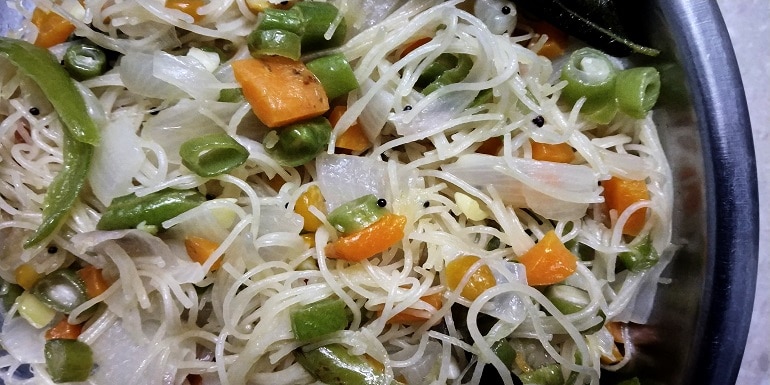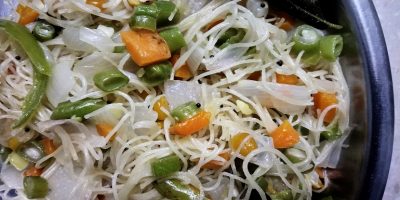 Vermicelli Upma recipe is a simple and easy south Indian style breakfast recipe. We can prepare this with or without vegetables. Step by step presentation.
---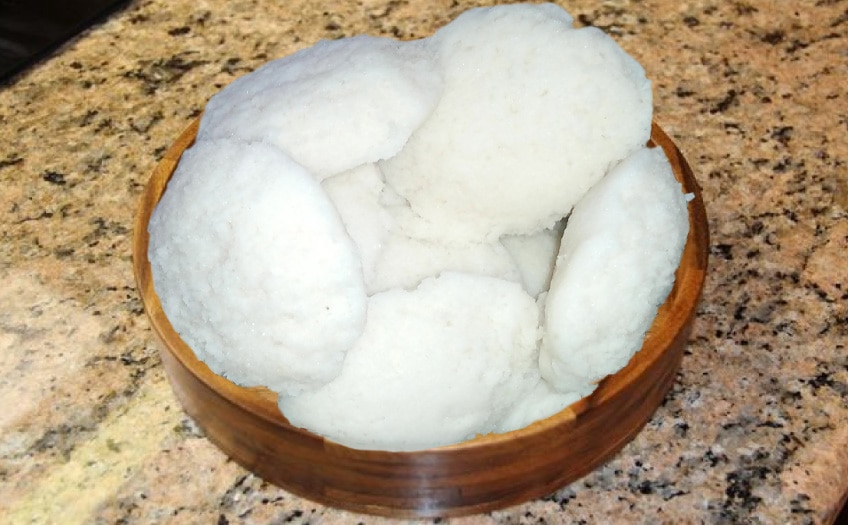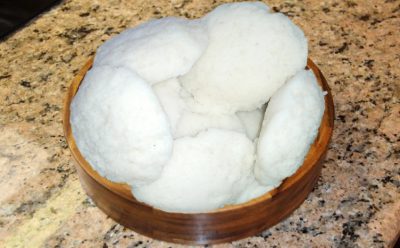 Here you can seize one of the ultimate favored evergreen South Indian Fluffy Idly. Before going to master let me tell you some uncanny facts about idly.
---
Main Course South Indian Dishes
Rice dishes in South India are essential, especially for lunch. Every state in South India will serve a rice dish in its ways. They are, in general, rice lovers. But you will find many South Indian dishes to cook in the main course.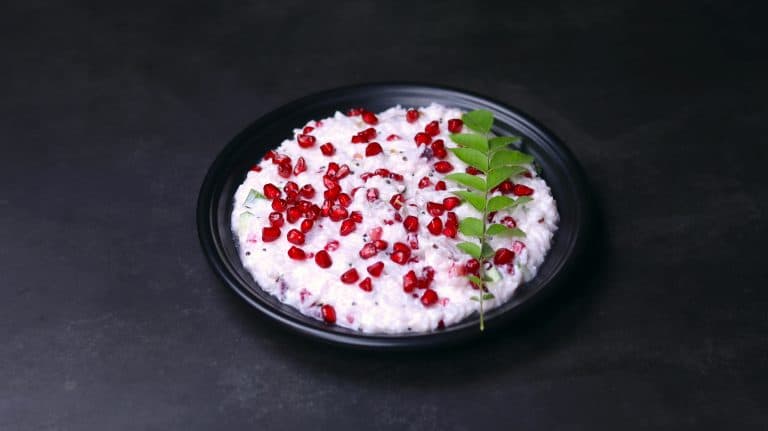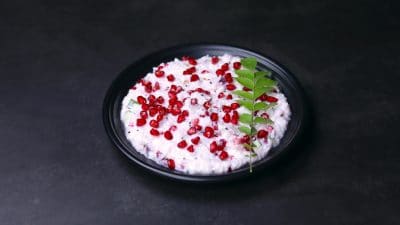 Beetroot curd rice is a non-traditional version of Andhra style temple prasadam daddojanam. See how it's different from authentic curd rice.
---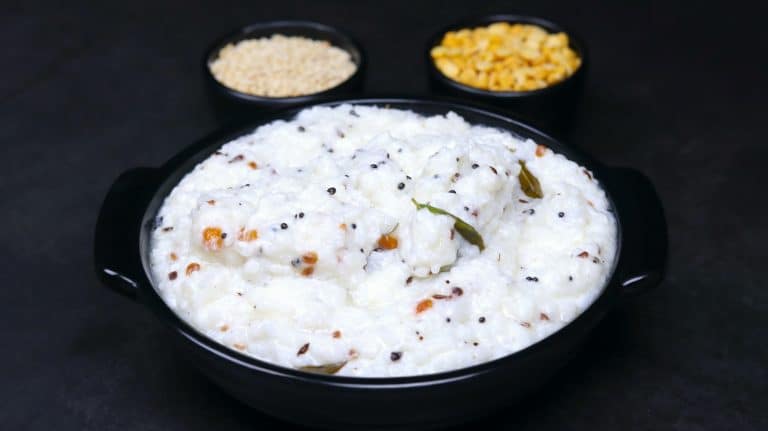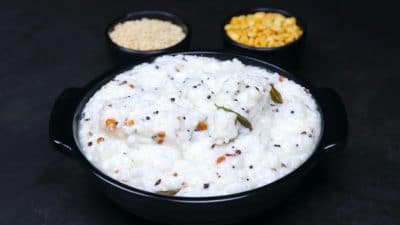 South Indian Style Curd Rice is a blend of a staple and comfort food of South India. It is a simple yet healthy and delectable rice dish.
---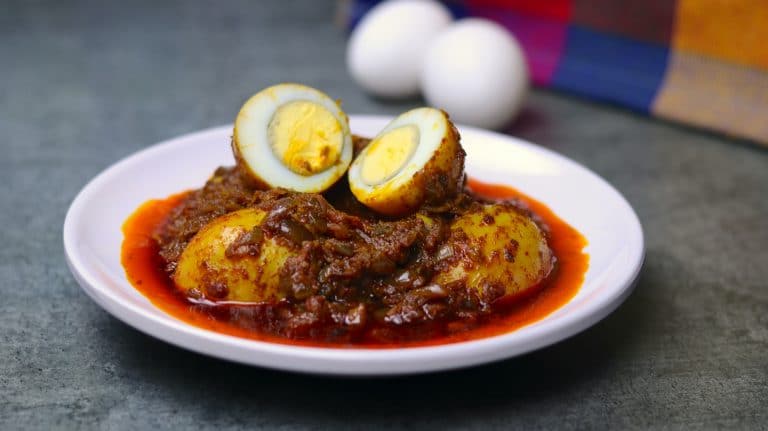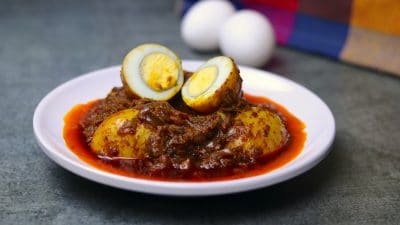 Egg Ghee Roast is an authentic Manglorean-style egg recipe that needs fewer ingredients to cook. Click to watch the recipe video now.
---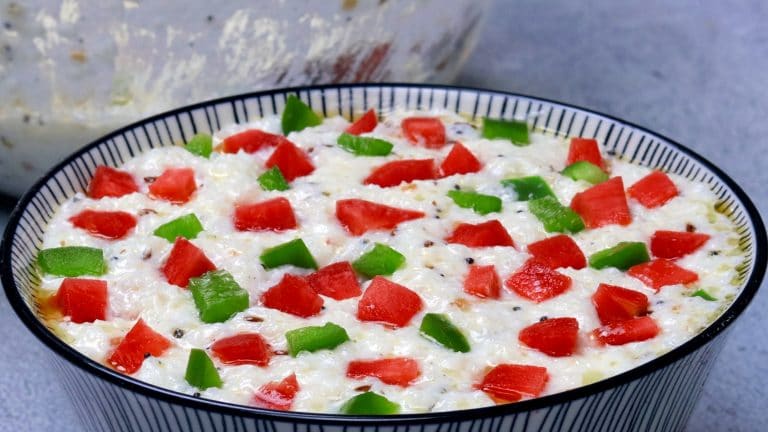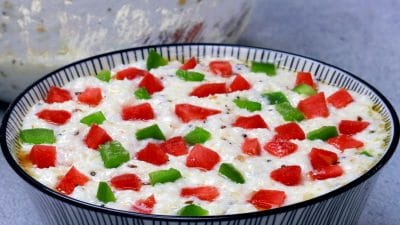 Curd Rice is a delicious traditional easy-to-make recipe of South India. It is called thayir sadam, daddojanam, or bagala bath.
---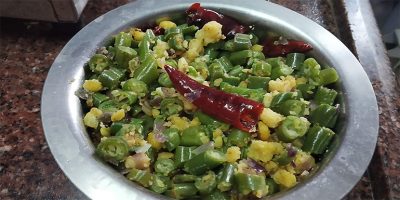 Parrupu Usili (scrambled Dal) is a typical classic dish in India. It goes well with buttermilk gravy, sambar and rasam. This will suit all age group peoples, especially for growing kids.
---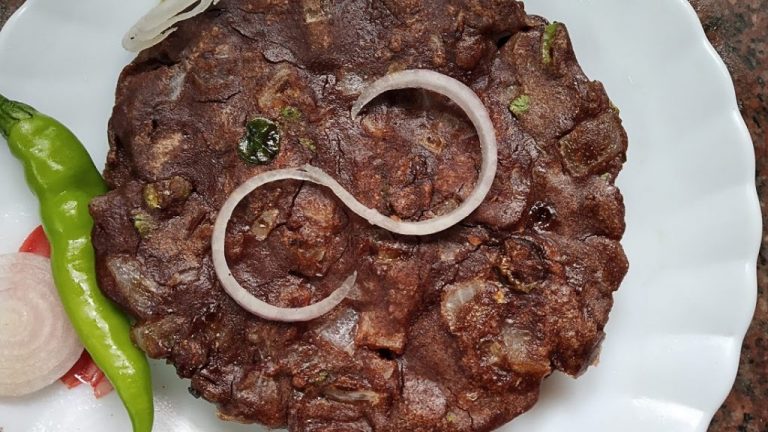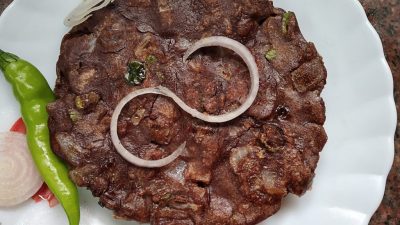 Ragi Adai recipe is a healthy and toothsome Indian village style recipe. We can prepare a variety of dishes with this simple but nutrient-rich ingredient.
---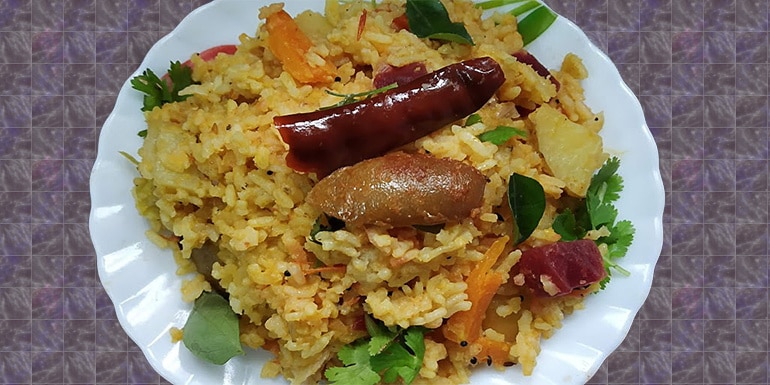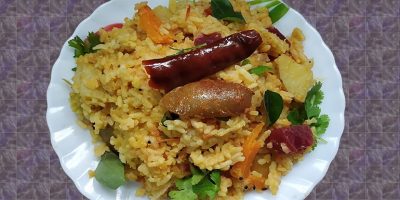 Sambar rice or Sambar Sadam is a South Indian recipe. It is a delightful and healthy one-pot lunch box recipe. This nutrient-rich meal for growing kids.
---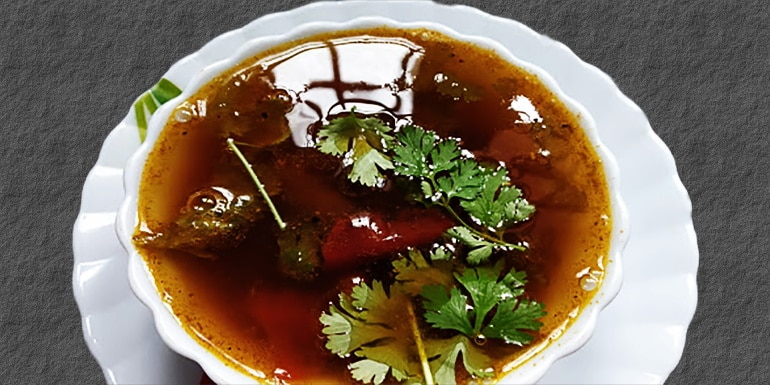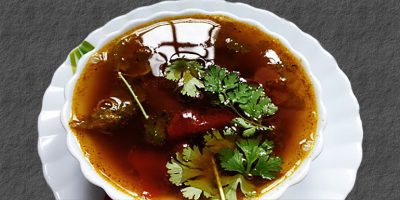 Tamarind Rasam is a charming  & healthy savory Indian style recipe. The texture exactly resembles soup, and it tastes like fresh sour with mild spice.
---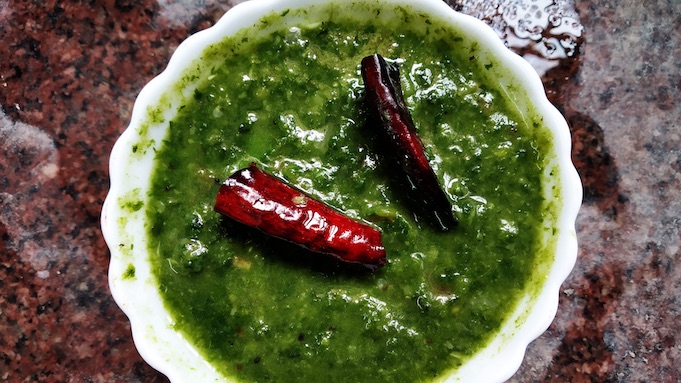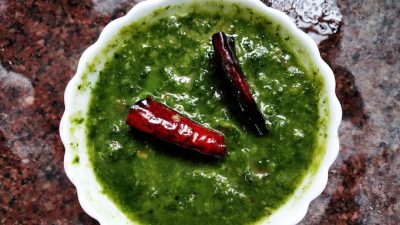 Pasalai Keerai Masiyal recipe is nutrient-rich colorful and yummy South Indian style recipe. It is prepared with the combination of toor dal and spinach.  
---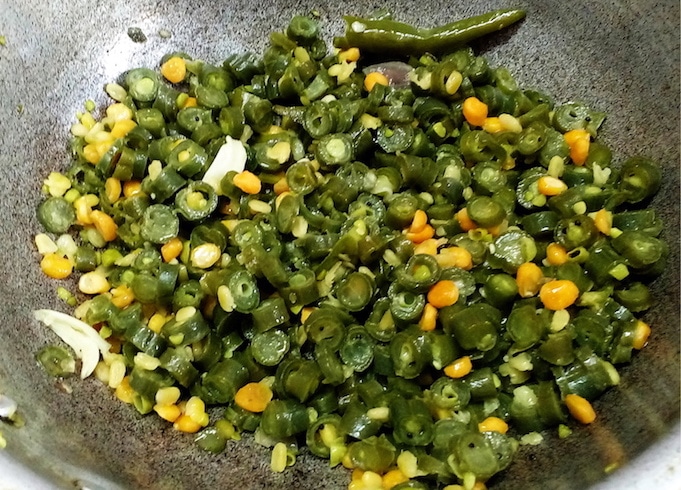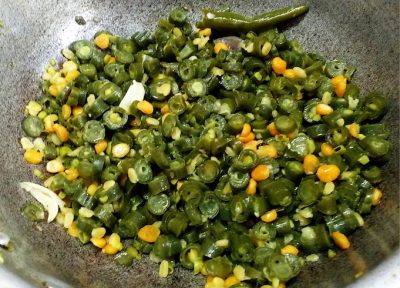 Today I am going to make simple and eye-catching greenish Beans Poriyal Recipe  (shallow fry) with Dal combination. Beans uziyal & kootu (semi gravy).
---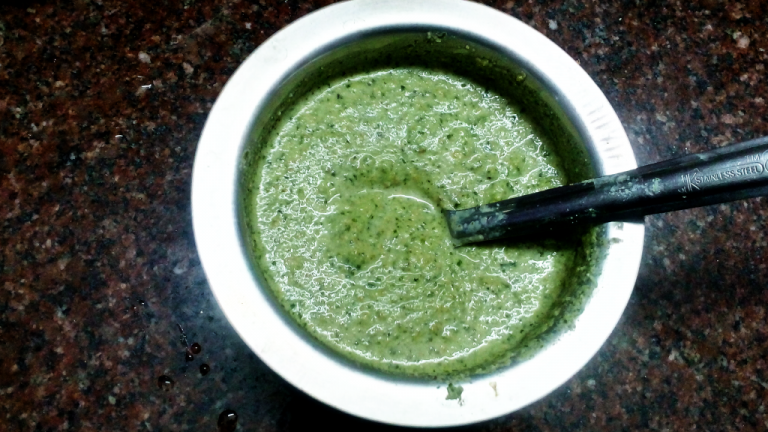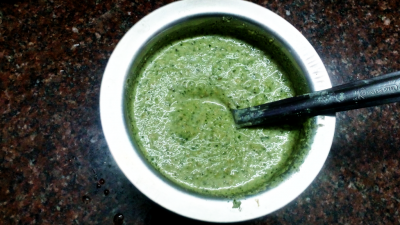 Onion chutney with coriander leaves recipe has very unique taste. An easy delicious easy to make recipe. It is mix of Onion and garlic. Healthy recipe.
---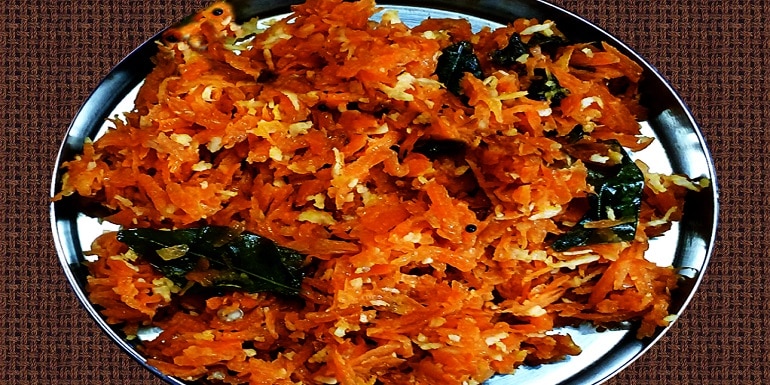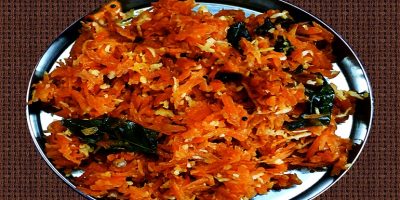 Carrot Poriyal recipe is a simple & picturesque recipe in South Indian cuisine. Prepare carrot poriyal with a mix of some vegetables like potato, beans etc.
---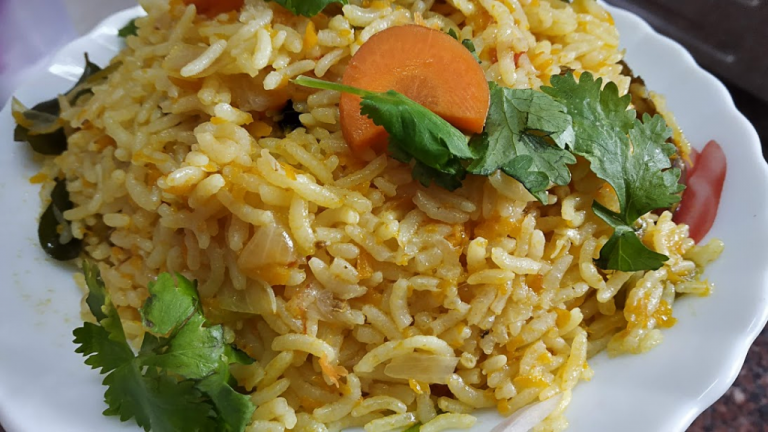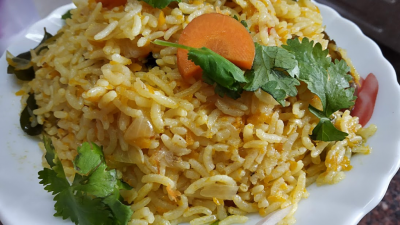 Simple carrot rice recipe. It is pleasent and slightly spiced recipe you can prepare for your quick lunch. One-pot meal recipe. Best method to cook rice.
---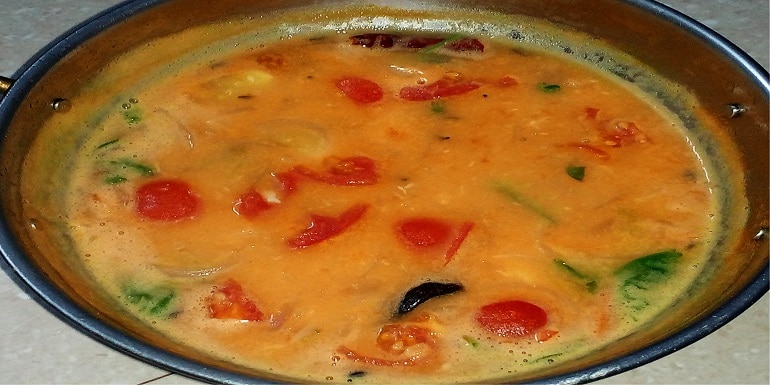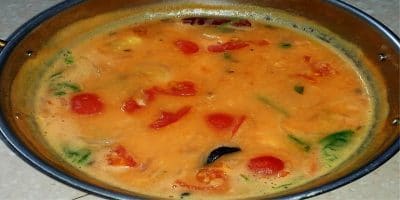 Moong Dal recipe is one of the simple and famous homemade tiffin sambars in South India. The best sambhar combination with idly, vada & Pongal rice.
---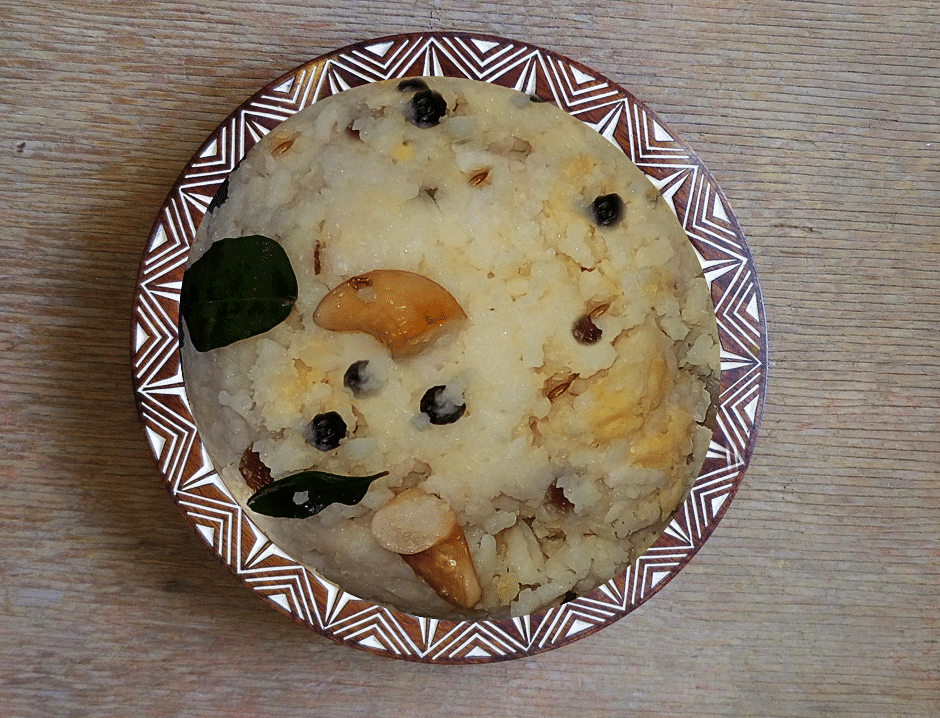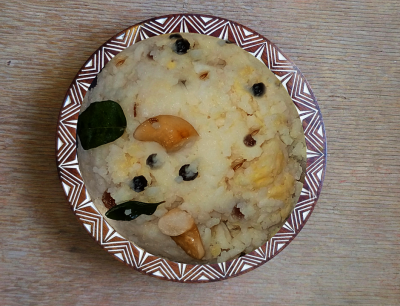 Ven Pongal recipe is Southern part of India dish. It named after Pongal festival celebrated in Tamilnadu. Ven Pongal made with rice & moong dal in breakfast
---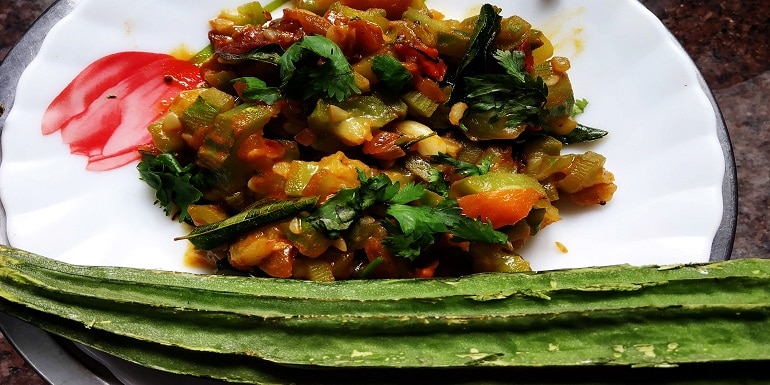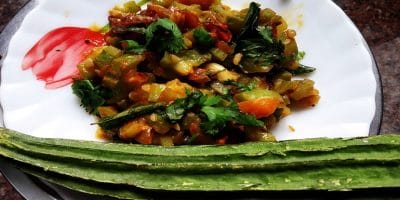 Ridge Gourd Shallow Fry recipe is a famous South Indian recipe. It's less spicy & incredibly smooth. It has a blend of spicy & creamy taste.
---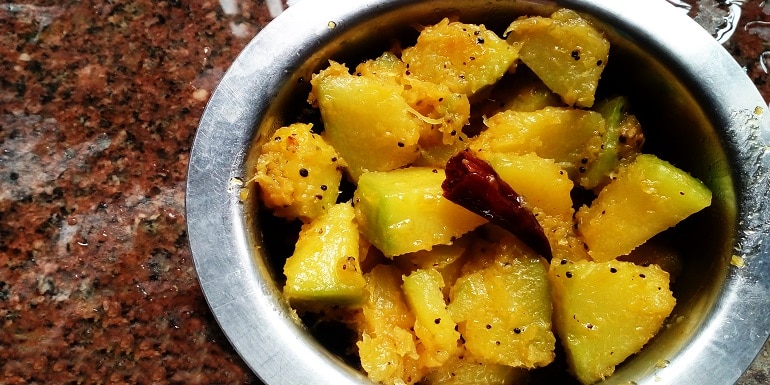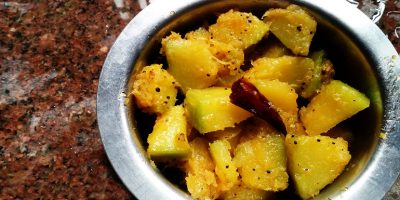 South Indian Pumpkin Fry look plain but when you taste it will just blow your mind. Some bites you may feel sweet, some spicy and sometimes both. 
---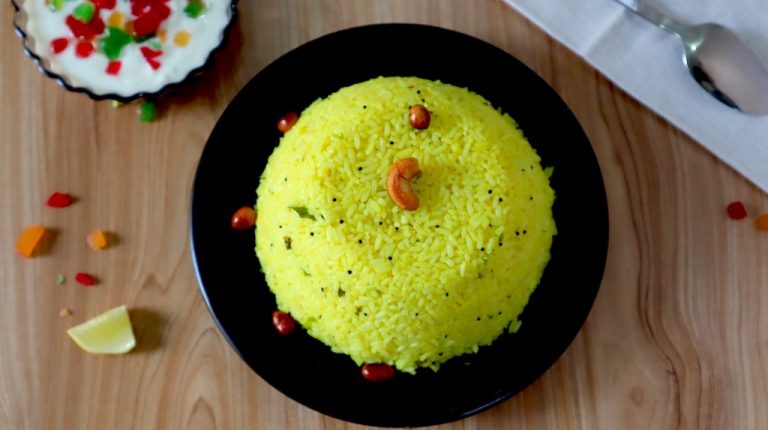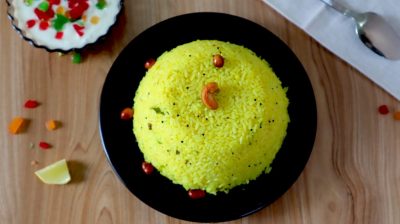 South Indian Lemon rice is one of the easiest and mouth-watering rice dishes, a school-time favorite. You can eat it with curd or Raita.
---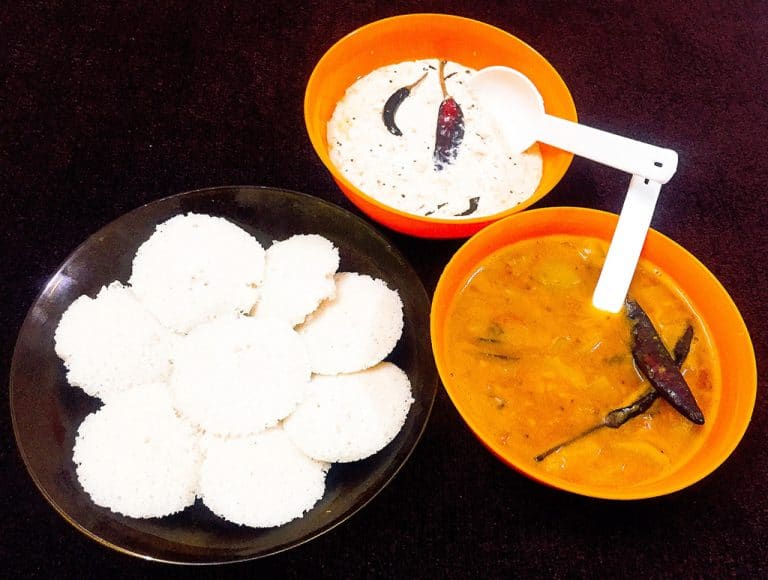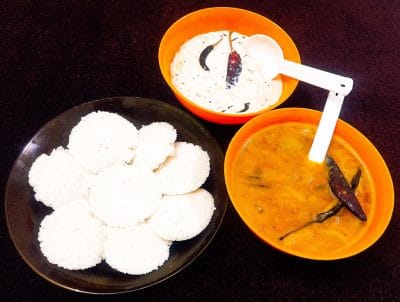 South Indian Idli is an appetizing, easy to cook and popular recipe made with a granular paste of rice and urad dal (split Black lentils). Soft and Spongy South Indian Idlis are perfect for snacks, breakfast, or brunch. Usually, South Indian Idli is served with coconut chutney or sambhar or both.
---
Authentic South Indian Dessert
We know very little about the sweet dishes in South Indian cuisine. And it is a given that every cuisine has something sweet to offer. So enjoy some unique sweet delight with the below desserts.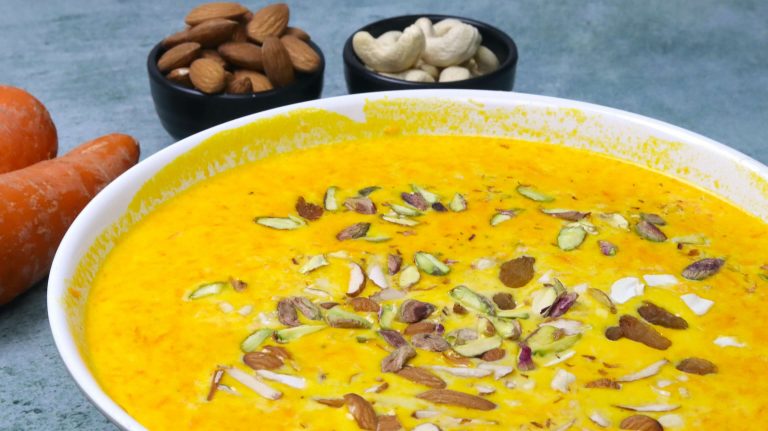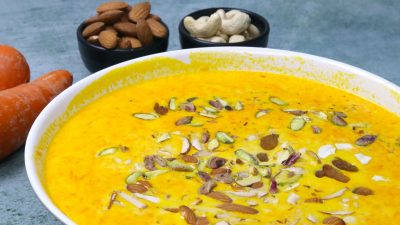 Carrot kheer (गाजर की खीर) is a totally unique variety in the kheer recipes. I am pretty sure you will love making it. Watch the video
---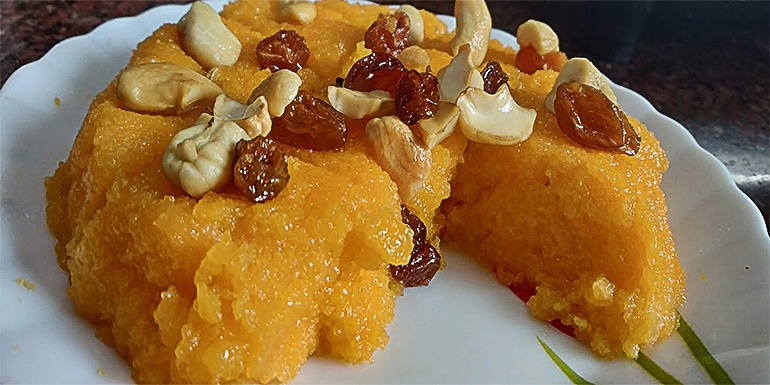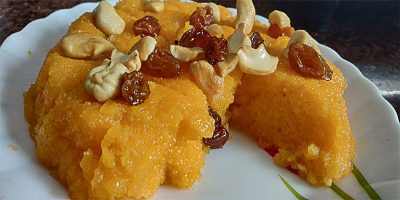 Rava kesari or kesari bath is one of the simple and colorful eye-catching desserts in India.
---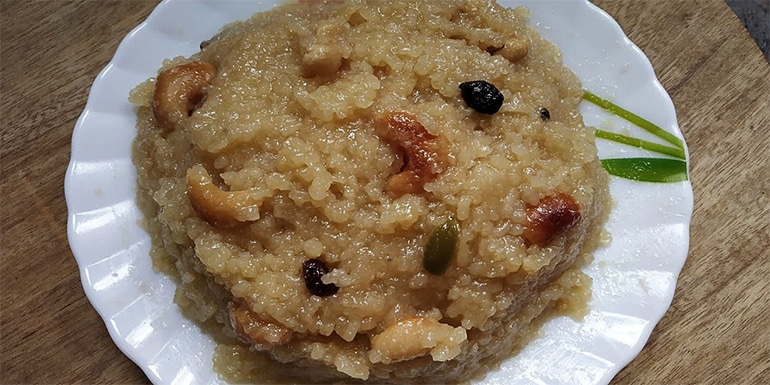 Sweet Pongal is a wondrous and traditional South Indian recipe prepared using jaggery, ghee, cashew, moong dal, and milk. 
---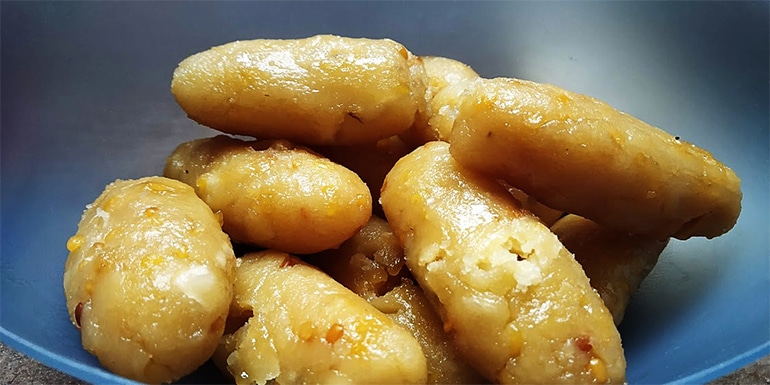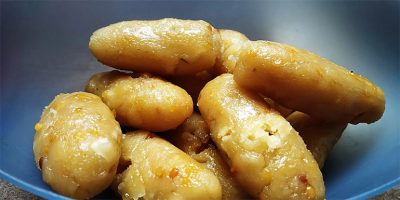 Pidi Kozhukattai recipe is a traditional Indian style neivedhyam prepared during the Vinayaka Chaturthi/Ganesh Chaturthi festival.
---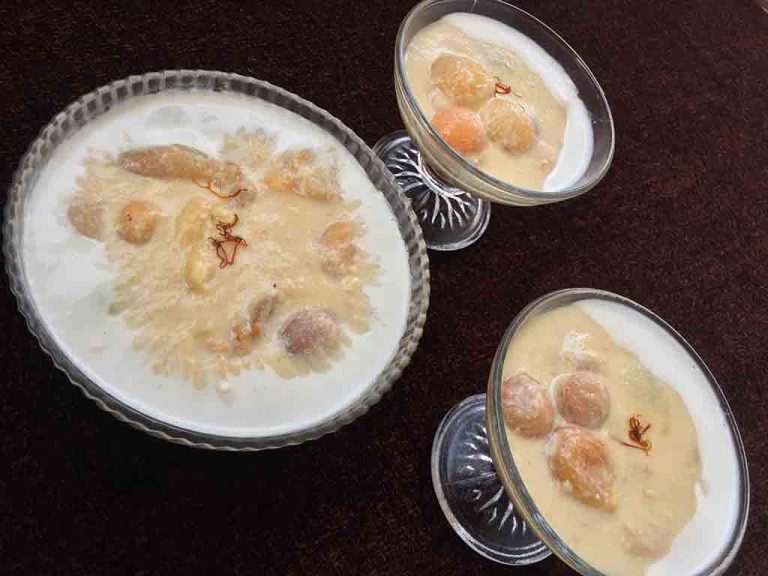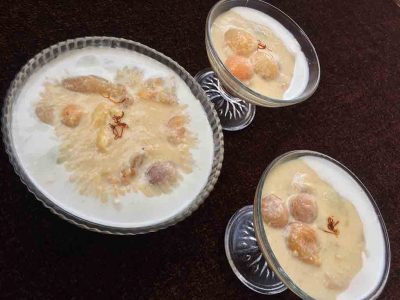 Khubani Ka Meetha or Indian Apricot Pudding is a traditional Hyderabadi sweet delicacy prepared with dried apricots, milk and fresh cream. It is a famous Hyderabadi dessert, usually served at Hyderabadi weddings and gatherings. It is a tummy filling creamy delight, a perfect choice for iftar desserts in Ramadan.
---