Gujarati winter recipes are outrageous and have amazing flavors. All the dishes are unique in itself and many of it has health benefits too.
When winter arrives, our elders come into full action and make some lovely, healthy, delicious foods for us. These traditional food help us to bear the cold and dry weather and provide us with immunity.
This happens in every Indian corner. Every Indian state has its winter recipes to celebrate and enjoy the winter season.
In Winter, Gujarati people tend to eat heavy foods that help them get some inner warmth.  These include dishes made from jaggery, barley, millets, etc. The taste of Gujarati recipes is a mixture of sweet and sour.
The reason behind this is that these foods are heavy and take a huge amount of digestion time and thus provide us with inner warmth.
Bringing you with 40 Gujarati Winter recipes to warm you up. We are sharing some of the most cooked winter recipes by Gujarati moms and Nani's for more than years.
Let's unfold the most treasured Gujarati winter recipes.
Also Read:
40 Gujarati summer recipes to cook this summer and crunch the heat. All vegan recipes that will not add too much efforts when making at home this summer.
Gujarati Winter Lunch Recipes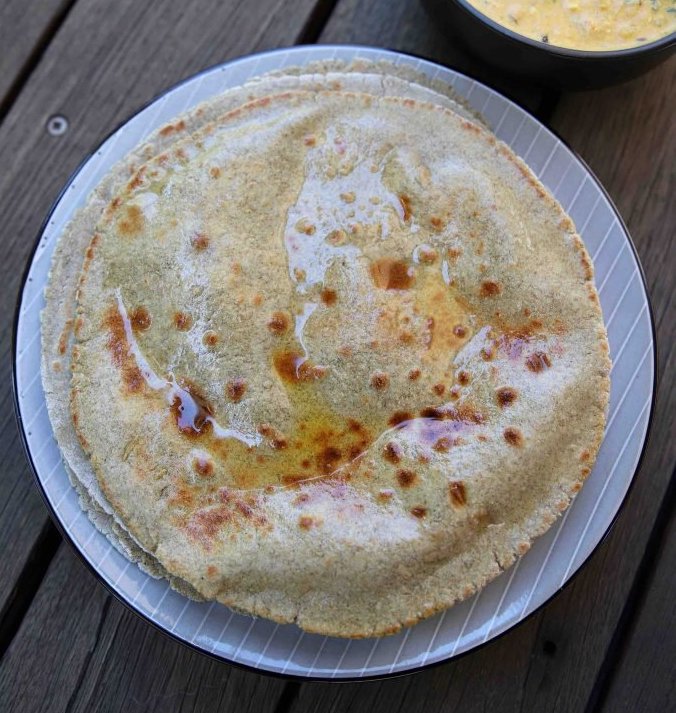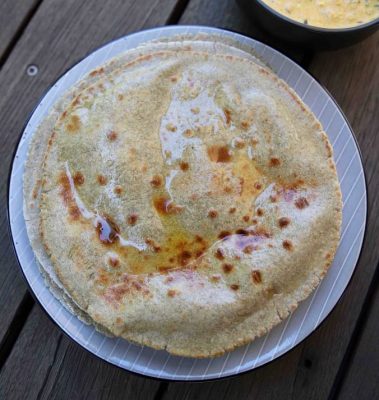 Source: www.hebberskitchen.com
Bajra roti is a healthy recipe packed full of nutrition. It can be served with dried sabji or curries. It is a perfect flatbread recipe & has a lot of health benefits like control blood sugar & warm up your body. Helpful in losing weight.
---
Papdi Muthiya is a kathiyawadi style traditional meal recipe made with steamed dumplings & broad besan. The taste is tangy and perfect for winter dinners.
---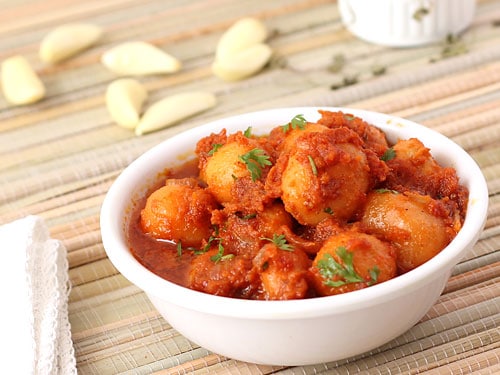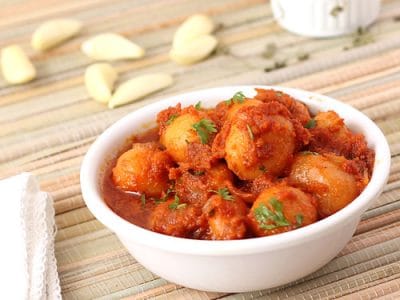 Source: www.foodviva.com
This is spicy & delicious curry with the taste of red chilies. It has the best flavor made with garlic & potato sauteed in spices. It is something that soothes your evening dinner.
---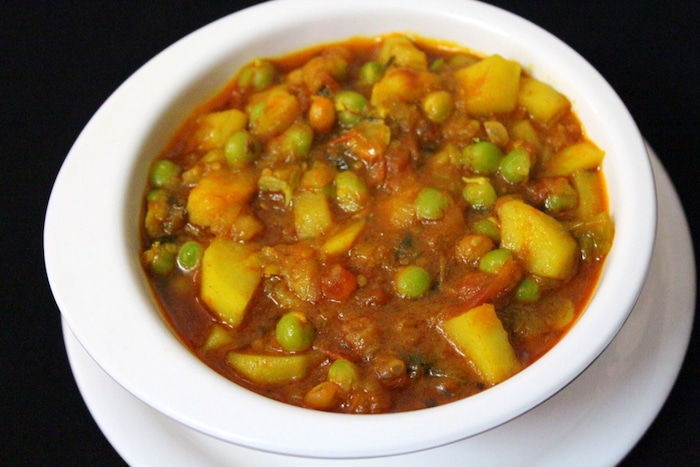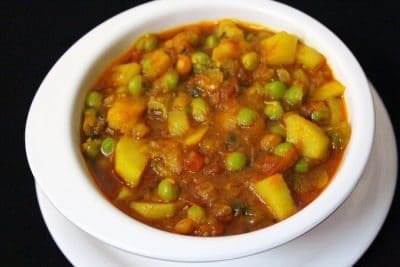 Source: www.yummyindiankitchen.com
Aloo mutter sabji is a delicious authentic curry that gives a spark to your tastebuds. It uses tomato onion gravy as the main base for a smooth taste.
---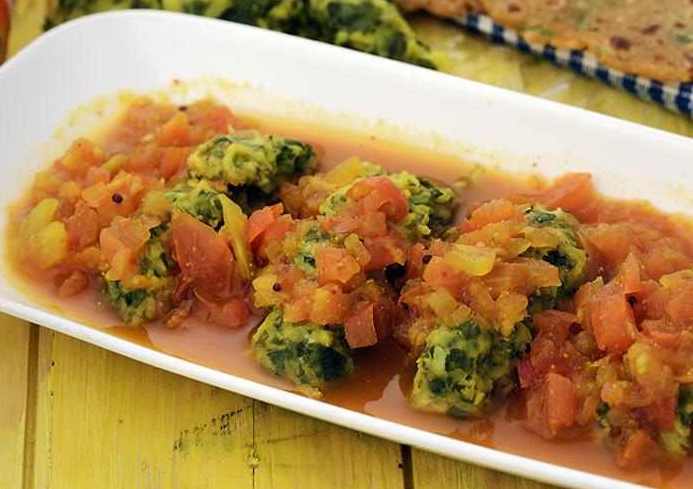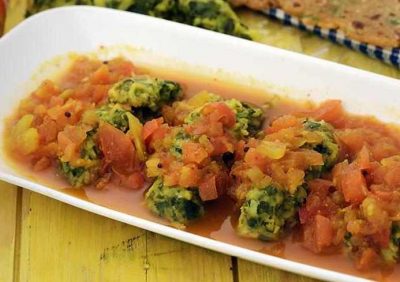 Source: www.tarladala.com
Tomato Muthiya Shaak has a brilliant flavor that comes straight from the expert Gujarati kitchen. The taste is tangy because of the tomato base. The spices enhance the taste and you can serve it with chapatis, brown rice or dal rice.
---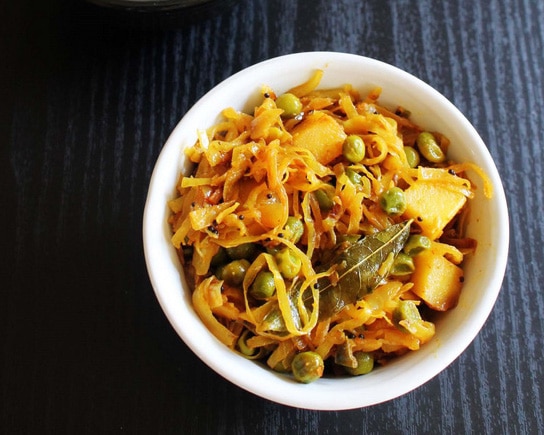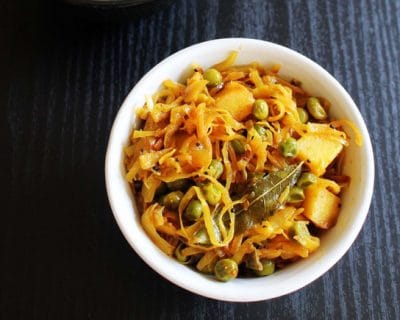 Source: www.spiceupthecurry.com
Kobi batata Shaak is delectable Gujarati served as a side dish. It is made with cabbage, green peas, potatoes with the spice mix. You may serve this with dal rice, roti or paratha.
---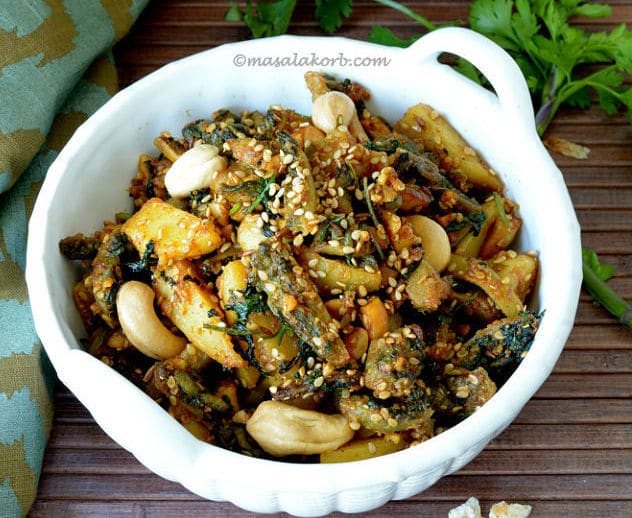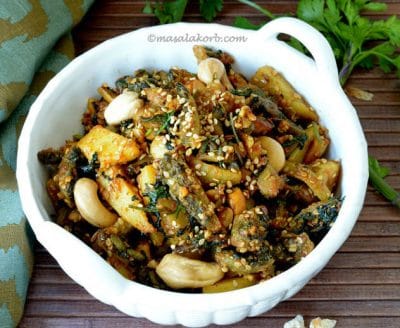 Source: www.masalakorb.com
Karela Batata nu Shaak is a famous Gujarati sabji dish. It is very healthy and easy to digest. It helps to purify blood & as well as a boon for diabetic people.
---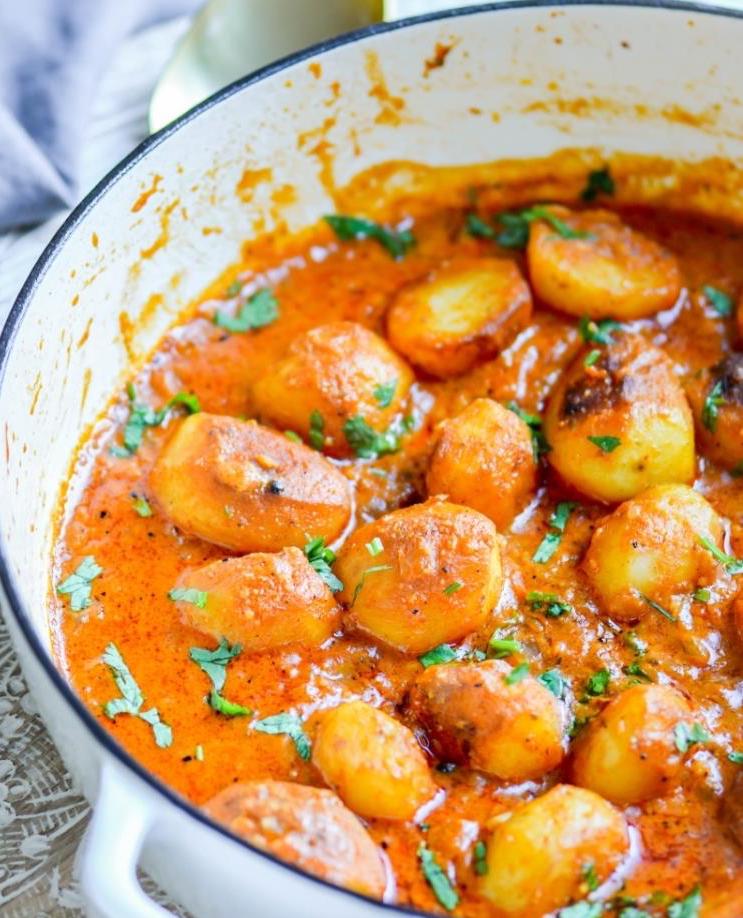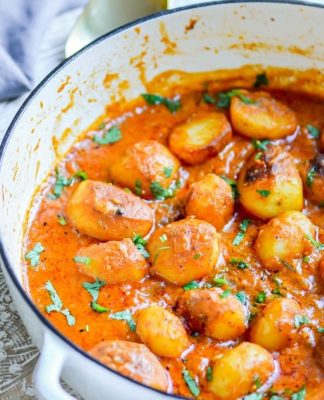 Source: www.chefdehome.com
Small pieces of potatoes mixed spicy gravy eating with butter naan is just a WOW experience. The sabji is so tasty and delicious you lick your fingers like anything. Amazing dinner sabji.
---
Source: Bhavna's kitchen YouTube channel
Desai Vada is a scrumptious Gujarati recipe & gluten-free. It is very simple to make and one of the unique fried items in Gujaratis. The vada is soft inside and crispy outside.
---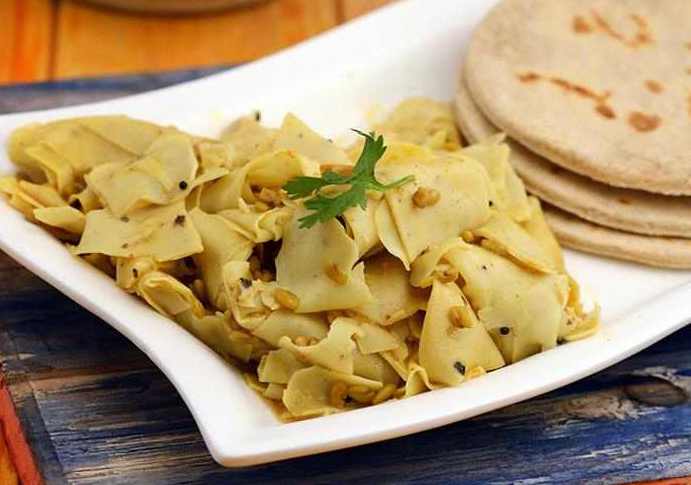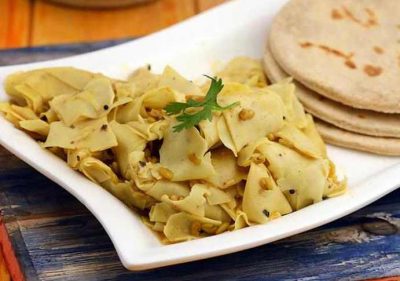 Source: www.tarladalal.com
Methi Papad is a spicy & gravy sabji best suitable during lunchtime. It's an iron-rich sabji.  Methi has a lot of health benefits like lowering blood sugar best for breastfeeding mothers. It is bitter yet tasty as it looks.
---
Gujarati Winter Dinner Recipes: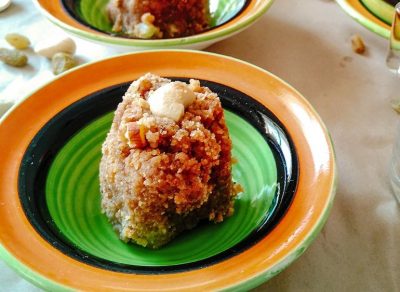 Source: www.archnaskitchen.com
Adhiya Pak is a traditional Gujarati recipe. It is made to keep one's body warm during chilly winters. It is made out of Urad Dal roasted in Ghee along with some nuts. You can have it after you complete your dinner.
---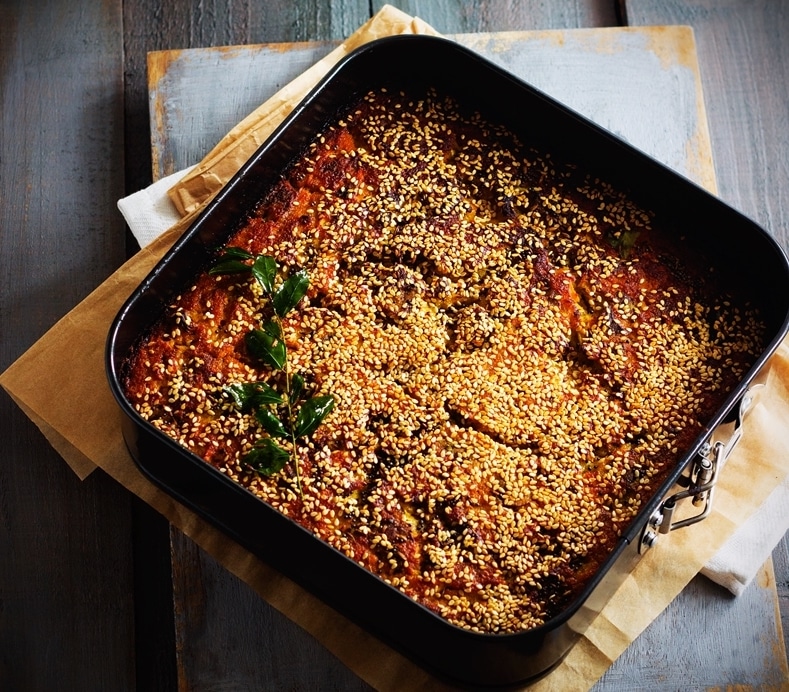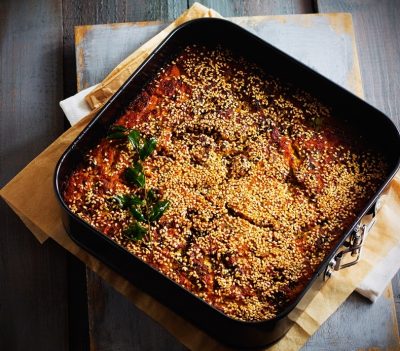 Source: www.jcookingodyssey.com
Handvo is spicy rice & lentil cake very much famous in Gujarati cuisine. Spicy food is necessary during winters and it just makes a different taste in chilled winters having Garma Garam Handvo at home. Perfect time to spend with food.
---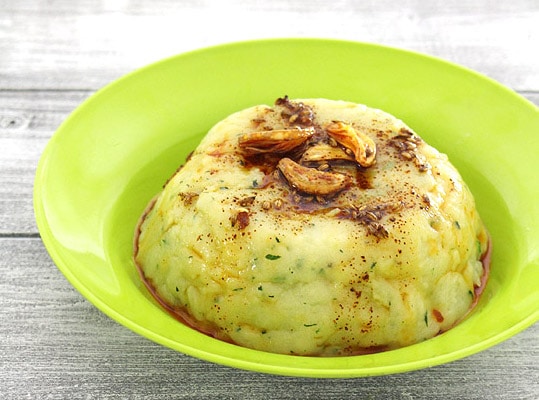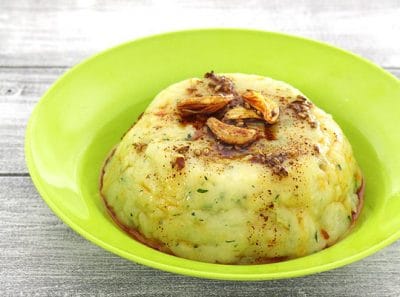 Source: www.spiceupthecurry.com
Khichu is Gujarati traditional recipe you can enjoy in a quick time. It is cooked with rice flour dough mixed with some spices. It is soft that you can enjoy hot served. This is the best winter recipe to have some spicy food.
---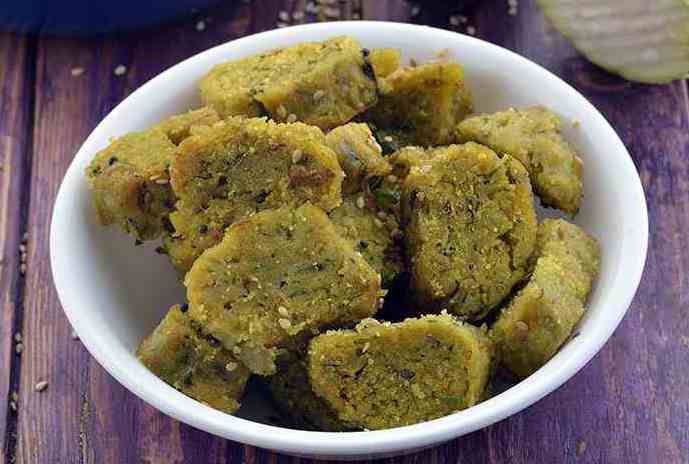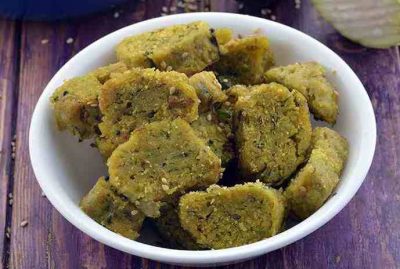 Source: www.tarladala.com
Dudhi Muthiya is a steamed recipe to enjoy during winter days. It is made of green chilies, coriander & ginger to give it a zesty flavor. The Muthiya recipe is tasty & and scrumptious to have it as a light dinner.
---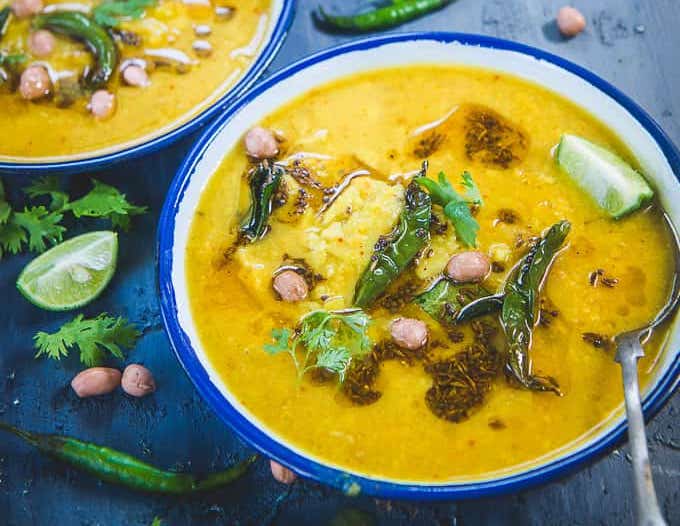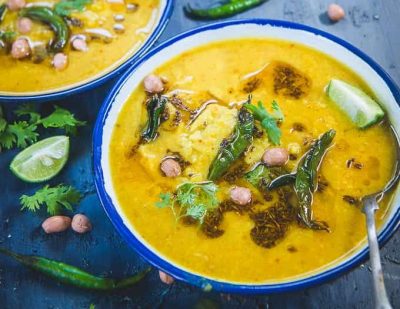 Source: www.whiskaffair.com
Dal Dhokli is a spicy, sweet & gravy recipe made of wheat flour perked with spices. It is good after your gym or walks sessions to boost your body energy. It is full of protein and one can enjoy it during chilly winters.
---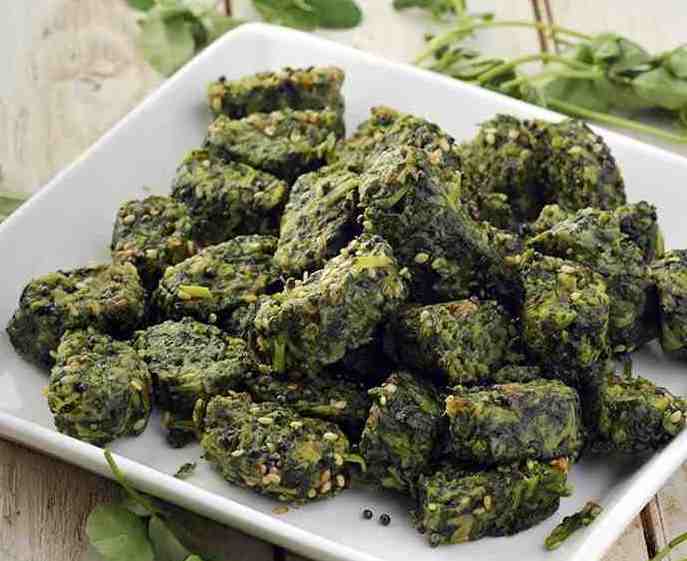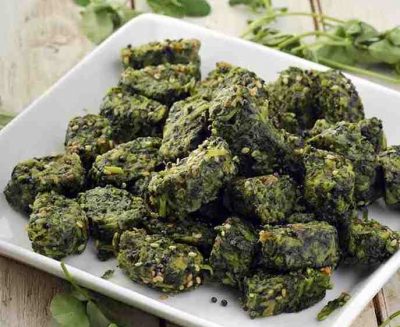 Source: www.tarladalal.com
Palak Muthiya is steamed and serve hot with amazing seasoning. It tastes fresh and keeps your mood up. The dumplings are made of spinach, a worth-trying dish.
---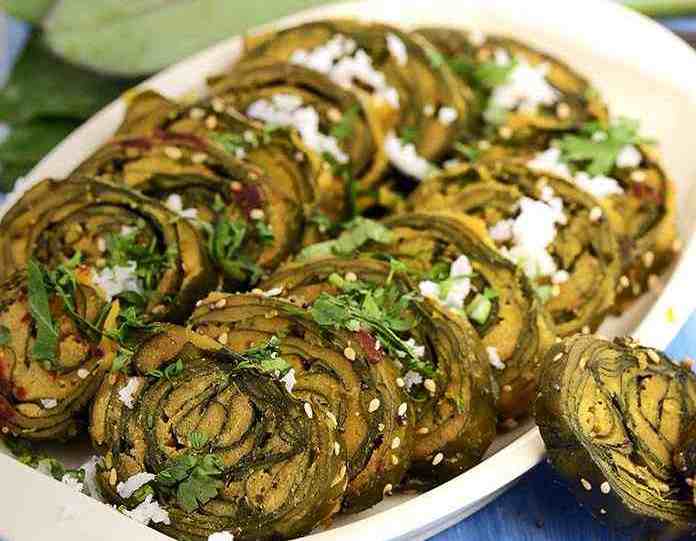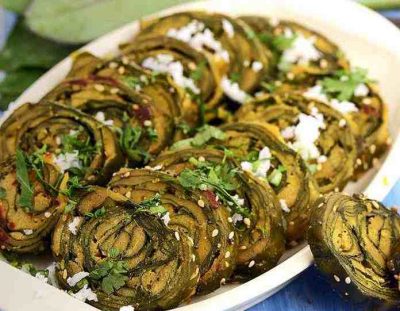 Source: www.tarladala.com
Patra is a tasty & delicious Gujarati recipe to try once in a lifetime. It is a little sweet as well as spicy. The recipe is loved by kids. It is an amazing light recipe to enjoy during dinner time. Just pour some lemon drops on it and have it with onion salad & enjoy these amazing small rolls.
---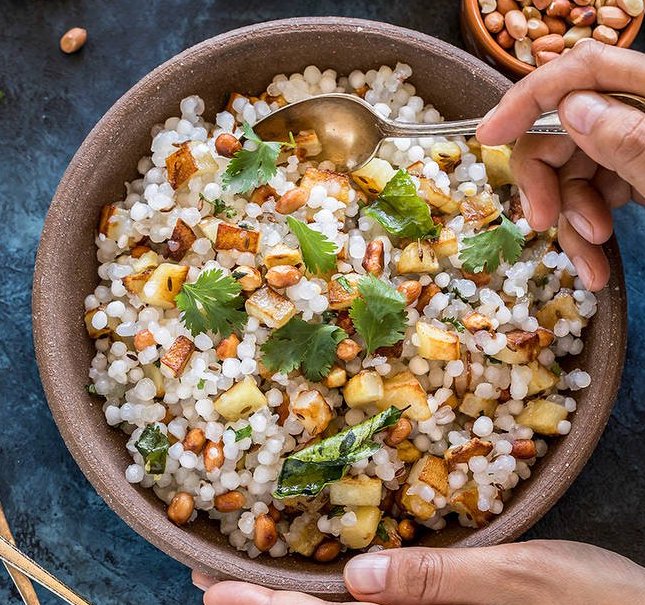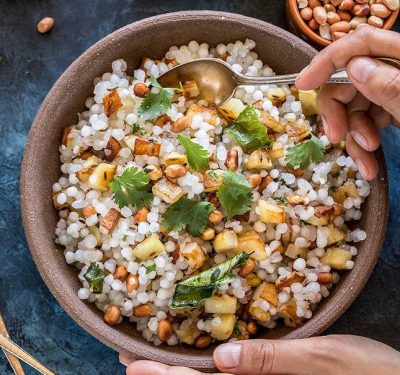 Source: www.cookwithmanali.com
Sabudana Khichdi is a popular Farali recipe in Gujaratis. It is a lightweight recipe that just fills your stomach with amazing flavors. It is a vegan and gluten-free dish. This khichdi gets ready in less than 15 minutes. Navratri festival generally takes place in the winter season. And many people are doing fast. At that time, all the Gujarati households are preparing this yummy khichdi.
---
Source: Rajshri Foods
Khasta Kachori Moong Dal is scrumptious Gujarati food that is enjoyed by all Gujarati households. The dumplings are made of moong dal and then fried in the oil. The filling is so yummy and tasty you can enjoy an appetizer with your dinner.
---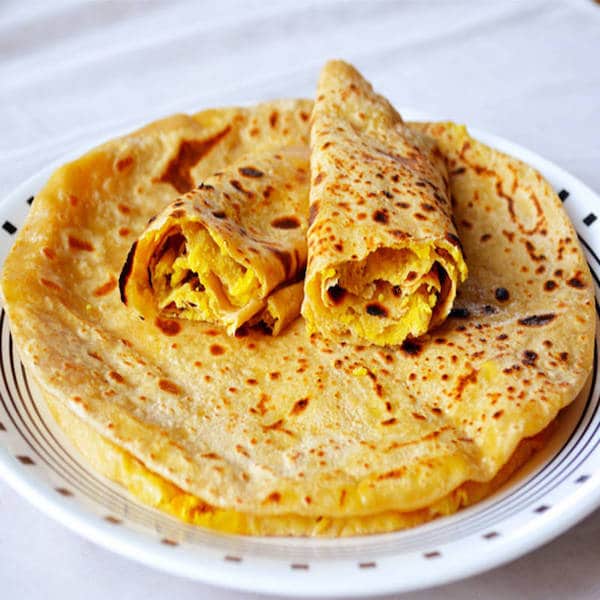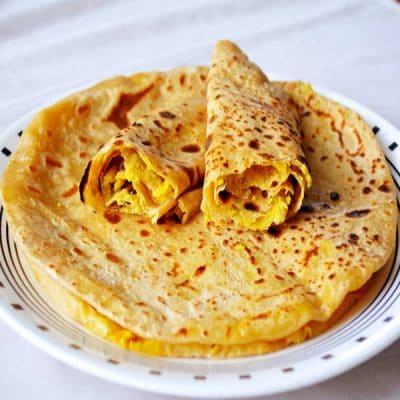 Source: recipes.timesofindia.com
Puran Poli is a dessert recipe enjoyed during wintertime. When the festivals take place, nobody can forget this. It is made with chana dal, flour, cardamom & sugar. The taste is outrageous.
---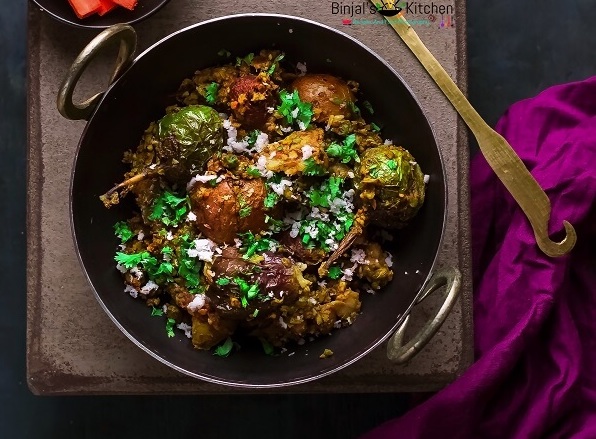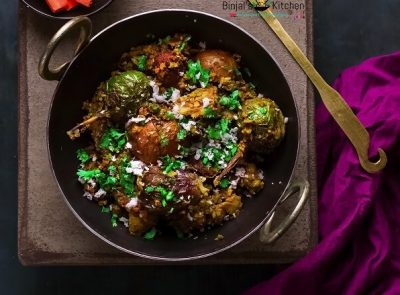 Source: www.binjalsvegkitchen.com
It is a winter delicacy recipe. It is a popular Surat Dish. A perfect blend of all the seasonal veggies in a pot with the fire on the top. It is also a December wedding season hot favorite dish.
---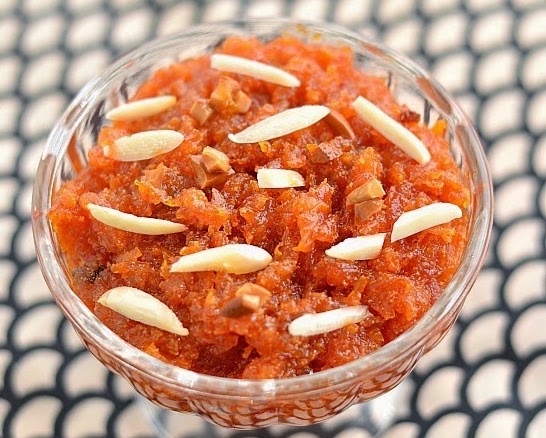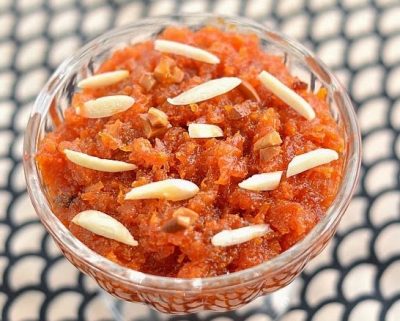 Source: www.ticklingpalates.com
Winter is here and Gajar Ka Halwa is not there- not possible at all. People make Gajar Ka Halwa at home especially during winters because our skin gets dry in winter & it helps moisturize your skin.
---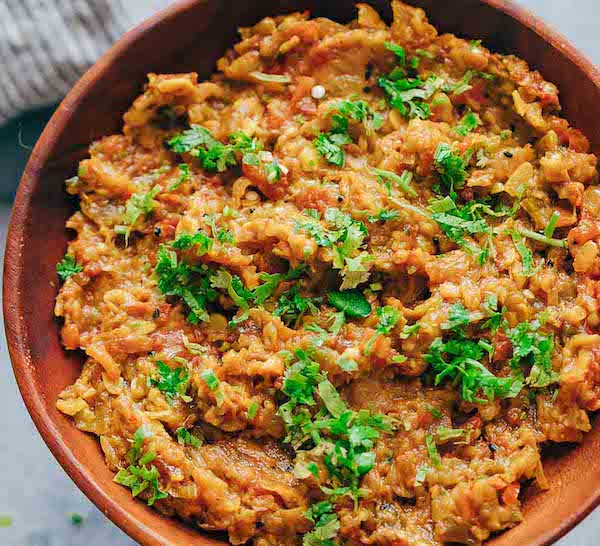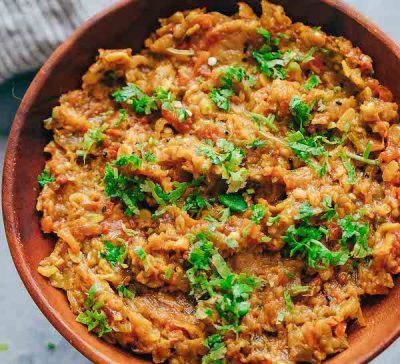 Source: www.myfoodstory.com
It is an aromatic flavor dish enjoy during this winter. The Baigan is studded with garlic and roasted on the open flame. They will just blow in your mouth like a crackling star in the sky.
---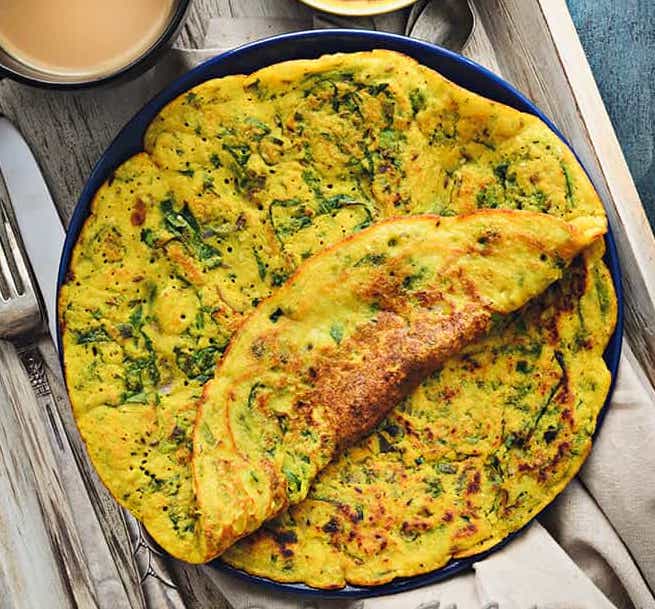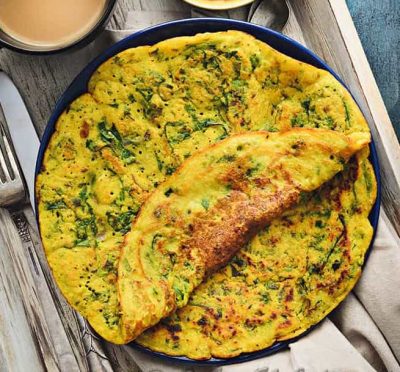 Source: www.cubesjuliennes.com
Moong dal chilla is an Indian pancake made with moong dal & spices. It is wonderful Gujarati food that goes well with dinner. It is very easy to make & a powerhouse of nutrition.
---
Source: Something cooking with Alpa
Gathiya Sabji is a spicy gravy that you can serve with roti or chapati. Generally, during winters, you like to eat spicy food and one cannot say no this mouth-watering Gathiya Sabji.
Gujarati Winter Snack recipes: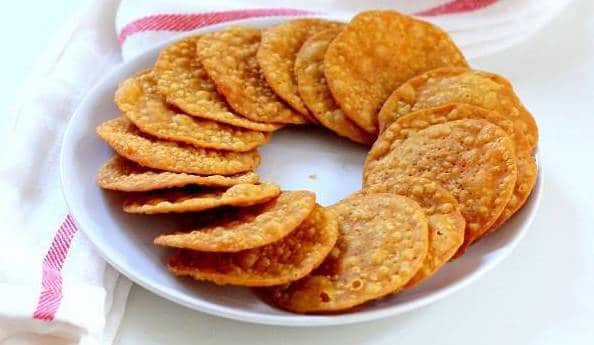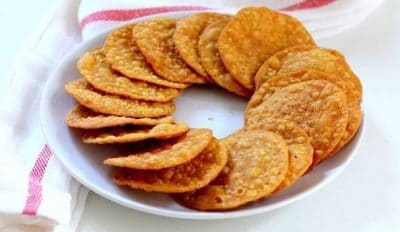 Source: www.werecipes.com
Masala Puri is crispy, spicy and crunchy snack recipes that you will find in many Gujarati households. It is tasty when served with masala chai for the evening. One of the best snack recipes that every kid wants to have it in hand.
---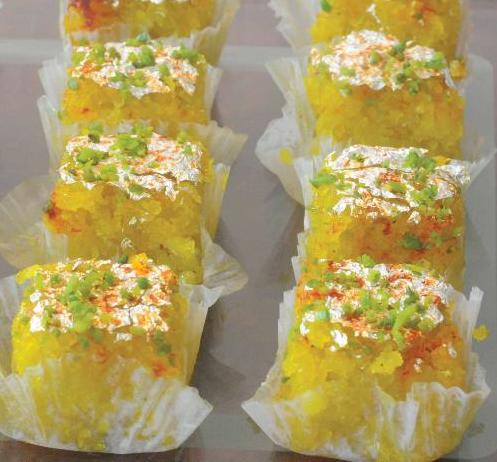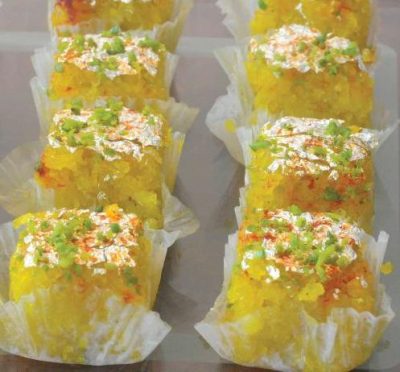 Source: www.tarladala.com
Kopra Pak is a delicious coconut flavor Gujarati sweet recipe that is good having after a heavy dinner. It is mixed with saffron milk and gives you a lavish feeling. The texture is smooth & creamy.
---
Source: Poonam's kitchen
Ghooghra is a Gujarati traditional sweet recipe that you can enjoy post-dinner. It is loved by all ages. The famous Ghooghra is made of sooji & garnished with dry fruits. It's a rich sweet.
---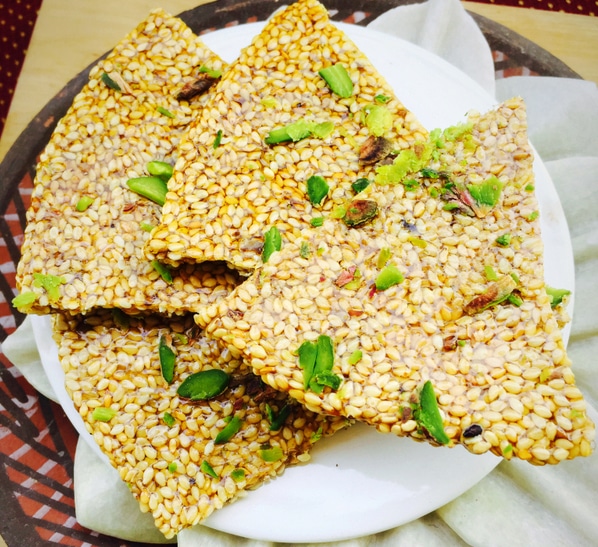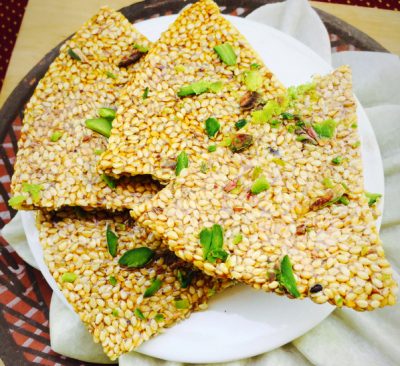 Source: www.ribbonstopastas.com
Til Chikki has wider varieties and has found its place in the best pick winter recipe. The Chikki is not only for winters but for Diwali & Navratri season too.
---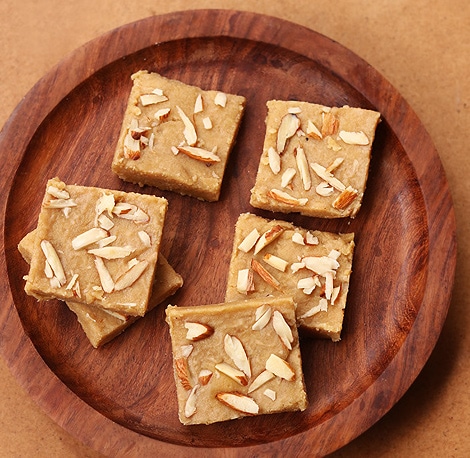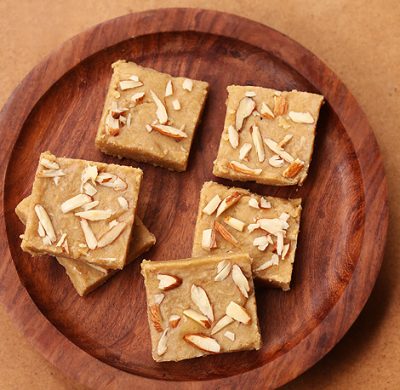 Source: www.sharmispassions.com
Sukhdi is a famous sweet item in Gujarati cuisine which is made in the winter season. It's a three-ingredient recipe & very easy to make. The jaggery is responsible for dilating the blood vessels and increasing the blood flow.
---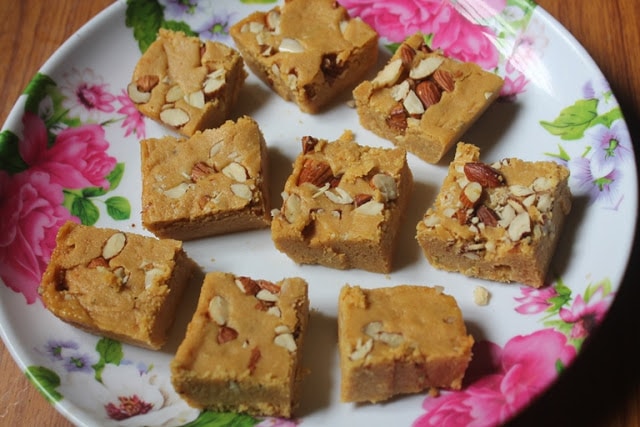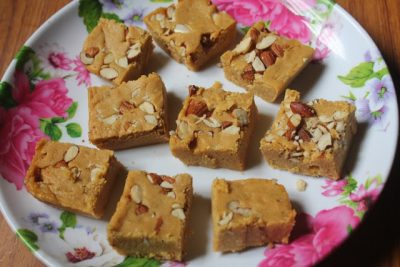 Source: www.yummytummyaarthi.com
Mohanthal is an amazing Gujarati fudge style sweet dish. These squares delicacies are just amazing in taste & just melt in your mouth with real sweetness.
---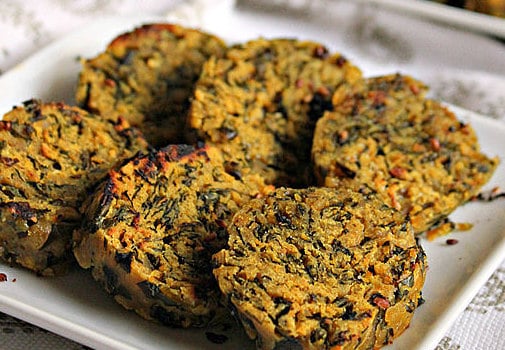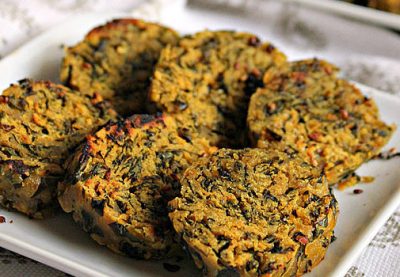 Source: www.aromatic-cooking.blogspot.com
A healthy Gujarati snack is Muthiya is making a position in the winter recipe bucket list. It is very healthy also because the Muthiya is made of Methi which is very beneficial to your health.
---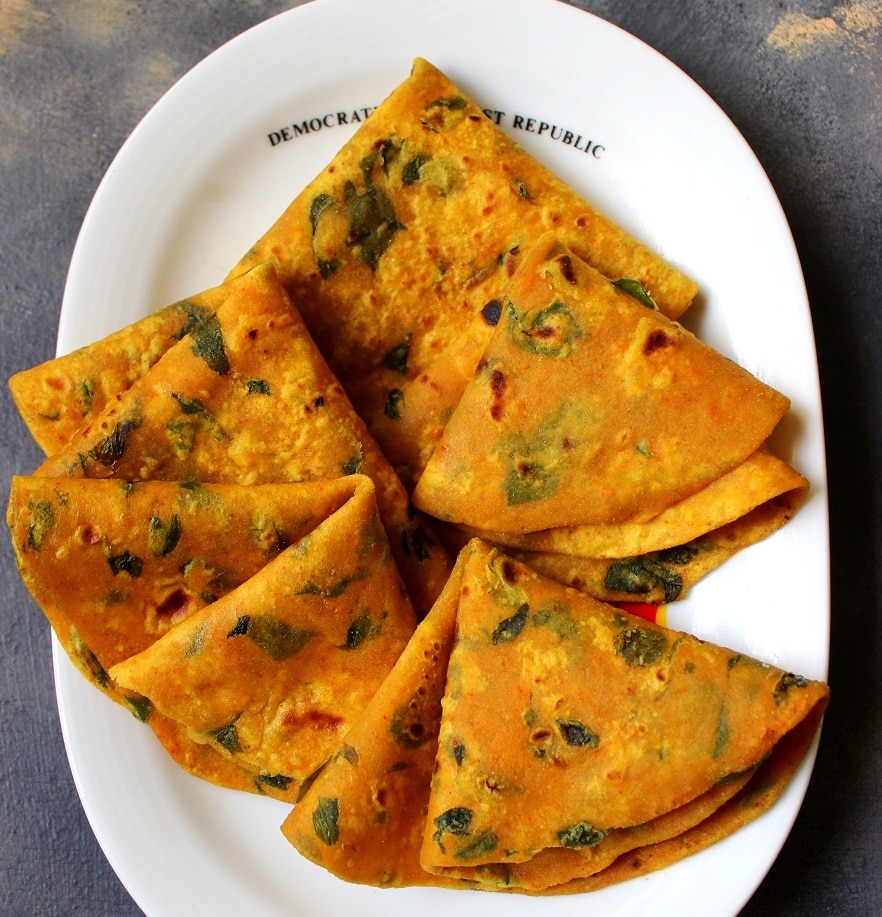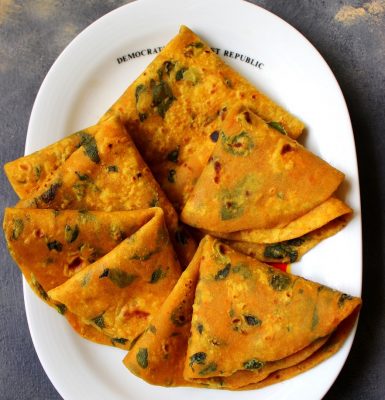 Source: www.priyakitchennette.com
Thepla is an amazing Indian bread dish. It is the best food and we are telling you reasons-perfect travel food because you can keep for at least 2 months. It fills your tummy for the next 3 hours so you can have it as morning breakfast too & it can be lunch box idea also.
---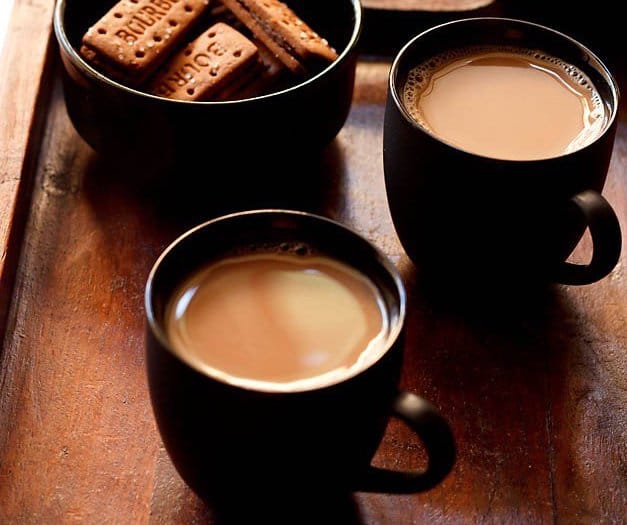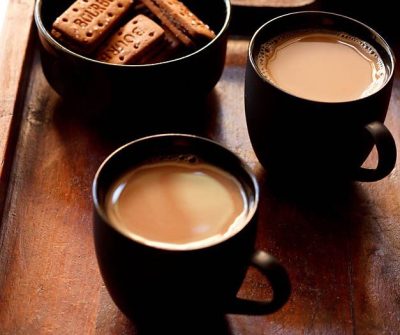 Source: www.vegrecipesofindia.com
During winter times, Ginger tea is the best solution for instant care. If you are suffering from cold then this will be a good choice to drink in the morning. You will also feel joyful after sipping it and enjoy the aroma of it.
---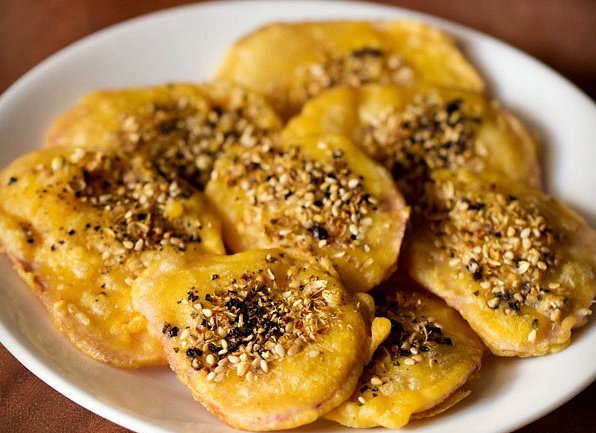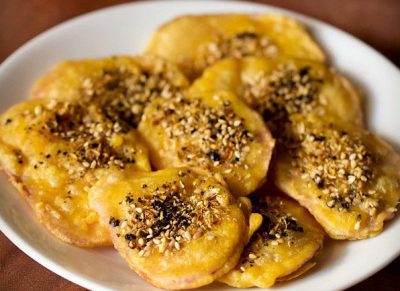 Source: www.vegrecipesofindia.com
Crispy fritters during chilly mornings having it at the beach will be so much refreshing start off your morning. You can make it in simple steps and enjoy it during your morning chilly outings.
---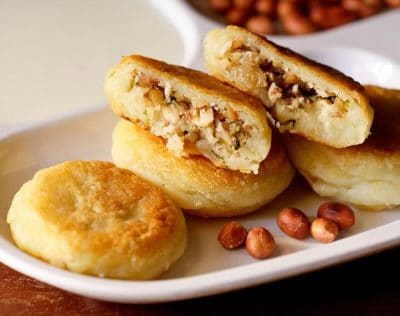 Source: www.vegrecipesofindia.com
Farali Pattice is a crispy potato filled fried in oil and succulent Gujarati food. It is very tasty and delicious snack item you can serve it with tomato sauce. Gujarati people generally eat during fasting days to balance their stomachs.
---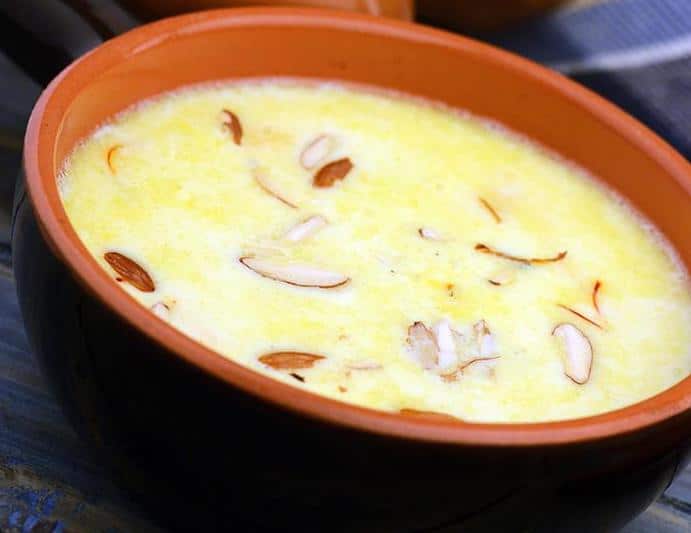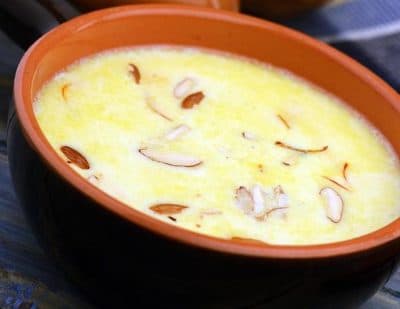 Source: www.tarladala.com
Doodh Pak is an amazing dessert recipe you can have it as a snack too during evening time. It fills your stomach till your dinner time and it's very tasty. It is also called as a thick mithai. It's very rich as mixed with dry fruits.
---
Source: Nisha Madhulika YouTube
Masala Khakhra is Gujarati's favorite snack. Whether it is morning or evening, this khakhra is an amazing choice. It is very light on your stomach and tasty savory. It is an instant food idea to have before dinner starts.
---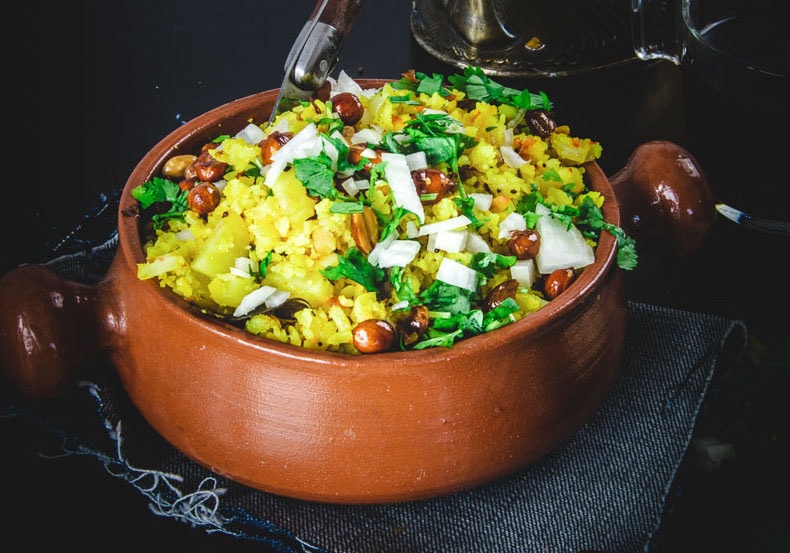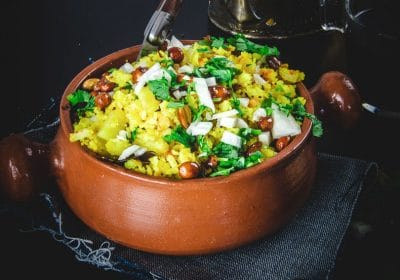 Source: www.mygingergarlickitchen.com
Batata Poha is a quick recipe for snack time. It is a very popular dish among Gujaratis. You can serve Poha in breakfast and snacks as well. It is made of flattened rice and very light on the stomach.
---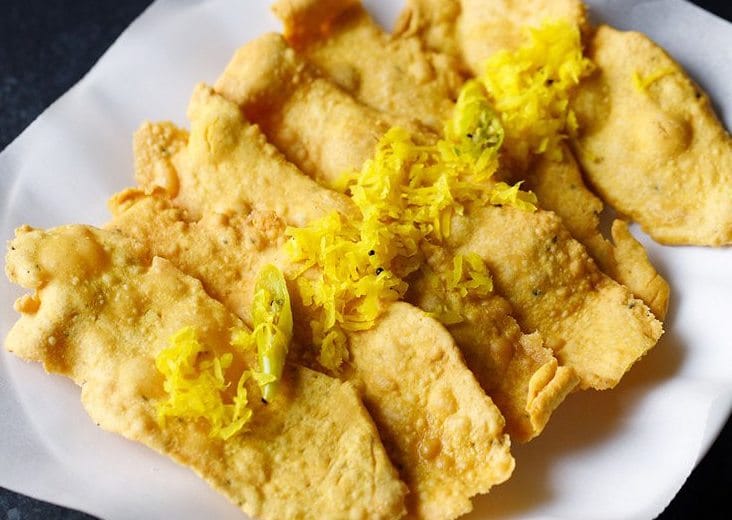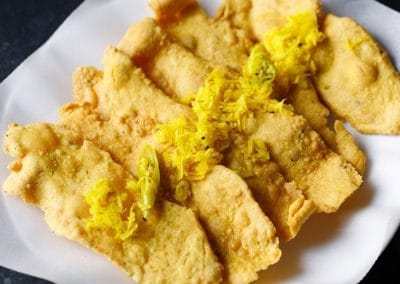 Source: www.vegrecipesofindia.com
Fafda is a crunchy food made with Besan. It is a popular Gujarati snack item that you will find at every farsan shop. You can eat it with green chilies and green chutney. Hot Fafda with spices makes a solid taste in your mouth.
---
Enjoy these amazing creative flavors of aromatic Gujarati food that will just add an extra layer of enjoyment this winter season.
A great compilation of recipes to try this winter. Let us know in the comments which one you gonna make first.
Happy chilled mornings to you!