Gujarati winter recipes are outrageous and have amazing flavors. All the dishes are unique in themselves, and many of them have health benefits too.
When winter arrives, our elders come into full action and make some lovely, healthy, delicious foods for us. These traditional food help us to bear the cold and dry weather and provide us with immunity.
This happens in every Indian corner. Every Indian state has its winter recipes to celebrate and enjoy the winter season.
In Winter, Gujarati people tend to eat heavy foods that help them get some inner warmth.  These include dishes made from jaggery, barley, millets, etc. The taste of Gujarati recipes is a mixture of sweet and sour.
This is because these foods are heavy and take a huge amount of digestion time and thus provide us with inner warmth.
Bringing you 40 Gujarati Winter recipes to warm you up. We share some of the most cooked winter recipes by Gujarati moms and Nani's for more than years.
Let's unfold the most treasured Gujarati winter recipes.
Download our Free Recipe Cookbook
---
10 Flavorsome Gujarati Main Course Recipes For Winter
Let's begin the winter with special Gujarati recipes with main course recipes.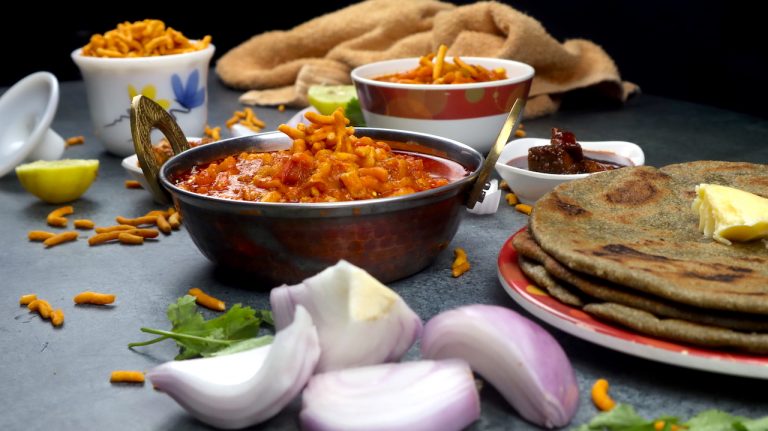 Sev Tameta with Bajra No Rotlo is a simple and quick Gujarati recipe. It is a spicy and sweet tomato curry with the crispiness of sev.
---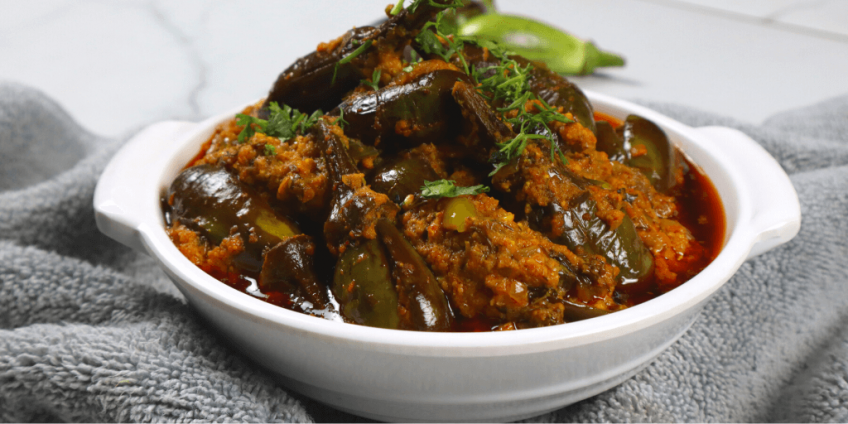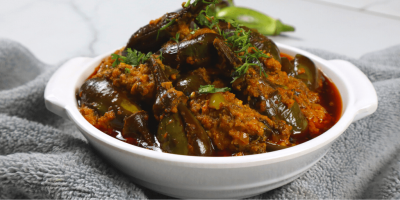 Baingan masala aka brinjal masala is a popular eggplant recipe in the Northern regions of India. Watch the recipe to make it dhaba style.
---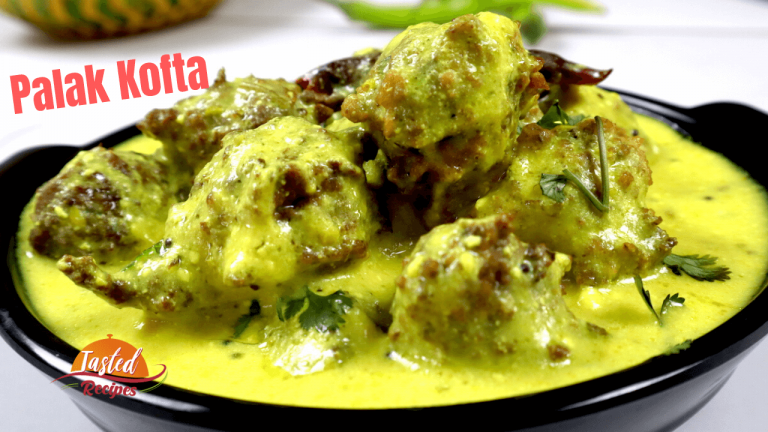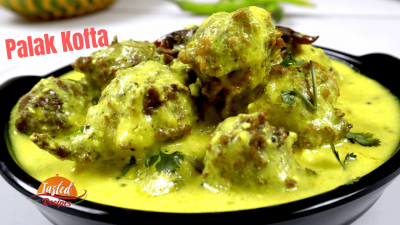 Palak Kofta is a healthy Indian curry recipe with rich taste. It's made of spinach dumplings and other Indian masalas. The buttermilk flavoured is nice.
---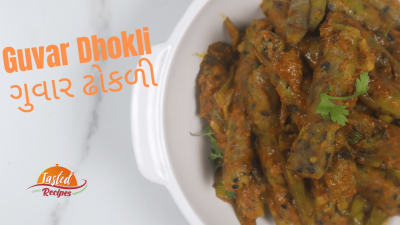 Guar dhokli is a traditional Gujarati dish in which cluster beans and flour dumplings are cooked with spices. This dish is easy, delicious and healthy. 
---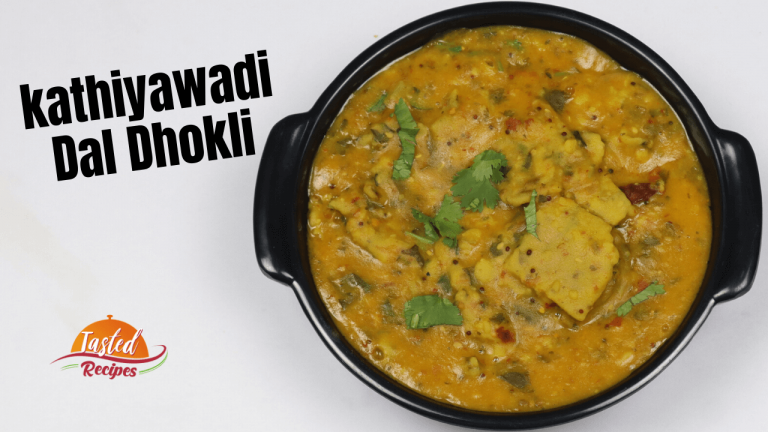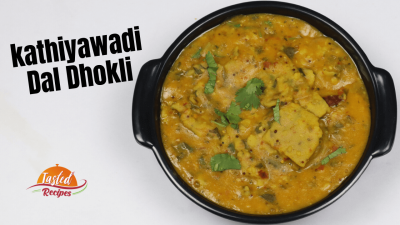 Dal Dhokli is a khatti-meethi regional kathiyawadi recipe from the state of Gujarat. Click to browse 2 different methods of making dhokli.
---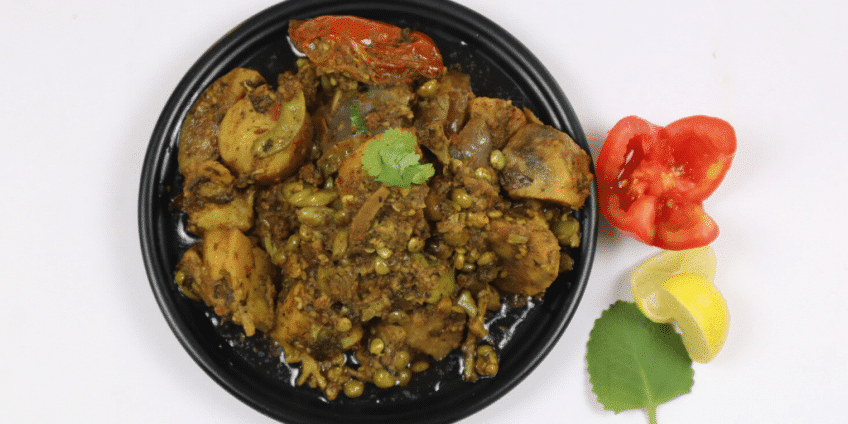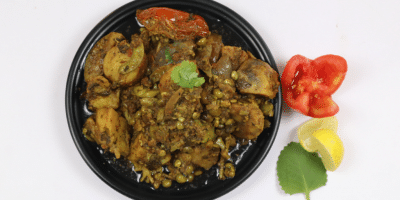 Surti Papdi Undhiyu is a traditional dish from the Surat region of Gujarat state in India.Undhiyu is a dish comprising of vegetables available in winter.
---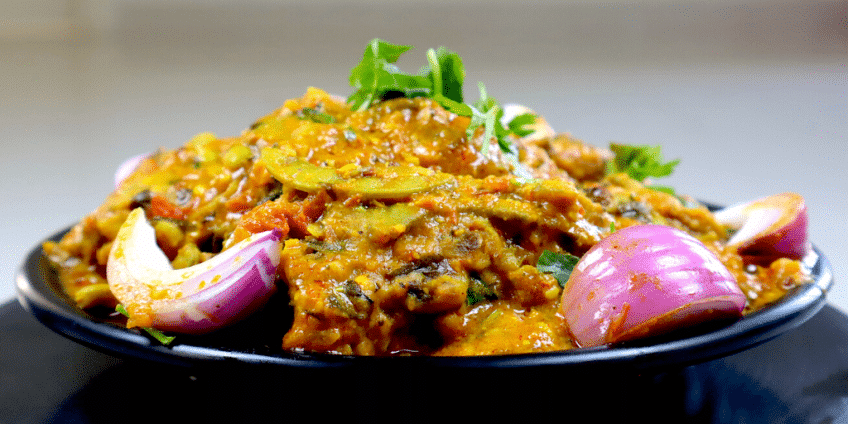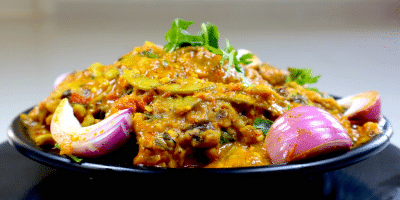 Papdi Dhokli is an all-time favorite for people in Gujarat. It has a sour and spicy taste with a tinge of sweetness in it. Also, a winter special recipe.
---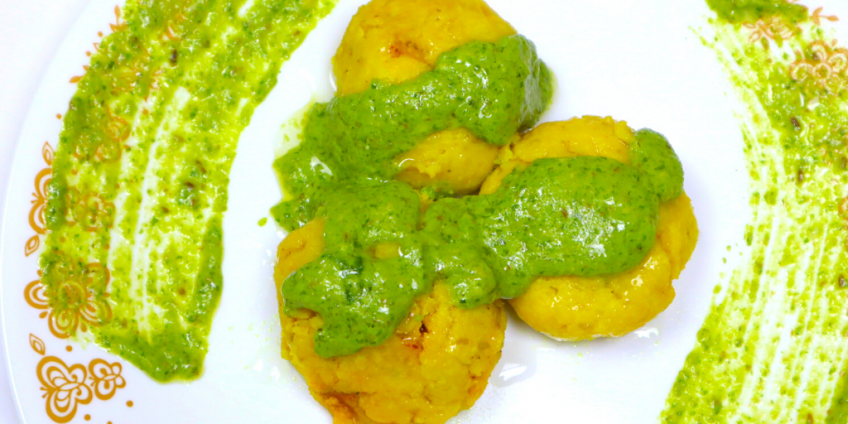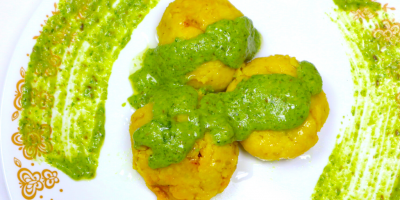 Stuffed Kapuria with Green Cheese Sauce is a delicious Gujarati recipe made with a twist. It's spicy, creamy and cheesy recpies & Gujarati fusion recipe.
---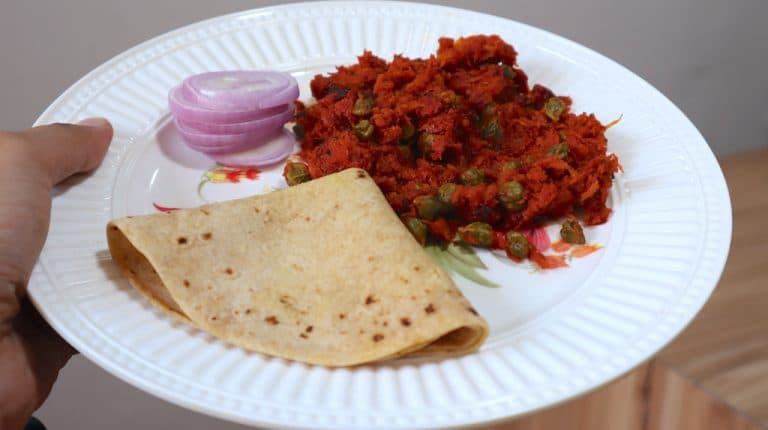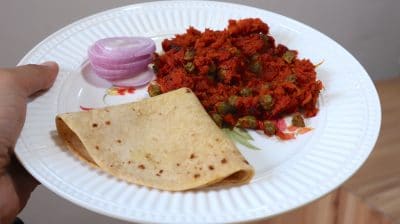 Gajar Hara Chana sabji is amazing seasonal recipe sauteed in oil with Indian masala and ready in just some minutes. It is healthy and easy to make.
---
20 Delicious Gujarati Snack Recipes For winter
Gujaratis love snacks (Cha Nasto). Snacks are inevitable for any occasion and to fill your hungry stomach. So here we bring you 20 delicious snack recipes to make your winter more enjoyable.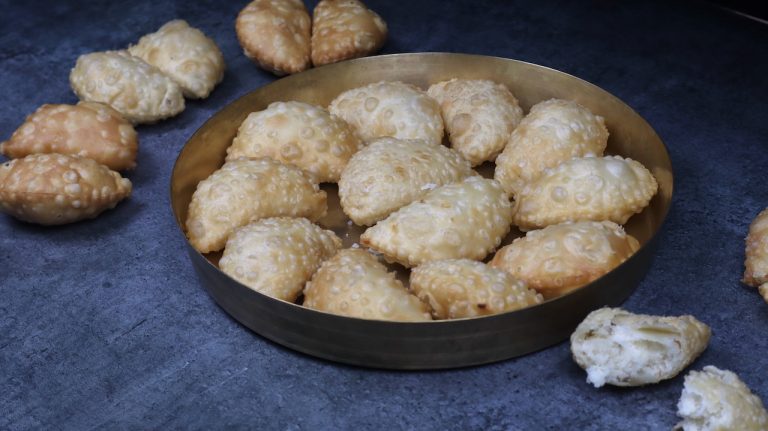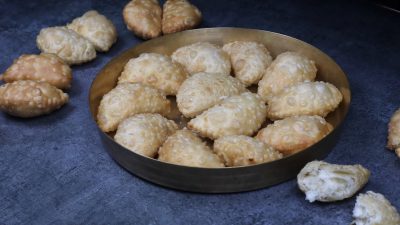 Rava Ghughra is an innovative version of traditional mawa ghughra. Another name for ghughra is gujiya. For special occasions,Diwali or Holi.
---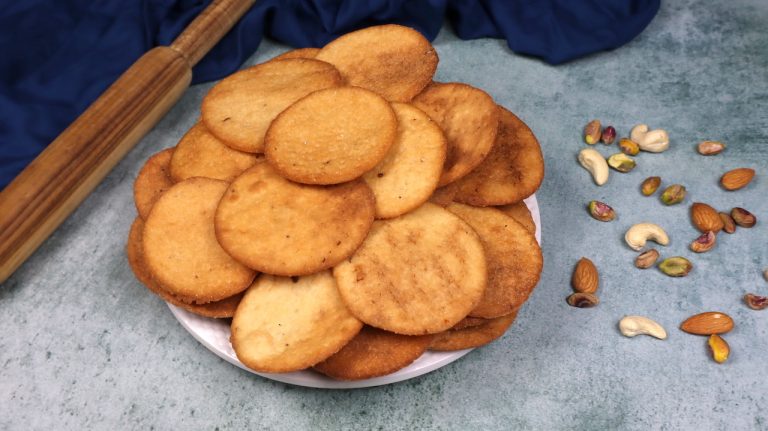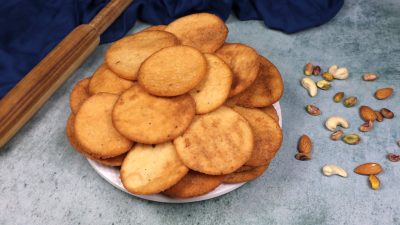 Rava Maida Puri is a traditional recipe that is crispy. People consume this snack during festivals like Diwali or Navratri.  
---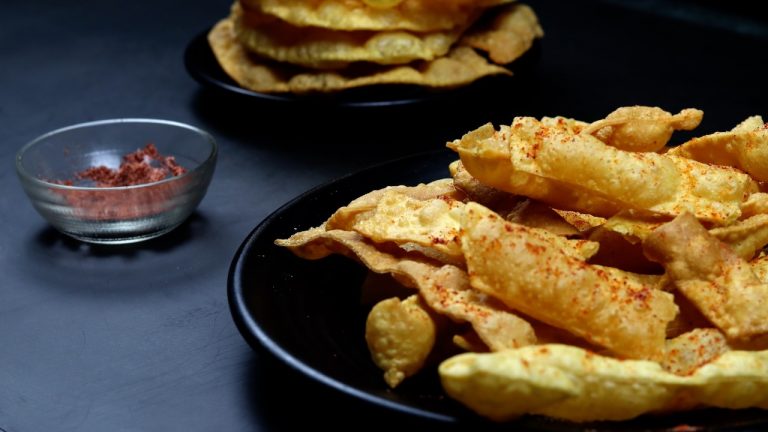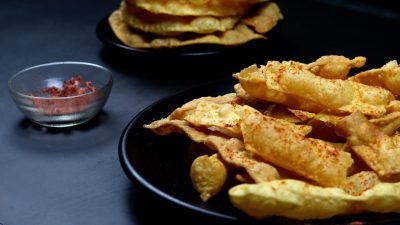 Chorafali is an interesting deep-fried, flaky snack. This is a traditional Diwali snack that Gujaratis love to make. It is less fussy snack.
---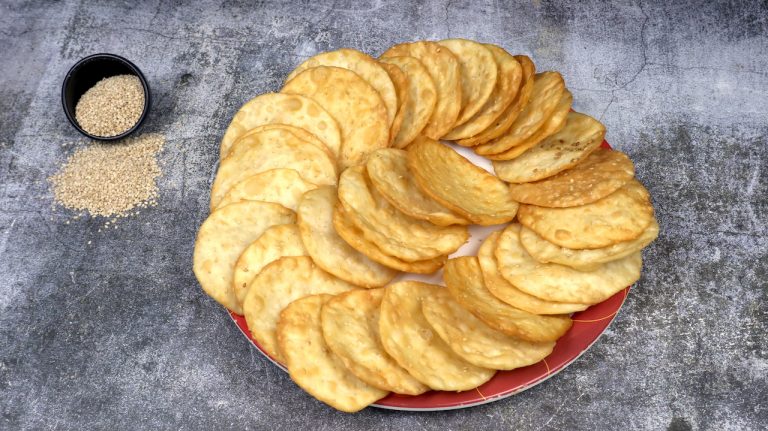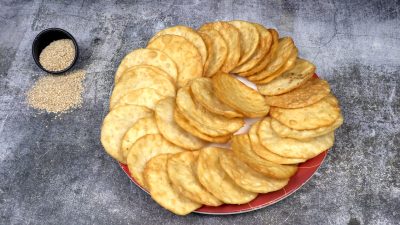 Suvali Puri is a crispy and delicious deep-fried traditional Indian flat-bread. It is a specialty of Gujarat and is very similar to crackers.
---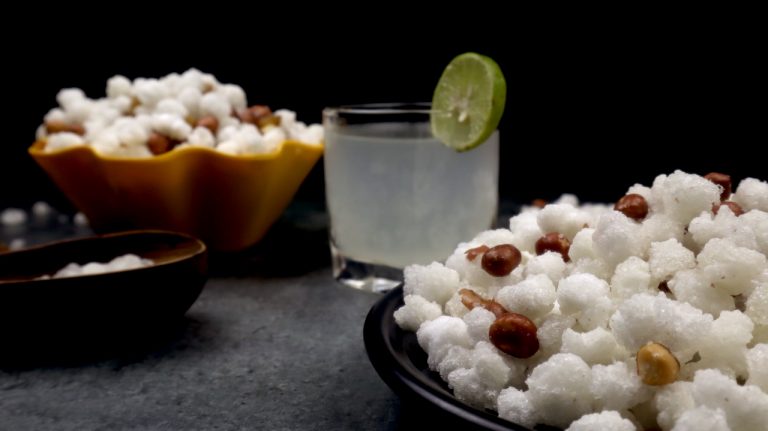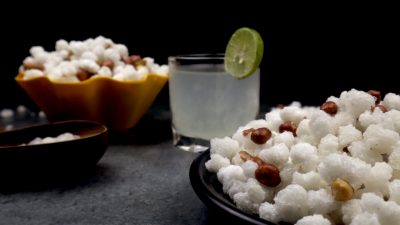 Sabudana Namkeen is a crispy & delicious snack of tapioca pearls. This recipe is prepared at festivals like Navratri during fastings.
---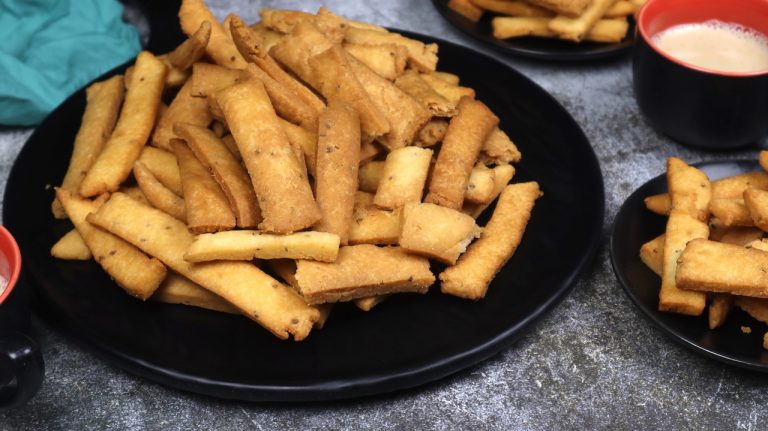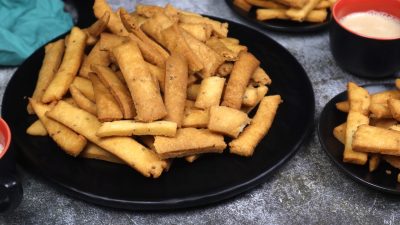 Namak Pare is a crispy & savory deep-fried snack. They are popular in Gujarat and as mathri in some parts Punjab and U.P.
---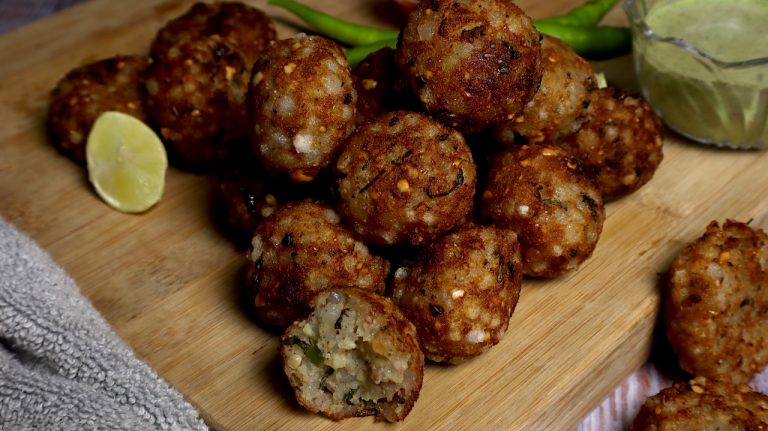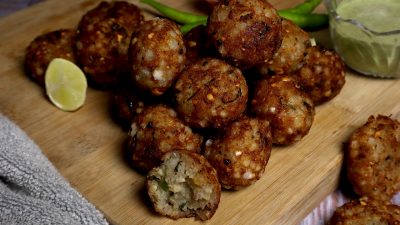 Sabudana Vada is a deep-tried, traditional snack from Maharashtra state in India. This snack is made with the main ingredient sago.
---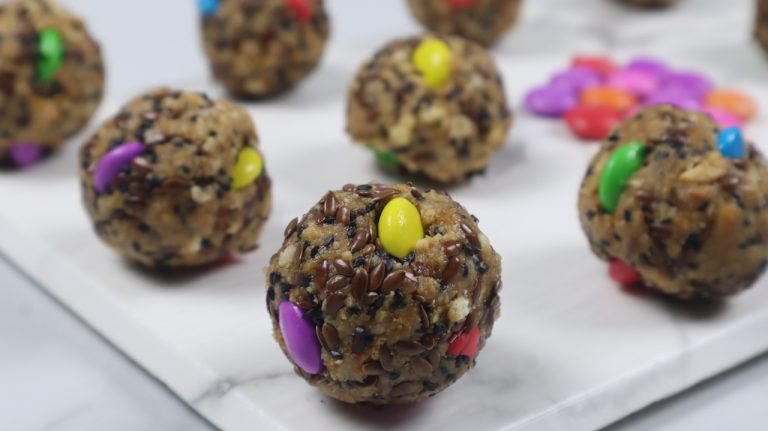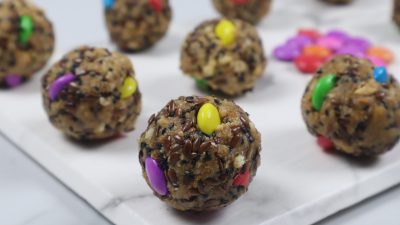 Flax Seeds Candy Energy Bites is nutritious and protein-rich. Prepared with flax seeds, honey, rolled oats, chia seeds, & peanut butter.
---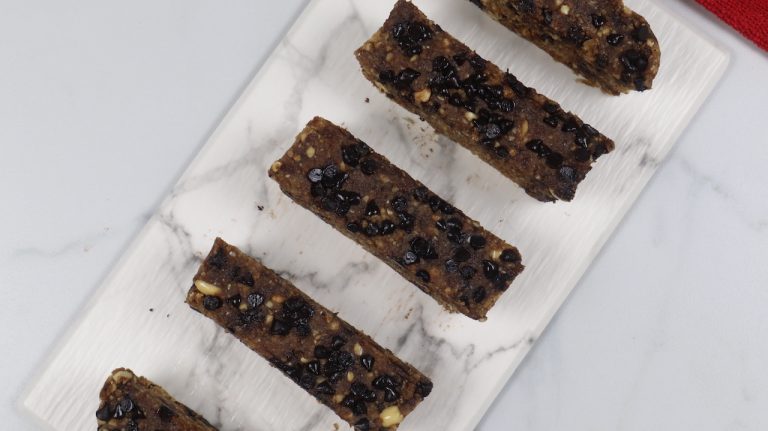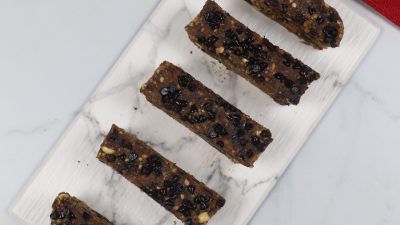 Peanut Choco-Chips Bars are protein-rich and nutritious bar recipes. It's homemade square shape crackers to enjoy breakfast.
---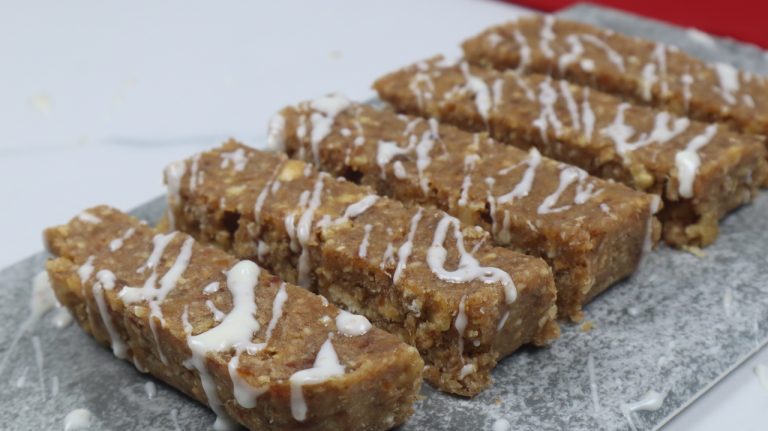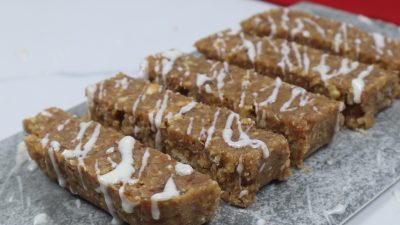 Dates Bars are no-cook, healthy, nutritious, and has the goodness of seeds and nuts. These are protein-rich bars and best for breakfast.
---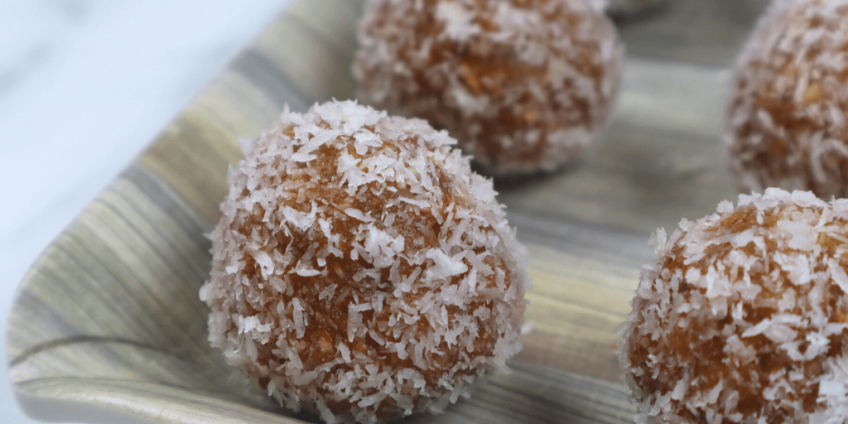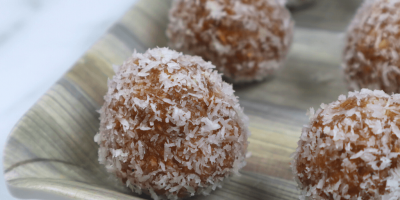 Dates & Almond Energy Balls are an easy, sweet, and delicious snack recipe to make. They are not only tasty but also very healthy to have.
---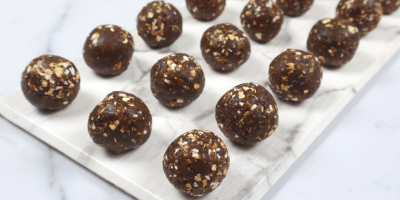 Oats Dates Energy Balls are no-bake snack bites. It is a crunchy, sweet, and extremely healthy. These balls are an excellent source of protein and energy.
---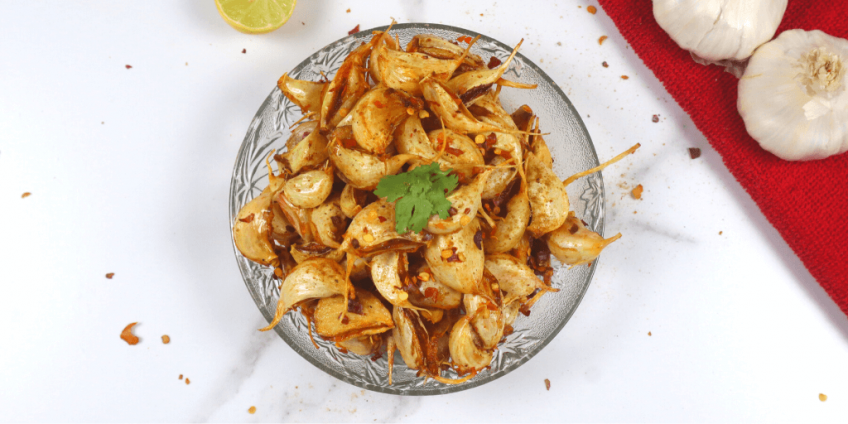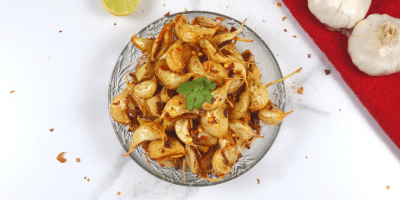 Lehsun Chatkara is a tangy, spicy, crunchy, and unique snack recipe. This is an invasive recipe we make with marinating and deep-frying garlic.
---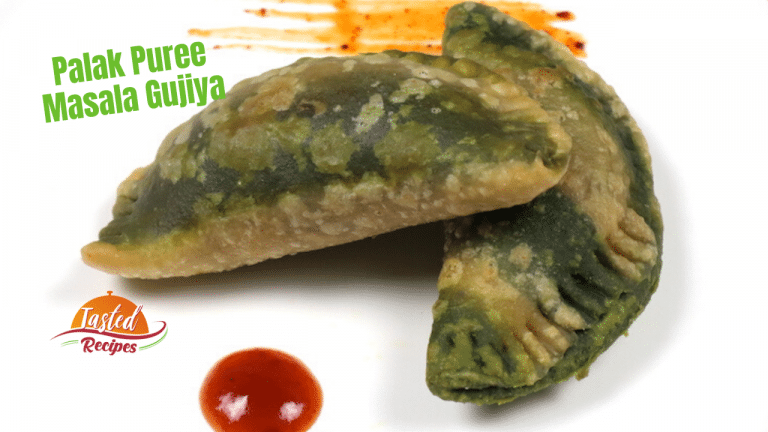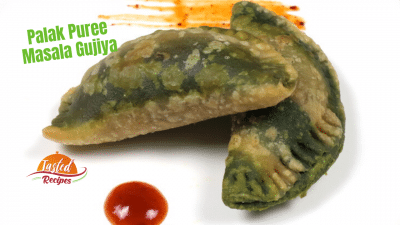 Palak Puree Masala Gujiya is a savory, deep-fried, crunchy snack recipe. It's a wonderful spicy dumpling that you can enjoy at home with tea or coffee.
---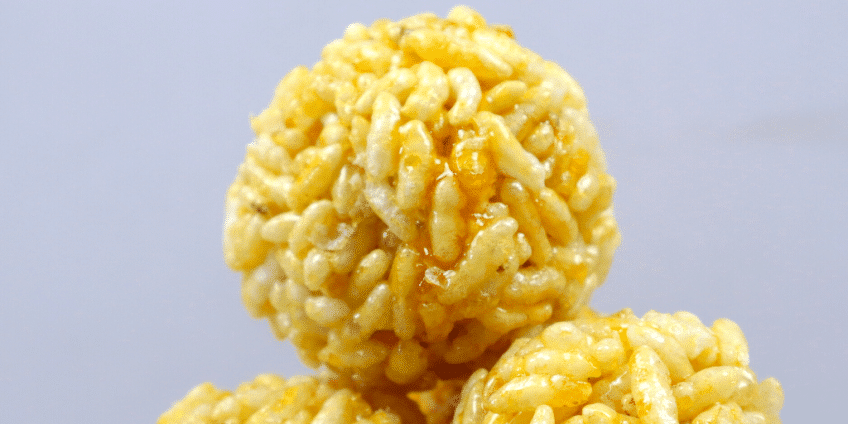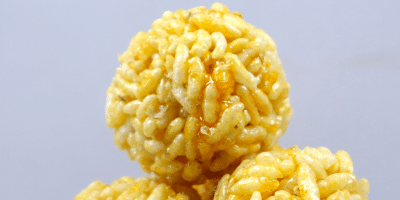 Murmura Laddu is a traditional Indian sweet that's made with melted jaggery and puffed rice. It is an ideal sweet for winter, especially for Uttarayan.
---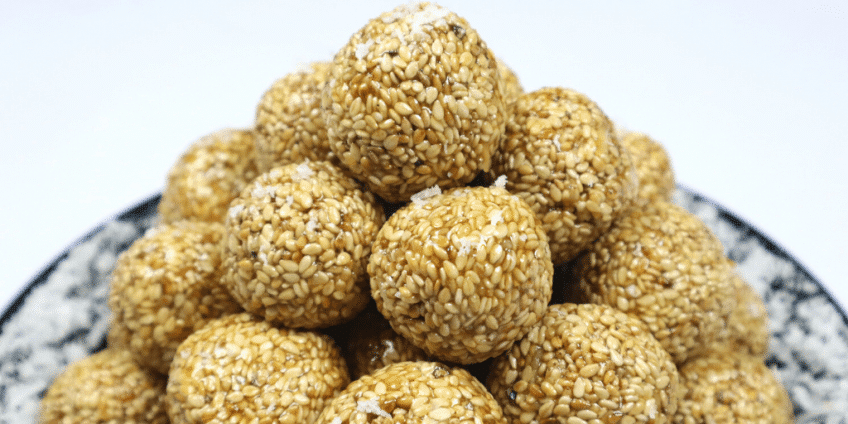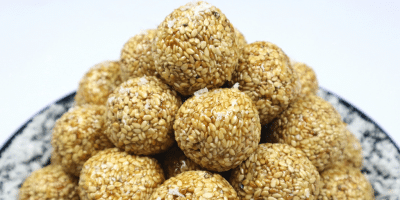 Til Gud Ladoo is a sweet snack of Indian cuisine. It is a winter snack in India, especially made on the festival of Makarsankranti.
---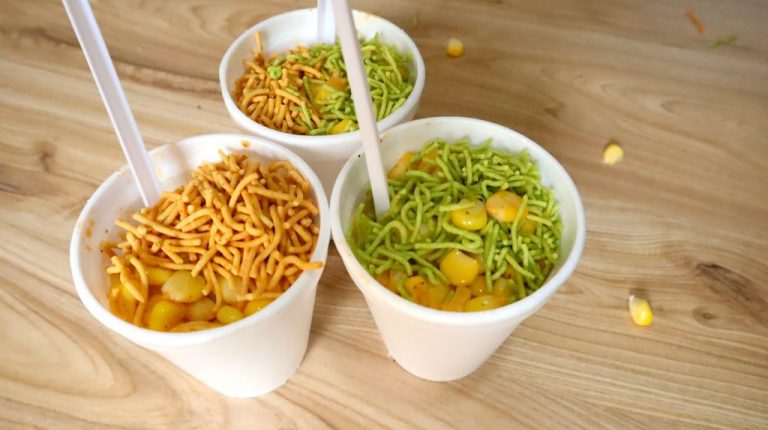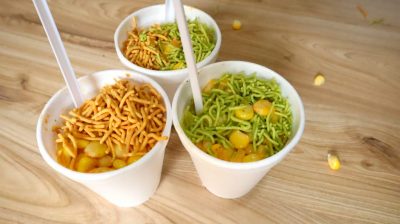 Chatpata Corn Chaat is a popular street food which you can find almost in every city of India. A kid pleaser and youngsters will surely love it.
---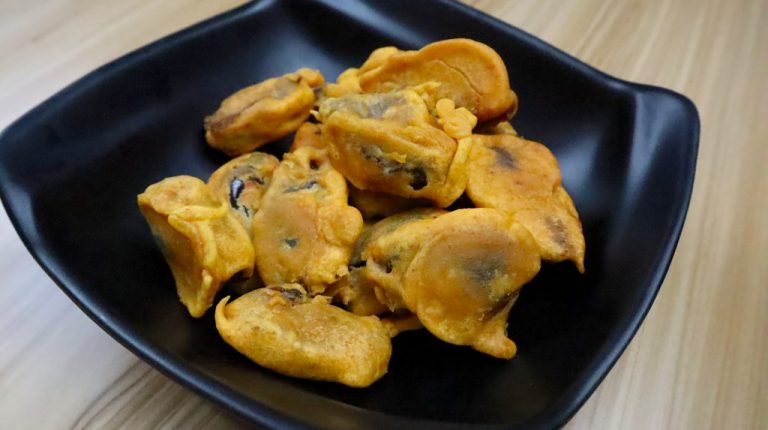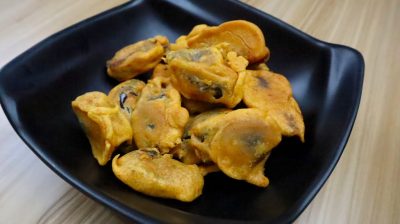 Date fritters are sweet indulgence, deep fried & look too amazing. It is a nutritional fritter recipe & the taste is unique.
---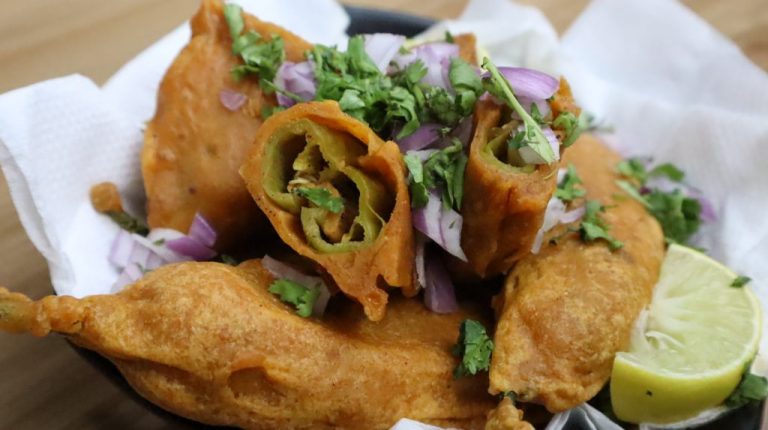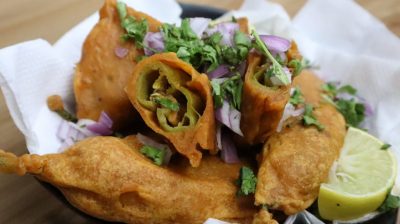 Mirchi fritters are an amazing & refreshing recipe for your mood-boosting. It is filled with tangy and spicy chaat masala & lemon juice.
---
10 Mouth-Watering Gujarati Desserts Recipes
Finally, we have to have sweet. So here are 10 mouth-watering Gujju Bhai's desserts.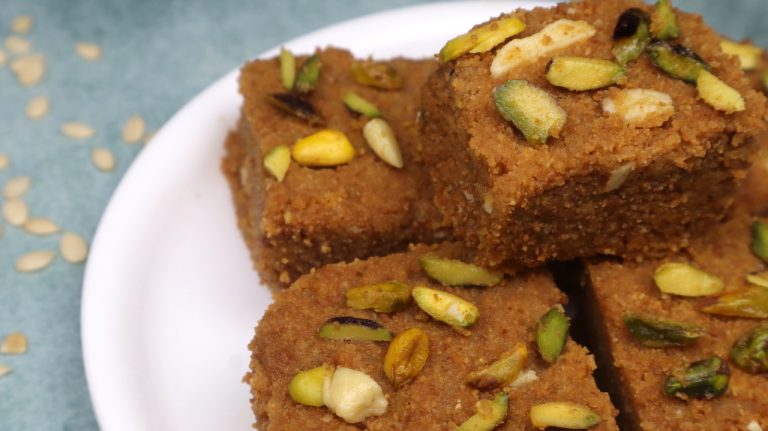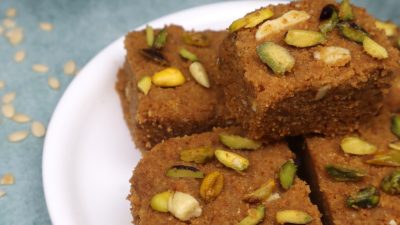 Mohanthal is a traditional sweet dish that consists of besan, ghee, and sugar. It is popular in Gujarat and is also made in Rajasthan.
---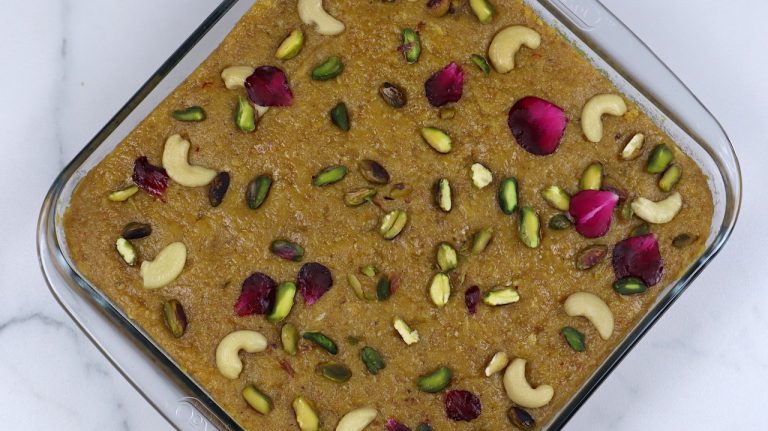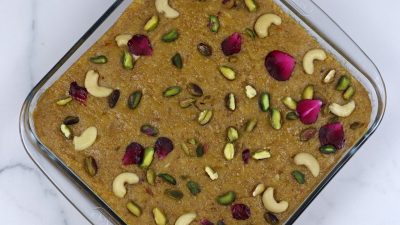 Chana Dal Barfi is a extremely tasty sweet delicacy in India. The dessert is consisting of roasted chana dal, sugar, and milk.
---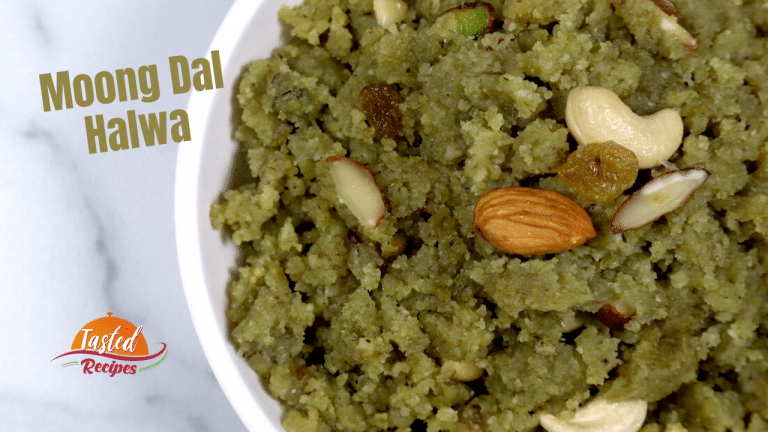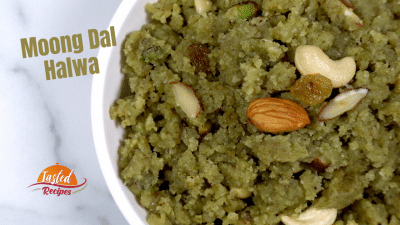 Green Moong Dal is a perfect sweet treat halwa that everyone will love. It has a soft, sweet, and moist texture that melts in the mouth.
---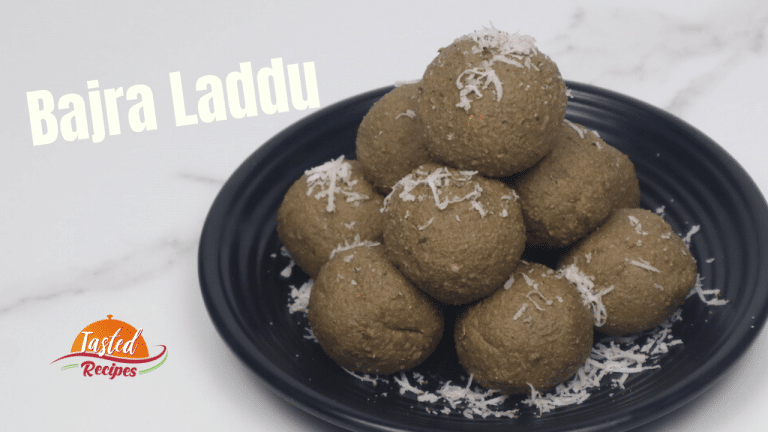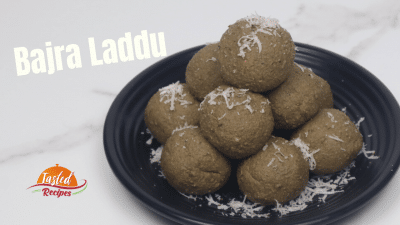 Bajra Laddu is a winter special recipe of India. It is because Bajra is a rich source of iron, calcium, and fibre - a healthy sweet recipe.
---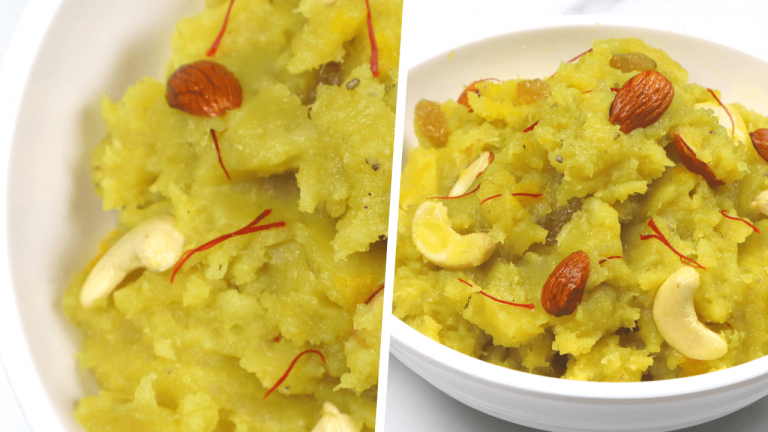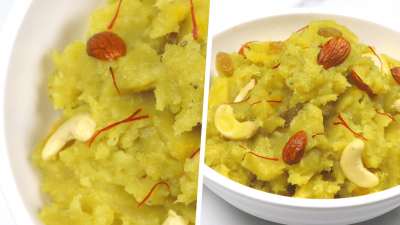 Shakarkandi Halwa or sweet potato is a delicious and healthy sweet delicacy. It is made from softened sweet potato added with crunchy dry fruits.
---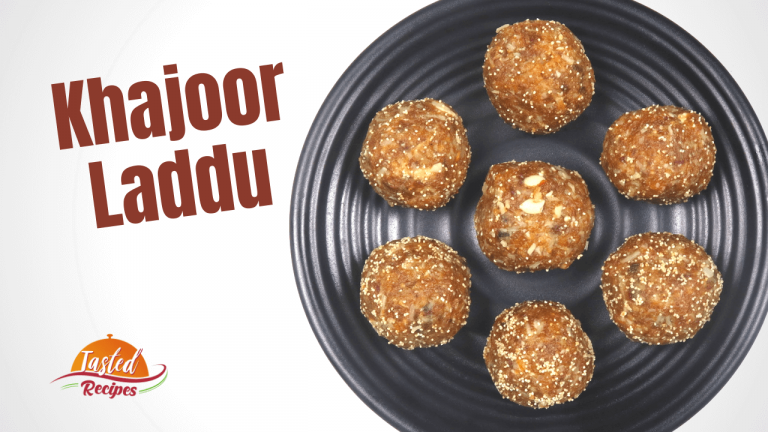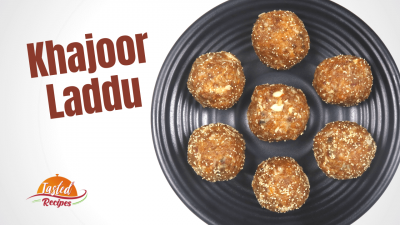 Dates Laddu or Khajoor Laddu is a very healthy sweet Indian snack recipe. A whole lot of dry fruits is included to prepare this dish.
---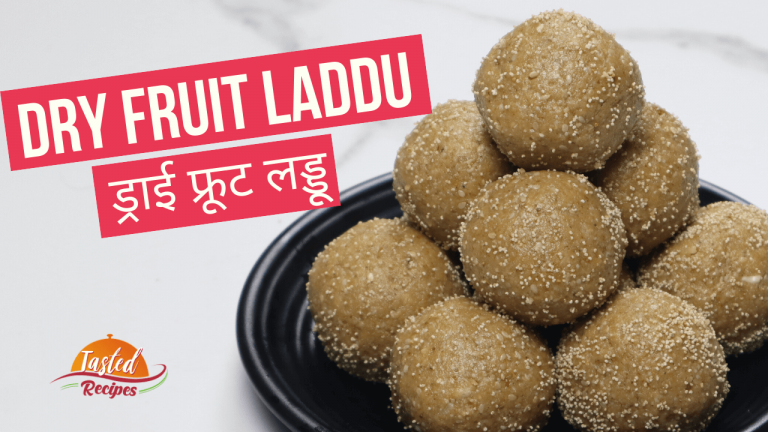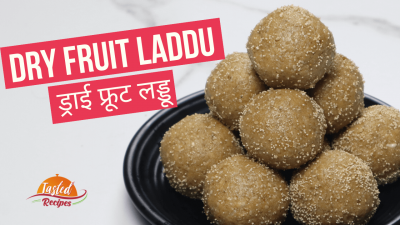 Dry Fruit Laddu is a winter special recipe. These laddus are a mini powerhouse of nutrients. You can eat it anytime anywhere.
---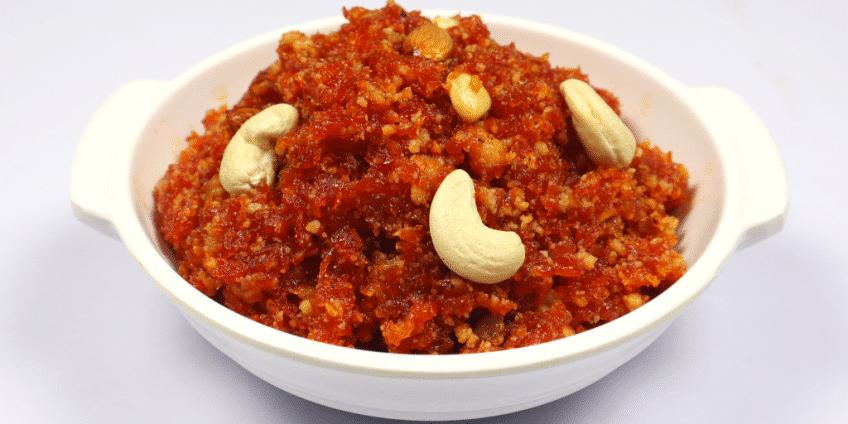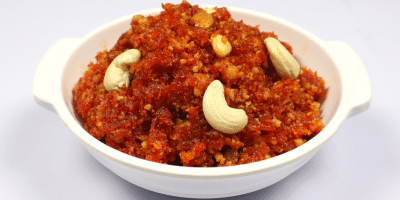 Gajar Ka Halwa is a carrot-based traditional sweet dish. With just four items you can make a creamy halwa. Click to watch the recipe video.
---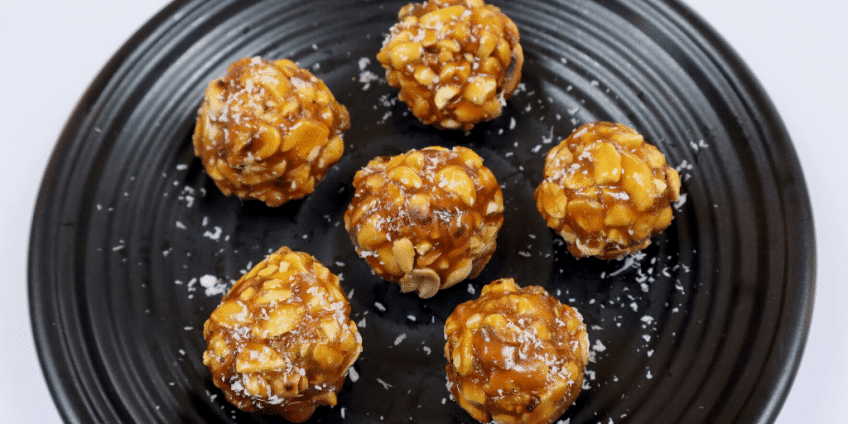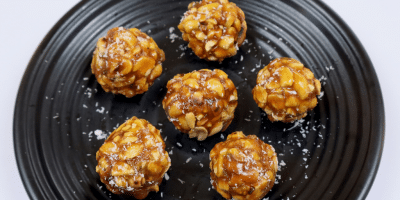 Peanut Laddu is a sweet dish of India containing peanut as its key ingredient. A winter dish made to provide body warmth.
---
Final Thoughts
Enjoy these amazing creative flavors of aromatic Gujarati food that will add an extra layer of enjoyment this winter season.
A great compilation of recipes to try this winter. Let us know in the comments which one you are gonna make first.
Happy chilled mornings to you!