Dal Dhokli (દાળ ઢોકળી/दाल ढोकली) originated in Kathiawar (કાઠીયાવાર/काठियावाड़) now modern Gujarat. Over time other Indian states quickly adopted it in their regional style. In other words, it is a typical kathiyawadi recipe from rural Gujarati kitchens.
It got better as time passed. Now that you already know what we will make today, why waste time? Let's get started. Here's the Authentic Kathiyawadi Dal Dhokli recipe for you.
The Legend Behind Dal Dhokli
We all know what dal is; however, the centre of attraction is the dhokli. It's a Gujarati word. When you flatten the dough in the shape of chapati and cut it into small pieces, you get dhokli. That's exactly how it is cooked in villages. In other words, the dhokli has travelled from village kitchens to modular kitchens in a new avatar.
The traditional style of cooking this regional dish includes two things. First, cook dal with conventional spices & masala powder. It's just like making dal for dal-chaval. Second, knead the dough and make chapatis out of it. Cut the chapatis in square or diamond shape. Refer to the below image.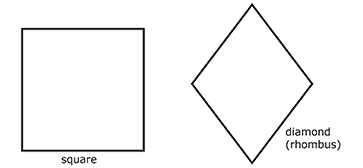 That's how it is cooked in villages. No fancy ingredients. No complex process. Not even gas stoves. Instead, there are brick stoves and earthen pots. With this in mind, let me enlist some authentic kathiyawadi recipes for you. Refer to the list below.
3 More Dhokli Recipes to Try
Okay, now, let's get back to our dal dhokli recipe. We will begin with cooking the dal first.
Cooking Dal for Dal Dhokli
The dal that we require will be the washed and soaked tuvar dal. Yes, dal dhokli calls for using toor dal precisely and nothing else. Therefore, boil tuvar dal and temper it using the ingredients in the list below.
Make sure you don't add too much water because the dal for dal dhokli has to be a little thick. Hence, we need to maintain the texture as well. Apart from this, I wouldn't suggest anything else to complicate the process. Stick to the age-old method of cooking dal. That's it.
The Dhokli Dough
Dhokli in dal dhokli is an important thing. Start with making the dough. Instead of wheat flour, we will be using besan, aka gram flour, to make the dough. Besan is not the only item that's catching the attention. There are multiple other items too.
For instance, sesame and carom seeds. Then jaggery and freshly chopped coriander with green chilli paste to give the required spicy flavours. I have already compiled the list of necessary ingredients. Refer to them below.
Shaping Your Dhoklis
Once your besan dough is ready, make sizeable dumplings out of it. Then make chapatis using a roller pin just like we make regular chapatis. Now cut the chapatis into square or diamond shapes. Do this using a kitchen knife. If you have a mould for square, diamond or circle shapes, go for it. I like the diamond shape.
Now your dhokli is ready to go into the dal. Here's the catch. Do not throw dhoklis in hot dal; otherwise, the dal will splash. Instead, dip them gently one by one. Remember, the besan dhoklis are still raw and need to be cooked properly. Hence, cook the mixture until dhoklis are thoroughly cooked.
That's your authentic kathiyawadi dal dhokli.
Method Number 2 to Make Dhokli
The above method requires you to add dhoklis directly into the hot dal. But I have a second method to cook dhoklis. You can steam the besan dhoklis just like we steam idli or dhokla. Cut dhoklis into your desired shape and then steam. Please make sure you put them at an equal distance, so they don't stick with each.
After steaming the dhoklis, allow them to cool down and then add them to the dal. This method is a bit lengthy, but it will ensure that your dhoklis are adequately cooked. If you have already steamed the dhokli, you don't need to cook it for a long time further. Just add them, simmer the mixture, and it's done.
So this is how you can make authentic Gujarati dal dhokli.
Dal Dhokli Extra Shots
We are attempting to make something that includes a series of processes. For instance, boiling, cooking, kneading, cutting, etc. Therefore, here are some tips to get better results. Read below.
Wash and soak tuvar dal before boiling. Doing this will make your task easy.
If you don't want khatti-meethi dal, skip jaggery and lemon juice.
I have used pickle masala for flavour, but you can use achari masala instead.
We can swap gram flour with wheat flour. Don't use anything other than wheat flour.
Swap green garlic with chopped coriander if unavailable. It will work fine.
We will be using white sesame seeds hence don't substitute them with the black ones.
Add water gradually to adjust the consistency of the thickness of the dal.
If you have sweet and sour tamarind paste, then use it. Even readymade will do.
After adding dhokli to the dal, lower the flame. High flames can burn.
Your dhokli must be thick if you are planning to steam them.
Dal Dhokli FAQs
Alike the above tips, here are some queries with solutions. Please read them carefully before you begin. Then, if you still have doubts, get in touch with me via the comment section.
What is the difference between dal dhokli & papdi dhokli?
There are huge differences. The papdi dhokli has flat green beans, whereas dal dhokli has tuvar dal. Further, the dhokli in papdi dhokli needs to be flattened and then folded.
However, dal dhokli has flat dhoklis. Not only this but there are a few modifications in the ingredients and the cooking process. All in all, both of them are different.
Can I use wheat flour instead of gram flour?
Yes, you can substitute gram flour with wheat flour. Doing will subsequently increase your cooking time because wheat takes longer to cook. Also, make sure the wheat dhoklis aren't undercooked.
What are other flour suggestions other than gram flour?
Wheat flour is the only flavourful substitute for gram flour. Other flours won't be able to make it up till the end. However, if you have attempted this recipe using different flours, please let me know in the comment section.
Can I make dal dhokli in pulses of my choice?
No, it is ideally made in tuvar dal only. If you use other pulses, it won't be dal dhokli anymore. Hence, it is advised to use toor dal only.
Why did you use pickle masala?
Pickle masala is for flavouring the dal. I like using pickle masala in recipes of my choice. However, you can either totally skip it or use garam masala instead.
Should we make dal first or the dhokli?
Whenever you plan to cook dal dhokli, always start with making the dal. If you make the dhokli first and then the dal, your dhoklis will dry. The moisture in the dhokli will evaporate meanwhile you make the dal. Hence, make the dal first and then the dhokli.