Gujarati cuisine consists of a whole lot of spices and flavours. It means it has a wide variety of food dishes. One of the main course categories is called Gujarati shaak.
The literal meaning of the word "Shaak" is cooked vegetables. Shaak is commonly known as sabji or sabzi. Hence, Gujarati shaak is a dish made with various vegetables in a combination. There is a use of multiple vegetables in Gujarati cuisine throughout the year. Some of them pertain to seasons as well. Dal is also an inseparable part of this category.
Gujarati shaaks are flavorful using spices and sometimes ingredients like tamarind and jaggery. Therefore, these dishes can be spicy, sweet, tangy, or a combination.
To get a better idea of the Gujarati Shaak recipes, have a look at the dishes below.
Download our Free Recipe Cookbook
---
Gujarati Shaak Recipes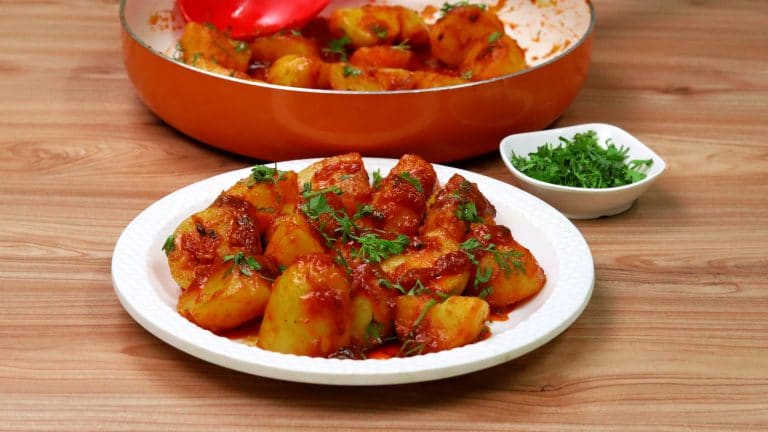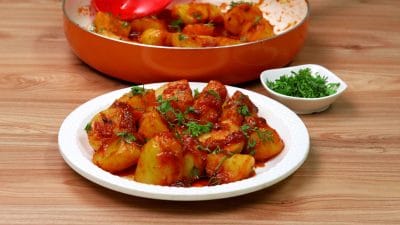 Khatte Meethe Memoni Aloo is a delightful snack all the way from the Kathiawar region. Click the link to watch the recipe video.
---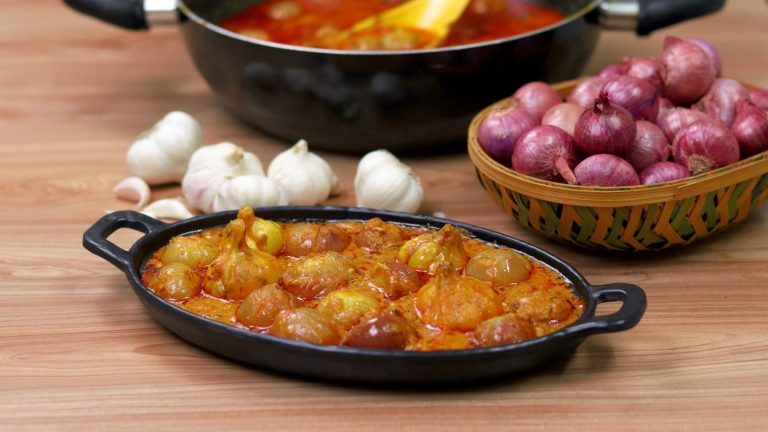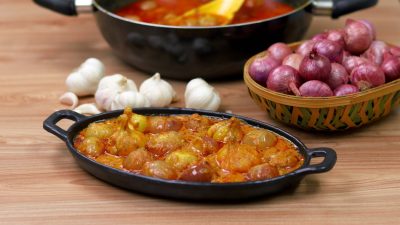 Kathiyawadi Dungri Lasan is a traditional village style onion-garlic gravy recipe from Saurashtra, Gujarat. Click to watch the recipe video.
---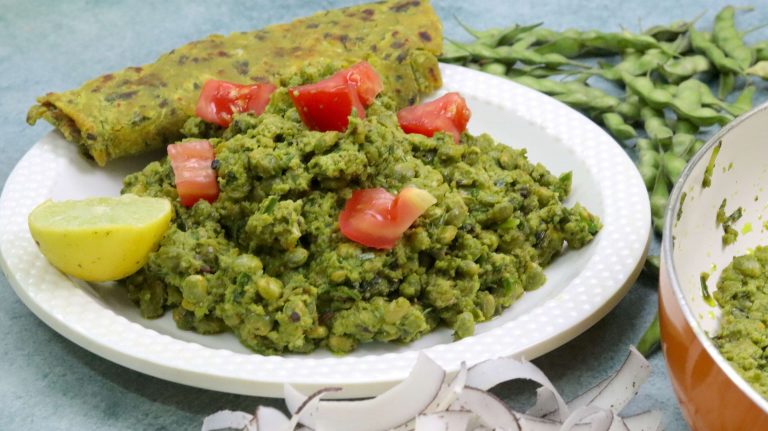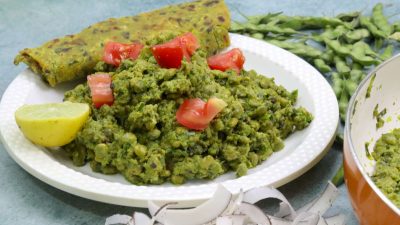 Hare Tuver Ki Sabji is a dish made of green pigeon peas. Since green pigeon peas are mostly available in winter this makes a winter dish.
---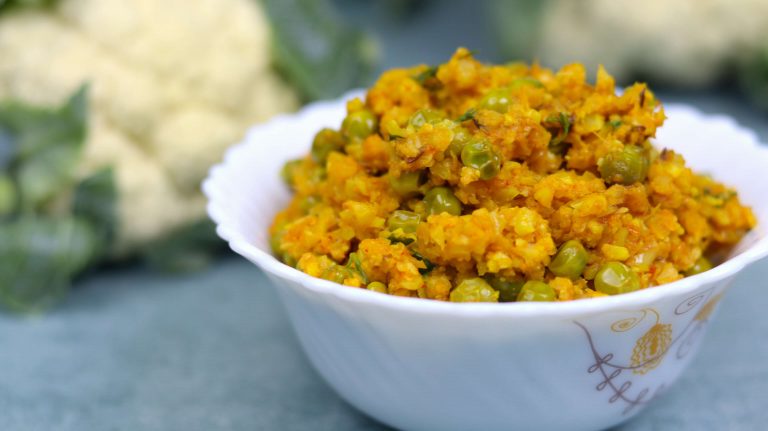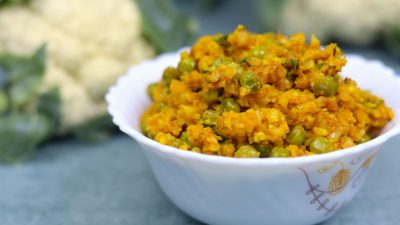 Gobi matar bhurji is a regular item in Indian kitchens. This recipe is highly underrated. Click to watch the recipe video & make it today.
---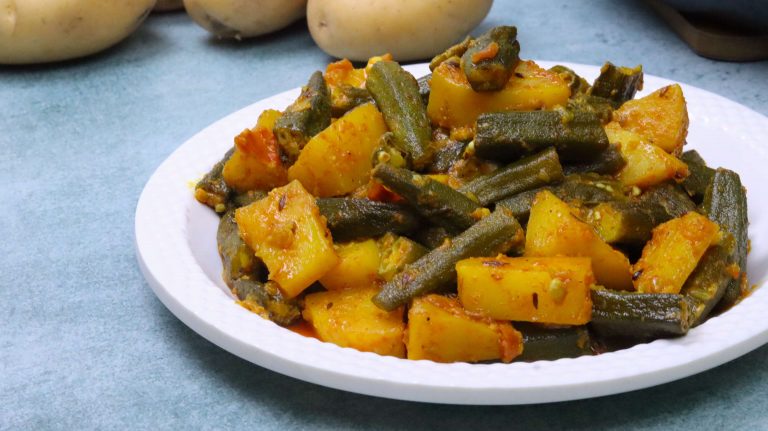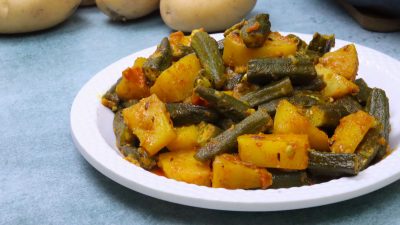 Watch the recipe video to make crispy & creamy aloo bhindi. It is easy & requires fewer items to cook. Moreover, the cooking time is less.
---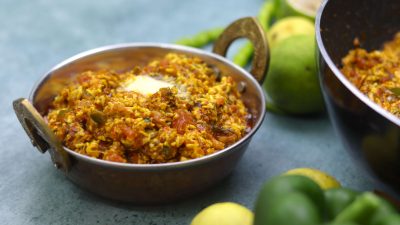 Surti Paneer Ghotala is a customized paneer dish popular in the diamond city of Gujarat, Surat. Watch the recipe video.
---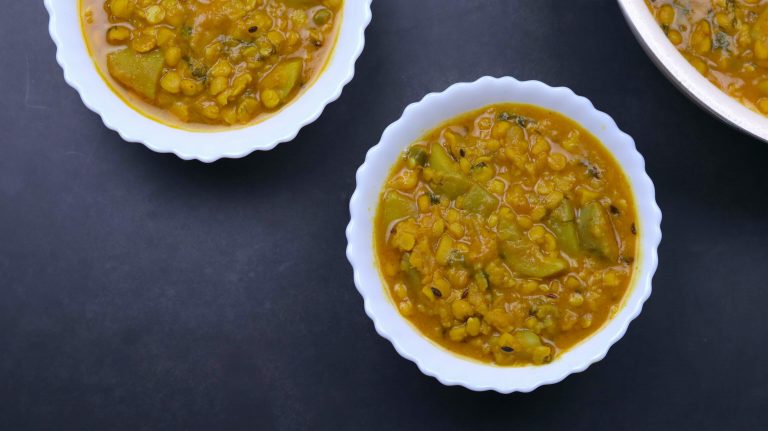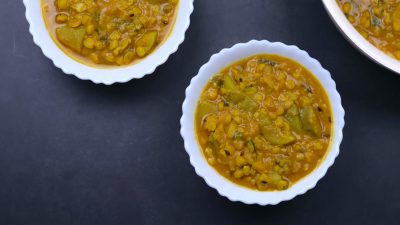 Chana dal lauki is split chickpeas & bottle gourd vegetable boiled & thereafter tempered in spice & masala powders using ghee. Watch video.
---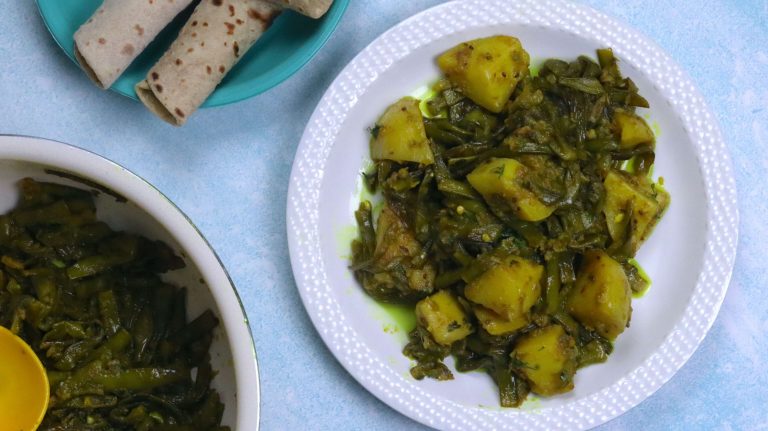 Gawar Phali Aloo Sabji is a daily lunch & dinner item. Adding curd makes the gravy thick & smooth. Watch the recipe video. Try & make today.
---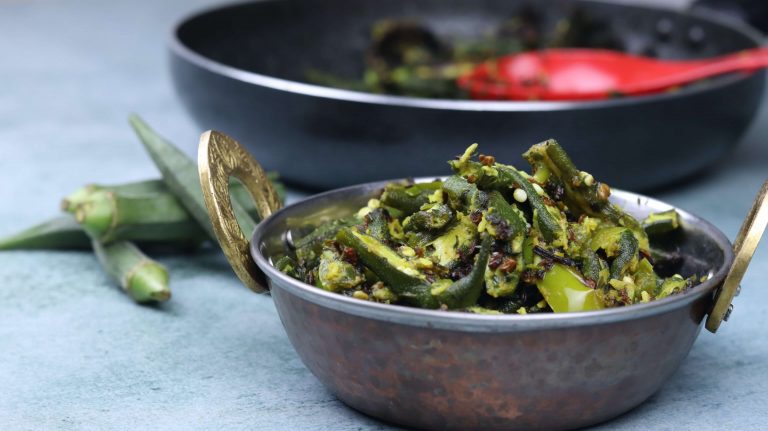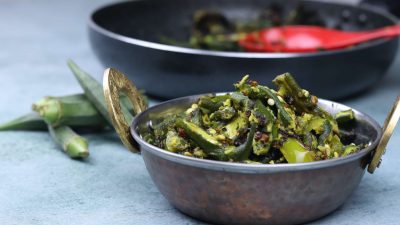 Green garlic bhindi is fantabulously fantastical. It's easy & requires less time to cook. Watch the recipe video. Follow the steps.
---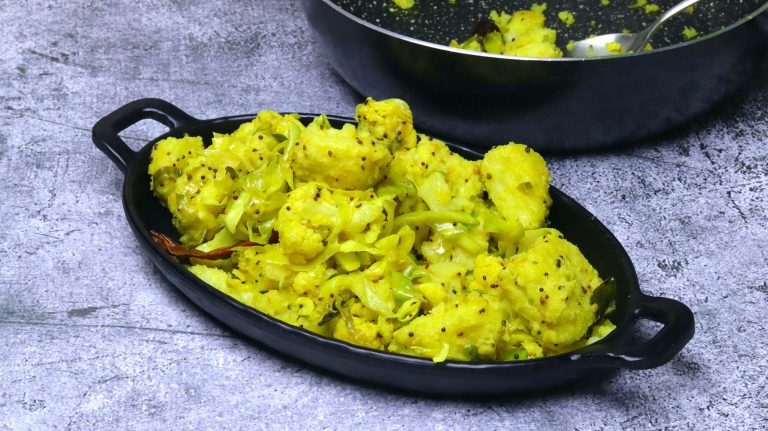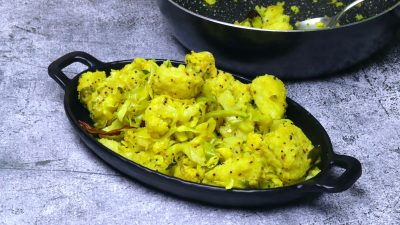 Cabbage cauliflower dhokla is a mix of tempered vegetables & rava dhokla. Read why you must never store it for a long time after cooking.
---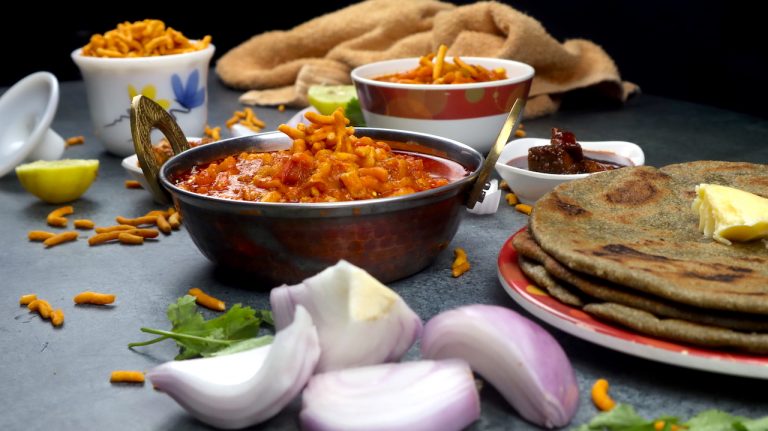 Sev Tameta with Bajra No Rotlo is a simple and quick Gujarati recipe. It is a spicy and sweet tomato curry with the crispiness of sev.
---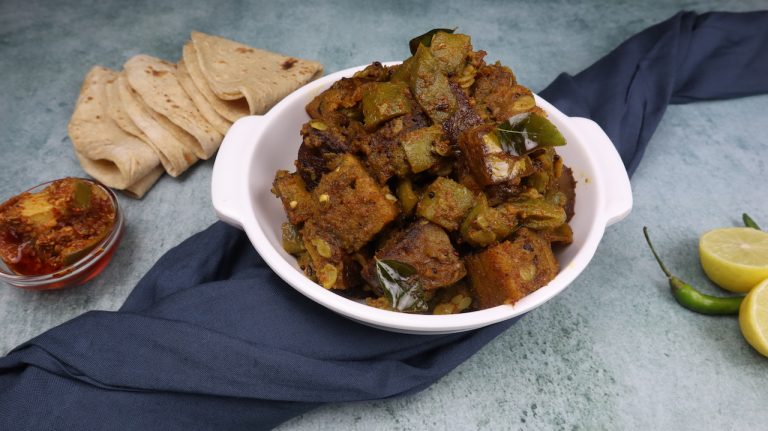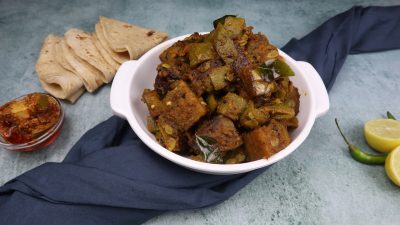 Turiya Patra is a traditional dish of Gujarati cuisine. It is a combination of ridge gourd and steamed patra. This tastes spicy and tangy.
---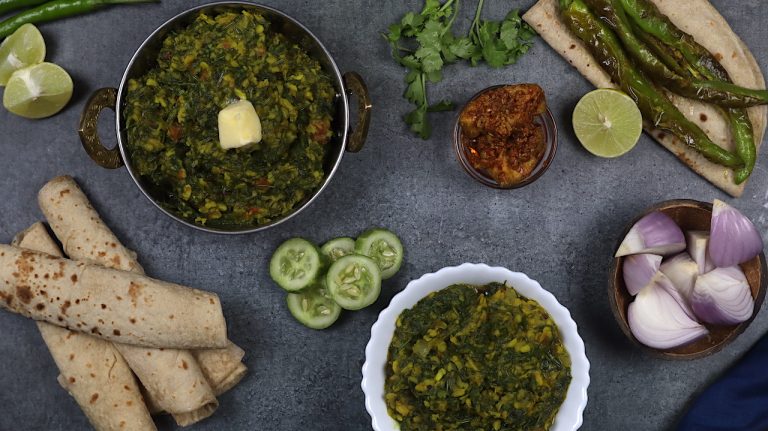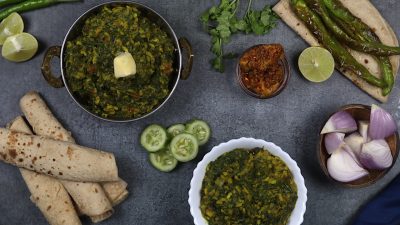 Suva bhaji is a tasty & healthy stir-fry recipe we can find in Gujarati and Marathi cuisine. It is spicy in taste and also pungent a little.
---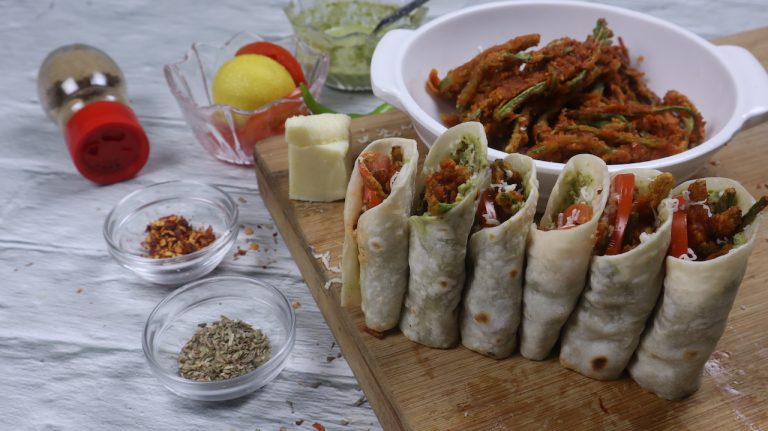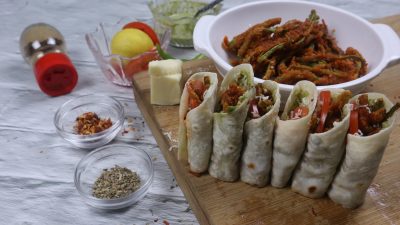 Kurkure Guvar Rolls is a unique and unusual snack recipe. Crispy fry cluster beans are wrap in a chapati to make a delicious roll. 
---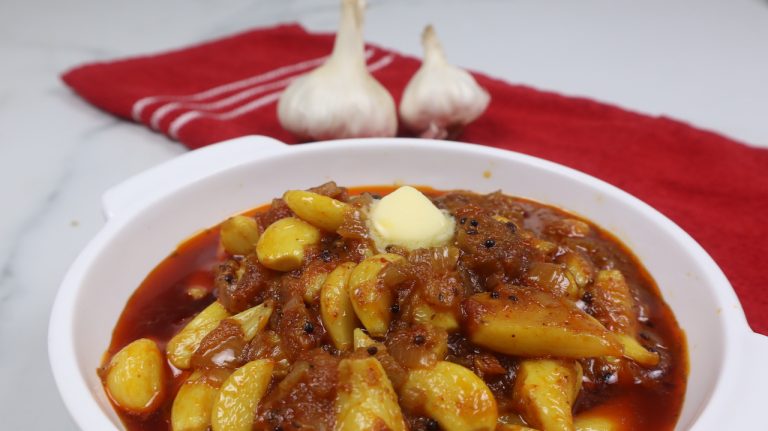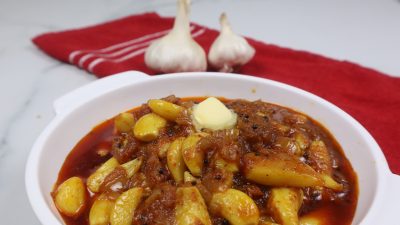 Garlic curry is a unique and unusual spicy, sweet, and a little tangy curry recipe. It is from South India,specifically from the Tamil region.
---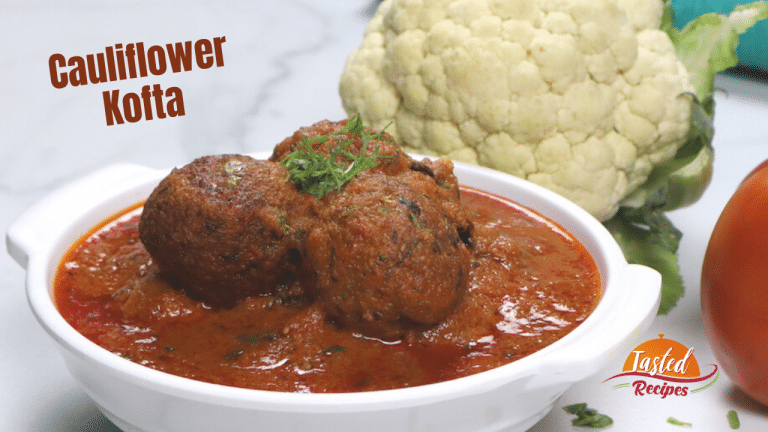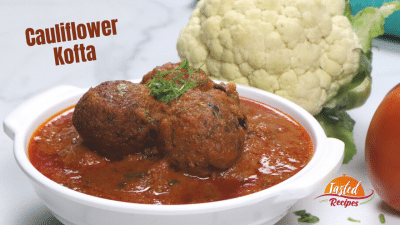 Cauliflower Kofta is a delicious Indian cuisine recipe to enjoy in dinner. The kofta balls are made of gram flour, onion, coriander, red & green chili.
---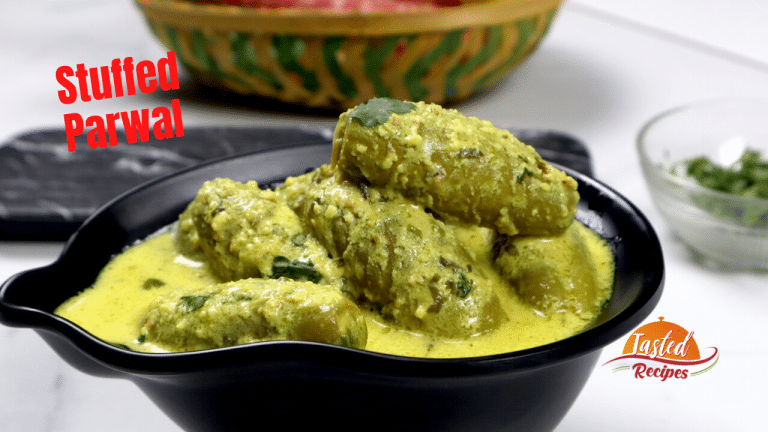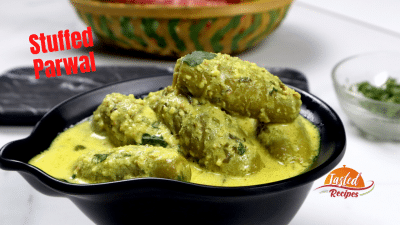 Stuffed Parwal recipe is an amazing vegetable that will fill your tummy. It has a spicy and tangy taste. Bursting with flavors and a delightful recipe.
---
Homemade mix vegetable sabii (with less oil) is deliciously healthy and easy to make. Fresh vegetables with minimal oil and spices make it easy to digest.
---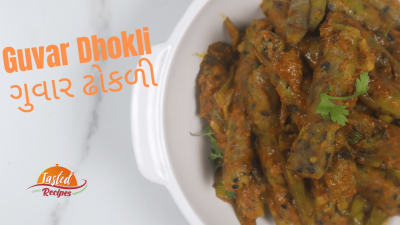 Guar dhokli is a traditional Gujarati dish in which cluster beans and flour dumplings are cooked with spices. This dish is easy, delicious and healthy. 
---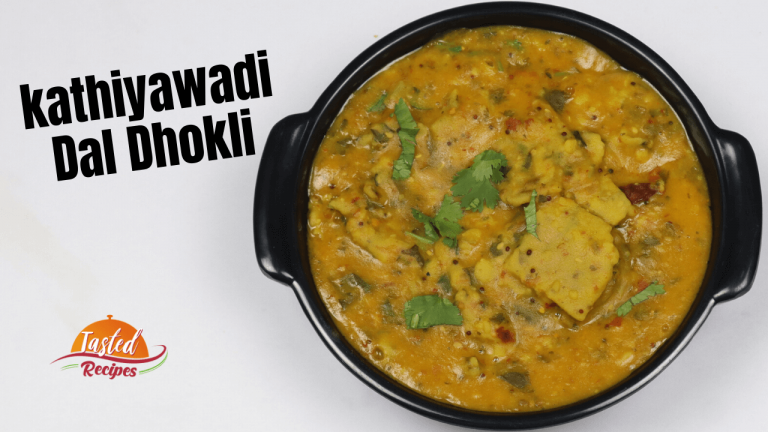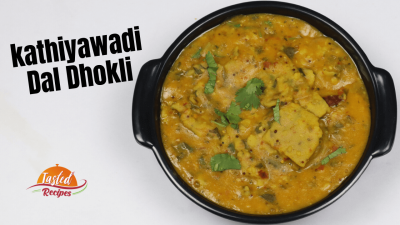 Dal Dhokli is a khatti-meethi regional kathiyawadi recipe from the state of Gujarat. Click to browse 2 different methods of making dhokli.
---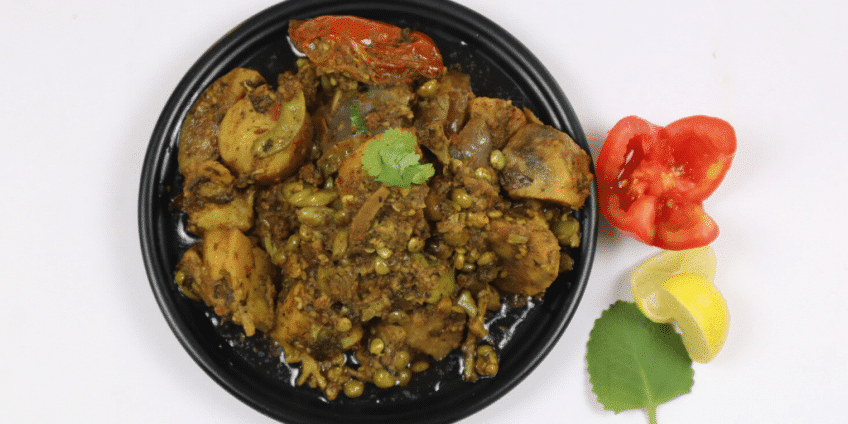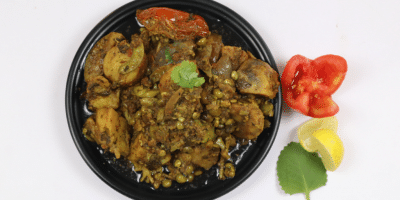 Surti Papdi Undhiyu is a traditional dish from the Surat region of Gujarat state in India.Undhiyu is a dish comprising of vegetables available in winter.
---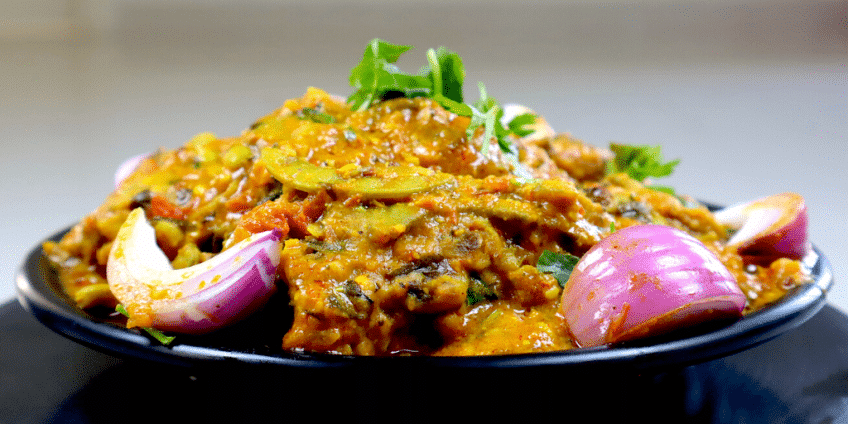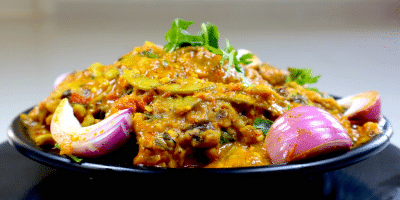 Papdi Dhokli is an all-time favorite for people in Gujarat. It has a sour and spicy taste with a tinge of sweetness in it. Also, a winter special recipe.
---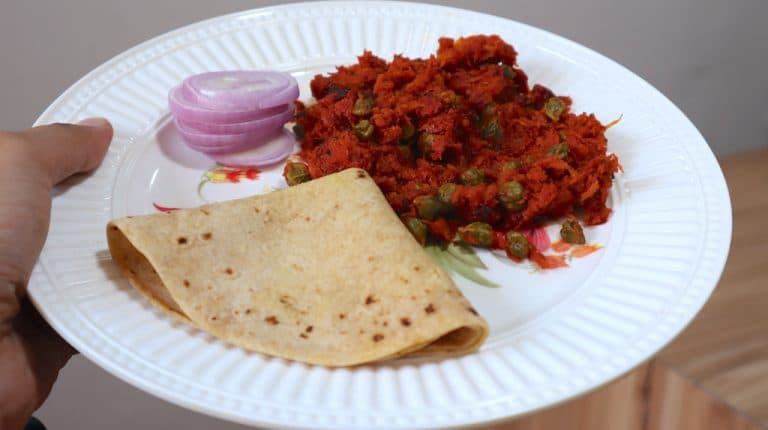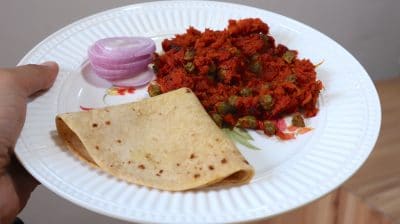 Gajar Hara Chana sabji is amazing seasonal recipe sauteed in oil with Indian masala and ready in just some minutes. It is healthy and easy to make.
---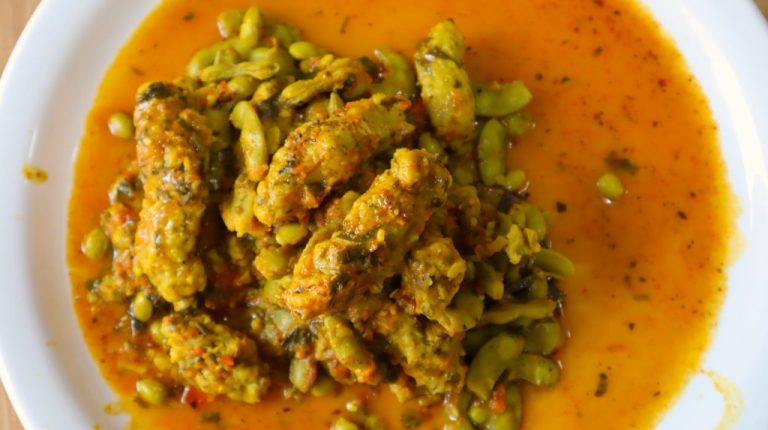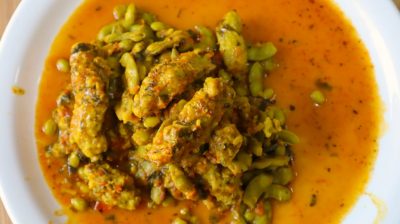 Kathiyawadi Style Padi Muthiya Recipe is a traditional Gujarati Recipe made with steamed dumplings and papdi. A healthy recipe during winter.
---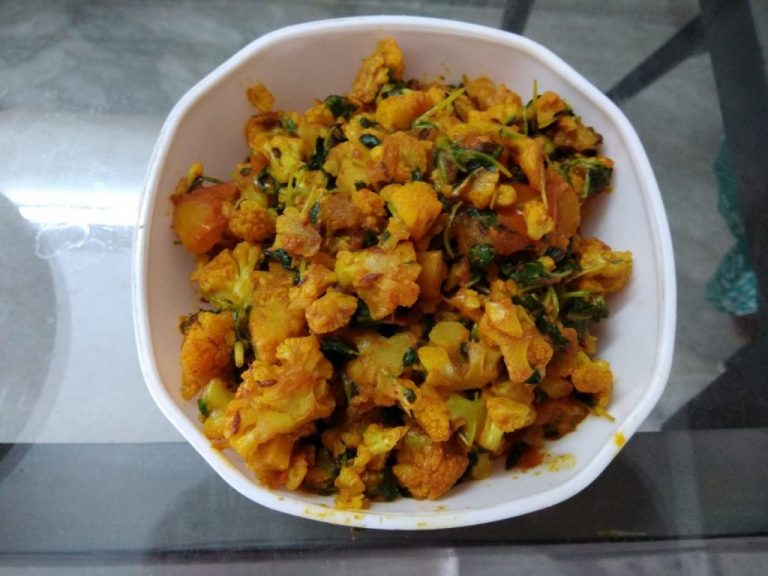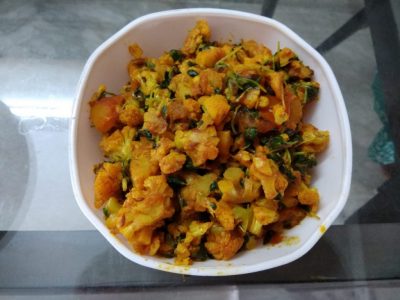 Gobi Methi Sabji is a simple, easy and healthy recipe. Both Gobi and methi have high nutritional value as well as lots of health benefits. 
---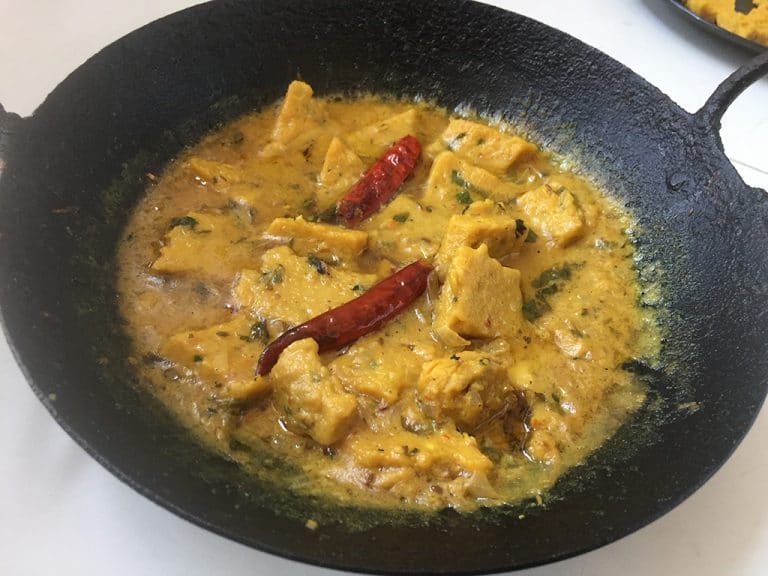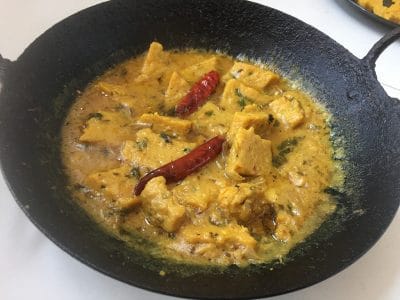 Kathiawadi Dhokli Shaak is a famous Kathiawadi/Gujarati dish made with gram flour, buttermilk, veggies and a lot of at home ingredients.
---