Breakfast is an important meal of the day as it provides energy for the day. But you can't decide what should a vegetarian eat for breakfast?. Here are 40+ veg breakfast ideas only for a vegetarian like us.
Furthermore, there are some recipes that can not only help you with great ideas but they are very healthy and tummy-filling. Breakfast means breaking your overnight fast. You will be filling your system with food after long hours. It makes breakfast a meal that should be full of energy as well as tummy-filling and healthy.
The sad part is that we Indians, neglect the breakfast very often. The reason we do is that we are bored with very few alternatives that we prefer eating at breakfast. Everybody wants to rush to either whatever we are doing and so we generally tend to avoid thinking about what one can do to make breakfast more exciting. The reality is one can do a lot of things with breakfast.
Here is a list of veg breakfast ideas that can help you with reducing your stress on what to make for breakfast.
Download our Free Recipe Cookbook
---
Veg Breakfast Ideas from West India
Let's take some veg recipe ideas from Gujarat and Kathiyawad for a for breakfast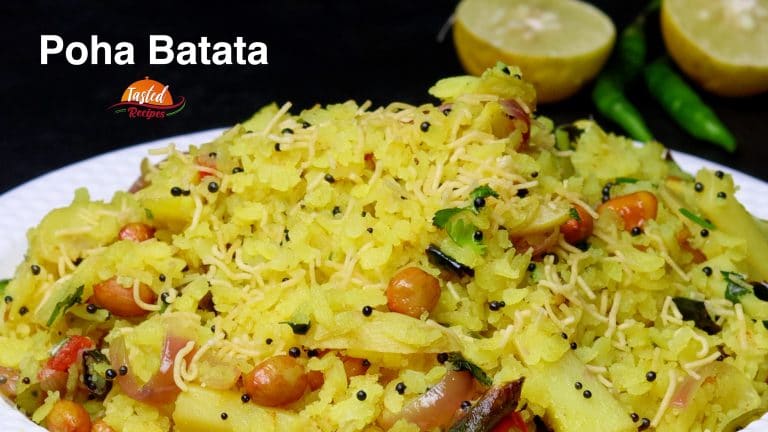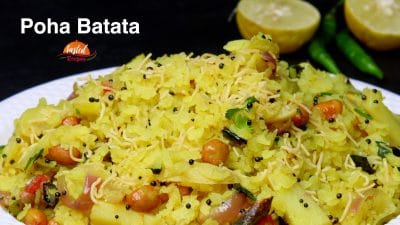 A quick and easy breakfast recipe is Poha Batata which is a popular dish in Maharashtra and Gujarat states of India
---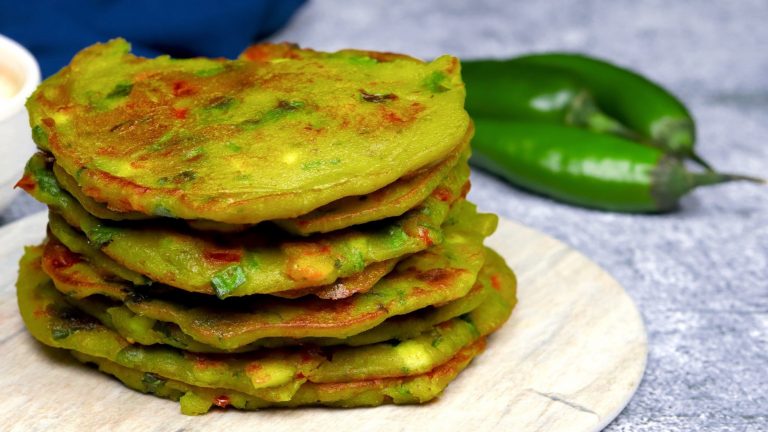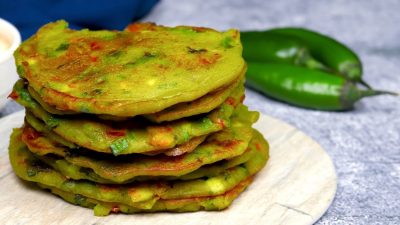 Yellow Moong Dal Chilla is a tasty, healthy, and nutritious breakfast recipe in India. Watch the recipe video or download the recipe card.
---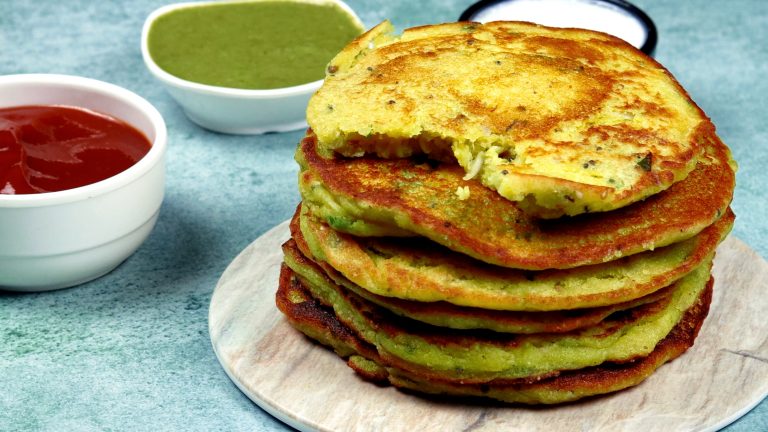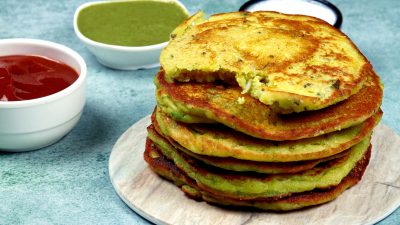 Multi-Grain Chilla is an easy breakfast consisting of multiple grains. Watch the recipe video or download the recipe card
---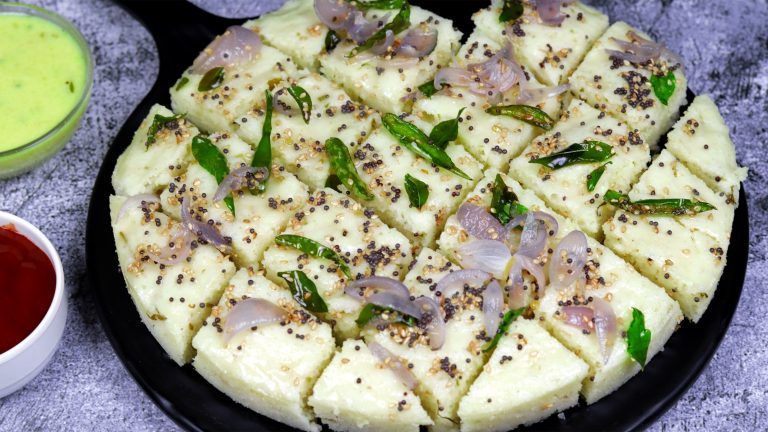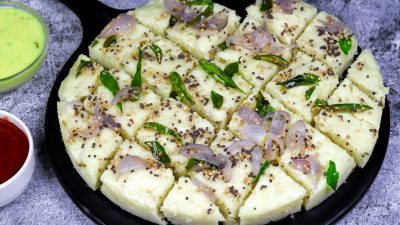 Instant Rava Dhokla recipe in a very simple and easy process that anyone can follow. Watch the recipe video or download the recipe card
---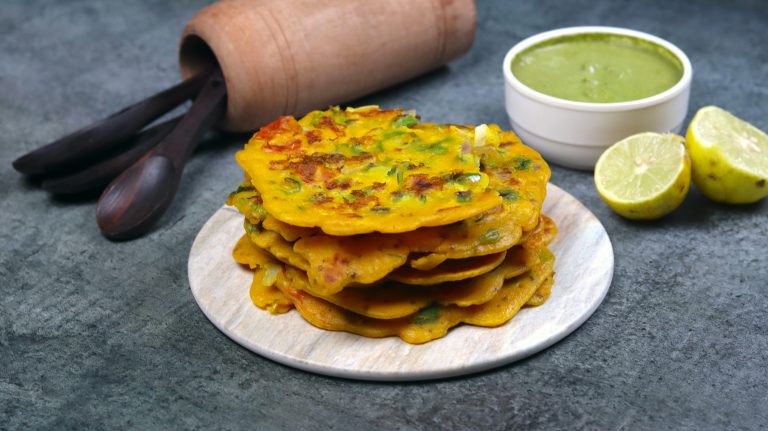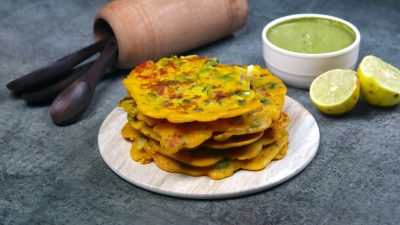 Besan Chilla is a type of Indian pancake. It is easy and quick-to-make. They are also spicy & savory in taste. Also are vegan & gluten free.
---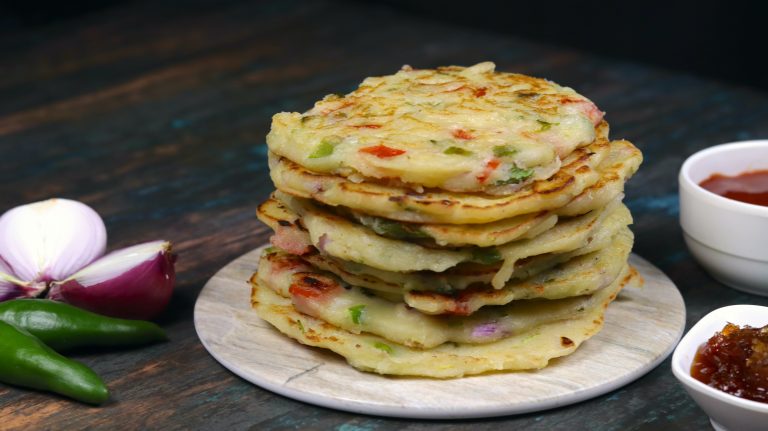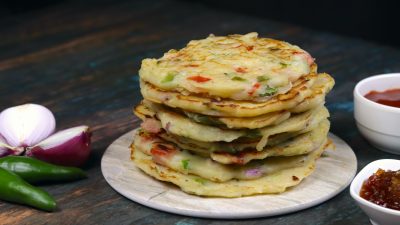 Rava Chilla is an easy-to-make Indian vegan breakfast recipe. It is a savory food and is very quickly made.  This is made with semolina.
---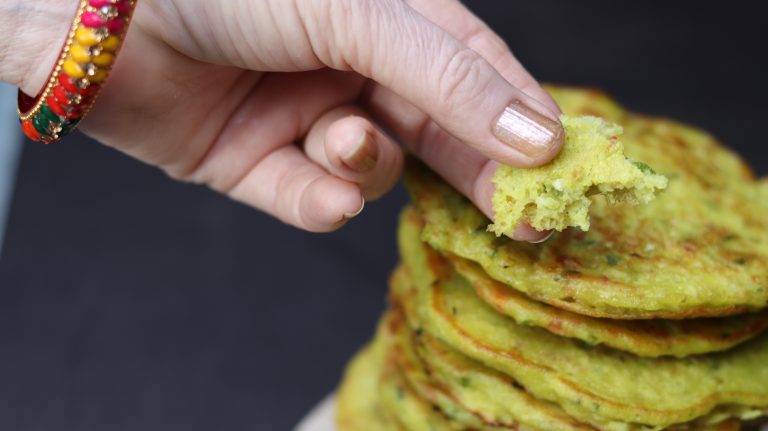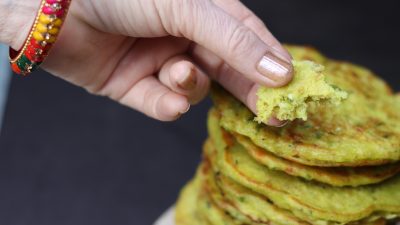 Rice Chilla is a quick & easy-to-make breakfast recipe. It resembles a pancake & is a spicy version of it & is more popular in South India.
---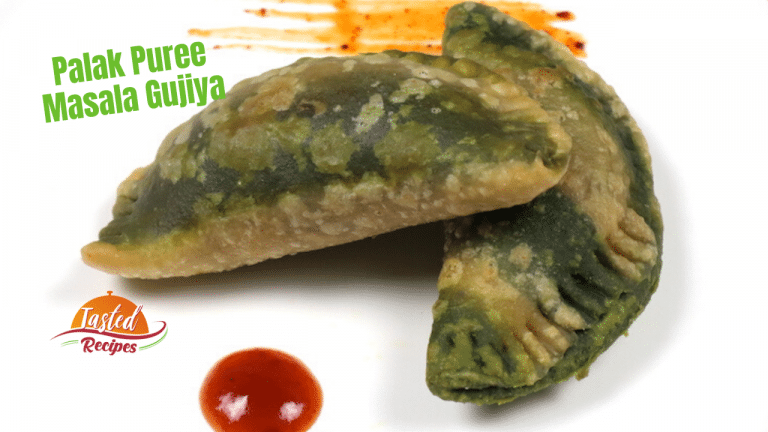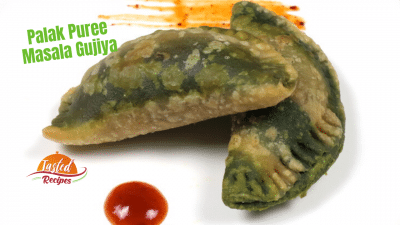 Palak Puree Masala Gujiya is a savory, deep-fried, crunchy snack recipe. It's a wonderful spicy dumpling that you can enjoy at home with tea or coffee.
---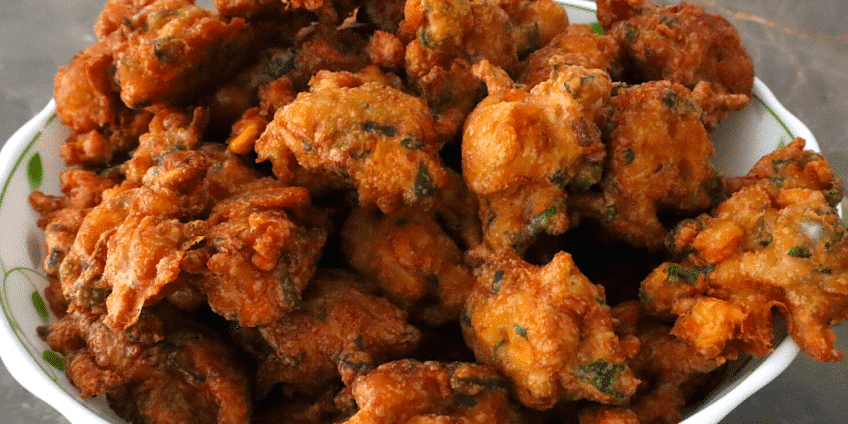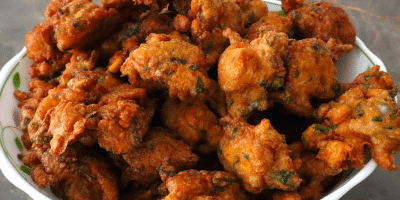 Corn Fritters are amazing snack items made of corn. It's crispy, deep-fried and tasty. A perfect savory fritters - quick and easy to make.
---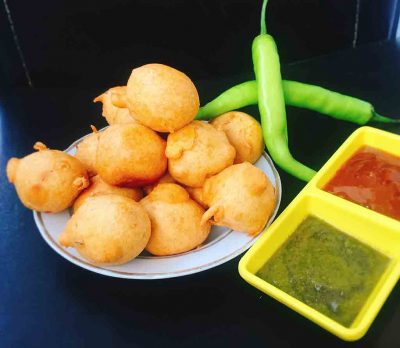 Bataka Vada is an authentic Indian Gujarati Fast Food, a favorite snack of all Indians. Simple, quick and easy snack recipe, made with ingredients that are easily available at home. You just need potatoes, salt sugar, turmeric and some additional spices. That's it. Tastes awesome when served with Tamarind/Mint Chutney.
---
South Indian Veg Breakfast Ideas
One of my favorite breakfast recipes are from south India.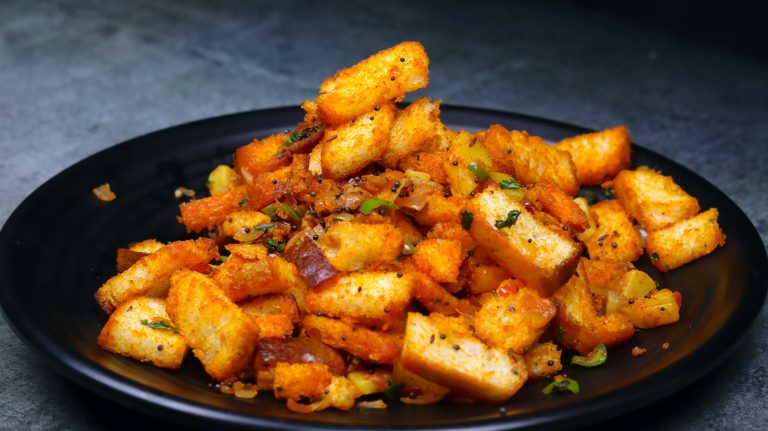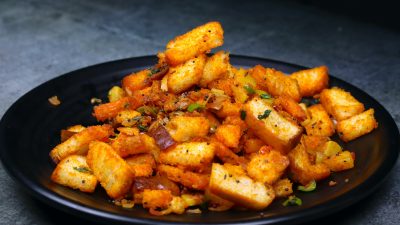 Bread Upma is easy to make breakfast recipe. It is a counterpart dish of the semolina upma and preferred tiffin recipe in South India
---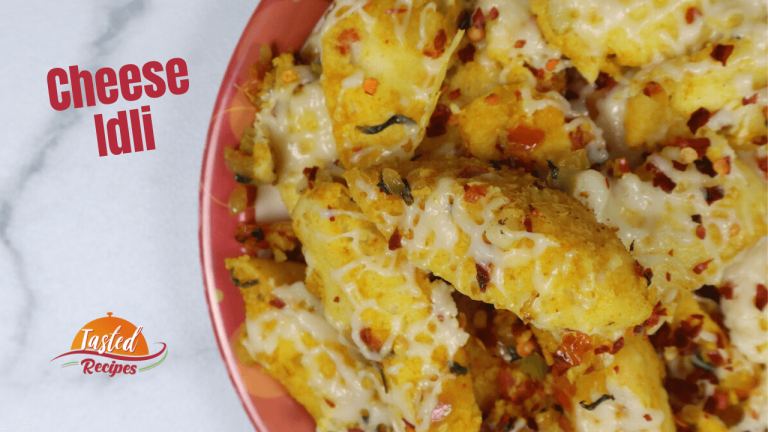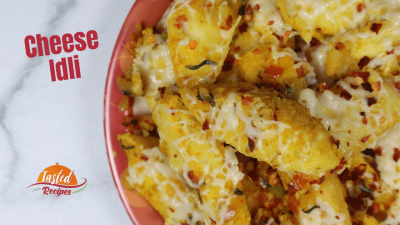 Cheese Idli is a delicious snack recipe to give you scrumptious joy. It's mixed with some veggies and sprinkled red chili flakes to make it a real charmer.
---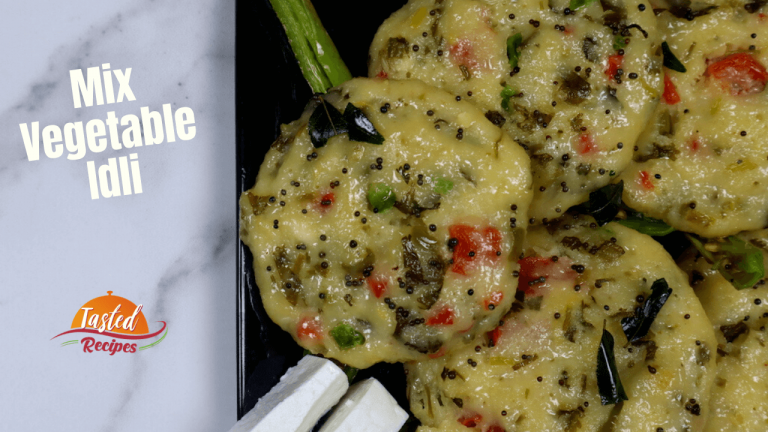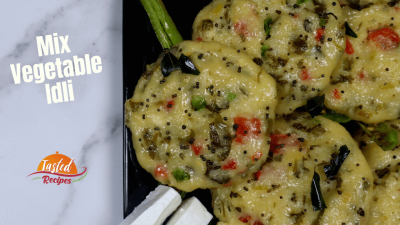 Vegetable Paneer Idli is a delicious Gujarati snack recipe. It has a wonderful mix of veggies & little spicy in taste. Serve with any chutney or chili sauce
---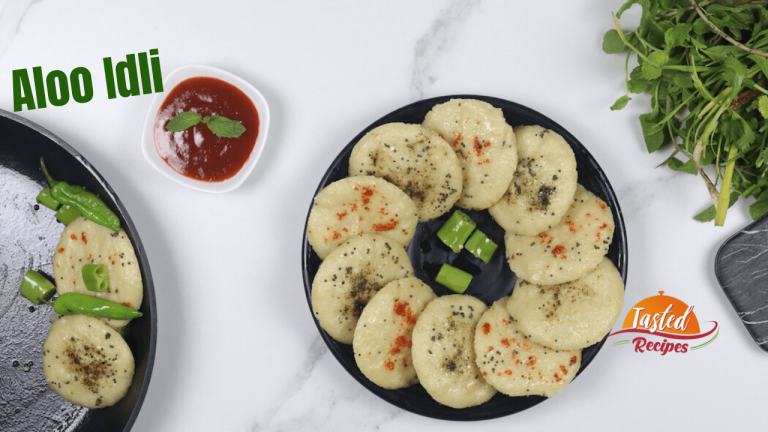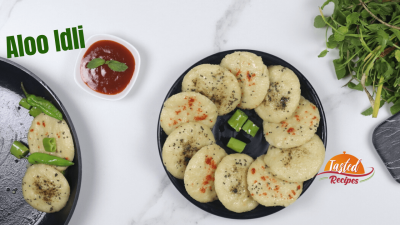 Aloo idli is an extremely delicious ultimate snack. It not only enhances the flavor but also adds a little bit of spice in the authentic plain idli recipe.
---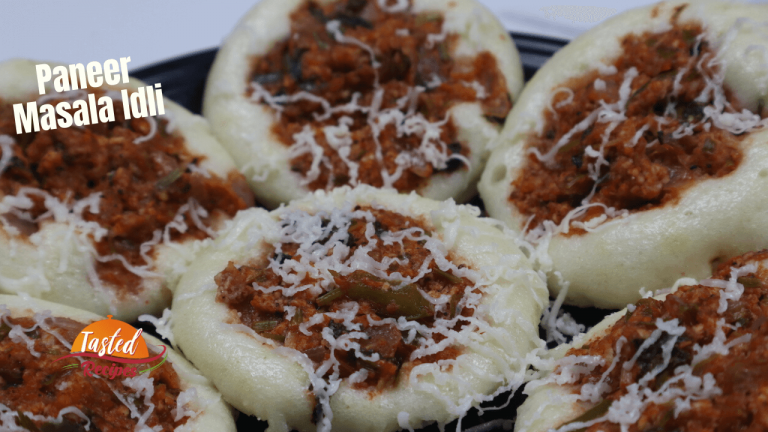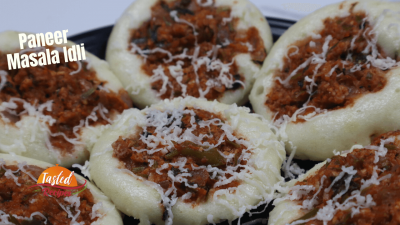 Idli is a naturally gluten-free and one of the healthiest recipe. This paneer idli is loaded with with protein and vitamin B12.
---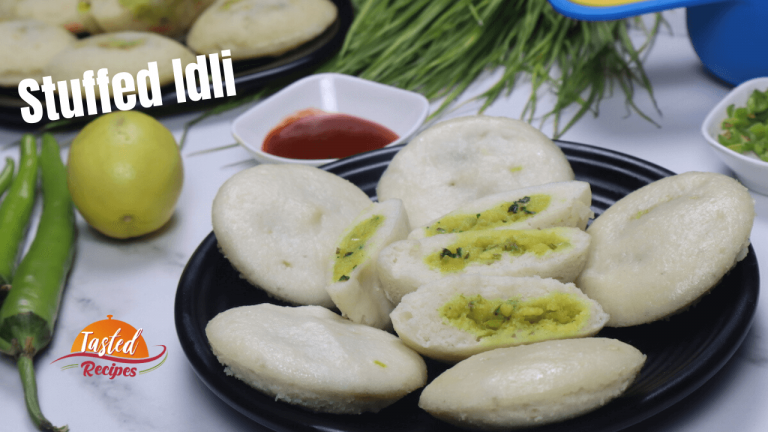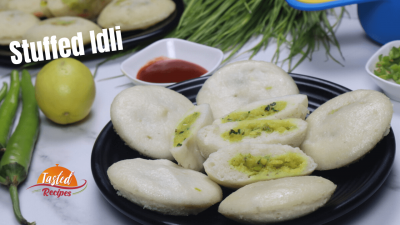 Stuffed idli is a delicious, quick variety of plain idli. It is made with the stuffing of cooked spicy potatoes with a bit tangy flavor of dry mango powder.
---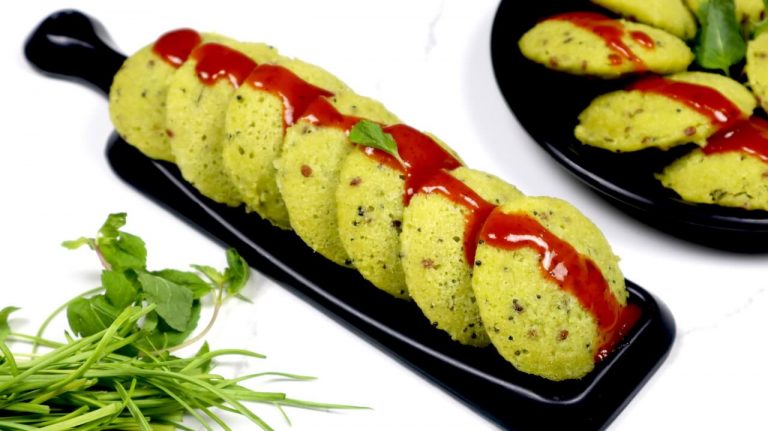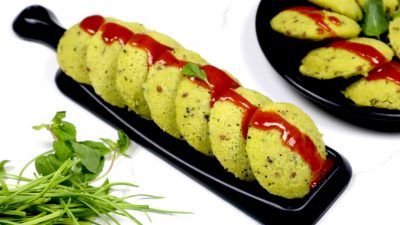 Green idli is a traditional South Indian recipe made with black gram and rice batter. It is soft and fluffy in texture and is vegan and gluten-free dish.
---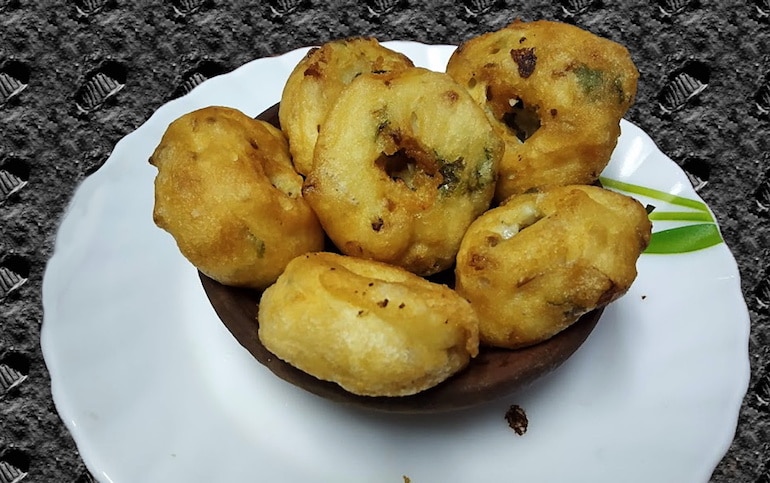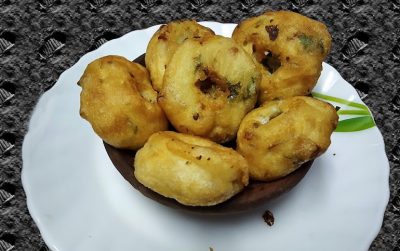 Medu Vada/Urad Vada Recipe is a traditional Indian style delicious recipe made up of urad dal with some few ingredients. This is fluffy & easy snack recipe.
---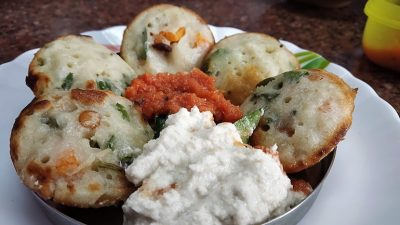 Kuzhi Paniyaram recipe is a healthy and famous Indian style breakfast recipe. The texture is like a tiny soft stuff rounded with a crispy thin outer layer.
---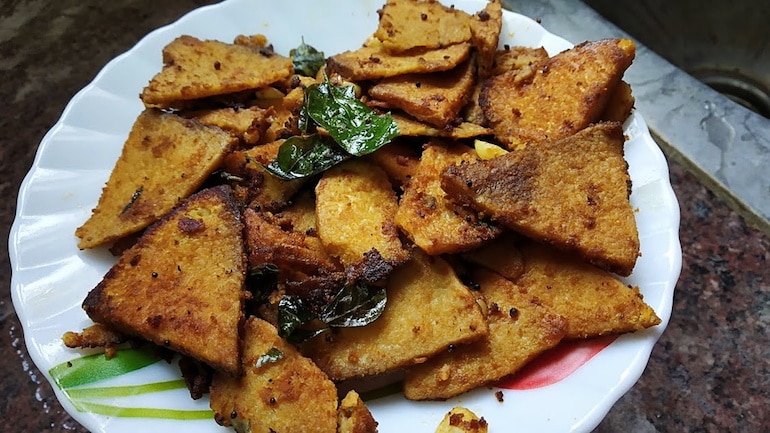 This Elephant foot yam recipe is simple & easy to make. This goes well with curd rice & Rasam (like tamarind soup). If you like, try deep fry method also.
---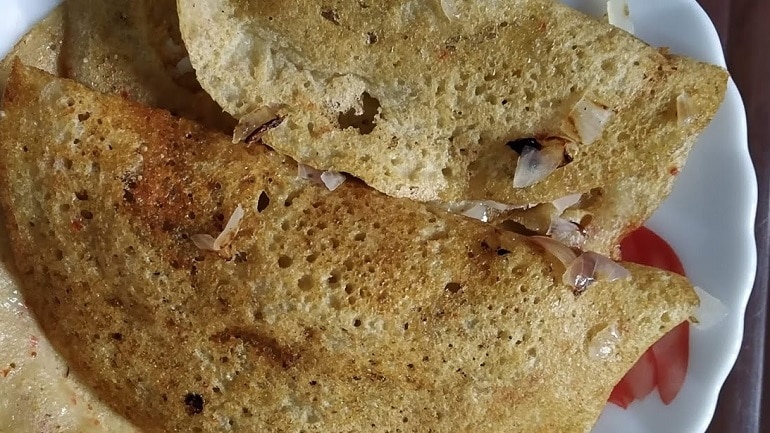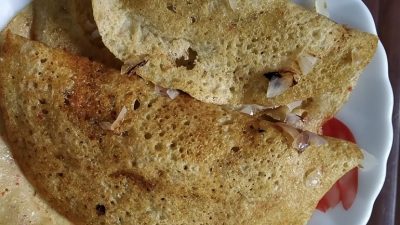 I'm going to share with you one of the healthiest and easiest South Indian style multi-grain dosa recipe. We usually call it 'aada dosa'.
---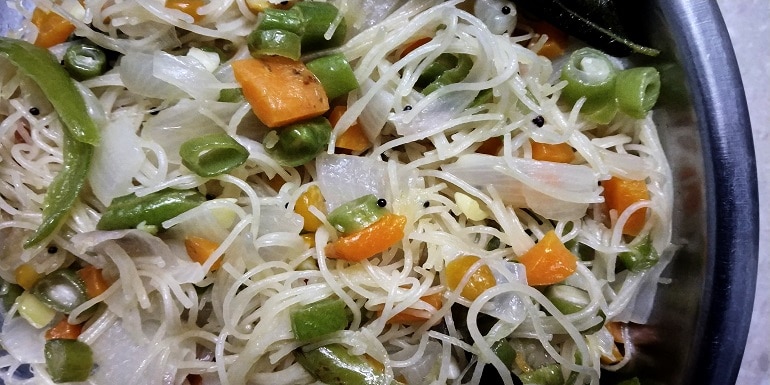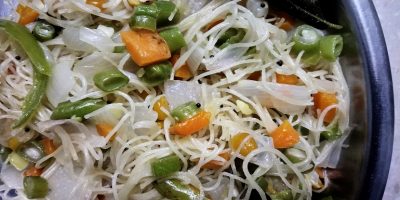 Vermicelli Upma recipe is a simple and easy south Indian style breakfast recipe. We can prepare this with or without vegetables. Step by step presentation.
---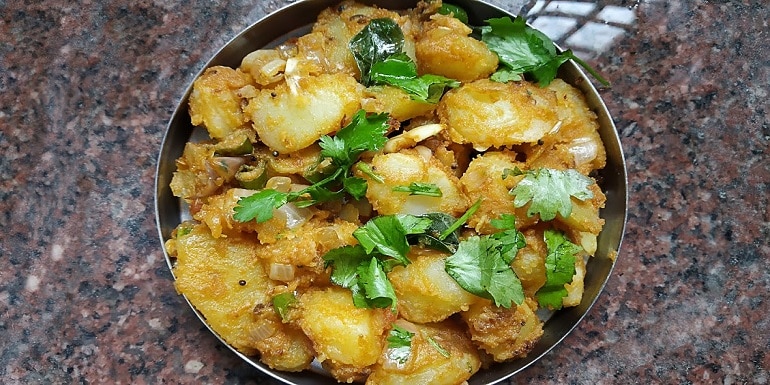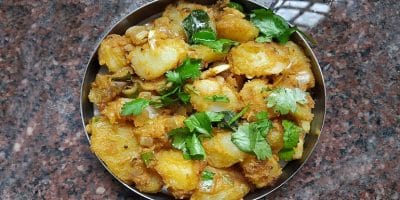 Boiled potato fry recipe is yummy and musky traditional Indian Cuisine recipe using Indian masala. This is spicy & tatsy recipe enjoy with rasam or sambhar.
---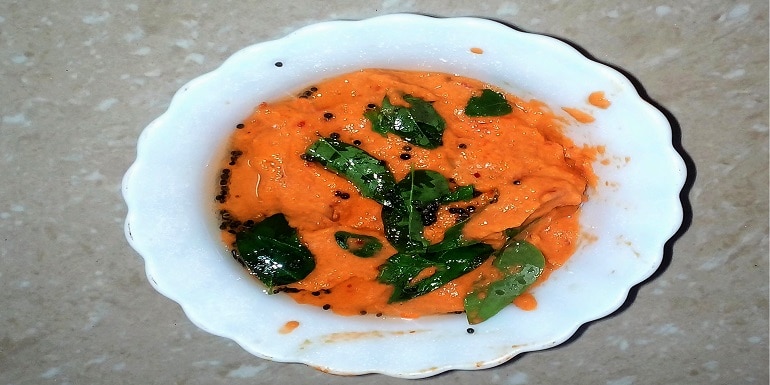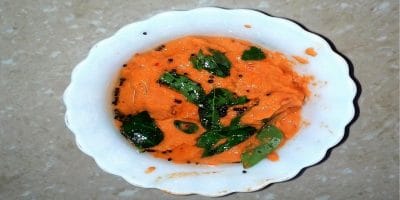 Onion-Tomato chutney recipe is a famous mouth-watering side dish can be made with South Indian Style. Learn about How to make Onion-Tomato Chutney.
---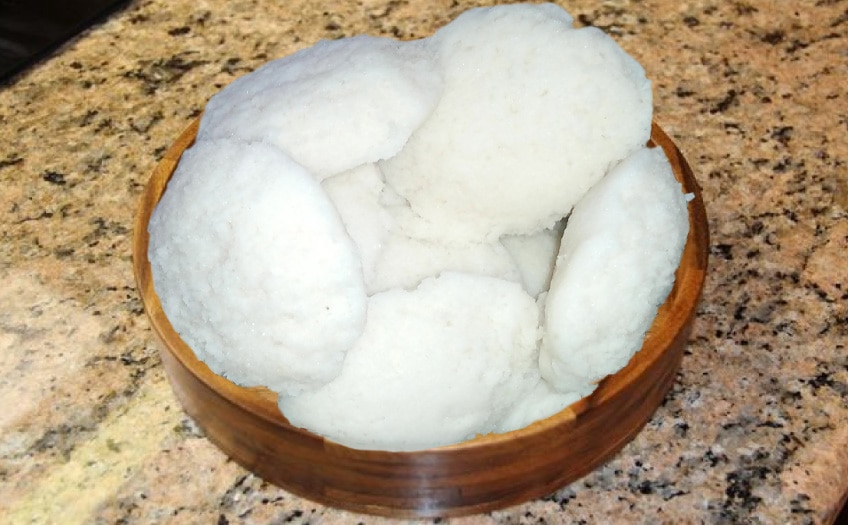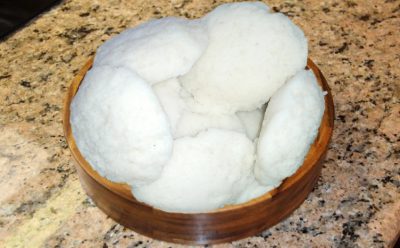 Here you can seize one of the ultimate favored evergreen South Indian Fluffy Idly. Before going to master let me tell you some uncanny facts about idly.
---
Other Miscellanoues Veg Breakfast Ideas
Some more Veg Breakfast ideas.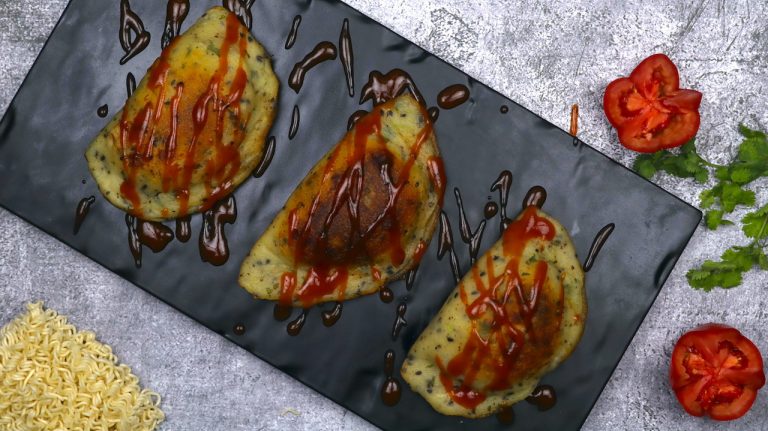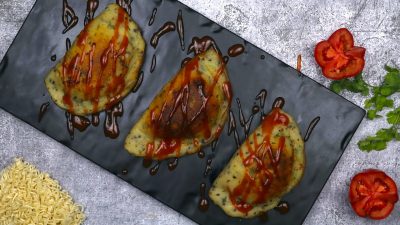 Aloo Maggi is an innovative version of the regular Maggi noodles. It is delicious and filling and a perfect breakfast recipe. 
---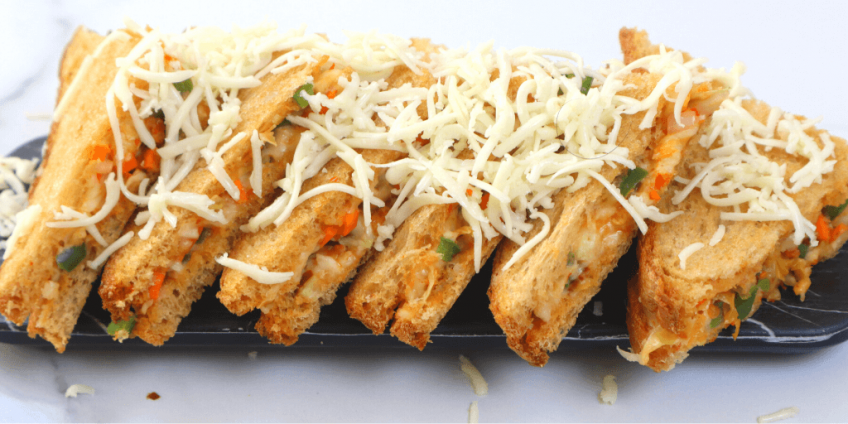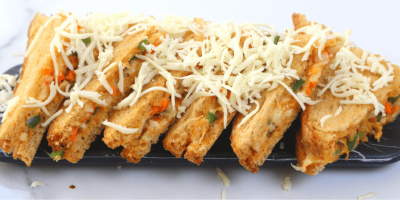 Cheese Schezwan Sandwich is an Indo-Chinese sandwich recipe, typically made for breakfast & contain fillings of chopped vegetables along with filling of cheese. 
---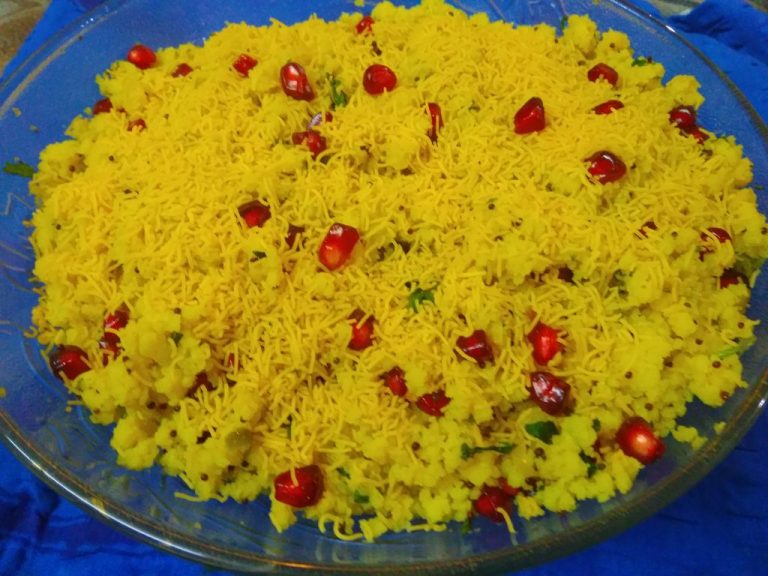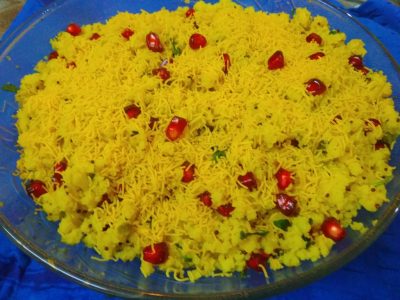 Try Surti Sev Khamani today, a Gujarati dish made with chana dal and sev that is very easy to make and one can serve it in less than half an hour
---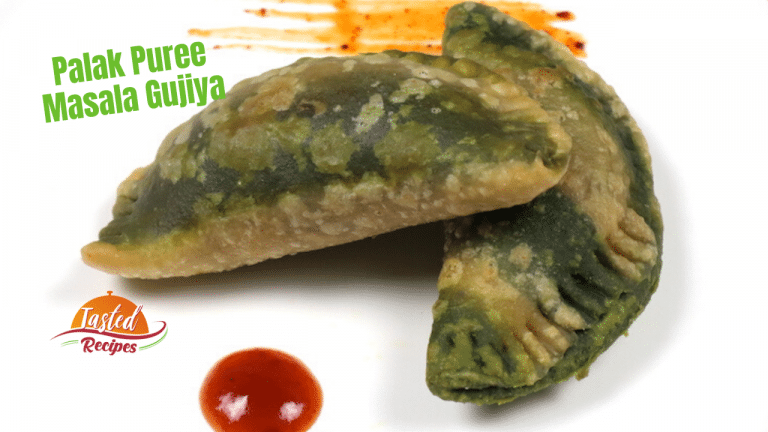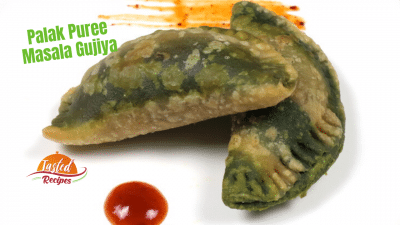 Palak Puree Masala Gujiya is a savory, deep-fried, crunchy snack recipe. It's a wonderful spicy dumpling that you can enjoy at home with tea or coffee.
---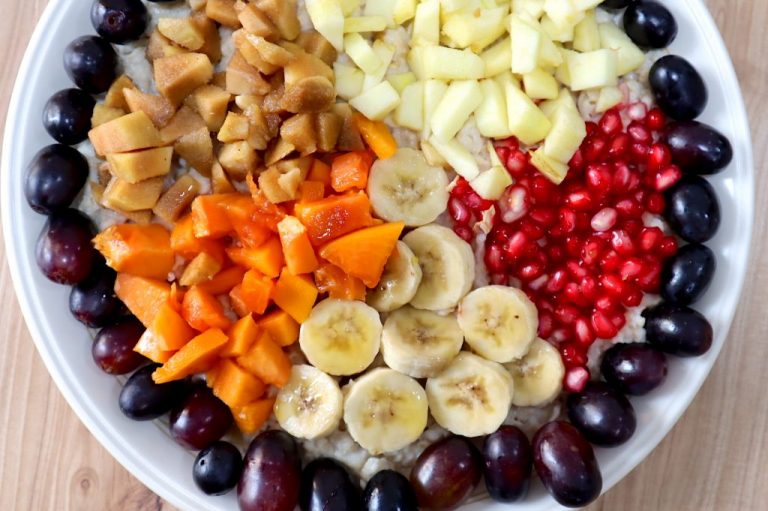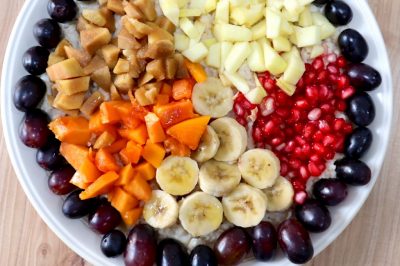 Oatmeal with fruits is a tummy feeling recipe which has some juicy fruits giving company to oats. You can add banana, grapes, pomegranate, chickoo, papaya, orange, apple etc.
---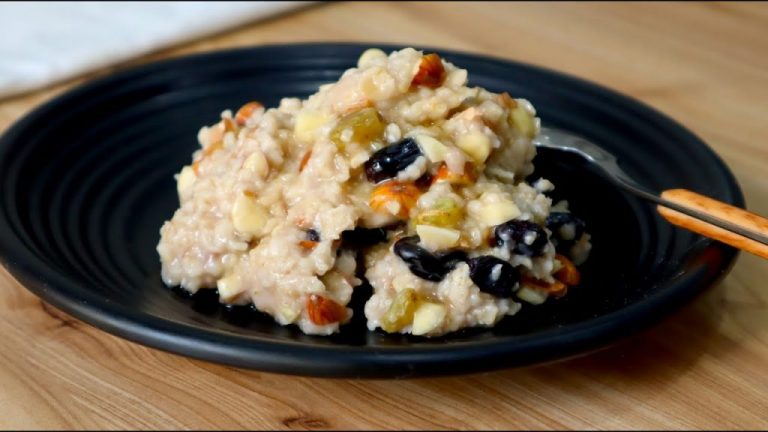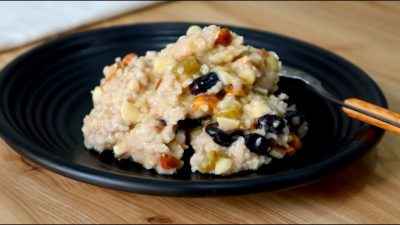 Oatmeal Recipe is the healthiest form of taking your breakfast. It has natural ingredients like oats, dry fruits & honey. Perfect breakfast recipe.
---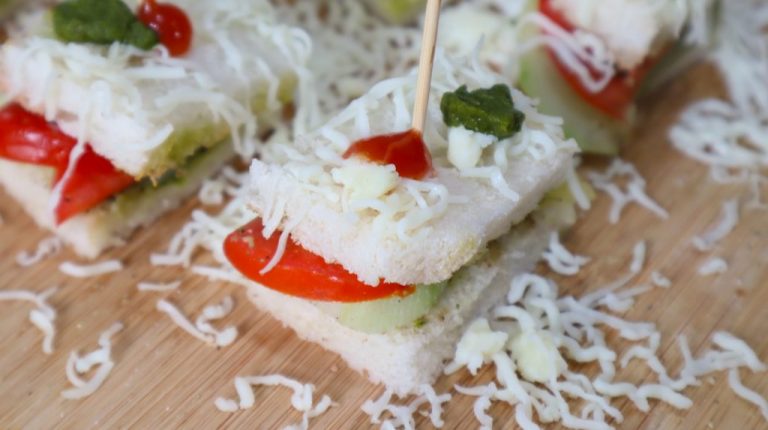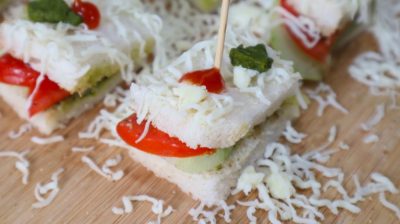 Bombay veg sandwich for the people who need something cheesy at the same time easy to make. It is a recipe for a few ingredients & more taste
---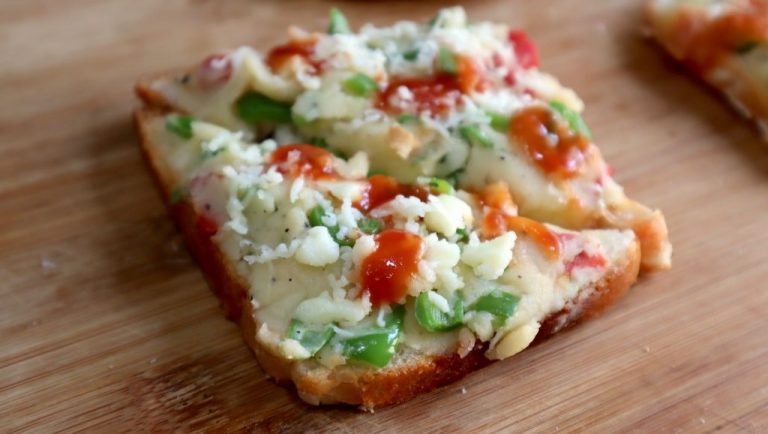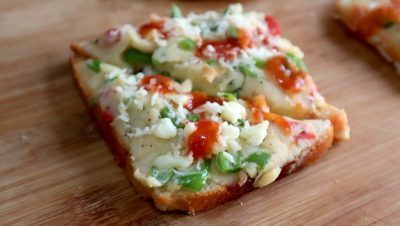 If you don't have time to prepare the pizza dough and want to make some delicious food in no time Veg Bread Pizza is a great choice for you.
---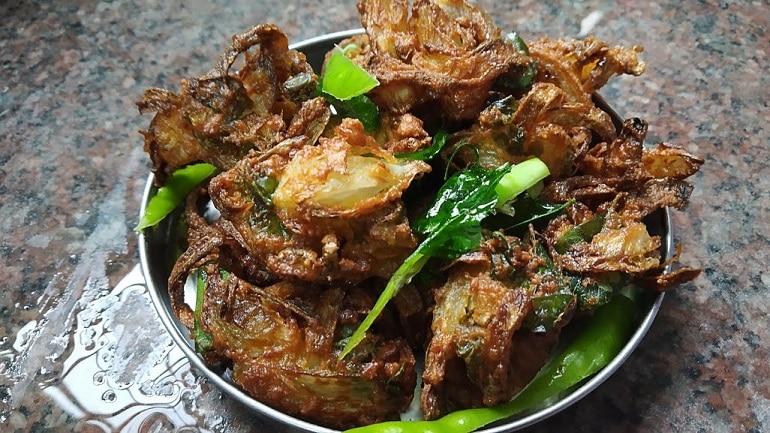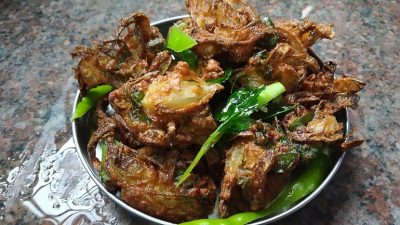 Onion Pakoda recipe is a popular simple and crunchy evening snack in India. Onion Pakoda goes well with a cup of hot tea or coffee during the rainy season. 
---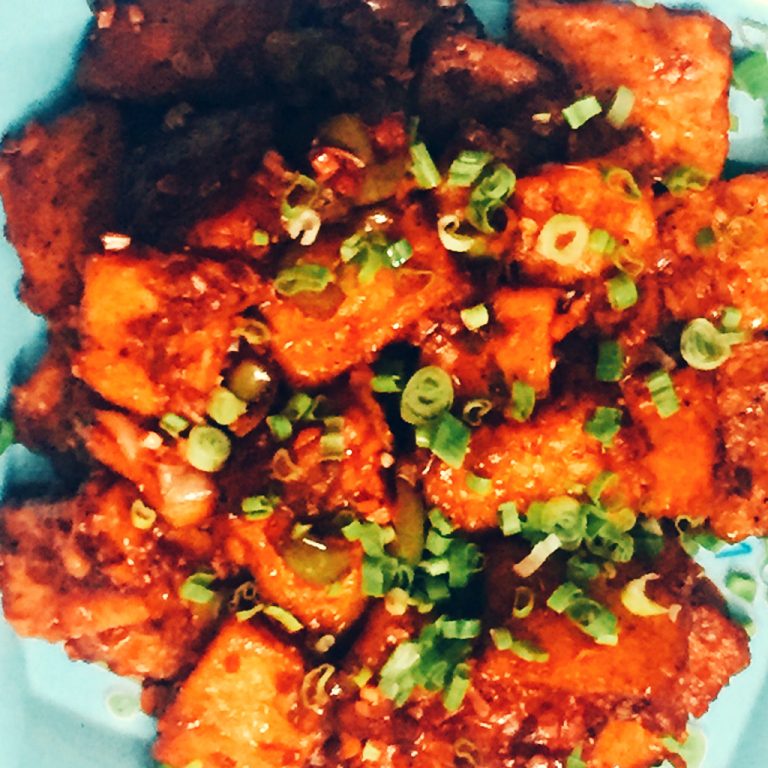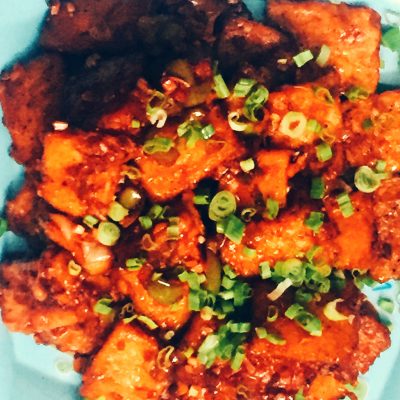 Bread Manchurian is a super easy, innovative and tempting snack recipe for tea time or munching at any time. It can be made with simple at home ingredients.
---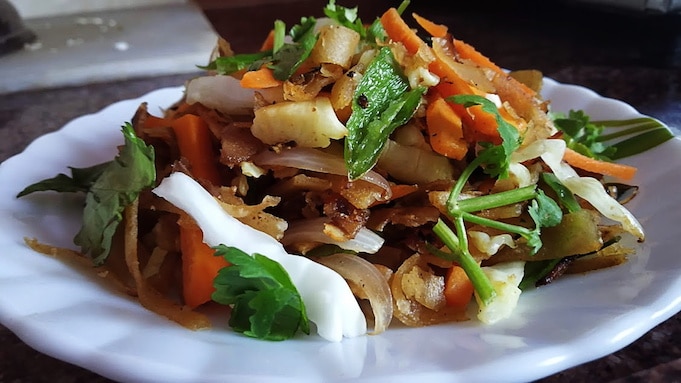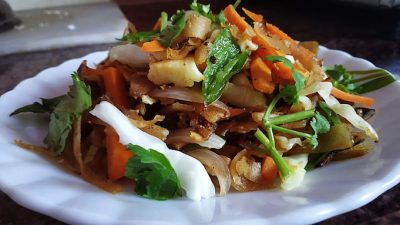 Chapati Ribbon Noodles Recipe is a simple and healthy eye attracting quick recipe. It's a great idea to reuse your leftover chapati.
---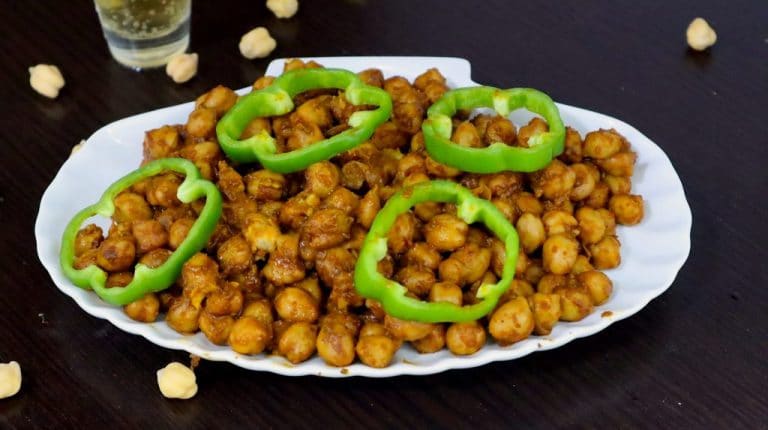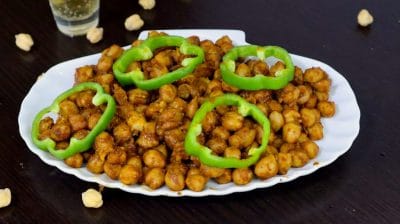 Spicy Memoni Cholay is a very traditional Ramadan recipe prepared for iftar at every Memon's house. Simple ingredients and easy to make. You just need the chickpeas and some Indian spices and that's all. Perfect choice for Ramadan iftar, an evening snack as well as good for party gatherings.
---