Bread Manchurian is a super easy, innovative and tempting snack recipe for tea time or for munching at any time. Made with simple at home ingredients like bread, oil, cornflour, and some Chinese sauces.
Instead of trying chicken or other veg Manchurian recipes you can try this to give a treat to your taste buds. You can also make this lovely recipe with leftover bread.
There are many ways to prepare it but we are going to try the easiest one. Only 3 main steps and your delicious Bread Manchurian is ready. Make Batter, Fry Bread cubes and mix with the Chinese sauces. That's it.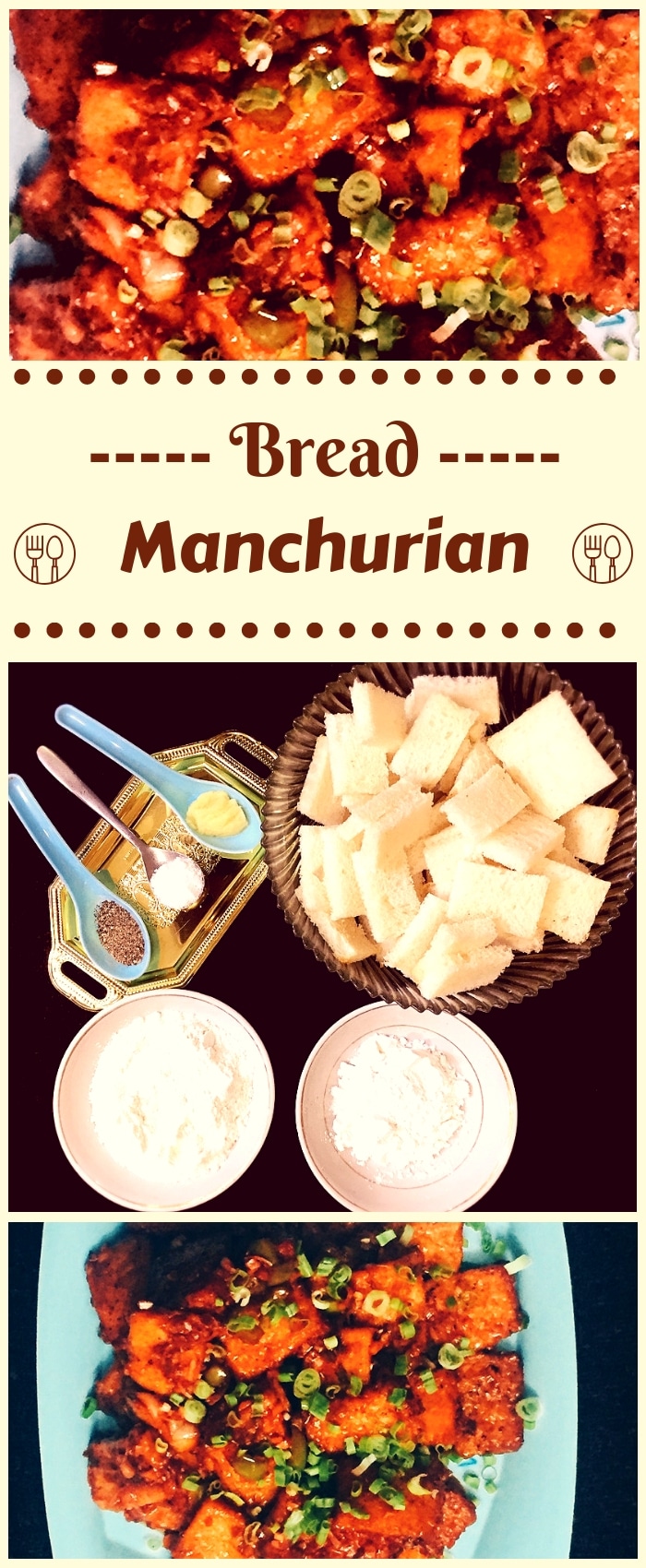 I believe that it might have been first made by some bachelors who live away from home or by some foodie who likes to try some new things. He might have tried the bread with some leftover Chinese sauces and then thought to make it.
Can be a great choice for the evening snack, kitty parties, birthday parties, movie time snack or just for a simple munch.