We know you are in full vacation mode now, all thanks to the ease of COVID restrictions and EID. So let's look at simple and easy travel food ideas.
Some of you have planned for long trips, and some have planned for picnics. We reach our travel destination & forget something back home in our excitement. But we request you not to forget your daily love- Food.
We care for you and have curated 1o simple & easy travel foods for you to pack in your backpack & enjoy the homemade fresh taste.
These foods will become your instant hunger killing tools. Your road journey will be so much amazing. Doing fun with your family, listen to fantastic music, and eat some quick finger foods.
We thought to bring you joy whoever you go through food. Because food makes our life more exciting. Are we right?
Get paper plates in hand because we are serving you some excellent dishes.
You can also check our 15 Fascinating Farsan Ideas For Diwali.
Download our Free Recipe Cookbook
---
Drinks To Keep You Refreshed During Travelling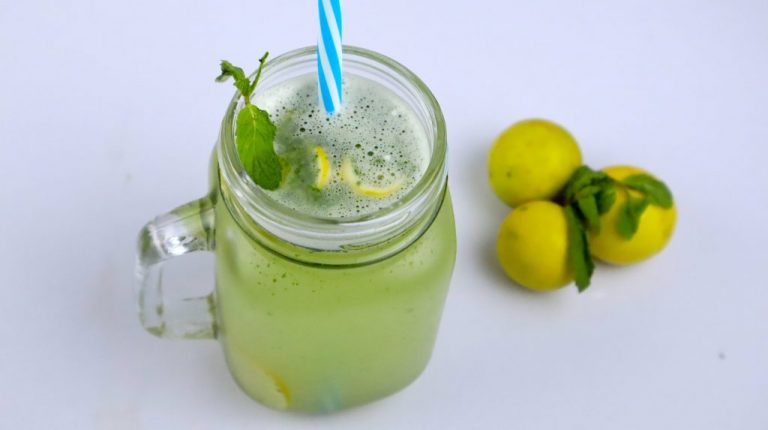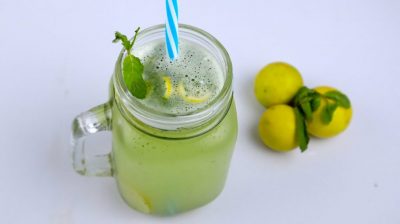 Lemon mint juice is a refreshing & healthy summer coolant. Do you know that you can make this drink sweet without adding sugar? Try now.
---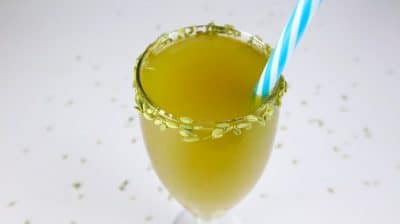 Variyali sharbat is a healthy summer drink popular in India. Fennel is the base ingredient here. Click to read the flavour profile.
---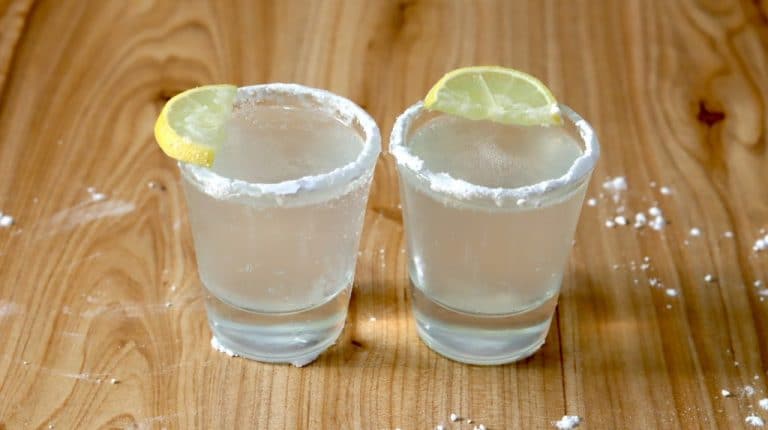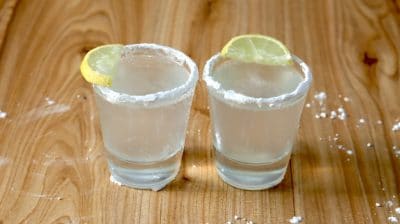 Lemon drop shots have a lemony, sweet & sour taste, fun to drink. It is a combination of the sweetness of sugar with the tartness of lemon.
---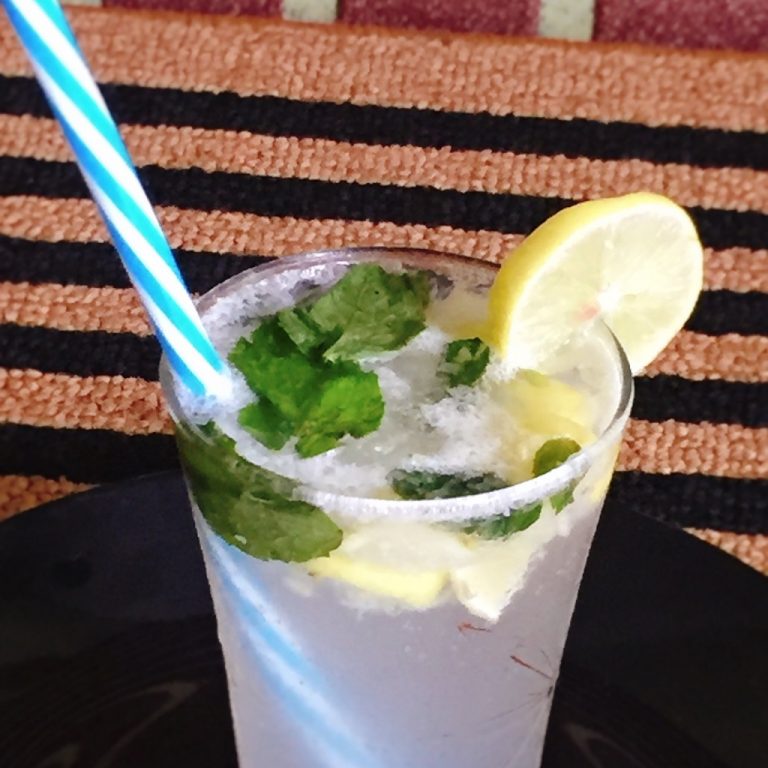 Virgin Mojito a refreshing and mood swinger drink with lemon, mint leaves, sugar, and carbonated drinks like sparkle water, soda, or Sprite.
---
Snacks To Carry While Travelling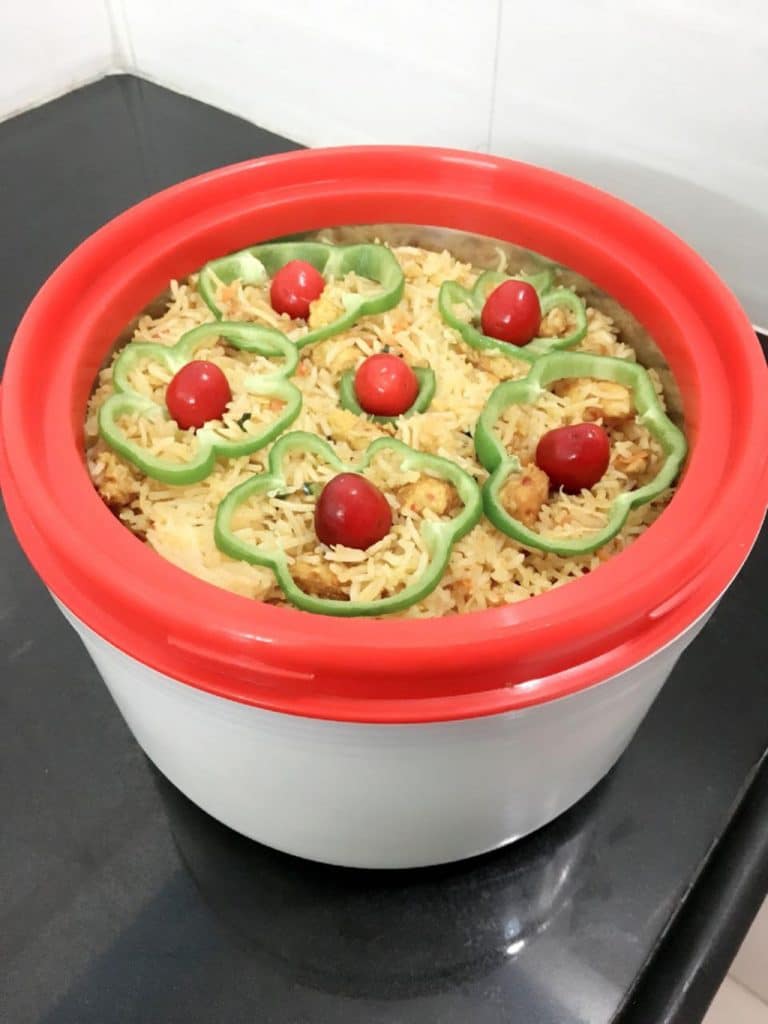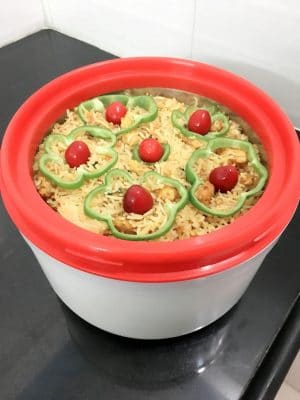 Spicy Singapuri Rice is lovely Chinese dish made in an Indian style. For those who love spicy cuisine.
---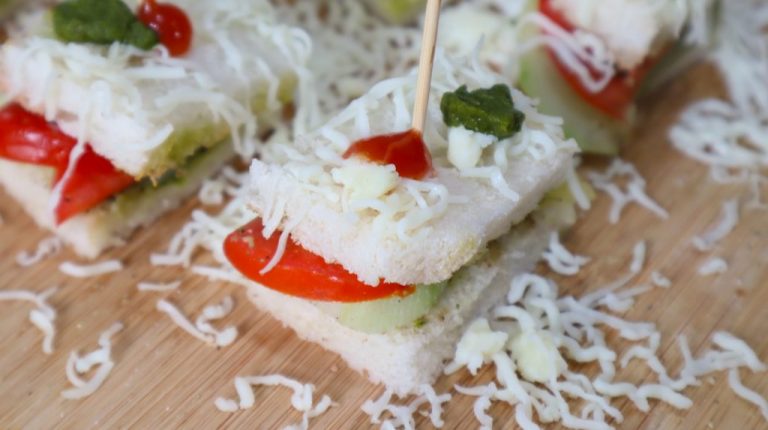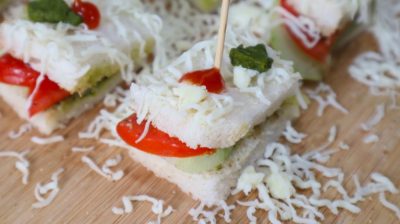 Bombay veg sandwich for the people who need something cheesy at the same time easy to make. It is a recipe for a few ingredients & more taste
---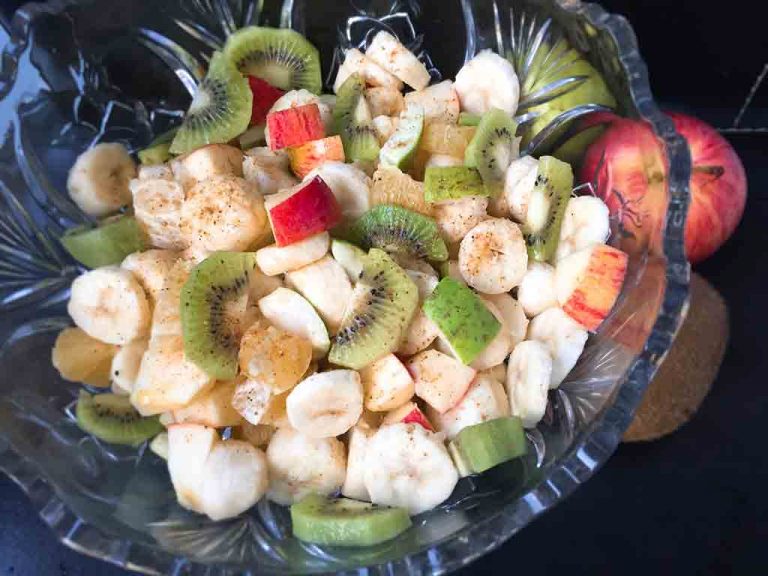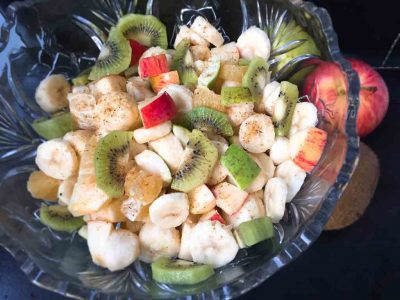 Fruit chaat is a delicious and refreshing salad and iftar fruit dish, made by combining juicy fruits with Salt, Honey, Chaat masala and Black Pepper. It is the perfect summer delight and must-have dish on iftar table. It will brighten up any meal and can be eaten at any time of the day.
---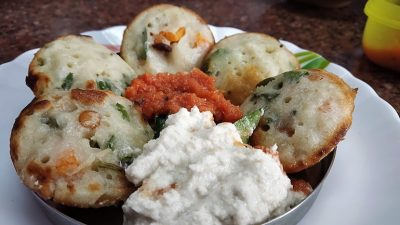 Kuzhi Paniyaram recipe is a healthy and famous Indian style breakfast recipe. The texture is like a tiny soft stuff rounded with a crispy thin outer layer.
---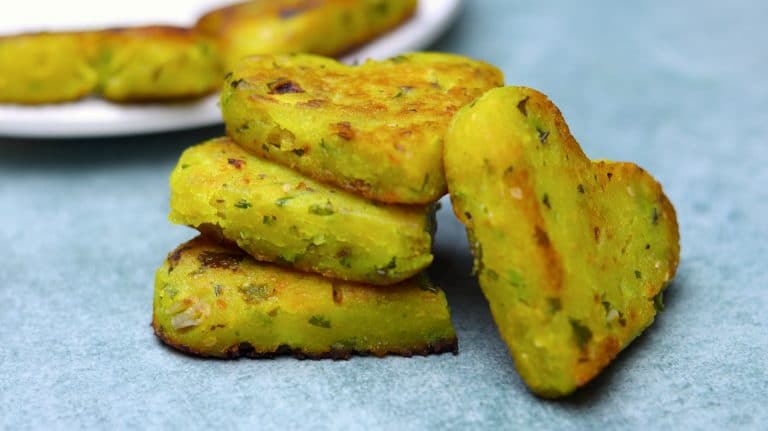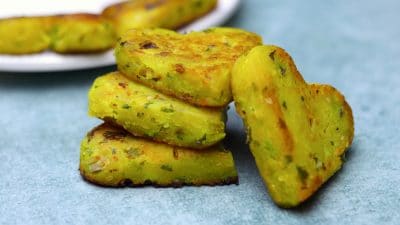 Poha Cutlet is a non-traditional snack made using rice flakes & mashed potatoes. It is spicy with a crispy layer. Watch the recipe video.
---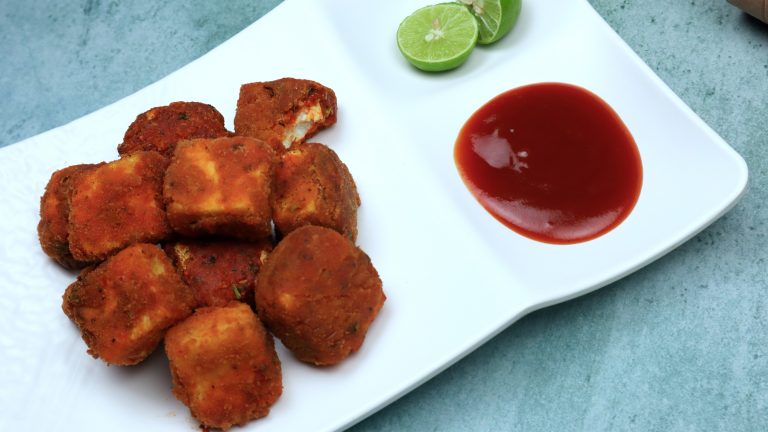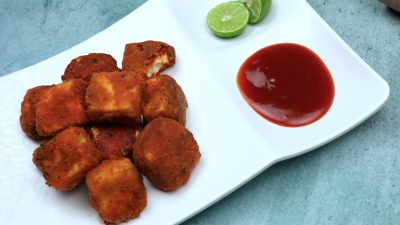 Paneer Nuggets is a snack with paneer as its core ingredient. Watch the recipe video or download the recipe card.
---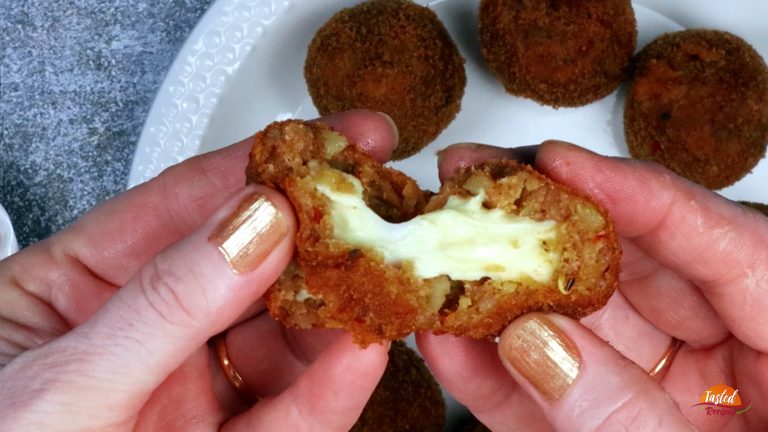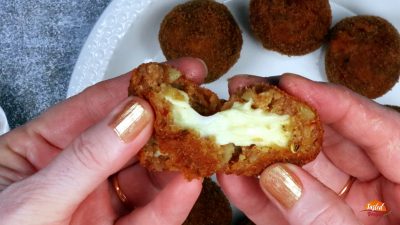 Filled with cheesy goodness, potato cheese balls are an easy-to-make snack. They are a quick & fuss-free starter recipe & extremely delicious.
---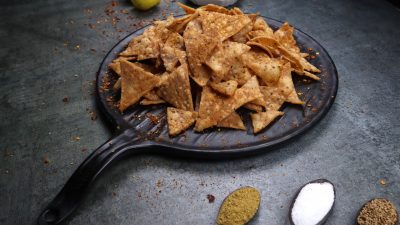 Rice Flour Nachos are our version of Mexican Nachos. Here, rice flour is a core ingredient instead of cornflour. They are tasty and crisp.
---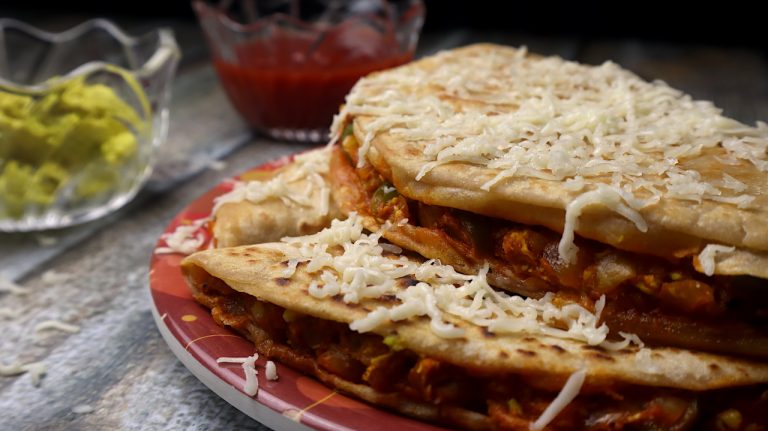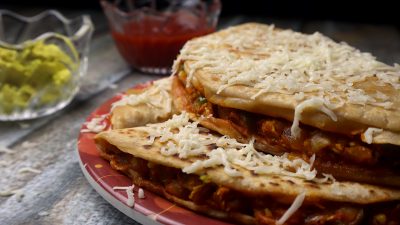 Veg Quesadilla is a popular Mexican dish with loads of vegetables. It resembles a lot to tacos and is spicy in taste.
---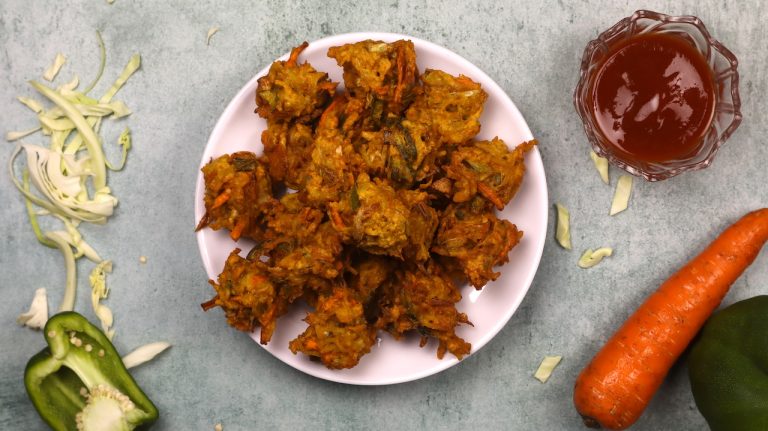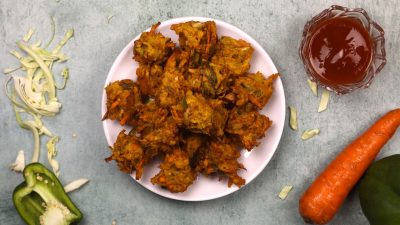 Maggi Bhajiya is a tasty and innovative version of Maggi noodles. It is a delicious, new, and interesting way to make noodles. 
---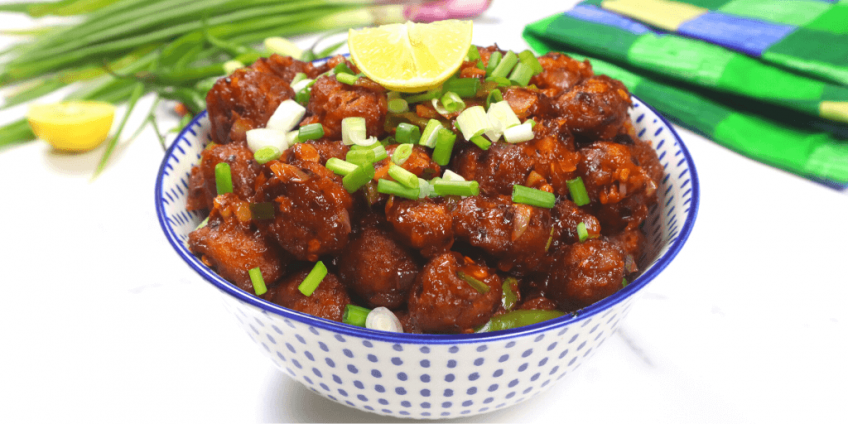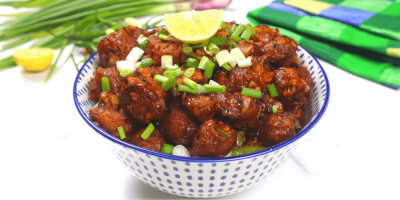 Soya Chunks Manchurian is the desi style of making authentic Chinese Manchurian. Click now to watch the recipe video or follow the steps.
---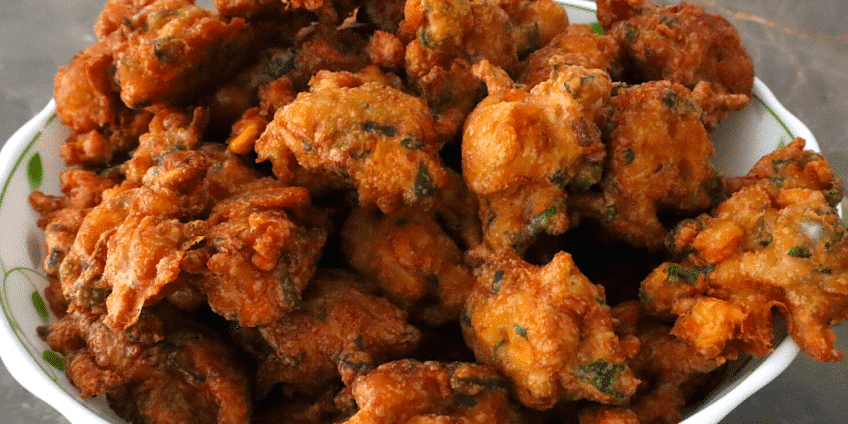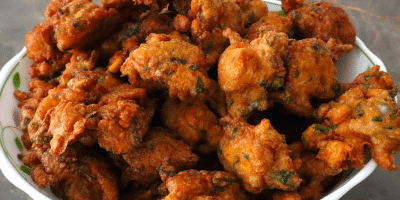 Corn Fritters are amazing snack items made of corn. It's crispy, deep-fried and tasty. A perfect savory fritters - quick and easy to make.
---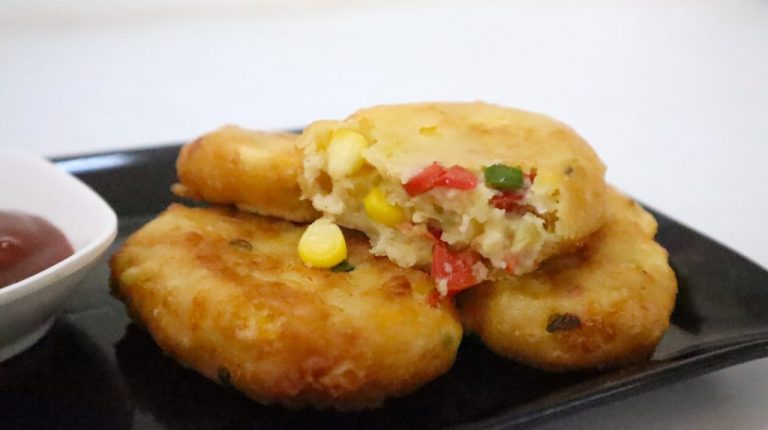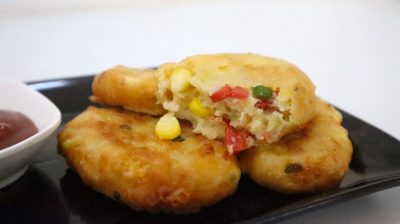 Corn Cutlet or Sweet Corn Cutlet is a mouth-watering and yummy veg appetizer made with simple ingredients and gets ready in less than 20 minutes.
---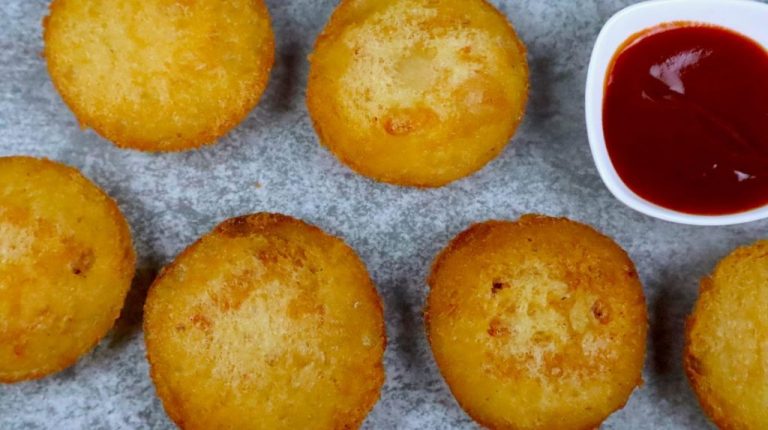 Spicy & delicious Tandoori Paneer Pakodas is a ginger food created with some twist. Paneer coated with tandoori masala sealed in bread & then fried.
---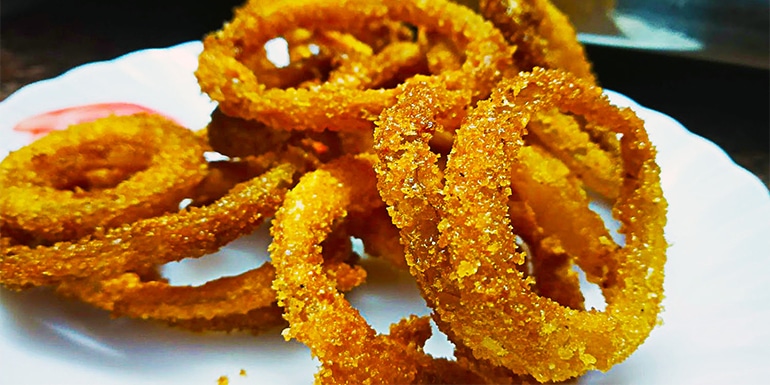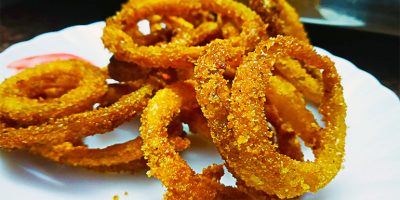 Crispy Onion Rings are a type of appetizer or side dish from British & American cuisine. These are also known as French Fried Onion Rings.
---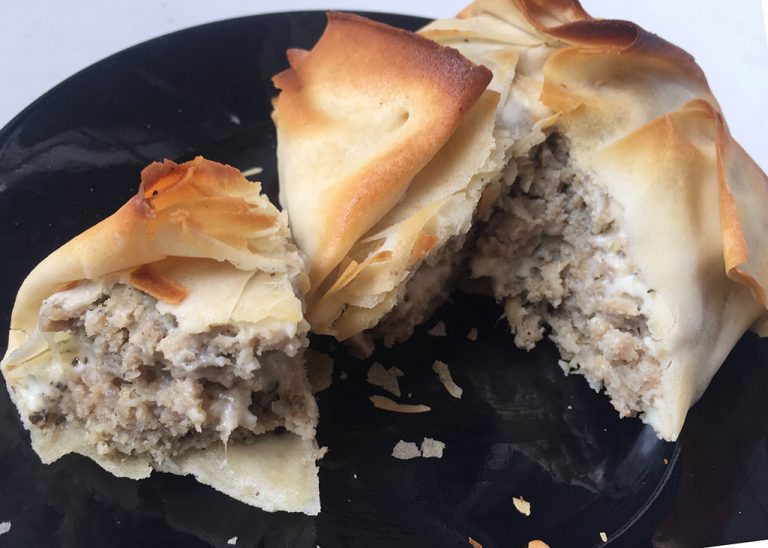 Cheesy Mince Tortilla Pie or the Kheema Tortilla Pie is satisfying and complete dish made with mutton mince, cheese, and ready-to-use spring roll sheets.
---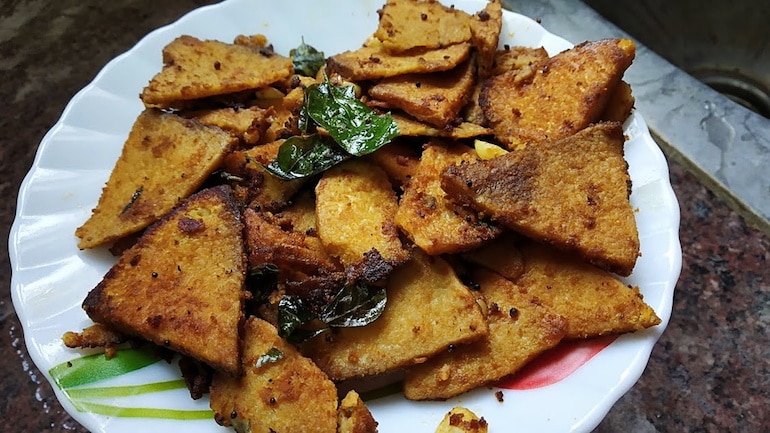 This Elephant foot yam recipe is simple & easy to make. This goes well with curd rice & Rasam (like tamarind soup). If you like, try deep fry method also.
---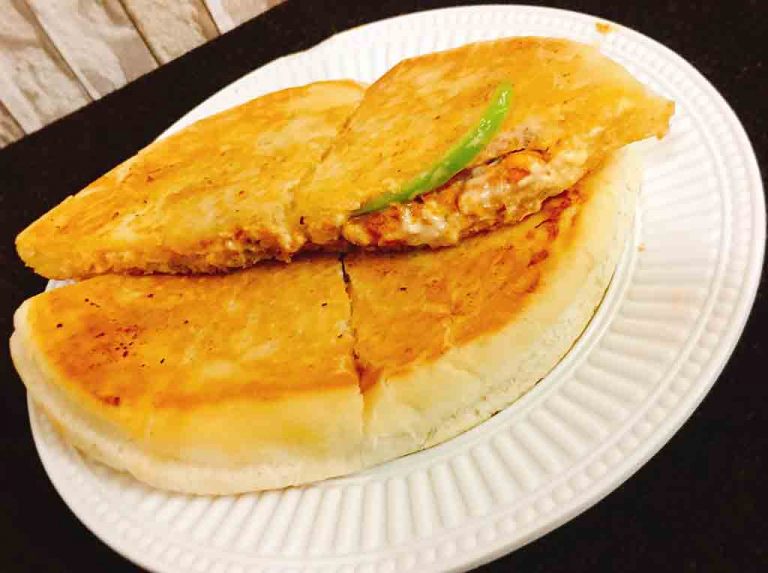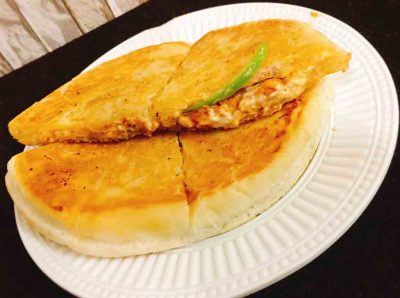 Pocket Pizza is an easy snack recipe made with readily available pizza base and filled with your favorite veg or non-veg filling with mayonnaise and sauces.
---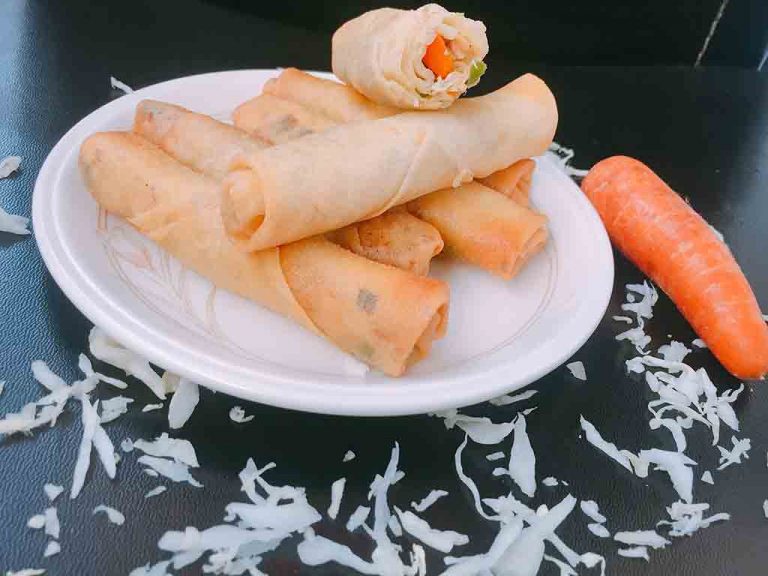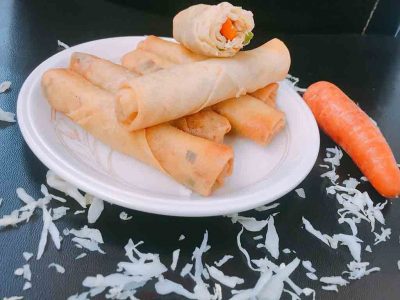 Spring Rolls are a popular Indo-Chinese starter and snack recipe served in almost all Asain Restaurants. This lovely starter comes in many variants. You can make it complete veggie and also with chicken. Made with spring roll wrappers filled with yummy chicken and veggies mixed with Chinese Sauces.
---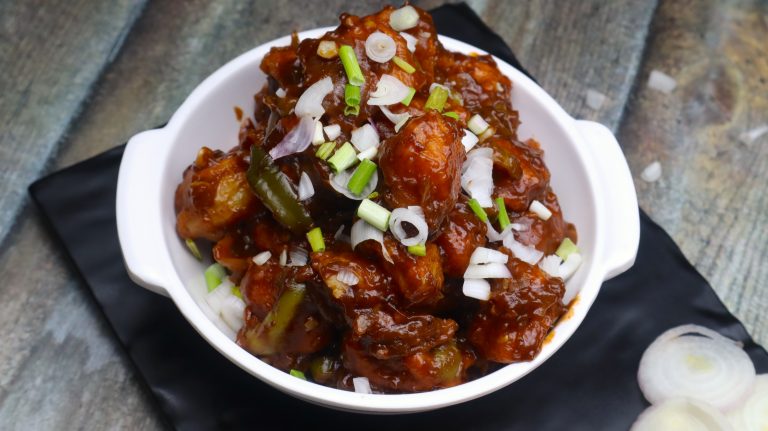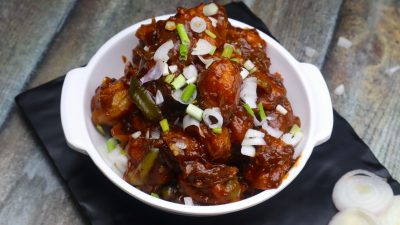 Aloo Manchurian is an interesting Indo-Chinese version of the regular Manchurian. It is an easy & much quicker recipe than the classic one.
---
Main Course Recipes To Eat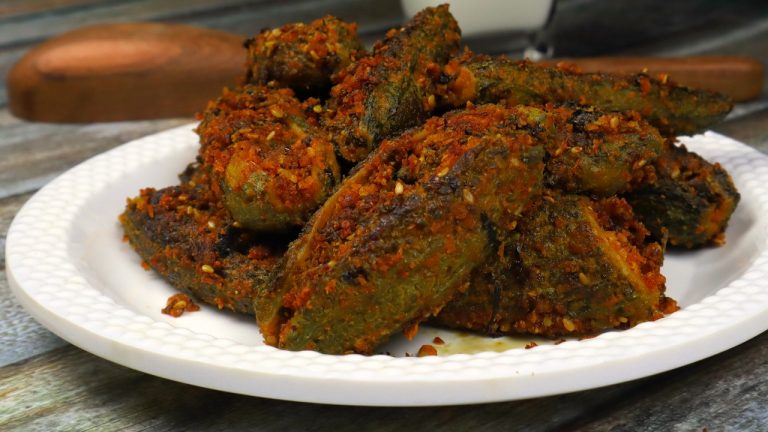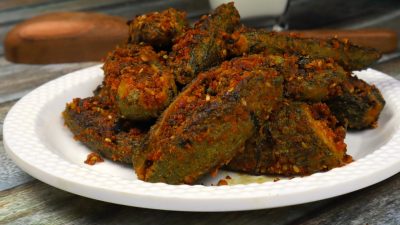 Stuffed Karela is a vegan recipe of bitter gourd stuffed with spices and powder mix. It is quite a common recipe in North Indian households.  
---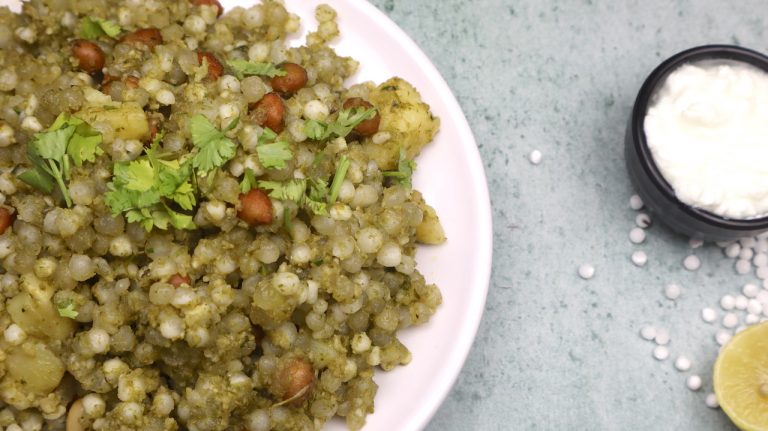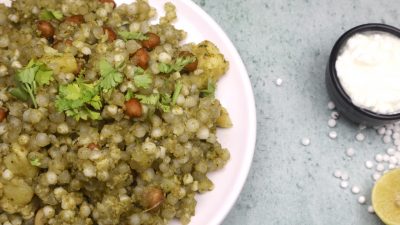 Sabudana Khichdi is an Indian dish that is consisting of sago, potatoes, and peanuts. It is a part of Gujarati and Marathi cuisine.
---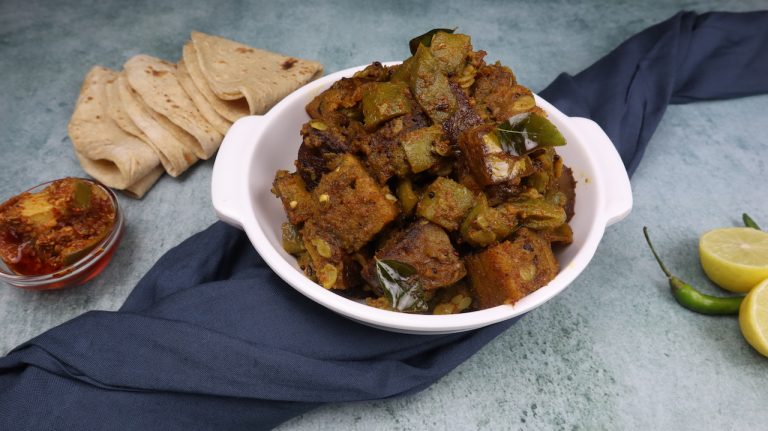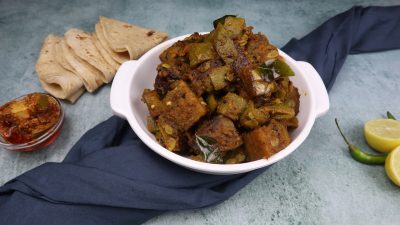 Turiya Patra is a traditional dish of Gujarati cuisine. It is a combination of ridge gourd and steamed patra. This tastes spicy and tangy.
---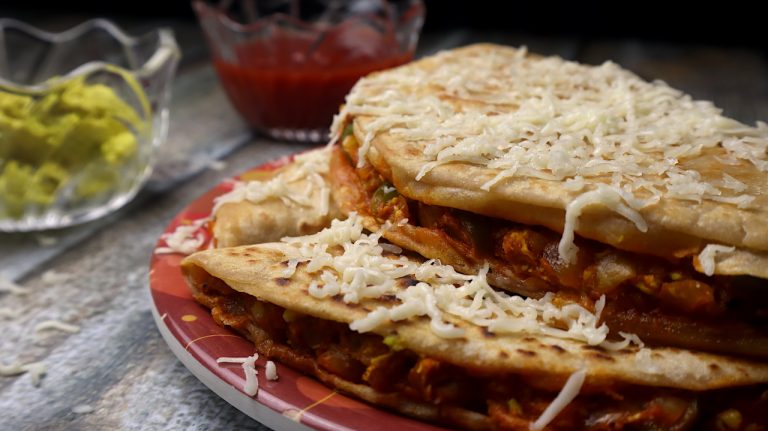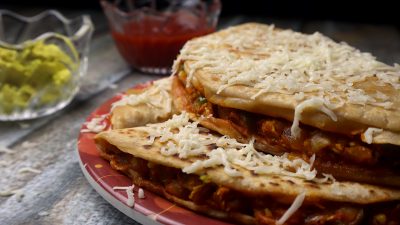 Veg Quesadilla is a popular Mexican dish with loads of vegetables. It resembles a lot to tacos and is spicy in taste.
---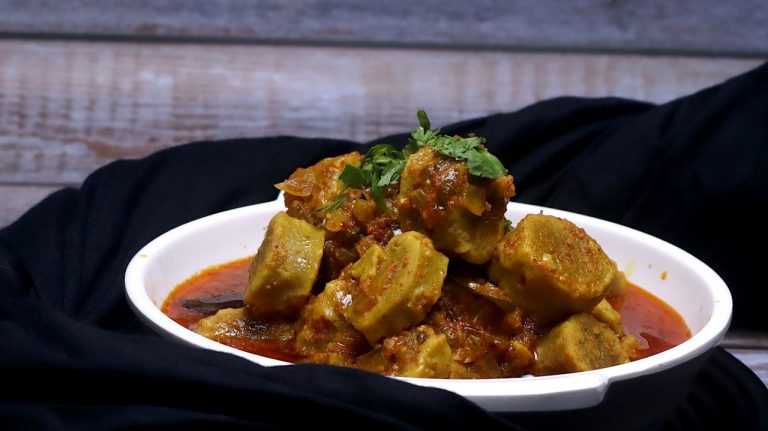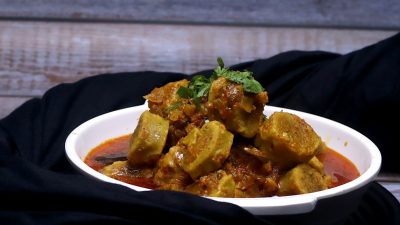 Besan Gatte is a popular dish of Rajasthani cuisine. Gatta is gram flour-based dumplings that are added to a curd based curry.
---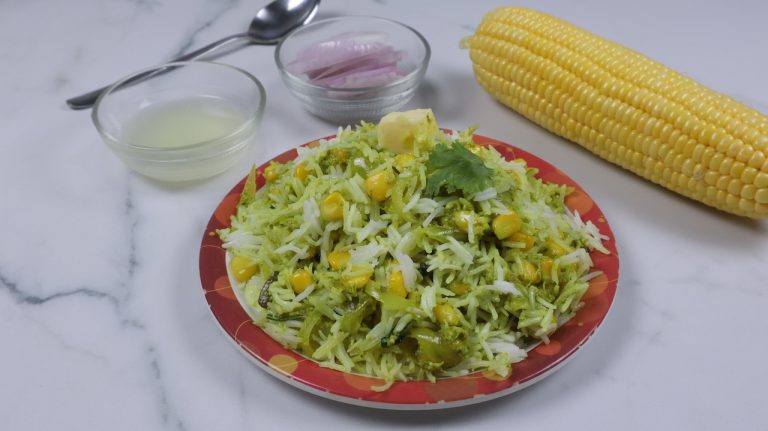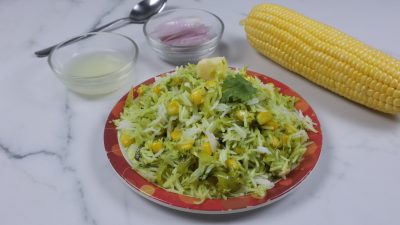 Sweet Corn Pulav is simple and tasty rice with juicy sweet corn kernels and other veggies. It's an ideal lunch box and tummy-filling recipe.
---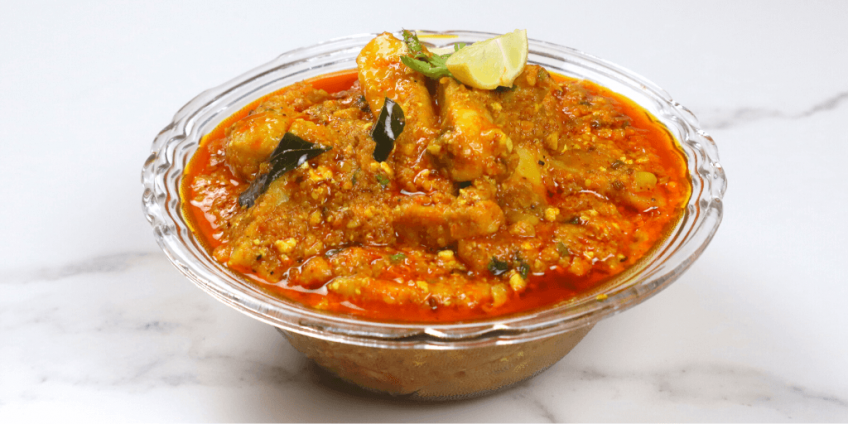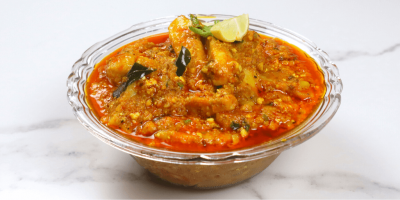 Arbi masala curry is a delicious and mouth-watering curry we prepare from taro root. The name arbi is actually the Hindi for taro or colocasia.
---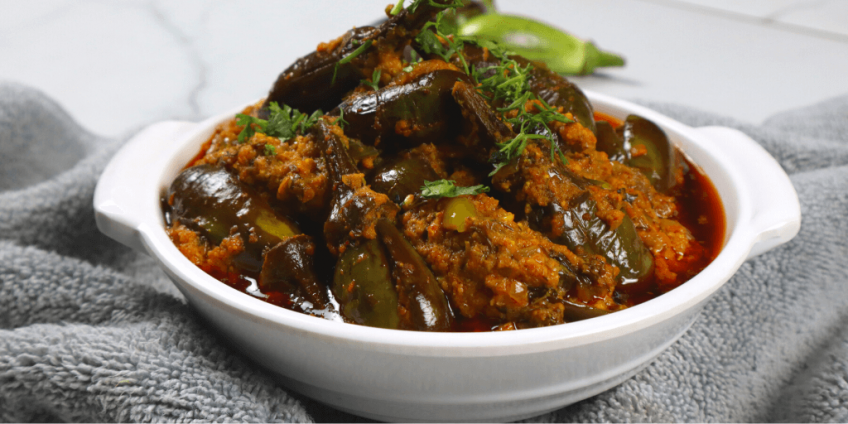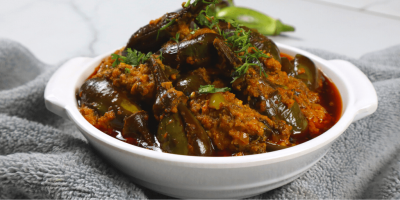 Baingan masala aka brinjal masala is a popular eggplant recipe in the Northern regions of India. Watch the recipe to make it dhaba style.
---
Sweets You Can Carry While Travelling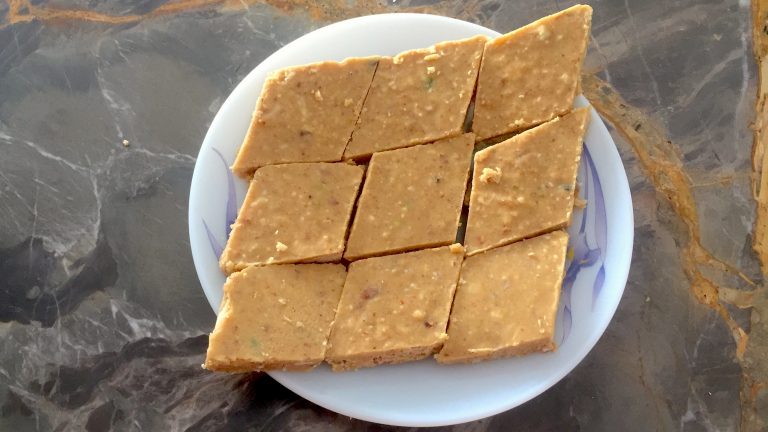 Urad Dal Mesub Recipe made specially in winter. Every memon from Dhoraji knows its taste. This version is my grandmother's version.
---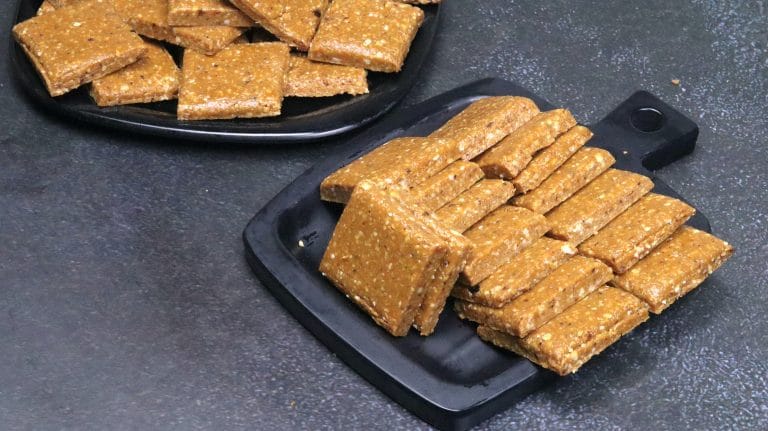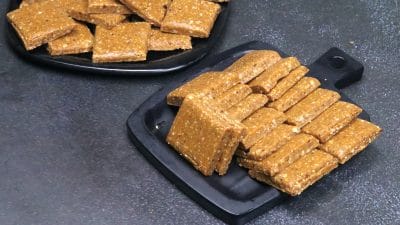 Crushed Peanut Chikki is a sweet that one prepares in winters in India mainly in Gujarat and Maharashtra and is known as Gajak in the North
---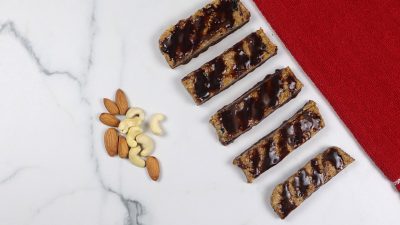 Cocoa Dip Protein Bars are a homemade, no-bake snack recipe. These are not only great in taste but extremely healthy recipes as well.
---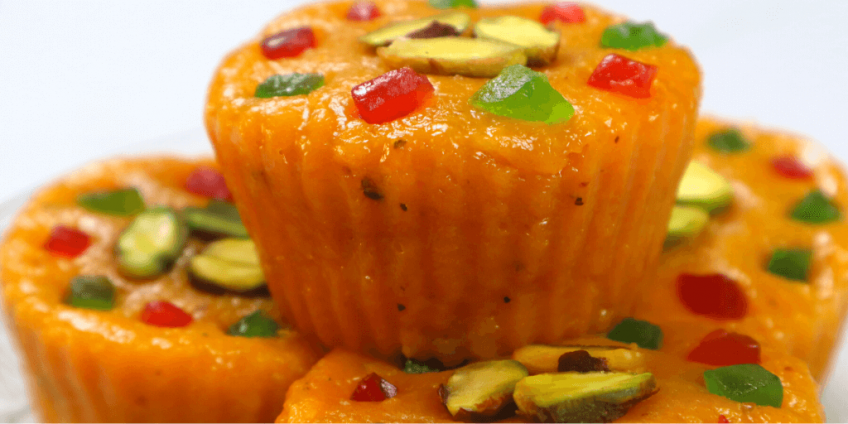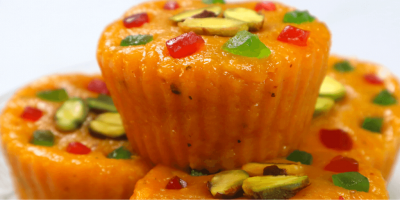 Mango Cupcakes Burfi is a delicious and simple seven ingredient recipe. The sweet delicacy has a moist texture with great flavor and richness to it.
---