We have discovered 15 fascinating Farsan ideas for Diwali, a perfect snack time to enjoy with family.
A very special festival in India needs a special welcome. The time of vacation is coming near & near and we all are so excited about our trips and eating delicious food.
Farsan is our snack base items that we chew all day & night. So why not give you some real reasons to love your regular Farsan.
During Diwali time, you have lots of guests visiting you wholeheartedly. To make them feel special, you can always address your meet up time with these 15 Farsan ideas.
Farsan recipes birth happened in Gujarat and it is mostly eaten in breakfast. Especially a Gujarati's Sunday starts with eating Farsan only. Meet these quirky Farsan made with fun.
These Farsans are easy & quick to make & kids at home will have a good time with crunchy mouth-watering snack ideas.
You can carry these farsan along with you when you travel. Apart from that, you can try these 10 Simple And Easy Travel Food Ideas. No longer talks! Let's jam our snack time.
Click images to full view recipes.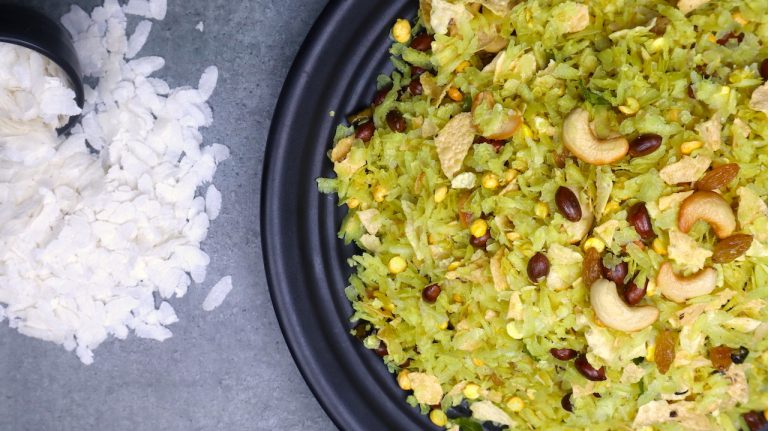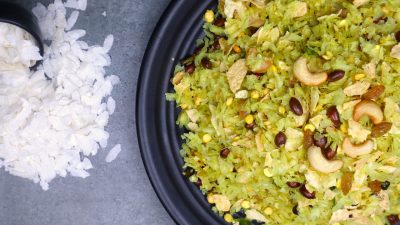 Poha Papad Chivda is a unique snack of flaked rice and papad, along with spices. It is a popular snack among Gujarati people.
---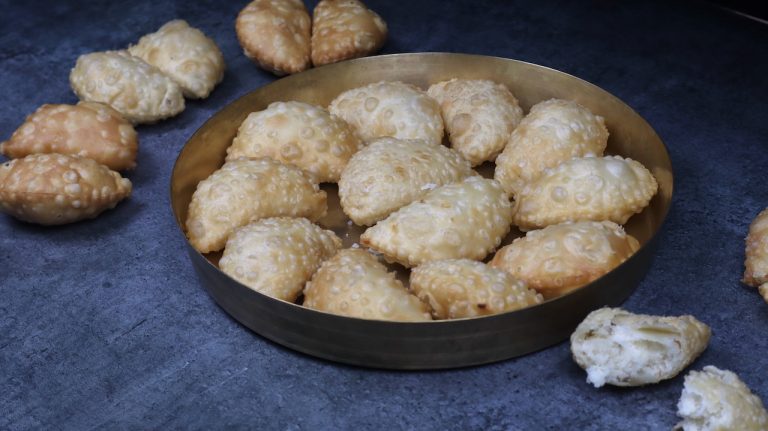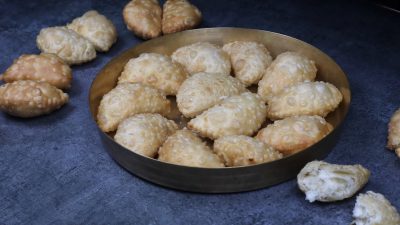 Rava Ghughra is an innovative version of traditional mawa ghughra. Another name for ghughra is gujiya. For special occasions,Diwali or Holi.
---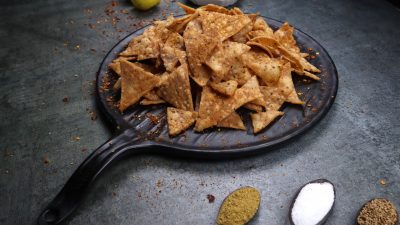 Rice Flour Nachos are our version of Mexican Nachos. Here, rice flour is a core ingredient instead of cornflour. They are tasty and crisp.
---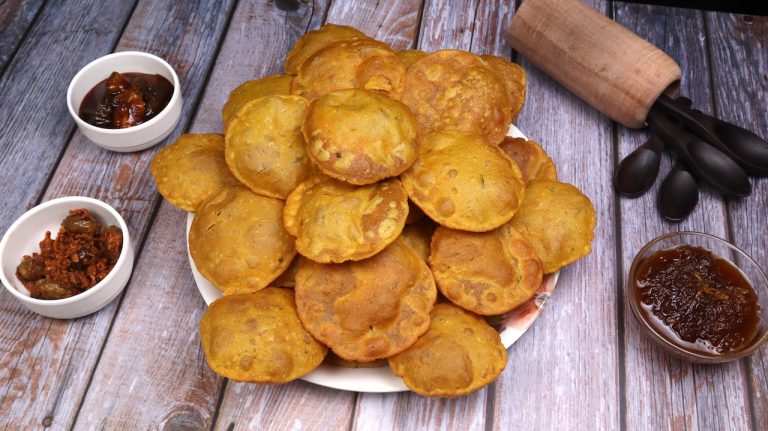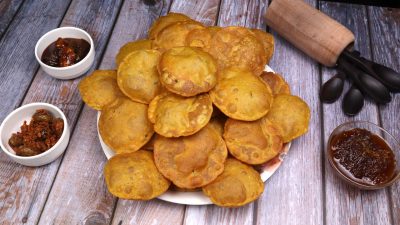 Aloo Puri is an extremely delicious Indian deep-fried flatbread snack.  This is a Punjabi snack that we make with potato, flour and spices.
---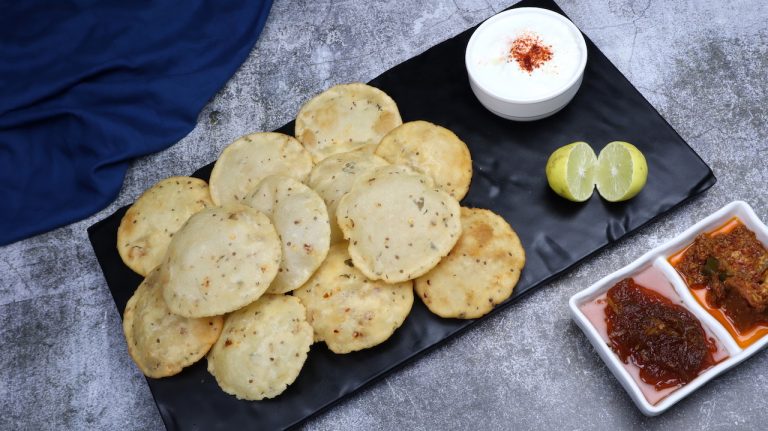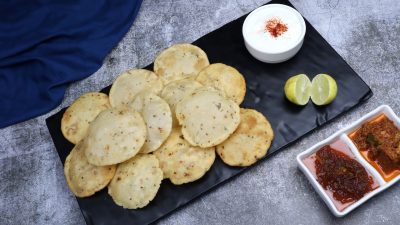 Suji Puri is a traditional puffed Indian fried bread that is made of all-purpose flour or wheat flour. Other names for it is Puri or Luchi.
---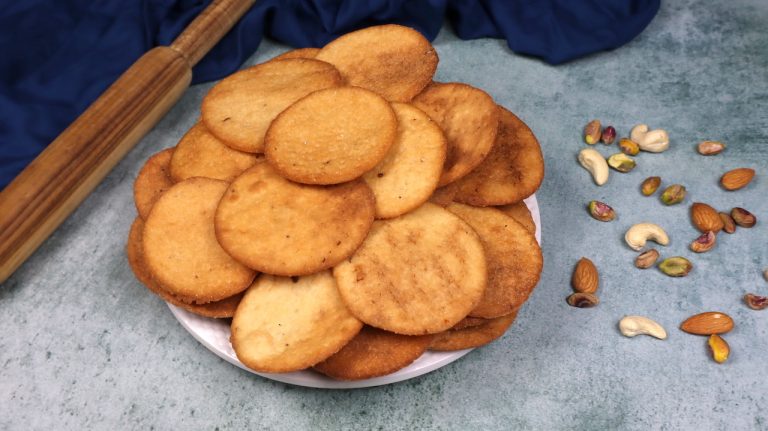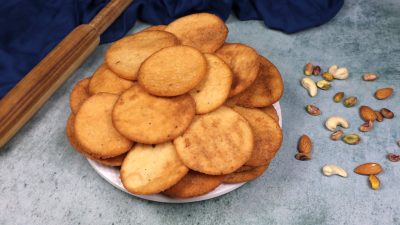 Rava Maida Puri is a traditional recipe that is crispy. People consume this snack during festivals like Diwali or Navratri.  
---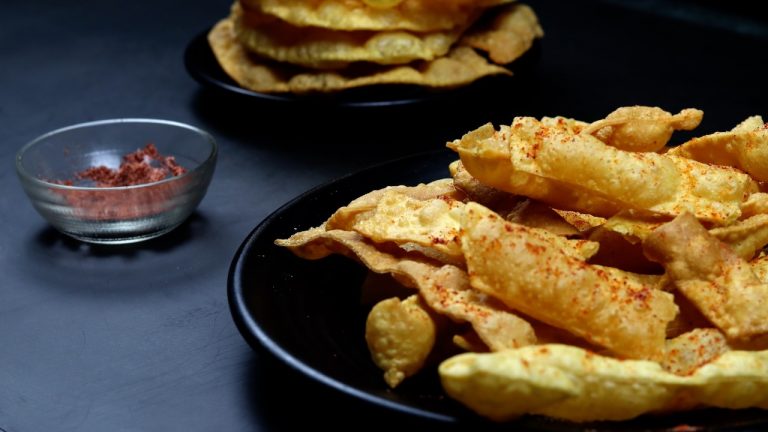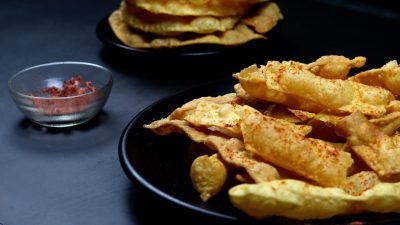 Chorafali is an interesting deep-fried, flaky snack. This is a traditional Diwali snack that Gujaratis love to make. It is less fussy snack.
---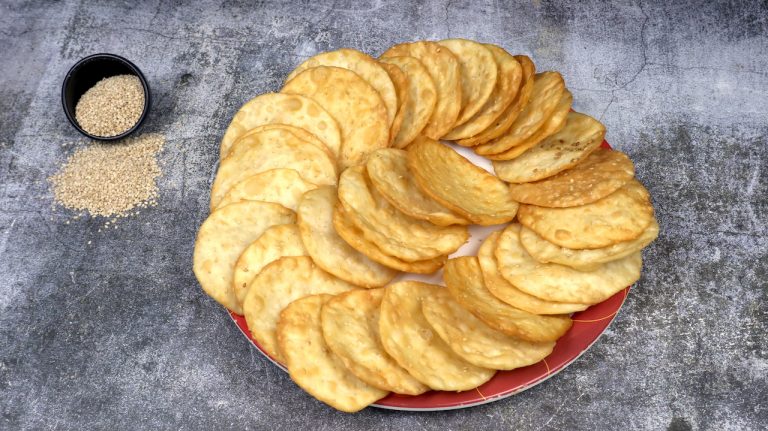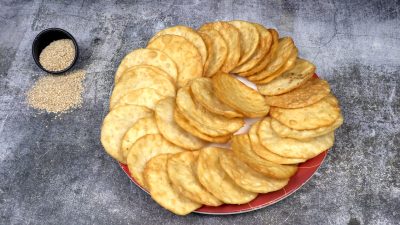 Suvali Puri is a crispy and delicious deep-fried traditional Indian flat-bread. It is a specialty of Gujarat and is very similar to crackers.
---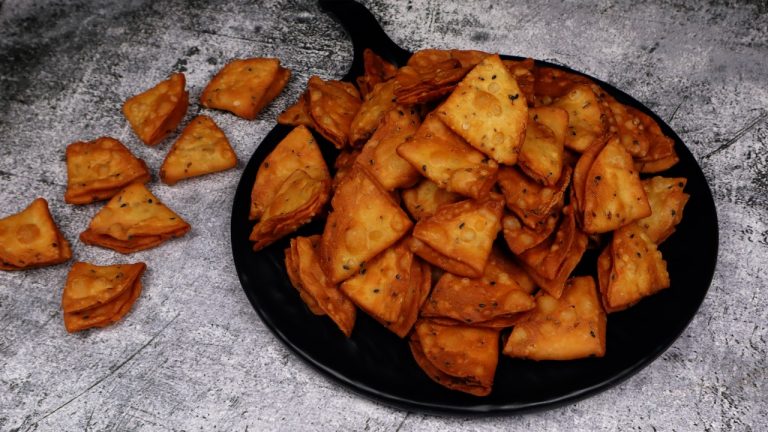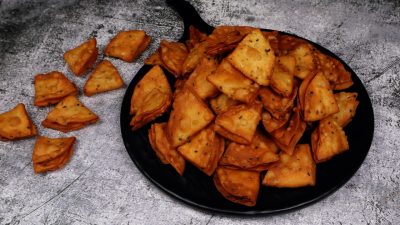 Samosa Puri is a crispy, crunchy, and savory snack. It is very similar to Namak Pare and looks like a miniature samosa. It is popular in Gujarat.
---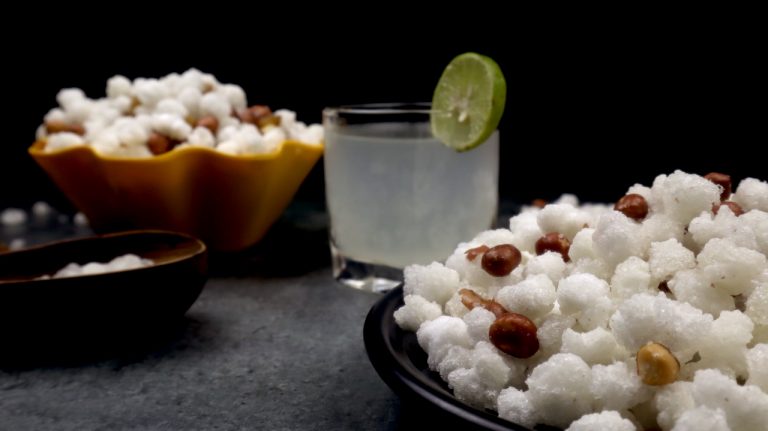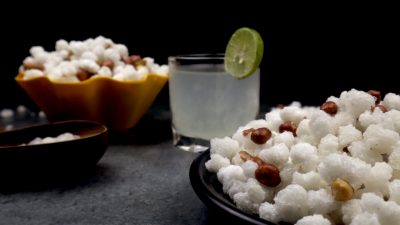 Sabudana Namkeen is a crispy & delicious snack of tapioca pearls. This recipe is prepared at festivals like Navratri during fastings.
---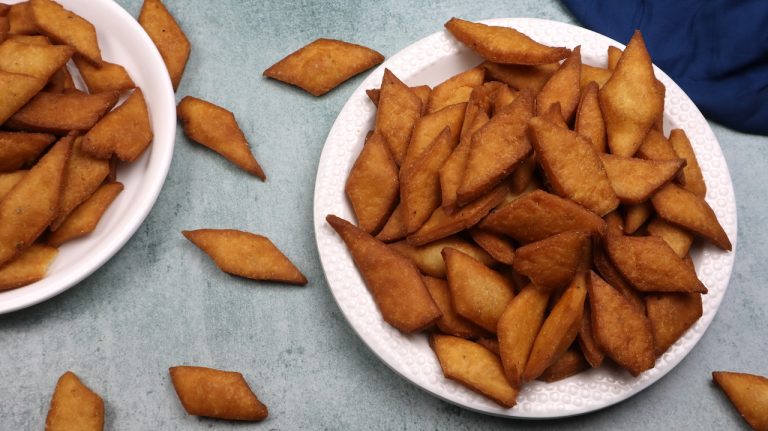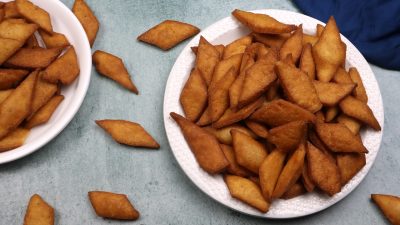 Shakkar Para is a crispy, flaky, deep-fried snacks. They are a sweet counterpart of Namak Pare and are similar to cookies.
---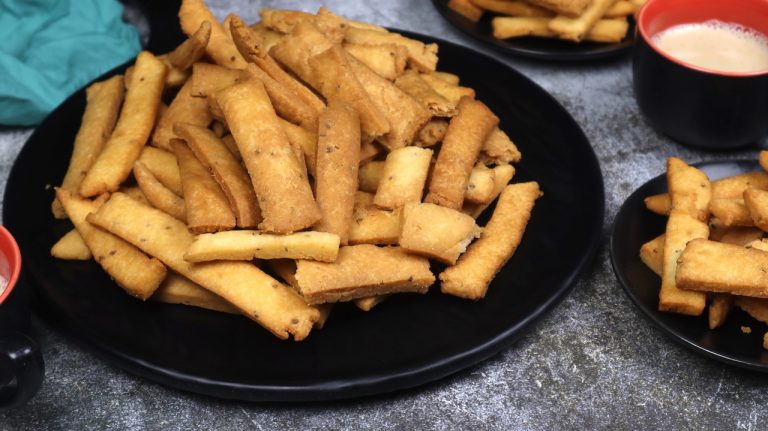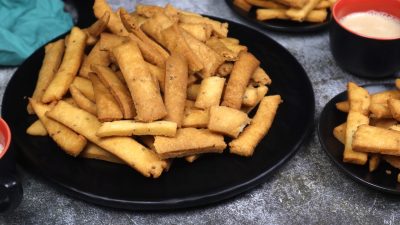 Namak Pare is a crispy & savory deep-fried snack. They are popular in Gujarat and as mathri in some parts Punjab and U.P.
---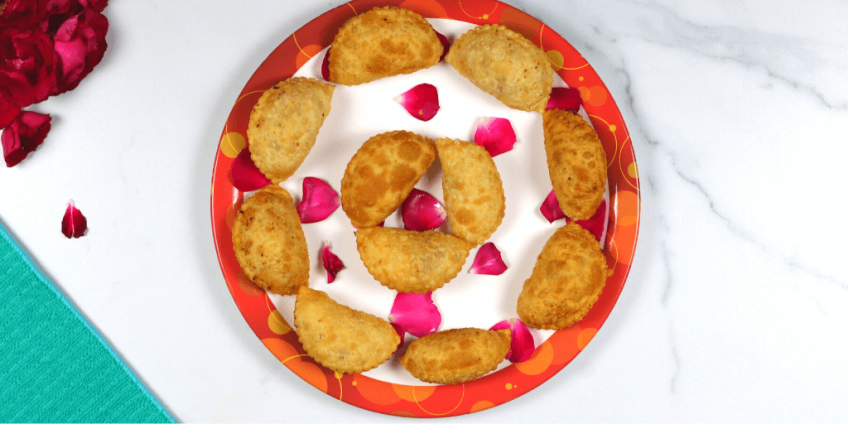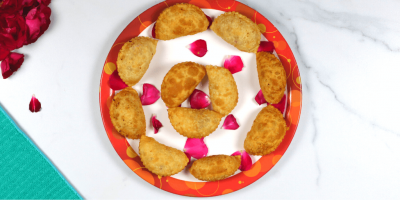 Mawa Ghughra is a traditional sweet, deep fried and shaped in a half moon.It is a crisp layer of all purpose flour, milk solids, sugar, coconut &nuts.
---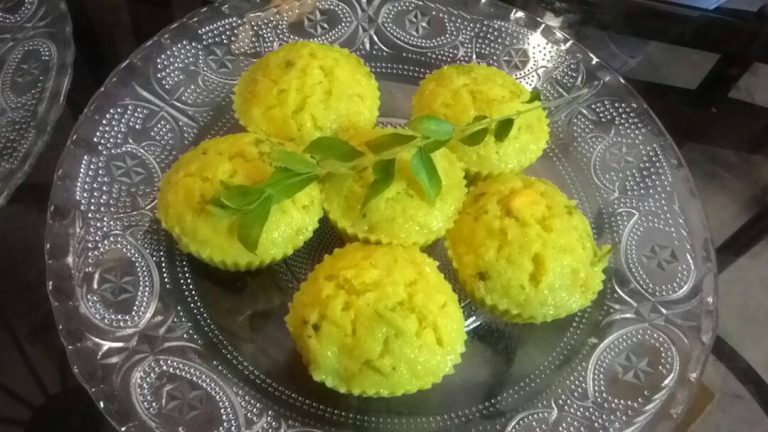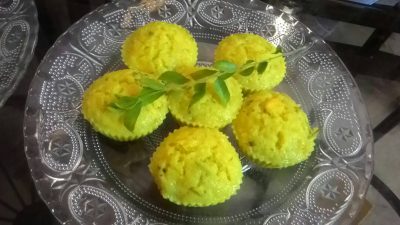 When we hear the word muffins, sweet feelings come to our mind. But these Spicy Muffins recipe will now make you ask this question "sweet or spicy?".
---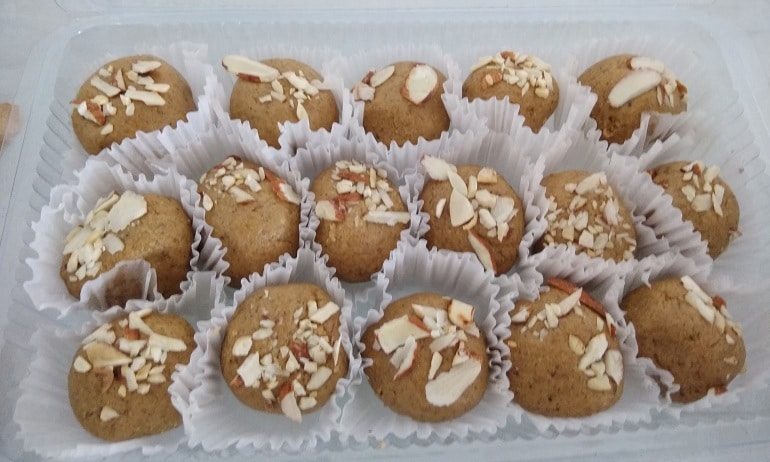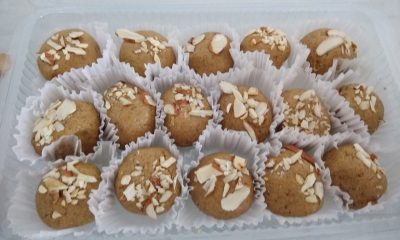 Besan Ladoo is very popular Gujarati traditi0nal sweet made with gram flour, ghee, almonds, and spices. Imagine the balls just melting into your mouth.
---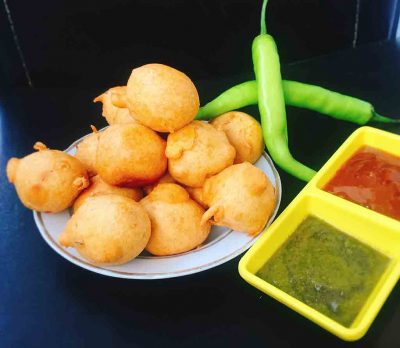 Bataka Vada is an authentic Indian Gujarati Fast Food, a favorite snack of all Indians. Simple, quick and easy snack recipe, made with ingredients that are easily available at home. You just need potatoes, salt sugar, turmeric and some additional spices. That's it. Tastes awesome when served with Tamarind/Mint Chutney.
---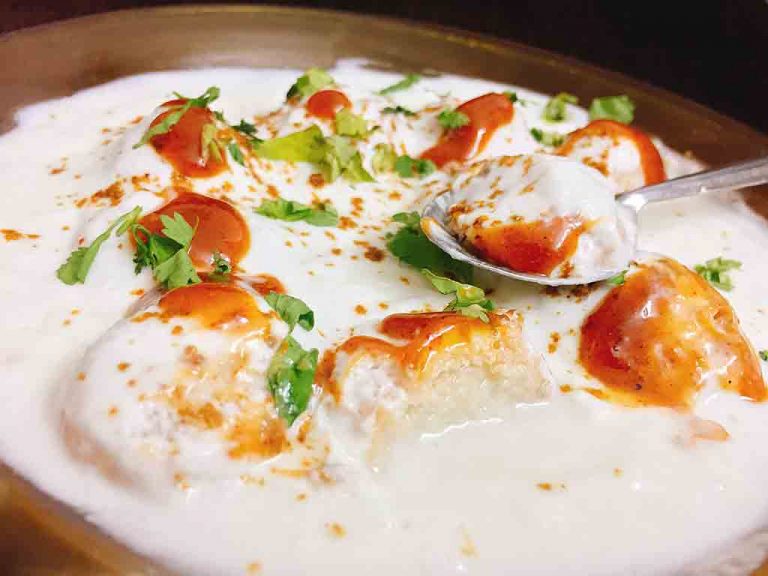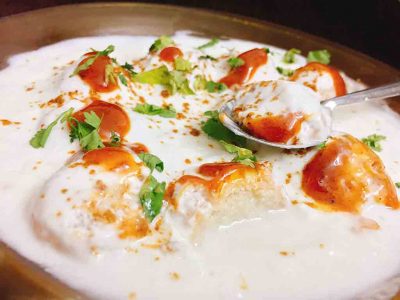 Dahi vada is a lip-smacking Indian delicacy, prepared by soaking lentil dumplings in thick sweetened yogurt. These fried dumplings are priorly soaked in water and then added to sweetened yogurt. Then topped with variety of chutney and spices. Dahi vada is a classic and seldom needs any introduction.
---
Happy Diwali readers! I wish you all mind-blasting foodie days.