Cheesy Mince Tortilla Pie or the Kheema Tortilla Pie is satisfying and complete dish made with mutton mince, cheese, and ready-to-use spring roll sheets. A great choice for someone that loves mince (kheema). I bet it will be surely loved by people of all ages especially kids.
The taste of it is just something new to regular Indian Mughlai cuisines as there are no much spices. It comes with a mild blend of just pepper and salt which will make you long for more.
Cheesy Mince Tortilla Pie is made with ginger garlic paste, green chili paste, salt pepper, cheese slices and the Tortilla wraps (spring roll sheets). Yes, you heard it right. These are the only ingredients used for this delicious tortilla pie.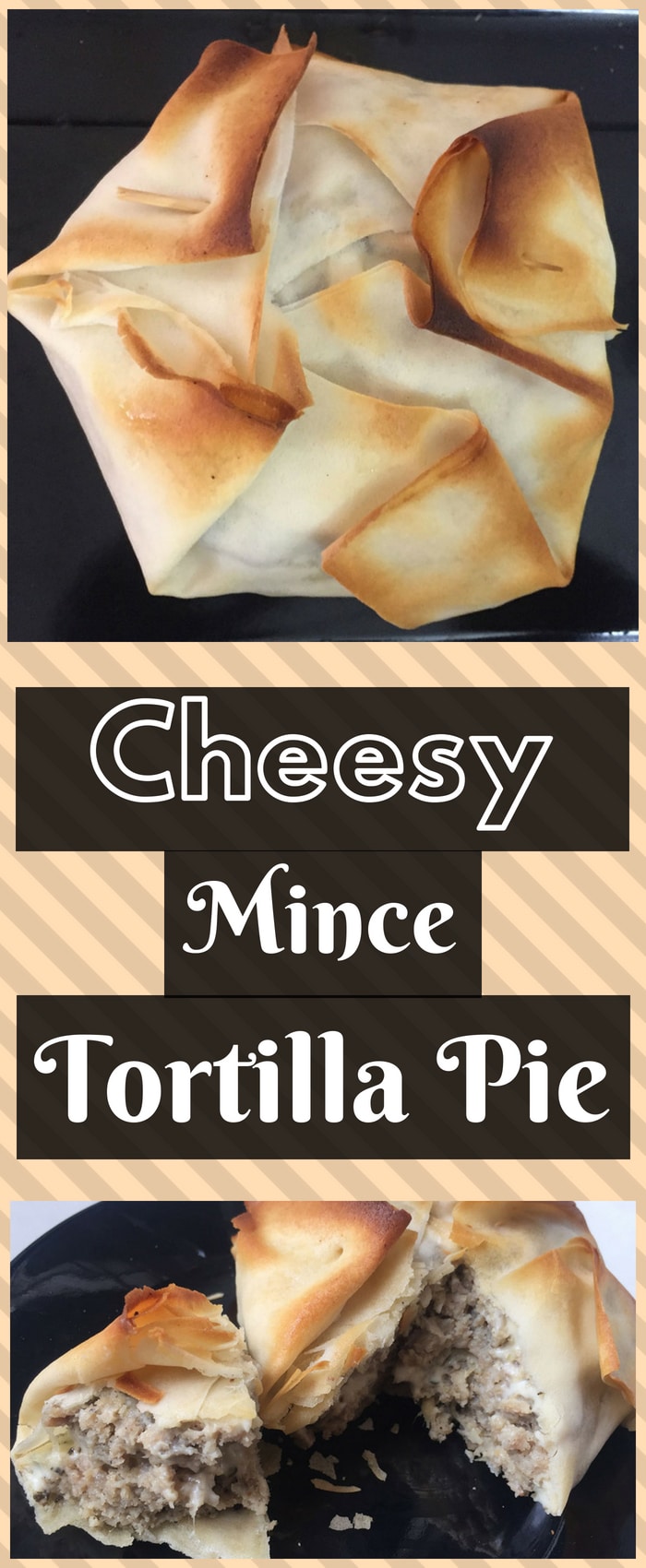 During Eid-Ul-Adha and even during regular days, women usually try to enrich our taste buds and so they are always looking for something new to make and serve their loved ones.
This Eid-Ul-Adha, we tried this Cheesy Mince Tortilla Pie and was just lost in the taste of it. My little princess doesn't eat things made of mince. But this dish made her eat a full quarter of it and also asked for more.
You can also try our Arabic Chicken Mandi (Mandi Dijaj) Recipe and other Eid-Ul-Adha Special recipes like Tawa Kaleji Gurda Masala and Green Mutton Chops.
No more talks, let's get to the recipe now.