For me, Tasty Tuesday Recipes mean chatpata, cheesy and masaledar khana. That includes my favorites street foods in Surat, including wafle icecream. Moreover, it also includes fish. When I eat these foods, I kind of feel the yummiest things I have ever eaten.
I know for all of you have your variations of foods that will melt you inside with taste.
But readers we share some standard sets of foods & when I will take those names, you are going to say, "Hell yeah, It's my favorite."
So let me give you some "oh yeah" feeling & take you through yummiest my sort of food street.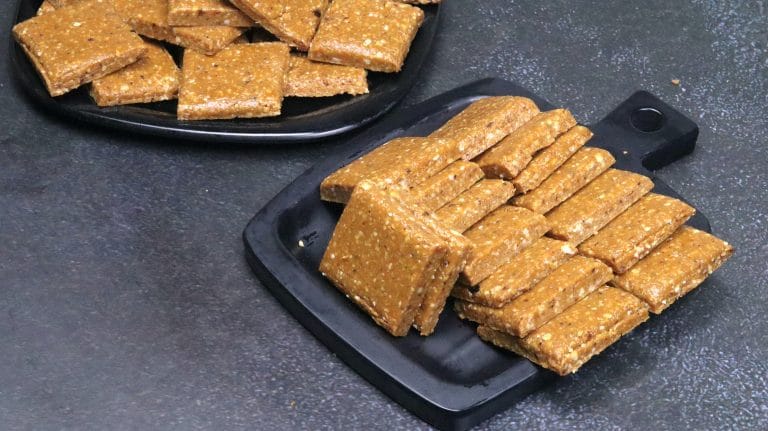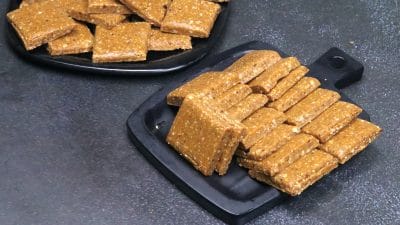 Crushed Peanut Chikki is a sweet that one prepares in winters in India mainly in Gujarat and Maharashtra and is known as Gajak in the North
---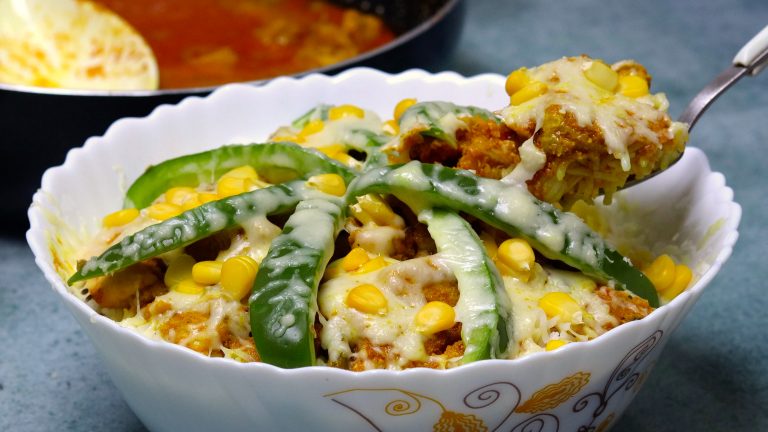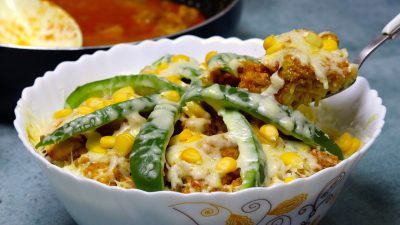 Chicken Pizza Rice is a fusion recipe of rice & pizza ingredients. It is a really fancy recipe to try when you want to try something new.
---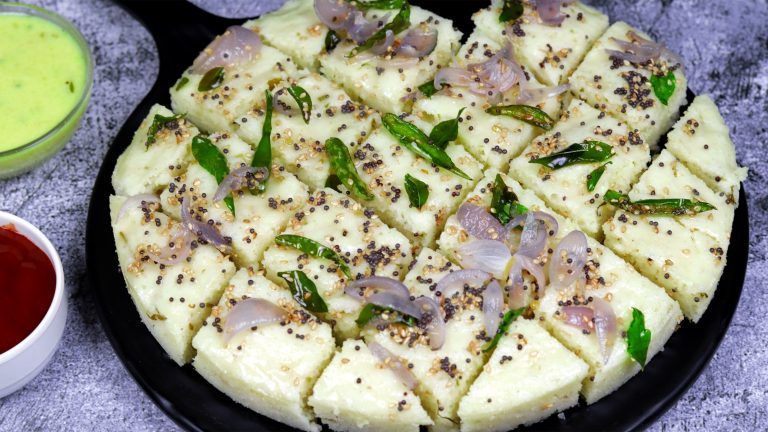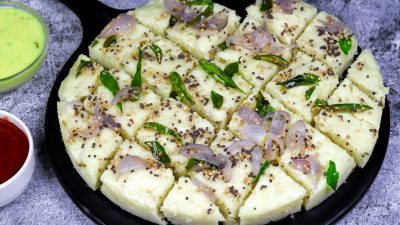 Instant Rava Dhokla recipe in a very simple and easy process that anyone can follow. Watch the recipe video or download the recipe card
---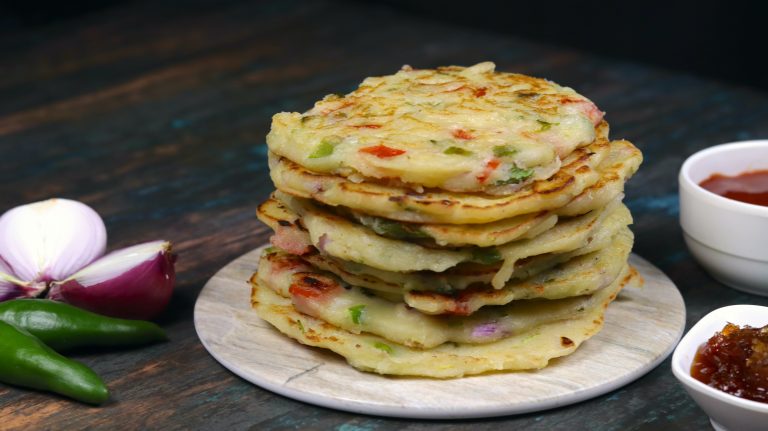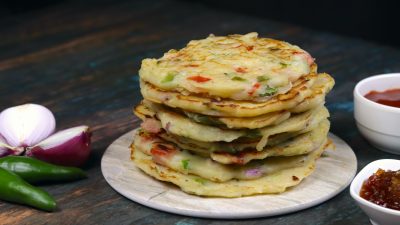 Rava Chilla is an easy-to-make Indian vegan breakfast recipe. It is a savoury food and requires less effort in making. Watch the recipe video.
---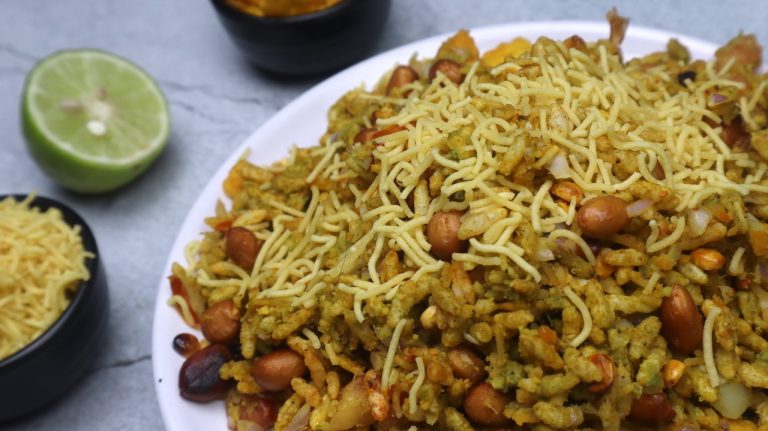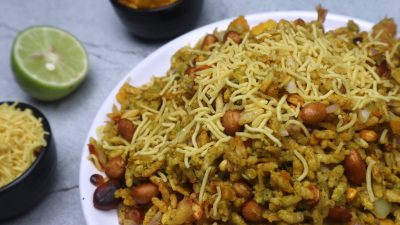 Sukhi Bhel is a street food of puffed rice & chopped vegetables with dry chutney. It is popular in the streets of Mumbai as a snack.
---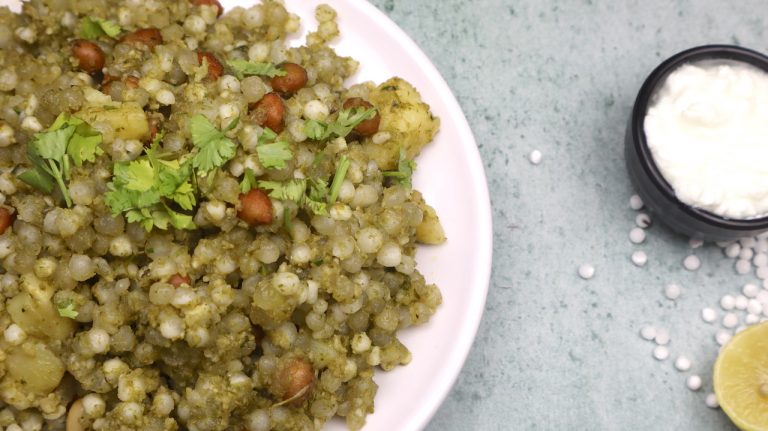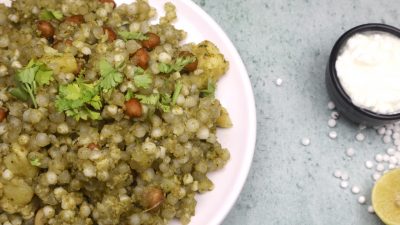 Sabudana Khichdi is an Indian dish that is consisting of sago, potatoes, and peanuts. It is a part of Gujarati and Marathi cuisine.
---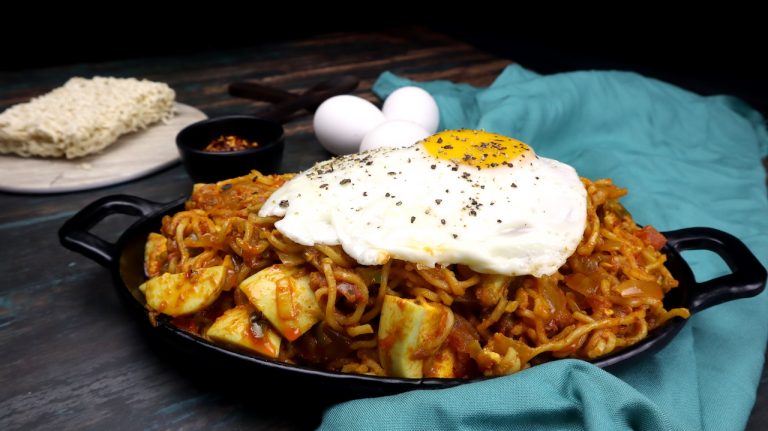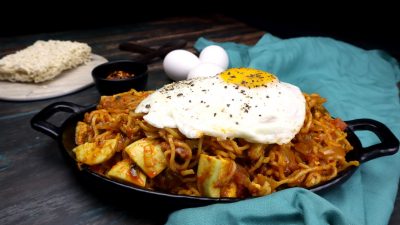 Boiled Egg Masala Maggi is an innovative street style snack. It is very tasty, easy, and quick to make but also very filling dish.
---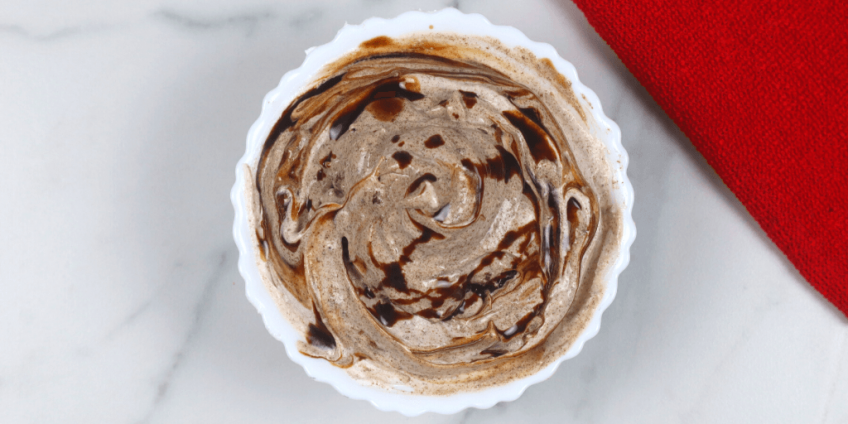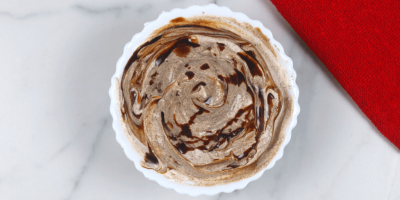 Oreo mousse is a great alternative for regular chocolate mousse. It is an easy-to-make, quick, and extremely delicious sweet & eggless recipe.
---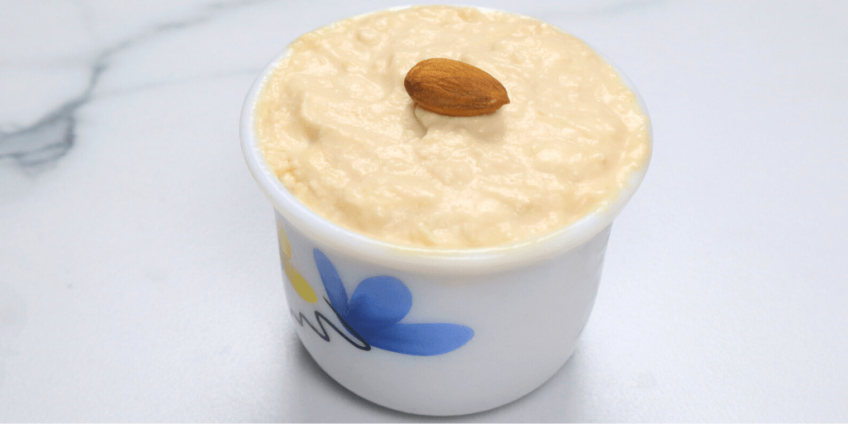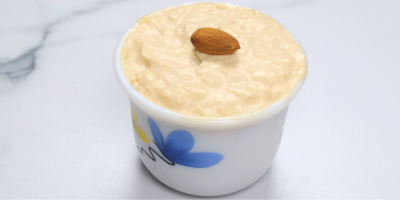 Mishti Doi is a sweet yogurt fermented from milk. It is originally from the Bogra District of Bangladesh. It is our own version of flavored yogurt.
---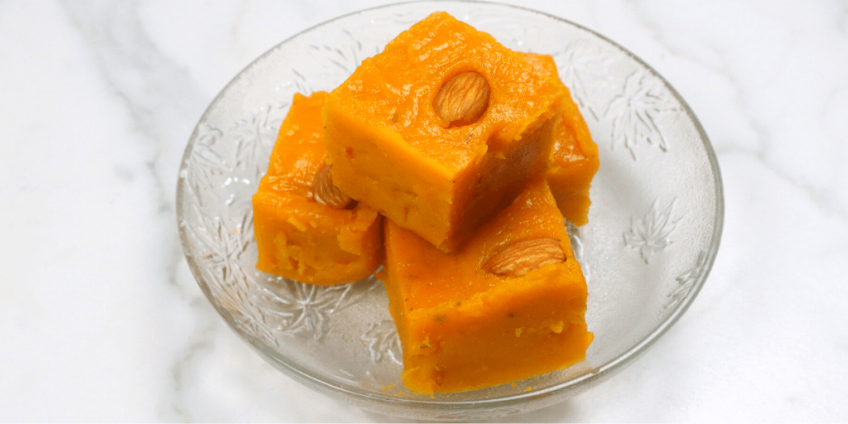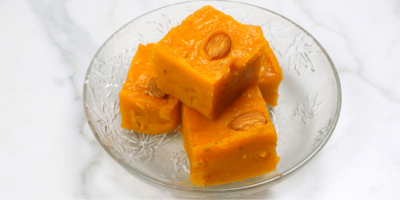 Mango Custard Halwa is a delicious and tasty dessert as well as a snack recipe. The Custard is prepared in a very unique and different way.
---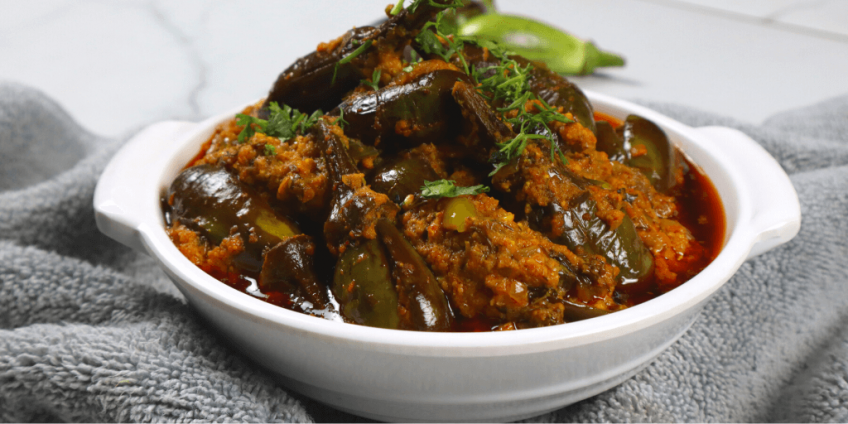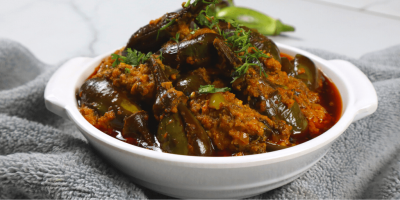 Baingan masala aka brinjal masala is a popular eggplant recipe in the Northern regions of India. Watch the recipe to make it dhaba style.
---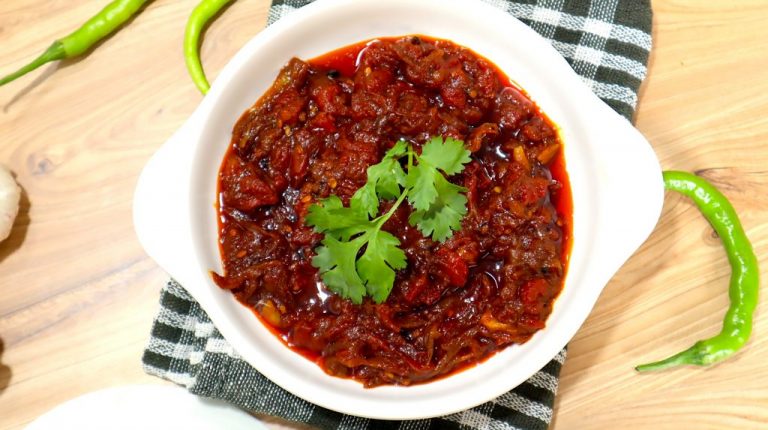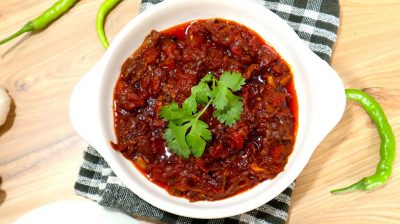 This Tamatar Pyaz Ki Sabji or the Tomato Onion curry is simple and easy to cook, even for working men. Watch the recipe video and enjoy.
---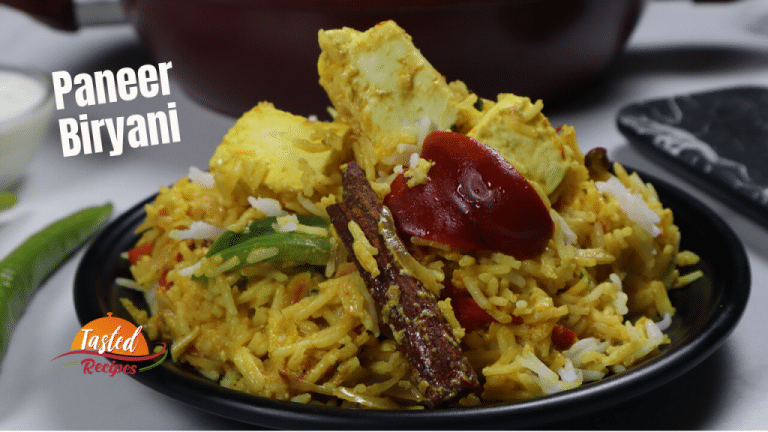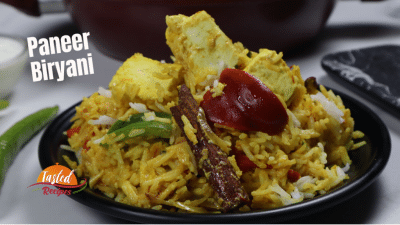 Paneer Biryani is scrumptious and tasty Indian rice recipe. It's spicy and has an amazing aroma. Also, the best option for vegetarians.
---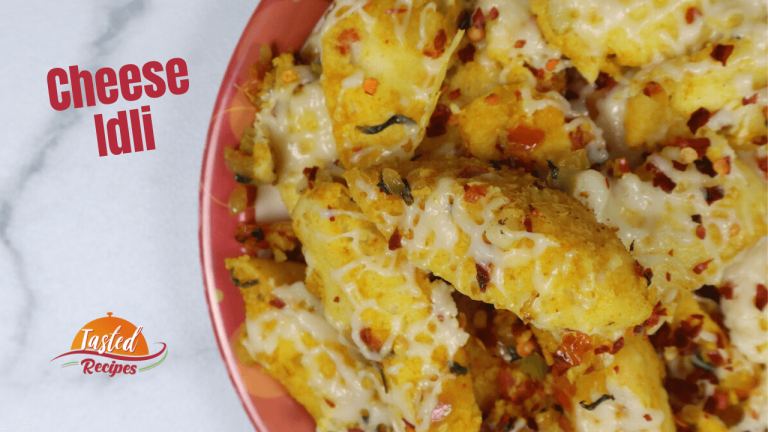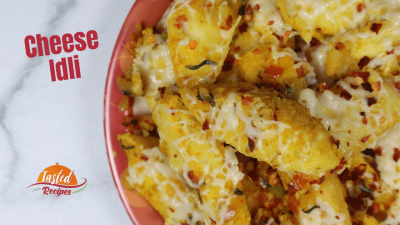 Cheese Idli is a delicious snack recipe to give you scrumptious joy. It's mixed with some veggies and sprinkled red chili flakes to make it a real charmer.
---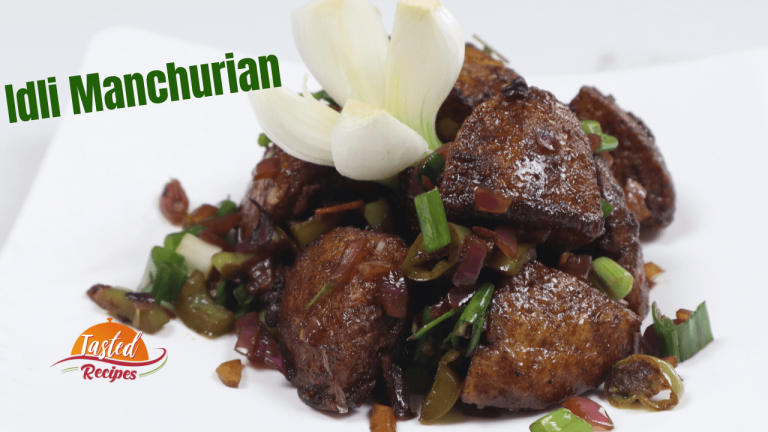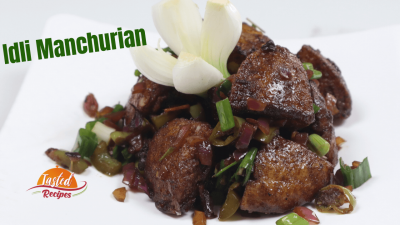 Manchurian Idli is the fusion of Chinese and South Indian cooking. Idlis are made into dumplings and simmered with Chinese sauce and sauteed vegetables. 
---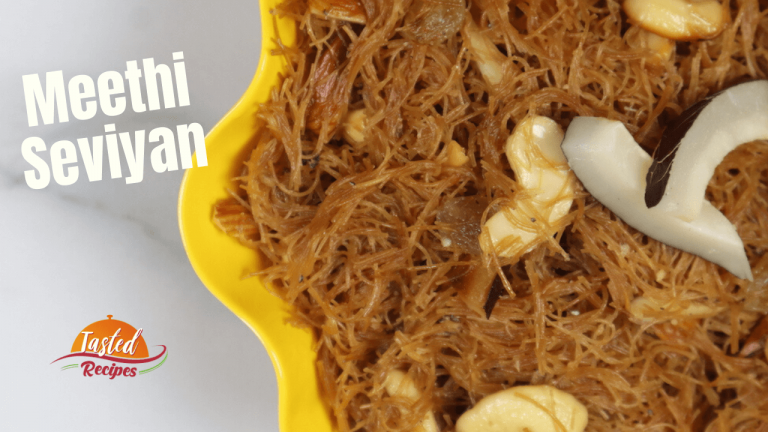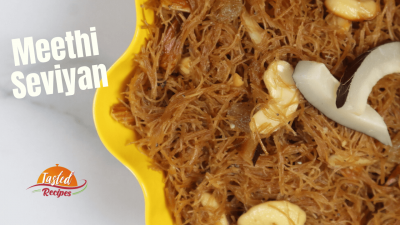 Meethi Seviyan is a quick and easy to make dessert recipe. This recipe is made with condensed milk, khoya, sugar, ghee, and vermicelli.
---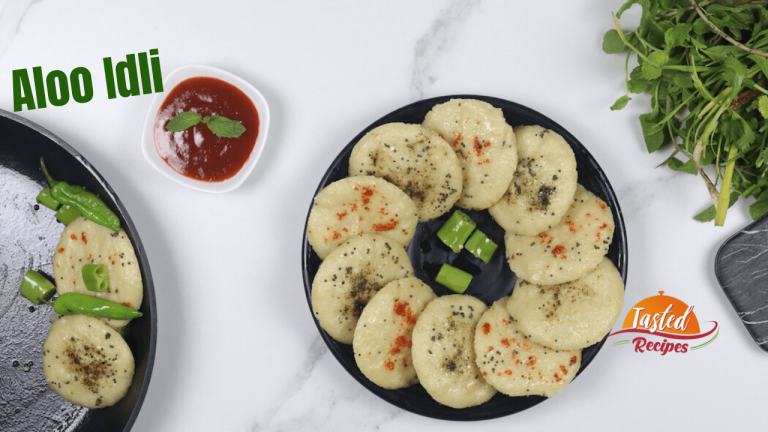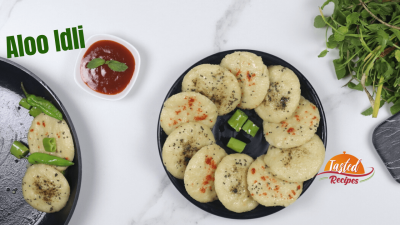 Aloo idli is an extremely delicious ultimate snack. It not only enhances the flavor but also adds a little bit of spice in the authentic plain idli recipe.
---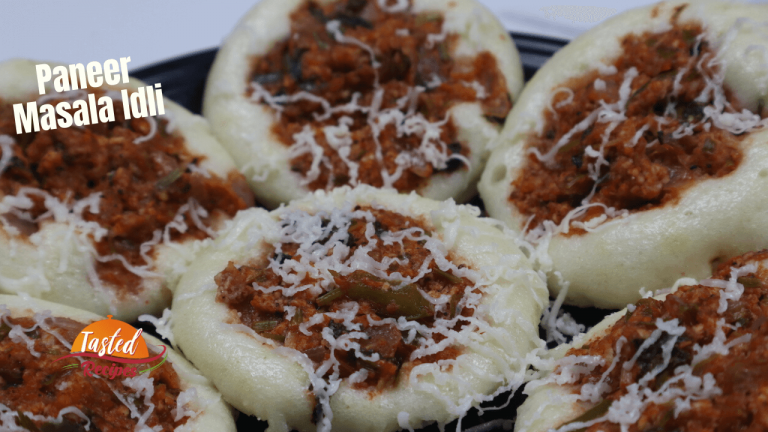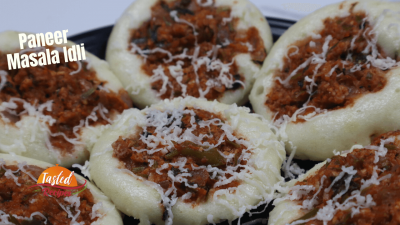 Idli is a naturally gluten-free and one of the healthiest recipe. This paneer idli is loaded with with protein and vitamin B12.
---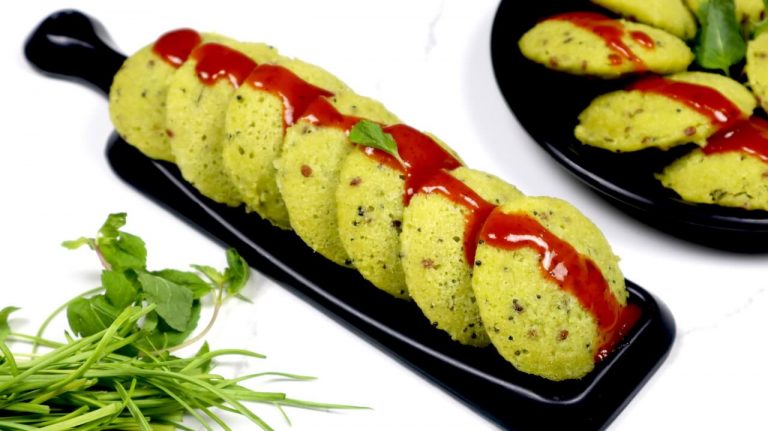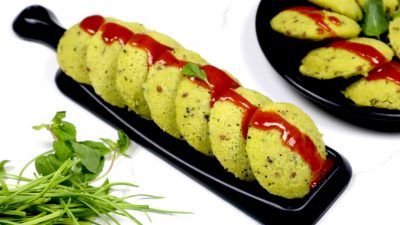 Green idli is a traditional South Indian recipe made with black gram and rice batter. It is soft and fluffy in texture and is vegan and gluten-free dish.
---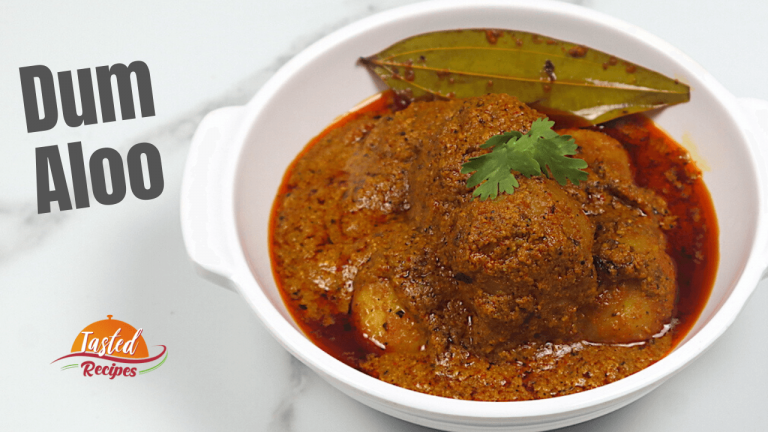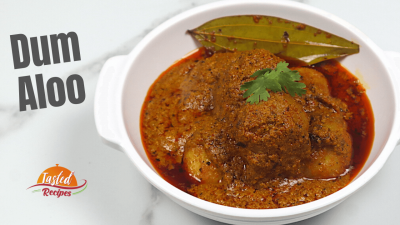 Dum Aloo or Aloo Dum is a potato-based Indian cuisine originally from Kashmir. It has a bit tangy, sour and spicy flavors and is easy to make.
---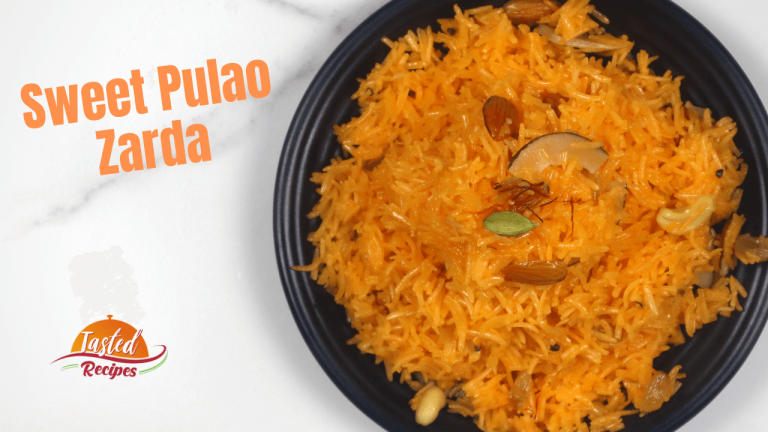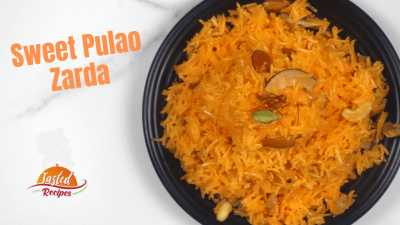 Sweet pulav is a simple and really easy-to-make rice dish. Cooked rice is tossed in ghee and sweetened along with dry fruits.
---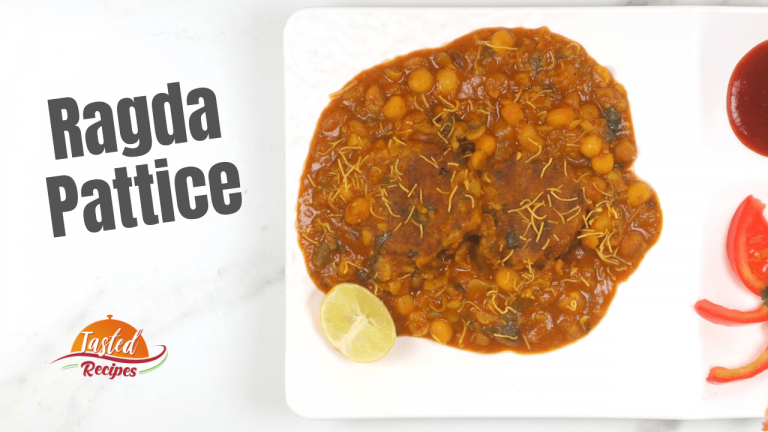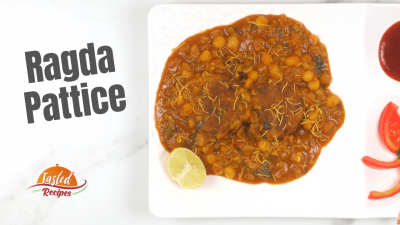 Ragda pattice is a chaat recipe. Indians serve the shallow fried potato patties with spicy dried white peas curry that is ragda.
---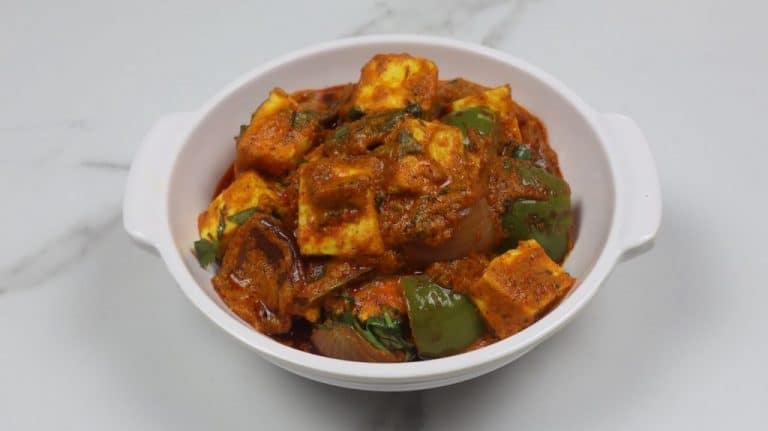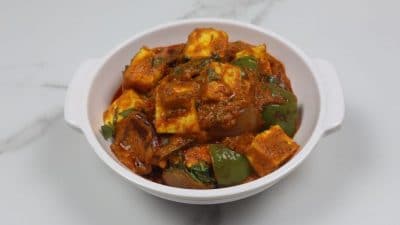 Paneer Handi or paneer masala is a delicious rich gravy recipe of India. Made with the puree of cashew nuts, onions, and tomatoes as a base.
---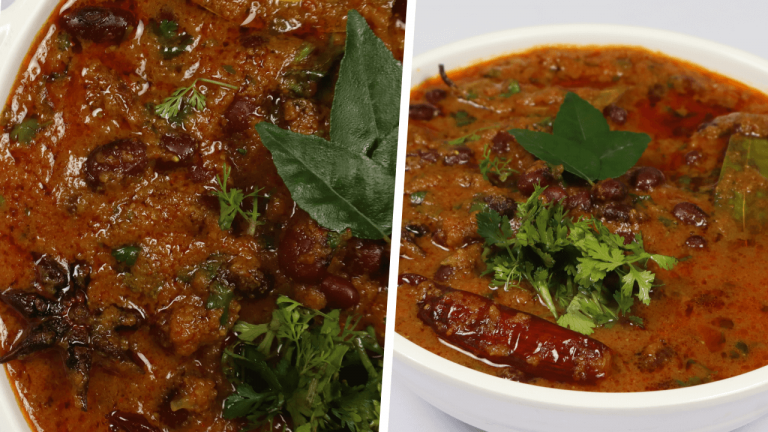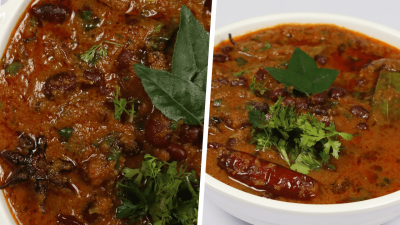 Rajma Masala Curry is a lightly spiced, creamy and delicious curry made with kidney beans. They are popular in North India and Nepal to make curries.
---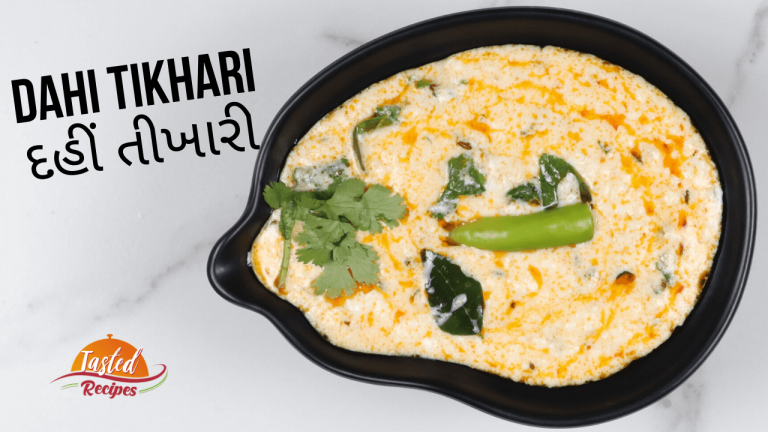 Dahi Tikhari is a tangy & spicy accompaniment. Surprisingly, there are two methods to make it. Click to watch the recipe video.
---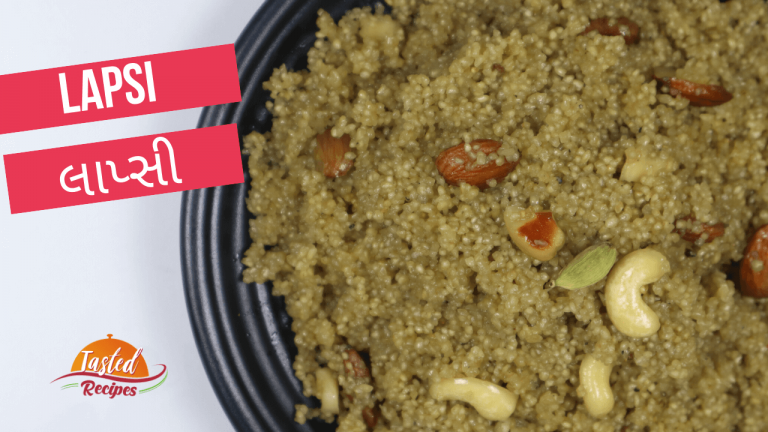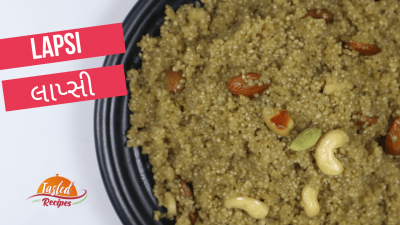 Lapsi is a Gujarati dessert that is made up of broken wheat also known as dalia. It is an easy and quick dish requiring lesser ingredients to make.
---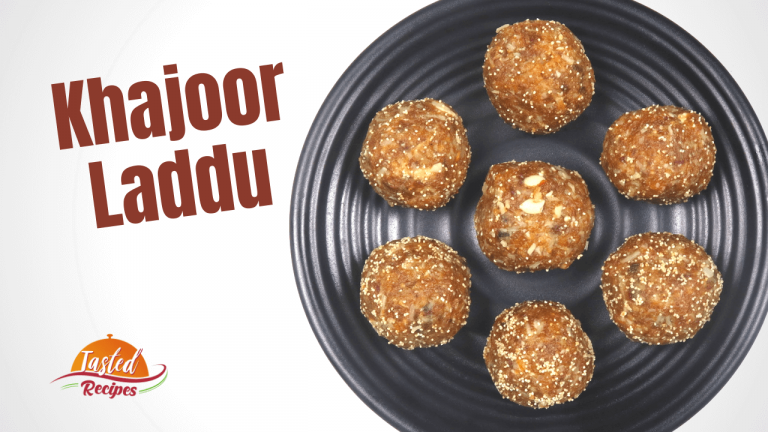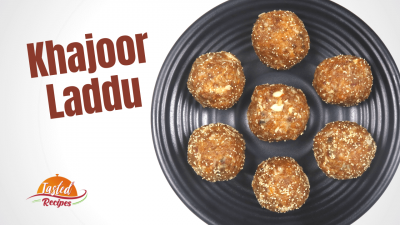 Dates Laddu or Khajoor Laddu is a very healthy sweet Indian snack recipe. A whole lot of dry fruits is included to prepare this dish.
---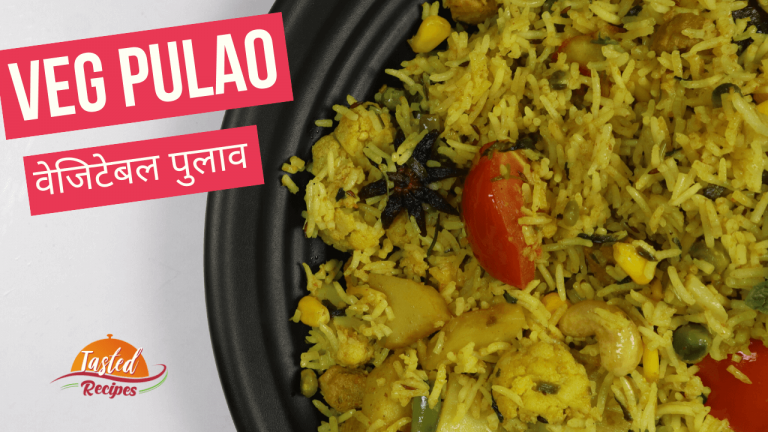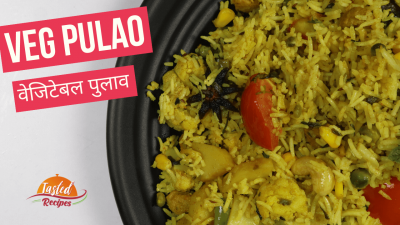 Vegetable Pulao is a quick & easy to make spicy pot rice dish containing vegetables. Similar to rice pilaf it is full of nutrients & flavors.
---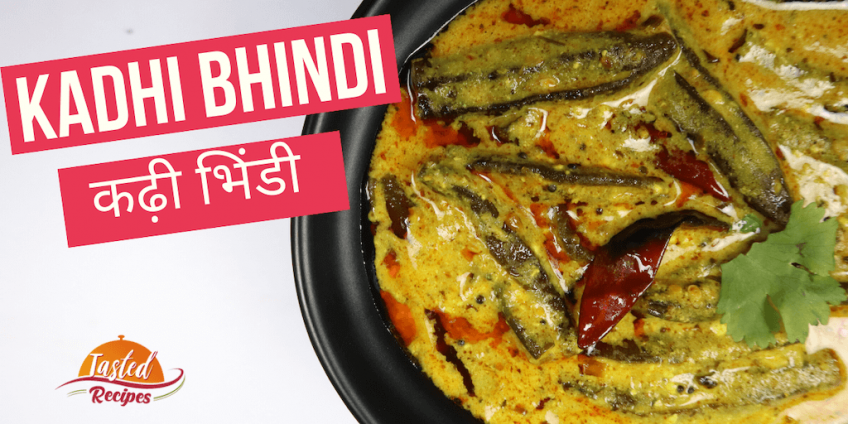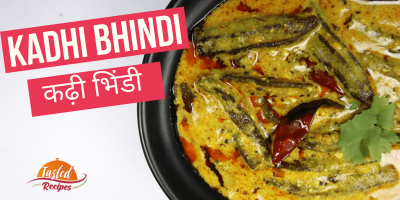 The Kadhi Bhindi Recipe is a yogurt-based tangy sauce recipe stuffed with roasted bhindi or okra for creamy and thick texture.
---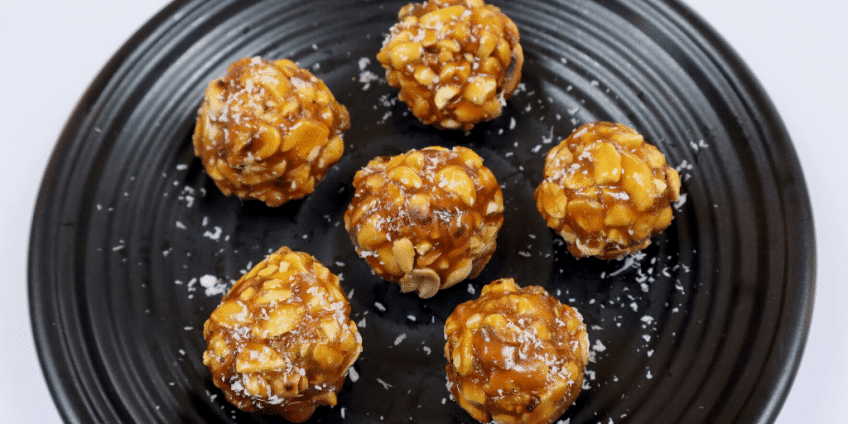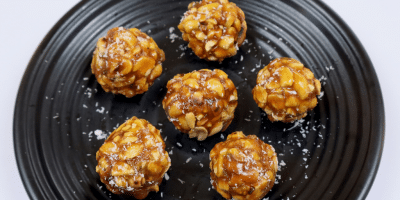 Peanut Laddu is a sweet dish of India containing peanut as its key ingredient. A winter dish made to provide body warmth.
---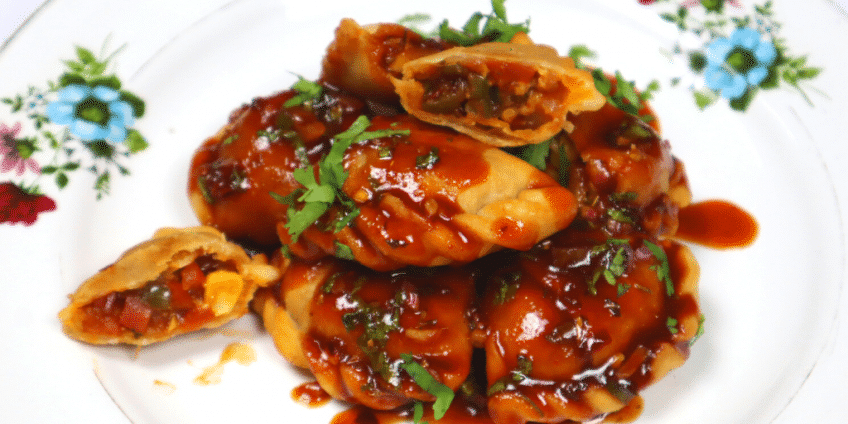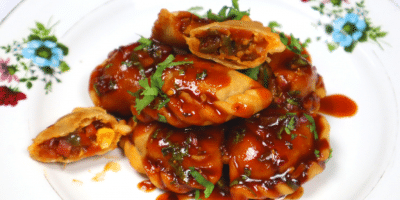 Mexican Samosa is a unique Indo-Mexican recipe with a sweet & sour taste. It's a different combination of samosa, Mexican sabji & sauce.
---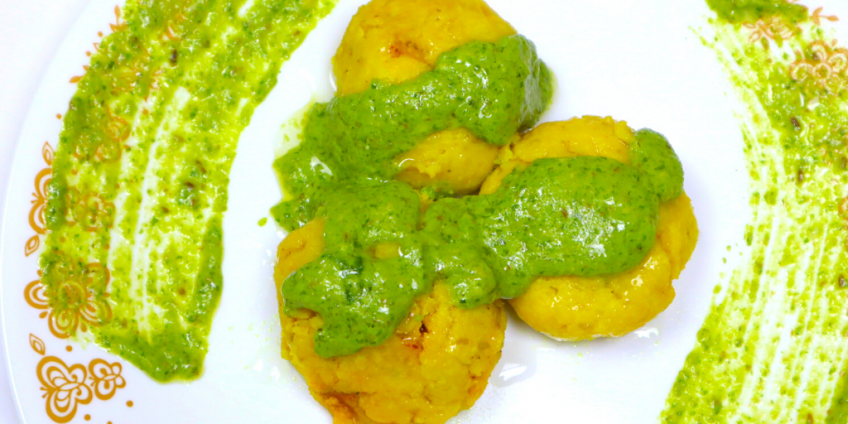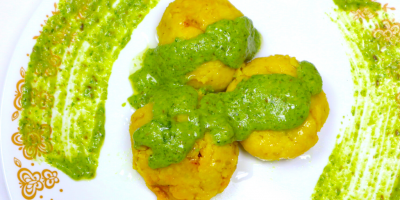 Stuffed Kapuria with Green Cheese Sauce is a delicious Gujarati recipe made with a twist. It's spicy, creamy and cheesy recpies & Gujarati fusion recipe.
---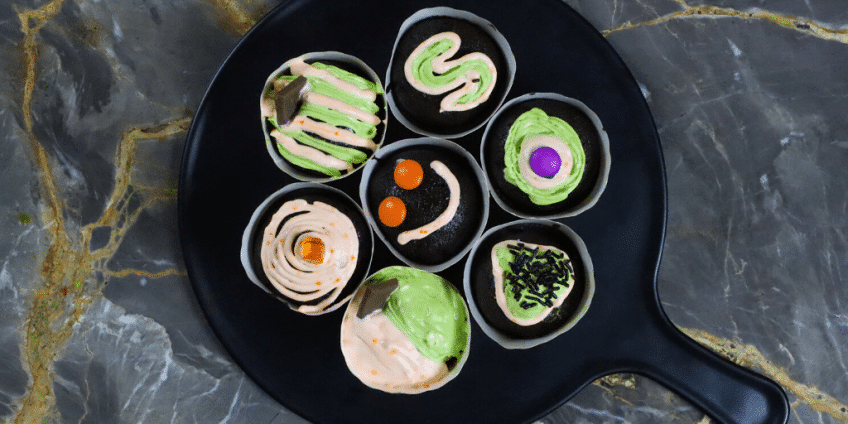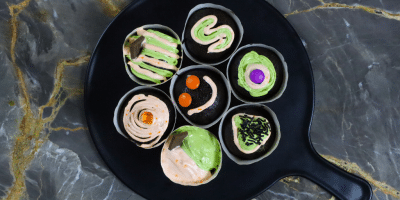 Enjoy these unbelievable chocolate cupcakes. They are rich and moist in texture. Looking forward to making some easy peasy desserts? Here is 40 min recipe.
---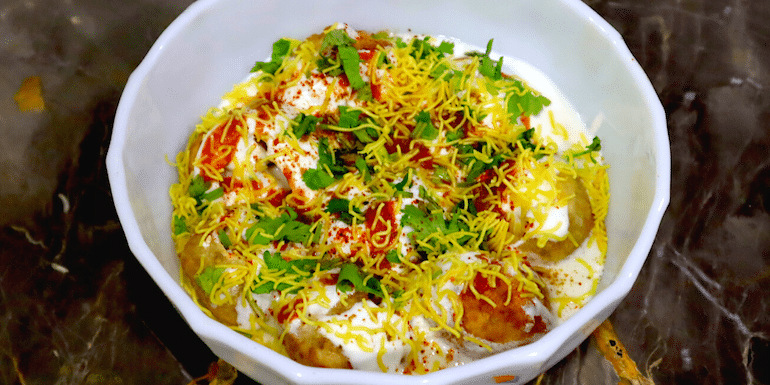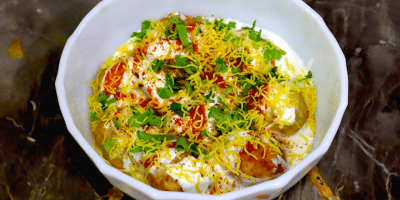 Dahi Batata Puri Chaat is a scrumptious snack recipe every Indian loves. It's a delicious chaat recipe that you will lick your fingers.
---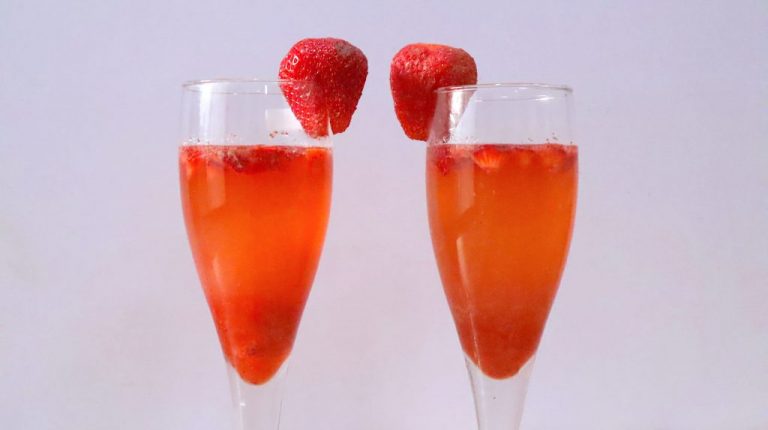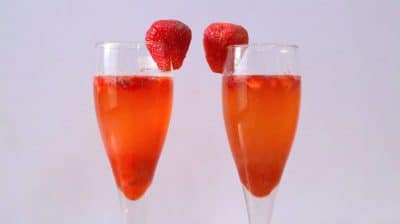 Enjoy each sip of this all natural non-alcoholic at home Strawberry drink. Each sip will fill your inner soul full of love.
---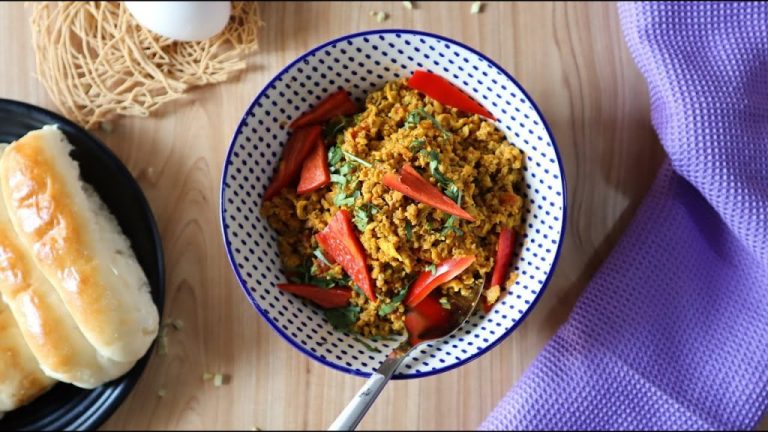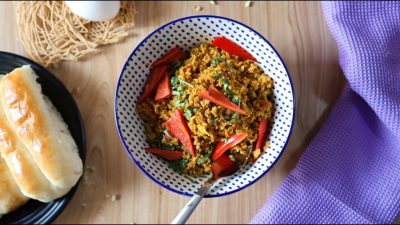 Anda Bhurji is a delectable dish which is an amazing mix of egg & veggies together. It is delicious Indian recipe prepares in less than 30 minutes.
---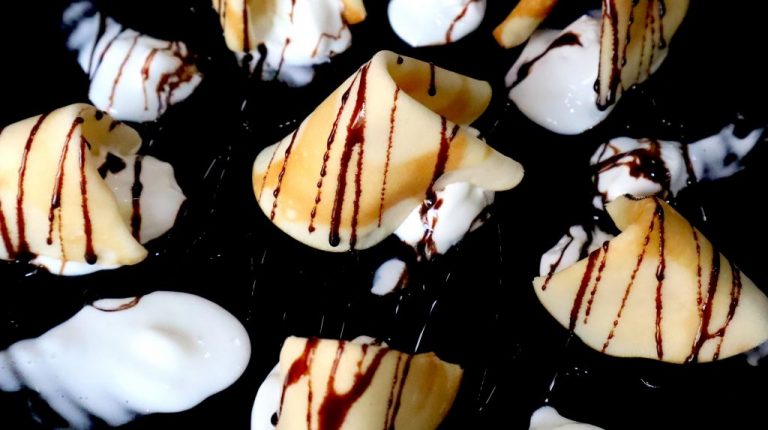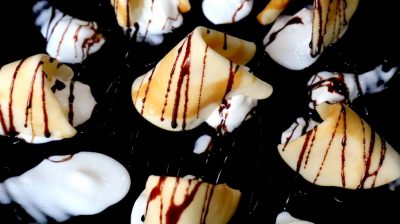 Fortune Cookies, an easy dessert made with home ingredients. Fill it with your personal messages and serve it with Vanilla ice cream and chocolate sauce.
---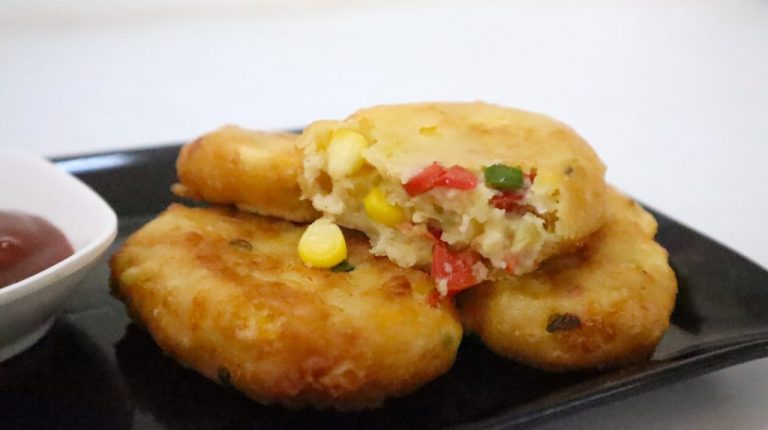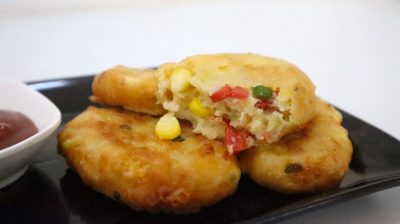 Corn Cutlet or Sweet Corn Cutlet is a mouth-watering and yummy veg appetizer made with simple ingredients and gets ready in less than 20 minutes.
---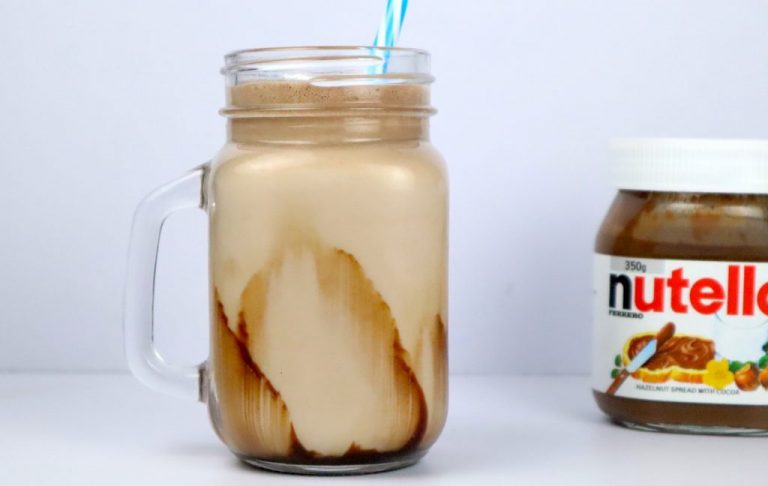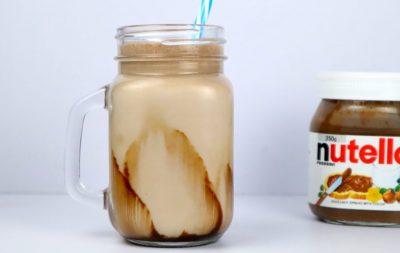 Nutella milkshake is amazing chocolatey feeling shake which is loved by all ages. Nutella is an old love & we are rewinding it specially for foodies.
---
That's a wrap. I hope I have done justice to your tasty food definition. I have included the most loved recipes that you will read & feel OMG! At first & then straightly going to your mummies or way to make it for you!
P.S You deserve the best recipes readers!
Enjoy your tasty Tuesday.