What does tasty food means to you?
How you define your food is tasty or not?
For me, tasty means chatpata, cheesy and masaledar khana. That includes my favorites street foods in Surat. It includes my favorite waffle ice cream too. And it also includes fish. When I eat these foods, I kind of feel the yummiest things I have ever eaten.
I know for all of you have your variations of foods that will melt you inside with taste.
But readers we share some common sets of foods & when I will take those names, you are going to say, "Hell yeah, It's my favorite."
So let me give you some "oh yeah" feeling & take you through yummiest my sort of food street.
Click the image for full view of recipes.

I am quite a big fan of Punjabi food. Specially chaats. Delhi ki galliyon ki chaats Duniya ki best chaats hai! But you don't have to go to Delhi for this.
You can have it at home. Just remember, learn the techniques and balance your taste. It will be awesome then. There are many different variations of this snack across India.
Dahi Vada or Dahi Bhalle are called by different names in different parts of India like Dahi Bhalla or Dahi Bhalle, Thayir Vadai, Perugu Vada and Mosaru Vade.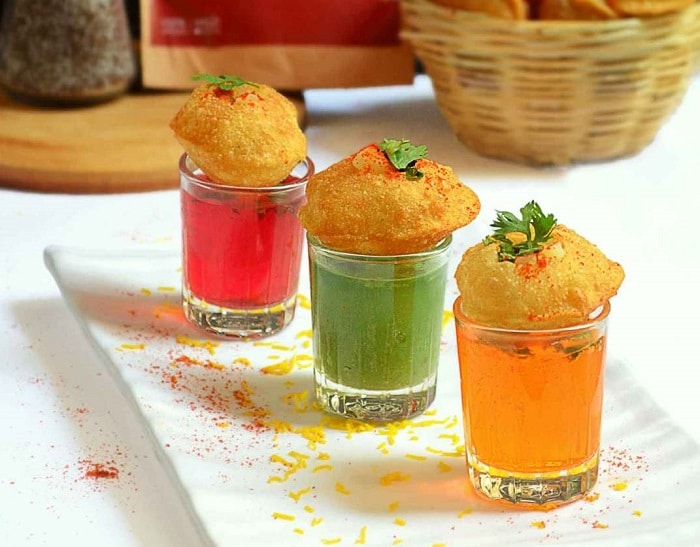 Source: www.smithakalluraya.com
I want to ask ladies how many times you have thrown kitty parties and never included Pani Puri? I want to ask girls and boys, how many times you have done the Gol-Gappa competition?
My questions will be on & on because most of the memories made with Pani Puri. So make one of the craziest memory with this cocktail Pani Puri. A new twist you will love.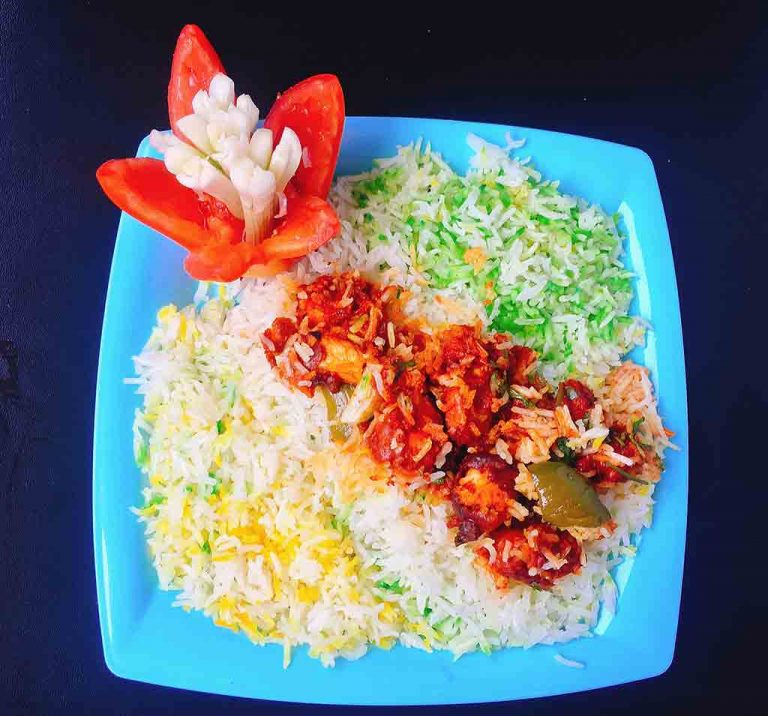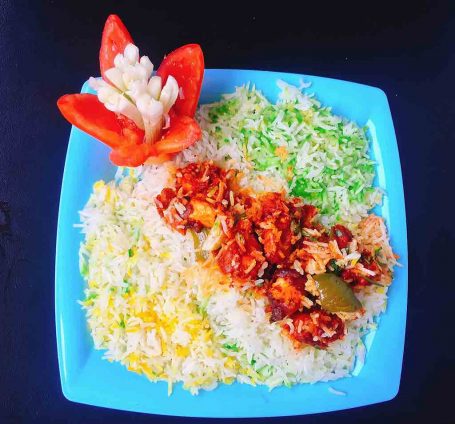 I love biryani. And I know this dish is a common liking between us. Chicken 65 Biryani is a one-pot meal usually made on happy occasions like marriages, parties or gatherings and thus I call it A Happy Meal.

Source: www.alidaskitchen.com 
Why I love lasagna because it has layers and layers which taste so yummy. Ravioli is Italian cuisine food which is made from pasta dough. They are quite soft. This dish has melt cheese which sounds so tasty to me. Anything which has cheese, tick mark the best.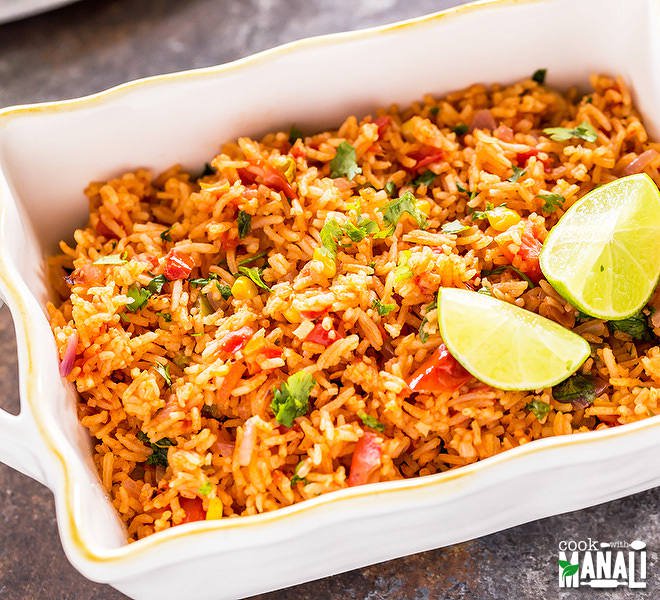 Source: www.cookwithmanali.com
My mother packed my lunch box with an unusual rice dish. I was excited about the taste. And let me tell you, Mexican flavor is made for rice recipes. I felt at that time. From that day, I insist my mother cook Mexican fried rice at least once a week for the unforgettable taste.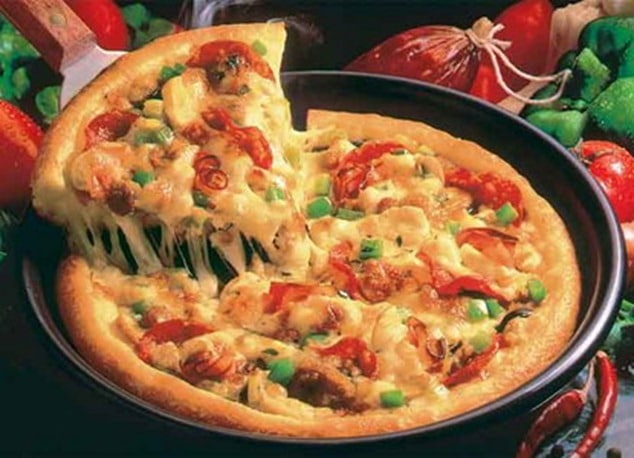 Source: www.neelscorner.com
Pizza = tasty. One for all and all for one. This is enough for me when I feel like craving for some yummiest food. If you are not available with microwave, you can always choose your desi style since we Indians are quite god gifted with it. So yeah, You can still make the exact same yummy pizza using stove pizza technique.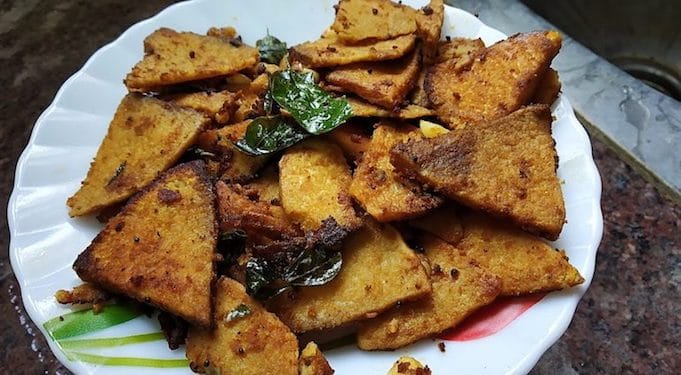 I  like shallow fry recipes a lot. Because fried things are crispy and chaptata. You can add any flavors to it. You can even sprinkle peri-peri masala on foot yam. Check out the recipe.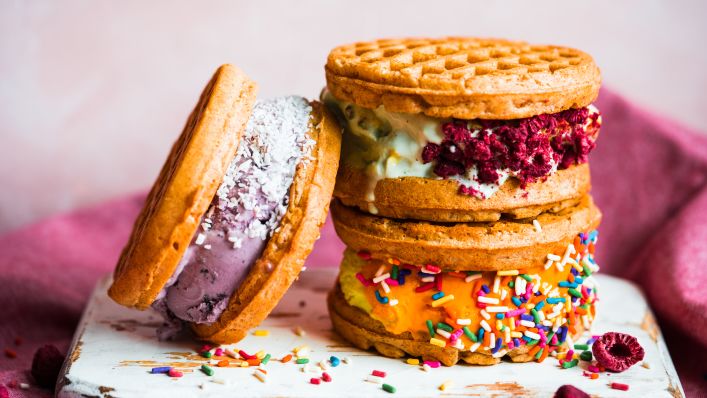 Source: www.geniuskitchen.com
My tasty Tuesday story isn't going to end with heavenly food-Ice cream. I like ice cream served with anything. With waffle, with cookies, with brownie, with chocolate sauce or just plain vanilla ice cream. You won't find big ice cream lover than me readers. Haha!  So an ice cream lover is sharing with you the recipe which will make you forget your stress.
Tasty for me is also Khatti-Meethi Tamatar Pyaz Ki Sabji or the Tomato Onion curry. Curry with butter roti makes the perfect combination for me. When you get this kind of dinner at night, you don't pay thousands at restaurants.  Right? This is the best and easy method mentioned in the recipe.
This one is actually so yummy. First time I had it when my boss offered me. And then no stopping behind eating this. I kind of have a craving for it since then.
You won't be able to get these in some cities, therefore, I have compiled this delicious recipe here. If you still find any problem making it, come to me & we surely gonna do a housewarming party for you.
And that's a wrap. I know I took you all to the dreamland of tasty food. I hope I have done justice to your tasty food definition. I have included the most loved recipes that you will read & feel OMG! At first & then straightly going to your mummies or way to make it for you!
P.S You deserve the best recipes readers!
Enjoy your tasty Tuesday.