For me, Tasty Tuesday Recipes mean chatpata, cheesy and masaledar khana. That includes my favorites street foods in Surat, including wafle icecream. Moreover, it also includes fish. When I eat these foods, I kind of feel the yummiest things I have ever eaten.
I know for all of you have your variations of foods that will melt you inside with taste.
But readers we share some standard sets of foods & when I will take those names, you are going to say, "Hell yeah, It's my favorite."
So let me give you some "oh yeah" feeling & take you through yummiest my sort of food street.
Download our Free Recipe Cookbook
---
I am quite a big fan of Punjabi food. Specially chaats. Delhi ki galliyon ki chaats Duniya ki best chaats hai! But you don't have to go to Delhi for this.
You can have it at home. Just remember, learn the techniques, and balance your taste. It will be excellent then. There are many different variations of this snack across India.
Dahi Vada or Dahi Bhalle are called by different names in different parts of India like Dahi Bhalla or Dahi Bhalle, Thayir Vadai, Perugu Vada, and Mosaru Vade.
---
Source: www.smithakalluraya.com
I want to ask ladies how many times you have thrown kitty parties and never included Pani Puri? I want to ask girls and boys, how many times have you done the Gol-Gappa competition?
My questions will be on & on because most of the memories made with Pani Puri. So make one of the craziest memory with this cocktail Pani Puri. A new twist you will love.
---
I love biryani. And I know this dish is a common liking between us. Chicken 65 Biryani is a one-pot meal usually made on happy occasions like marriages, parties, or gatherings, and thus I call it A Happy Meal.
---
Source: www.alidaskitchen.com 
Why I love lasagna because it has layers and layers which taste so yummy. Ravioli is Italian cuisine food, which is made from pasta dough. They are quite soft. This dish has melt cheese, which sounds so tasty to me. Anything which has cheese, tick mark the best.
---
Source: www.cookwithmanali.com
My mother packed my lunch box with an unusual rice dish. I was excited about the taste. And let me tell you, Mexican flavor is made for rice recipes. I felt at that time. From that day, I insist my mother cook Mexican fried rice at least once a week for the unforgettable taste.
---
Source: www.neelscorner.com
Pizza = tasty. One for all and all for one. It is enough for me when I feel like craving for some yummiest food. If you are not available with microwave, you can always choose your desi style since we Indians are quite a god gifted with it.
So yeah, You can still make the same yummy pizza using stove pizza technique.
---
I  like shallow fry recipes a lot. Because fried things are crispy and chatpata. You can add any flavors to it. You can even sprinkle peri-peri masala on foot yam & enjoy these tasty Tuesday foods.
---
Source: www.geniuskitchen.com
My Tasty Tuesday story isn't going to end with heavenly food-Ice cream. I like ice cream served with anything. With waffle, with cookies, with brownie, with chocolate sauce, or just plain vanilla ice cream. You won't find a big ice cream lover than me, readers. Haha!  So an ice cream lover is sharing with you the recipe, which will make you forget your stress.
---
Tasty for me is also Khatti-Meethi Tamatar Pyaz Ki Sabji or the Tomato Onion curry. Curry with butter roti makes the perfect combination for me. When you get this kind of dinner at night, you don't pay thousands at restaurants.  Right? It is the best and easy method mentioned in the recipe.
---
This one is so yummy. First time I had it when my boss offered it to me. And then no stopping behind eating this. I kind of have a craving for it since then.
You won't be able to get these in some cities. Therefore, I have compiled this delicious recipe here. If you still find any problem making it, come to me & we surely gonna do a housewarming party for you.
---
Manchurian Idli is a Chinese makeover recipe. It has the same Chinese taste that you like when you eat Manchurian. This is an Indian fusion recipe that is yummy, delicious, and simmered with Chinese sauce.
---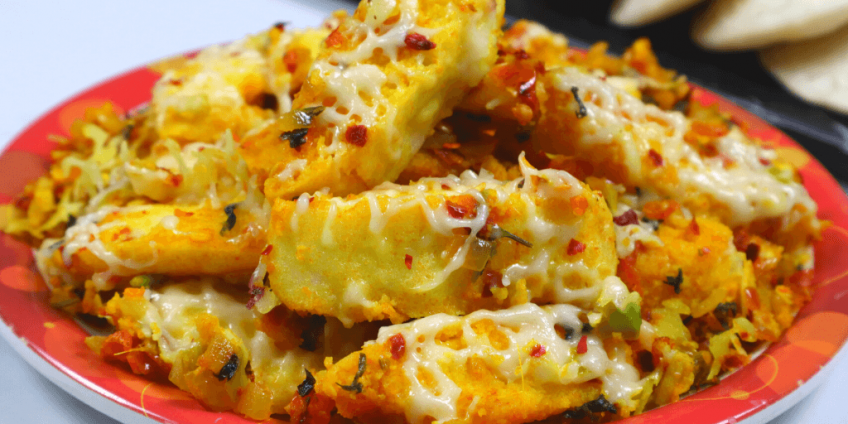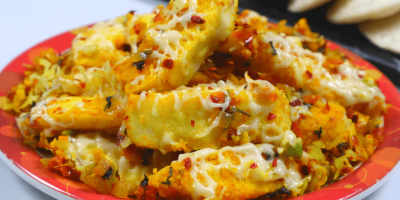 Cheese Idli is a delicious and tasty snack. It's yummy, delightful, and even kids will love this. It has a little spicy taste, and mixed with veggies and sprinkled red chili flakes to make it a real charmer.
---
Ragda Pattice is a chaat recipe. It is made with potato & peas curry, and pattice mixed with spices and garnish with sev. It's little spicy, tangy, and delicious to eat. Famous street food now you can make it at home with perfect taste and texture.
---

Sweet Pulao is a staple food made in different styles. The rice is tossed in ghee and garnished with dry fruits. The recipe is quick and easy to make. The dash of saffron makes an attractive color.
---
Dahi Tikhari is a Kathiawadi Gujarati dish. It's tangy, spicy, and gets ready in 15 minutes. A perfect recipe, especially for curd lovers. It's tempting to eat with main courses like Khichdi and sabzi as well.
---
Fortune cookies are a simple dessert to prepare with fewer ingredients. It is the combination of chocolate sauce and vanilla ice cream.
Each cookie contains a hidden message that depicts providing good luck in your life.
---
Chocolate cupcakes are rich and moist in texture. If you want to prepare some easy dessert at home, go for these cupcakes.
A party pleaser tasty Tuesday foods recipe to entice your guest. It's fluffy, and the decorations are outrageous.
---
Paneer Masala is a mouth-watering Indian cuisine dish. The recipe is made with cashew nuts puree, onions, and tomato base.
Add milk or cream to make a creamy gravy. It's vegetarian's delicacy—a restaurant-like experience for everyone.
---
Peanut Jaggery Laddu is a sweet dish containing peanut as the main ingredient. It's a crunchy, delightful, and perfect 3-ingredient dessert recipe. It's a popular dish in Maharashtra.
---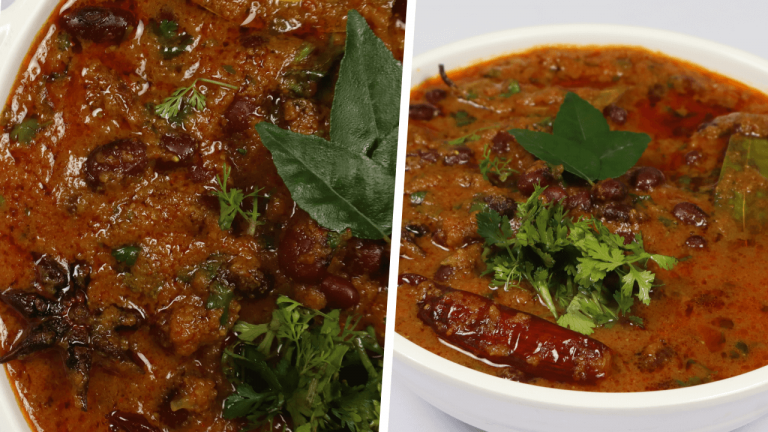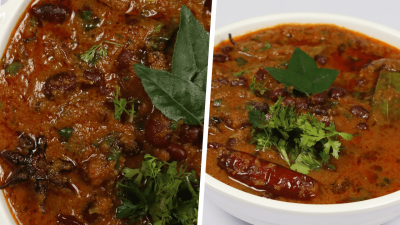 Rajma Masala Curry is a little spicy, creamy, and tasty dish. It's popular in North India to make curries.
It's called Red Kidney Bean in English. A perfect dish to surprise your guests coming at home.
---
Stuffed Brinjal is a delicious and quick Indian recipe. The brinjal is stuffed with peanut and spices stuffing before cooking. It's spicy and a little tangy curry and perfect tasty Tuesday foods.
---
Mexican Samosa is a unique Indo-Mexican recipe. It has sweet and sour taste with a combination of samosa, Mexican sabji, and Mexican sauce. One can serve it as an appetizer and enjoy it with friends & family. You will get many veggies varieties like onion, carrot, capsicum, coriander, and corn mixed with Mexican seasoning.
---
Green Peas Idli has two main ingredients – Urad dal & rice. The batter is simple to prepare with the color that looks fresh green. These are like soft small rice cakes that one cannot deny eating—a perfect snack recipe to indulge in the loves of South Indian dishes with a new flavor.
---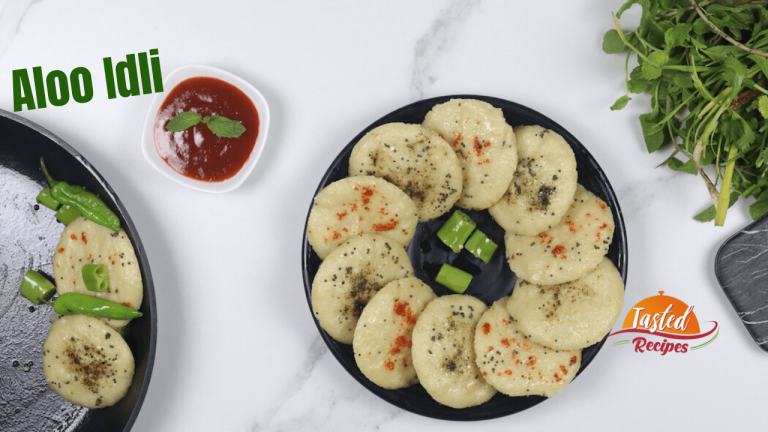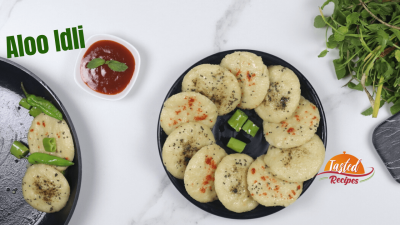 Stuffed Aloo Idli again a new takeover the South Indian dish. It is made with aloo filling mixed with some spices and filled in between the Idli batter and steamed the Idli. Serve with tomato sauce to enjoy it at its best taste.
---
Khajoor Laddu is a healthy laddu recipe and also serve as a snack recipe in India. It's a wholesome snack and even a powerhouse of nutrition. Super healthy, delicious, and tasty to eat when feeling very hungry in the middle of the day.
---
Stuffed Kapuria with Green Cheese Sauce is a delicious Gujarati snack. It has a unique taste and also a fusion recipe. The taste is creamy, soft, and melts into your mouth. The Kapuria flour is prepared with ingredients like rice, chana dal, mung dal, and tur daal.
---
Meethi Seviyan is easy to make dessert at home with fewer ingredients. It's also called as sweet Vermicelli made with Khoya, milk, sugar, ghee, and Vermicelli. Moreover, it is prepared during some unique festivals in India.
---
Dahi Batata Puri Chaat is a famous chaat recipe in India loved by all ages. You will lick your fingers because it has a sweet, sour, tangy, and yummy taste. The ingredients are mashed potatoes, coriander, puri, lemon juice, onions, and cumin powder.
---
Vegetable Rice is also called as Vegetable Pulao. It's a staple food in India and tastes delicious for it's mixed sauteed veggies and spices. Also, it's cooked with Basmati rice and herbs. The dish is versatile with amazing flavors and serves at social gatherings.
---
Gulkand Milkshake is a heart cooling drink that feeds your soul. It's flavorful, and one can't take the eyes off. Summer is coming soon, so why not call out some friends at home and enjoy drinking Gulkand milkshake together at home.
---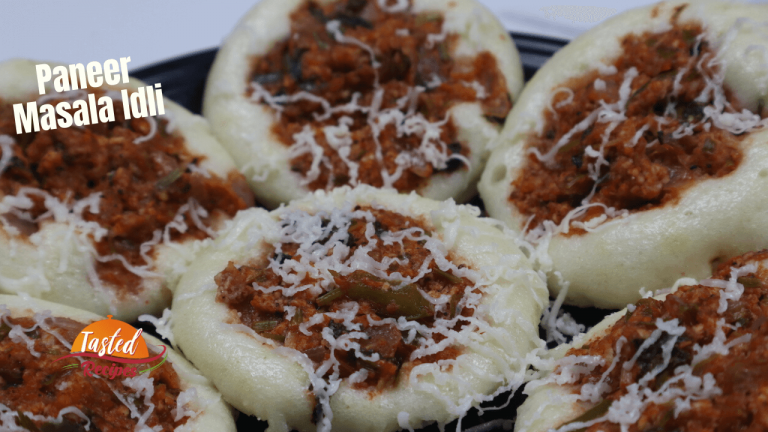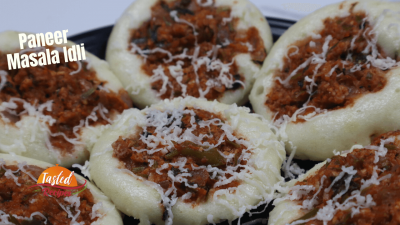 Paneer Masala Idli is loaded with a lot of paneer and sabji filling the middle. May be looking like a mini pizza miniature, but it's Idli and looking extraordinary. The paneer sabji is the primary taste builder prepared with mixed veggies and masala gravy.
---
Lapsi is a sweet dish belong to Gujarat. It's quick, easy to make with lesser ingredients. The color is light brown, and taste heaven. It has a pleasant aroma and melts quickly into your mouth.
---
Kadhi Bhindi is a traditional dish in North India. The gravy is yogurt-based and stuffed with roasted bhindi. The bhindi is sauteed first and then added into the kadhi makes it more crunchy and delicious. The kadhi texture is thick, has a spicy flavor and tangy too.
---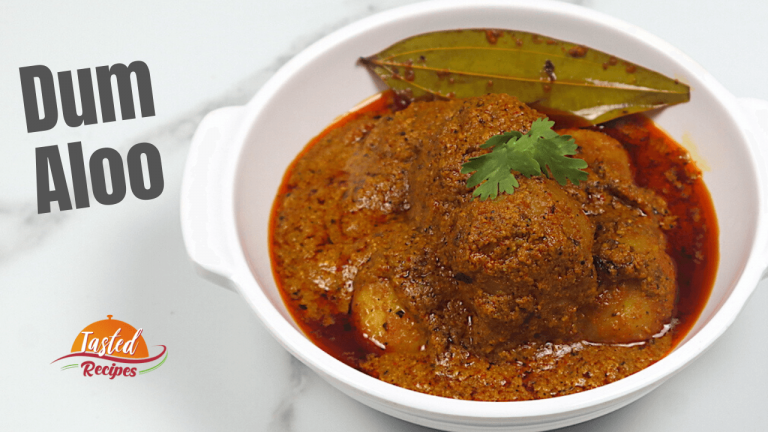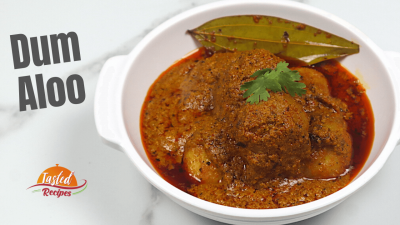 Dum Aloo is a potato-based recipe. These require potato and curd as the main ingredient. All the Indian family loves to eat this sabji in dinner. Initially, this is a Kashmiri Pandit cuisine and has spicy flavors.
---
Strawberry Drink is a natural non-alcoholic drink to enjoy at home during summer days. It elevates your inner joy and makes you fall in love with the taste. Moreover, it only takes 20 minutes to prepare this delicacy. You can surprise your loved one with such a drink making it at home.
---
Corn Cutlet is a mouth-watering and yummy appetizer recipe. It gets ready quickly for quick hunger. Also, a perfect snack recipe that looks crunchy outside and soft inside. It's a fusion recipe made with alfredo sauce.
---
Anda Bhurji is a delectable recipe for egg lovers. It's a mixture of veggies and eggs. Moreover, one can say it's a scrambled egg made with an Indian touch. It's spicy, flavorful, and delicious to serve with bread and salad.
---
Tandoori Paneer Pakodas are delicious, crunchy, and created with some twist.
Here, coat paneer with tandoori masala & seal in bread and then fry. You can call it a Ravioli as well in modern terms.
---
Goan Curry is a famous curry from Goa. One can make curry with coconut mixture, and it has a unique taste.
Here, you can mix gravy with curd. Moreover, the fragrance of the dish is heartwarming. One should try this at home for new experiences with an egg.
---
Brinjal Fritters are deep-fried, and it is fantastic snack recipes. It's crispy outside and soft inside.
Anyways, the Indian fritters are tasty all the time and favorite of kids. Serve with tomato sauce to complete the taste.
---
That's a wrap. I hope I have done justice to your tasty food definition. I have included the most loved recipes that you will read & feel OMG! At first & then straightly going to your mummies or way to make it for you!
P.S You deserve the best recipes readers!
Enjoy your tasty Tuesday.