Desserts & sweets are signature goodies when you want to share your feelings with your loved ones. You host people with unlimited flavors of sweets during festivals or birthdays.
Why we make customized dessert recipes on Valentine's day? Because desserts are the perfect flattering food on this earth to show your love.
These 40 easy dessert recipes which you can try at home and call your self a pro baker.
Desserts and sweets are part of our country's hospitality. Even a guest coming at home has to have a small bite of something sweet which can be ice cream, Ladoo, or Barfi.
Tasted recipes celebrating World Dessert Day with some easy homemaking dessert recipes to try.
We included some fusion desserts also like Apple Jalebi with Rabri- sounds great right? See more surprises!
You can also try these 10 Bengali Sweets to enjoy the festival in the best manner.
Click the image to fully view the recipe.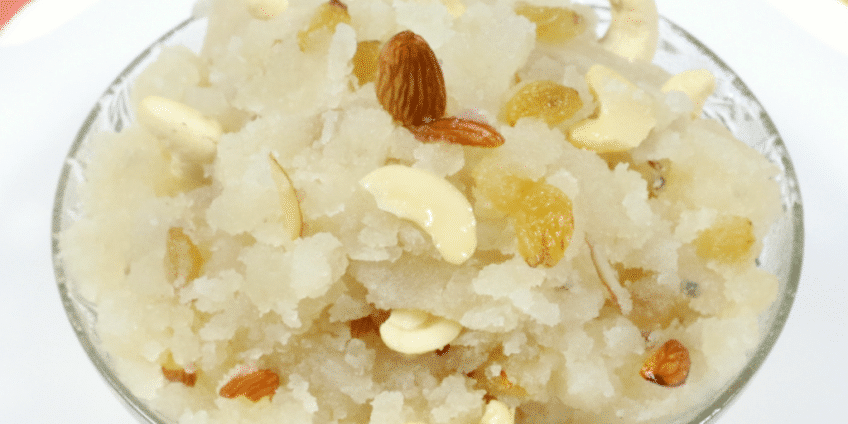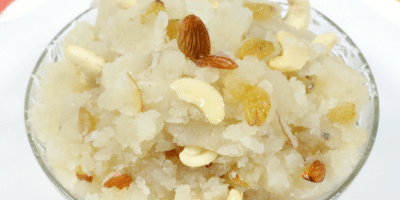 Sooji Ka Halwa is an Indian sweet dish & has soft texture. People in India use this as an offering or bhog for the deities in a pooja.
---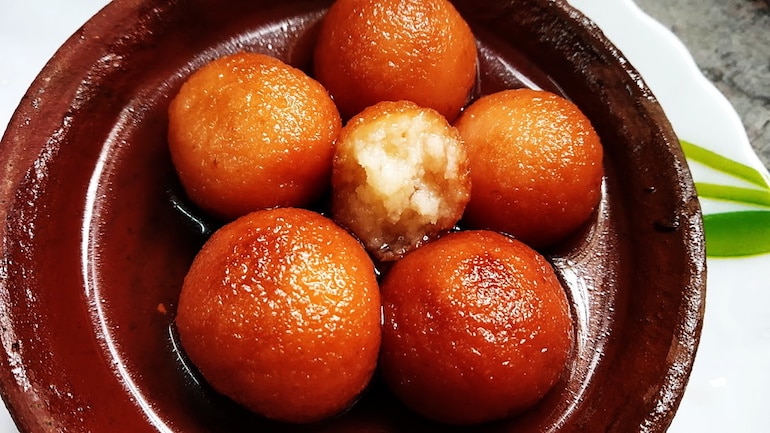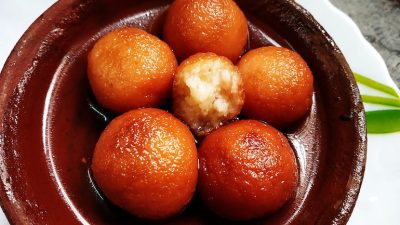 Bread Jamun recipe is a delightful and easy on-the-spot dessert made up of breadcrumbs. The taste is stunning and unique from the normal Jamun.
---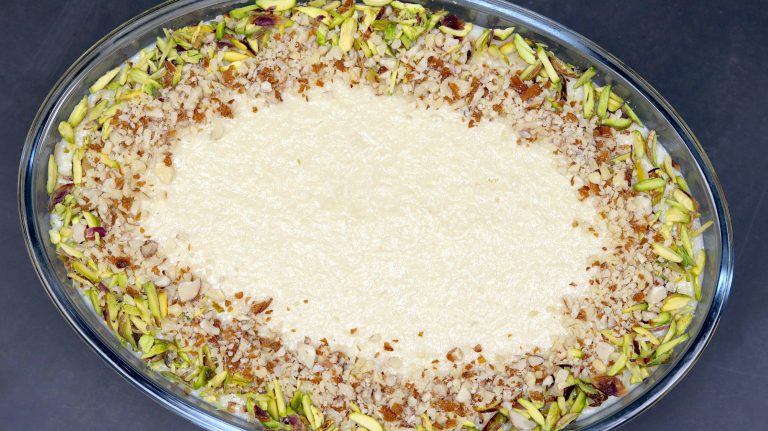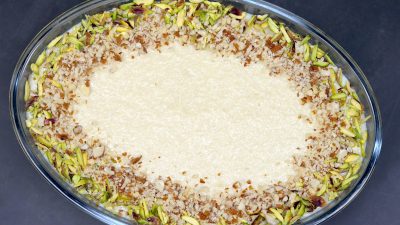 Layali Lubnan is a famous Lebanese dessert recipe. It resembles a rice pudding and is one of the best recipes for the month of Ramadan
---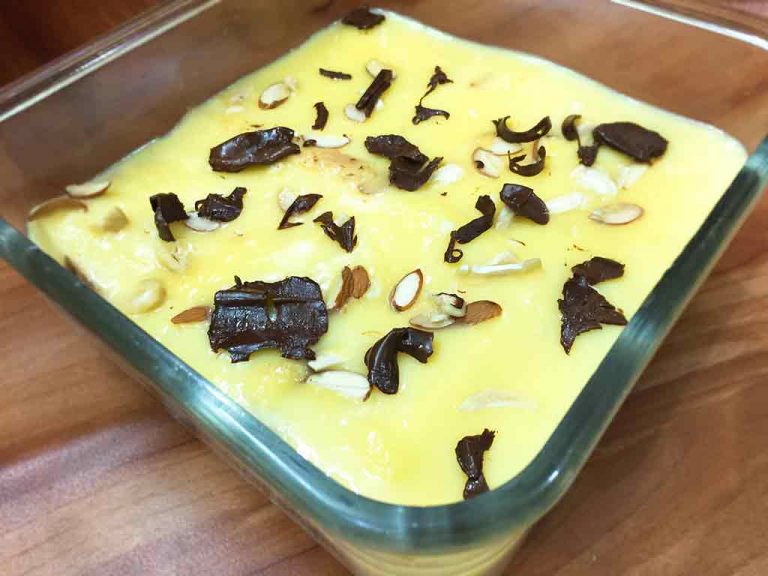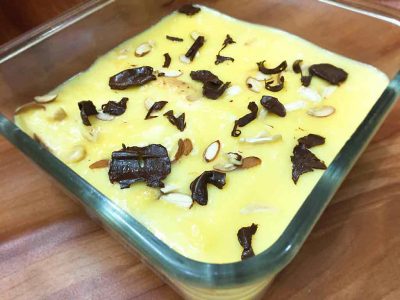 No-Bake Bread Custard Pudding is an easy-to-make delicious dessert recipe made with bread, milk, sugar, custard powder and fresh cream.
---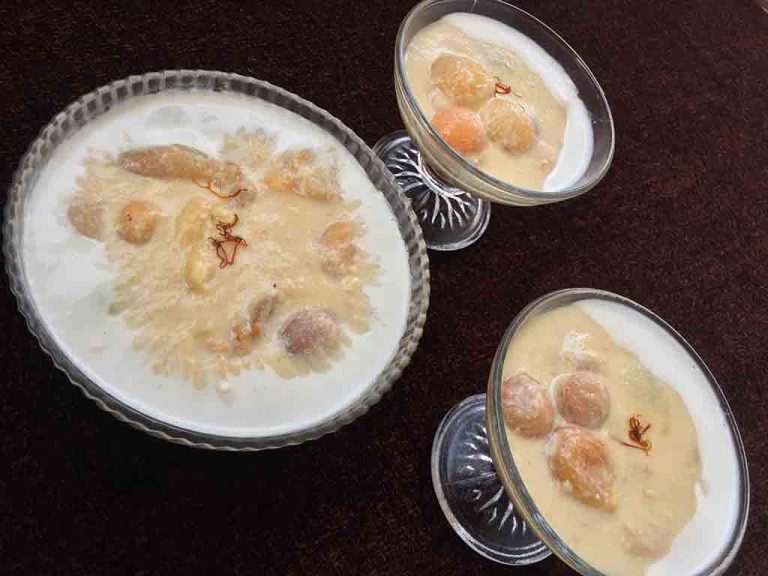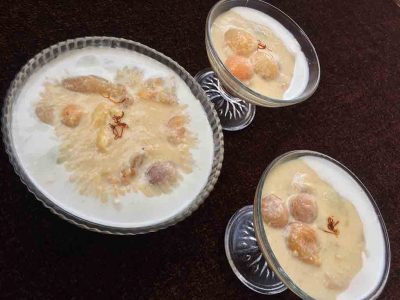 Khubani Ka Meetha or Indian Apricot Pudding is a traditional Hyderabadi sweet delicacy prepared with dried apricots, milk and fresh cream. It is a famous Hyderabadi dessert, usually served at Hyderabadi weddings and gatherings. It is a tummy filling creamy delight, a perfect choice for iftar desserts in Ramadan.
---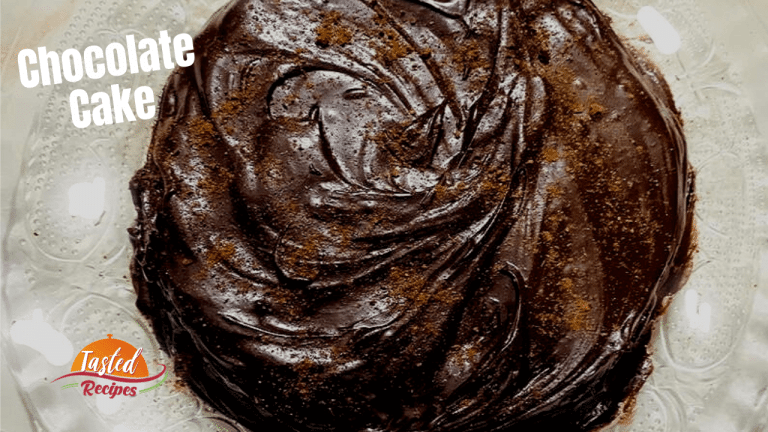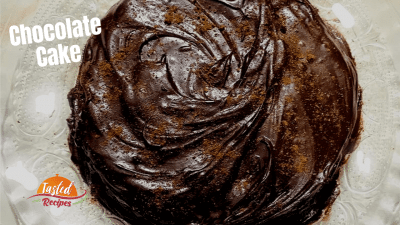 How to make eggless dark chocolate cake at home without an oven. Enjoy this recipe at home with your family or even vegetarian friends
---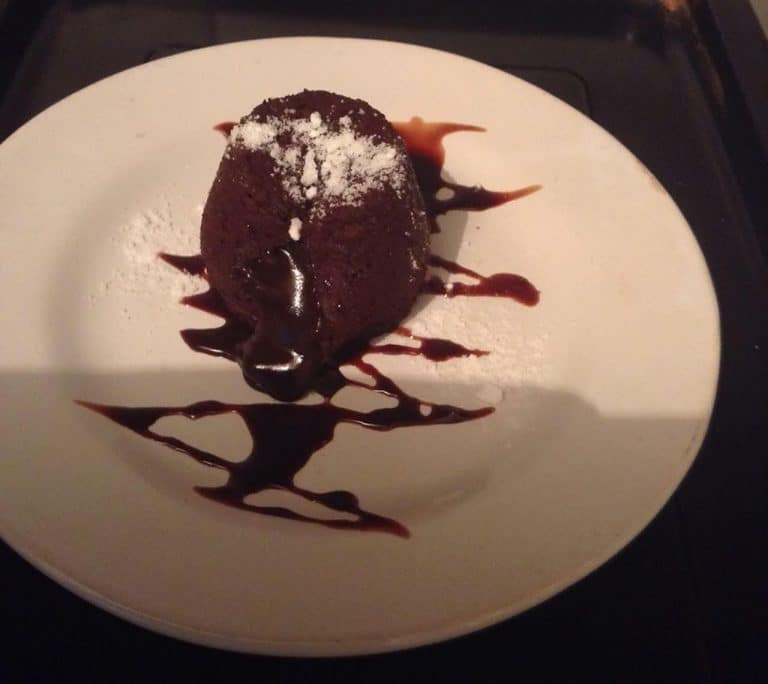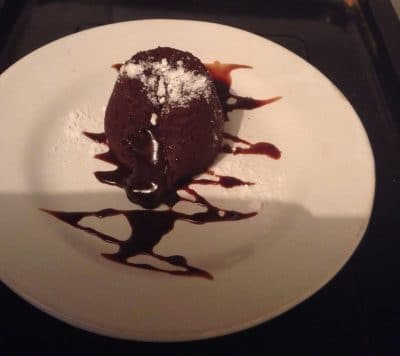 Yummy Lava Cake is a dessert for chocolate lovers & also a valentine special loved by husband & kids.
---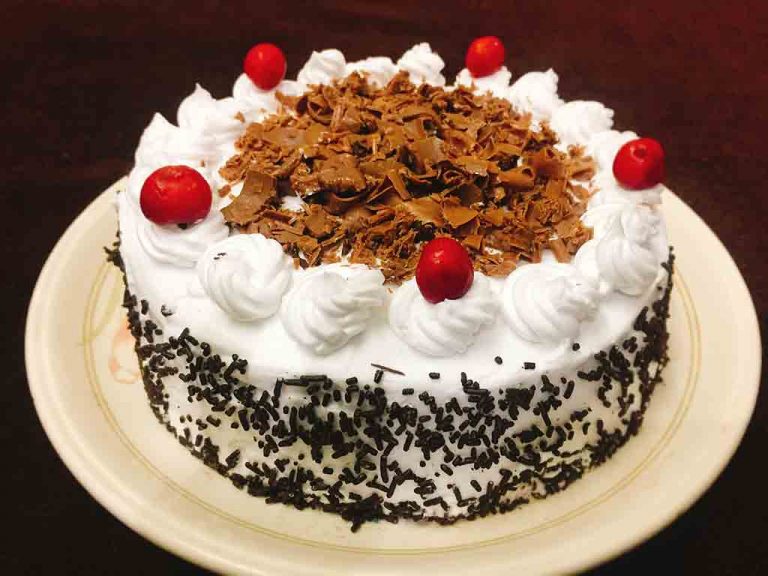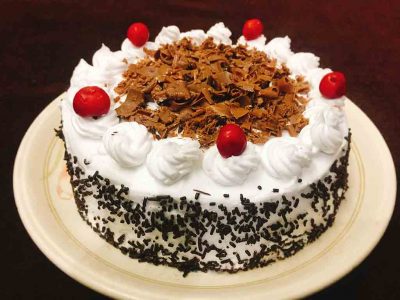 Chocolate Cherry Cake is a perfect festive cake recipe and holiday dessert completely made at home. This scrumptious and soft cake is a must for chocoholics
---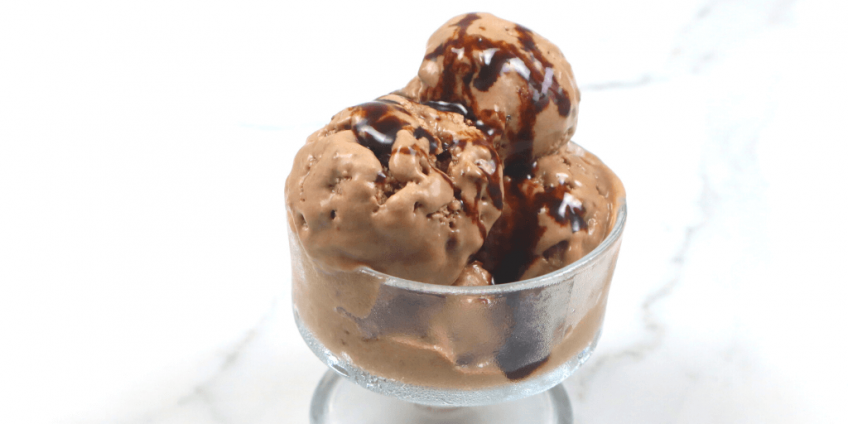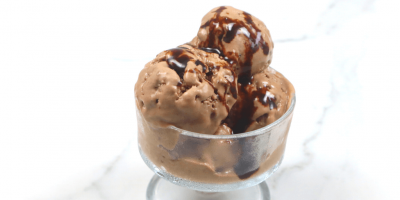 Banana Peanut Butter & Cocoa ice-cream is a delicious, sweet, and delightful ice-cream. It is almost similar to a regular chocolate ice-cream.
---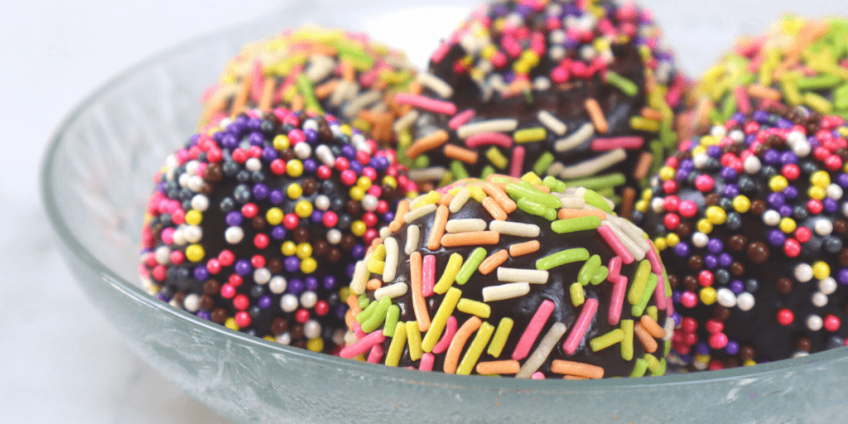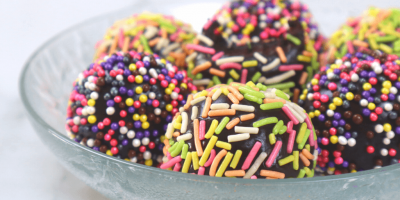 Dark Chocolate Truffle is extremely creamy, royal, and crunchy in taste. These are lovely confetti covered balls that you will love to serve in parties.
---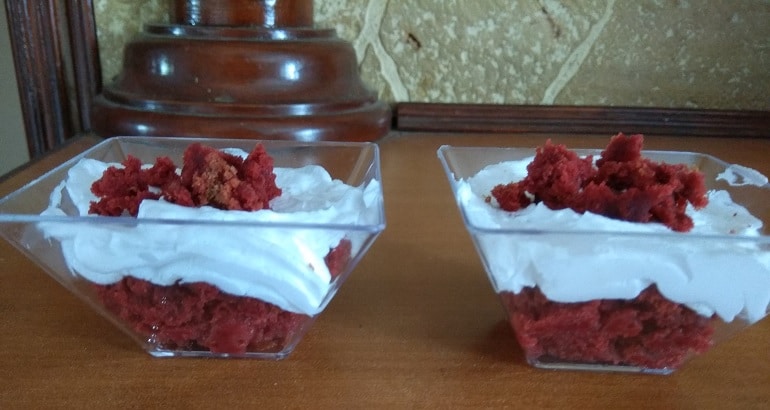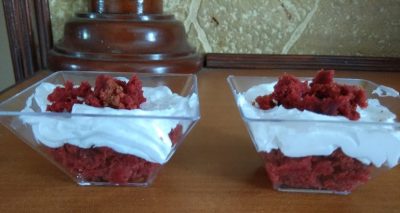 Red Velvet Trifle is a simple dessert recipe made with red velvet cake and cream. Very simple to make. You can refrigerate it and use as and when required.
---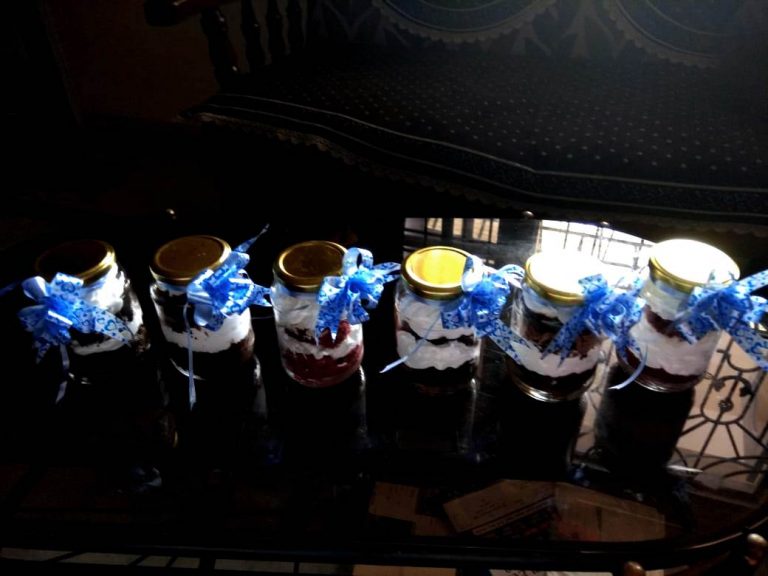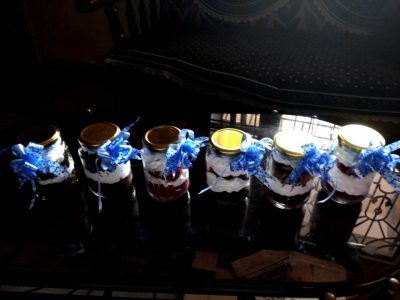 The jar dessert is chocolate flavored & can be consumed by all ages members in the family. Best for special occasions, gifiting purpose or valentines day.
---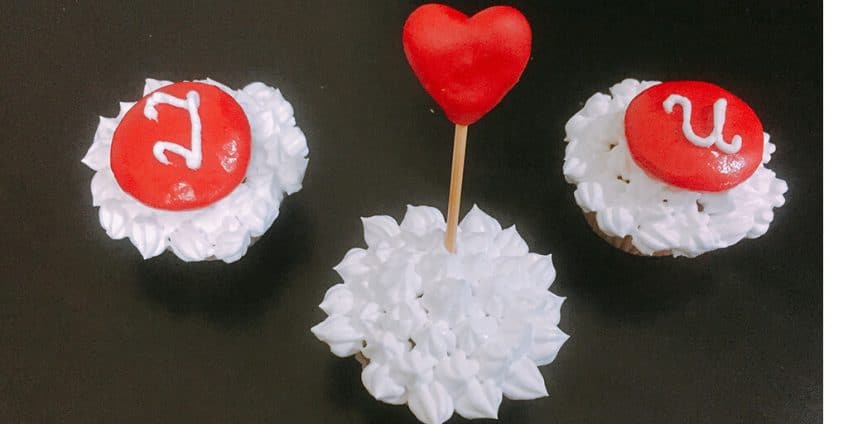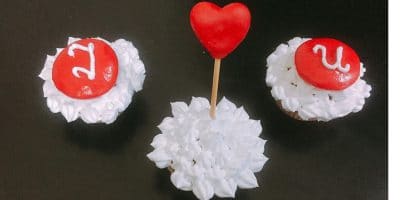 Simple and easy Love Muffins are a Valentine special cake muffins for him and her. They can be made in just 10-15 minutes. A different way to express your Love.
---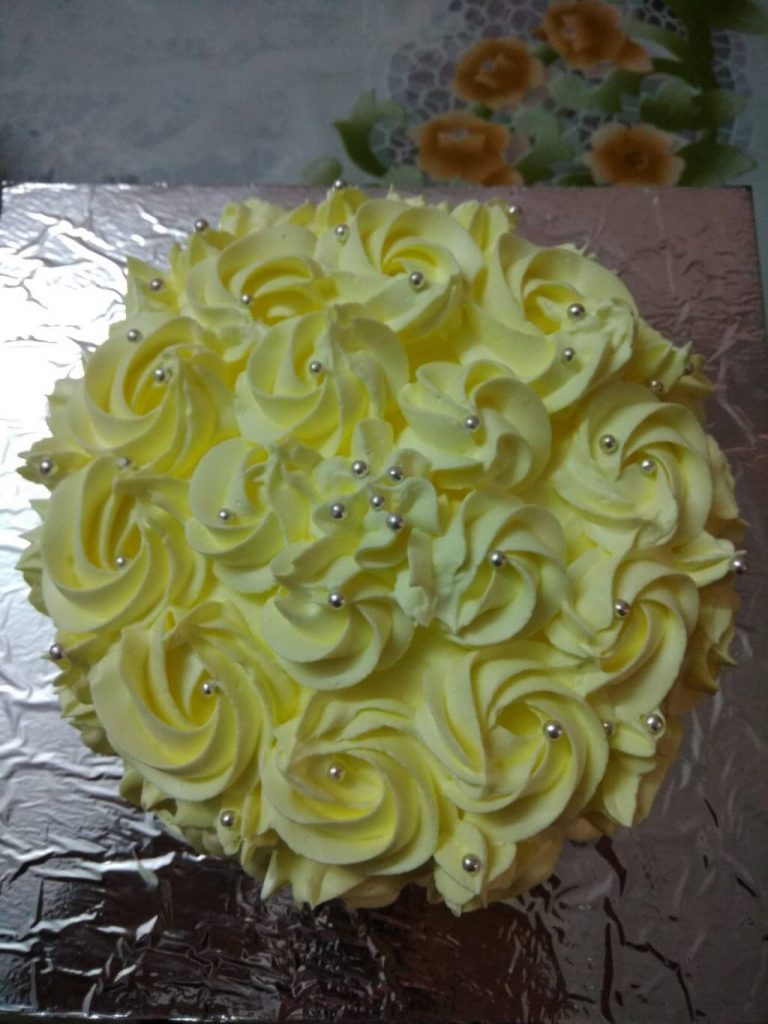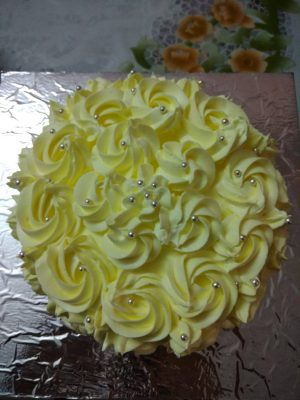 This is simple Pineapple cake recipe to make for special occassions like birthday or friendship day celebration. A tangy & sweet taste, ready in 60 minutes.
---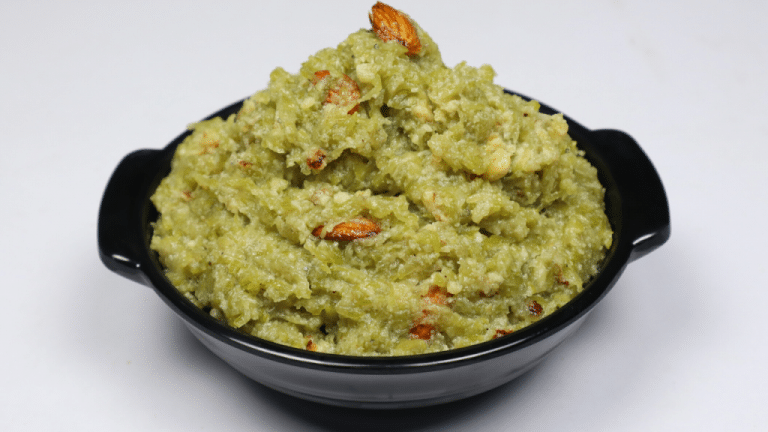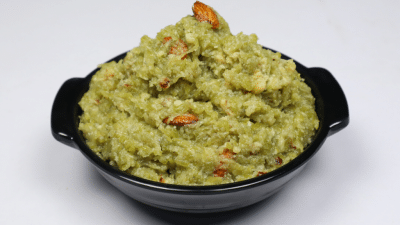 Delicious Dudhi Ka Halwa is a traditional and nutritious sweet dish that everybody likes. One of my favorite dessert. All the people in my family love it.
---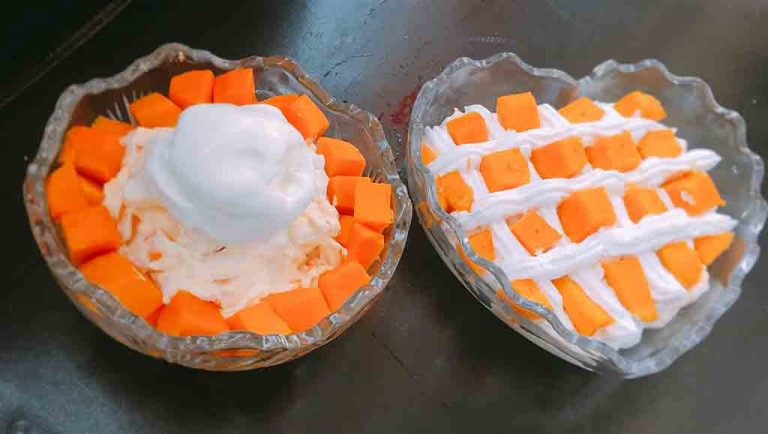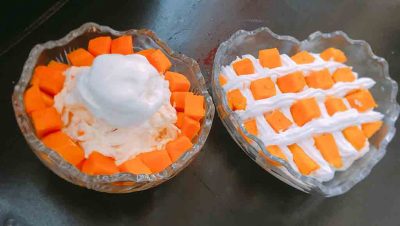 Mango Cream Dessert is a rich creamy dessert made with fresh mangoes and whipped cream. Very simple and easy-to-make and are great crowd-pleaser too. If you are looking for quick and easy dessert, this Mango Cream can be your choice. Try this once and it will be your next dessert addiction.
---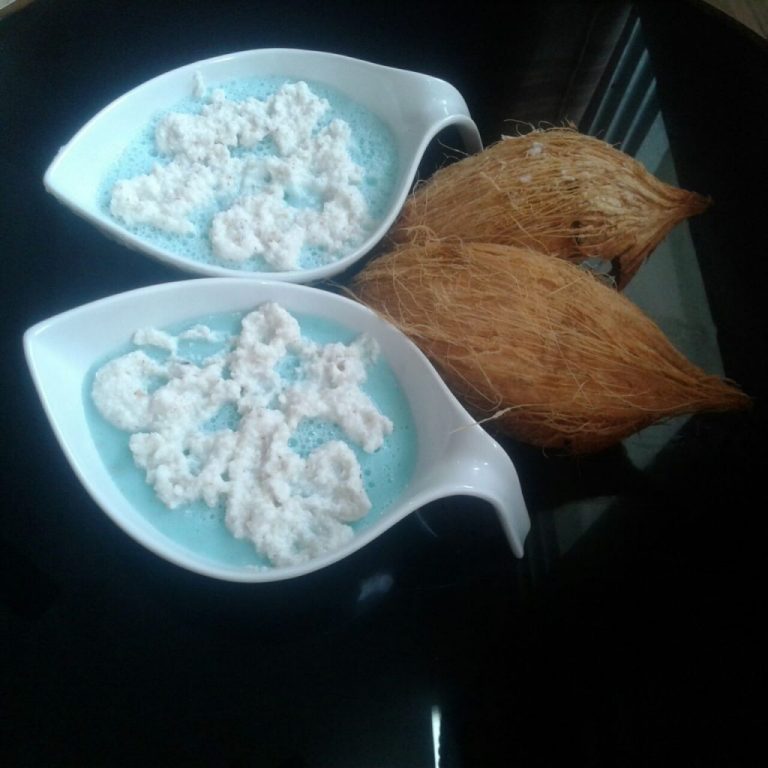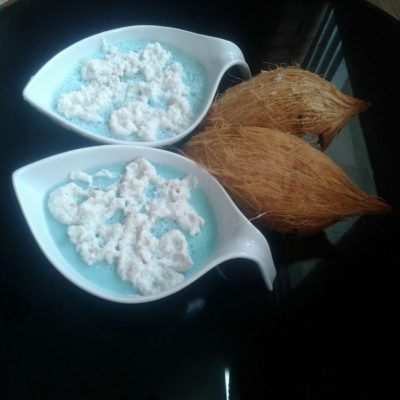 Dry Coconut Falooda is a delicious fruity pudding, flavored with dry coconut and coconut milk which makes it a perfect treat for any kind of gatherings. 
---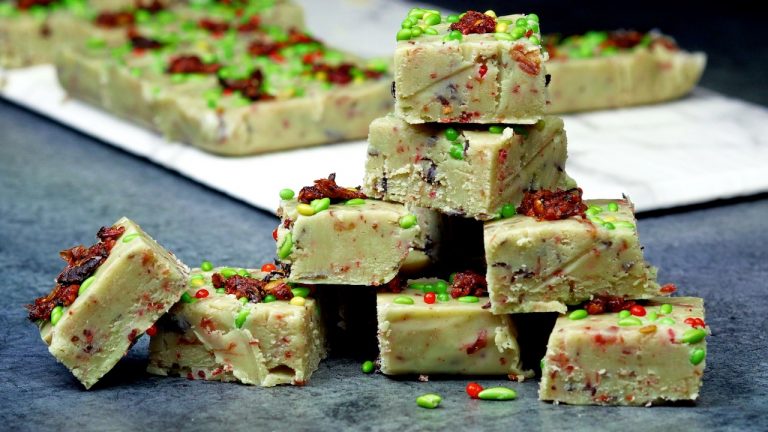 Paan Fudge is an innovative combination of desserts. Fudge is an American dessert and is given an Indian twist by adding paan flavor.
---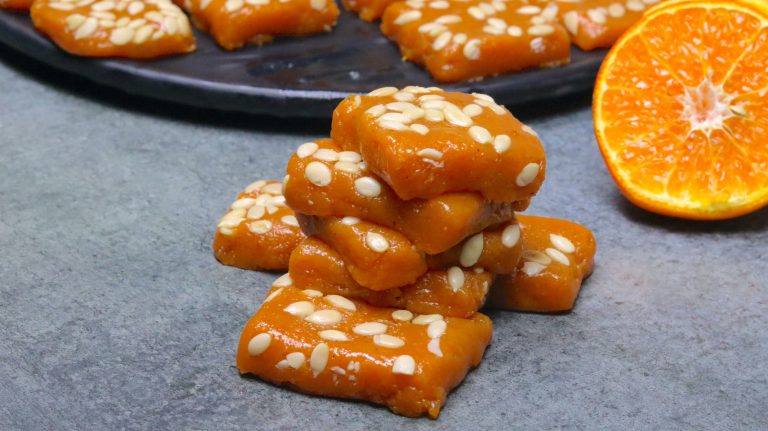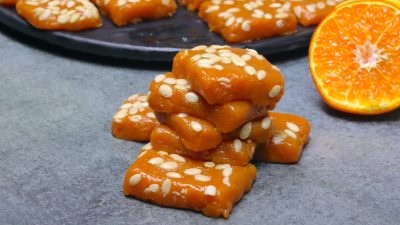 The quick and easy Orange Mawa Burfi without using coconut. The taste is awesome and is exactly like the one available in Nagpur
---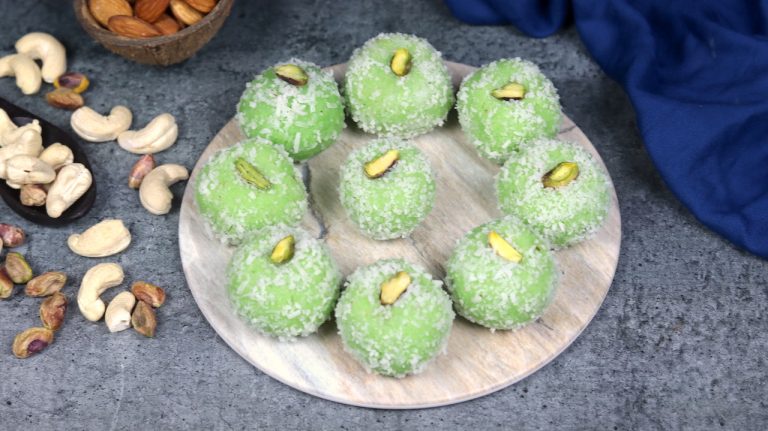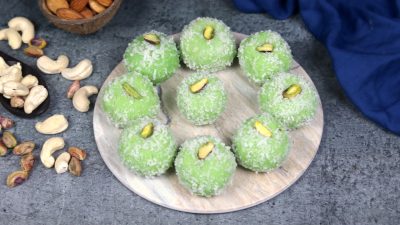 Gulkand Laddu is a no-cook traditional sweet recipe. Generally people make this laddu during the festival of Diwali. This is ready in a jiffy.
---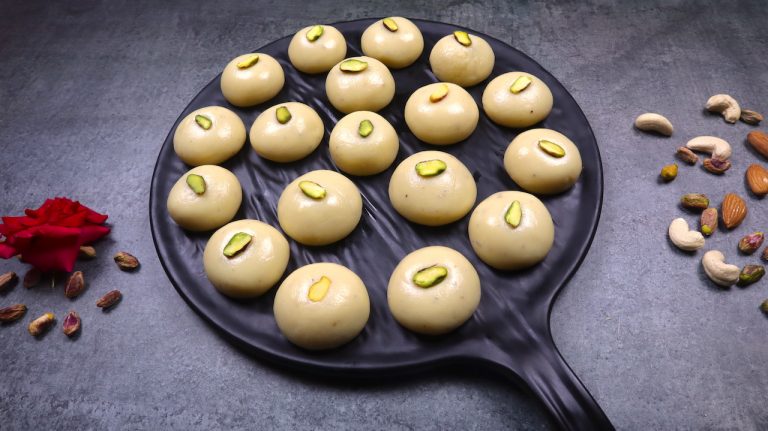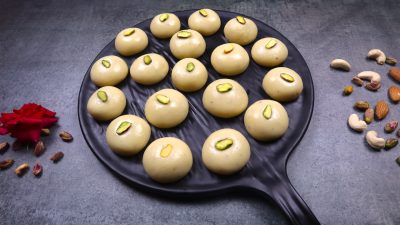 Milk Powder Peda is an instant and quick version of traditional peda. Milk powder and condensed milk is used instead of khoya and sugar.
---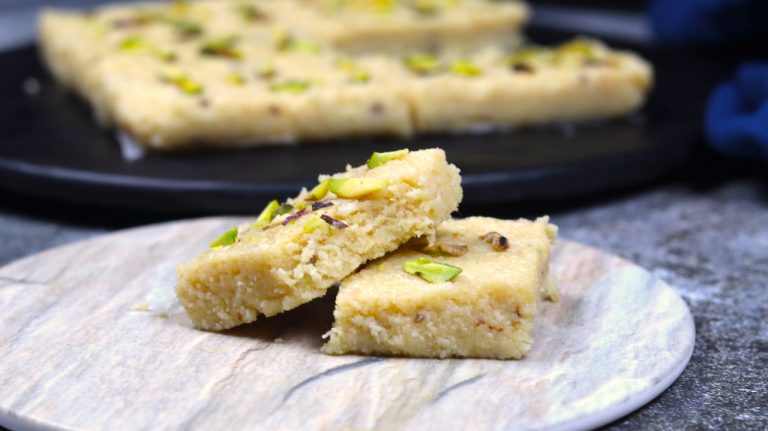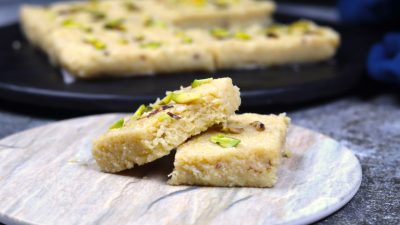 Paneer Mawa Cake is an Indian sweet dish consisting of paneer and mawa. This is similar to a creamy fudge. Is easy-to-make and quick recipe.
---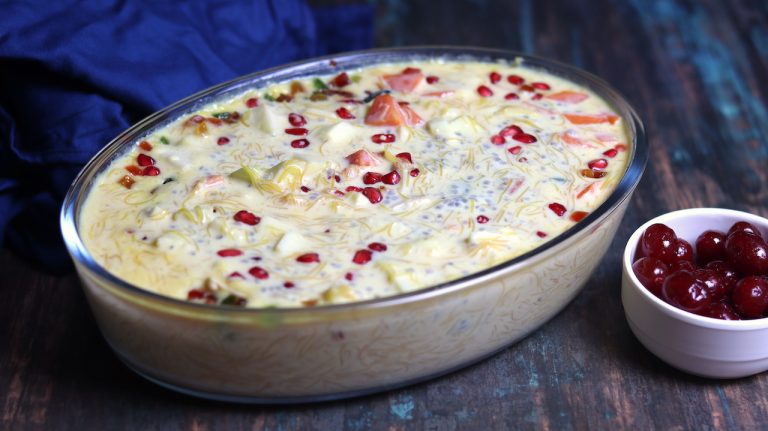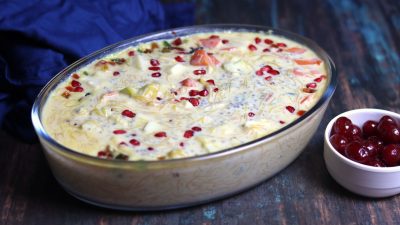 Vermicelli Custard is a fusion dessert recipe of seviya & custard. It is the combination of a vermicelli kheer and fruit custard.
---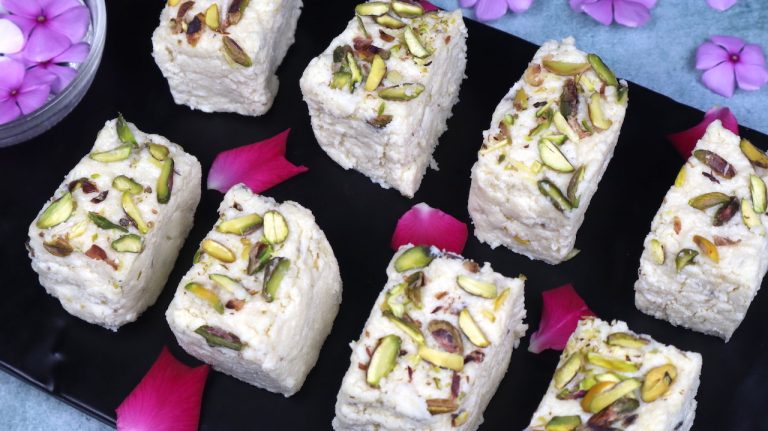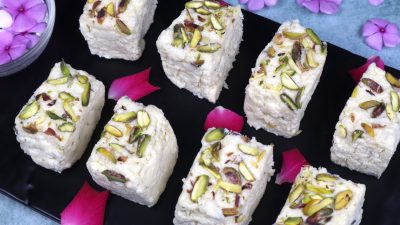 Paneer Kalakand is an Indian sweet dish with paneer as its major ingredient. It is a quick and easy Indian milk cake.
---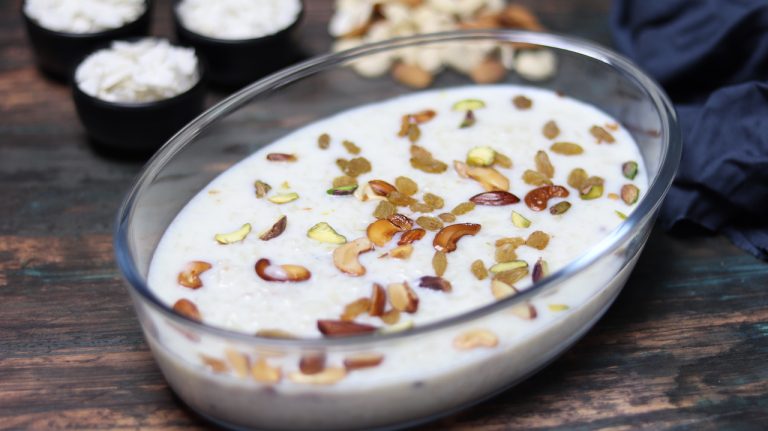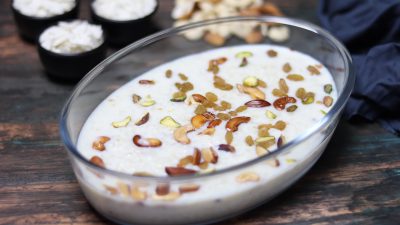 Poha Kheer is a sweet dish that has poha or rice flakes as its main ingredient. It is also known as Aval payasam in the Tamil language.
---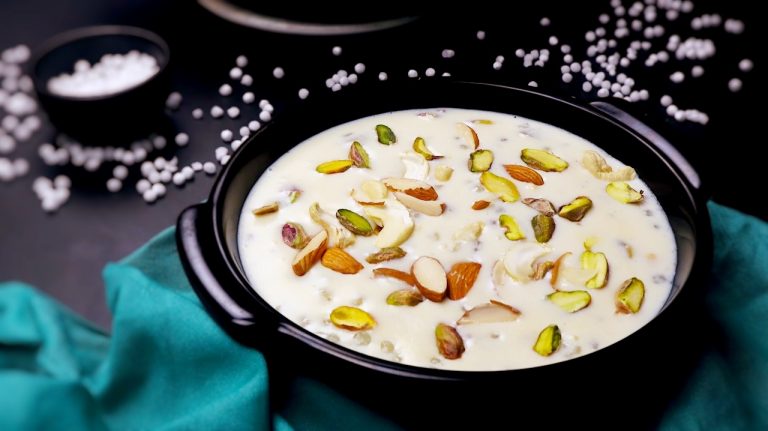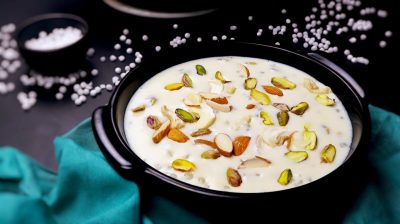 Sabudana Kheer is a deliciously creamy dessert consisting of sabudana as the main ingredient. This is a quick and instant recipe to make.
---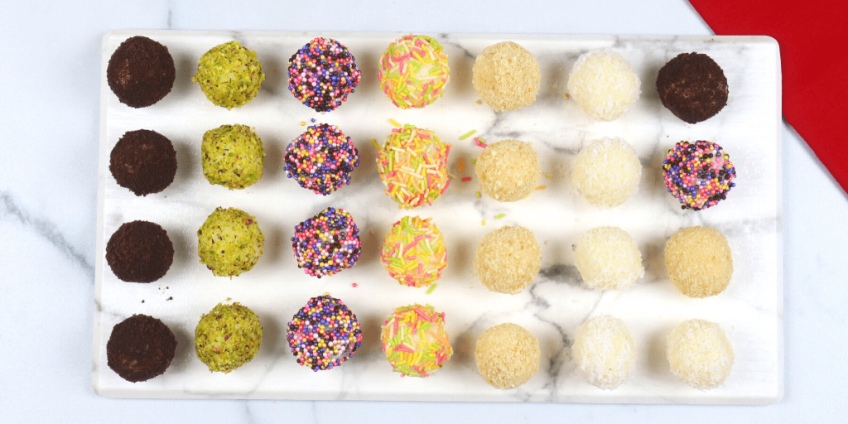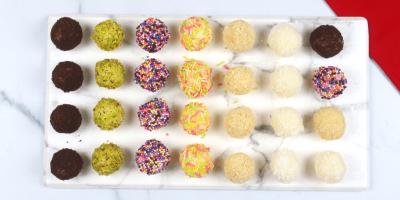 Raksha Bandhan Chocolate Truffles are delicious and softballs made with white chocolate, cream, unsalted butter, condensed milk, and flavored with coconut.
---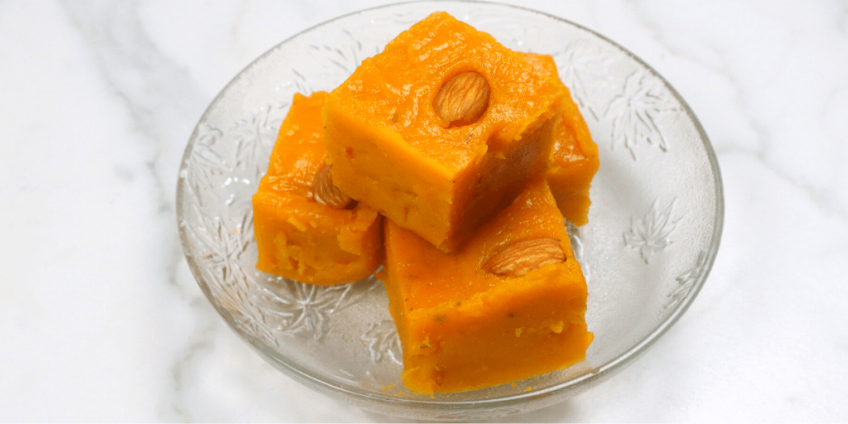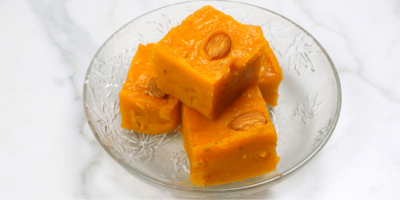 Mango Custard Halwa is a delicious and tasty dessert as well as a snack recipe. The Custard is prepared in a very unique and different way.
---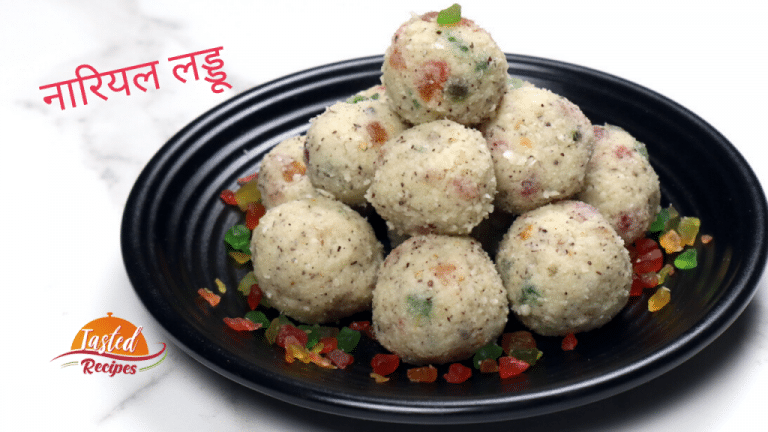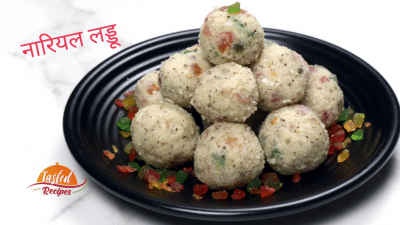 Coconut. Laddu is dessert balls full of flavors and crunchiness. These laddus are made with coconut, sugar, cardamom powder, tutti frutti, & milk.
---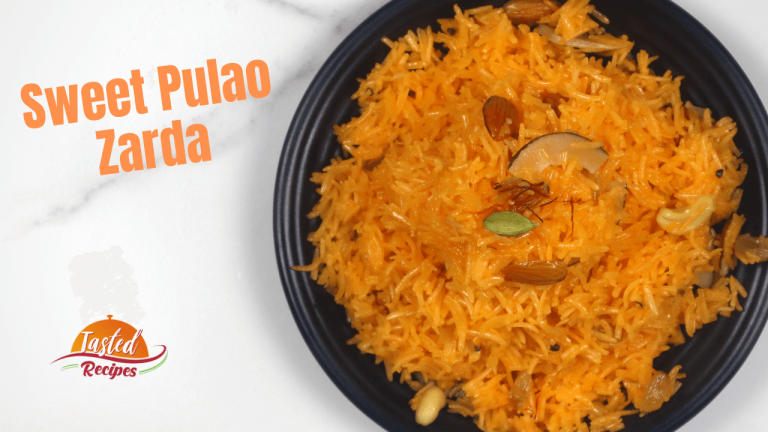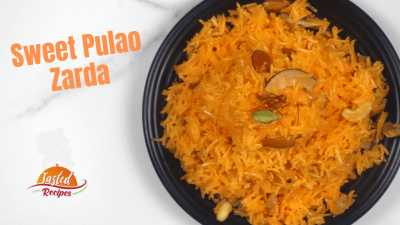 Sweet pulav is a simple and really easy-to-make rice dish. Cooked rice is tossed in ghee and sweetened along with dry fruits.
---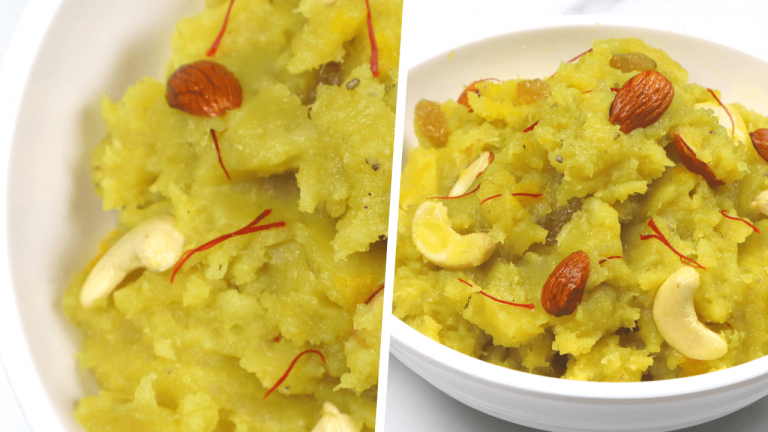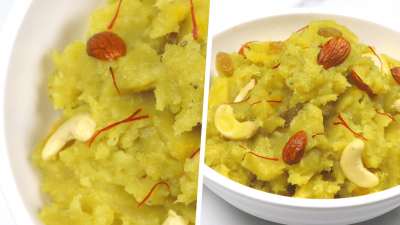 Shakarkandi Halwa or sweet potato is a delicious and healthy sweet delicacy. It is made from softened sweet potato added with crunchy dry fruits.
---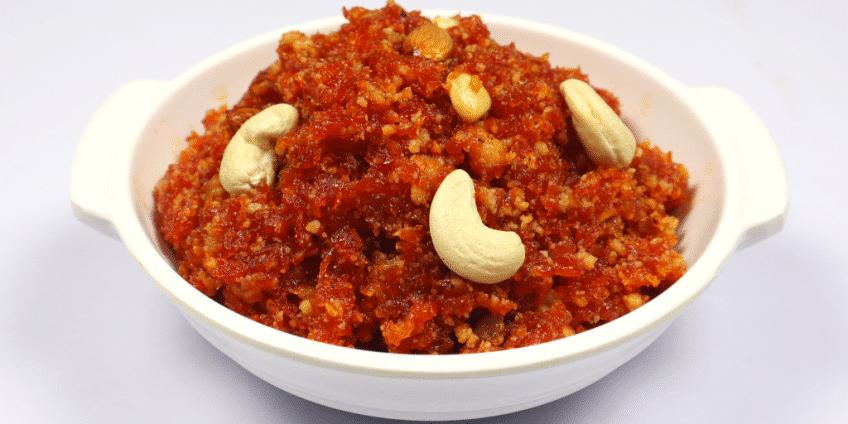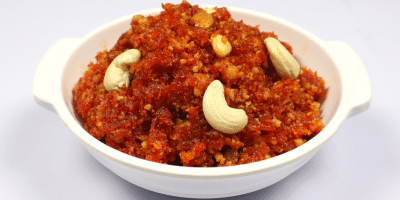 Gajar Ka Halwa is a carrot-based traditional sweet dish. With just four items you can make a creamy halwa. Click to watch the recipe video.
---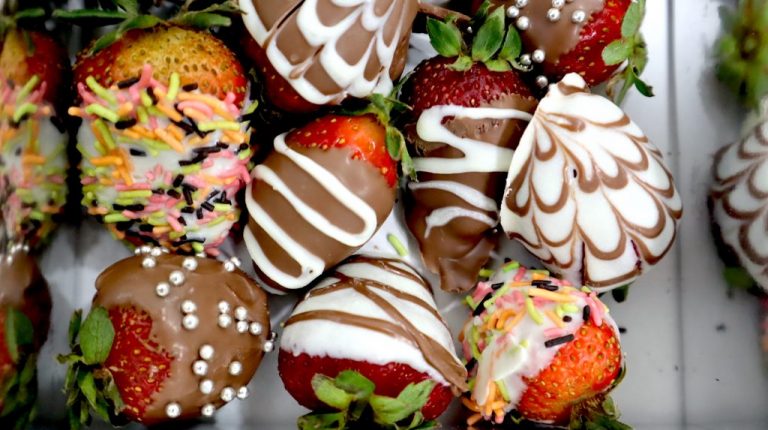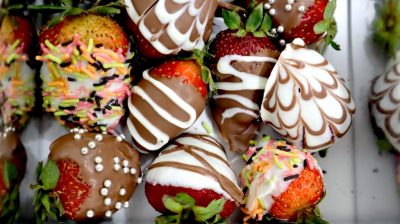 Chocolate Dipped Strawberries will help fill your mouth and heart with more love. And it is an extremely easy and quick recipe to make.
---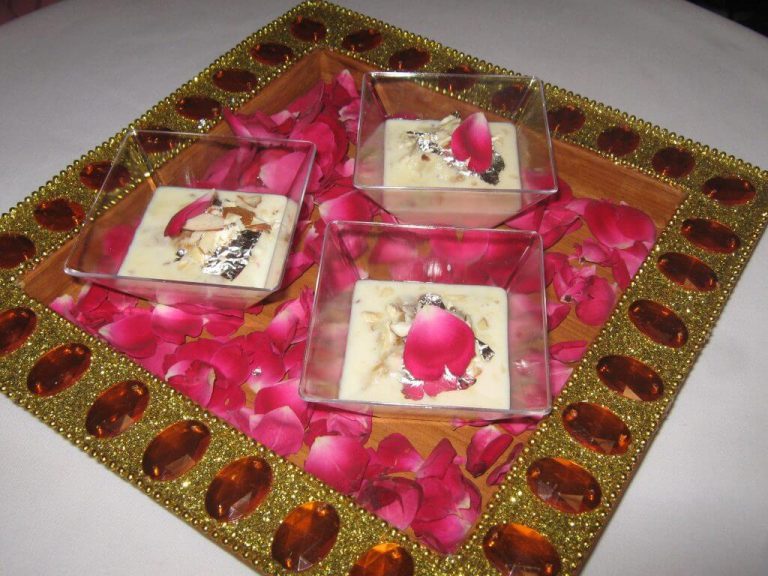 Anjeer & Gulkand delight is delectable dessert made with rich dry fruits like Anjeer & garnished with Gulkand. It's no sugar dessert made for special event.
---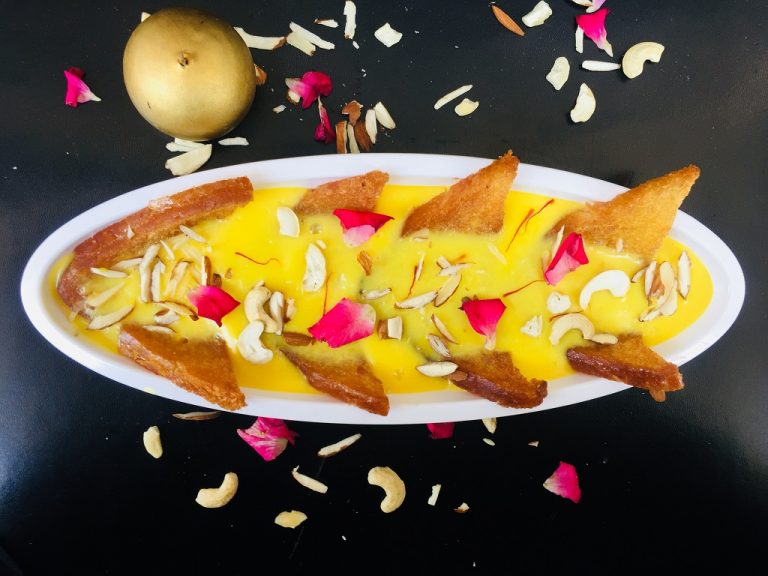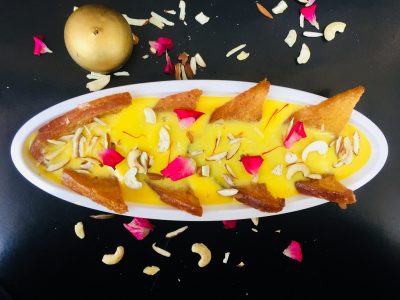 Shahi tukra is a traditional Mughlai dessert made with fried bread coated with sugar syrup and thickened milk garnished with dry fruits and rose petals.
---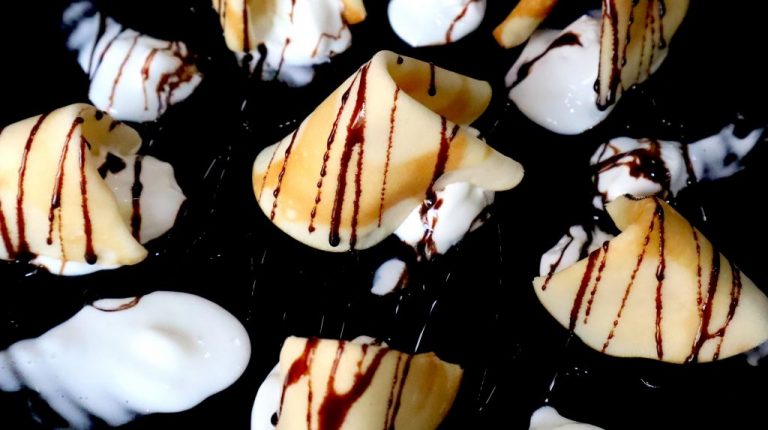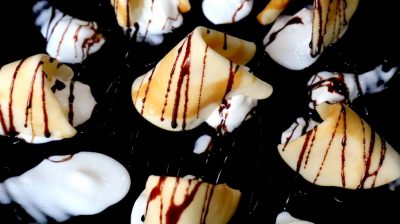 Fortune Cookies, an easy dessert made with home ingredients. Fill it with your personal messages and serve it with Vanilla ice cream and chocolate sauce.
---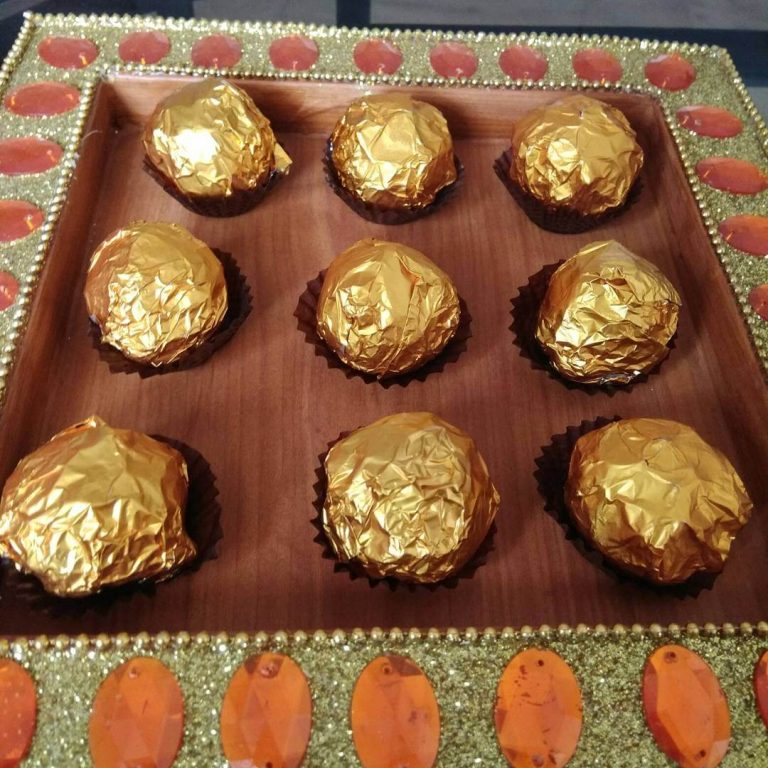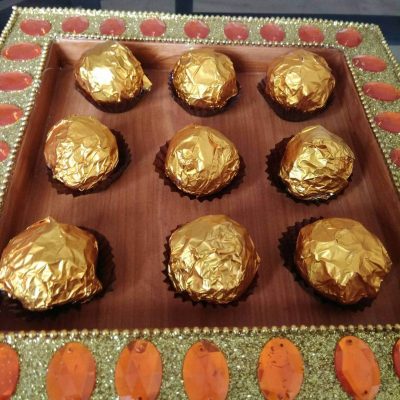 Ferrero Rocher chocolate is one special chocolate delight that is just coated with lots of melting chocolate and crunch inside & out. Make it easy at home.
---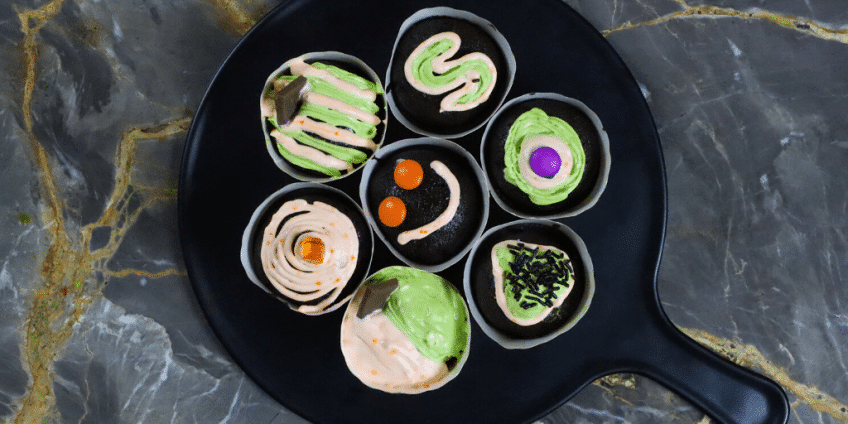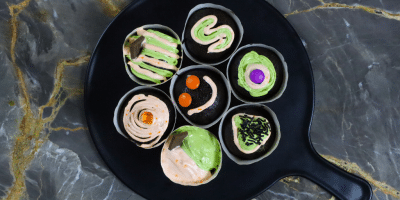 Enjoy these unbelievable chocolate cupcakes. They are rich and moist in texture. Looking forward to making some easy peasy desserts? Here is 40 min recipe.
---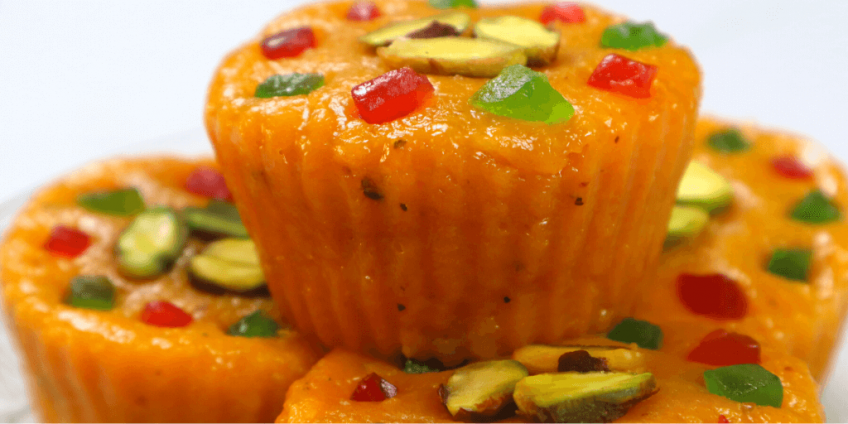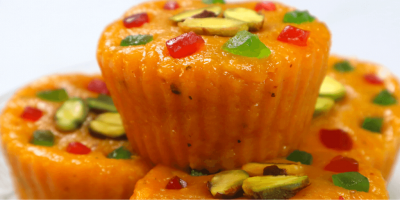 Mango Cupcakes Burfi is a delicious and simple seven ingredient recipe. The sweet delicacy has a moist texture with great flavor and richness to it.
---
Desserts have made their special part in our life. Try your hands on baking or go for no-bake desserts with your friends or mother. For any doubt, do comment & share your above favorite recipe below.