Shahi tukra is a traditional Mughlai dessert made with fried bread coated with sugar syrup and thickened milk garnished with dry fruits and rose petals. The name itself is shahi which means royal.  A royal treat for your special guests.
Great choice for dinner parties and festivals. Diwali is approaching and this can be a great option to give a royal treat to your guests. Simple and easy to make. hardly takes 20-30 minute to prepare it.
Indian culture is a mixture of many traditions, one of it is the Mughal. Many dishes in India have the essence of the Mughal cuisine.
I cook this recipe for my dear friend every Diwali. This is their demand. On the day of Diwali, we visit him with a big dish of Shahi Tukra to home. and celebrate the bond of our friendship with this royal dessert.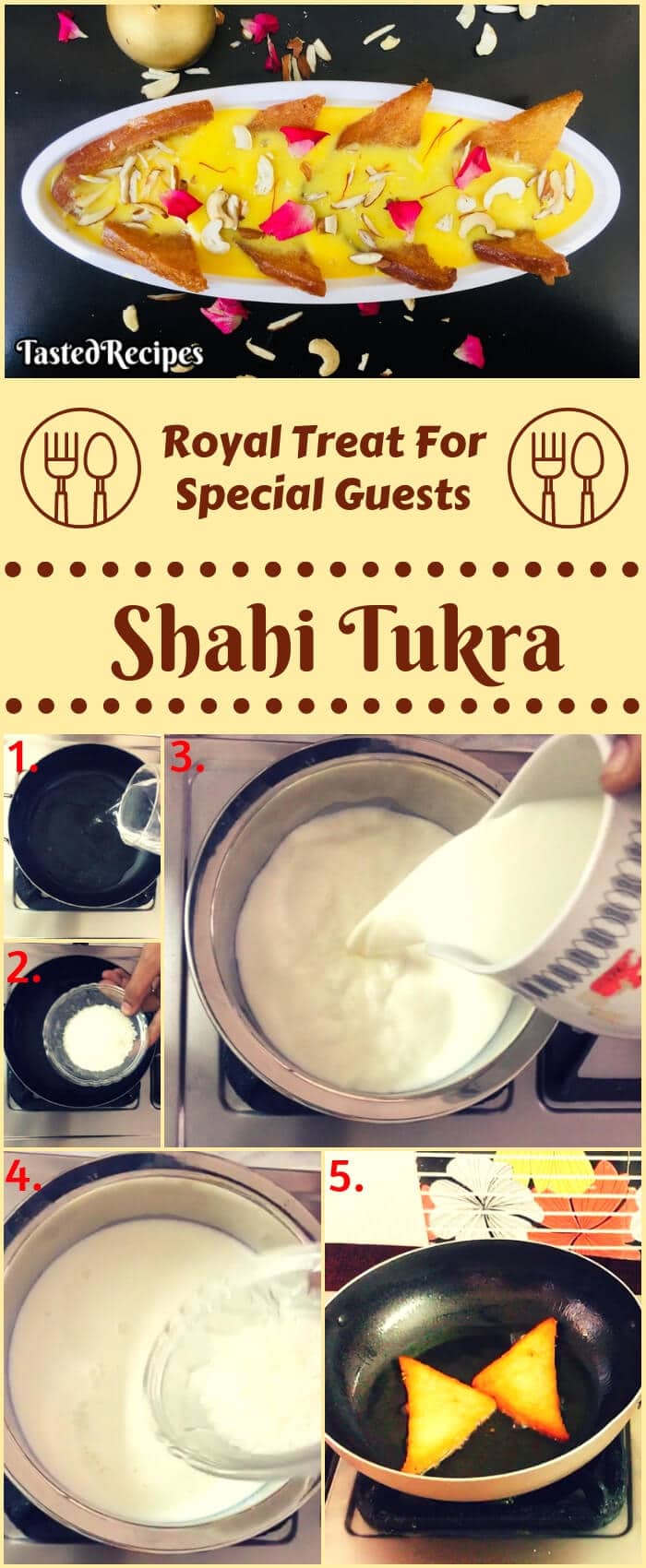 When made properly with balanced sugar level, it is just going to blow off your mind and you will long for more and more. The best part about Shahi Tukra is that it is loved by people of all ages. THough it is elders, children or young.
You can also try our no-bake Bread Custard Pudding recipe this Diwali for your loved ones.