Paneer recipes are all over the internet. Although it belongs to the Punjabi cuisine yet, everyone is fond of making it day in & out. The reason behind its popularity is the versatility of this dairy product. Yes, I am talking about paneer as an ingredient. All the Paneer items are delicious, spicy and aromatic.
You can count on paneer whether it is breakfast, lunch or dinner. A step further, paneer has qualified to the level of making dessert items out of it. There are ultimate sweet items made using paneer & a few other ingredients. In English, Paneer means Indian cottage cheese for those who don't know.
Download our Free Recipe Cookbook
---
Paneer Starter Recipes
The name itself suggests what it is. Starters are served before the main course. I love eating starters, even with main course dishes. Usually, tikka, pakoras or fry paneer with other vegetables are served as starters.
If you go to restaurants, there are infinite varieties of paneer starters. On the other hand, the internet is heavily loaded with paneer starter recipes. To help you get started with starters, we have something for you. Take a look below.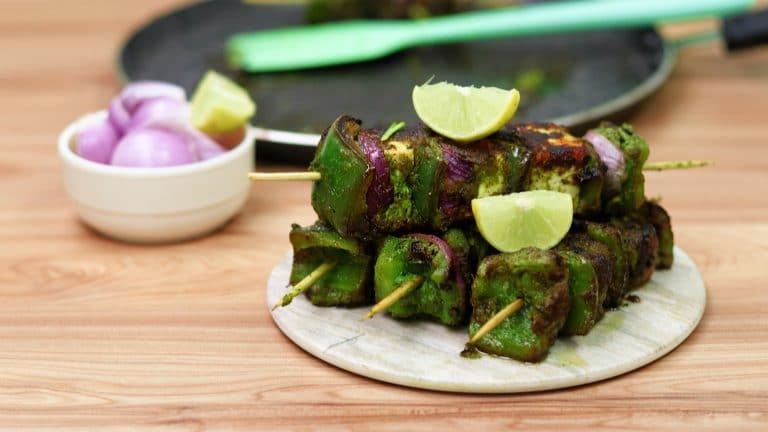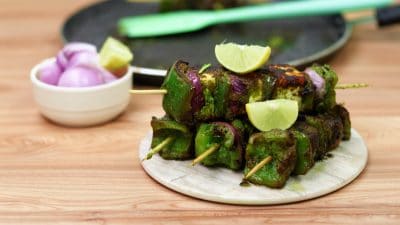 Hariyali Paneer Tikka is Indian cottage cheese coated in green paste and then grilled along with onion petals & capsicum. Watch the video.
---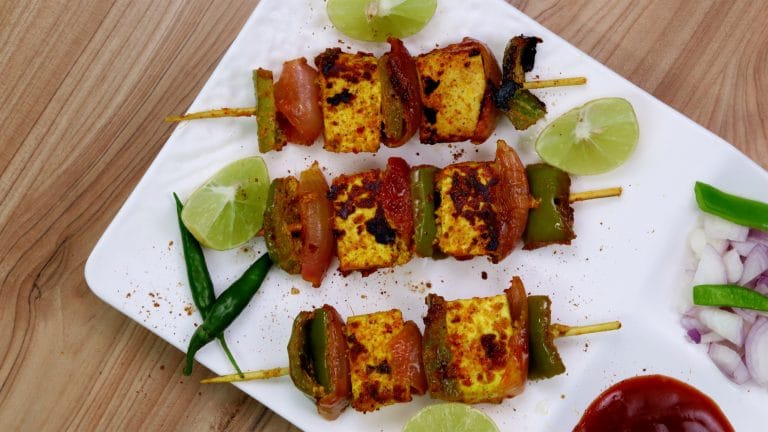 Achari Paneer Tikka is the khatta and masaledar dry avatar of achari paneer gravy. This starter won't let you eat the main course. Try now.
---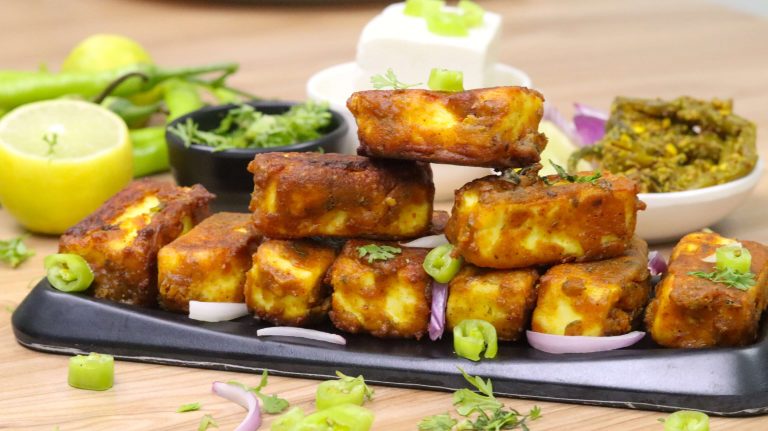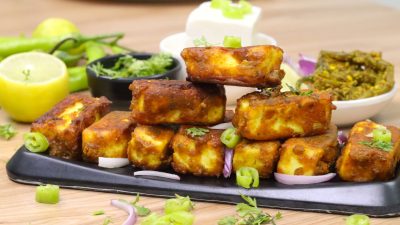 Amritsari ajwaini paneer tikka is a quick starter with carom seeds flavor. It's easy to make without any complex cooking processes. Try it.
---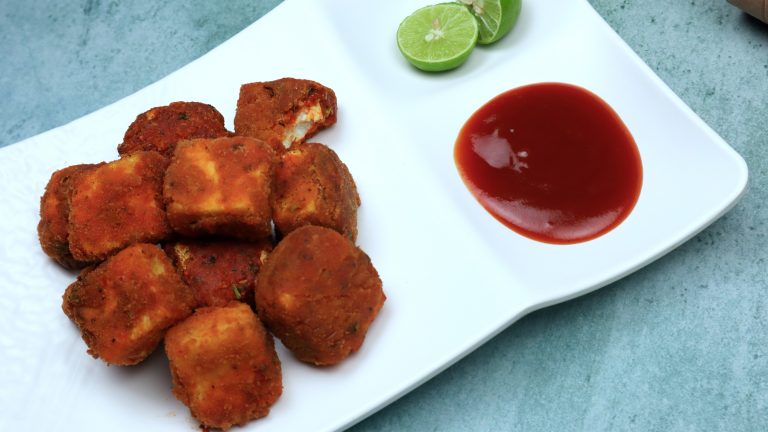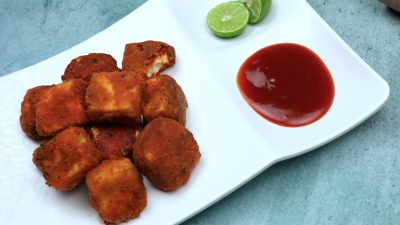 Paneer Nuggets is a snack with paneer as its core ingredient. Watch the recipe video or download the recipe card.
---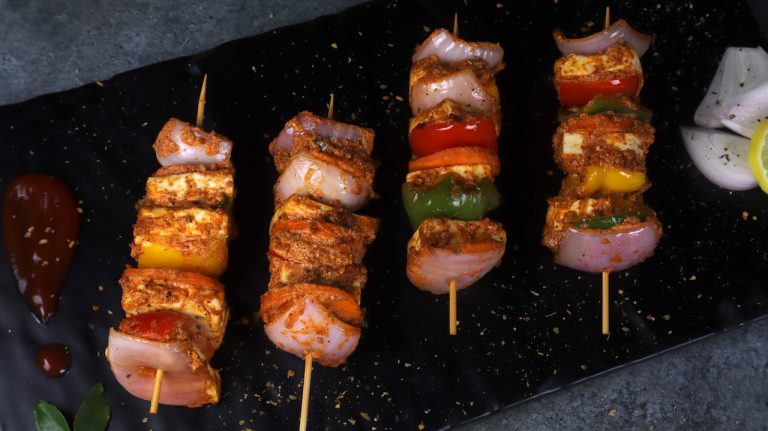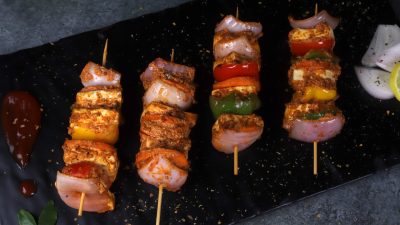 Paneer Tikka is a famous North Indian tandoor food. Here paneer is marinated in yoghurt & grilled thereafter. Click to watch the recipe video.
---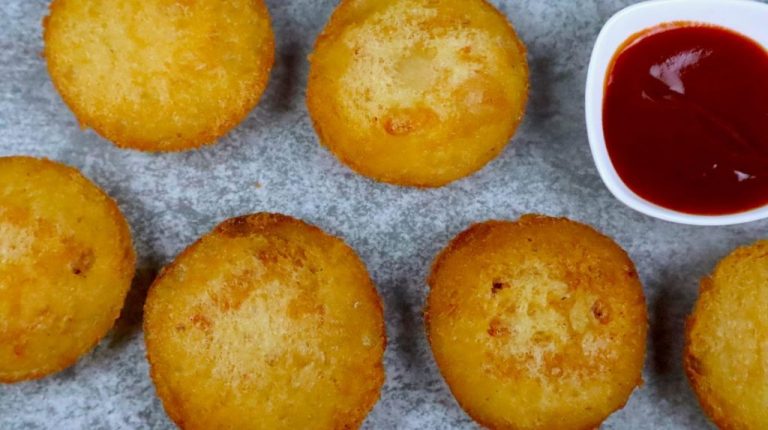 Spicy & delicious Tandoori Paneer Pakodas is a ginger food created with some twist. Paneer coated with tandoori masala sealed in bread & then fried.
---
Restaurant Style Paneer Items
Everyone loves restaurant food because they are cooked differently with lots of rich and aromatic ingredients. Here are restaurant and Dhaba style paneer recipes.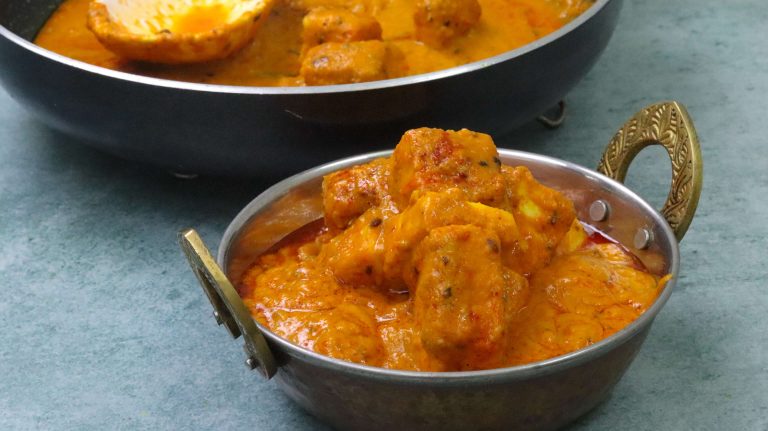 Making paneer butter masala exactly restaurant style is now easy. Simply follow the recipe steps & you will get the same taste. Click now.
---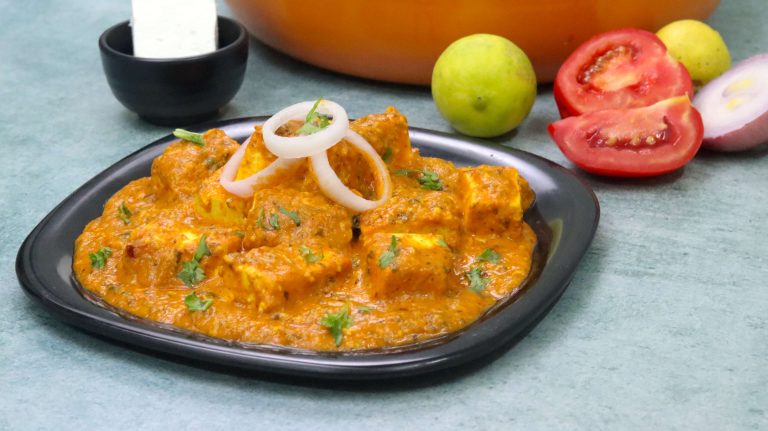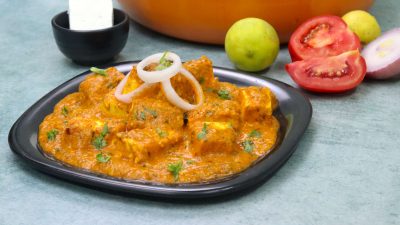 Paneer Angara is a masaledar sabji integrated with a smokey flavor at the end using hot charcoal & pouring ghee over it. You will love it.
---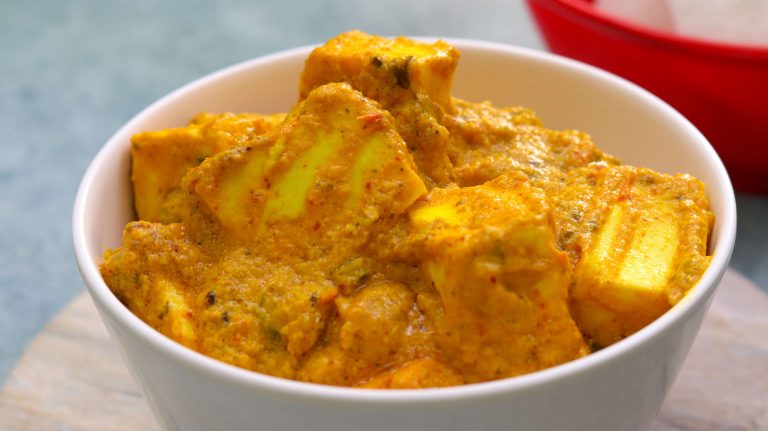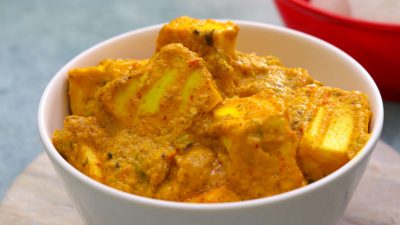 This restaurant-style paneer makhanwala has a rich, creamy & buttery texture. It is spicy, tangy & a little sweet. Watch the recipe video.
---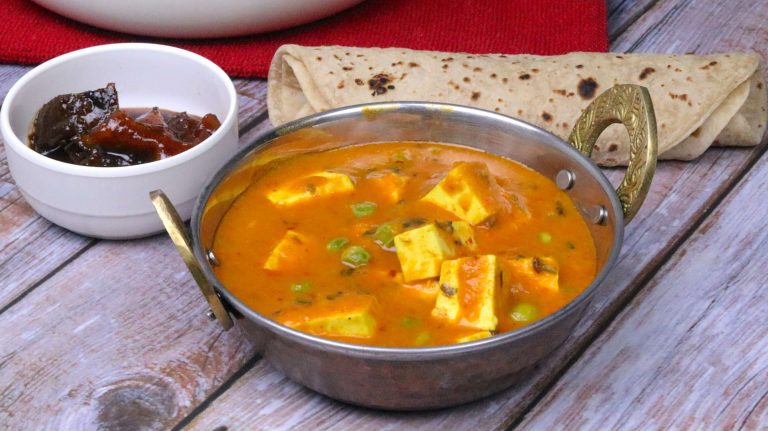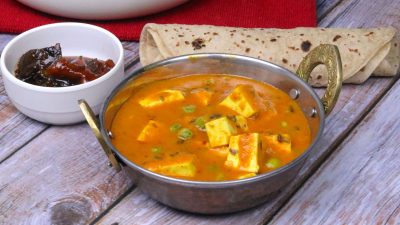 Restaurant-style matar paneer is easy to make at home. The secret lies in the gravy. Learn to make perfect gravy for the matar paneer recipe.
---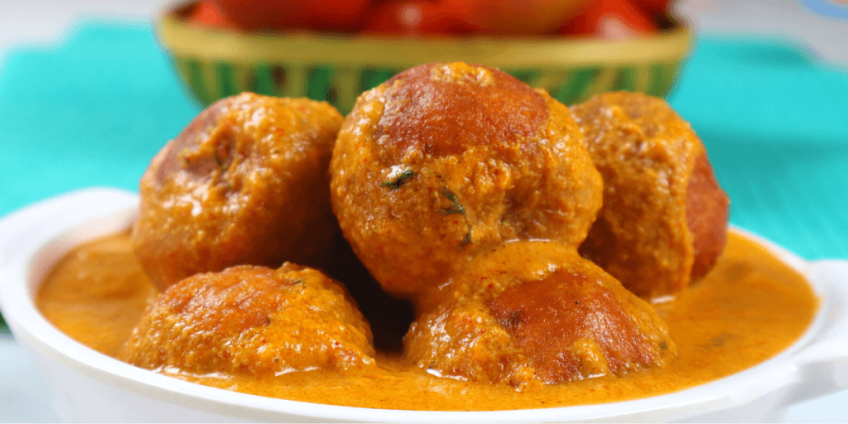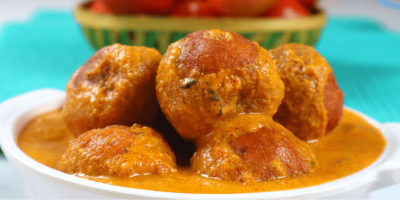 Paneer Malai Kofta is a popular vegetarian Indian dish. It consists of fried paneer dumplings and creamy rich curry and is extremely delightful.  
---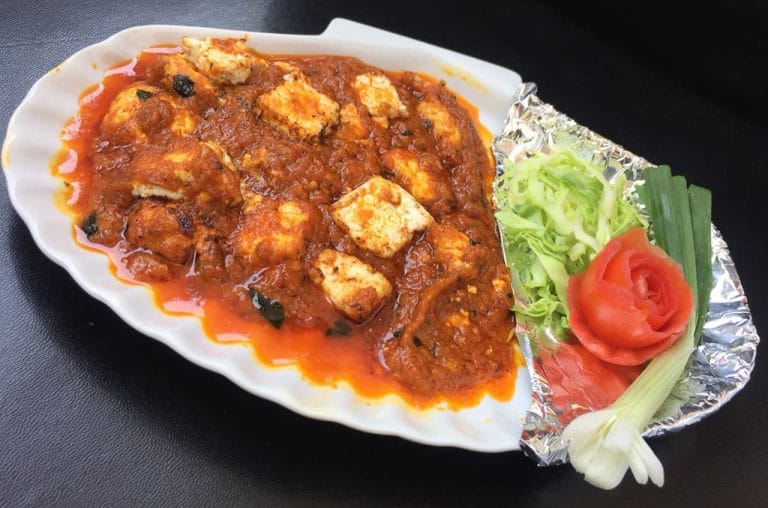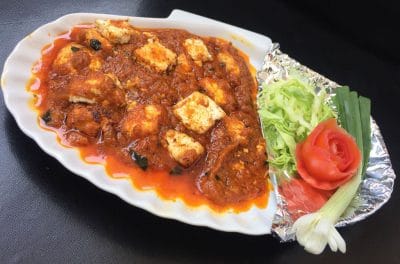 Dhaba Style Paneer Kadhai is a delicious and spicy Indian cuisine usually served at dhabas (highway food stops).
---
Paneer Main Course Items
Even though paneer is an ingredient, entire recipes are designed around it. In short, it is the hero ingredient in significant paneer recipes. I have some dishes to demonstrate the tasteful culinary use of paneer.
So, we have the main course paneer recipes. Again, they are rich in ingredients.
The flexibility of paneer recipes is unmatched. They have specific tastes & aromas—for example, garlic paneer gravy – the most compelling evidence of it.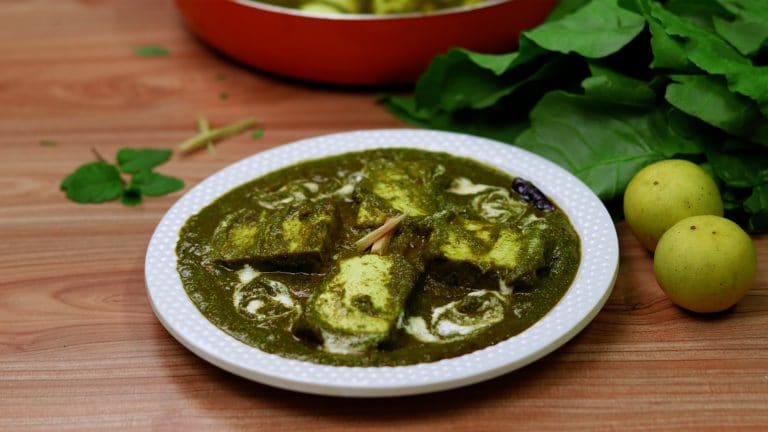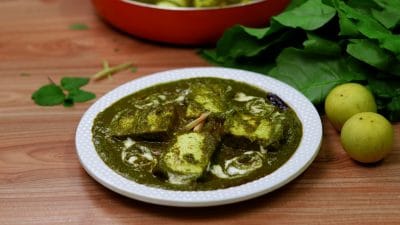 This recipe is an ultimate guide to cook exactly restaurant-style palak paneer. Click to watch the recipe video. Read detailed recipe steps.
---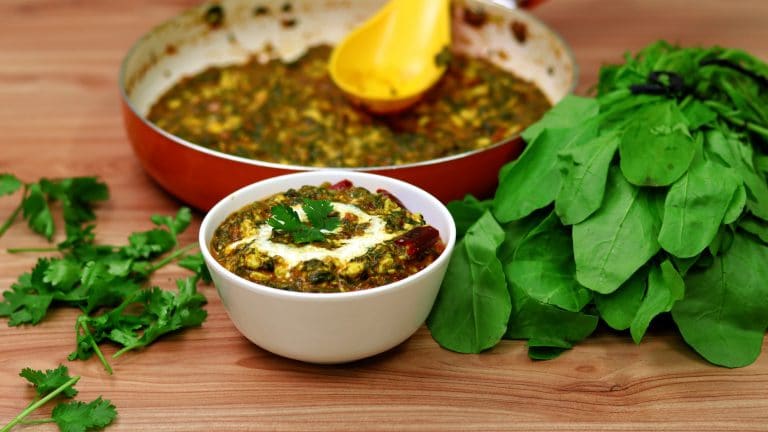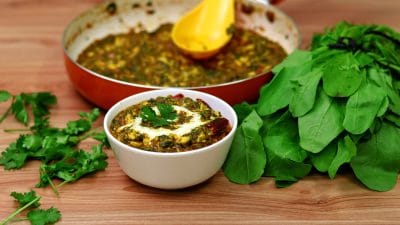 Palak Paneer Bhurji is a gourmet of a variety of flavours. There's spinach, paneer, whole spice and lot more to enjoy. Watch the recipe video.
---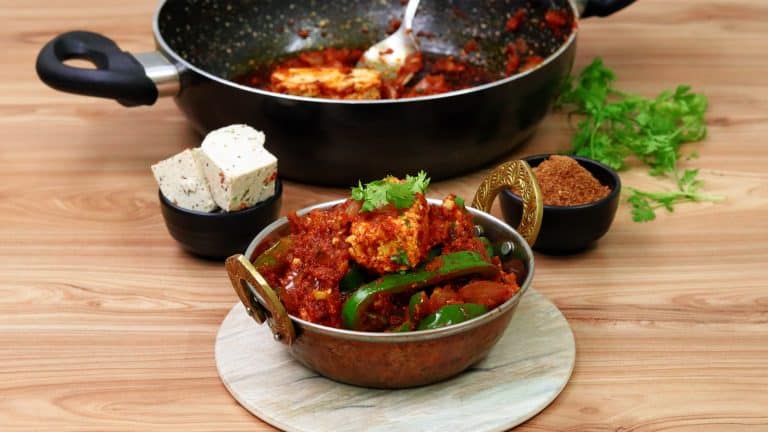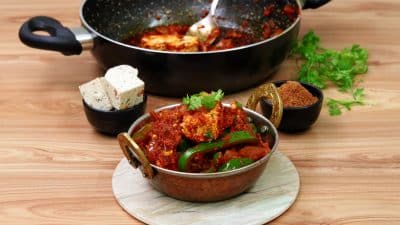 Kadhai Paneer is a chef style recipe made using homemade kadhai masala and with a secret tip. Watch the recipe video to know the secret tip.
---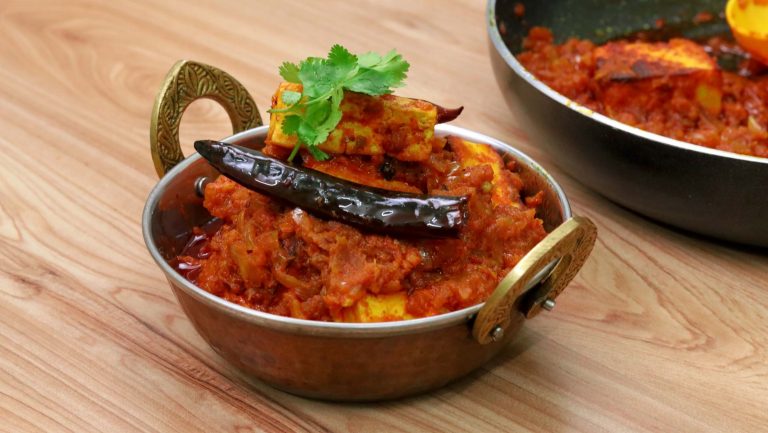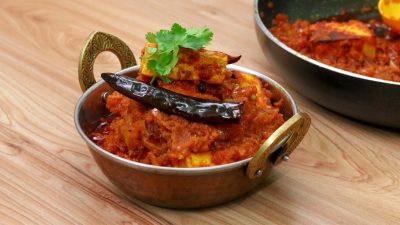 Paneer Masala is quick and easy to make. It requires less time compared to other paneer recipes giving an absolute taste. See recipe video.
---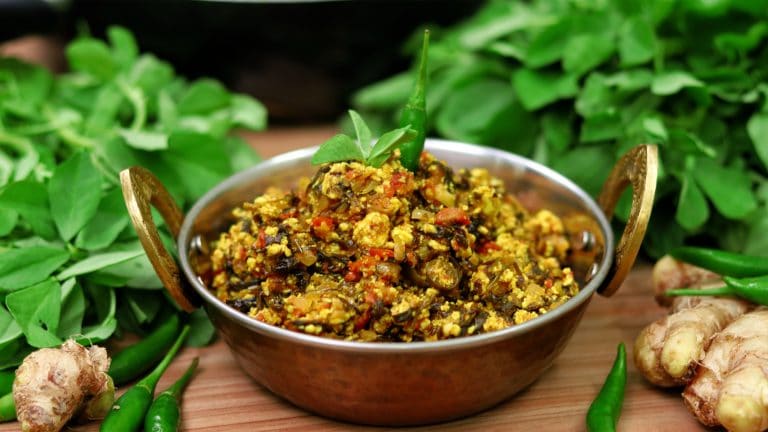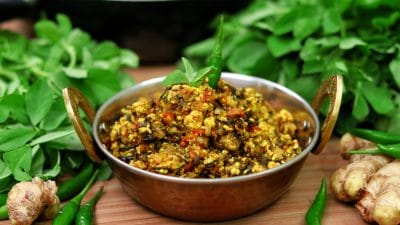 Methi paneer bhurji has multi aspects. The fenugreek leaves aka methi can be easily paired with a couple of veggies. Click to see the list.
---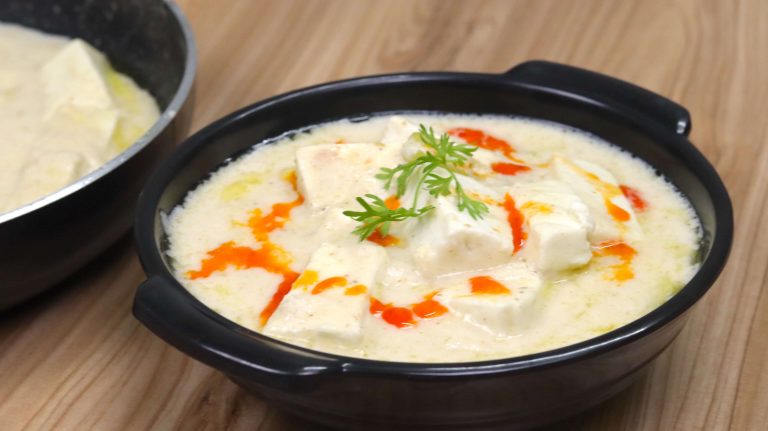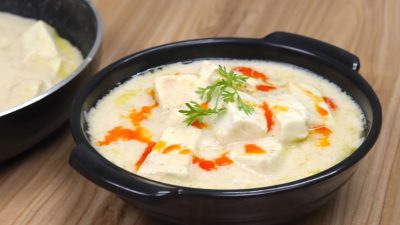 Malai Paneer Korma is white textured main course gravy item. Surprisingly, there's no malai & masala powders used. Watch the recipe video now.
---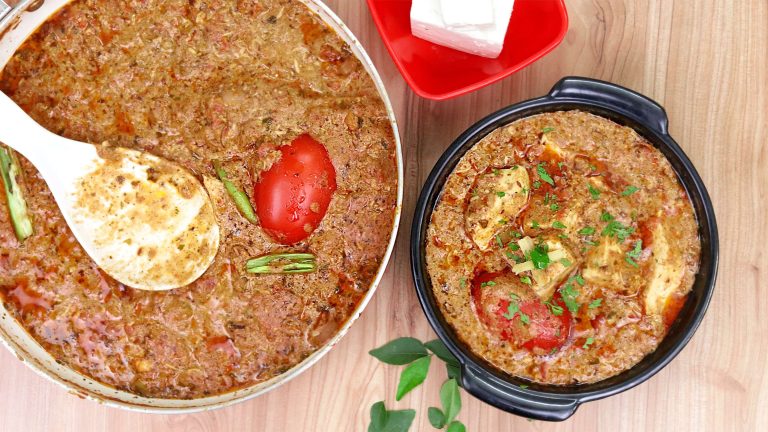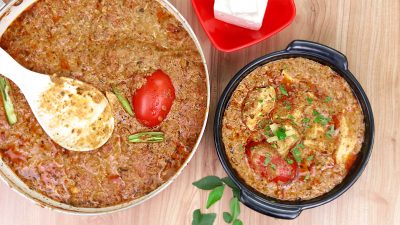 Paneer Kolhapuri is a fusion of two distinct Indian cultures. Surprisingly, the recipe doesn't belong to Kolhapur. Click to read its origin.
---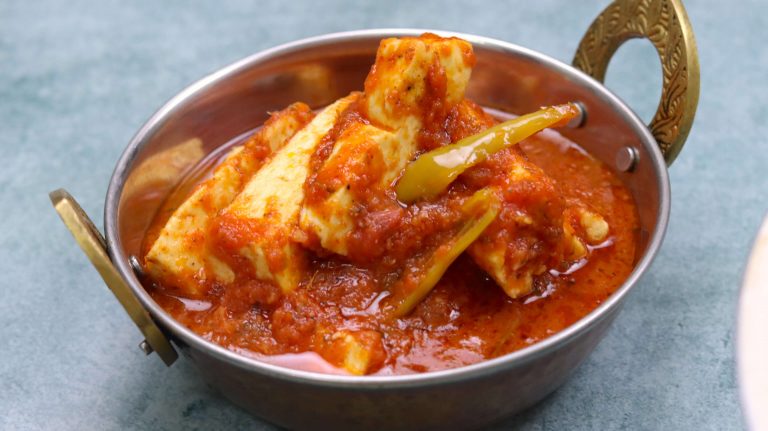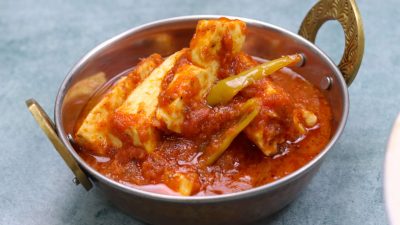 This Paneer Makhani in Tomato Gravy has almost no whole spices. Still you can manage the taste & aroma. Watch the recipe video to see how.
---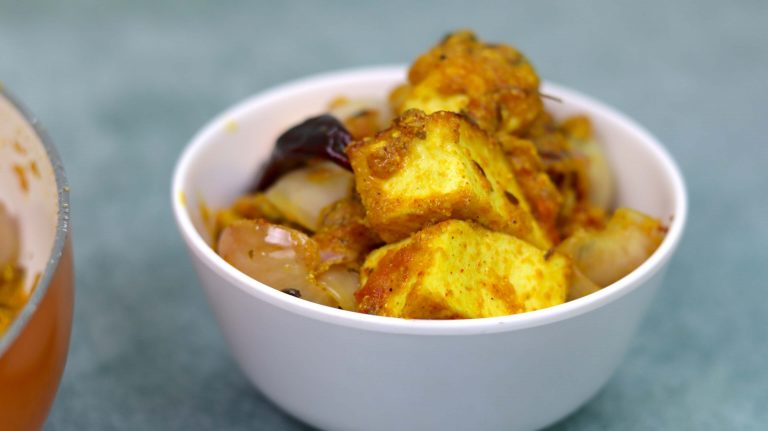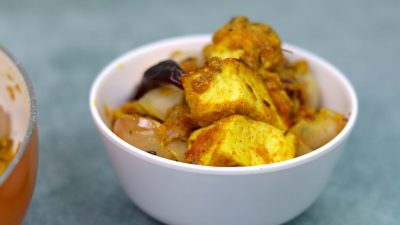 Paneer Do Pyaza (dopiaza) is the art of making Indian cottage cheese gravy in Persian style by adding onions twice. Click to see the video.
---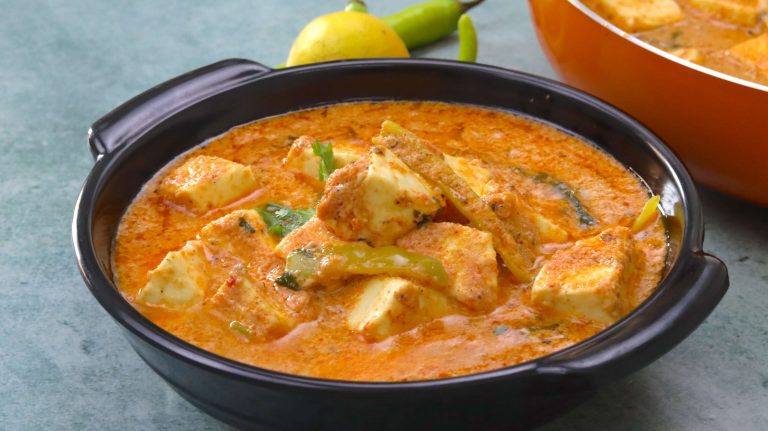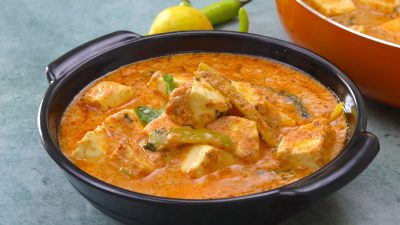 Paneer butter masala in Kaju gravy is not only tasty but also quick & easy to make. It requires fewer ingredients & time to cook. Try now.
---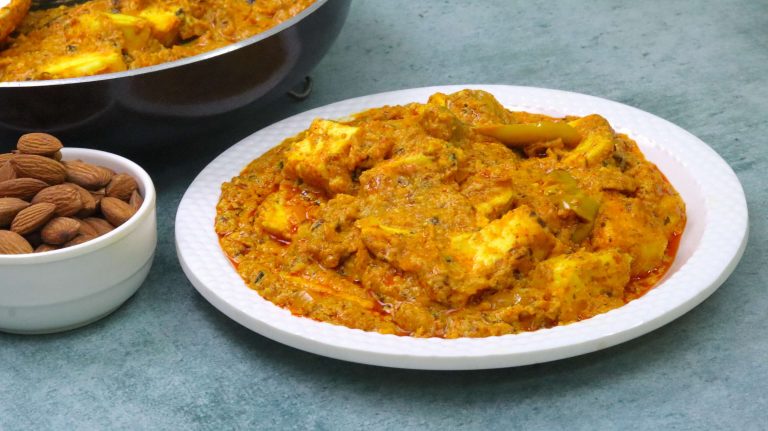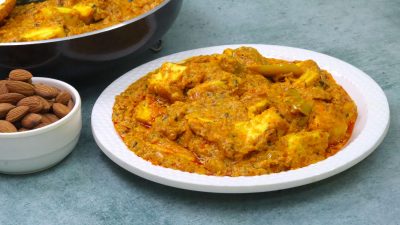 Badami Paneer Masala Gravy is smooth & buttery. It has all the richness of soaked almonds, butter & milk. Click to know what else is used.
---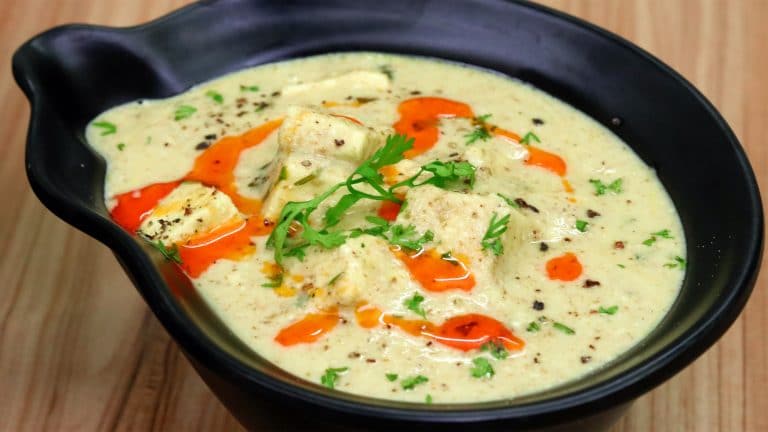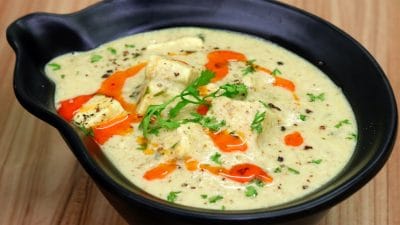 Nawabi Paneer has all the richness that you are looking forward to. The taste & texture of the gravy is unmatched. Try making it today.
---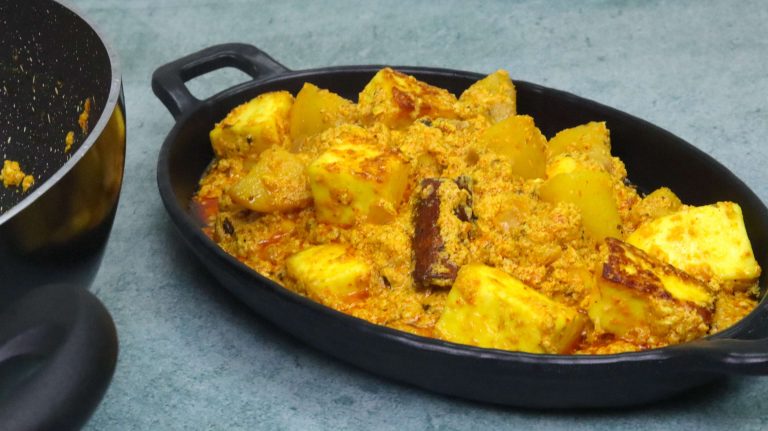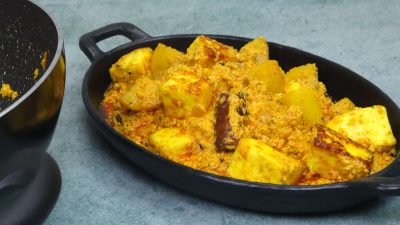 Aloo paneer can be made in both golden yellow & red gravy. Watch recipe video to make golden gravy. Click to read how to make in red gravy.
---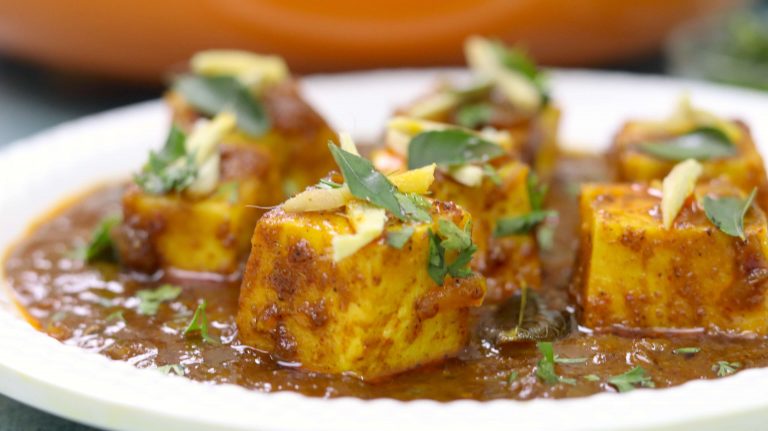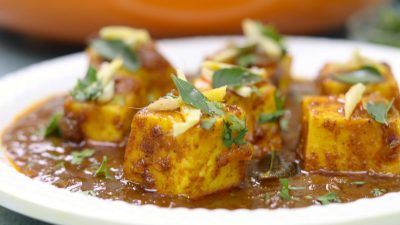 Paneer ghee roast is an atom bomb of a variety of flavors. This recipe is khatti, meethi & spicy. Your family members will love it for sure.
---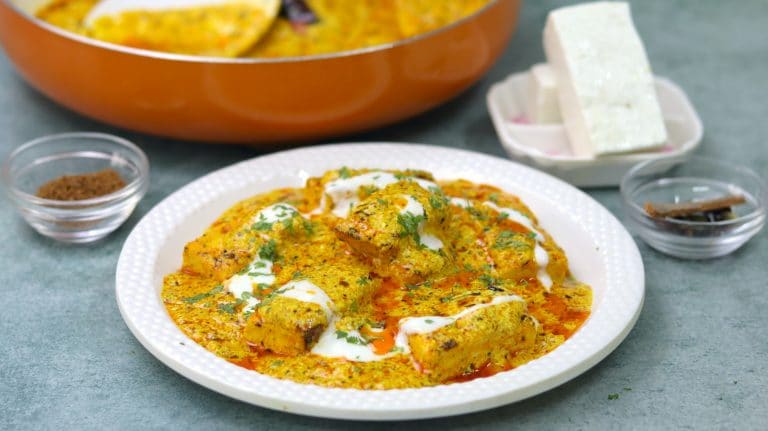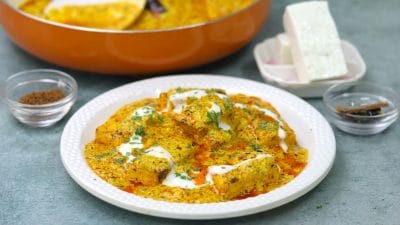 Dahi Wala Paneer is a gourmet of rich flavors. Not only lunch & dinner but this recipe is also a tiffin item. Click to watch the recipe video.
---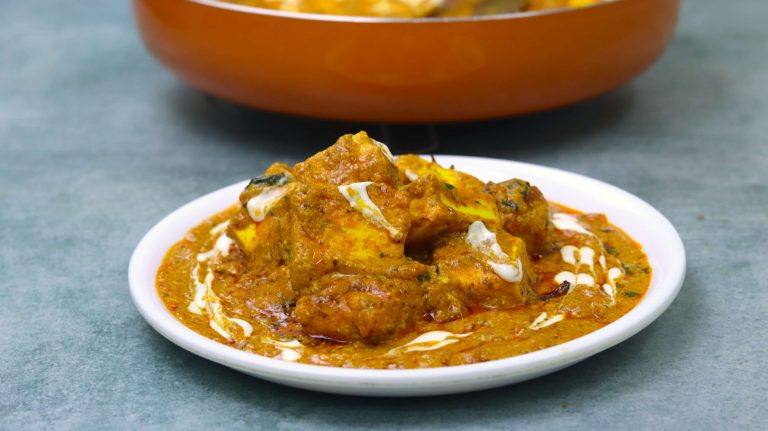 Garlic paneer gravy is a delicious combination of paneer with garlic. Lehsuni taste and aroma with Paneer are for the garlic lover.
---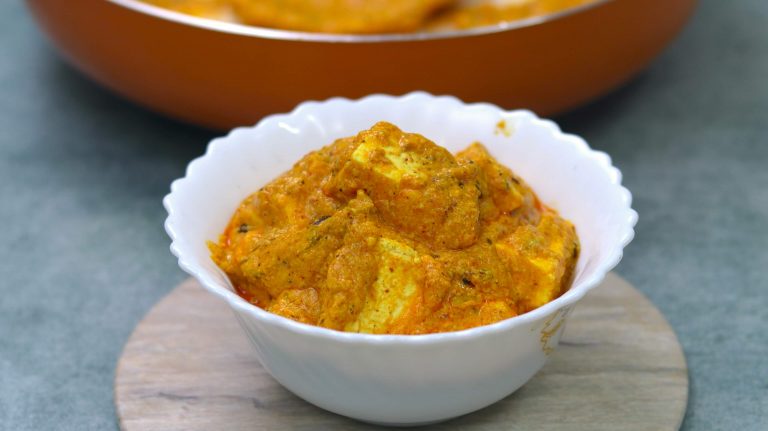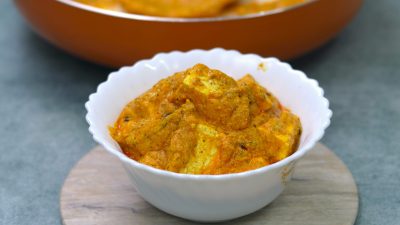 Jain paneer butter masala is as tasty as the regular Punjabi style paneer butter masala. Learn how to make it without onion, ginger & garlic.
---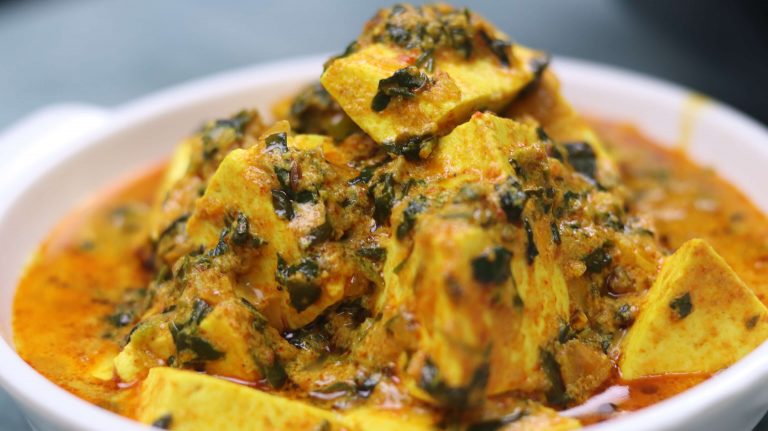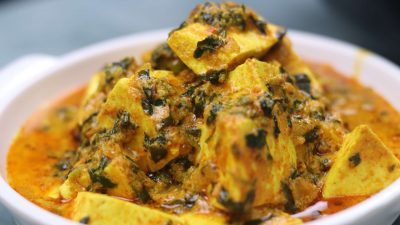 Methi paneer is a delicious combination of fenugreek leaves & Indian cottage cheese. Watch the recipe video. Follow steps & cook today.
---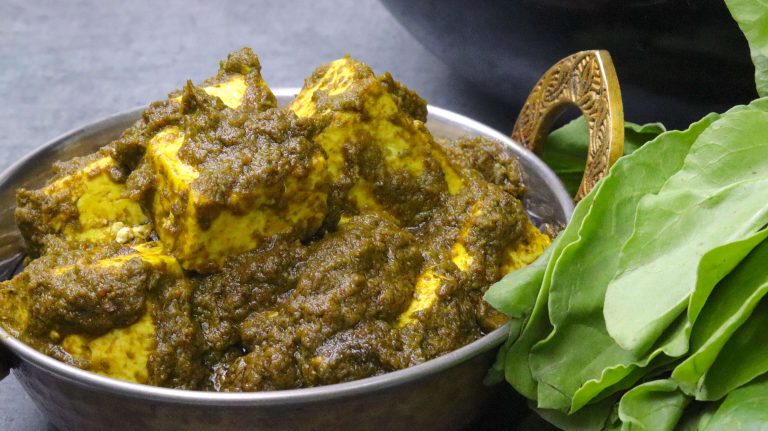 Hariyali Paneer Masala is a paneer recipe with a green base. It is spicy in taste and really flavorful with thick gravy.
---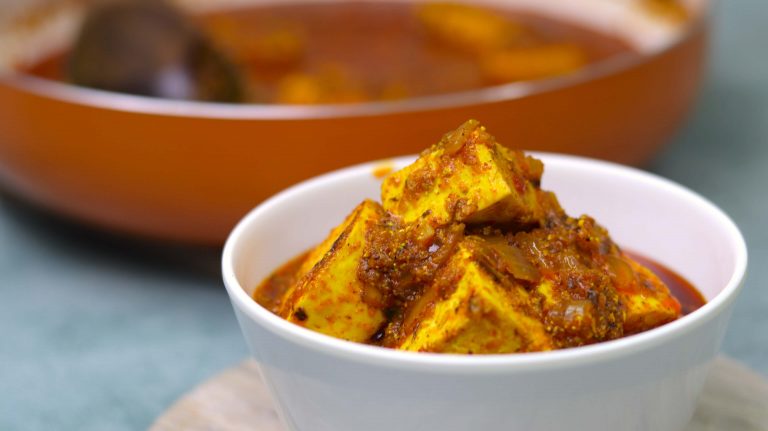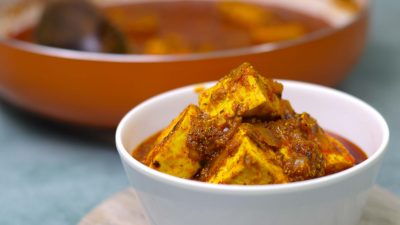 Paneer achari gravy is a mixed bag of a variety of flavours due to whole spice, masala powders & herbs. Click to watch the recipe video.
---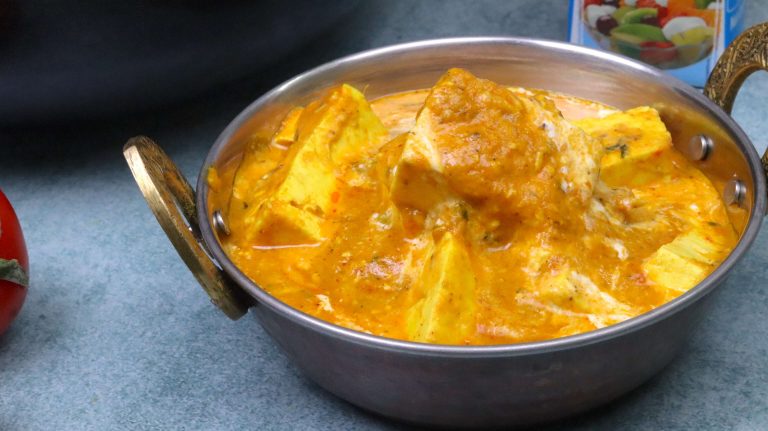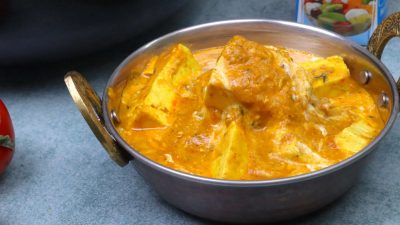 Paneer Lababdar is an Indian gluten-free dish. It is made from paneer with tomato & cashew-based gravy sauteed with onions, spices & herbs. 
---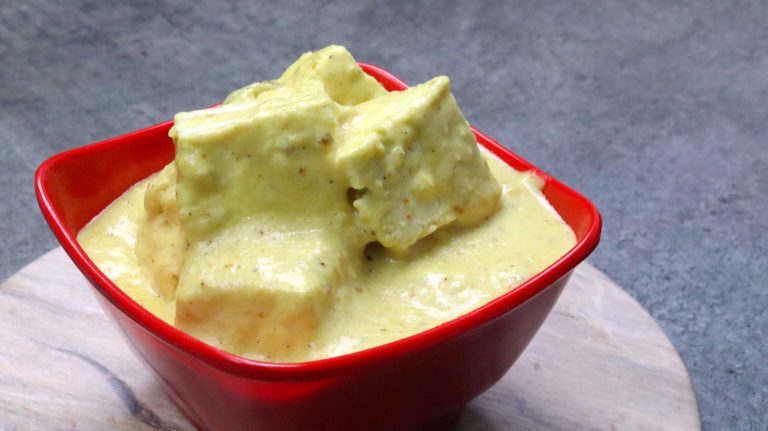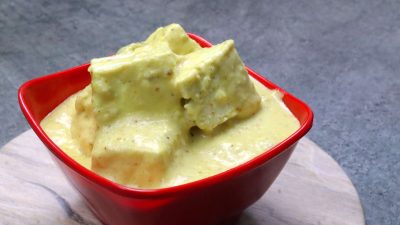 Shahi Paneer is a popular paneer-based dish, consisting of creamy gravy. The dish is rich, heavy, & full of fats. It is tasty & like a treat.
---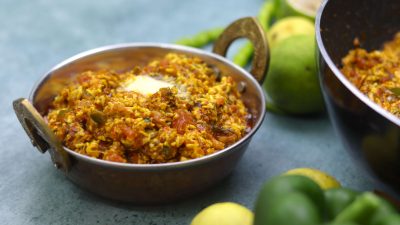 Surti Paneer Ghotala is a customized paneer dish popular in the diamond city of Gujarat, Surat. Watch the recipe video.
---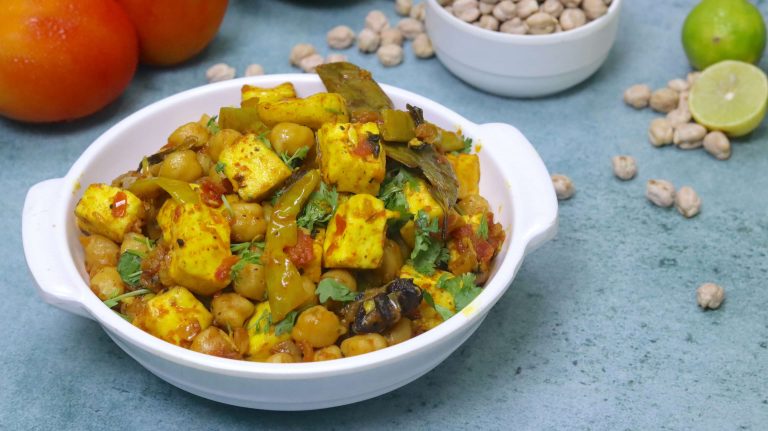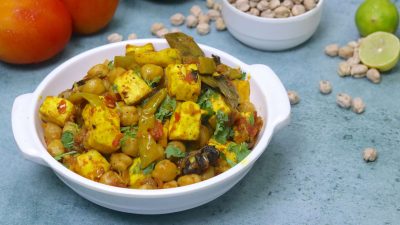 Make the nation's most loved chole paneer recipe in authentic punjabi style. Watch the recipe video. Read the cooking steps. Try it today!
---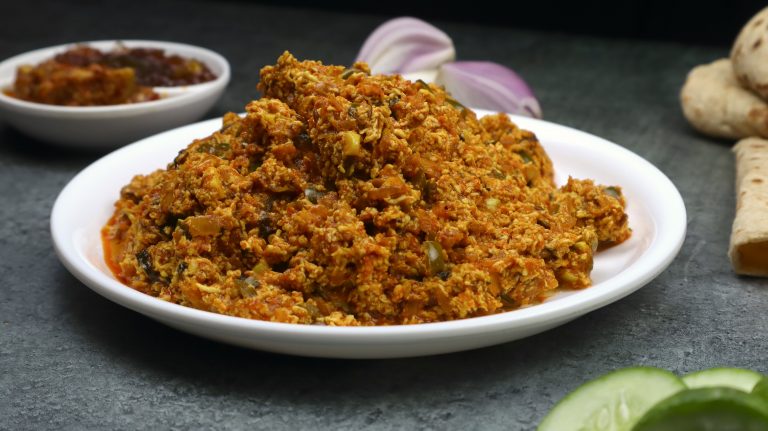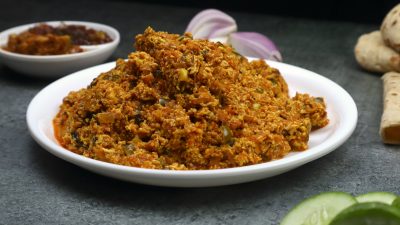 Paneer Bhurji is a delicious North Indian recipe. It consists of grated paneer and is spicy in taste. The dish is quick to make & less fussy.
---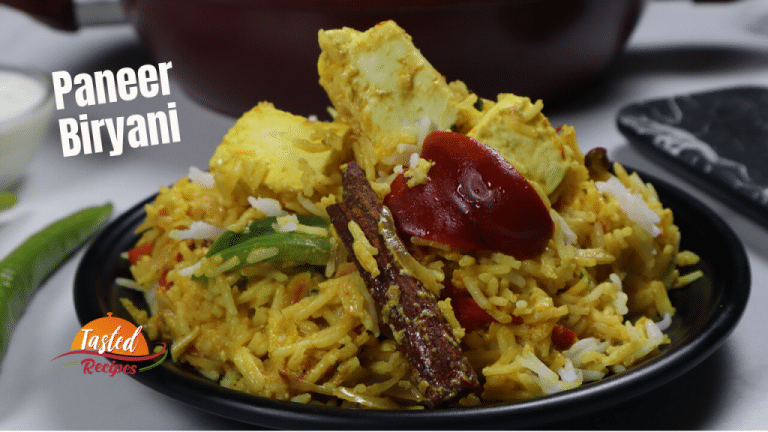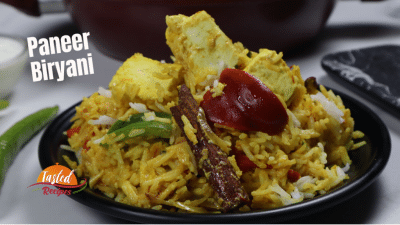 Paneer Biryani is scrumptious and tasty Indian rice recipe. It's spicy and has an amazing aroma. Also, the best option for vegetarians.
---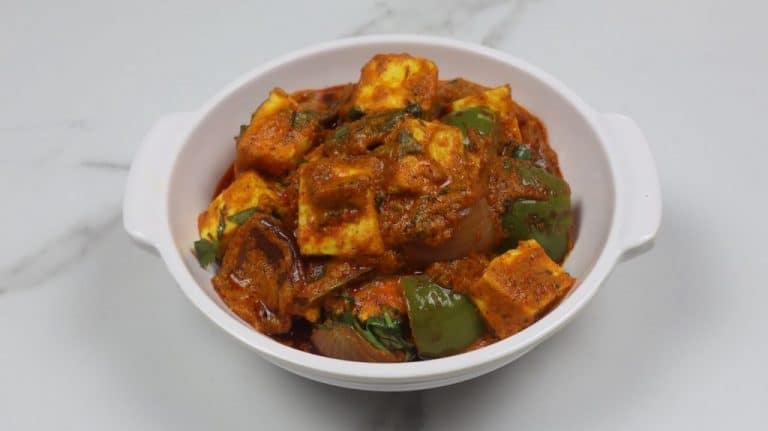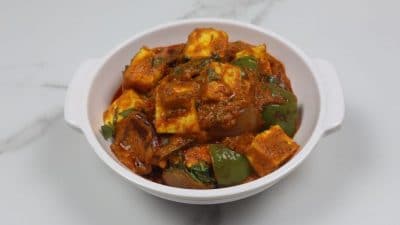 Paneer Handi or paneer masala is a delicious rich gravy recipe of India. Made with the puree of cashew nuts, onions, and tomatoes as a base.
---
Paneer Snack Recipes
Do you want something light to eat with tea/coffee? Yes, then paneer snacks are for you. Now there are multiple methods to make tea time snacks with paneer. For example, you can dry roast paneer cubes with masala. Further, you can dip them in besan batter & fry them.
That, too, qualifies as a snack. If you observe, there are unlimited varieties to make using paneer. With this in mind, here's a compilation of paneer snacks. Go through the list.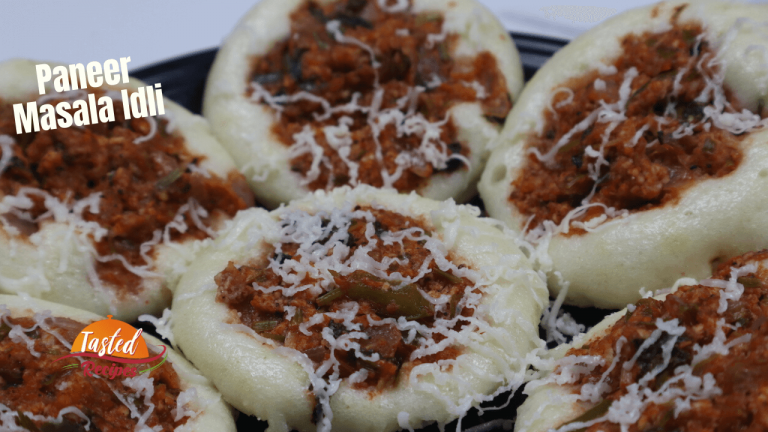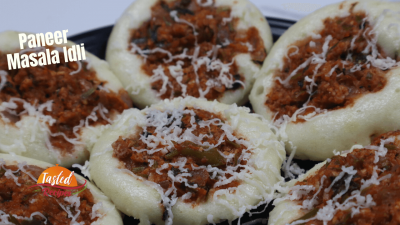 Idli is a naturally gluten-free and one of the healthiest recipe. This paneer idli is loaded with with protein and vitamin B12.
---
Making Paneer at Home
Yes, we can extract one dairy product from another one—for instance, paneer from milk. So let's see how to make paneer at home.
To separate the curds from the whey, one can prepare a paneer by adding food acid to hot milk. This food acid could be either lemon juice, vinegar, citric acid or dahi (yoghurt).
An acid is infused, which curdles the hot milk if you look closely. As a result, the solid milk separates, leaving behind the milky white water – this is how paneer comes to life.
Once the milk curdles, allow it to cool down. Now drain the white liquid from milk solids with a muslin cloth or a strainer. Take a bowl & place the cloth or strainer over it, empty the mixture & collect the paneer.
Leave everything for 12-36 hours or until every drop of liquid drains off. Here's your paneer. You got homemade paneer for yourself. But wait, your homemade paneer is soft & out of shape. What next?
Take a bowl & fill it with cold water. Empty the soft paneer in it & leave it for a couple of hours. The cold temperature will stack your paneer together. Moreover, the chilled water will improve the texture & appearance of the paneer. That's how paneer is made.
You can watch the video here to make paneer at home
Or you can read the process here:
Although this may be true, still commercial production of paneer is different. I mean, not totally, but the process is more or less the same.
Paneer Desserts
Not only starters & main course, but paneer also qualifies as a dessert item. Kheer recipes using paneer are my all-time favourite. I love it. The best combination is paneer along with milk mawa, aka khoya.
This silky smooth combo will melt in your mouth, making your taste buds feel like heaven. Next, I urge you to try the paneer dessert recipes at home. Believe me, and you won't regret it.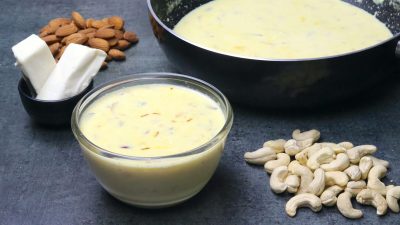 Paneer Kheer is a unique Indian vegan dessert recipe. Kheer is a sweet dish & it is often made during festivals & special occasions.
---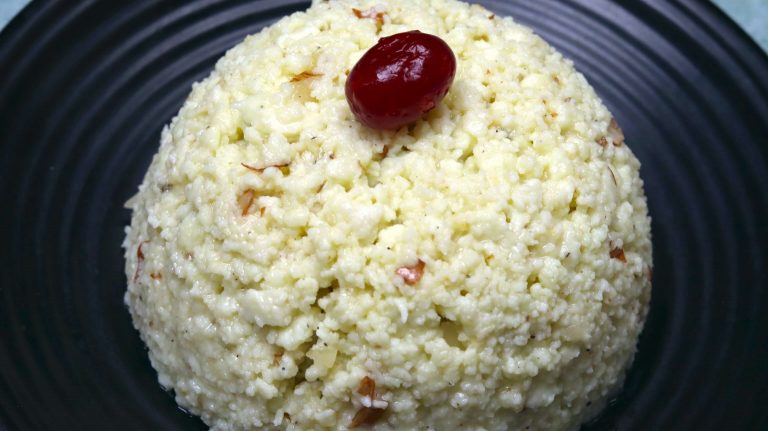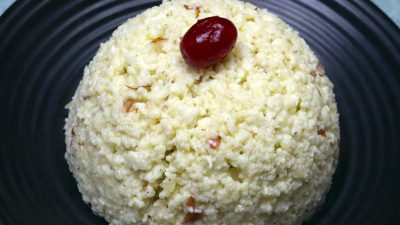 Paneer halwa with cherry topping is exquisite, flavory & enticing. Watch the recipe video. See how to plate this halwa like a birthday cake.
---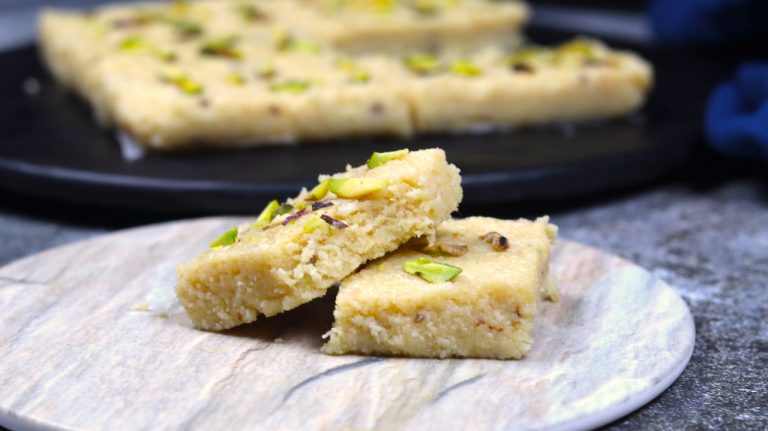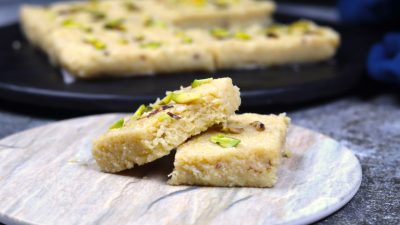 Paneer Mawa Cake is an Indian sweet dish consisting of paneer and mawa. This is similar to a creamy fudge. Is easy-to-make and quick recipe.
---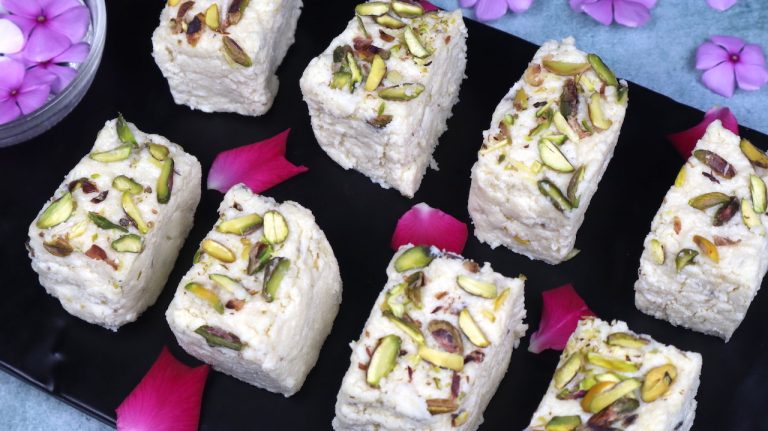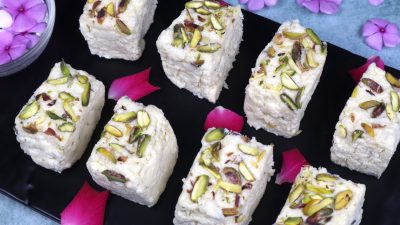 Paneer Kalakand is an Indian sweet dish with paneer as its major ingredient. It is a quick and easy Indian milk cake.
---
Items With Paneer as Side Ingredient
There are two ways to use Indian cottage cheese as a significant ingredient. Second, as a supporting ingredient. It will either be the main item or act as an additional item.
Okay, let me clear the confusion with the list of recipes below. The below list contains recipes where paneer is not the main item. It is an additional one. Take a look.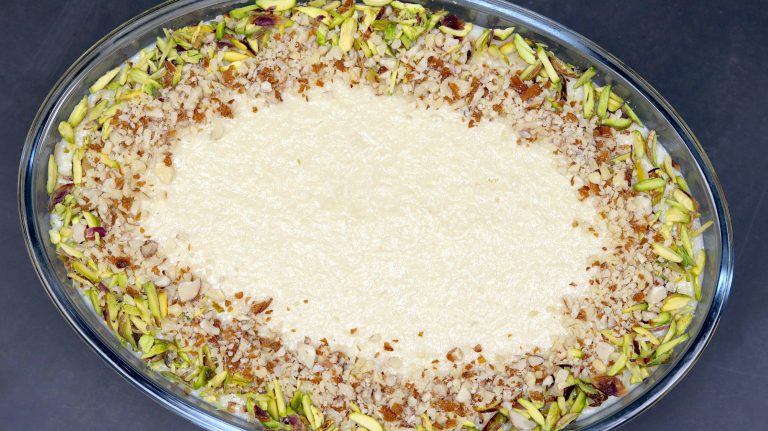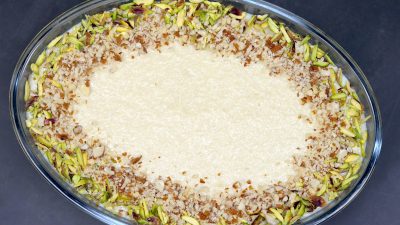 Layali Lubnan is a famous Lebanese dessert recipe. It resembles a rice pudding and is one of the best recipes for the month of Ramadan
---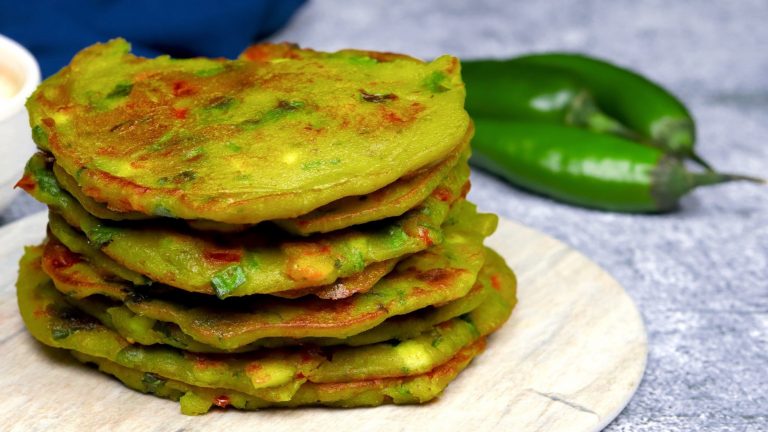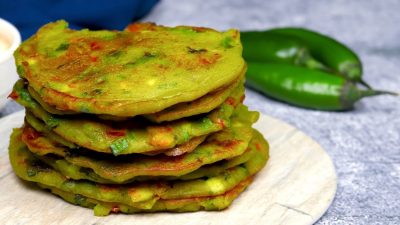 Yellow Moong Dal Chilla is a tasty, healthy, and nutritious breakfast recipe in India. Watch the recipe video or download the recipe card.
---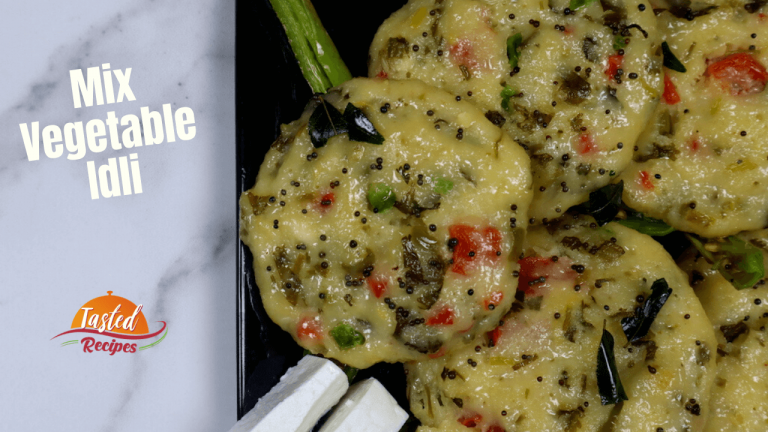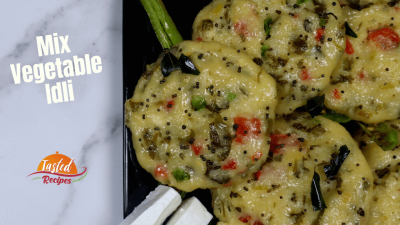 Mix Vegetable Idli is a delicious South Indian recipe. A wonderful mix of veggies & a little spicy. Serve with any chutney or sauce.
---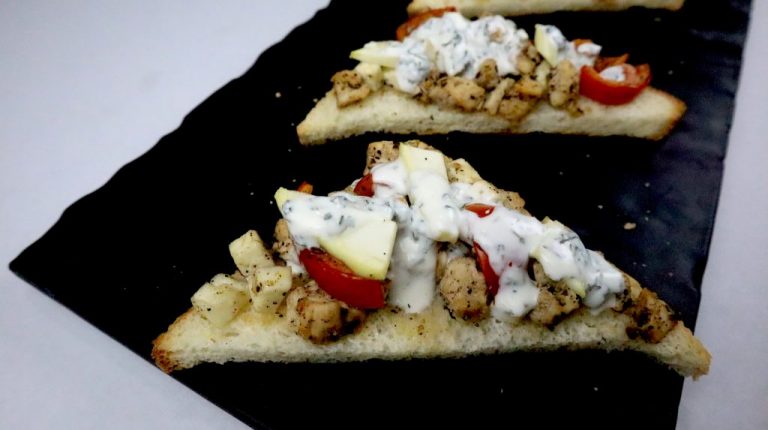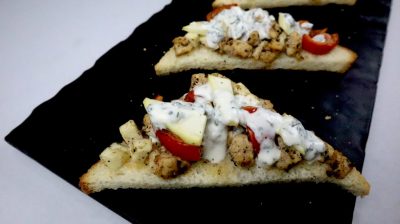 Chicken greek open toast is colourful and zesty toast recipe. It is layered with some juicy cherry tomato & creamy paneer & chicken cubes very greek style.
---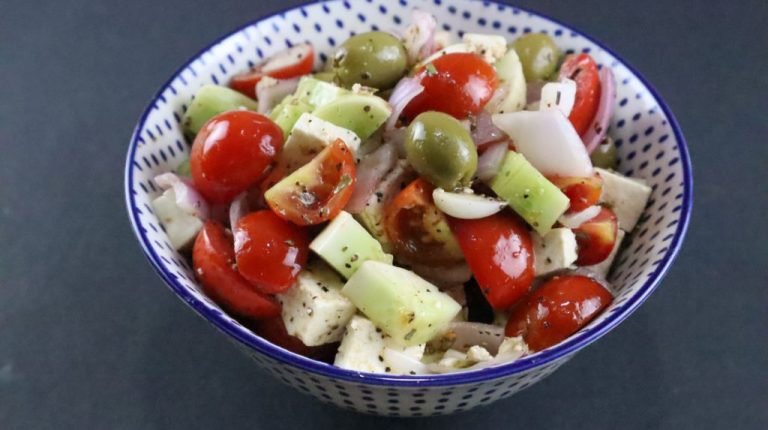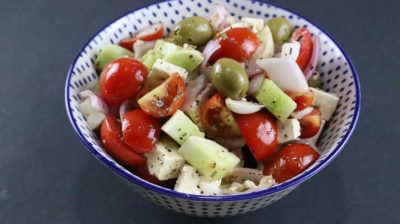 Greek salad is an awesome, breezy and tangy. It is the best choice salad to have during hot summers. The salad & loaded with many juicy vegetables.
---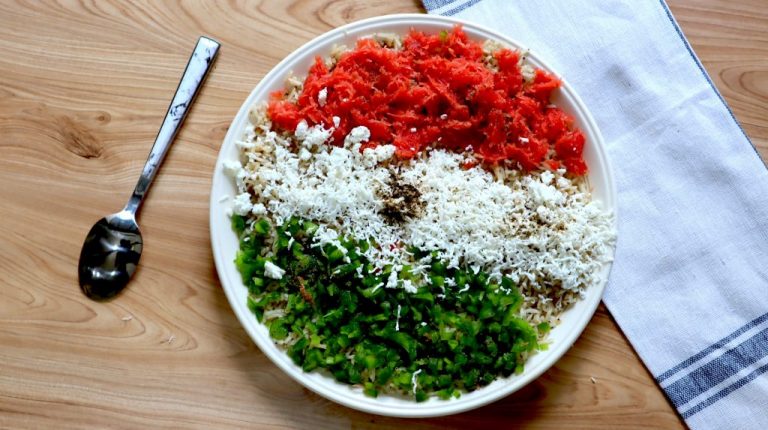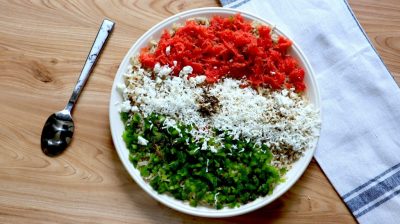 Tiranga rice is a grand presentation of our country's flag. It's made with Indian style flavours like carrots, bell peppers & crushed paneer.
---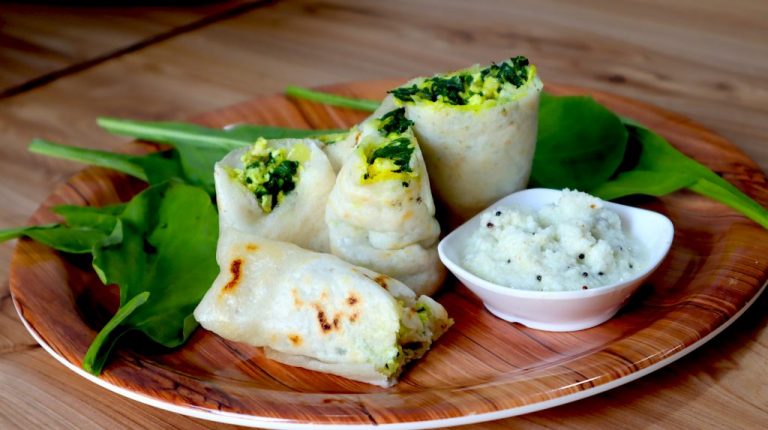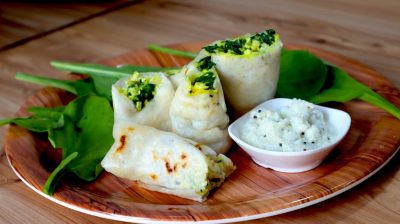 Palak Paneer Cheese Dosa is a Indian fusion recipe. The dosa is filled with yummy Palak sabji and it taste really different.
---