Potato has been part of our diet for ages. This vegetable has been our staple food, be it India or western countries. Here are 20 Easy Potato Recipes that you can cook in under 30 minutes. These recipes are snack recipes you can use for tea time, lunch box of your child, or even gatherings.
When we feel stuck and are thinking "what should we cook today?", this is where the potatoes come in.  Potatoes have multipurpose usage you can make ample of dishes with it.
So let's start. Click on the image to view the full recipe.
Download our Free Recipe Cookbook
---
Bataka Vada is an authentic Indian Gujarati Fast Food, a favorite snack of all Indians. Simple, quick, and easy snack recipe, made with ingredients that are easily available at home.
You just need potatoes, salt sugar, turmeric, and some additional spices. That's it. Tastes awesome when served with Tamarind Chutney or Mint Chutney or Tomato Ketchup.
---
Mashed potato pomegranate salad is a tangy and tummy-filling snack. It's a mixture of boiled potatoes, coriander, lime juice, salt & pepper, and pomegranate. Also, it's easy to cook and quick recipes. Loved by kids and elders at home too.
---
Boiled Potato Fry is a south Indian recipe, yummy and musky. Moreover, one can prepare this potato fry with Indian spices like mustard seeds, cumin, garlic, salt & pepper, and curry leaves. It's easy to make with other vegetables like onion and tomatoes as well.
---
Potato Chickpea Salad is a lip-smacking sweet, tangy, and sour recipe. It's vegan and gets ready in a quick time. Also, one can prepare with some amazing ingredients like potato, chickpea, bell peppers, coriander, powder sugar, mayonnaise, red chili flakes, and salt.
---
Chicken Potato Gratin mesmerizing french pie snack recipe with boneless chicken, potato strips, cheese, and creamy homemade sauce. Also, it's unique in taste and kid's favorite dish.
---
Bombay Veg Sandwich is a perfect snack pack for kids, adults at home. One can prepare this with bread, boiled potatoes, cucumber, tomatoes, chaat masala, and mint chutney. It's quick to make and serve with potato chips.
---
Crispy Potato Fingers is an easy-to-make veg cuisine made with potato, suji, and coriander leaves. It has an amazing taste. Crunchy outside and tender inside just like a father. Perfect Snack food and also good for the children's lunch boxes.
---
The delicious and mouthwatering Potato Spirals are enjoyed by all. This dish is often prepared for special occasions including parties or festivals. Potato Spirals is a good option when you want to cook something different. It is an amazing dish which is liked by people of all age groups.
---
Surti Bataka Puri is an all-time favorite snack option for Surtis (People of Surat). Easy to make and loved by all. It is usually served as a tea snack and a special snack in the rainy season. Surat in Gujarat is famous for its lovely food and Surtis are very much fond of food.
---
Source: www.chefkunalkapur.com
Vada Pao is the most famous Mumbai roadside snack. The vada is made of a spicy potato filling deep fried in a gram flour batter.
---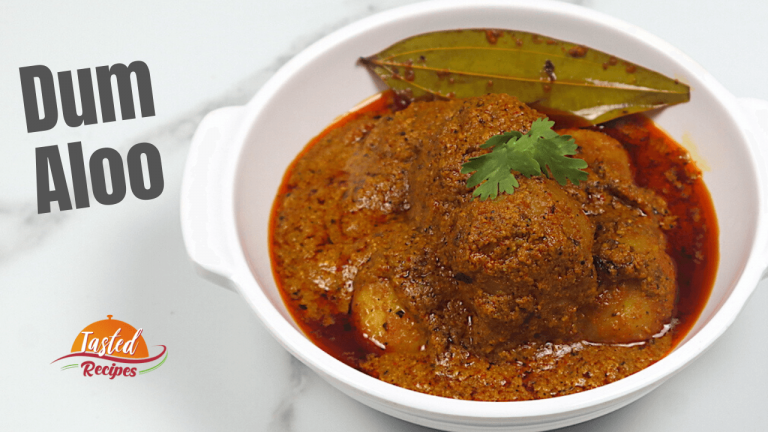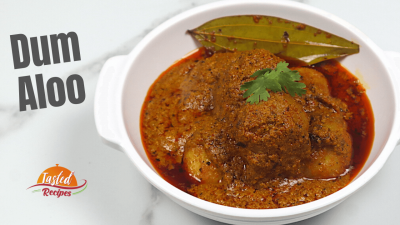 Dum Aloo is one of the most famous North Indian potato curry recipes of Indian cooking. This dish is prepared with potatoes, yogurt, onion & tomato gravy with some spices.
---
Source: www.chefkunalkapur.com
Aloo Jeera is an easy and quick recipe that is just perfect for a lunch menu. It is a side dish that is made with potatoes and cumin as the main ingredients.
---
Source: www.sanjeevkapoor.com
Potato Papads are also a side dish and make excellent starters. Really simple to make and gets ready in less than just 30 minutes.
---
Source: www.sanjeevkapoor.com
Cheese french fries are nothing else but potato wedges coated with spicy cheese mixture and then baked. Make a lovely snack for your kid's lunch box.
---
Source: www.sanjeevkapoor.com
This Aloo Puff is a delicious, crispy crunchy tea time snack to make the best out with tea. Good choice for parties, gatherings, and especially children's. They will surely love this.
---
Source: www.sanjeevkapoor.com
Sweet Potato Tots are deep-fried sweet potato savory dumplings that you and your kids will fall in love with. Sure to try.
---
Source: www.sanjeevkapoor.com
Potato Tater Cakes are made potato and polenta dough stuffed with mozzarella cheese cubes and then shallow fried. Make a great combination with tea.
---
Source: www.sanjeevkapoor.com
Coconut Crusted Potato Balls are spiced mashed potatoes shaped into balls, rolled in scraped fresh coconut and deep-fried. Something unique with a sweet and sour taste.
---
Source: www.tarladalal.com
Baby potatoes are truly very lovable – small and cute to behold and soft and sweet to taste! here is a very aesthetic way of preparing this delicious starter, with cream, butter, cheese, and Italian seasonings.
---
Source: www.tarladalal.com
The Potato Smiley is an all-time favorite kids' recipe. The potato-based dough is shaped into small, flat rounds, with eyes and a smile impressed upon each, using a straw and a spoon.
---
Source: www.tarladalal.com
This faraali version of Potato Wafers is much, much tastier than regular wafers because it is perked up with rock salt and black pepper. These two ingredients add a lot of zest to the Potato Wafers, making it a real treat to the palate.
---
Source: www.tarladalal.com
You will find this Potato Salad quite different from the traditional salads you might have tried so far, as it uses an off-beat combination of ingredients like cooked potatoes, chopped onions, garlic, and herbs, perked up with lemon juice.
---
Source: www.betterbutter.in
Potato lollipop is a delicious dish that is liked by the people of every age group. It is a dish that comes from Indian cuisine. The aroma of this Potato Lollipop makes you more hungry and you couldn't stop yourself from having this.
---
Source: www.betterbutter.in
Schezwan Potato is a popular aromatic and delicious dish. You can try making this amazing Schezwan Potato in your kitchen. This recipe requires 5 minutes for preparation and 5 minutes to cook.
---
Source: easycookingwithmolly.com
Samosa is an authentic, crispy, deep-fried recipe. One can prepare this with boiled potatoes, and Indian spices. It's a traditional Indian snack recipe and mostly Indian families enjoy eating this with tea or coffee during evening snacks with family and friends.
---
Source: jajabakes.com
Potato Doughnuts is are fluffy, deep-fried, and soft doughnuts. Delicious and super easy to make classic homemade style. One can serve as a snack and with tea or coffee and enjoy its taste. Moreover, prepare these doughnuts with boiled and mashed potatoes, bread flour, all-purpose flour, yeast, salt, eggs, warm milk, and margarine.
---

Ragda Pattice is a chaat recipe with full of flavors. One can prepare this with fried potato patties with spicy white peas curry. These are the two main elements in the recipe. Also, it's a popular street chaat recipe in Mumbai. Enjoy this chatpata chaat at home with your family.
---
Source: anshusfoododyssey.blogspot.com
Kanda Batata Poha is a traditional recipe in Gujarat and Maharashtra. They are snackable and tummy-filling and spicy as well as tangy. This is the best snack recipe that you can make in a quick time. One can prepare this with poha, onion, potato, oil, green chili paste, salt, and mustard seeds, and turmeric.
---
Source: livelaughlovewithme.com
Mashed Potato Quesadillas is an Indian style recipe with mashed potato, tomato-cilantro chutney, layered between two tortillas. Also, it has a cheese blend and tastes delicious. A quick snack recipe and easy to prepare.
---
Pani Puri is a traditional chaat recipe with so many famous names. It is called as Golgappa, or Pakodi. Also, it is one of the most loved chaat all over India. You will see everywhere on the streets. It's spicy, tangy, and burst of flavors of mashed potatoes and various flavors of pani.
---
Dahi Batata Puri is another amazing chaat recipe with mashed potatoes, pani puri papdi, coriander, chaat masala, lemon juice, and cumin powder. It has a spicy and tangy taste.
---
Source: ohsweetbasil.com
Pizza Potato Skins are perfect snack recipe. Also, it's topped with sauce, cheese, and pepperonis. The potato skins are high in potassium and low in calories than a banana. Especially, the marinara homemade sauce is prepared to garnish over. Garnish with parsley and enjoy the snacks at home while playing games.
---
Source: bbc.co.uk
Potato Soup is a comforting and classy recipe to enjoy with your meal. It's tummy feeling soup. A savory, creamy, and loaded with veggies and herbs and spices. It's a perfect weekend dinner soup to impress your guest and make them feel comfortable. Moreover, it is loaded with some interesting ingredients like chicken broth, potatoes, onion, garlic, milk, cream, salt, pepper, chili powder, and yogurt.
---
Russian Salad is an amazing recipe with veggies and mayonnaise combination. It's sweet, savory, and tangy. Veggies like capsicum, potatoes, peas, and fruits like apples, pineapple are added in it. Also, the sauce is the combination of mayonnaise and Greek yogurt. Moreover, it's super delicious and one of the kid's favorite salad.
---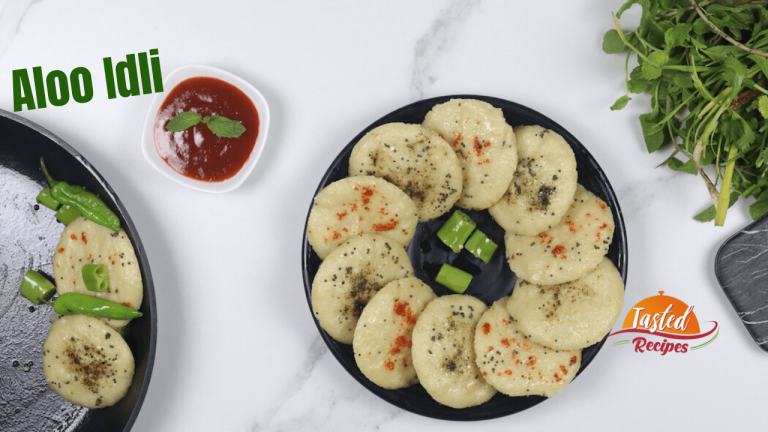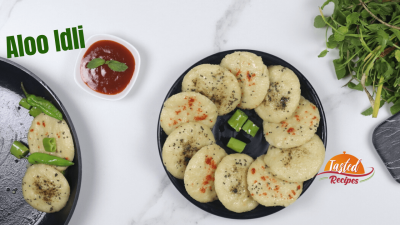 Aloo Idli is a delicious and ultimate snack recipe. It enhances flavors and prepared in different styles. Moreover, one can cook potatoes with Indian spices and then stuffed in Idli. It's simple to make and taste amazing.
---
Aloo Sabji is a Memni style recipe to enjoy snack time as well. Here, one can cook aloo with Indian spices and add lemon juice to create a live taste. It's tasty, flavorsome and kids will also enjoy the taste it for snack time. Garnish with coriander leaves for a lovely aroma.
---
Stuffed Idli is a fanatic snack recipe prepare with amazing ingredients. Moreover, it has onion, green garlic, boiled potatoes, coriander, garlic, green chili, and other spices to create balance heat inside.
---
Source: spiceupthecurry.com
Aloo Partha is the best and easy snack recipe. It's a traditional snack recipe in Indian families. You can serve it as a breakfast recipe or also in an evening snack. Apply some butter over it and pair it with curd or raita and enjoy its deliciousness. Moreover, one can prepare this flatbread with wheat flour and stuffing is potato mixture.
---
Source: sanjeevkapoor.com
Mashed Potato Rings are mixed with cornflour, chives, and breadcrumbs, shaped into rings, and then deep-fried. Moreover, it's simply a yummy recipe to make at home for family members and guests. Serve with tomato ketchup or mint chutney to enjoy the perfect taste.
---
Source: wentthere8this.com
Mashed Potato Wonton is a deep-fried, savory, and flavorsome recipe. One can prepare this with mashed potatoes, thyme, garlic, sour cream, parmesan cheese, wonton wrapper, and butter. First, prepare inside filling then put the tempering on and then wrap it in a wonton wrapper. At last, deep fry it and enjoy with sour cream.
---
Source: sindhirasoi.com
Baked Potato Chilly is spicy, delicious, and coated with chilies and has potato mixture. Also, it's unique and baked and one can prepare with ingredients such as amchur powder, mint leaves, breadcrumbs, potatoes, and cumin seeds.
---
So What are you planning to make which recipe? Let us know in the comment.