Aloo Tikki Burger is a classic burger we know of. McDonald's is the one because of whom this burger is so famous now.
The patty that they use in the burger is the focus here. They are delicious and majorly contain potatoes and green peas. However, here we are, preparing it in our way.
We are already aware aloo Tikki is our snack. Presenting it in a burger form, we are getting an Indo-American fast food here. We are also making it taste like the famous McDonald's version using mayo and tomato sauce.
No peas are used here in this recipe, unlike the one in McDonald's. Instead, we are adding nutritional value by adding more veggies to it. Also, we are using some spices that are not present in the classic burger.
The patties can be deep-fried instead of just shallow frying them. You can use chili sauce to the spread or chilies in the patty to make it spicier.
Similarly, you can improvise and make your version of the Aloo Tikki Burger likewise. You can also use your burger spread, whichever you like, to make it more interesting.
While you are at it, why not make some french fries at home and enjoy them both with some coke or soft drinks. You are sure to create your McDonald's experience at home. Just a bit healthier, though!
Have a look at other recipes like: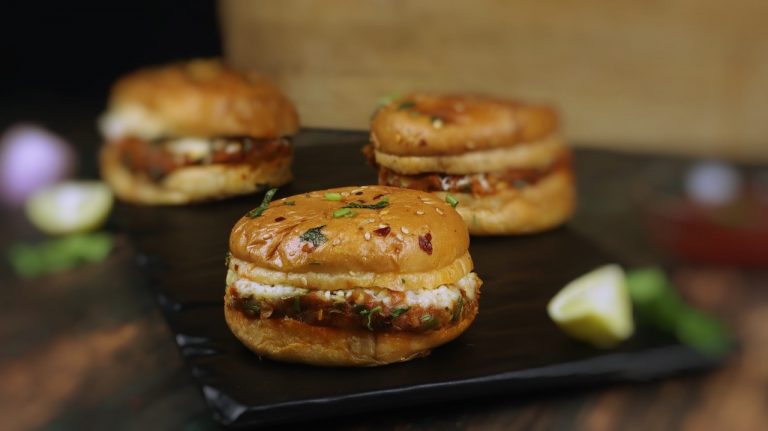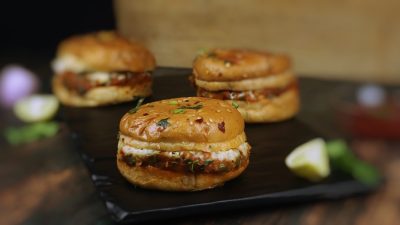 Veg Cheese Burger is a snack with loads of flavorful vegetables in a bun. It is a popular street food originated in the United States.
Prep Time: 15min; Cook time: 15min;
---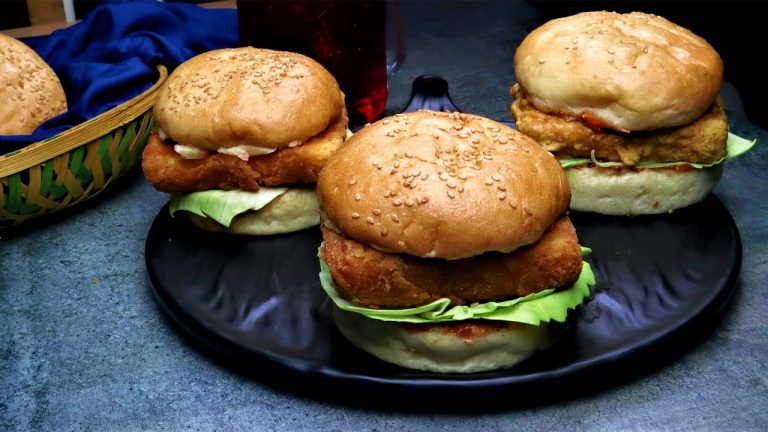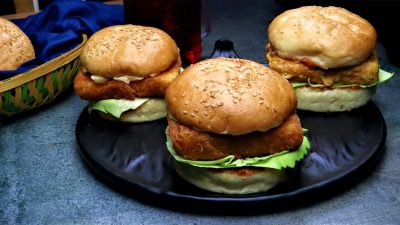 Paneer Burger is a unique and delicious burger recipe. You can say it is one of the Indian street burgers version, including paneer.
Prep Time: 5min; Cook time: 15min;
---