Veg Cheese Burger is a kind of snack with loads of flavorful vegetables between a bun. It is a popular street food believed to be originated in the United States.
Burger and its varieties are quite popular. People munch them day in and out like there's no tomorrow. One can find burger variations in branded food joints like McDonald's and Burger King. This holy snack is best for parties.
Even if Veg Cheese Burger hails from the U.S., still some believe it to be of German origin. The most famous form of a burger is Hamburger.
Initially, this dish was consisting of a slice of ham in the filling. The ground beef patty was another favorite alternative to a hamburger.
But at present, we can find innovative versions of this dish in both vegetarian and non-vegetarian forms, as the chicken is the main ingredient in the non-veg version of it.
Here, in this recipe, we did not make it a patty with veggies. But instead cooked them with spices and filled the bun with it. This recipe does not require a microwave. So you can make it at home even without one, as it is believed to be otherwise.
There is no definite recipe to make a burger or the filling inside it. You can try anything that suits your taste. The commonly used veggies in a classic burger are lettuce and pickled cucumber with a special burger sauce. Mayonnaise or spread cheese is also an excellent option to make it even tastier.
Also checkout our other burger recipes: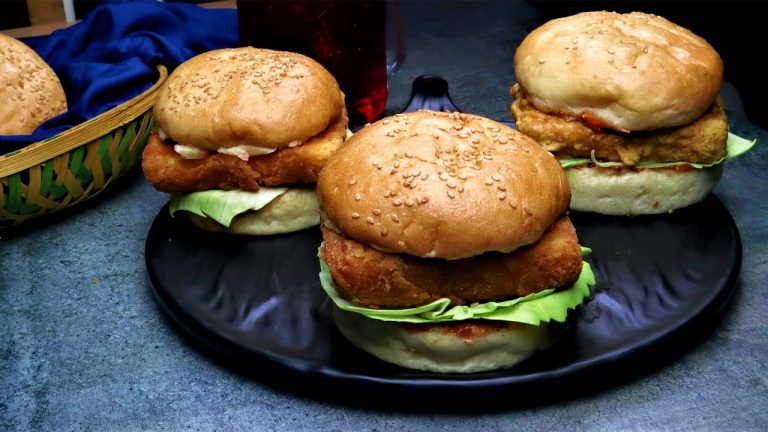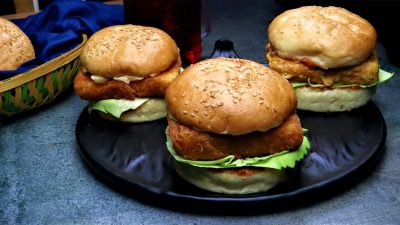 Paneer Burger is a unique and delicious burger recipe. You can say it is one of the Indian street burgers version, including paneer.
Prep Time: 5min; Cook time: 15min;
---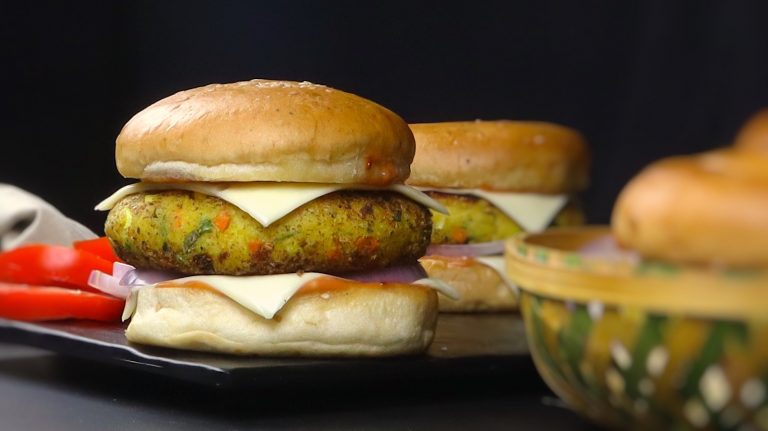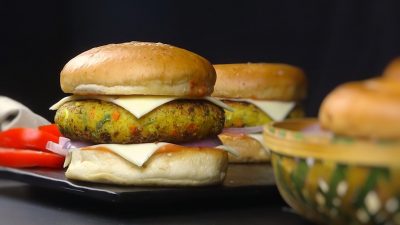 Aloo Tikki Burger is a classic burger. McDonald's is the one because of whom this burger is so popular. This is an Indian spicy version.
Prep Time: 10min; Cook time: 10min;
---