Do you want to have some ideas for sweet delights this Christmas? Try these delightful recipes to make this Christmas sweeter than before.
We all know about Christmas;- the commemoration day of Jesus. Even if this festival mainly concerns Western people, Indians celebrate this day fervently. That is because India, too, has many people sharing the same religion and beliefs as the Westerners. Moreover, Indians need an excuse to celebrate even without this fact.
As we all believe, festivals are equivalent to sweets, loads at that! We Indians may not have the advantage of having a Christmas tree in our home or singing Christmas carols. That didn't necessarily have to lessen the spirits of Christmas in India. Making something sweet can permanently save the day and lift our mood.
So here we are presenting a list of different delightful sweet recipes for you to have a  great Christmas. These are not traditional Christmas puddings, puffs, or tarts, but these unconventional desserts are worth a shot.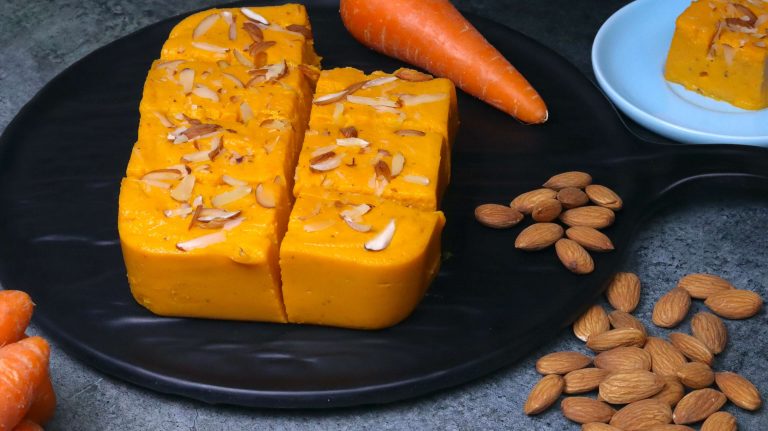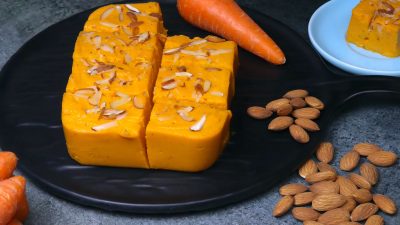 Carrot pudding is a dessert cum accompaniment, the main course for kids. It is a sweet dish that is quite flexible & fits every menu.
---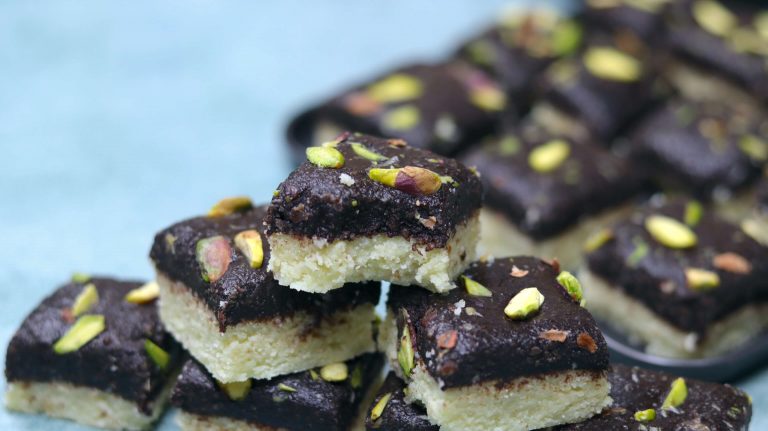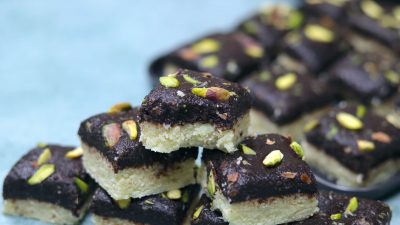 Double layer chocolate mawa barfi is smooth. Moreover, it is easy to make & requires minimal cooking time, efforts & expertise. Try it today.
---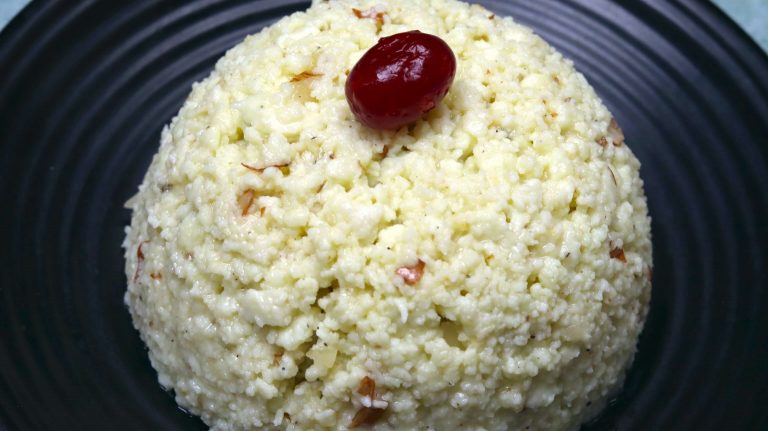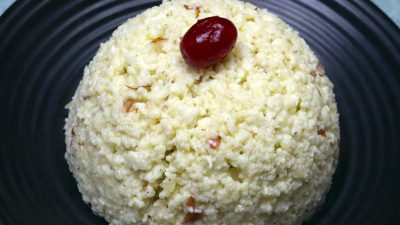 Paneer halwa with cherry topping is exquisite, flavory & enticing. Watch the recipe video. See how to plate this halwa like a birthday cake.
---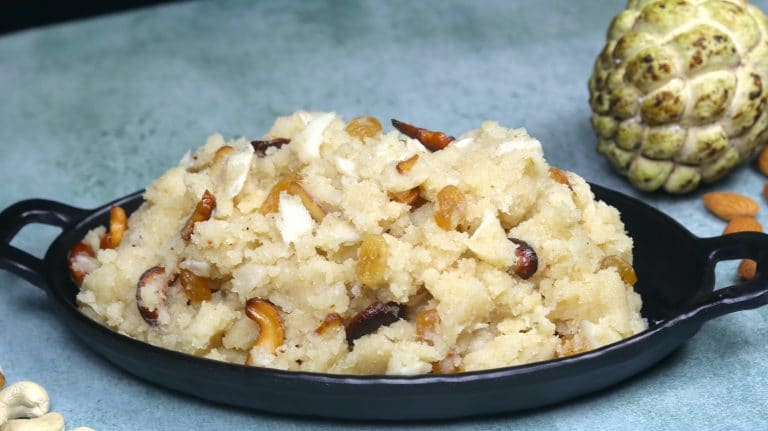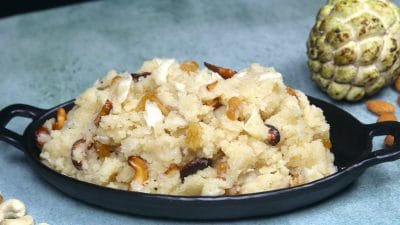 Custard apple halwa is a fusion sweet dish made using fruit pulp & rava aka suji. It's completely different from traditional halwa we eat.
---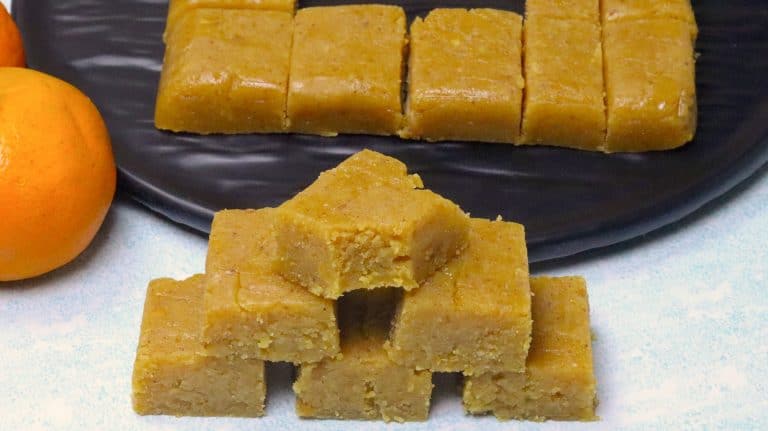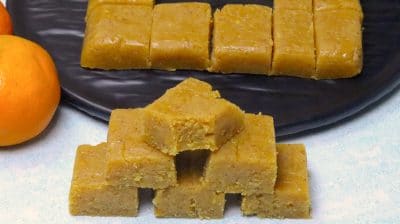 Orange Besan Burfi is an extended version of the regular burfi with a taste of orange. It is a tasty, fudgy, and melts in mouth recipe. 
---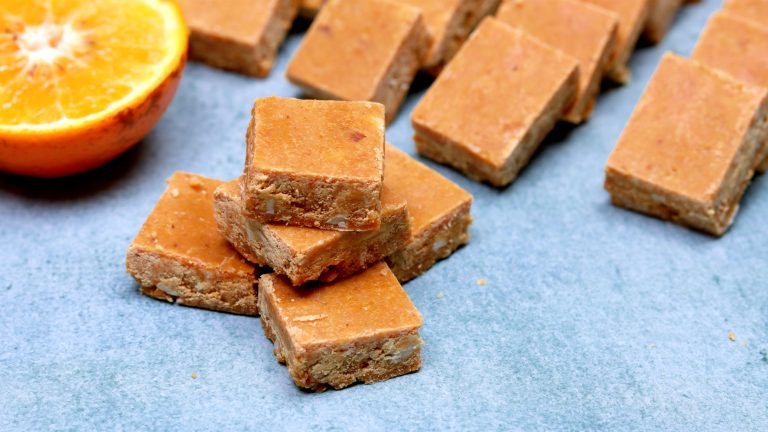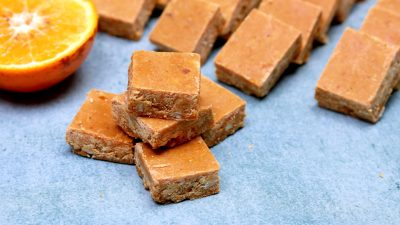 Orange Burfi Wit Milk Powder is an Indian dessert recipe. This fudge-like sweet is delicate, rich with ghee and dry fruits. 
---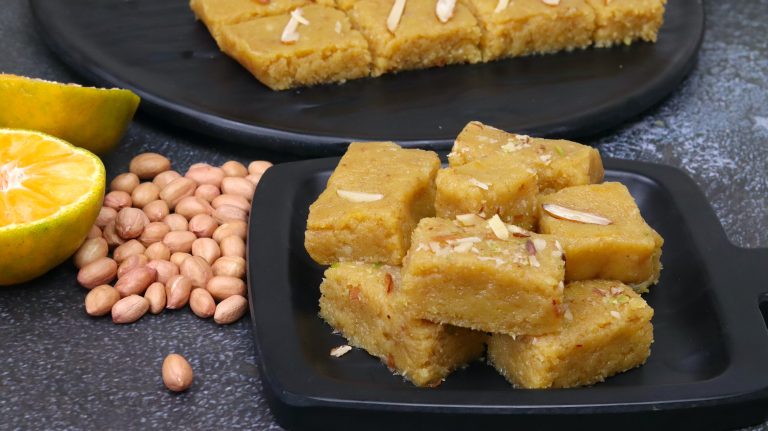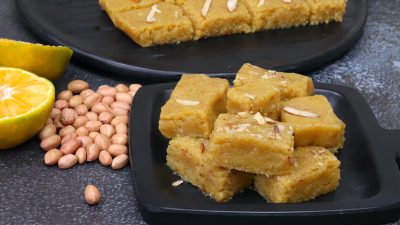 Peanut Fudge is a unique easy dessert recipe. This sweet is soft in texture and creamy. Also is a rich and filling dessert. 
---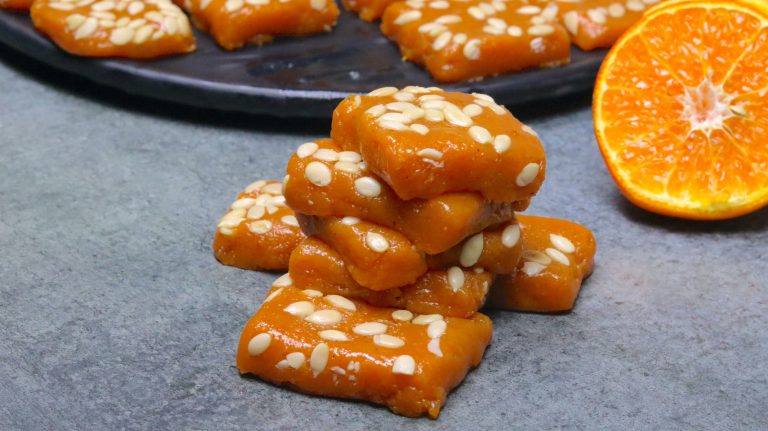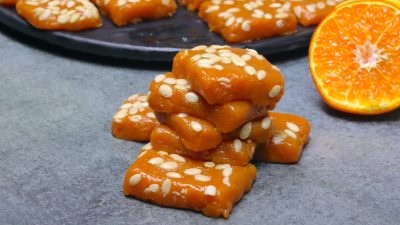 The quick and easy Orange Mawa Burfi without using coconut. The taste is awesome and is exactly like the one available in Nagpur
---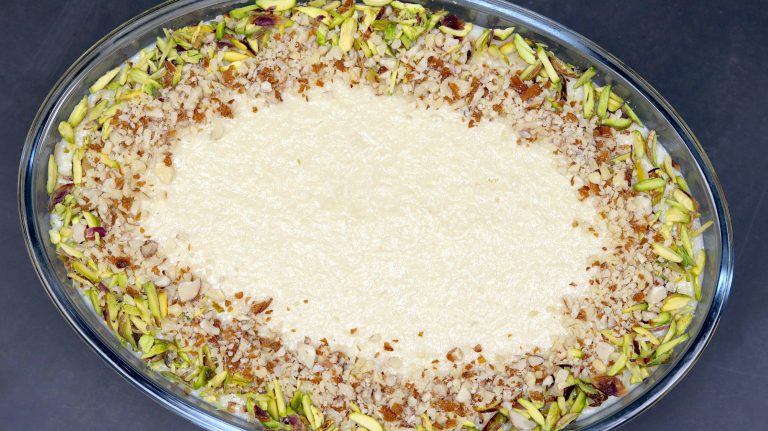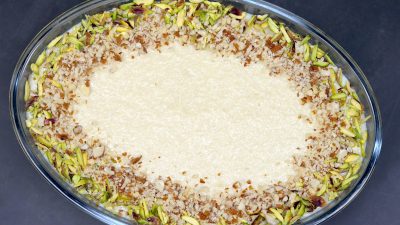 Layali Lubnan is a famous Lebanese dessert recipe. It resembles a rice pudding and is one of the best recipes for the month of Ramadan
---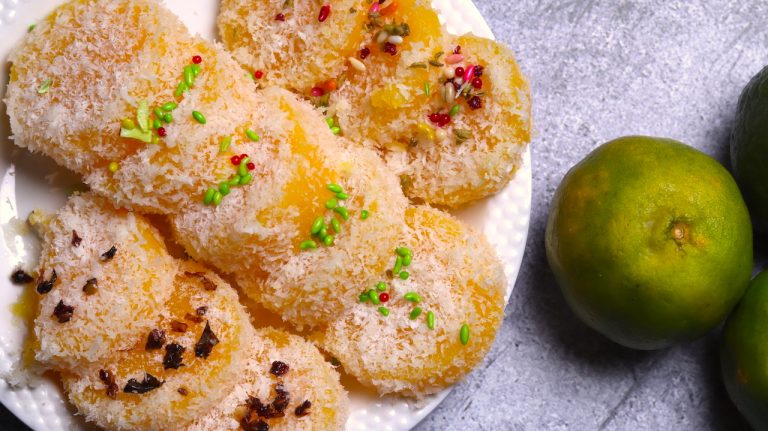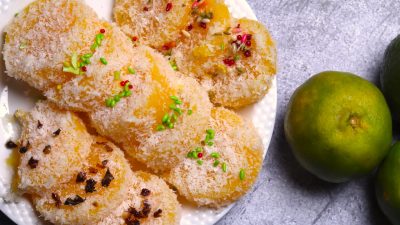 Orange Burfi is a quick and easy-to-make dessert recipe. It is a tasty & delicious sweet delicacy with the sweetness and tanginess of orange.
---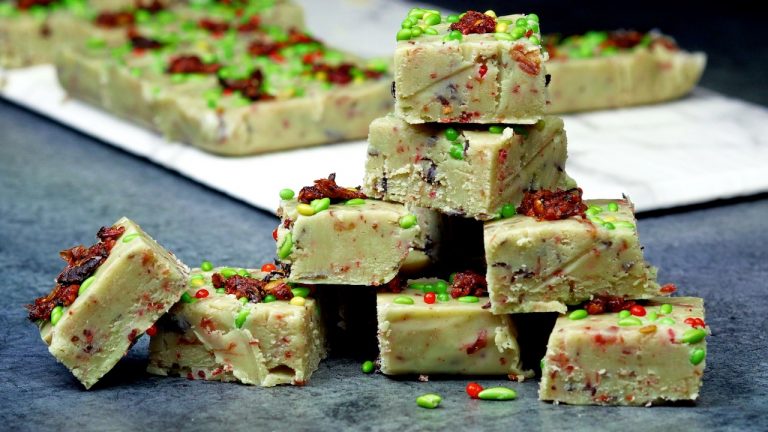 Paan Fudge is an innovative combination of desserts. Fudge is an American dessert and is given an Indian twist by adding paan flavor.
---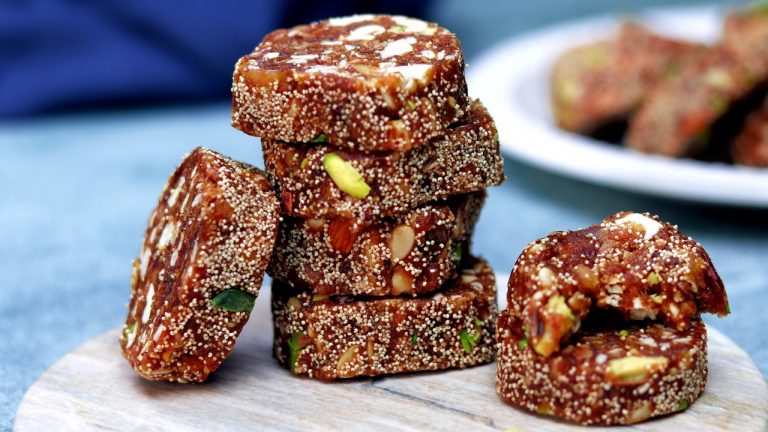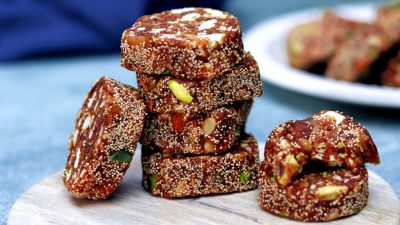 Khajur Roll is a sweet dish with lots of dates and dry fruits. It provides energy and warmth, hence it is a winter special food. 
---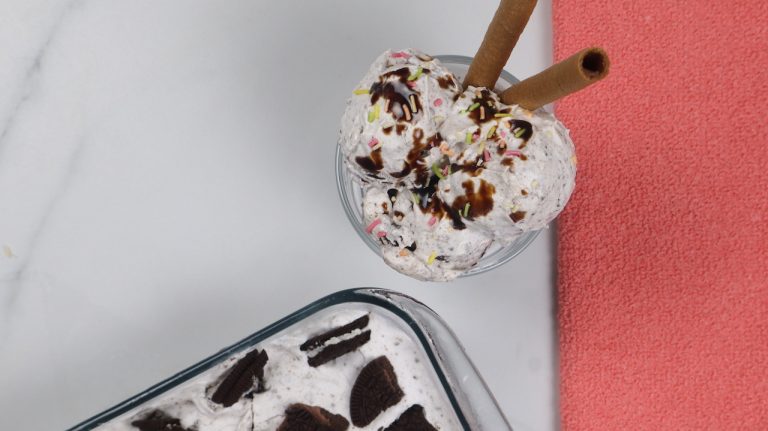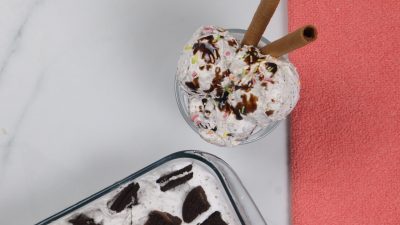 Oreo Ice-Cream is a home-made, no-churn dessert recipe. This recipe is an easy recipe consisting of our loved oreo cookies. 
---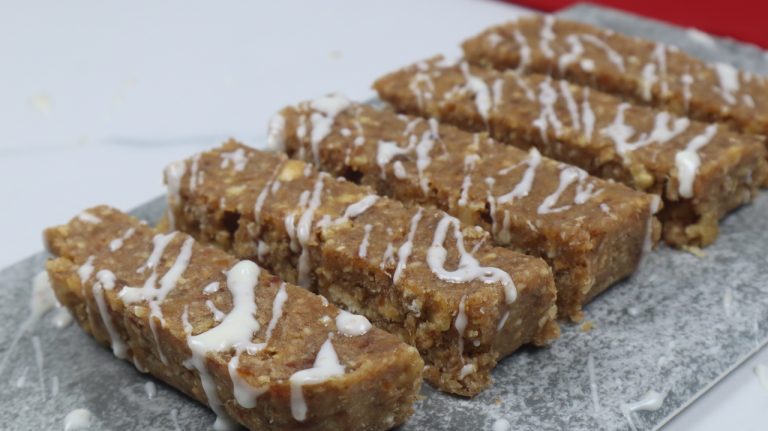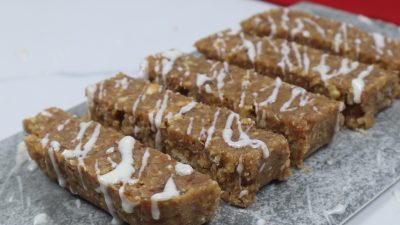 Dates Bars are no-cook, healthy, nutritious, and has the goodness of seeds and nuts. These are protein-rich bars and best for breakfast.
---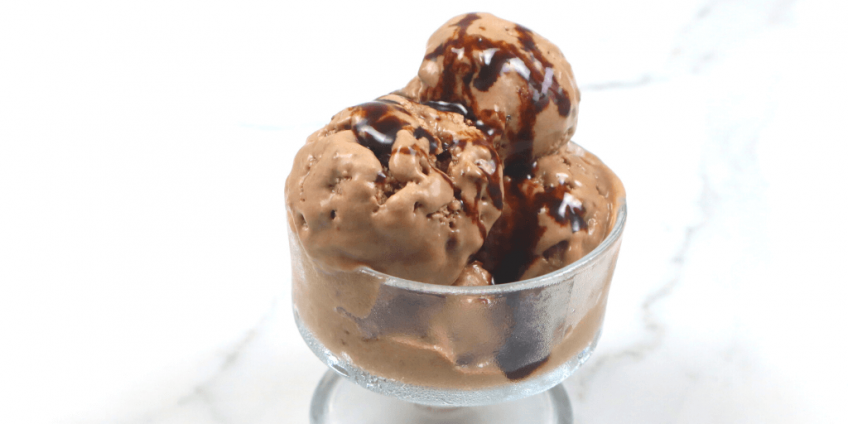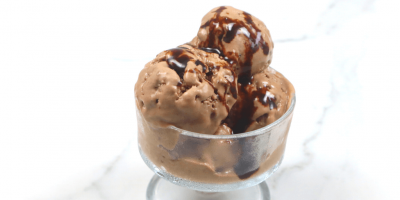 Banana Peanut Butter & Cocoa ice-cream is a delicious, sweet, and delightful ice-cream. It is almost similar to a regular chocolate ice-cream.
---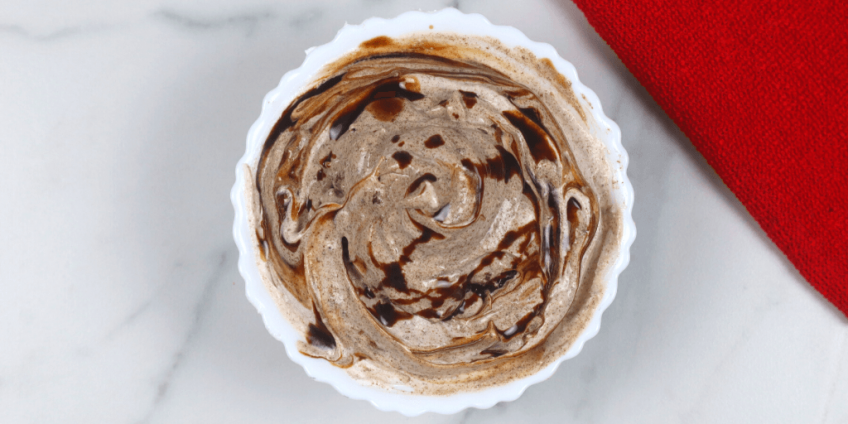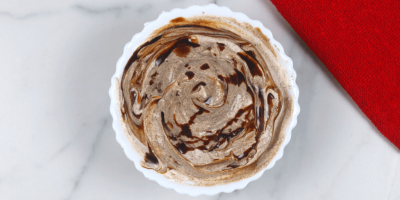 Oreo mousse is a great alternative for regular chocolate mousse. It is an easy-to-make, quick, and extremely delicious sweet & eggless recipe.
---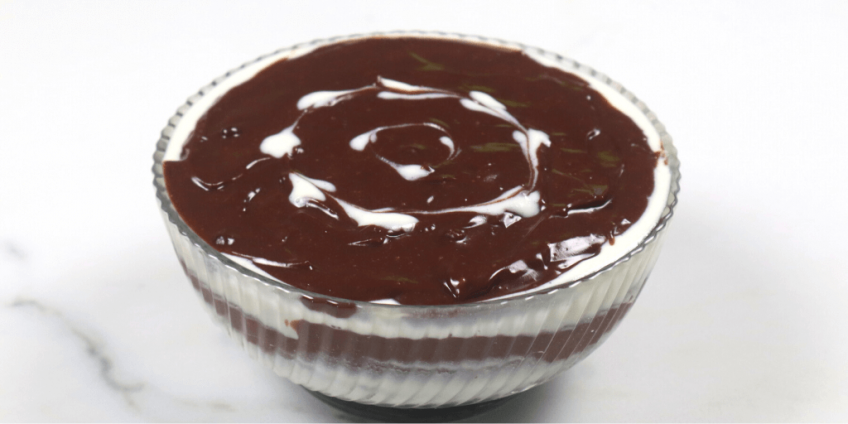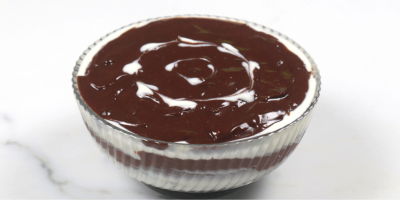 Chocolate Pudding is one of the classic dessert consisting of chocolate. This is a light, easy to make, and less ingredient dessert.
---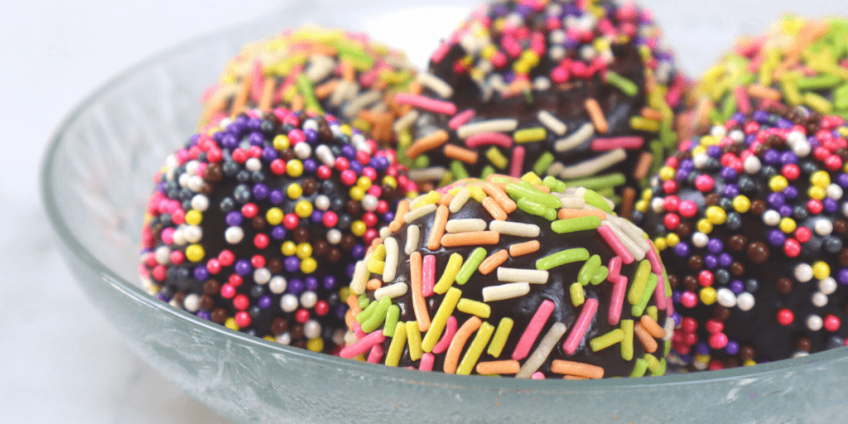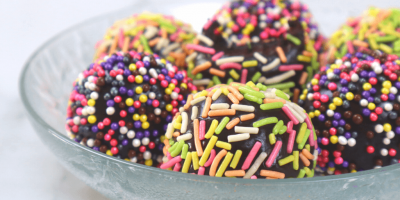 Dark Chocolate Truffle is extremely creamy, royal, and crunchy in taste. These are lovely confetti covered balls that you will love to serve in parties.
---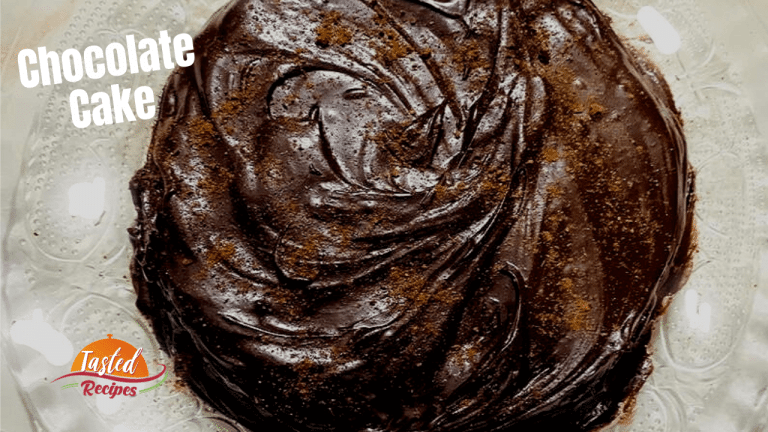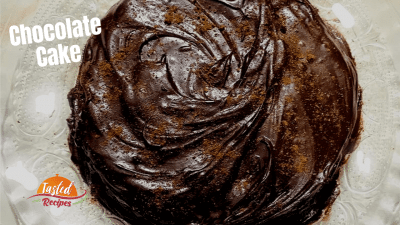 How to make eggless dark chocolate cake at home without an oven. Enjoy this recipe at home with your family or even vegetarian friends
---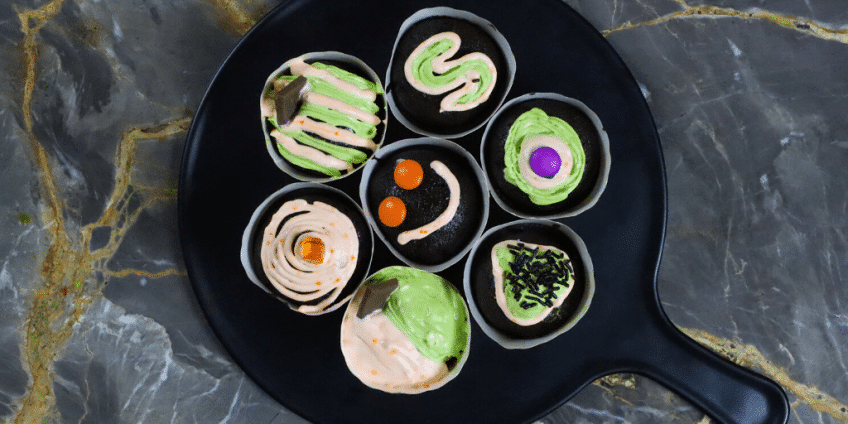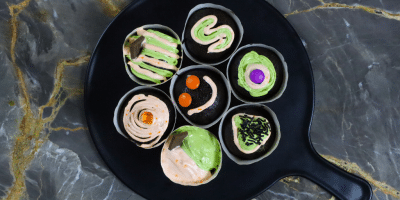 Enjoy these unbelievable chocolate cupcakes. They are rich and moist in texture. Looking forward to making some easy peasy desserts? Here is 40 min recipe.
---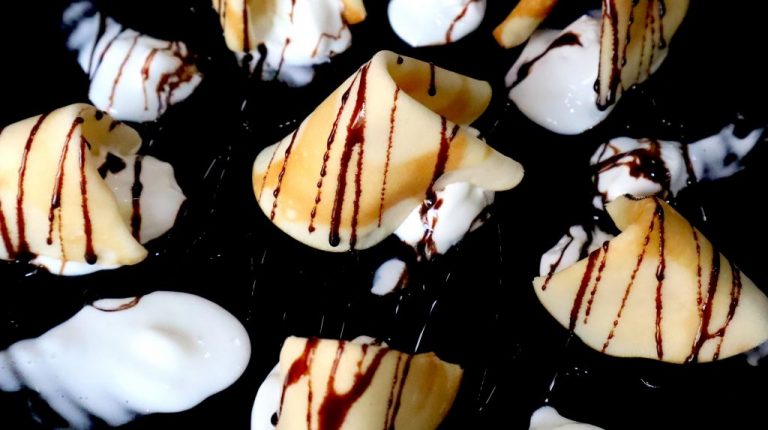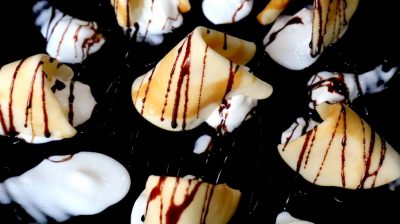 Fortune Cookies, an easy dessert made with home ingredients. Fill it with your personal messages and serve it with Vanilla ice cream and chocolate sauce.
---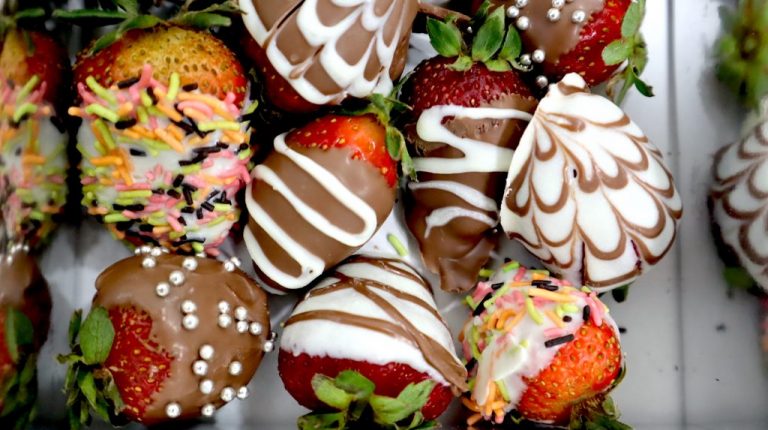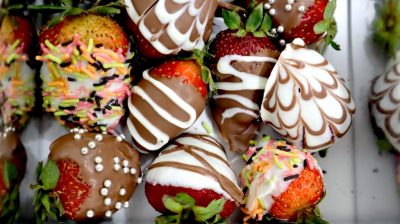 Chocolate Dipped Strawberries will help fill your mouth and heart with more love. And it is an extremely easy and quick recipe to make.
---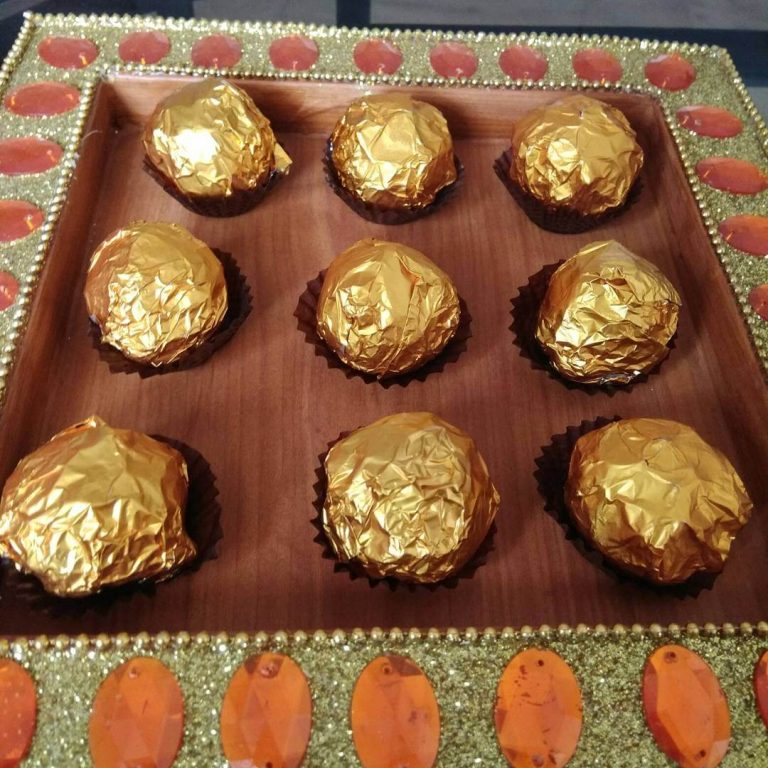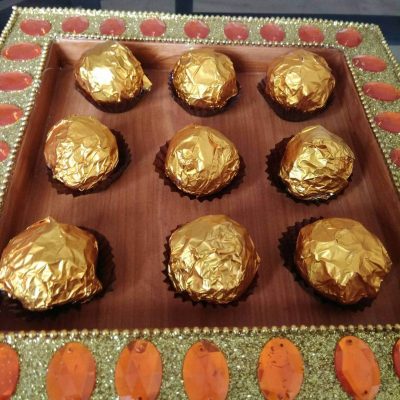 Ferrero Rocher chocolate is one special chocolate delight that is just coated with lots of melting chocolate and crunch inside & out. Make it easy at home.
---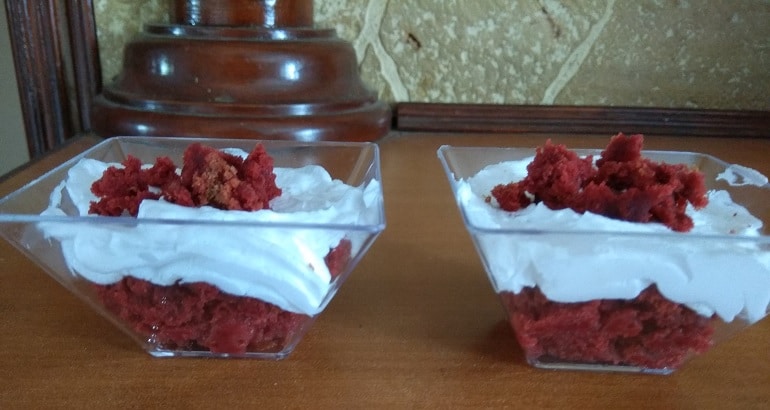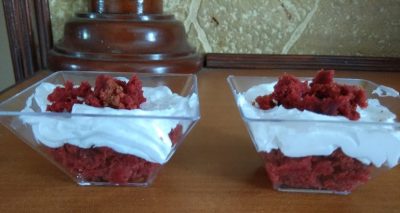 Red Velvet Trifle is a simple dessert recipe made with red velvet cake and cream. Very simple to make. You can refrigerate it and use as and when required.
---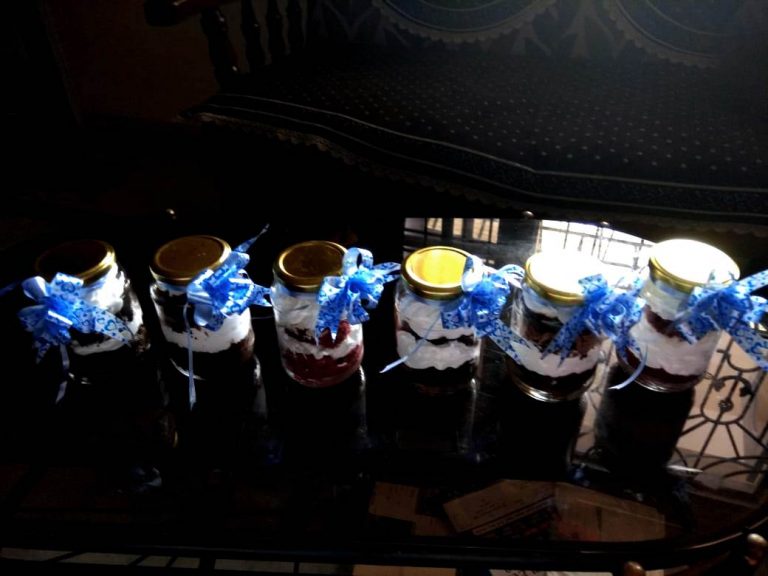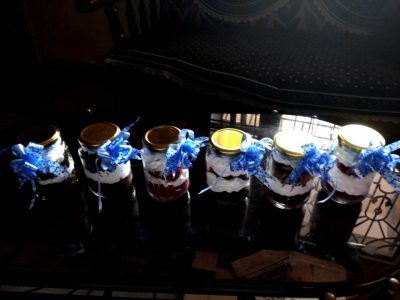 The jar dessert is chocolate flavored & can be consumed by all ages members in the family. Best for special occasions, gifiting purpose or valentines day.
---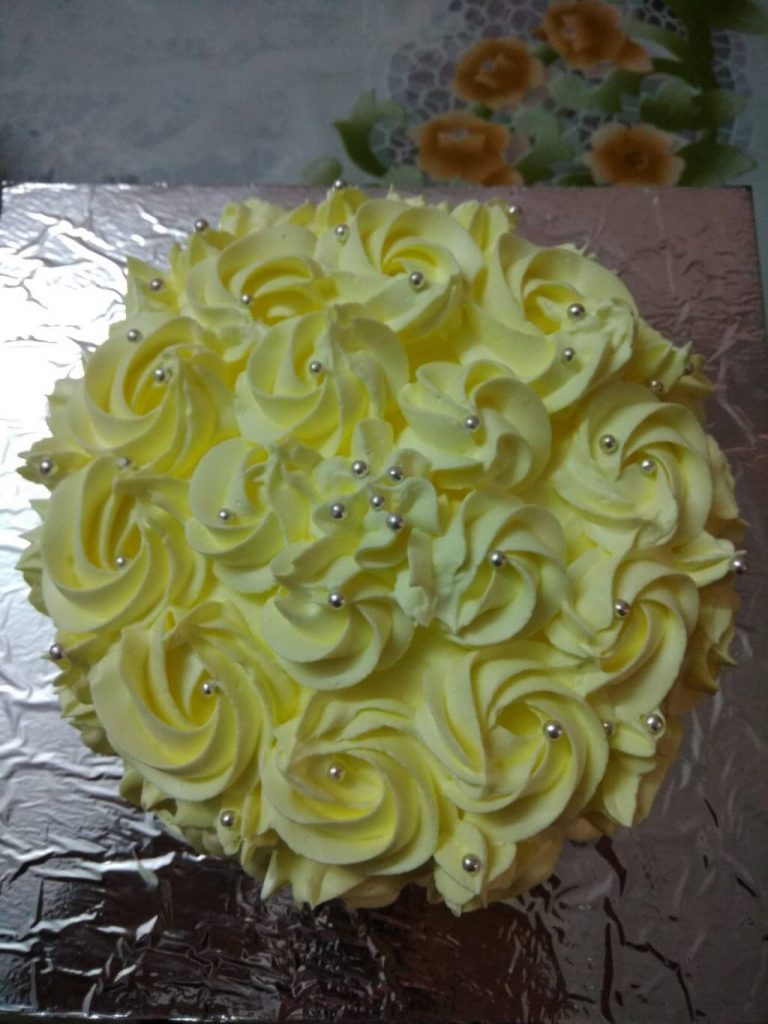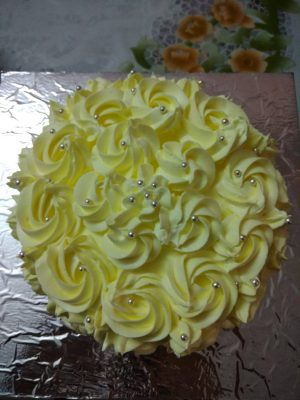 This is simple Pineapple cake recipe to make for special occassions like birthday or friendship day celebration. A tangy & sweet taste, ready in 60 minutes.
---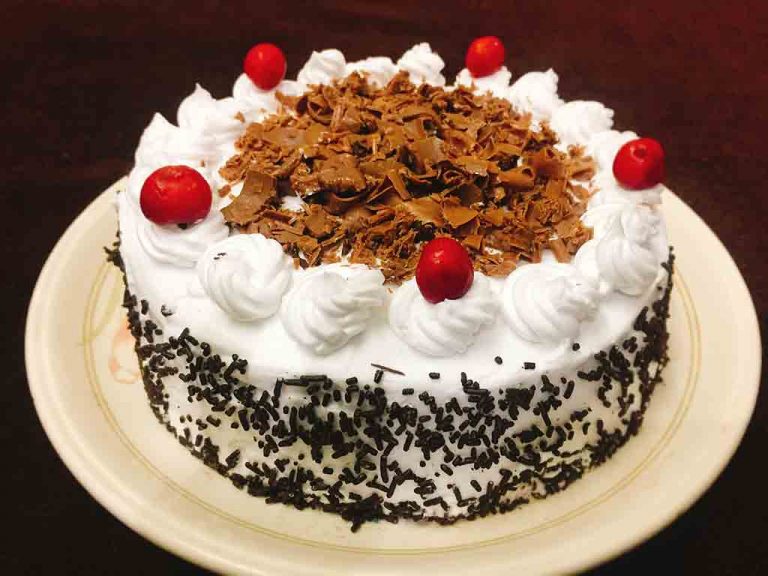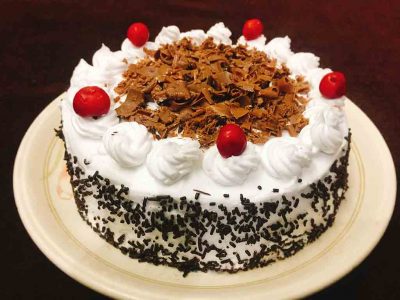 Chocolate Cherry Cake is a perfect festive cake recipe and holiday dessert completely made at home. This scrumptious and soft cake is a must for chocoholics
---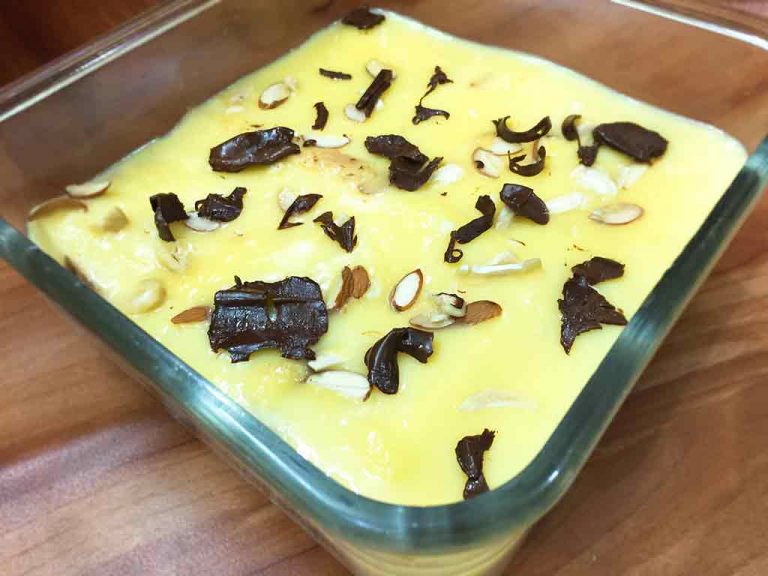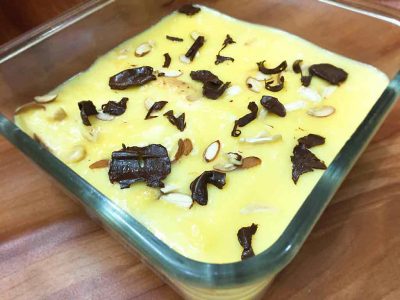 No-Bake Bread Custard Pudding is an easy-to-make delicious dessert recipe made with bread, milk, sugar, custard powder and fresh cream.
---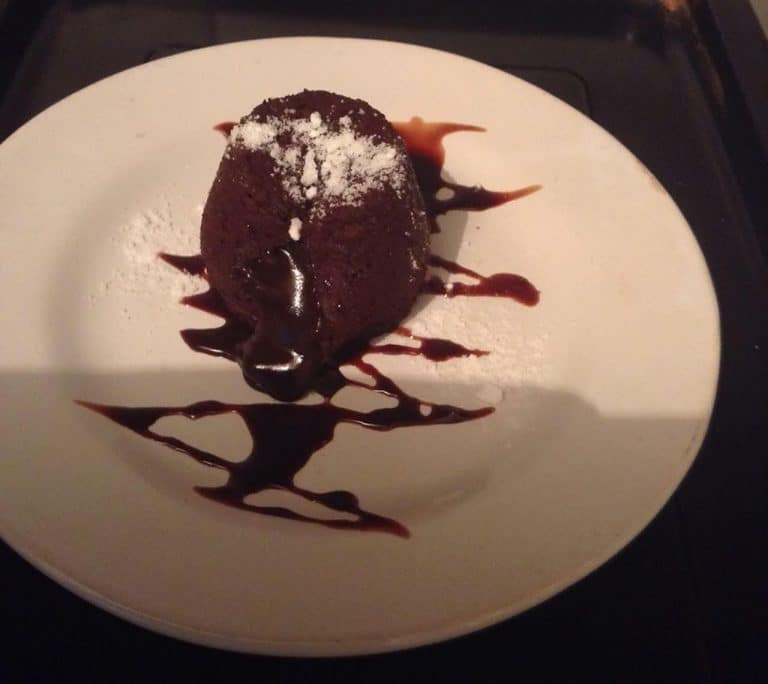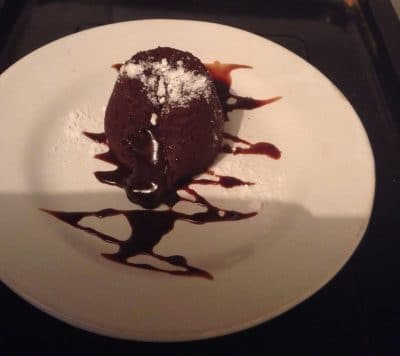 Yummy Lava Cake is a dessert for chocolate lovers & also a valentine special loved by husband & kids.
---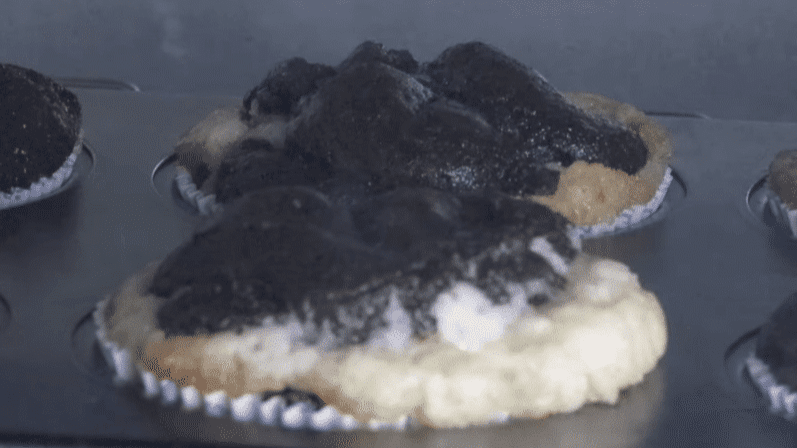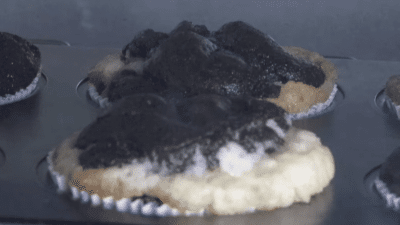 Mixed Double Layer Cupcakes are a combination of two different batters that are baked simultaneously. Click to know the OTG settings to bake.
---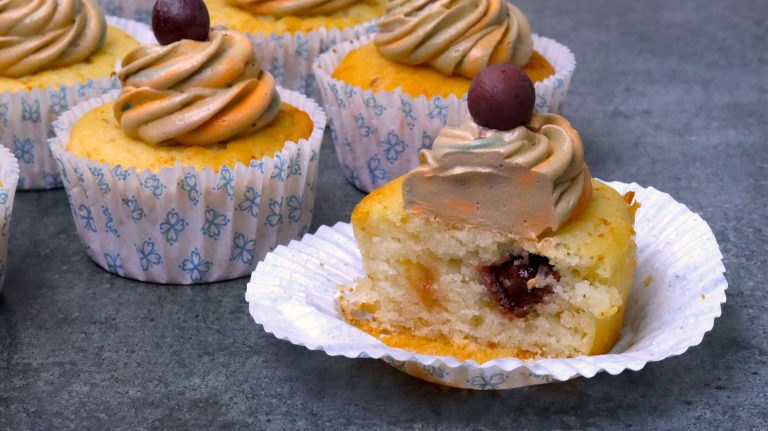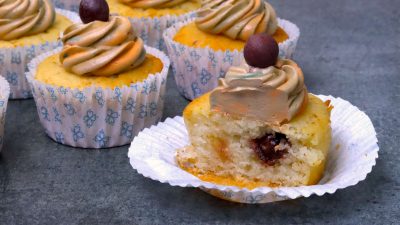 Cadbury Shots Cupcakes are simple, delicious, & a step further than chocolate cupcakes. These are just as tempting as simple chocolate ones. 
---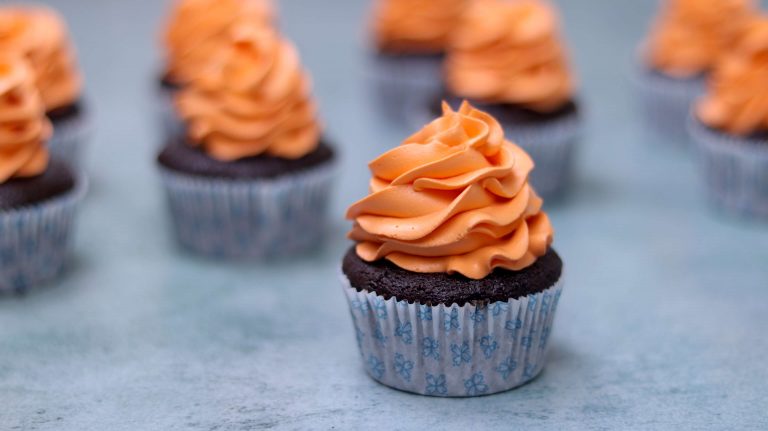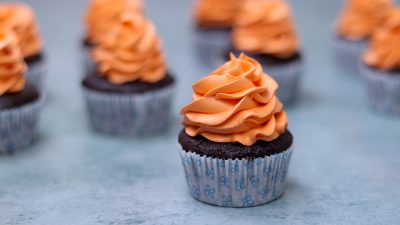 Chocolate Cupcakes is soft, spongy, & extremely delicious. This chocolate cupcakes recipe is easy to fix. Include this in your party menu.
---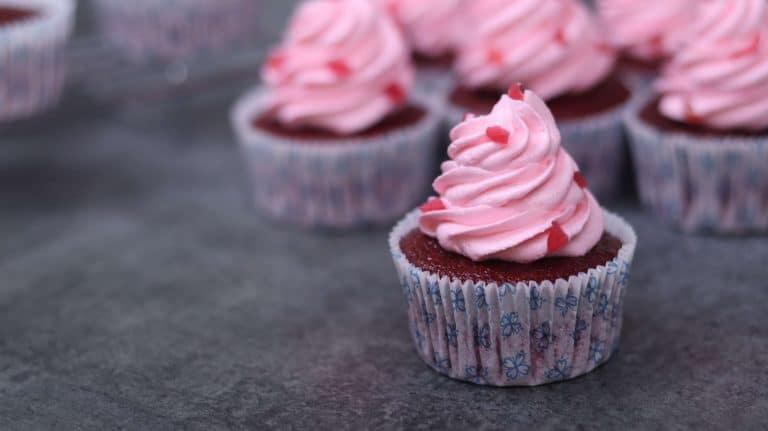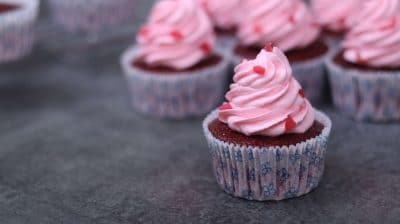 Red Velvet Cupcake is smooth, soft, spongy & very much velvety. The rich red hue will make you fall in love with these little yummy cupcakes.
---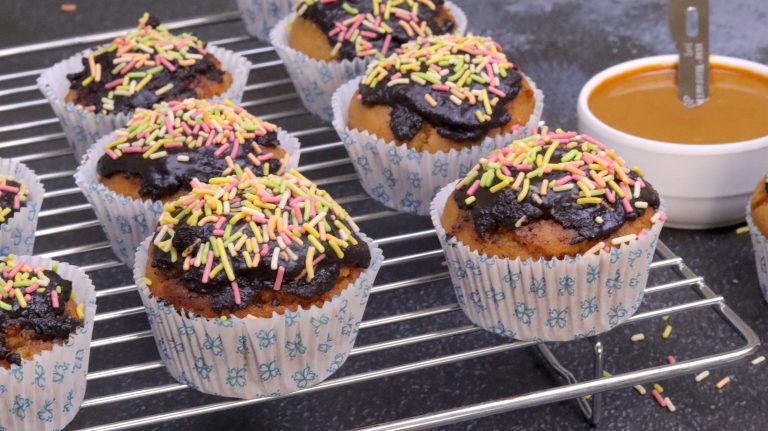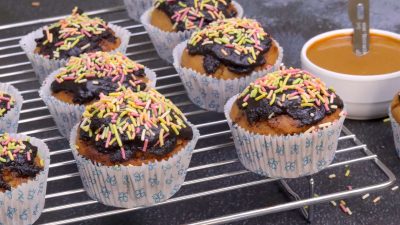 Peanut Butter Muffins are a sweet delight to have during breakfast or as a snack. These muffins are also great for vegetarians. 
---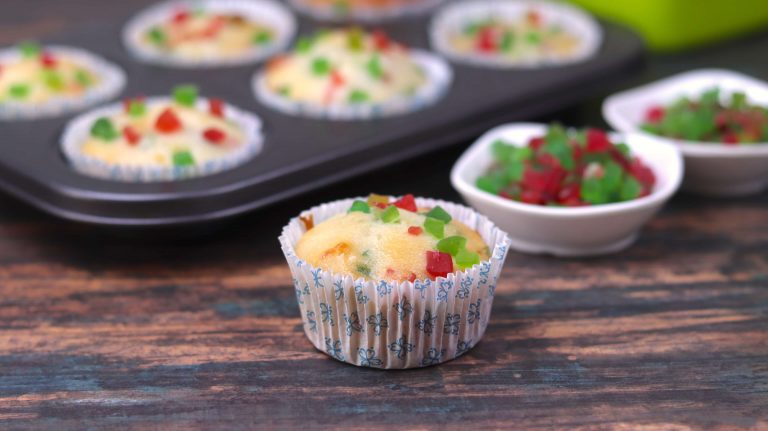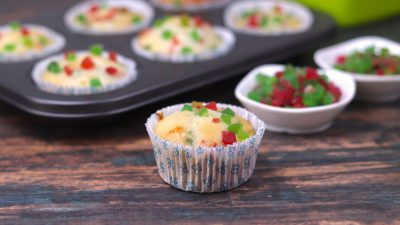 Eggless Tutti Frutti Cupcakes are simple and easy-to-make cupcakes. Since we are not using eggs these cupcakes are great for vegetarians.
---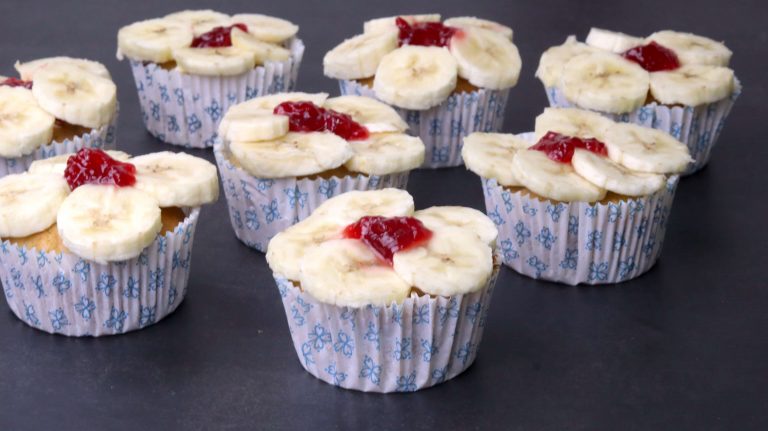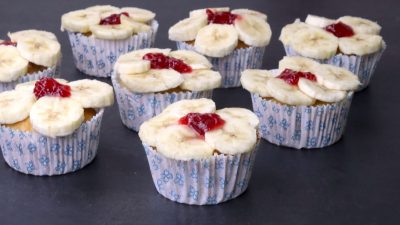 Eggless Banana Muffins are a quick vegan recipe. This vegetarian sweet delight is good to have as a snack or at breakfast.
---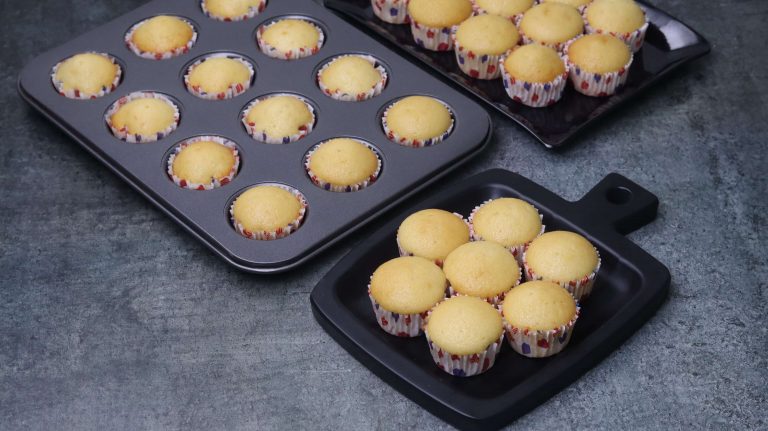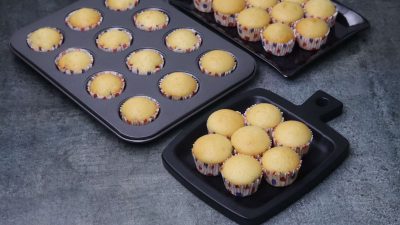 Mini Vanilla Cupcakes are the mini version of regular cupcakes. Their size & cute appearance make them a perfect treat for kids at a party. 
---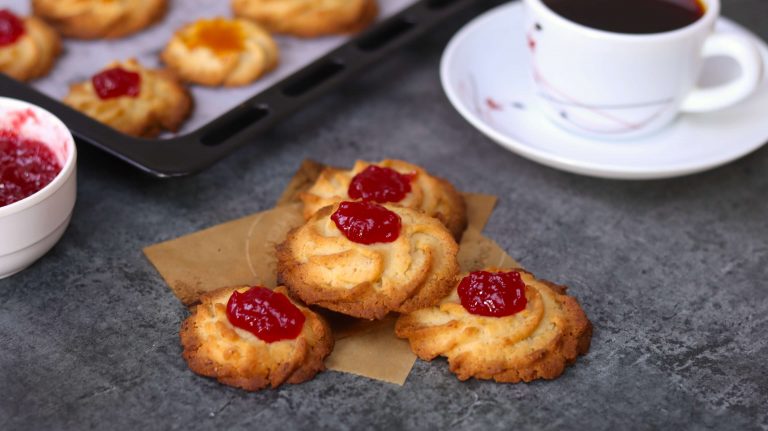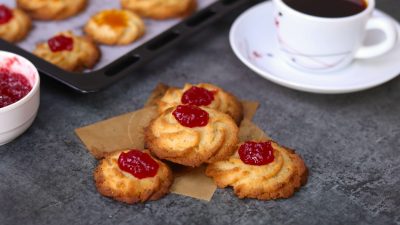 Piped butter cookies are a real-time bakery-style crispy & crunchy buttery delight. Try making them at home today. Click to watch the video.
---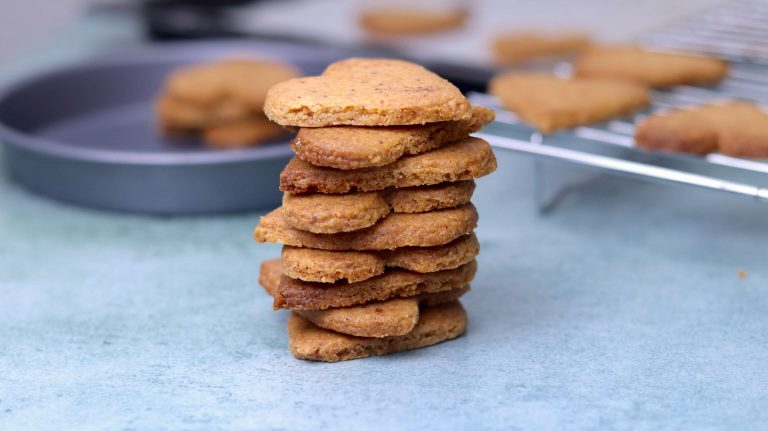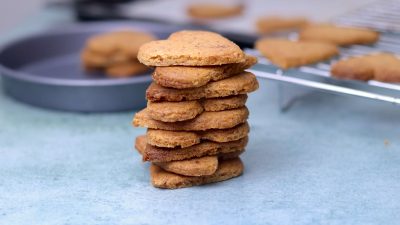 Almond cookies are timeless classic OTG baked biscuits without artificial color & flavor. Watch the recipe video. Follow steps & make today.
---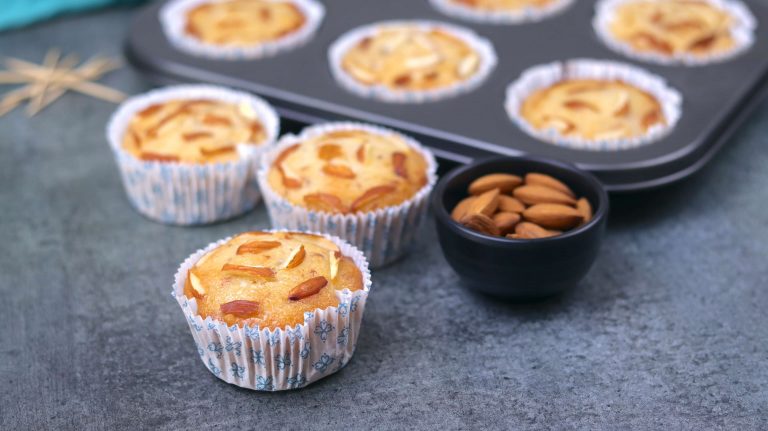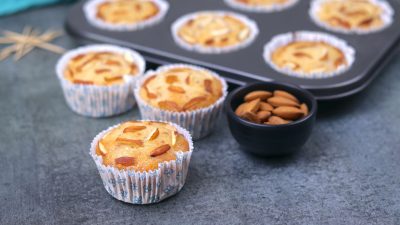 Almond Cupcakes are an extremely yummy sweet delicacy with the goodness of almonds. These are moist & fluffy cupcakes perfect for anytime.
---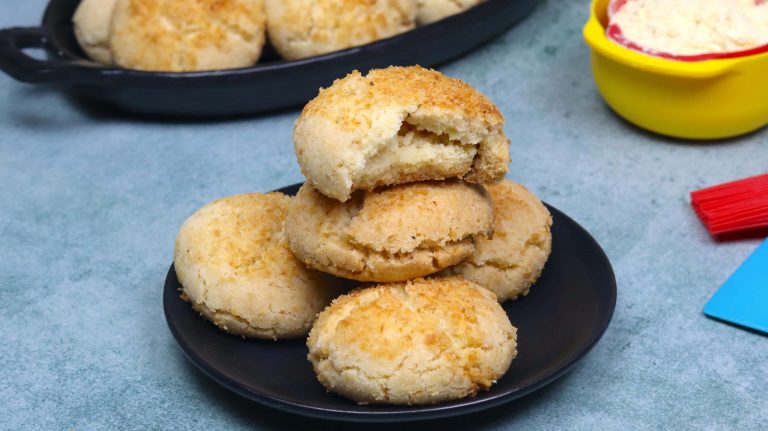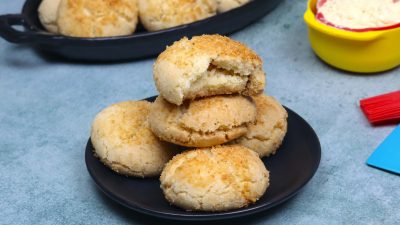 Eggless Coconut Cookies do not contain eggs. Hence, this is a vegan recipe. It is yummy and crispy in texture with coconut flavour.
---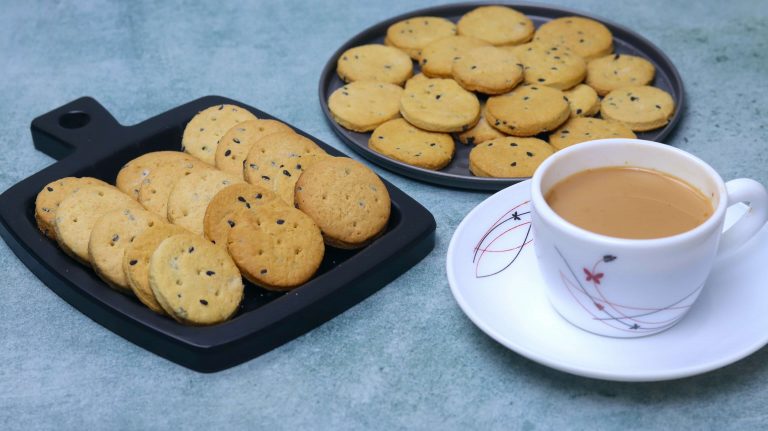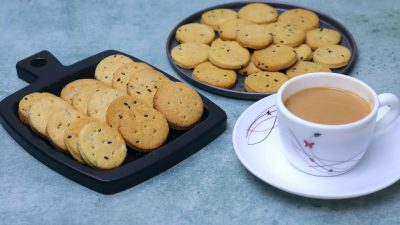 Salted biscuits are an easy and yum shortbread recipe. Since it does not contain eggs it is also a vegan recipe. It tastes sweet and savory.
---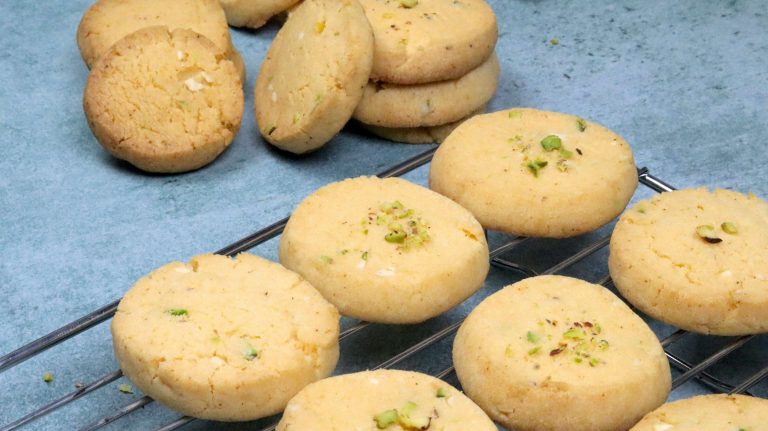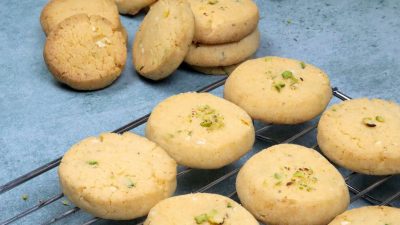 Kaju pista cookies when baked with rose water gives a unique fragrance to the biscuits. Learn a secret trick to bake cookies without burning.
---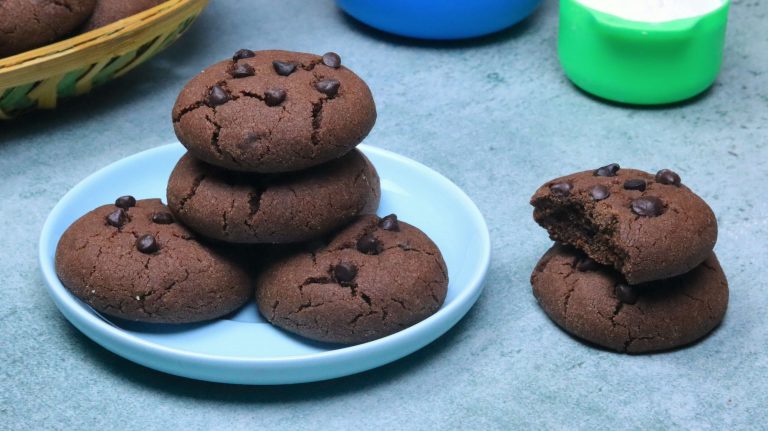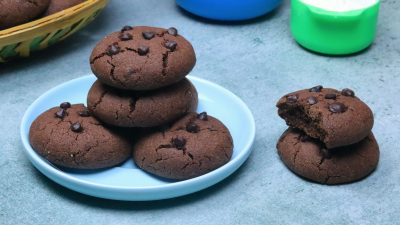 Choco Chips Cookies are sweet & crunchy. It's a total yum for kids. Watch the baking video. Follow expert tips. Steps with images available.
---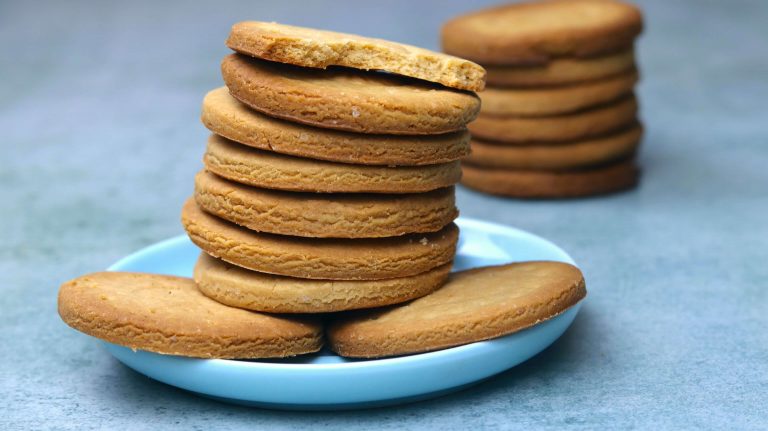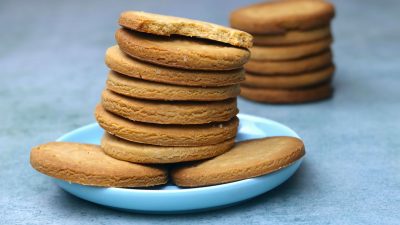 Digestive biscuits are healthy made using regular wheat flour. If you are on a diet then it's a guilt-free snack. Learn how to bake them.
---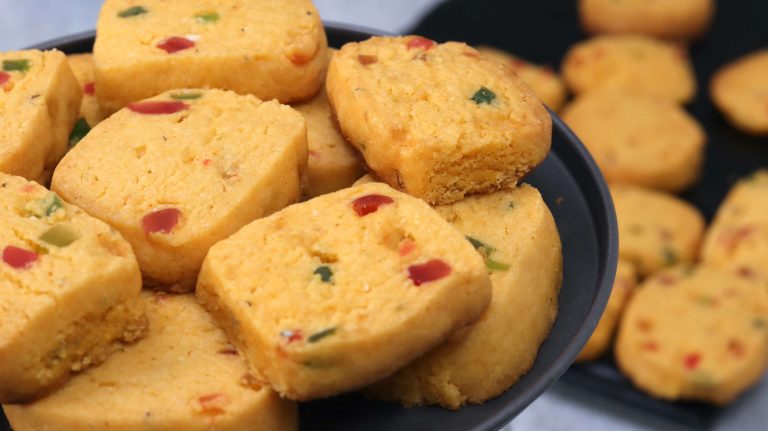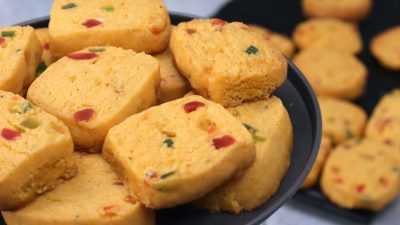 Karachi biscuits continue their legacy. It's a world-famous biscuit made in India instead of in Pakistan. Has tutti frutti & bakes in 12 mins
---