As the name suggests, these striped butter cookies are buttery & tasty in flavour. They seem plain, but the pattern is enough to make them look tempting.
These cookies may take a bit of time and effort to make, but it is still fun and worth it. So these cookies are mostly baked on occasions like Christmas or holidays. Kids favour these most but the adults equally like these cookies.
This one is a vegetarian version. Generally, these cookies contain eggs. Due to the strips, these cookies are also known as Zebra cookies.
What You'll Need?
The ingredients list with the measurement below will seem long if you look at the ingredients list. But that's because they are divided into two parts- chocolate and almond dough. The dough has similar ingredients, so the list is not that long.
Butter
Sugar
All-Purpose Flour
Baking Soda
Almond Powder
Vanilla Essence
Cocoa Powder
Apart from these essentials, you will also need parchment paper. Plastic bags for shaping is also essential.
Creating Pattern For Striped Butter Cookies
The cookie got its name due to how it looks. So it's only natural to focus more on its shaping. There are multiple ways you can do that.
First Method
You can go with what we have tried—flattening the dough in the plastic bags, cutting larger strips, and stacking them over one another.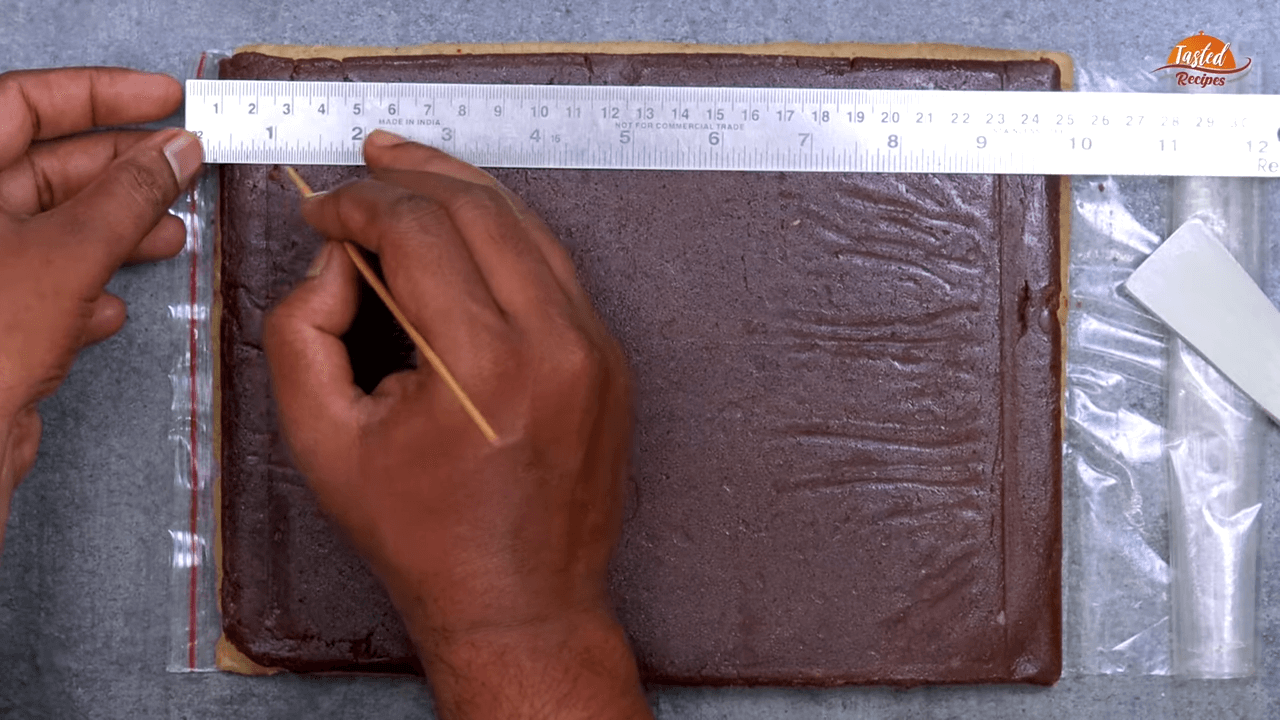 Finally, cut them into thinner strips.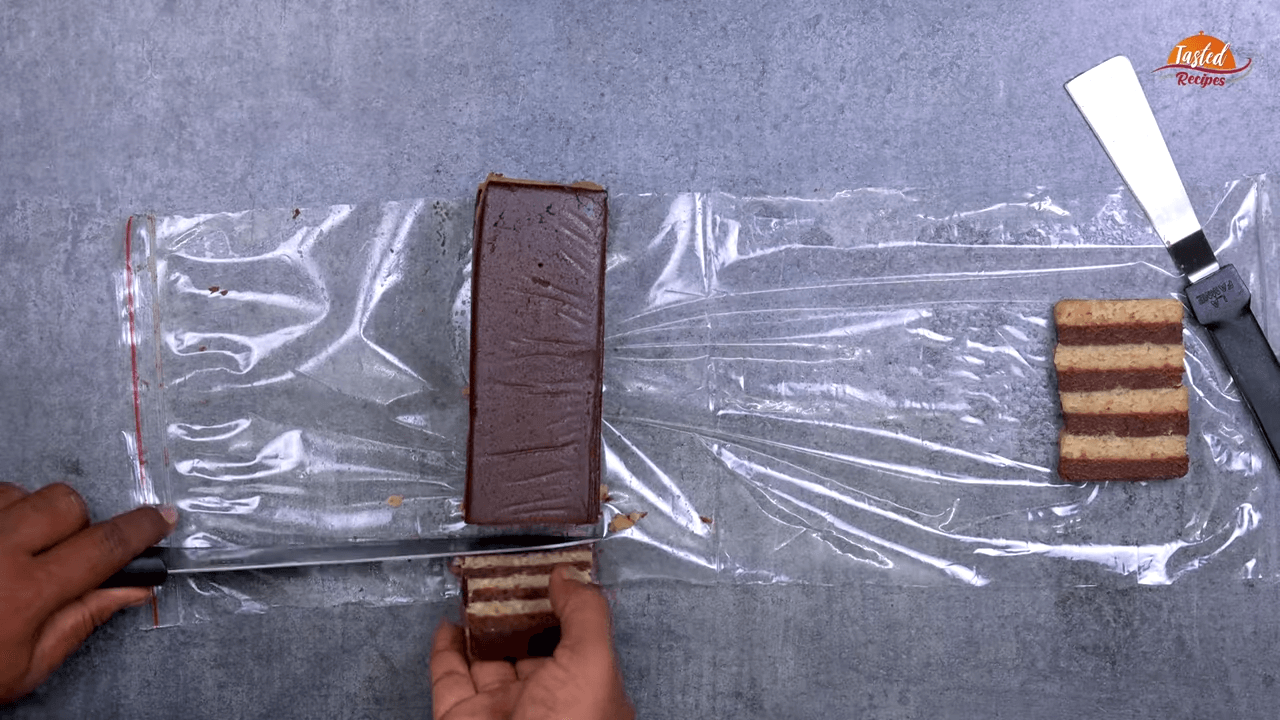 Then use a cookie cutter to give them shape. It will provide you with the perfect pattern in equal proportion with both the doughs.
Second Method
It is similar to the first and a little hassle-free. First, flatten the dough by hand, pressing the proportion of both the doughs in an elongated or irregular shape.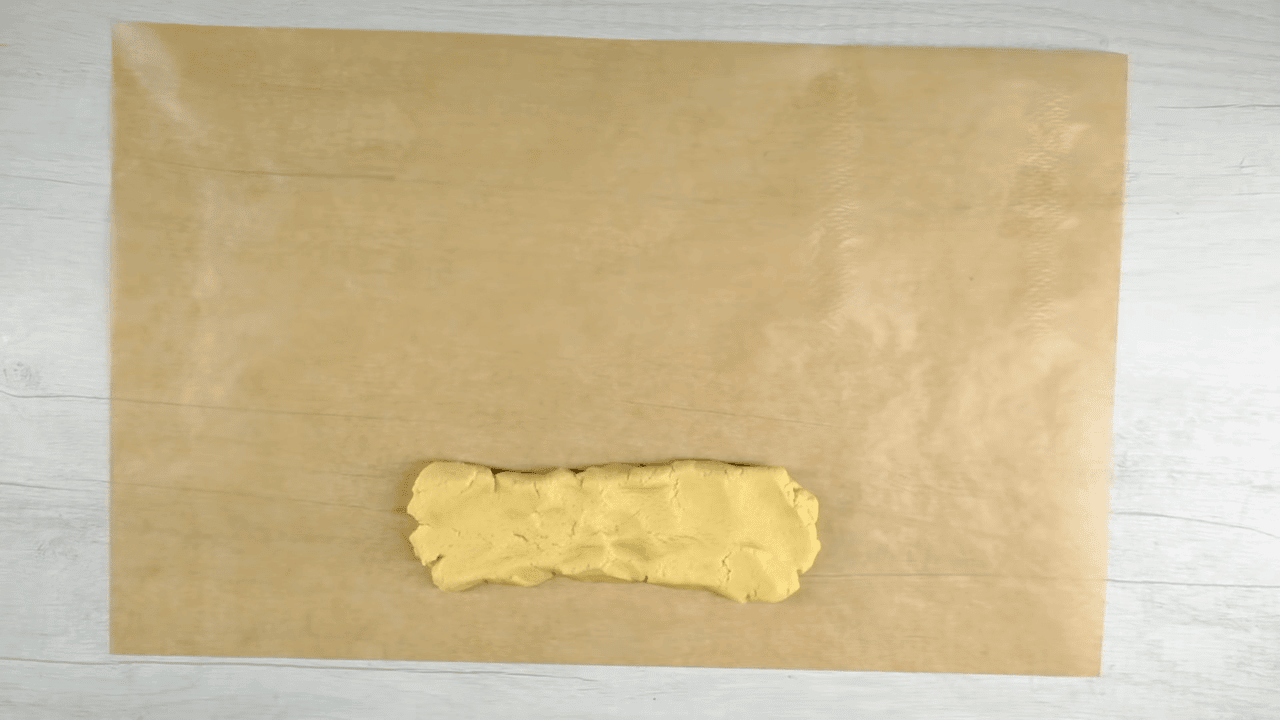 Then stack the dough on the other over a parchment paper.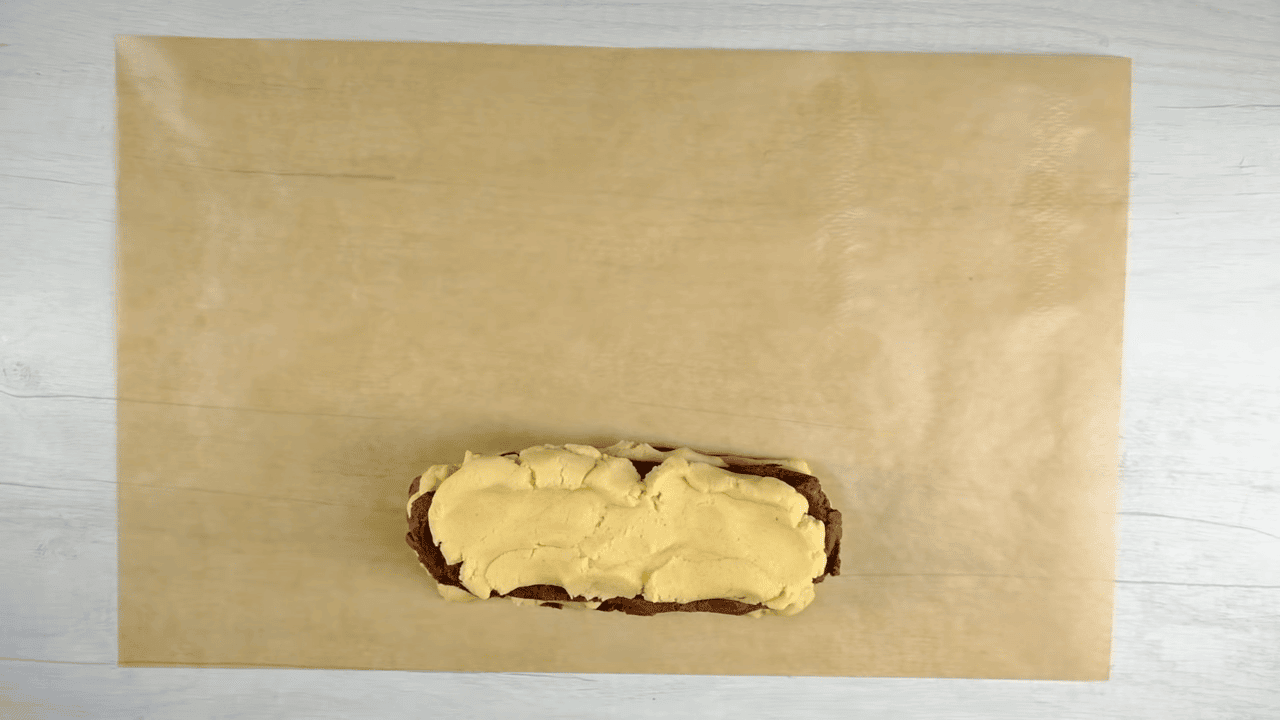 Roll the parchment paper into a cylindrical shape and freeze them to set the dough.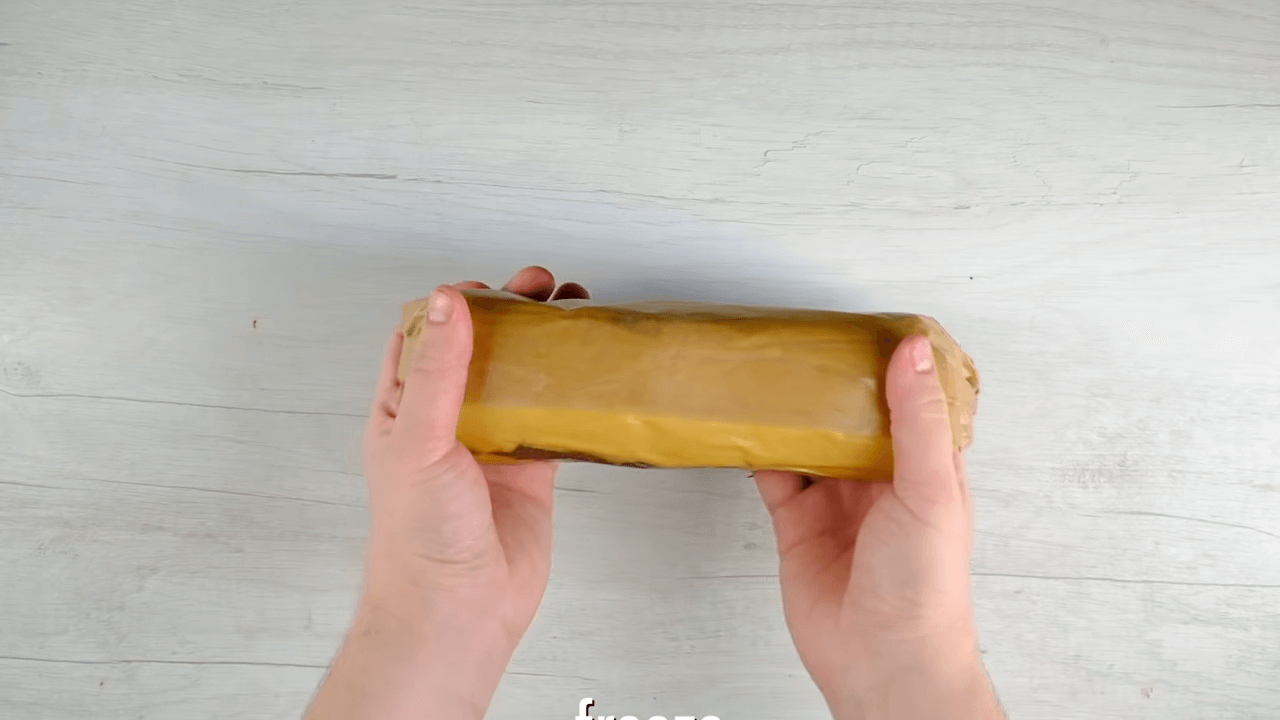 Cut the cookies into pieces. This method will have an abstract pattern. The cookies will also have both vanilla and chocolate in indefinite proportions.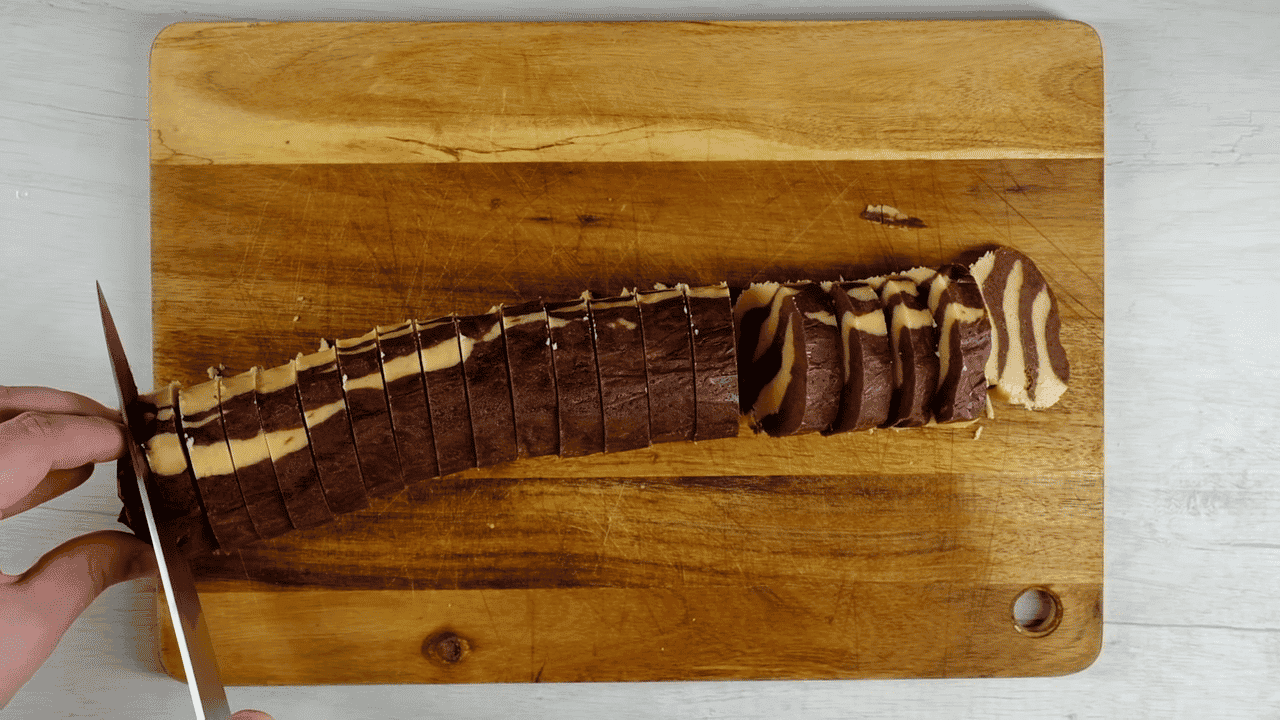 We have used a similar method in our Mango Kalakand recipe, and the above images are from the video Zebra Striped Shortbread Cookies.
Third Method
This one is more creative but also needs effort. To make this, roll the chocolate dough into small pieces with your hands. Chill for half hour.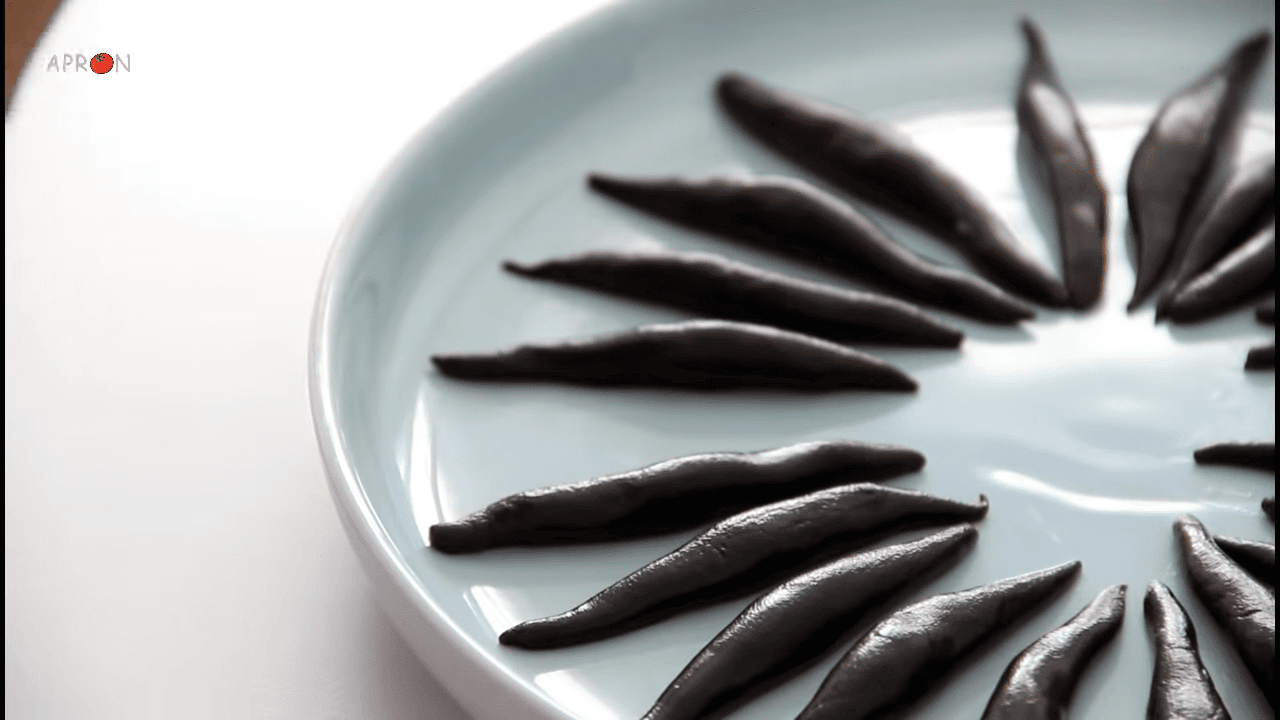 Roll the vanilla dough flat with a rolling pin on a plastic wrap. The vanilla dough needs to be frozen and wrapped in plastic for half-hour. The dough will be quite hard.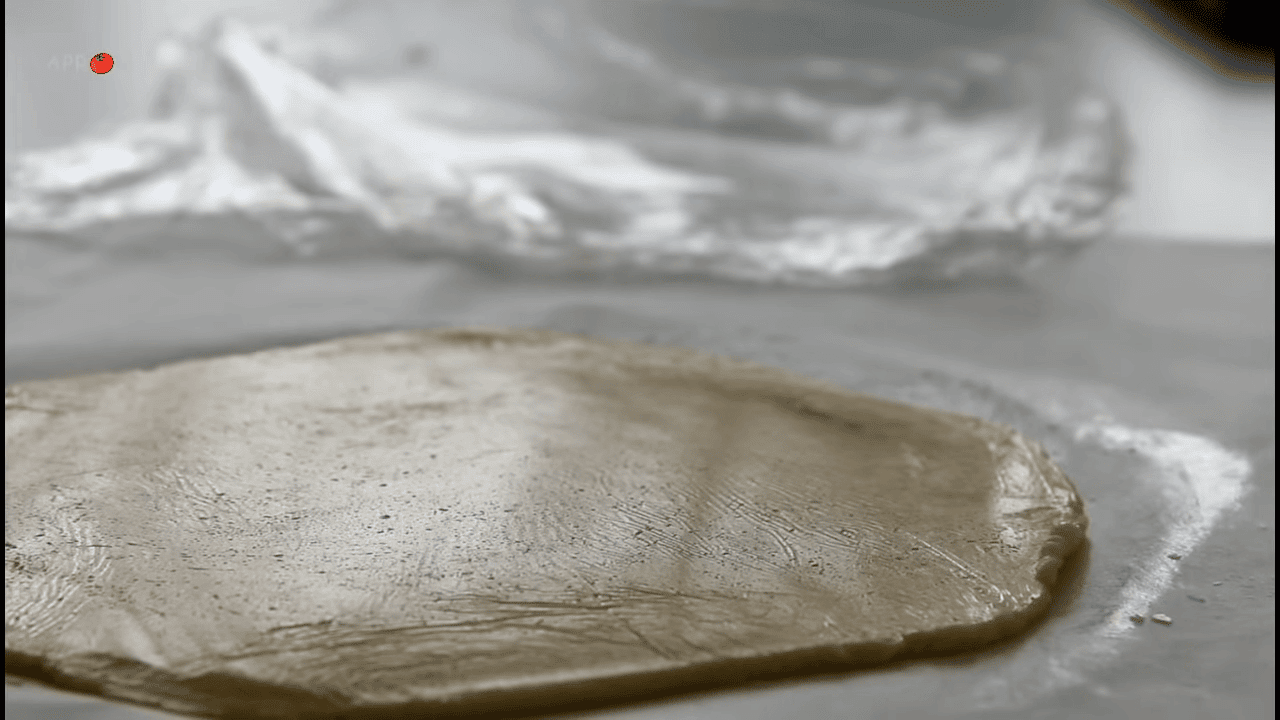 Then place the long pieces of the chocolate dough over it.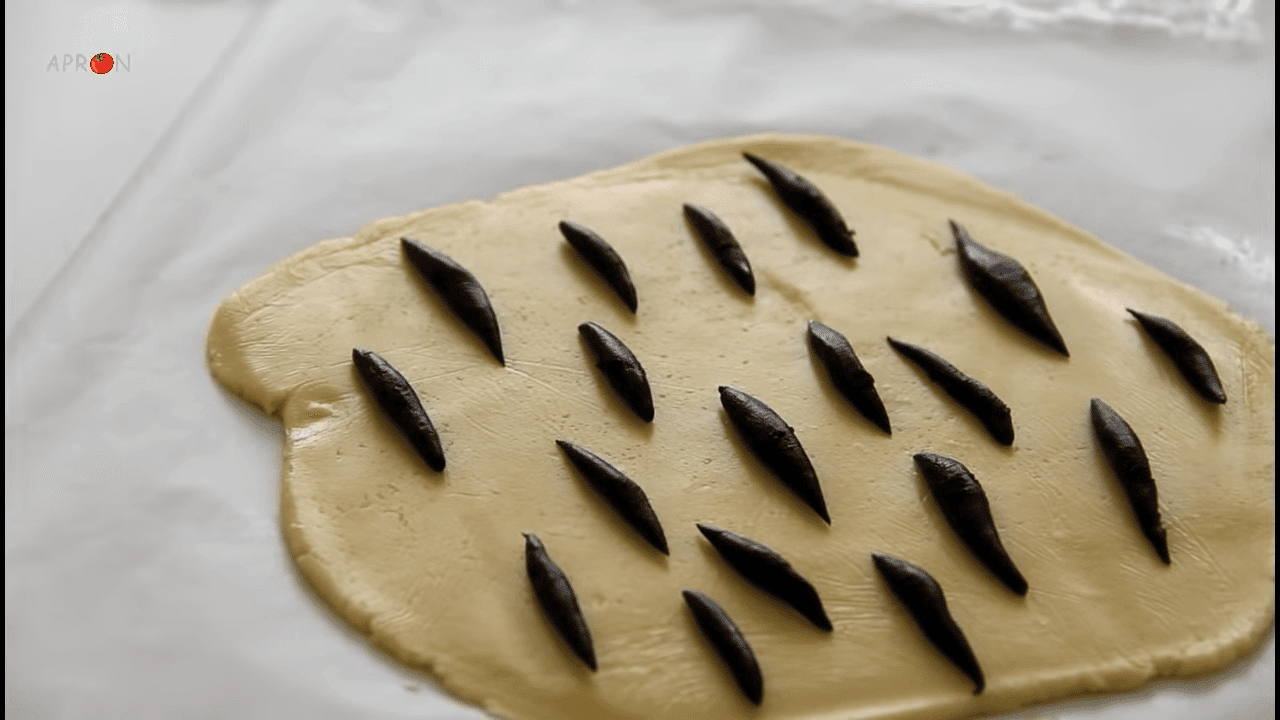 Then cover them with another sheet of plastic and roll once again.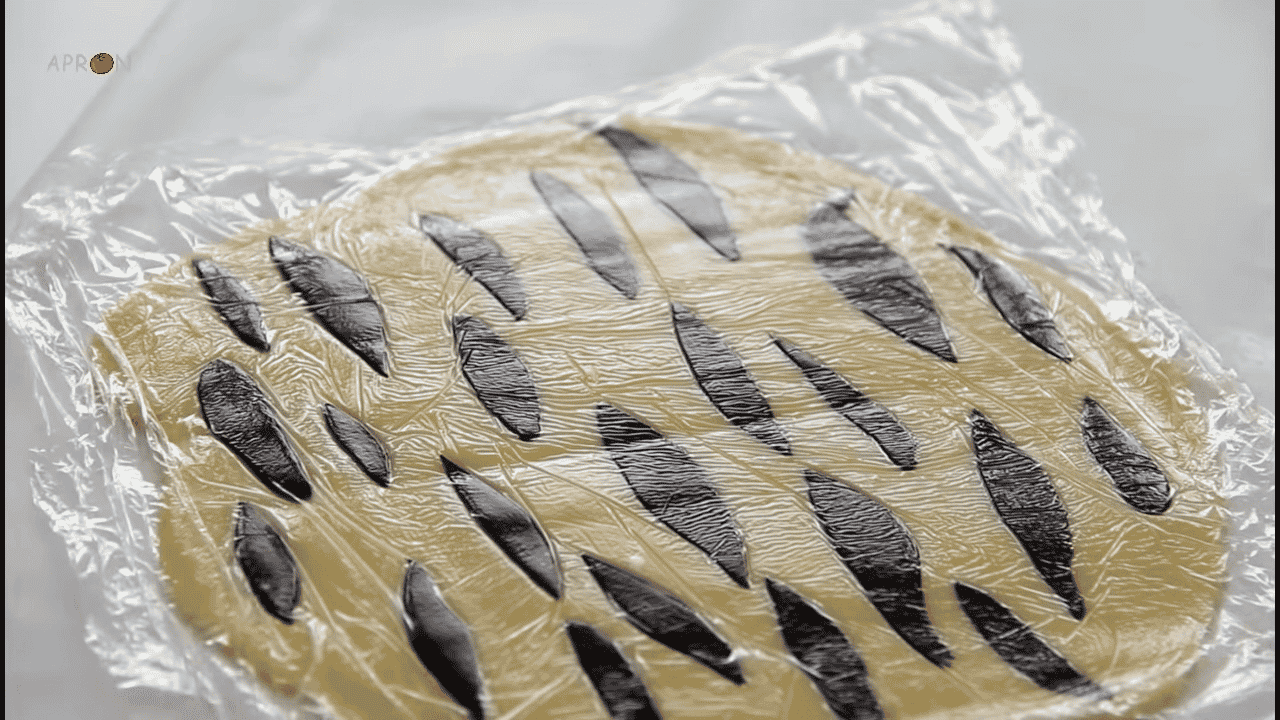 Cut them into the desired shape and bake. It will give a professional look.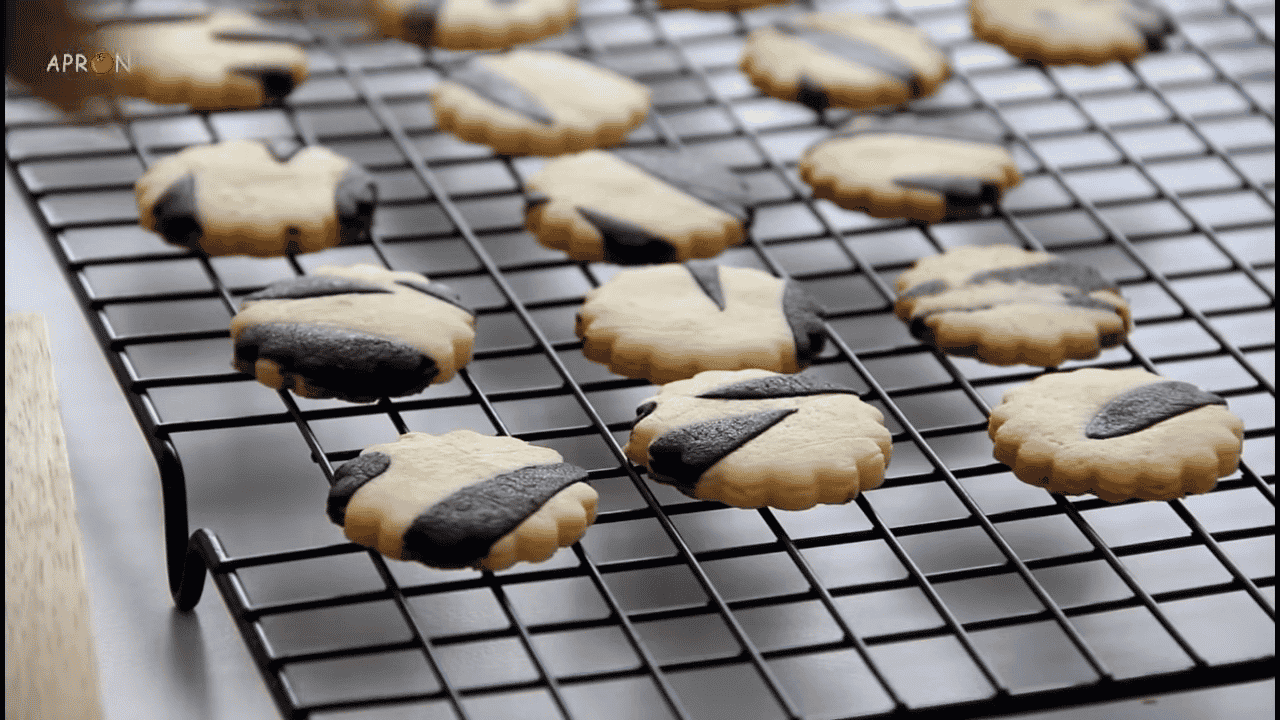 Source: Zebra Cookies
Christmas Addition
As mentioned before, people prepare these cookies during Christmas or such holidays. Therefore, if you wish to make this on Christmas, it is only appropriate to give it a festive touch.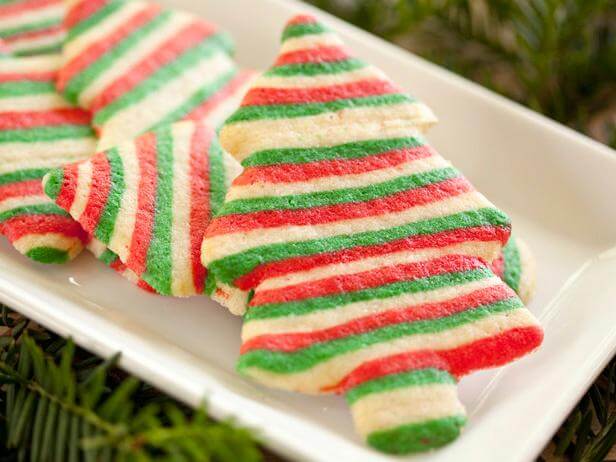 You have to make multiple batches of frozen vanilla dough beforehand, or better yet, make it in more proportion and separate them equally. Then, use the food colouring with the Christmas theme in them.
You can use as many colours as you like. Repeat the shaping process. Use a Christmas tree mould to get the shape. But remember to cut the strips wide and tall enough to fit the cookie cutter.
Source: www.cookingchanneltv.com
TR's Extra Shots
Salt – Add one tsp of salt to the butter or use salted butter to get a savoury taste.
Eggs – As mentioned before, this is an eggless version. But if you want to add it, just one egg yolk will be enough.
Dough – The dough might be softer than it needs to be. In that case, wrap the dough in a plastic sheet and set it in the refrigerator.
Mixing – If it is hard for you to combine with your hand, beat the butter and sugar with an electronic beater and then mix flour using a spatula.
Almond Powder – We have used almond powder in both doughs. But most of the recipes do not include that. So you can skip it if you want, but then alter the measurement of the ingredients. And you will get a simple vanilla dough.
Measurements – Do not stray away from the measurement we have mentioned, or the results will not be the same.
Striped Butter Cookies FAQs
Can I use the confectioner's sugar in it?
Yes, using confectioner's sugar can work. Besides, the sugar will easily mix up, and you won't have a hard time combining the ingredients.
Are these cookies the same as shortbread?
No, these cookies are not the same as shortbread. They both are different. The shortbread cookies are more rustic than this. Moreover, shortbreads do not have leavening agents like baking soda or baking powder. We are using baking soda here. Hence, these are different. Both are equally tasty, though.
Can I make vegan striped butter cookies?
The only vegan product in this recipe we are using is butter. Therefore, making this cookie vegan won't be too difficult. Just replace the butter with its vegan substitute readily available in the market.
Can we use vegetable shortening instead?
That can be a substitute for butter here. Both are fats, helping in adding moisture and tenderizing the gluten. Butter provides a much richer texture, though and melts quicker. Shortening is flavourless and has a high melting point. Keep these in mind while swapping them.
Some more cookies recipe: