Thinking about what to cook for dinner? Here are 40 simple and easy Indian recipes to try for your Tiffin at night.
People get bored eating the same item. So here is a list that has a variety. Some recipes are from North India and others are from South India. The combination of the recipes are made such that we like to keep a variety in taste, and the most important of all, easy to cook.
Moreover, they are full of flavors, spicy, and cheesy as well. So, let's look at night tiffin Indian recipes for a better experience.
---
Download our Free Recipe Cookbook
---
Soya Kabab is a delicious recipe for prepare from soya chunks. One can enjoy it with green chutney or tomato sauce. It's a combination of taste and crunchiness. A perfect night tiffin recipe to enjoy with office colleagues.
---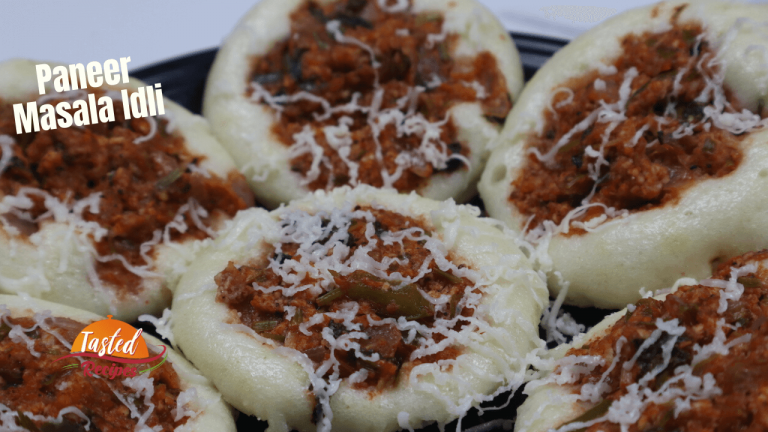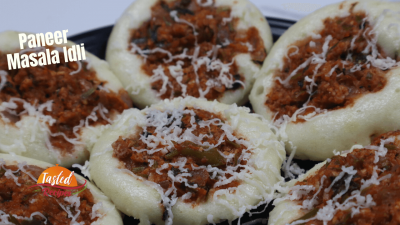 Paneer Masala Idli is an Indian fusion recipe. It is made with paneer stuffing in the Idli. The look of the paneer looks like a mini pizza. It's an exciting recipe with Idli variations.
---
Amritsari Chole is a traditional Punjabi Indian recipe. It's spicy, tangy, delicious, tasty, and full of Indian spice flavors. Also, it tastes best with bhatura and Aloo Tikki. A perfect dinner recipe for night tiffin to enjoy the Punjab taste and texture.
---
Stuffed Parwal is a fantastic vegetable recipe. It's spicy and tangy and full of flavors. The Parwal is cut from the middle but joins from the back & then stuff Indian masala into it and fry it. Bursting with flavors and the perfect recipe to pack for night tiffin.
---
Paneer Biryani is a tasty Indian rice recipe. It has a spicy aroma and the best option for vegetarians. The exotic flavor of spices mixed with vegetables is the charm of the dish.
Also, it doesn't take much time to prepare and a rich, fragrant dish to impact your tongue with flavors.
---
Mix Vegetable Sabji is a delicious and healthy recipe to boost your metabolism. All kinds of veggies are included in the dish like carrot, potato, corn, brinjal, cabbage, cauliflower, & green peas.
Also, the mix veggies idea works best for night Tiffin Indian recipes for instant energy and mood booster.
---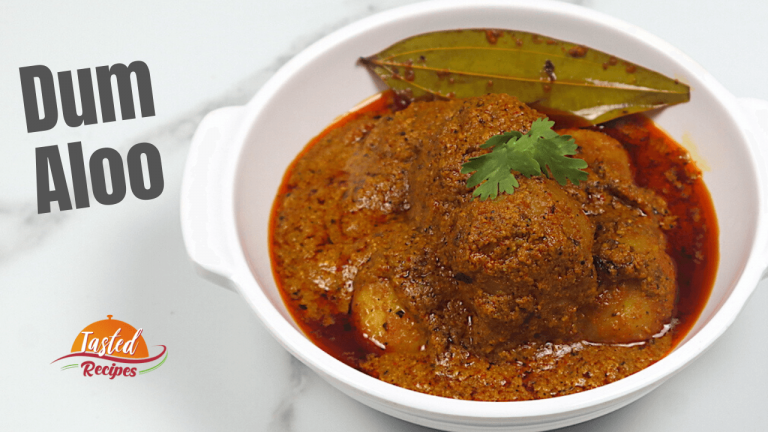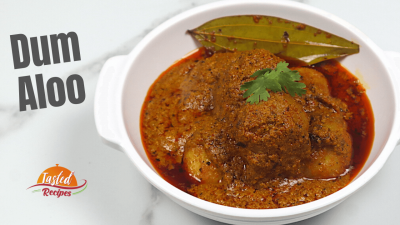 Dum Aloo is a potato-based Indian recipe. It's delicious, tummy-filling, spicy, and tangy as well. Moreover, it's effortless to make.
Mix boiled potatoes with Indian spices like clove, cinnamon, cardamom, ajwain, coriander seeds, cumin, and other spices and enjoy the charismatic night tiffin with your colleagues.
---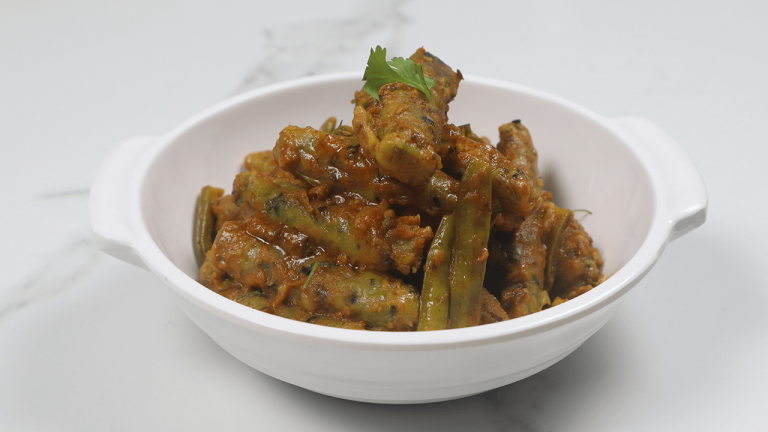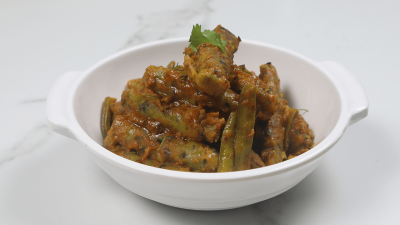 Guar Dhokli is a traditional Gujarati recipe with cluster beans and dumplings. It is cooked with amazing flavorful spices. Dhoklis is similar to pasta, and Guar is rich in iron and fiber. A healthy night Indian tiffin recipe.
---
Sweet Pulav is also called as Zarda is an Indian rice recipe. The rice is cooked with desi ghee and sweetened with dry fruits making this dish rich and flavorsome. It's quick and easy to make a recipe to prepare the night tiffin.
---
Stuffed Brinjal Curry is a delicious Indian recipe. The brinjals are slit and filled with peanuts and spices filling before cooking. You can enjoy this dish with roti, khichdi, phulkas, or rice.
---
Paneer Masala Handi is a creamy, delicious mouth-watering recipe. The recipe is made of cashew nuts, onions, and tomatoes as a base. Everyone loves paneer, and what could be better to pack handi in tiffin. Take restaurant style taste and texture.
---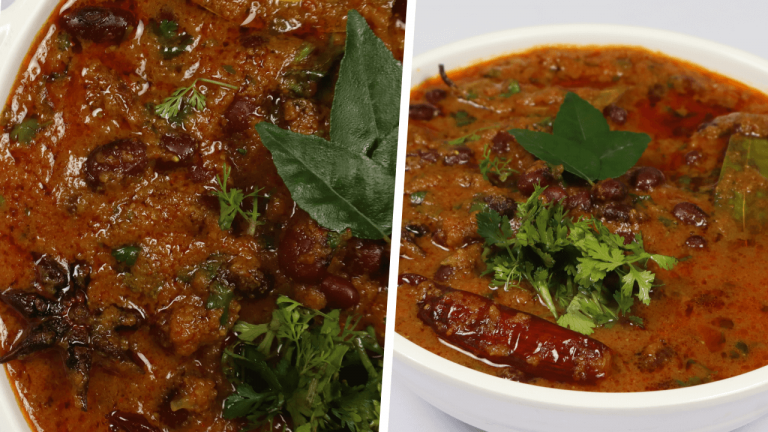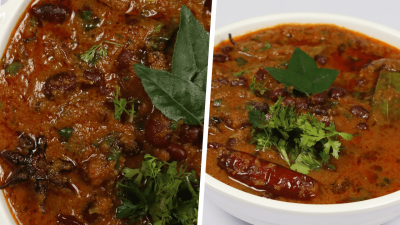 Rajma Masala Curry is a spicy, creamy, and delicious Indian curry with kidney beans. Kidney beans are rich in protein and healthy. Moreover, it's a go-to dish and comfort food. It's best to go with rice as well for night tiffin.
---
Murgh Makhni is a delectable recipe prepare with cream, butter, and aromatic Indian spices. It's the vegan version of butter chicken. A spicy, tangy taste makes it a mouth-watering dish. Moreover, it's Punjabi cuisine, and therefore it's full of flavors and textures.
---
Papdi Dhokli is a Gujarati recipe. It's sour, spicy, and little of sweetness in it. Papdi is a seasonal vegetable, and therefore you can prepare it during the winter season. Also, it's a mouth-watering recipe with high nutrition value.
---
Veg Makhanwala is a creamy, sweet, and buttery recipe. A popular north Indian dish prepared with mixed vegetables. The texture is mouth-watering and has authentic Punjabi taste. Also, it gets ready in just 30 minutes.
---
Kathiawadi Style Papdi Muthiya is a traditional Gujarati recipe. Again, it's a winter season recipe and has a lot of nutrients. You can prepare muthiya with different ingredients like gram flour, bajra flour, or maida as well.
---
Memoni Aloo Sabji is a tangy and delicious recipe. It's tummy-filling and has unique flavors. It takes only 10 minutes to prepare this recipe with fewer ingredients like boiled potatoes, green chili paste, turmeric, salt, mustard seeds, and onion.
---
Cabbage Kootu South Indian dish prepared with cabbage & moong dal. It has coconut and curry leaves flavors. It's a dal famous in South India, and the smell of the dal is just outstanding. Also, it's a healthy dal and has a lot of nutrients.
---
Anda Bhurji is a fantastic egg dish combine with veggies. The taste of the butter in this makes it flavorsome night tiffin. Moreover, it's like a scrambled egg with an Indian touch.
Pair it with Pav or white bread will be fine and enjoy the spicy and little bit tangy Bhurji in your tiffin.
---
Desi Chana Masala is a full-flavored sabji. A healthy option for dinner and tastes spicy too. The Bengal gram is a healthy option and tasty as well. Pack the nutritious food in the tiffin for your husband and make his meal full of fun.
---
Alfredo Pasta is vegan and cheesy pasta recipe. Gets ready in a quick time and has fantastic. Creamy texture. A silky smooth alfredo sauce mixed with pasta and veggies tastes delicious night tiffin Indian recipes.
---
Veg Omelet is a fluffy and vegetarian omelet style recipe. It's light on the stomach at night time and also gets ready in less time. One can make this from gram flour and mixing other vegetables like onion, tomatoes, and green chilies.
---
Chickpea Curry is a mouth-watering Indian recipe. Also, it has a fresh coconut aroma and a semi-gravy dish. It's a spicy and healthy recipe. A perfect curry for tiffin to give tummy-filling experience.
---
Dhaba Style Egg Curry is a tasty, spicy, delicious, and tangy melange of all spices. It is a go-to recipe for your food pangs. Moreover, it doesn't take much time to prepare.
It has boiled eggs, with gravy of tomato puree, cloves, ginger garlic paste, red chili powder, garam masala, and other spices to make this egg curry one of the tastiest.
---
Brinjal Gravy is evergreen and delightful recipe. Moreover, one can prepare this sabji with fried and smashed groundnuts to tune different flavors all together.
You can enjoy this sabji with rice, roti, and Idli, dosa as well.
---
Shahi Paneer is a tasty North Indian dish. Paneer is an evergreen ingredient to include in dinner time. It's called shahi because it includes cream and yogurt. So, this dish is best to pack in a tiffin box.
---
Cream and curd rice is a simple Indian rice recipe. It's straightforward to make and tasty. Also, the mixture of cream and curd rice is the best thing.
Use a thick curd for amazing texture experience. Rice meals are perfect for night Tiffin Indian recipes and also heavy on the stomach.
---
Idli Manchurian is an Indo-Chinese recipe and perfect fusion recipe. Here, Idli is prepared with usual cooking and then cooked with Chinese sauce. It will make you feel like Manchurian. Also, make your staff go crazy over an excellent night dinner.
---
Pudhina Rice is also known as Mint Rice. It's refreshing and healthy as well. Also, the fragrance of the rice is quite aromatic and a perfect choice for night Tiffin Indian recipes. Cook rice with Indian spices like pepper powder, bay leaves, cloves, mustard seeds, green chili, and red chili. An amazing rice recipe is ready.
---
Sambar Rice is also known as sambhar Saddam, is a south Indian recipe. It's a traditional recipe and perfect tiffin recipe. The yellowish color is eye-catchy, and also, this meal is full of protein.
---
Veg Bread Pizza is a perfect night Tiffin Indian recipe to get crazy over. It's kind of a fusion recipe and surely wins everyone's heart. Moreover, it has three layers: the bread, white alfredo sauce, and crunchy veggies. It's the perfect combination of three loved things, and also, it's very cheesy.
---
Egg stumbled is a light night Tiffin recipe. It's similar like egg scrambled, but the only difference is the bread added in the dish. So, it's a delicious, unique egg recipe that is perfect for a dinner meal. Also, some veggies are mixed with it to make it delicious and tummy-filling.
---
Bread Manchurian is an innovative and tempting recipe. Also, it's an Indian fusion recipe and prepares with simple home ingredients like bread, cornflour, and Chinese sauce. It's a delicious recipe to enjoy in your tiffin.
---
Boiled Potato Fry is a straightforward recipe and gets ready in some time. Moreover, it's a south Indian recipe and tummy-filling. Here, one fries the potatoes and then cooked with Indian spices and garnish with coriander leaves. It creates an aromatic fragrance in the dish.
---
Pumpkin Fry recipe is a south Indian recipe. A shallow fry pumpkin, cooked with mustard seeds, coconut oil, red chili, and salt, tastes delicious. Also, it's perfect night tiffin Indian recipe that gets ready in less time.
---
Lemon Rice is a south Indian rice recipe. It's tasty, tangy, and full of flavors. Also, it's refreshing and elevates the taste. Serve it with any type of raita to enjoy the tangy and little spicy flavors all together.
---
Dahi Baigan is everyone's favorite Indian sabji recipe. It's spicy, tangy, and has a gravy base. Prepare with eggplant, curd, and Indian spices. A very delicious recipe and perfect during the summer season.
---
Surti Papdi Undhiyu is a traditional dish from Surat. It's a famous Gujarati recipe that has various health benefits and also best in taste and texture.
The cooking method is also very different and has a lot of vegetables in it, like cauliflower, potato, tuvar dana, green peas, sweet potato, tomatoes, and brinjal. Pack Undhiyu in night tiffin to make your husband smile with his heart.
---
Peri-Peri Egg Curry is a fantastic treat to your stomach. It's spicy and tangy and different curry than regular ones.
The curry is colorful and mouth-watering tanginess. Also, it takes very little time to cook, and the look of the dish is outrageous.
---
Coconut Rice is a homemade recipe. A simple, aesthetic, and full of coconut flavors Indian rice recipe.
It doesn't more than fifteen minutes to prepare this and pack for tiffin at night. Also, it's very soothing with texture and the look of the dish with home ingredients.
---
So, here are some fantastic night tiffin Indian recipes to pack for your husband or wife. There are some sandwiches, pizza, rice, egg recipes, and curry recipes to create a flavorsome meal.