Here are Karva Chauth recipes to celebrate the most famous Indian festival in India. Most celebrations in India have a connection with food.
Here are 20+ tasty recipes to make on this Karva Chauth in a special way.
Karva Chauth is the day when a woman observes the fast to protect his husband's health & wealth. They last for a long time and break in the evening when the moon shows up. Any festival in India is specifically focused on the food for the particular season.
During this day, the tastiest food is being served at home. All the women in the house make the exotic dishes the house.
This 2020, make special recipes for the festival.
Check Out These Best Sabudana Recipes With A Twist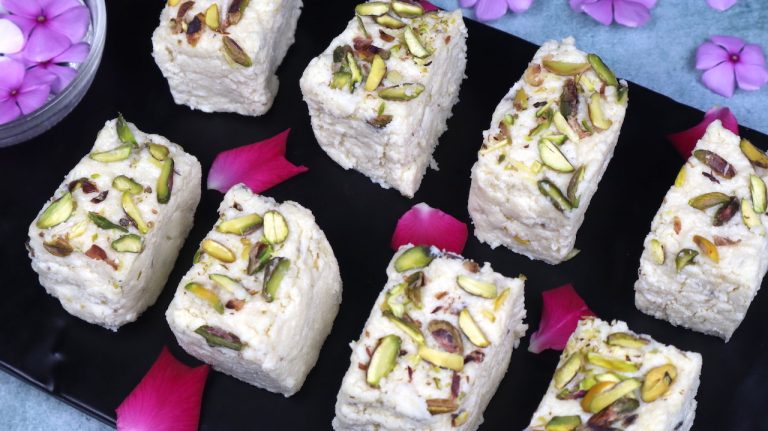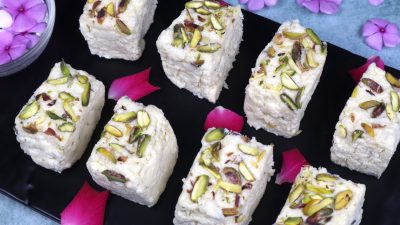 Paneer Kalakand is an Indian sweet dish with paneer as its major ingredient. It is a quick and easy Indian milk cake.
---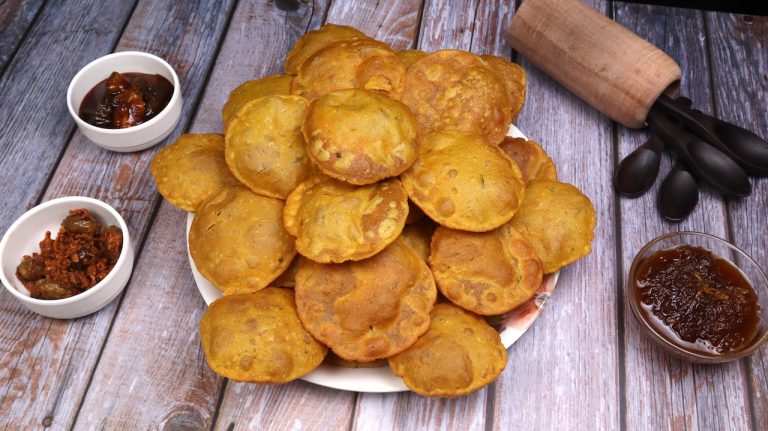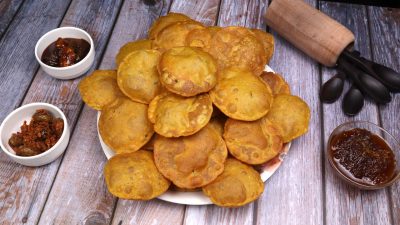 Aloo Puri is an extremely delicious Indian deep-fried flatbread snack.  This is a Punjabi snack that we make with potato, flour and spices.
---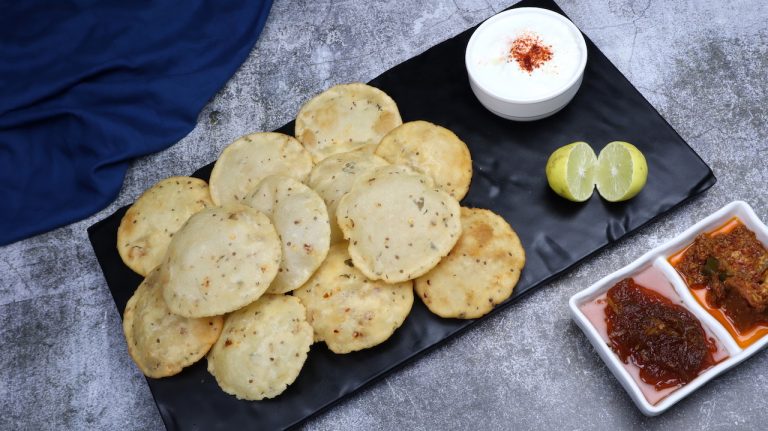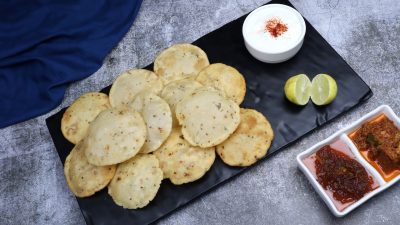 Suji Puri is a traditional puffed Indian fried bread that is made of all-purpose flour or wheat flour. Other names for it is Puri or Luchi.
---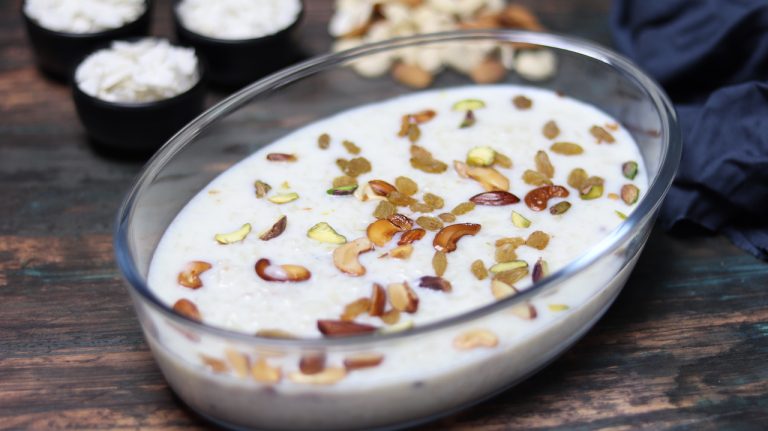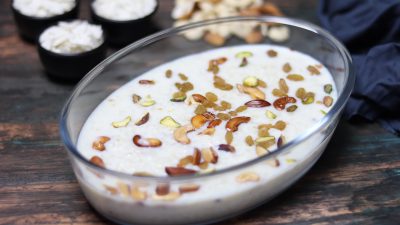 Poha Kheer is a sweet dish that has poha or rice flakes as its main ingredient. It is also known as Aval payasam in the Tamil language.
---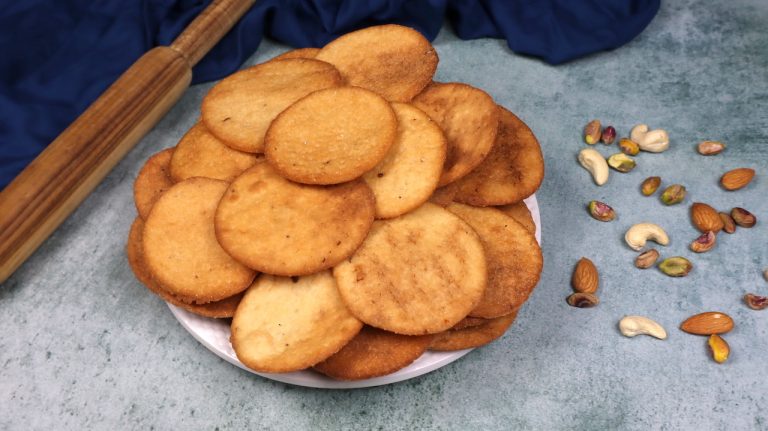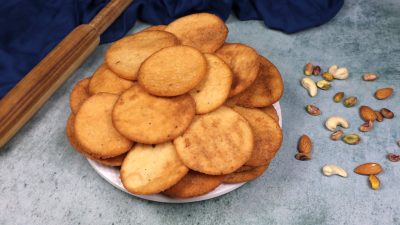 Rava Maida Puri is a traditional recipe that is crispy. People consume this snack during festivals like Diwali or Navratri.  
---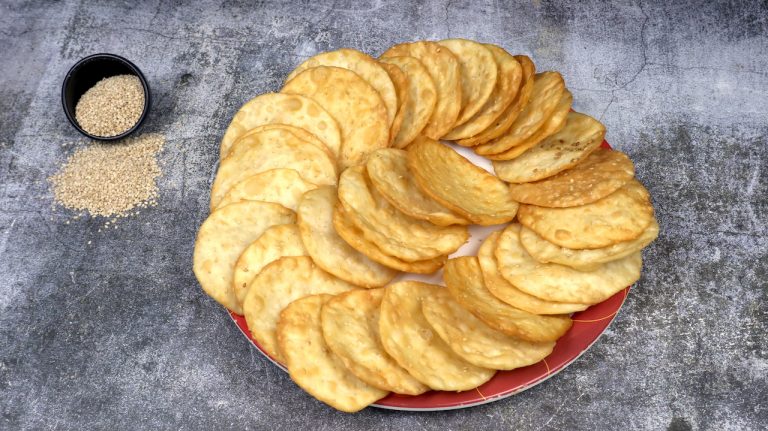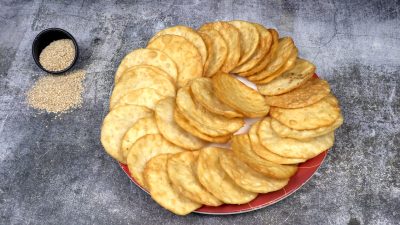 Suvali Puri is a crispy and delicious deep-fried traditional Indian flat-bread. It is a specialty of Gujarat and is very similar to crackers.
---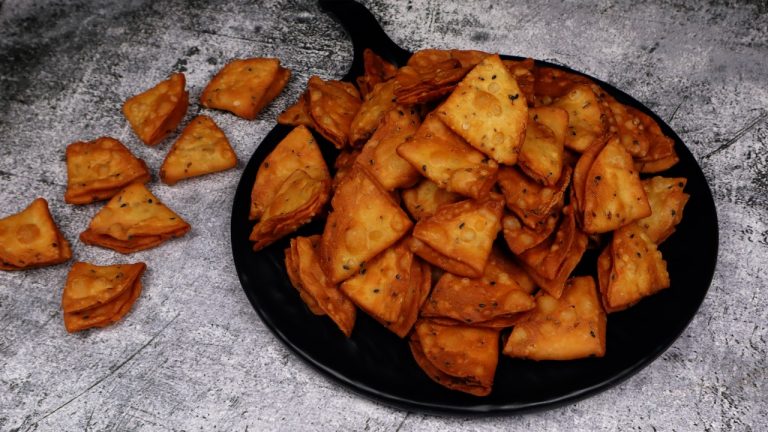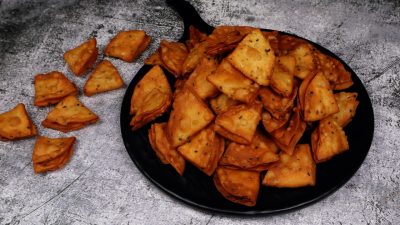 Samosa Puri is a crispy, crunchy, and savory snack. It is very similar to Namak Pare and looks like a miniature samosa. It is popular in Gujarat.
---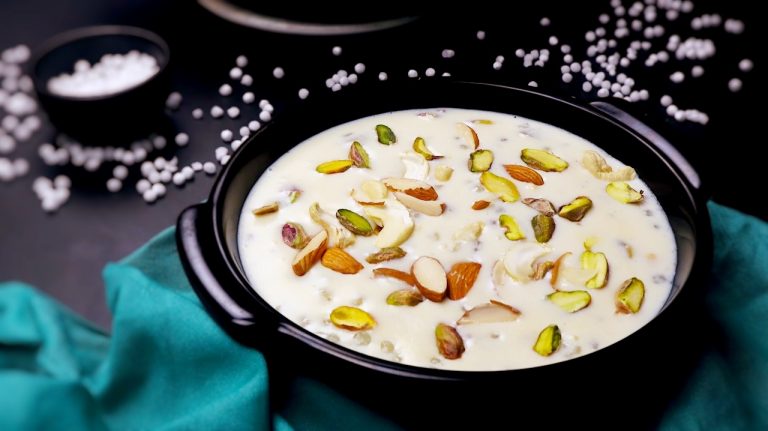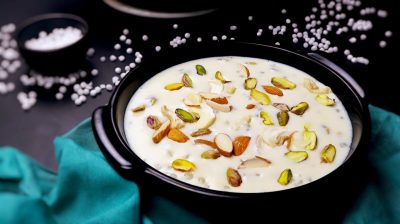 Sabudana Kheer is a deliciously creamy dessert consisting of sabudana as the main ingredient. This is a quick and instant recipe to make.
---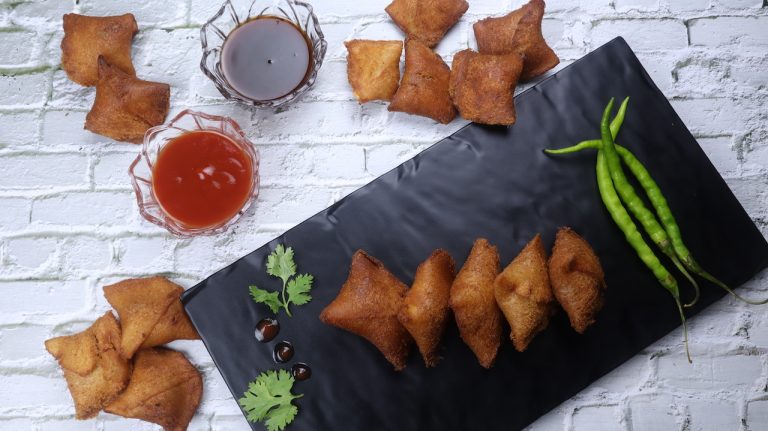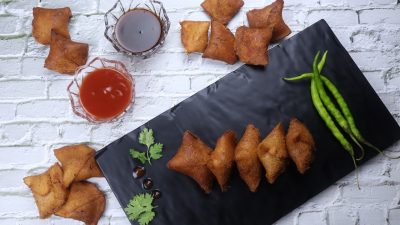 Bread Samosa is an innovative snack recipe for regular samosa where bread slices are used to make samosas instead of dough strips or sheets.
---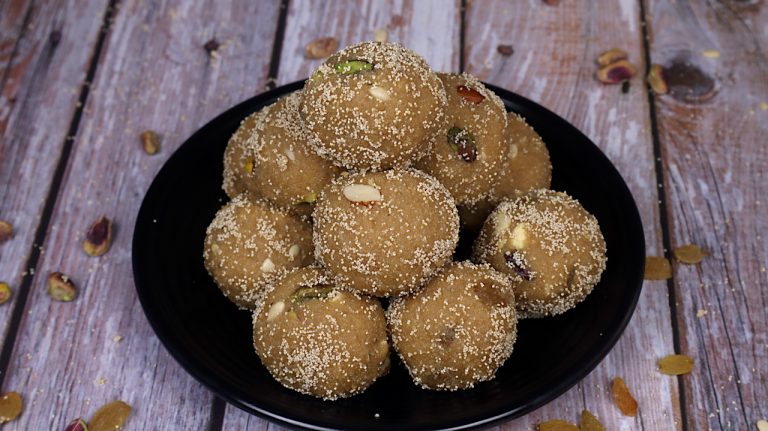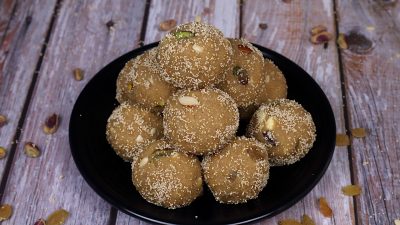 Churma Ladoo is a famous festive sweet recipe of Gujarati cuisine. This recipe is also a traditional sweet delight of Rajasthani cuisine.
---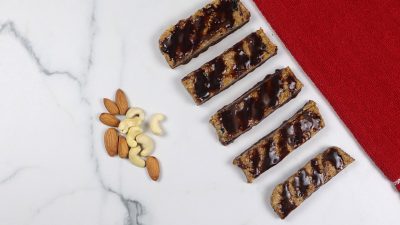 Cocoa Dip Protein Bars are a homemade, no-bake snack recipe. These are not only great in taste but extremely healthy recipes as well.
---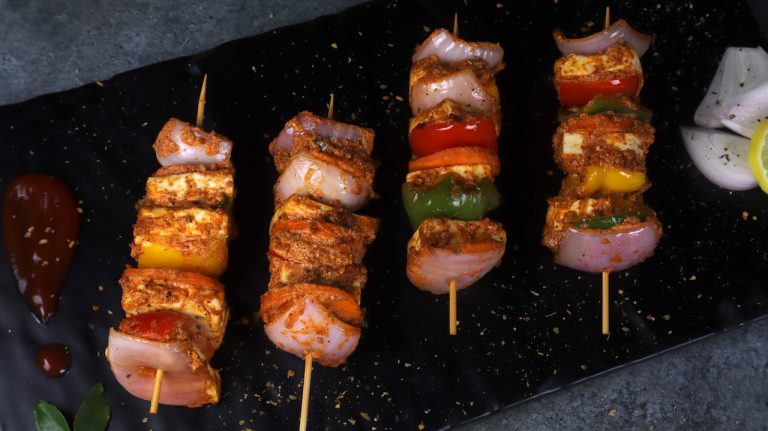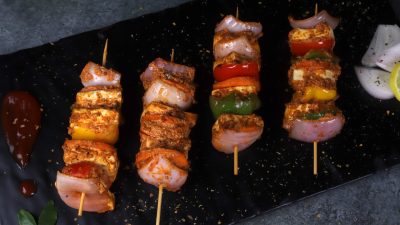 Paneer Tikka is a famous North Indian tandoor food. Here paneer is marinated in yoghurt & grilled thereafter. Click to watch the recipe video.
---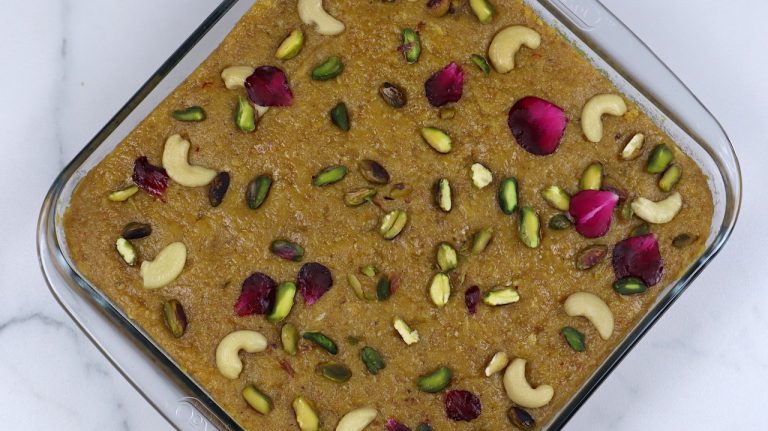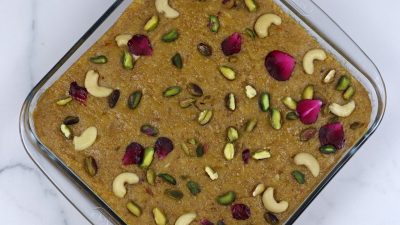 Chana Dal Barfi is a extremely tasty sweet delicacy in India. The dessert is consisting of roasted chana dal, sugar, and milk.
---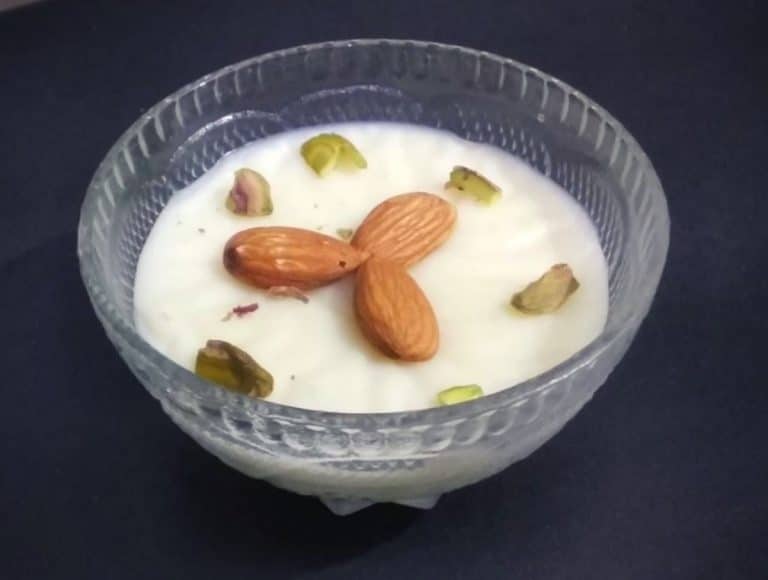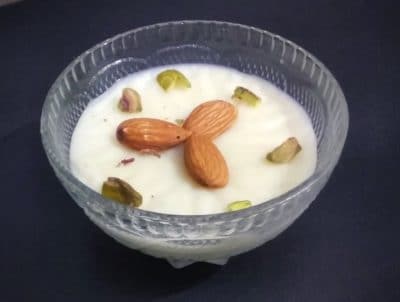 Rice Phirni is an easy & quick to make creamy dessert . In North India this dessert is a must on every festivals like Diwali or Karwa Chauth.
---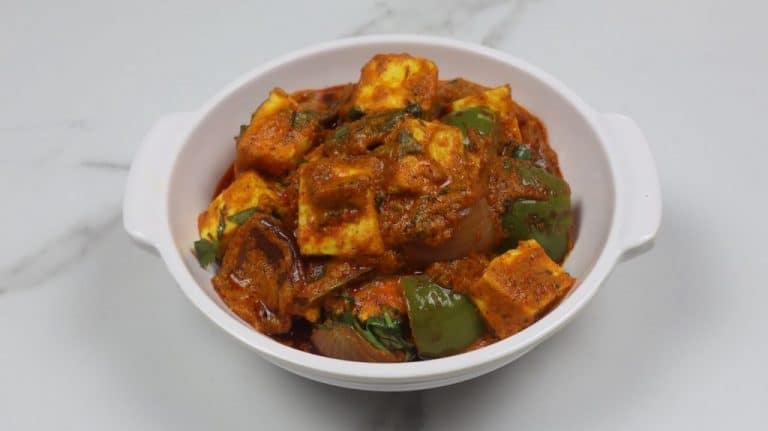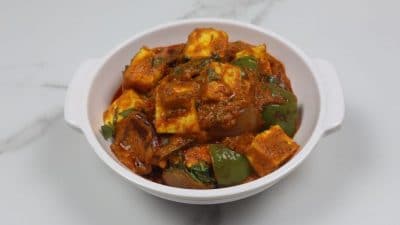 Paneer Handi or paneer masala is a delicious rich gravy recipe of India. Made with the puree of cashew nuts, onions, and tomatoes as a base.
---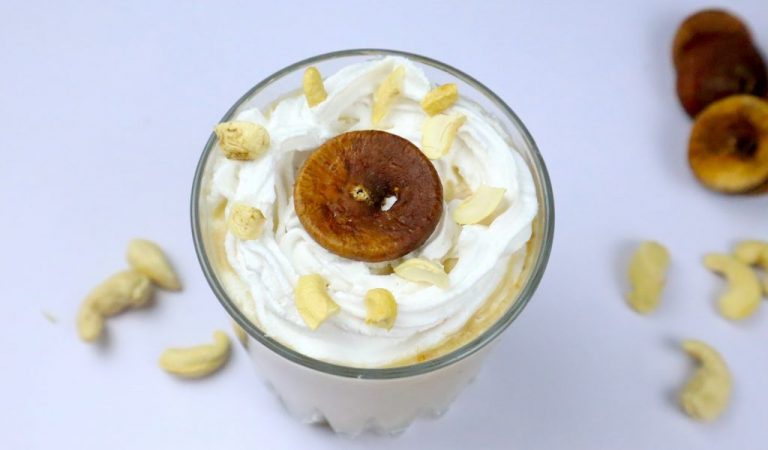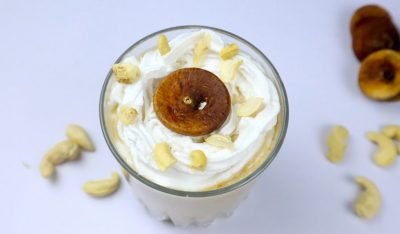 Kaju Anjeer Milkshake is a creamy nice milkshake & has many nutritional values. It tastes scrumptious when the chewy fig comes into your mouth. The thickness of the shake is real goodness.
---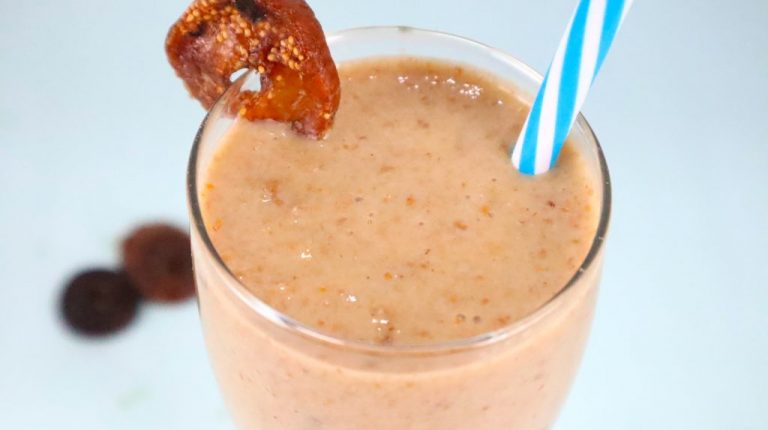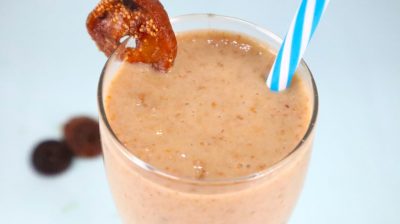 Anjeer milkshake is a quick & healthy recipe for all ages. In this recipe, we have used fresh soaked figs crushed with milk & sugar syrup.
---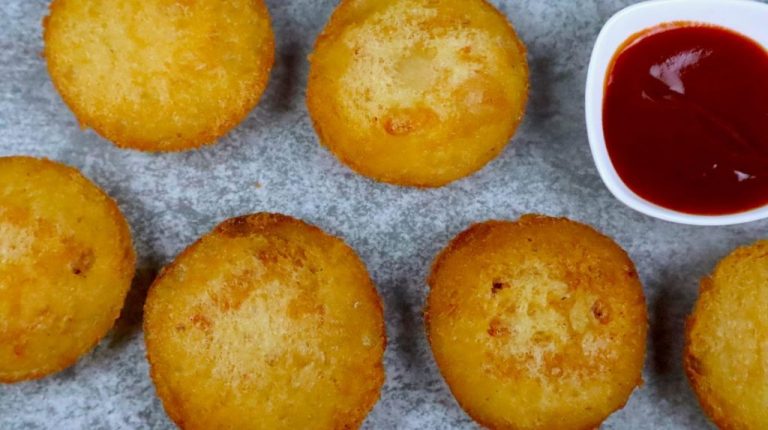 Spicy & delicious Tandoori Paneer Pakodas is a ginger food created with some twist. Paneer coated with tandoori masala sealed in bread & then fried.
---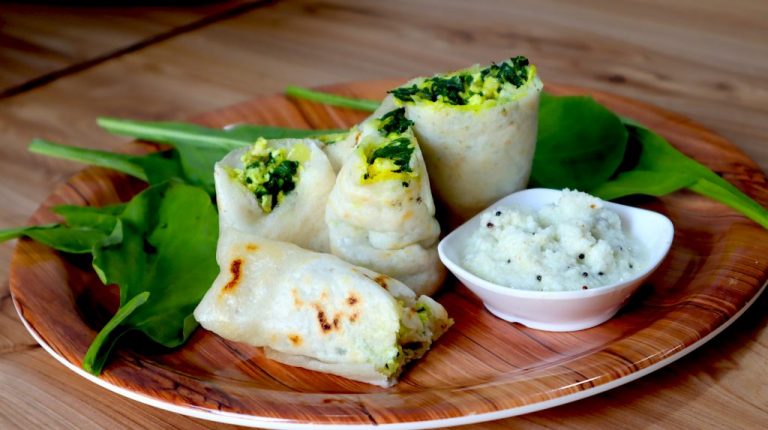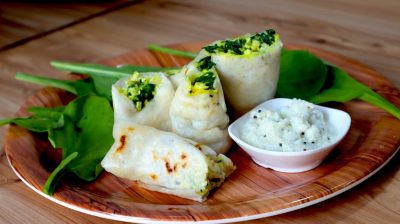 Palak Paneer Cheese Dosa is a Indian fusion recipe. The dosa is filled with yummy Palak sabji and it taste really different.
---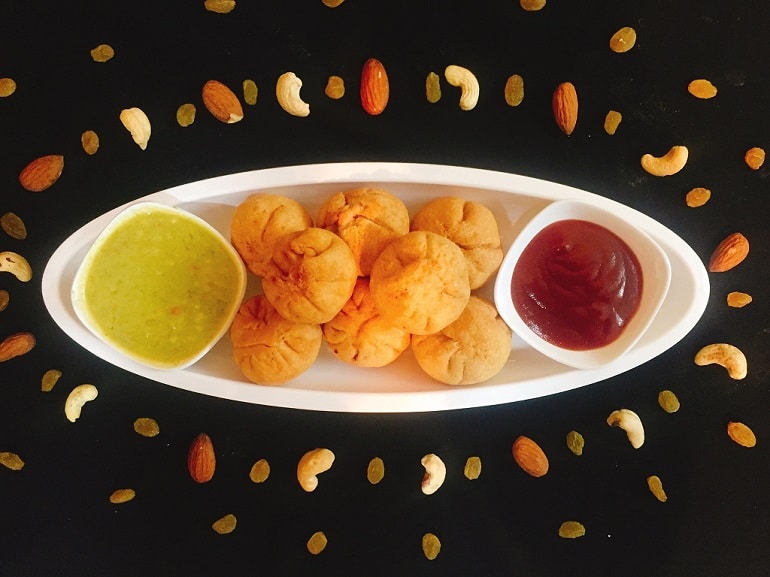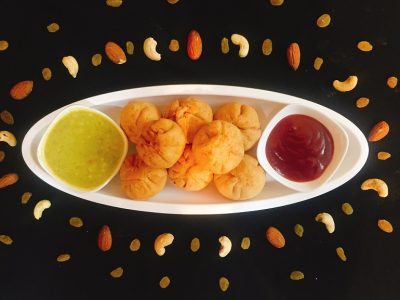 Dry fruit Kachoris are small balls of maida stuffed with a grounded moong dal, dry fruits, and Indian spices. Sweet & sour inside and a crunchy outside.
---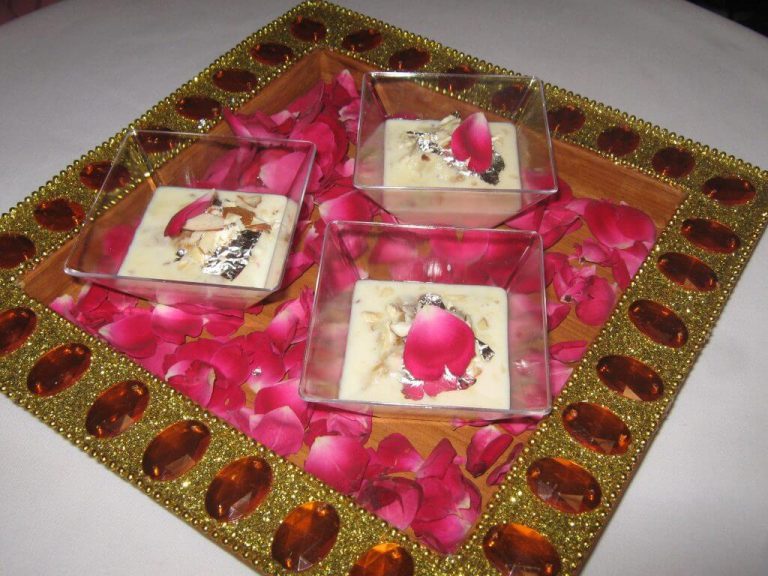 Anjeer & Gulkand delight is delectable dessert made with rich dry fruits like Anjeer & garnished with Gulkand. It's no sugar dessert made for special event.
---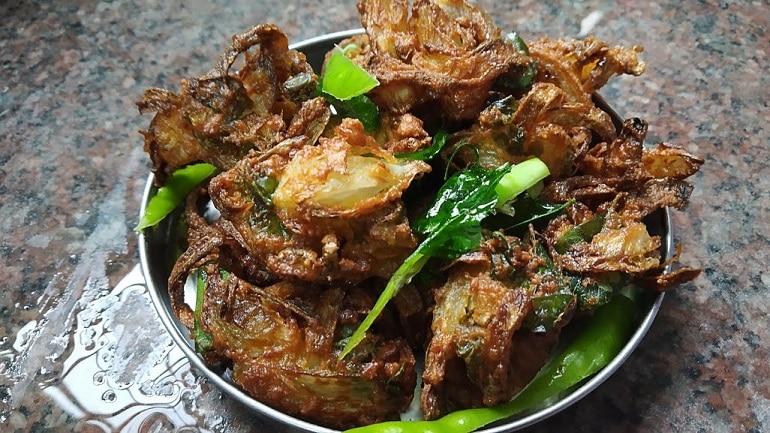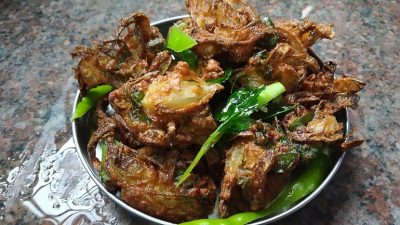 Onion Pakoda recipe is a popular simple and crunchy evening snack in India. Onion Pakoda goes well with a cup of hot tea or coffee during the rainy season. 
---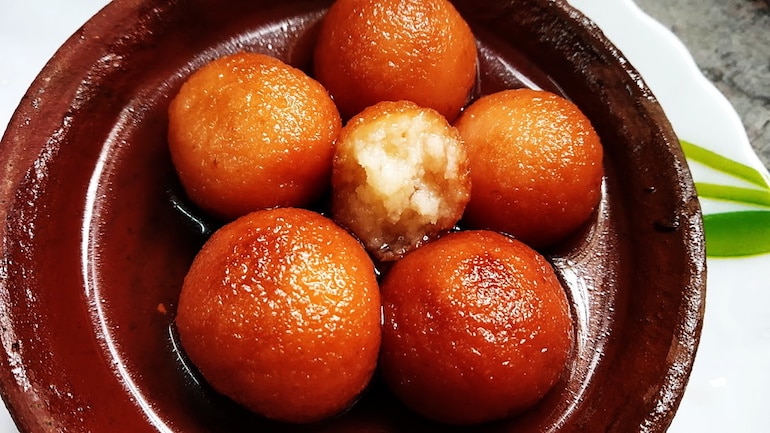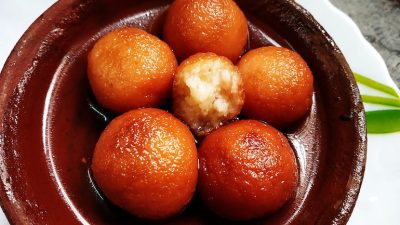 Bread Jamun recipe is a delightful and easy on-the-spot dessert made up of breadcrumbs. The taste is stunning and unique from the normal Jamun.
---