Are you looking for some cool and yet refreshing Ramadan sharbat ideas? I am damn sure you won't be disappointed.
During Ramadan, Muslims eat before sunrise or Suhoor to observe the fast. The Suhoor meal provides enough substance to last throughout the day. After the sunset, a proper meal is taken to break the fast, which is called Iftar.
Iftar meals hugely vary in delicacies.  From glistening Kebab starters to mouth-watering dessert delights, the meal will have something to offer to everyone.  Muslims all over the world will prepare something unique and exclusive beautiful dishes.
Despite everything, this quest of 'from fasting to feasting' is not complete without the inclusion of the sharbat. Sharbat is an inevitable part of iftar, providing the cool needed after a whole day of not having any liquid in your system.
Yet deciding which sharbat to make is a whole lot of time-consuming process.  But now, this need not be a fuss over as we are providing a  list of 15 fresh juices and 15 milkshakes that we can make in Ramadan.
The list of Ramadan sharbat ideas is sorted into three divisions according to the ten days of each Ramadan ashras.
Here is the list of juices to rejuvenate and stimulate you after long hours of fasting.
Download our Free Recipe Cookbook
---
Rehmat Ashra 10 Sharbat Ideas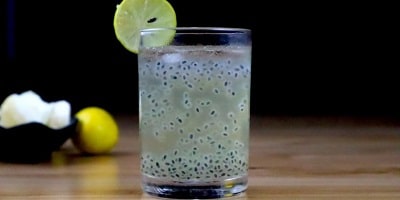 Gur Ka Sharbat is a perfect thirst killer drink and is the first of the 30 Ramadan sharbat ideas. First, you need to mix water and jaggery until it completely dissolves. Then, you can adjust the sweetness accordingly. Add some lemon juice for some tanginess and stomach coolant basil seeds. And you are done!
---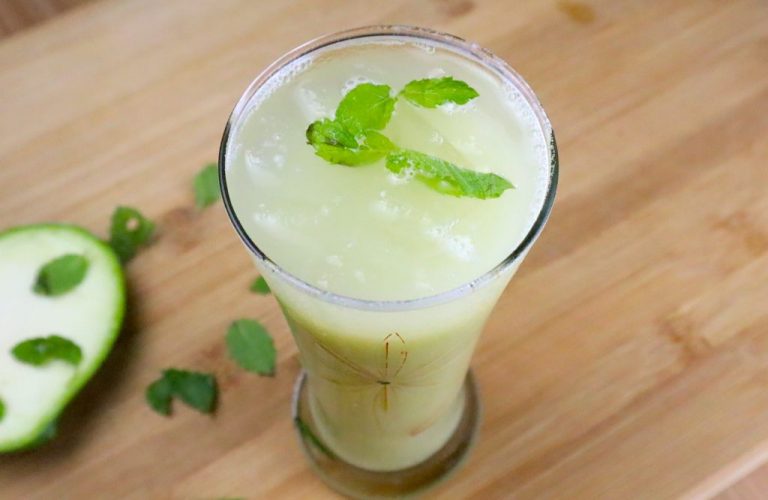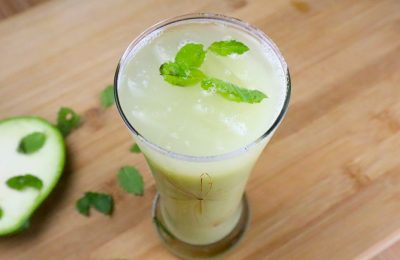 You cannot miss mango juice in Ramadan, and it is the next sharbat idea for iftar. This juice is made in two different ways: boiling the raw mango and using raw mango directly.  Raw mangoes or kachi Keri keep your body hydrated. So do. It is a perfect choice for iftar during Ramadan.
---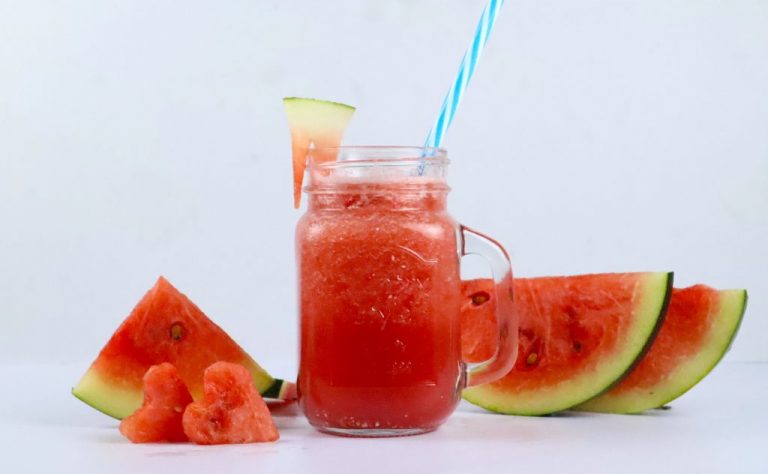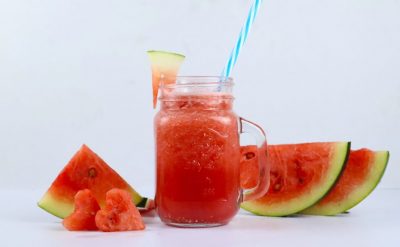 Watermelon juice is one of the best options as an iftar drink in Ramadan. It is a 100% natural drink full of vitamin C & keeps your body hydrated. Easy to make, quick in time and a natural protector from heat and sunburn.
---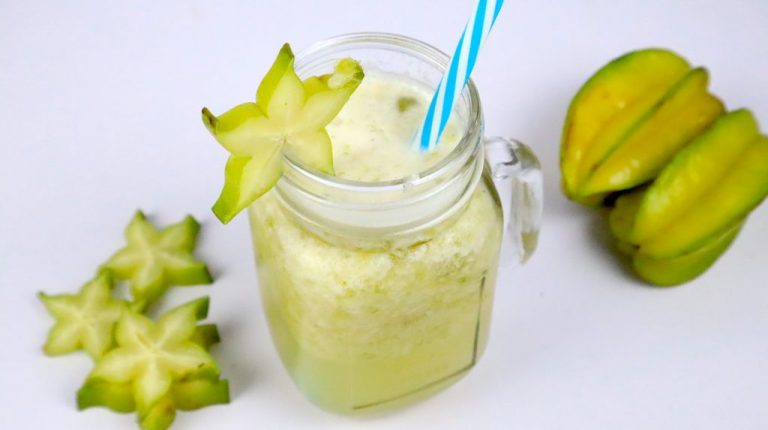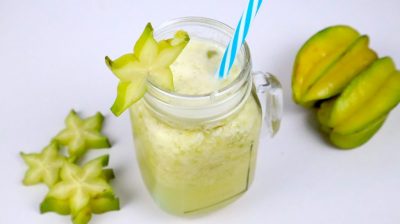 Star fruit is an excellent sweet & sour beverage providing you with all the coolness. Starfruit, one of the best tropical fruits, is a sweet and sour exotic fruit with fantastic health benefits.
In addition, it is a good juice for pregnant ladies for their sudden hunger peaks.
---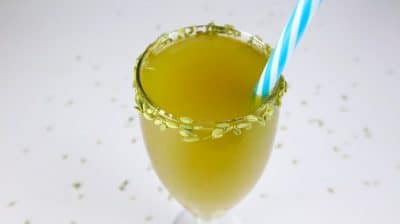 Fennel seeds sharbat or Varyali Sharbat is a popular Ramadaan drink in India. This sharbat requires only three ingredients: fennel seeds, water, and sugar syrup. During Ramadan, Fennel Seed Sharbat helps the body stay hydrated, making it one of the best options for iftar.
---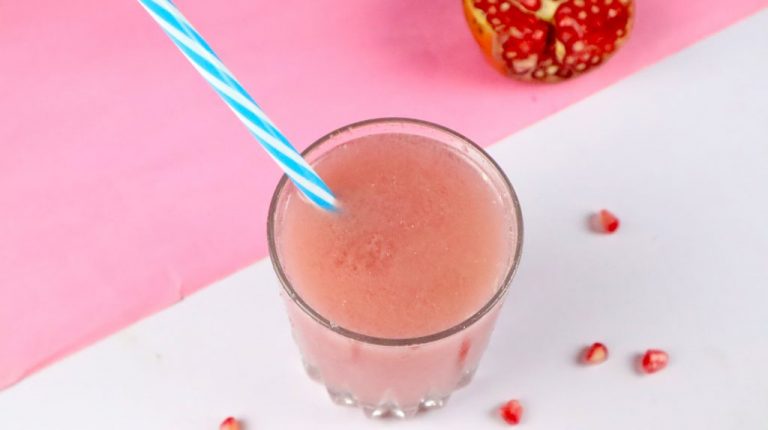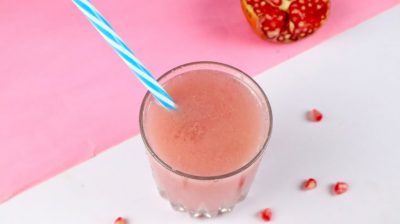 Pomegranate juice is a fully packed, appetizing drink providing many health benefits. It is also a blood purifier rich in antioxidants, vitamins, antioxidants, potassium, etc.
Pomegranate reduces bad cholesterol and raises good cholesterol in our bodies. In addition, this drink gives fluid balance to your body and is an excellent option for iftar.
---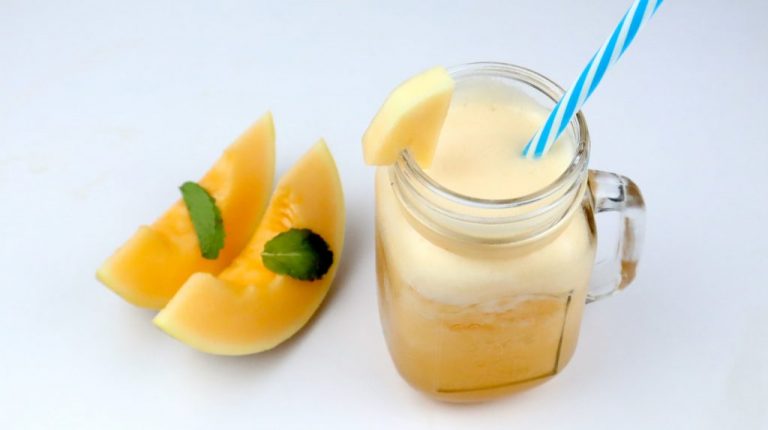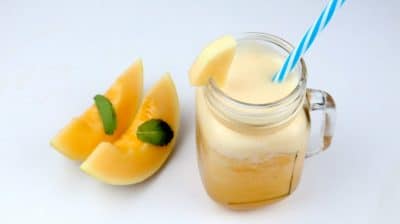 Musk Melon juice is a refreshing drink that you will love & repeat maximum rounds. It gives you total relaxation once you drink it. This drink provides you with the energy you need during the Navratri vrat or Ramadan fasting. Thus you can include it in iftar, Shehri or your breakfast.
---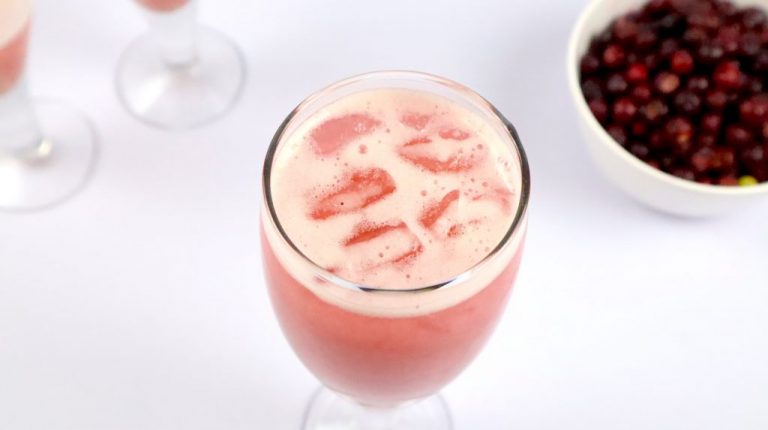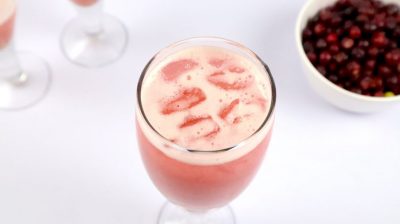 Phalsa juice is also known as Indian berry juice, made from phalsa fruit berries crushed with water & with sugar syrup. It is sweet and sour & has a fantastic pinkish texture.  It is a seasonal fruit and not readily available everywhere but only available in summer in limited quantity.
---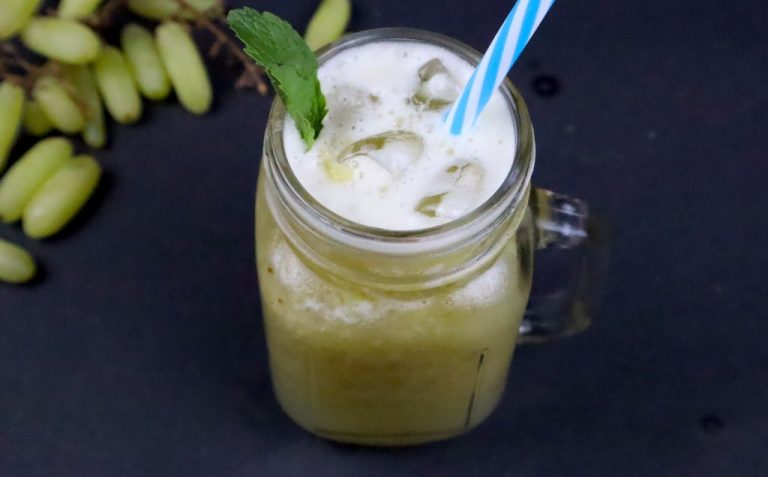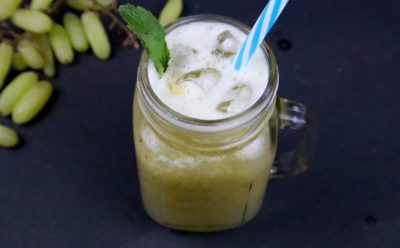 Grape juice is a perfect Ramadan iftar sharbat. It tastes sweet or tangy and is an instant energy booster in iftar.
Fresh Grape juice can be perfect after a hard workout, swim. You can make grape juice with both green and black grapes.
---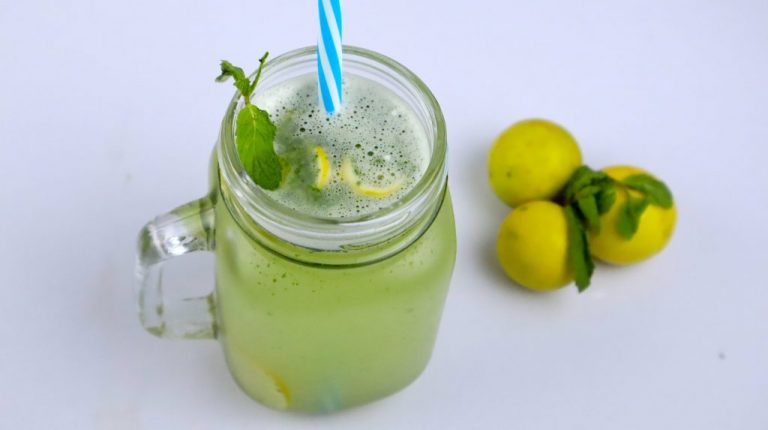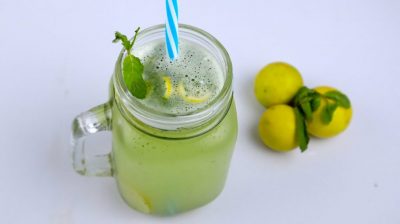 Lemon Mint Drink or lemonade is a refreshing, tasty drink and is a favourite for Ramadan iftar. Blend up some fresh lemon juice and fresh mint and a pinch of salt and sugar. That is all.
---
Also Read:
Are you overwhelmed while deciding on the iftar for Ramadaan? Worry not! This list of 100 iftar food ideas can help you for sure.
Maghfirat Ashra 10 Sharbat Ideas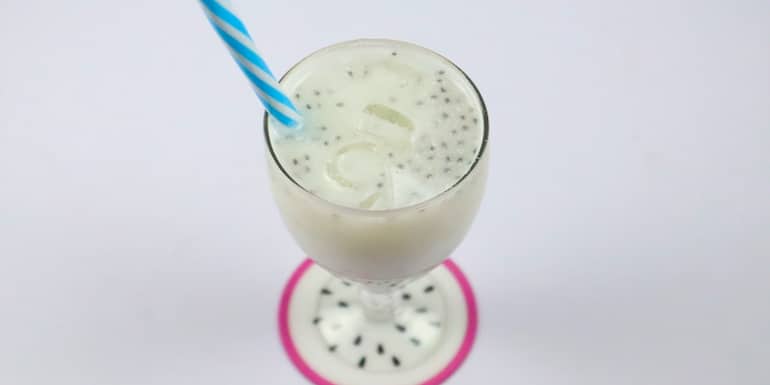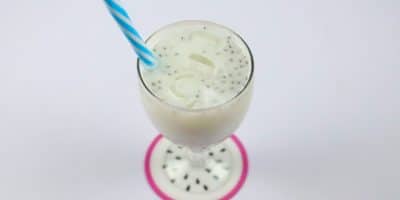 Milk soda is a classic Indian fusion drink that mixes milk with any sweetened soda and basil seeds. It is a refreshing drink that helps to quench the thirst during the iftar of Ramadan.
---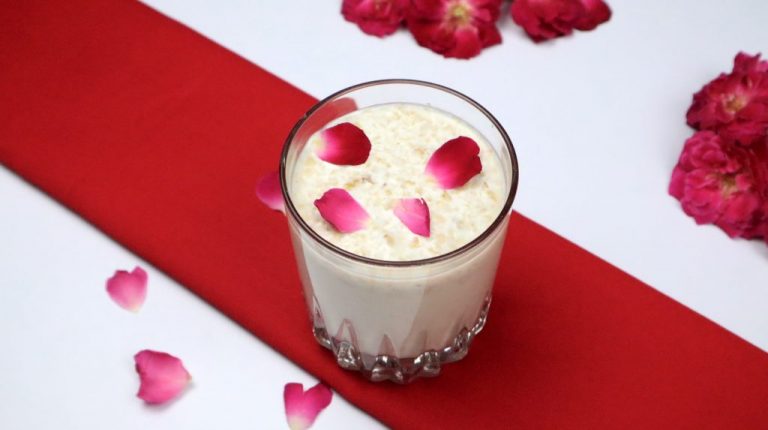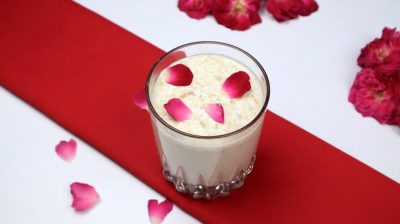 Gulkand milkshake is an eye-pleasing and flavourful lovely milkshake to offer your loved ones. To form, Gulkand Rose and Sugar are mixed and kept for days. It is an excellent body cooler and a perfect sharbat idea for Ramadan Iftar.
---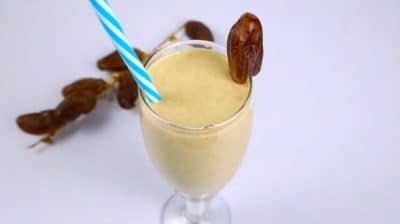 Date milkshake is a highly healthy sweet shake recipe for all ages. It is made by blending dates, milk & some ice.
A perfect delectable shake to get energy for a full day.
---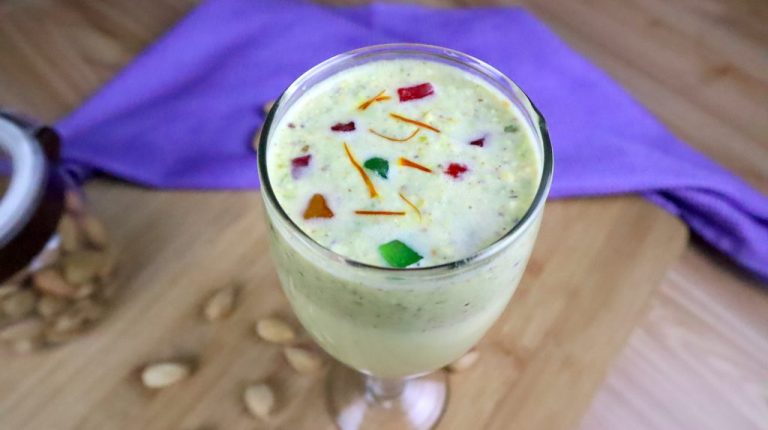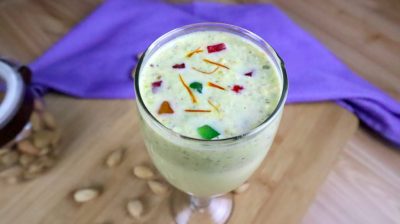 Kesar Pista milkshake is a traditional healthy shake with the nutrients of saffron and nuts. It is made with soaked Saffron (Kesar) and crushed Pistachios(Pista). One of the healthy shakes for people of all ages, especially children.
---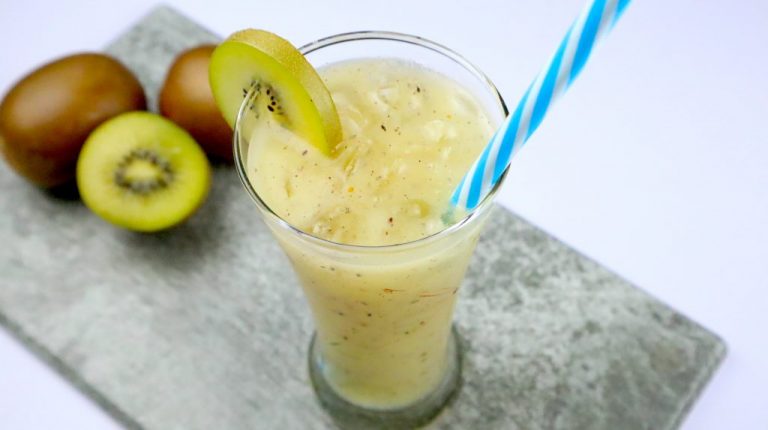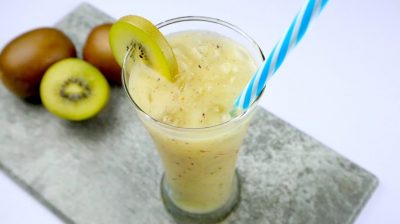 Kiwi juice is a refreshing drink that is very rich in vitamins & minerals. Just three ingredients are used to make it – fresh riped Kiwi fruit, sugar syrup, and some ice. This fruit is sweet & tangy, which makes it tasteful—an extremely healthy drink &  energy booster drink to relax your body & mind.
---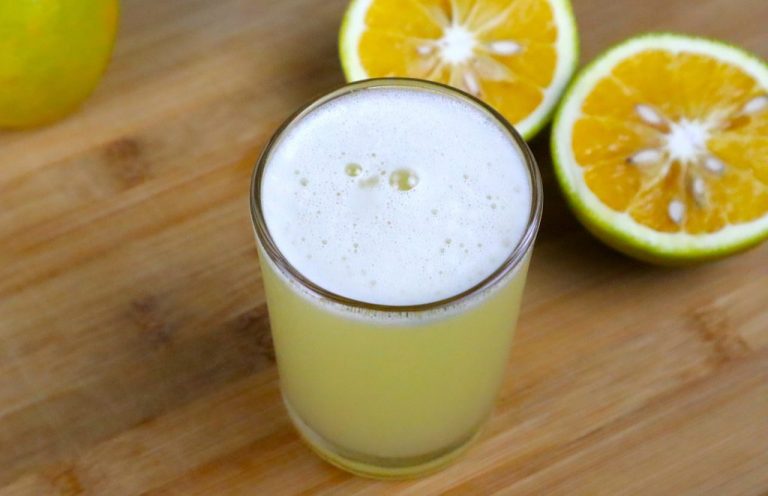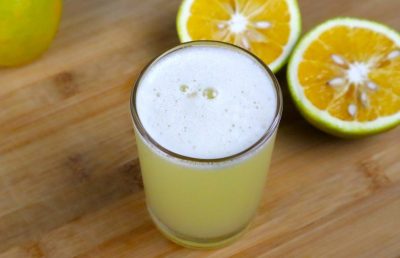 Sweet lime juice is one of the delightful juices packed with minerals, vitamins & antioxidants. It is simple and easy to make with readily available ingredients. A perfect drink for Iftar to rejuvenate your sugar level and energy.
---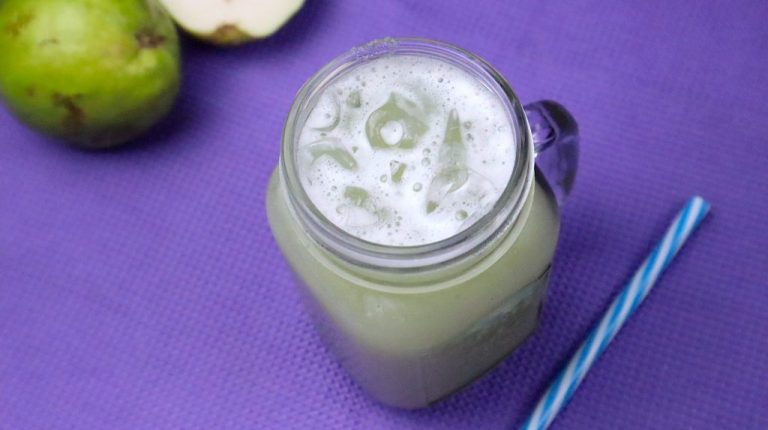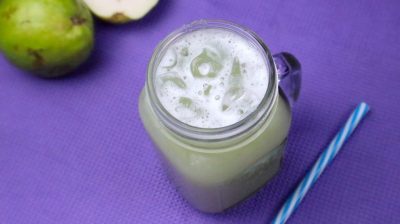 Guava juice is a highly delicious and healthy tropical juice. It is thick in texture and tangy at the same time. Guava is a superfood as it contains Vitamin A, C, E, Lycopene, Antioxidants, Manganese, Folate, Potassium, Phosphorous, Phytochemicals, Magnesium, and Dietary fibre. A must include in your everyday diet.
---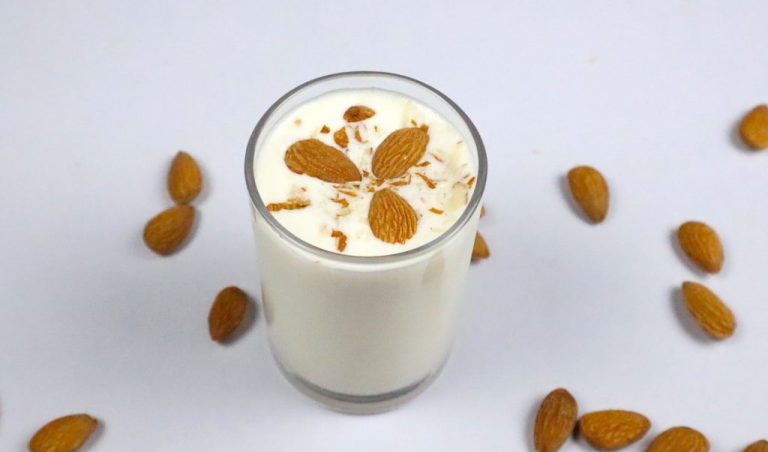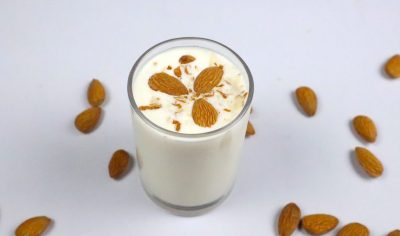 Almond is known to be a storehouse of nutrients. Quick and easy badam milkshake Almond milkshake is made with soaked almonds, milk & sugar syrup.  Badam Milk with a lot of ice will be the perfect choice on hot days and for Ramadan iftar as it is incredibly soothing.
---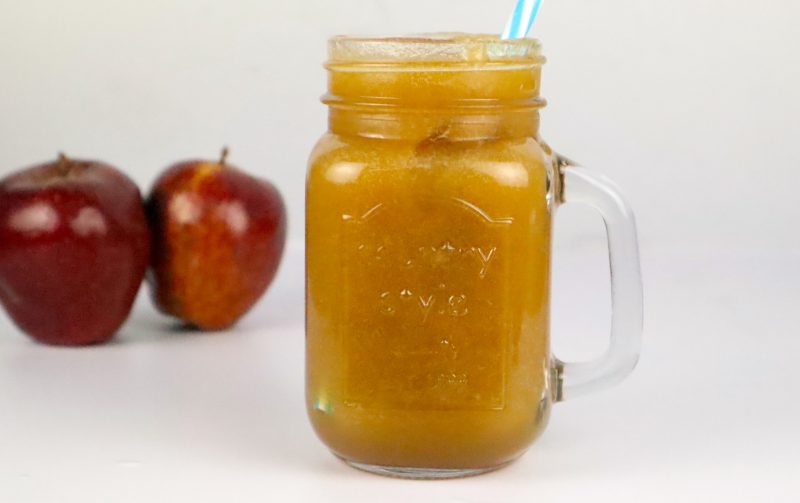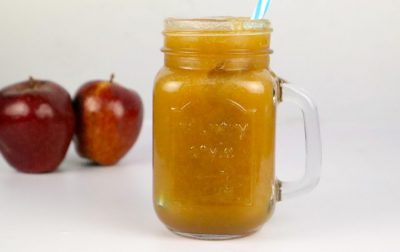 Apple lives up to the saying, "An apple a day keeps a doctor away." We juiced fresh apples, adding sugar syrup and ice cubes – chilled, quick time juice.  It has concentrated natural phenols, which help reduce stress and calm your mind. You can make it in two ways:- with milk or with water, whichever you prefer.
---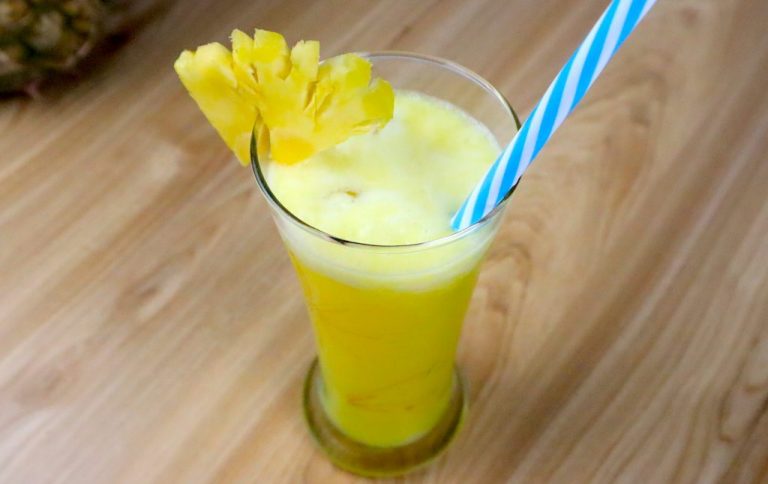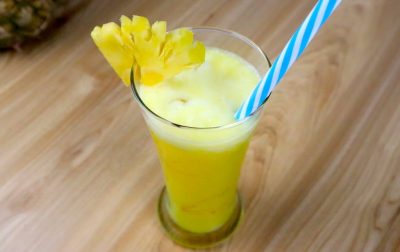 Pineapple is excellent in taste and health. You need to mix pineapple with water, sugar syrup & ice cubes, and your chilled thirst killer juice is ready in no time. It is rich in fibre and low on calories and is one of the best sharbat in Ramadaan.
---
Khalasi Ashra 10 Sharbat Ideas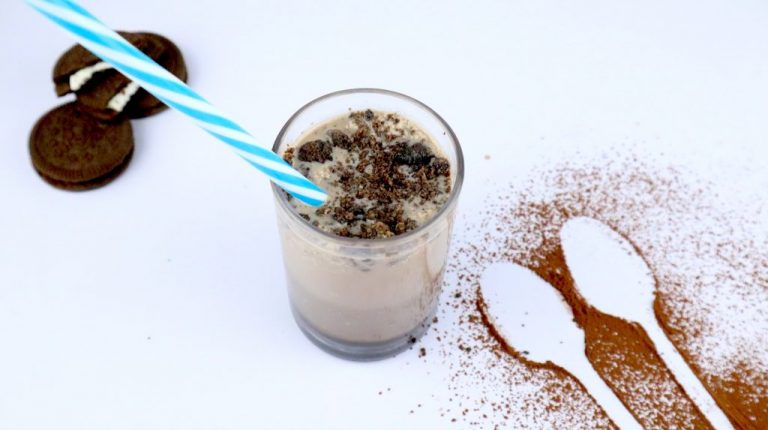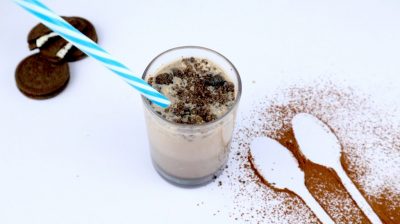 Oreos are a favourite of children. In addition to milk and cream, it becomes a delight for them. You can also serve Oreo milkshakes with amazing Vanilla ice cream and chocolate syrup. It is such a simple recipe that even kids can make it themselves.
---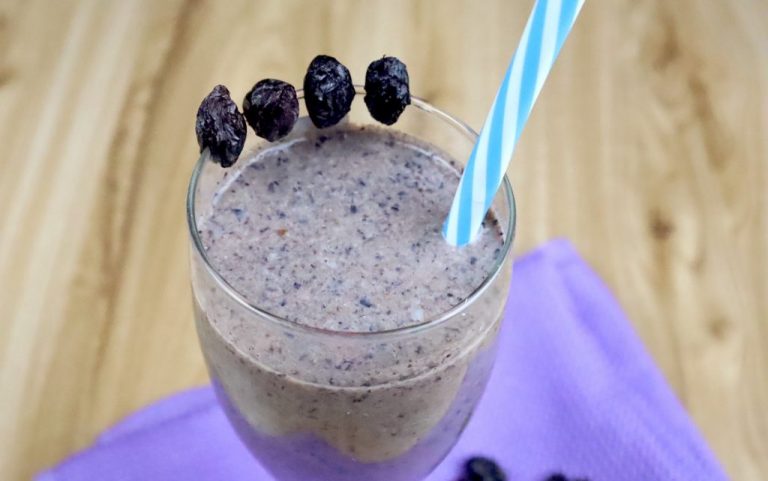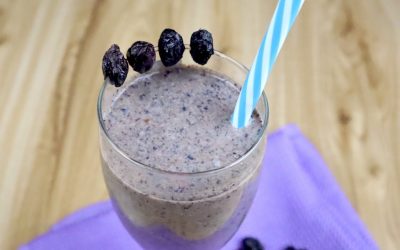 Raisins milkshake is one of the healthiest drinks making it a great accompaniment. It is a perfect combination of sweet and yummy milkshakes and full of health benefits. The layer is thick and tastes sweet and tangy.
---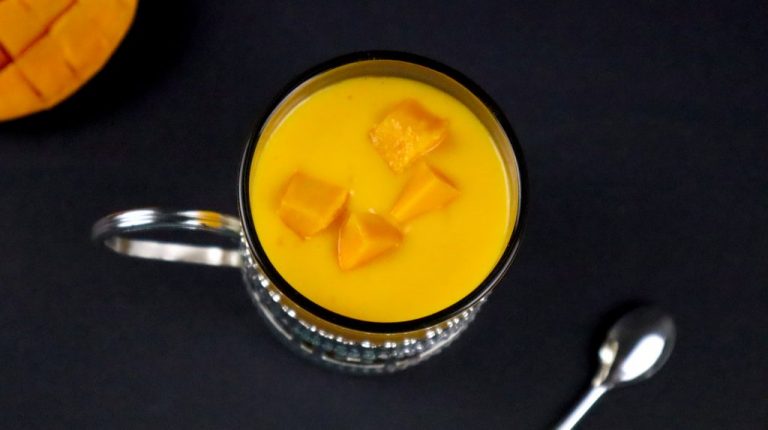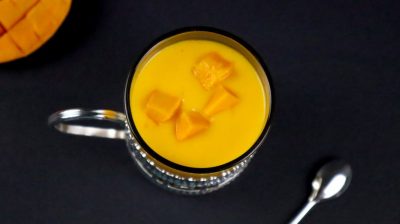 You cannot miss the king of fruit in your Ramadan sharbat ideas. Blended mango cubes with milk give a smooth texture and an outrageous flavour. Most enjoyable when served chilled.
---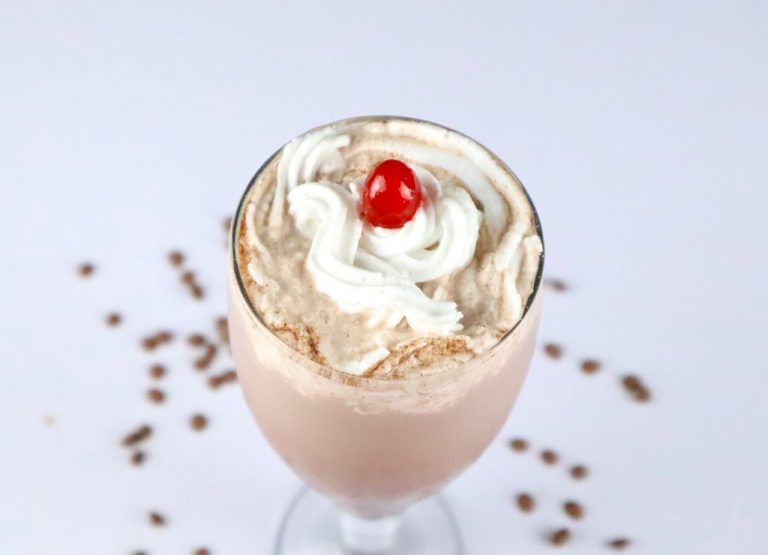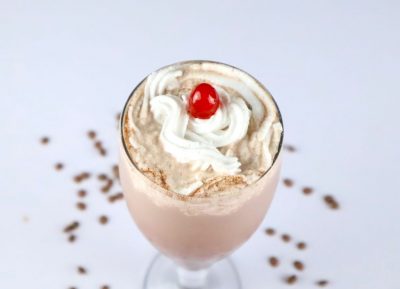 Who doesn't love chocolate and drinks made of it? Including these three ingredients drink on your menu will make your Iftar more joyful.  It is a simple yet delicious milkshake with a divine taste and is undeniable by people of all ages.
---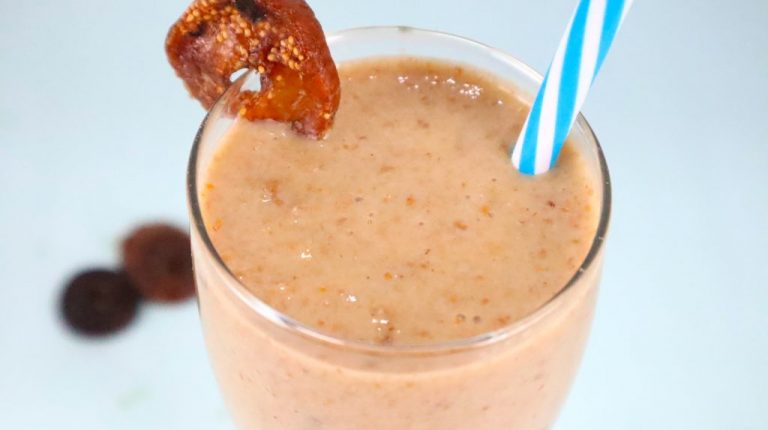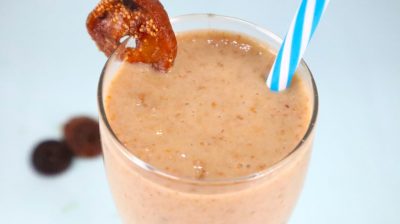 Indulge in a sweet affair with this nutrients loaded healthy milkshake—a simple drink made with soaked fig that is crushed with milk and sugar syrup. To add more flavour to it, you can use vanilla, saffron, and cardamom.
---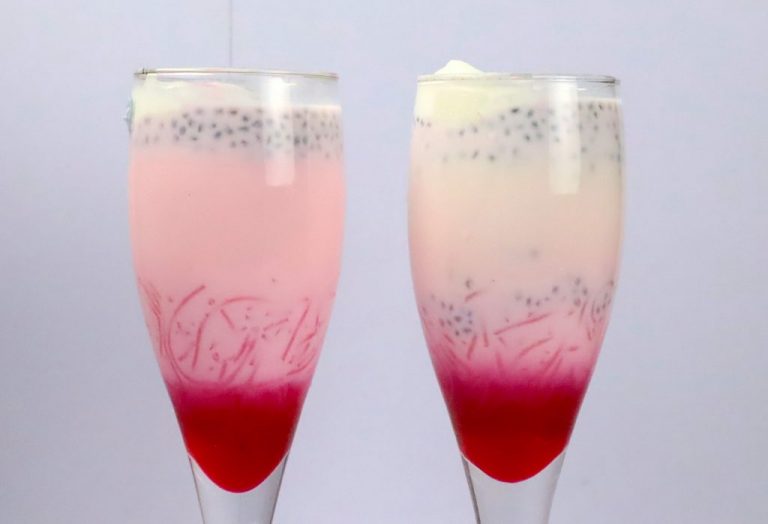 Faluda is a classic favourite beverage for people during Ramadan. A fantastic drink made with rose syrup, vermicelli noodles, and basil seeds. It gets more outrageous and enticing, topped with cream or ice cream to drink.
---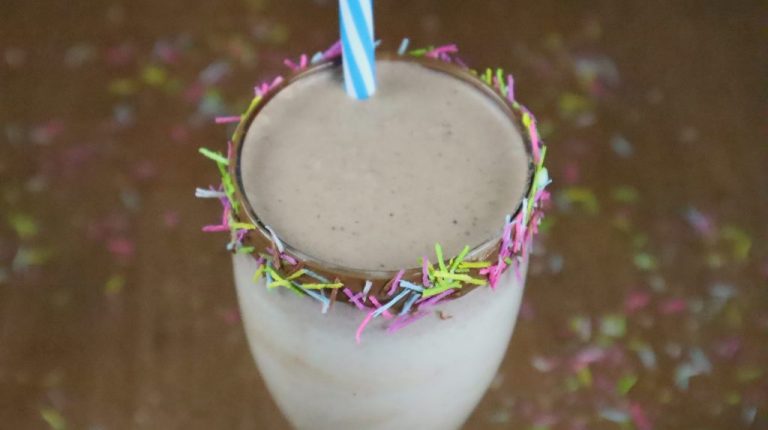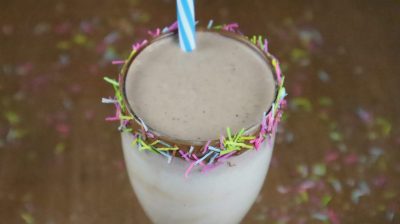 Kitkat milkshake is an innovative fusion and is crunchy because of its wafers. Ready in minutes, this beverage is made with just three ingredients- KitKat, milk, and ice. This will be a charming drink not just for Ramadan iftar but at parties too.
---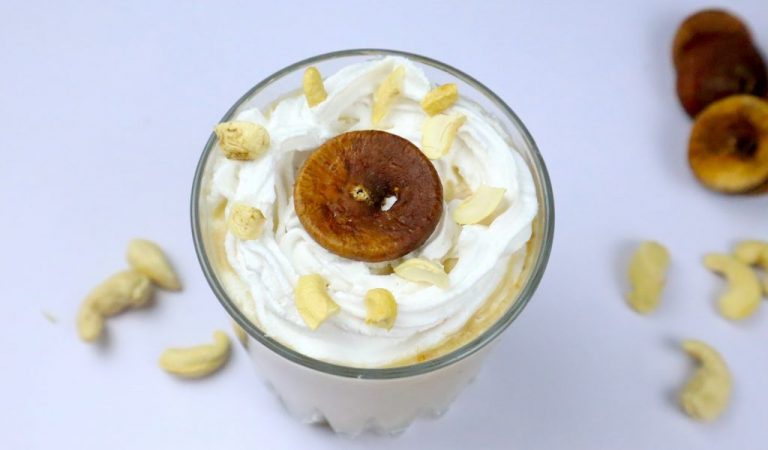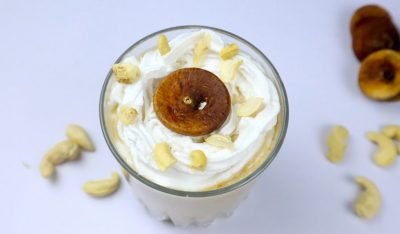 With this drink, you are guaranteed a hell lot of nutrients. Cashews are high in iron which protects your muscles and controls blood sugar. Fig is similarly a source of natural sugar & a good source of antioxidants vitamins. So this drink is without a doubt an excellent option for Iftar.
---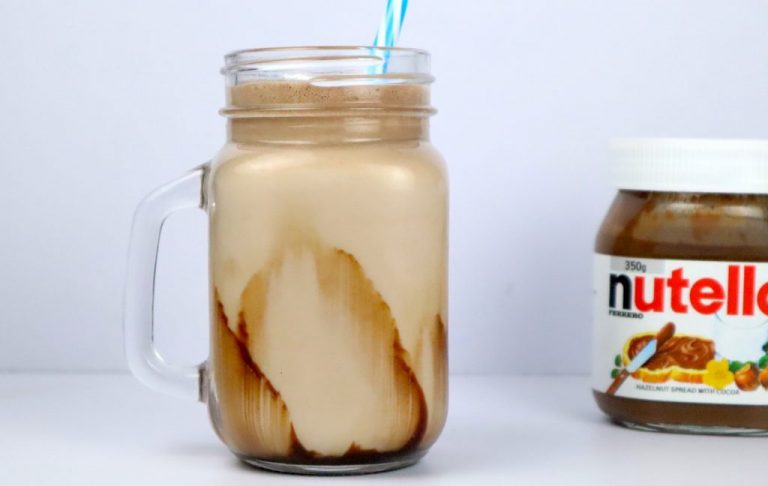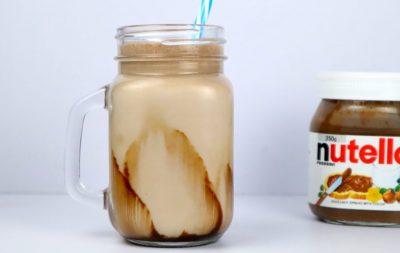 Just the name is enough to make your mouth water. People love having this heavenly drink and devour it in no time.  A tasty and impressive drink to make when inviting friends over for an iftar party.
---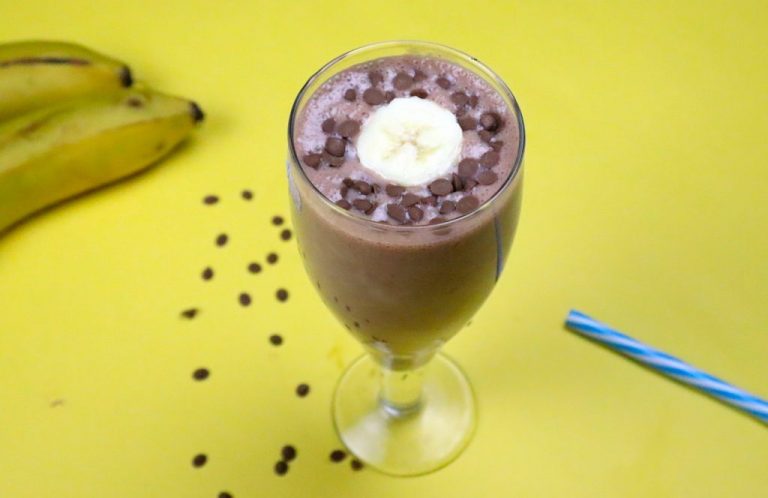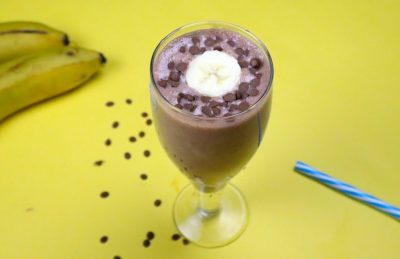 Choco-Banana milkshake is a fantastic combination offering both taste and health. Banana is rich in healthy nutrients for your heart and helpful indigestion.  And chocolate is just going to add to its richness even more.
---
A wide variety of delicacies is enjoyed in Ramadan.  The list of 30 drinks you can make for Iftar. Which one is your favourite?