What is Indian Fusion Recipes?
Fusion recipes are mixing and matching of different ingredients from different flavors, cultures, and countries to generate new and innovative recipes. In short, it is a mix and match of different cuisines.
They are the best mixers of existing recipes.
Fusion recipes have been running like a viral recipe on the internet. People are crushing over it like never before.
But what exactly fusion recipes are? What is the zest of it?
Well, fusion is simply mean authentic recipes. And authentic recipes is itself a fusion if you look at it closely.
Authentic recipes basically come from different cultures and countries. They are the best mixers of existing recipes.
So when you look at any authentic fusion recipe like sushi recipe. It is nothing but made out of rice. You roll rice and put different fillings inside the roll. You add a mango flavor and ice cream to the Lassi and it's now Mango ice cream Lassi.
If you see Indian cuisine, you will find many recipes that have been mixed and match. Like Gujarati Barfi has a new form in South India – Pidi Kozhukattai.
Every cuisine has done some mix and match and created a recipe history.
How Indian Fusion Recipes are Fun to Experiment?
We all need variety and fusion is able to provide us with the kind of variety we like to have in our food. It is the best compilation of various cuisines.
It gives the new taste and new look to your existing recipes of a particular cuisine that you have been eating for ages.
Fusion recipes are best for those who are always longing for new tastes every time for a new taste.
Also Read: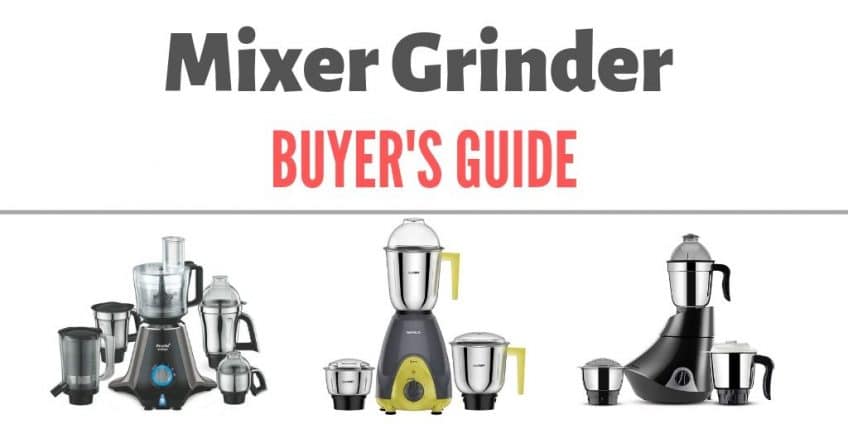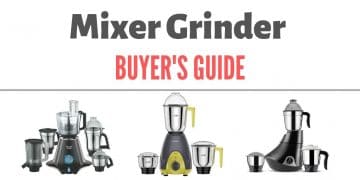 From the top 10 Mixer Grinder in India, we apply the criteria of watt, jars, warranty to conclude the best mixer grinder in India for under Rs. 3000.
The Kinds of Indian Fusion Recipes
I am taking you today towards most existential recipes that are unbelievable made in India & that too so fresh. I really love how adding one ingredient will change the whole taste of the dish.
Today I am sharing some of the 10 most epic Indian fusion recipes in each of the categories around the web. You can make at home and impress your family members or friends. These recipes will really address you as a pro cook with them.
So, let us now begin.
---
Click images to view full recipes.
10 Indian Fusion Drinks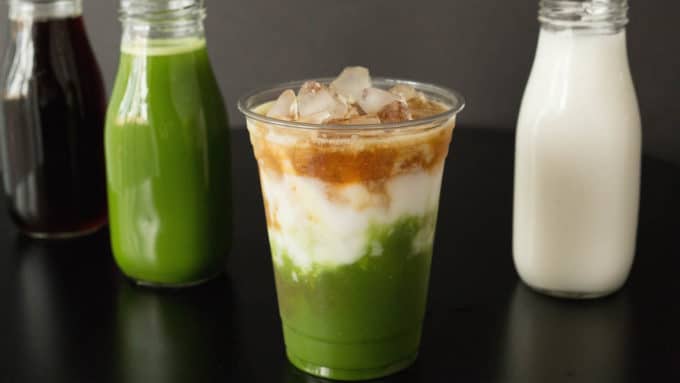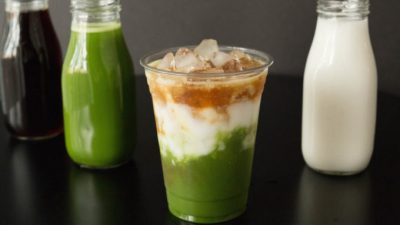 Source: www.cookingwithjanica.com
It is a layered Matcha drink that you will instantly fall in love with. It has been dramatizing with matcha mix, then vanilla beans drink, coconut milk & top layer is espresso shot. Don't forget to take a picture and put it on Instagram. This one will be really fun.
---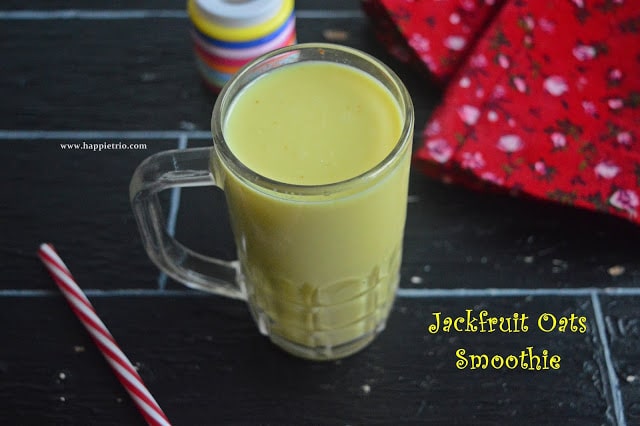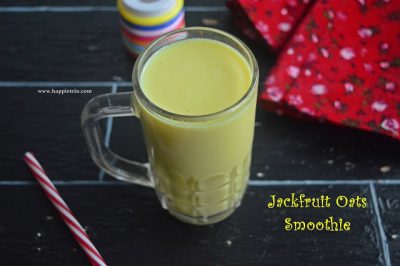 Source: www.happietrio.com
Jackfruit & oats will make a good start for your busy morning. This will fill your tummy with nutrients. No-one has really done such fusion & besides the fact that Jackfruit is the source of protein as it is the replacement of meat. Are you going to try it?
---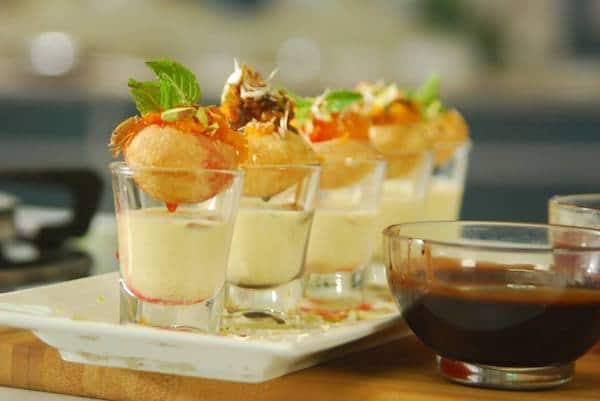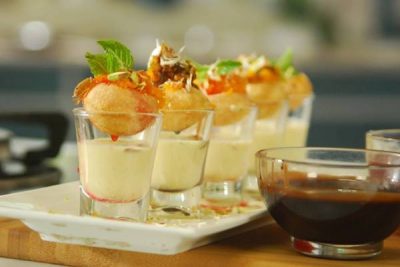 Source: www.foodfood.com
And it's just wow! What heroic entry on your table. Never think it's impossible because some mix & match are really unexplainable. I rest my case by putting the recipe here. Check out now!
---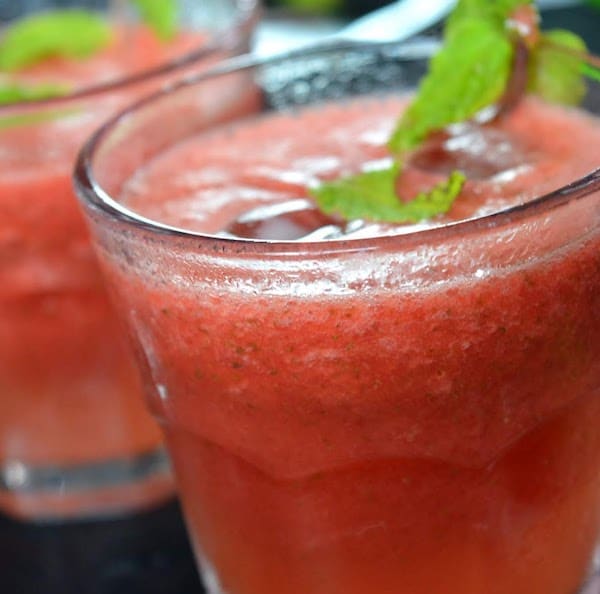 Source: www.jollyhomemaderecipes.com
Introducing you watermelon mint & lime slushie to you before you cancel your Mocktail party at home. Using only four ingredients and with no added sugar, this is surely a ladies' drink.
---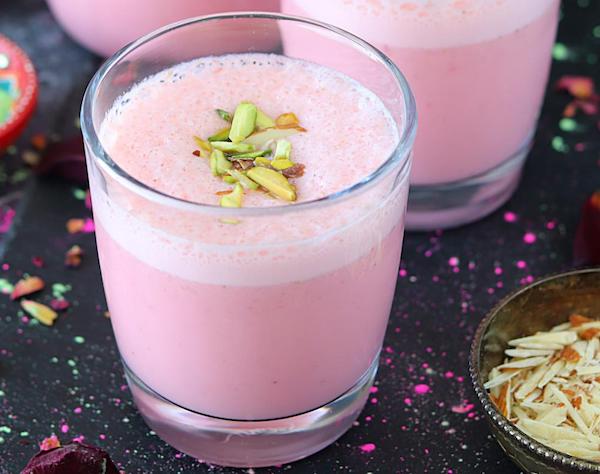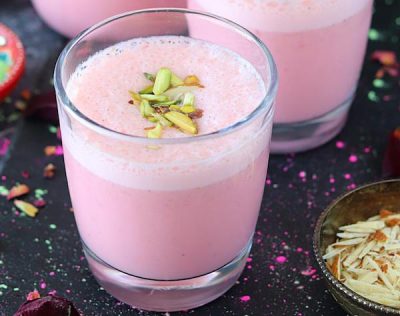 Source: www.rushiskitchen.com
Very fresh, sweet, subtle taste, natural and light milkshake for any time in the year. It can be your momma's drink or a treat to your sister. How about the idea?
---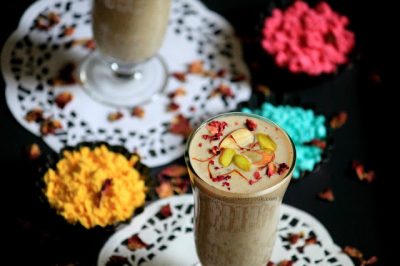 Source: www.firsttimercook.com
Diwali is actually near and what can be a better drink than this. Guest will be coming from so far to wish you a happy new year. So make their year counts as new too with a new experiment at home.
---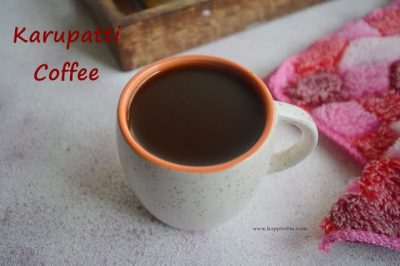 Source: www.happietrio.com
Krupatti Coffee is one of the healthiest forms of coffee. All the coffee lovers must try this unique fusion recipe. It is a popular drink in Tamil Nadu. It is an evening drink with your 5.00 pm snacks. You will not believe the chef has added palm jaggery in it which makes it the healthiest coffee on this planet.
---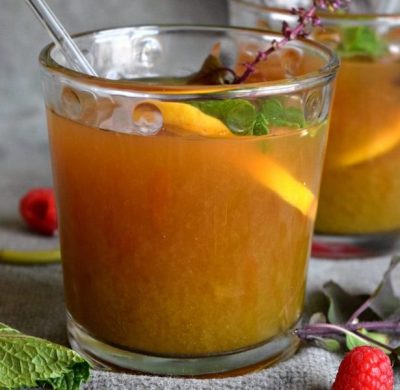 Source: www.cookilicious.com
So Indian loves spiced things and this is how the drink will satisfy you. This is a fusion drink with complete health benefits. This Shikanji is spiced lemonade flavor added with lots of healthy ingredients like jaggery, cumin powder, mint, basil, ginger and lime juice. This is perfect fusion to try in your dietary.
---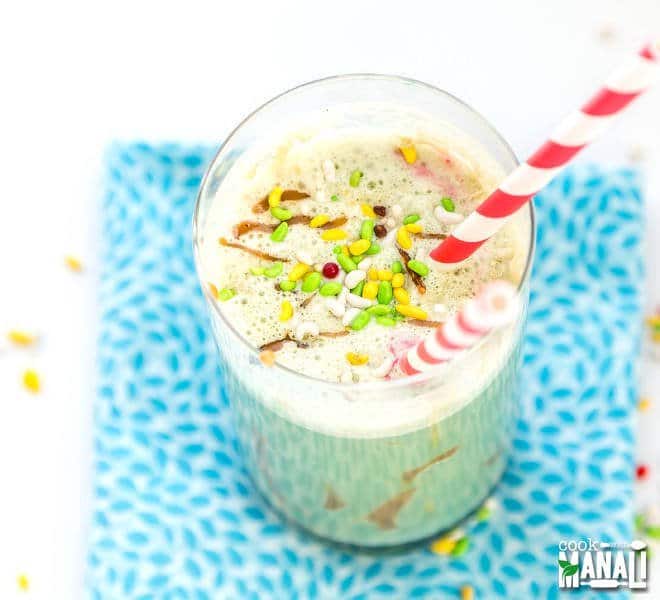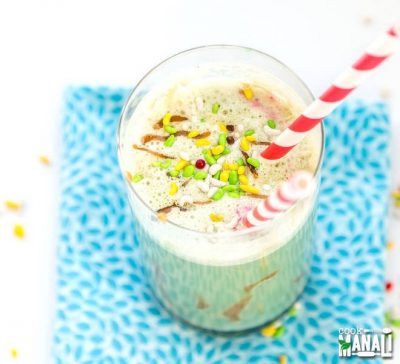 Source: www.cookwithmanali.com
Having Paan flavor with ice cream & desserts is being done since long. Now enjoy this fusion Paan milkshake. This milkshake will refresh your guest and refresh the meeting as well. The flavor is really awesome because it has been made with a twist.
---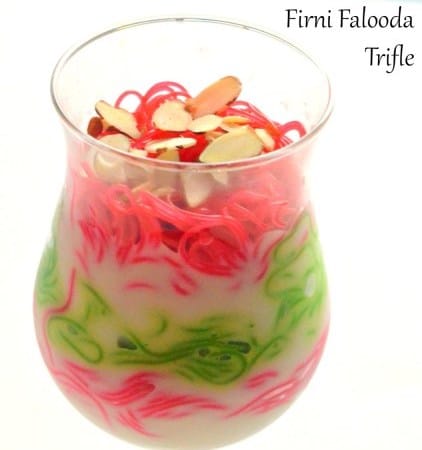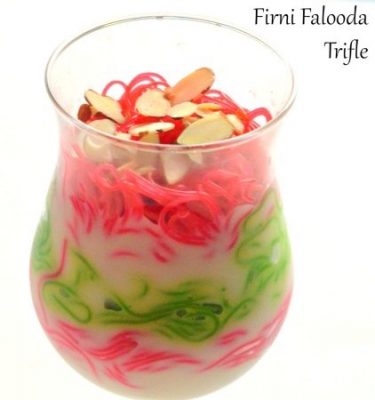 Source: www.aapplemint.com
Just see the colors and it will be aromatic tasty Falooda you will ever have. It is a little heavy but worth having Falooda. Indian loves such kind of fusion because it gives a very personal touch to your warm welcome with a guest.
---
10 Indian Fusion Appetizers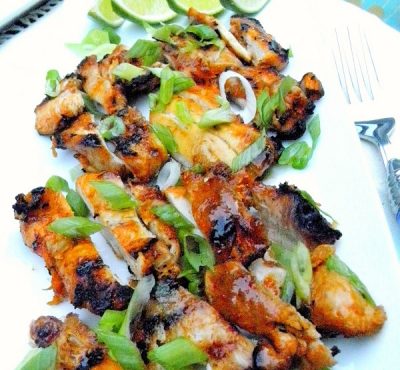 Source: www.indfused.com
Plan a BBQ party at home with your guests and serve them this fusion Tandoori Lime Chicken. The taste will just make your guest go in such a beautiful night feeling.
---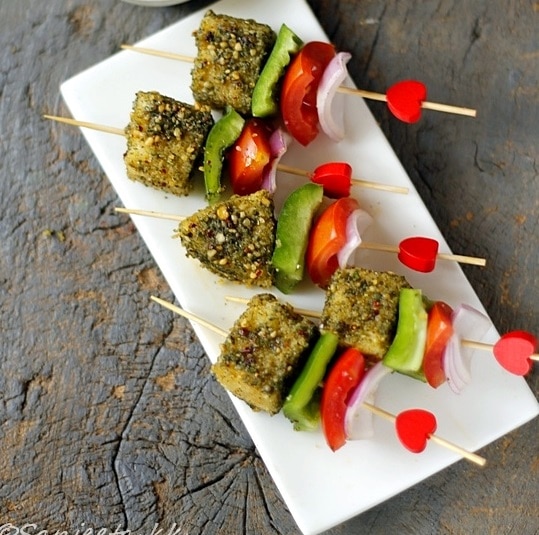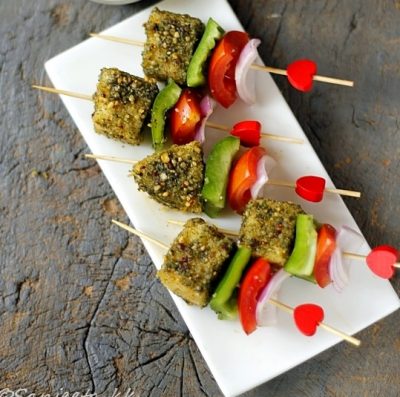 Source: www.litebite.in
There is a sudden food explosion that will happen at your party when you reveal this fantastic recipe. Never wondered such a way of presenting your lovely Idlis.
---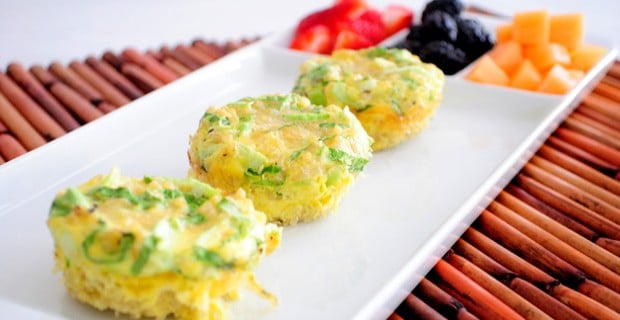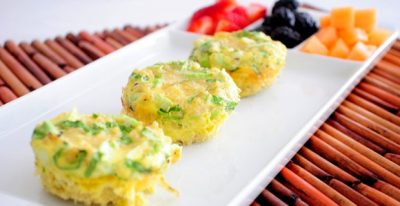 Source: www.asian-fusion.com
It's a healthy protein recipe full of vegetables in it. It's a blast recipe for having a blast at your party. It's quick to make and a nice dish to serve your guests with some healthy appetizers.
---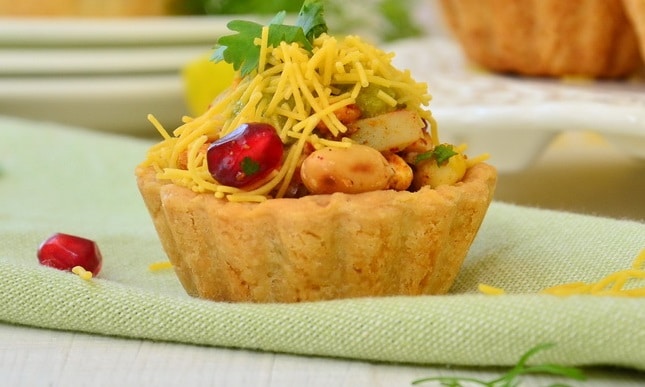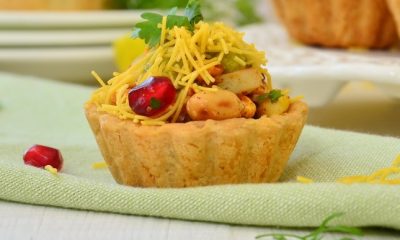 Source: www.cubesnjuliennes.com
Who does not like fruits? Just place some good fruits over the crunchy tart and make jaw-dropping looking beautiful fruit tart chaat that every lady in your party will ask the recipe for their kids from you.
---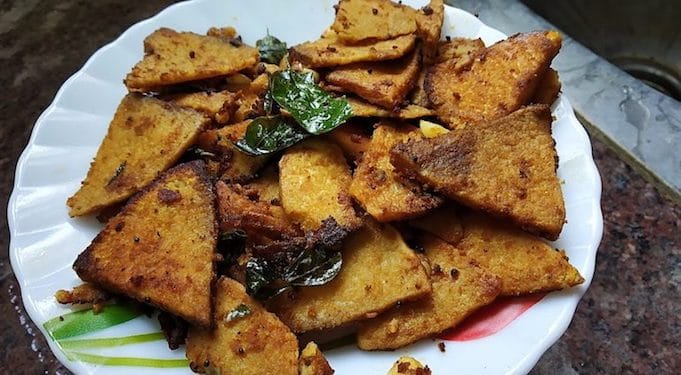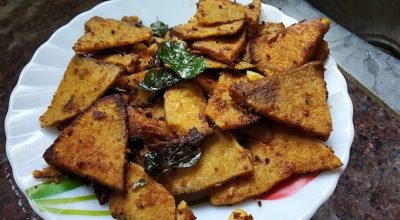 Add some South Indian jam to your party and make crispy shallow fry Elephant foot yam. Go check out the recipe now.
---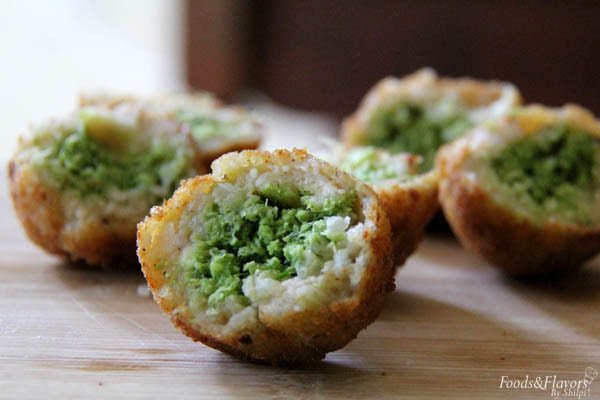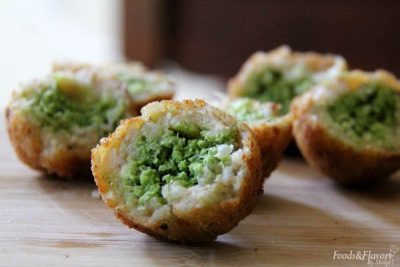 Source: www.foodsandflavorsbyshilpi.com
The ultimate Chutney saga is going on in India for long and this one is like OMG. One bite will take you to say woohaa and the second bite will take you to dreamland.
---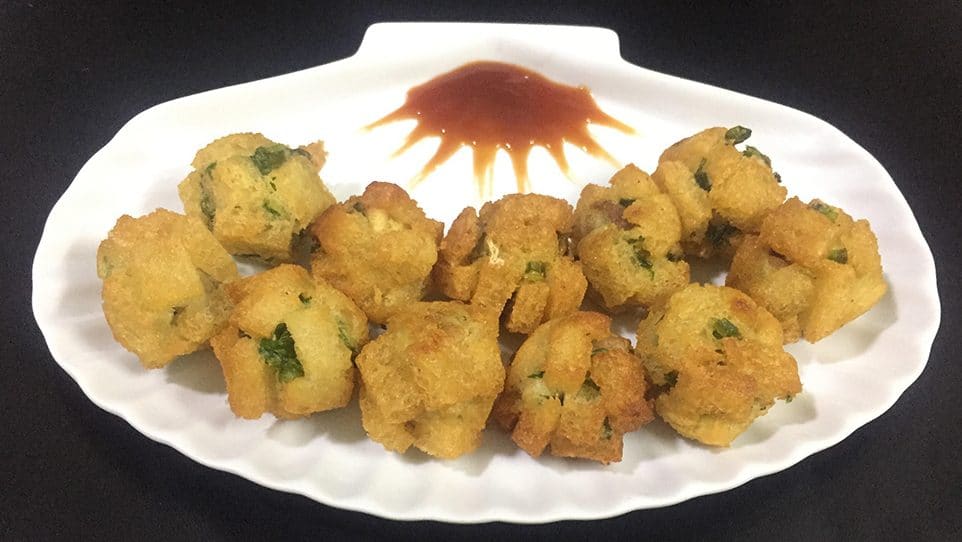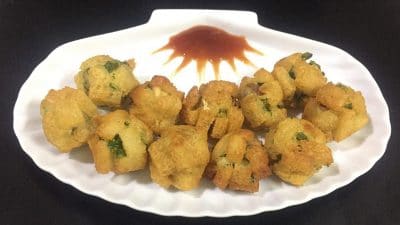 It is loved by all ages. So if your party has small kids also they will be just mesmerized with your food choice.
---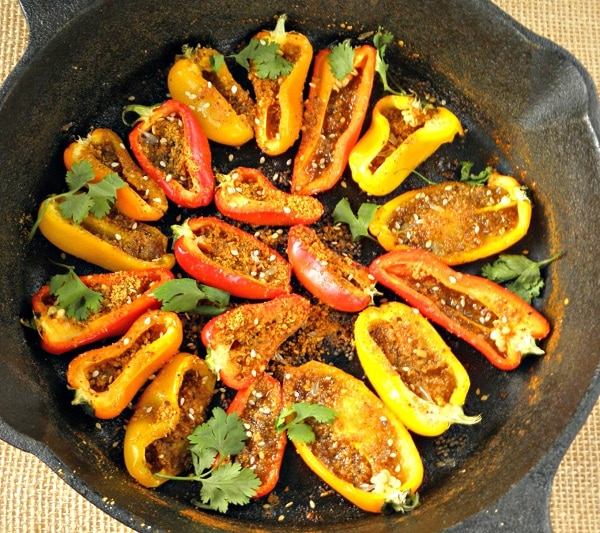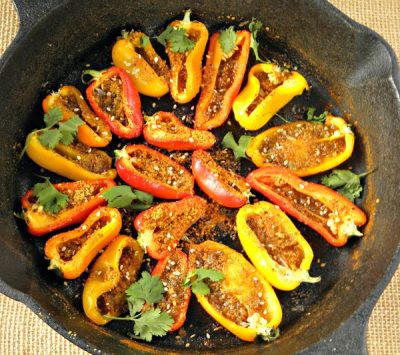 Source: www.indfused.com
All the guests who are pickle lovers, toast them these mini peppers with evocative taste. It's a gregarious recipe that will soothe your guest's eyes and spike up their party mood.
---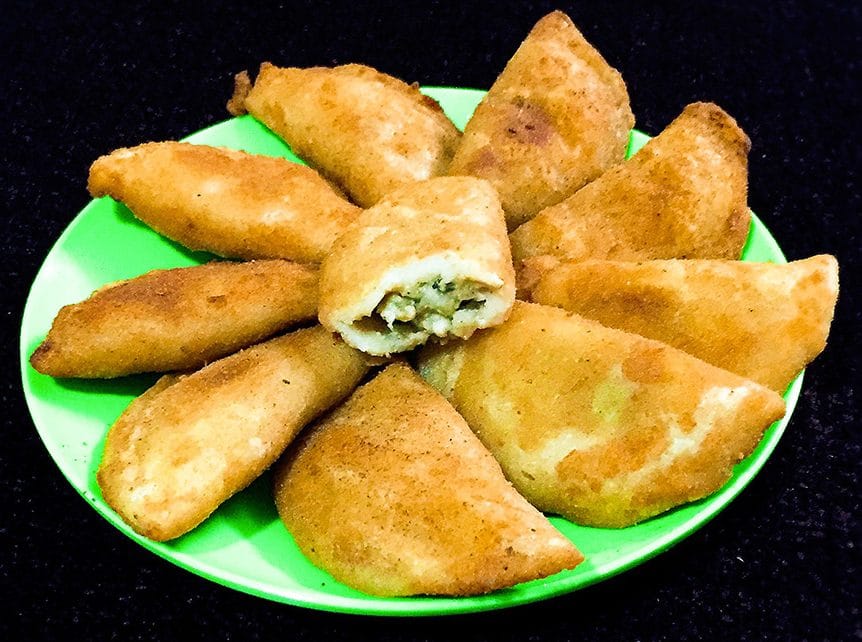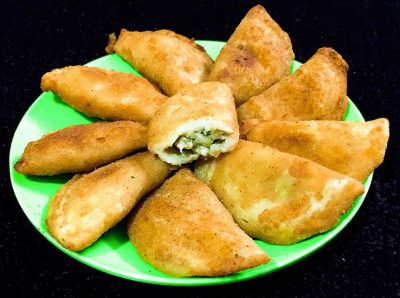 So it is a combination of cheese, chicken, and veggies & are perfect taste-making moons into your guest's mouth. Fill your guest stomach with such amazing food delicacy. This party is going to be a rock.
---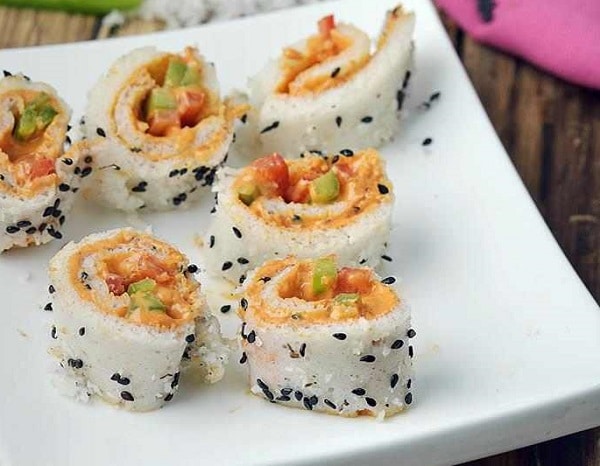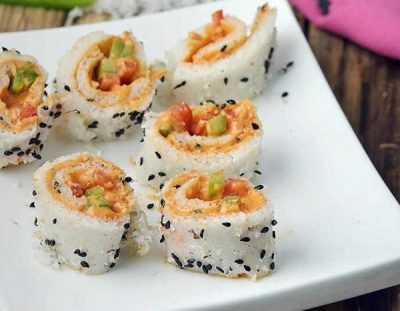 Source: www.tarladalal.com
If you ever wonder how Indian sushi can go like then yes never forget to add dhokla with sushi. See we Indians find our desi way even in food. We proud of this recipe and so you will be too. Try it with your guests.
---
10 Indian Fusion Desserts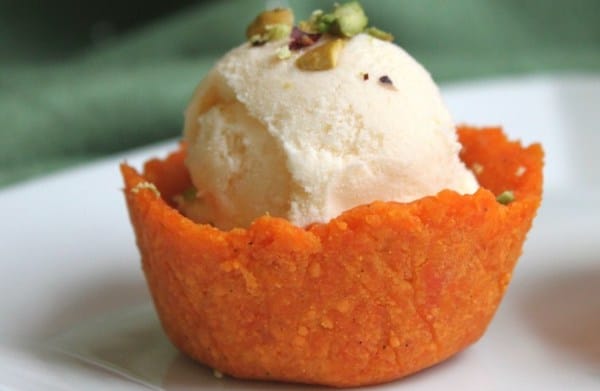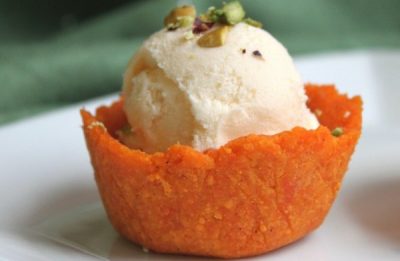 Source: www.masalamommas.com
Best fusion of carrot and vanilla ice cream – enjoy before it melts. Natively made Gajrela is a well-known dish frequently made on Vaisakhi. The encouraging sweet treat is frequently served warm with a scoop of frozen yogurt or Malai Kulfi.
---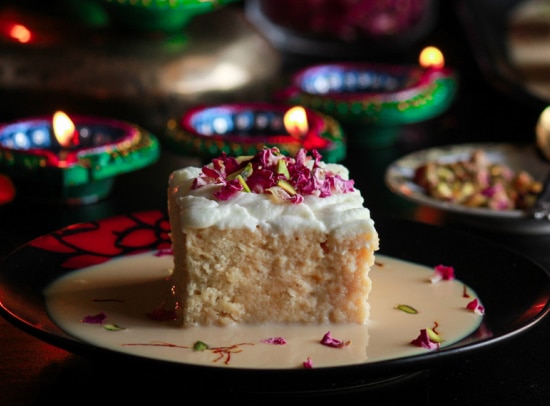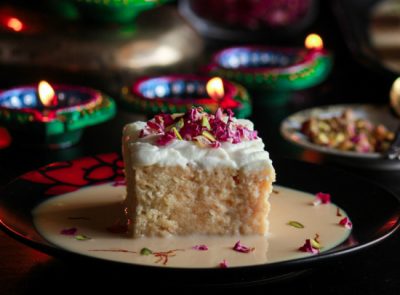 Source: www.thefoodscape.com
May you find love and joy when you at and may your life find full prosperity to eat this every occasion. There's the permeable surface of the curds rounds, while the enhanced, smooth drain washes around. It's a mystical ordeal.
---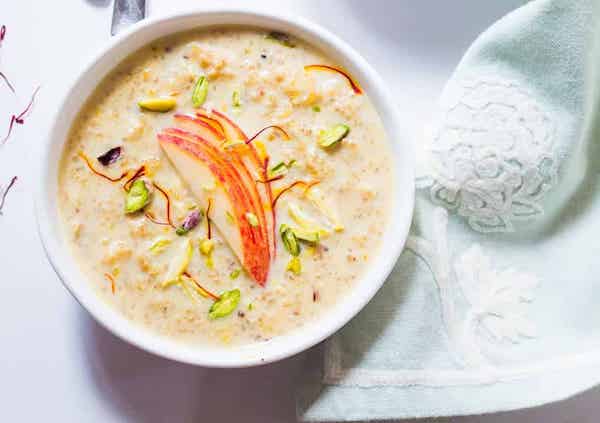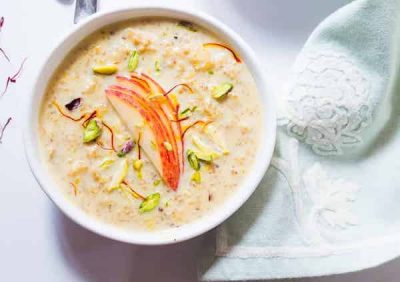 Source: www.myfoodstory.com
Old love is a new love – kheer. Wealthy in cell reinforcements, fiber and minerals, it can assimilate bounteous measures of water, which makes it ideal for making kheer.
---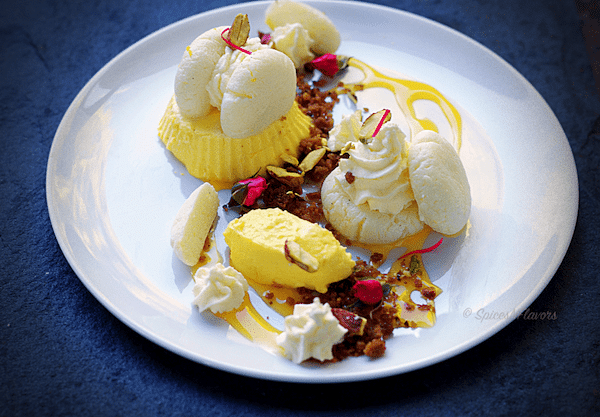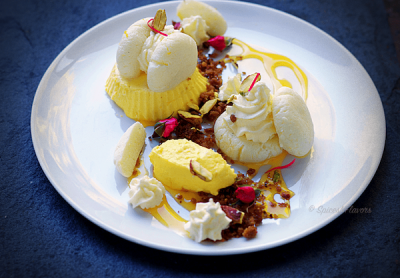 Source: www.spicesnflavors.com
One of life's more civilized pleasure. Malai Sandwich with Kesar Mousse, Cardamom Crumble and Passionfruit Coulis is a wind to the great evergreen and world well-known formula – RasMalai.
---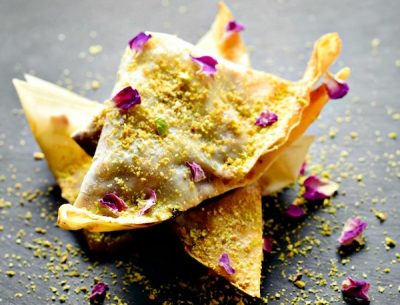 Source: www.indfused.com
This might be the craziest thing we can do with Wontons. Air Fryer Banana Halwa Wontons is Kelyacha Halwa, going extravagant shmancy and solid!
Kelyacha Halwa is a customary Maharashtrian sweet made with ready bananas, ghee, sugar, ground coconut, and cardamom.
---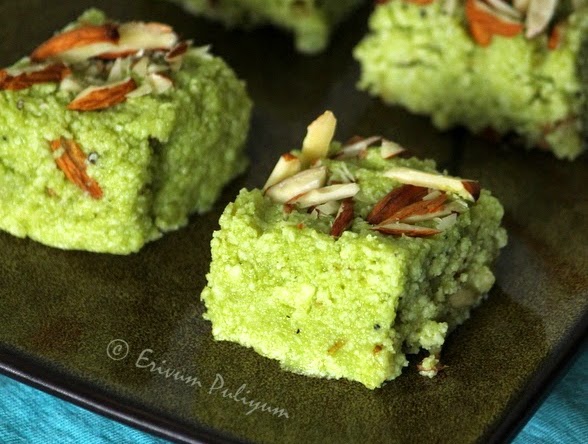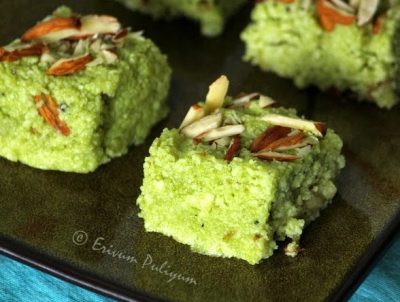 Source: www.erivumpuliyumm.com
If you are new listening Kalakand then readers I would like to tell you that Kalakand is a famous sweet dish recipe in Rajasthan. It is made with sweetened milk & paneer. This recipe has taken a new league by adding avocado in kalakand making it a healthy option.
---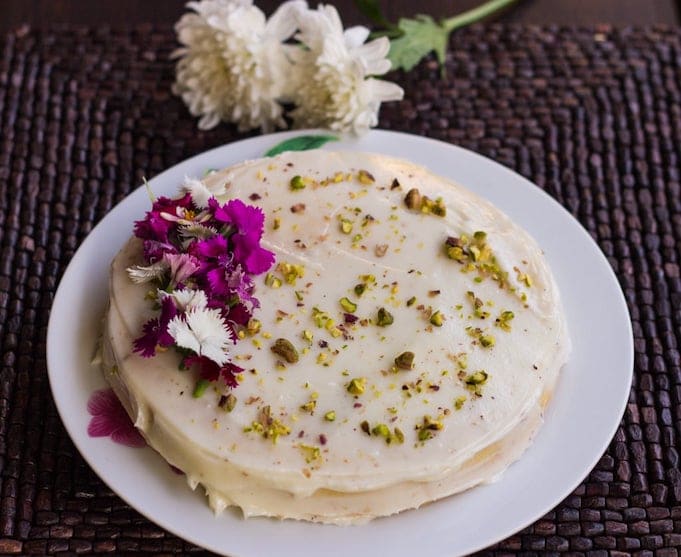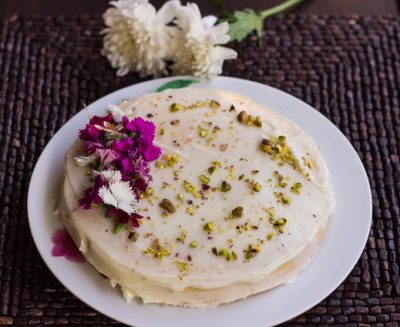 Source: www.tarikasingh.com
You must be thinking that the ras malai is stuffed into a cake. But that's not true. This recipe is very unique in making. I can only tell you that there is a milk syrup used & also a fusion ingredient used- mascarpone cream frosting. For rest, check out the recipe readers.
---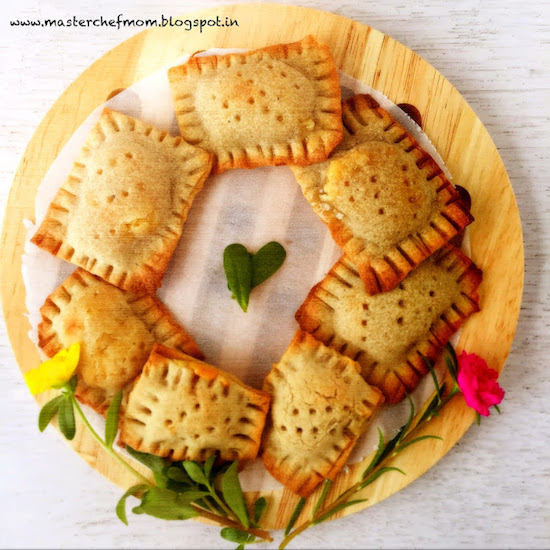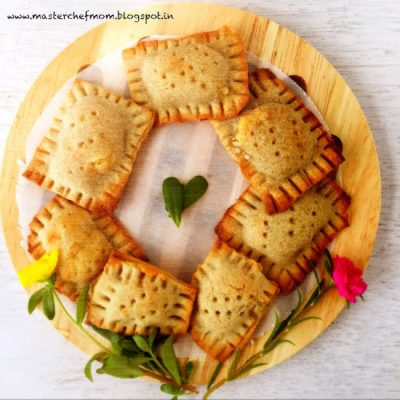 Source: www.masterchefmom.blogspot.com
It's a perfect dessert idea. Very crispy & different flavor. It's made out of buckwheat flour. We can say it's a family dessert where everyone approves it.
---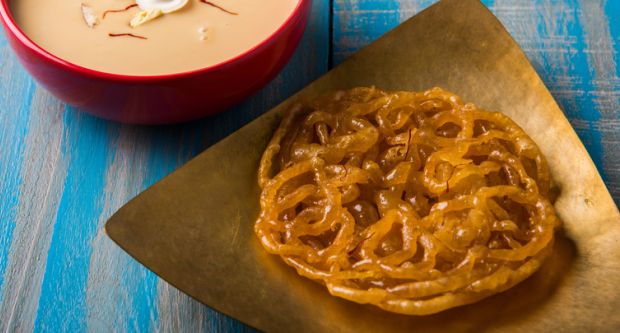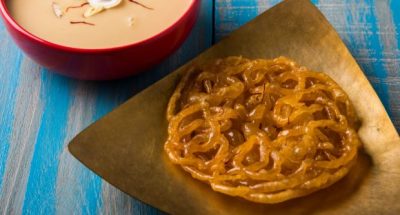 Source: www.ndtv.com
Readers, you can't miss this one. It's a brilliant idea ever you can do with a dessert dish. In this, apples are dipped in a sweet batter and deep-fried in ghee or oil. You serve this with Gulab ice cream. What taste!
---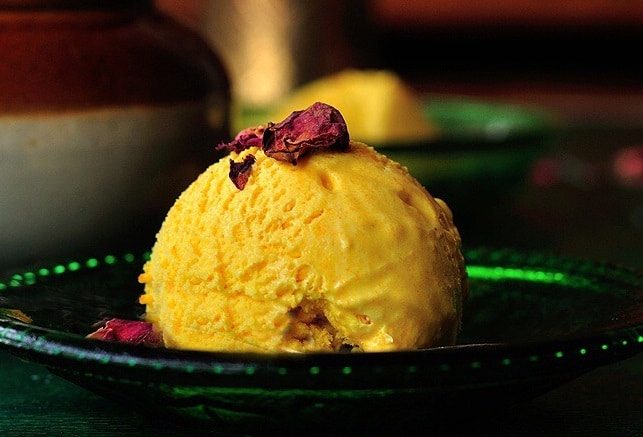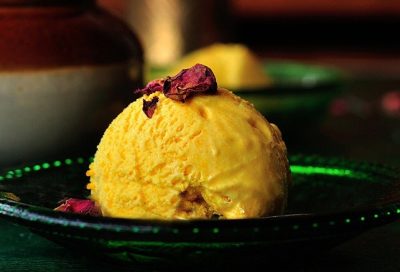 Source: www.madaboutkitchen.in
Turmeric is our old therapy in every house, especially by our moms. It is the most powerful anti-biotic spice on the planet. So here we bring you the most powerful ice cream. Check out the wonderful recipe.
---
10 Indian Fusion Main Course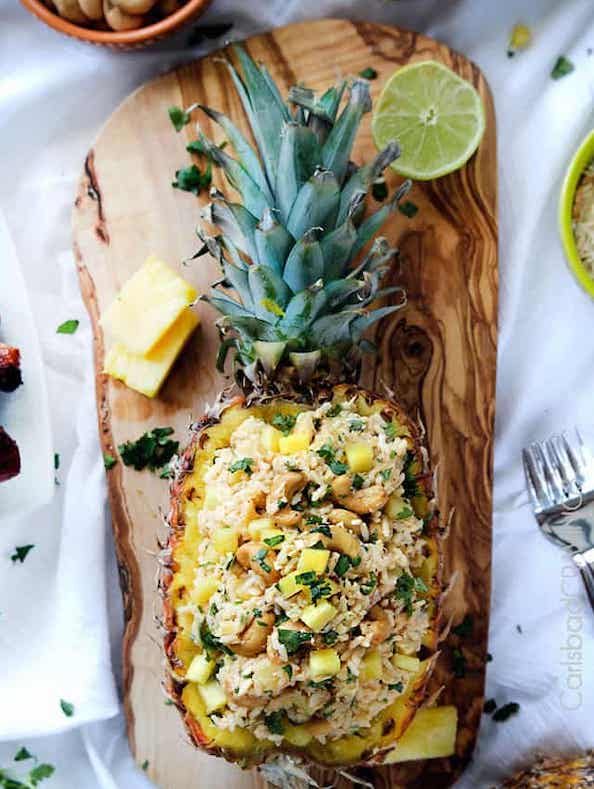 Source: www.carlsbadcravings.com
Be a pineapple. Stand tall, wear a crown and taste like yummy aromatic rice. This Coconut Rice is sweet, marginally rich cooked coconut drain, pineapple squeeze and smashed pineapple, lit up by cilantro, lime and broiled cashews AKA HEAVENLY!
---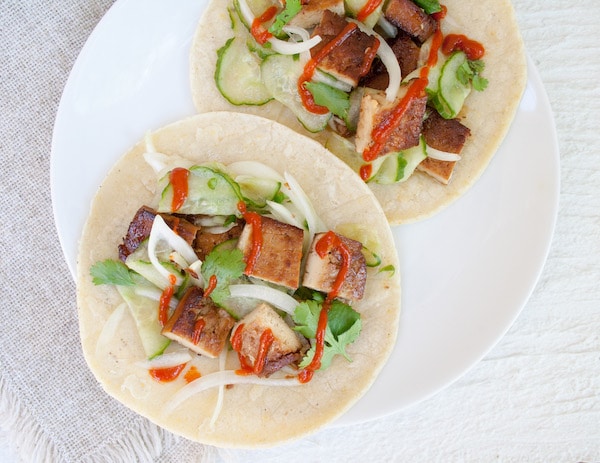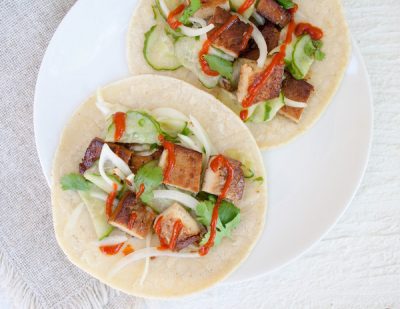 Source: www.createmindfully.com
We are worried that no one will make us happy as Tacos do. Tofu is just another joy level. These vegetarian combination Teriyaki Tofu Tacos are a pleasant change for taco night. They are sweet with a slight dash of flavor.
---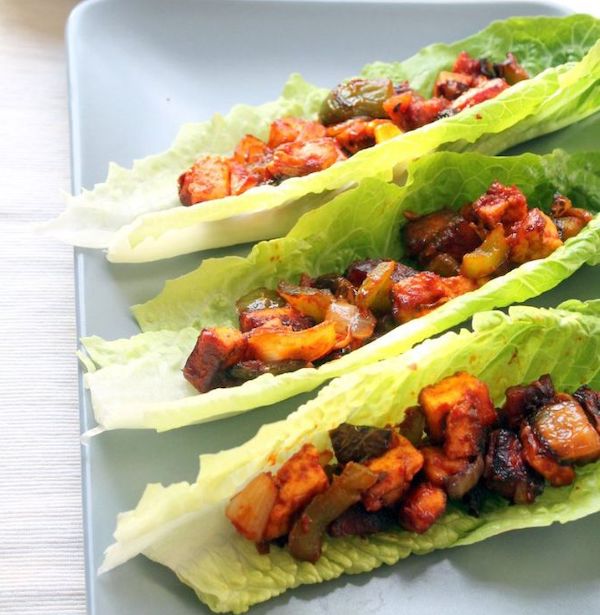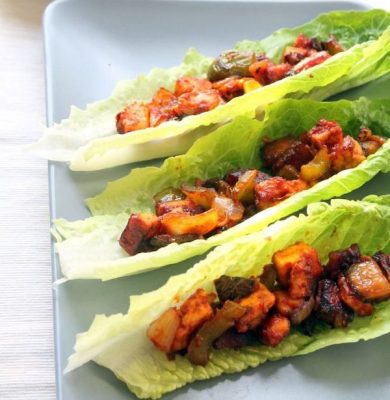 Source: www.happyveggiekitchen.com
Eat more veggies. Do more yoga. Happy living. Light, reviving veggie-lover lettuce wraps with an Indian motivated stew paneer filling. These are totally flavorful and take just 15 minutes to get on the table.
---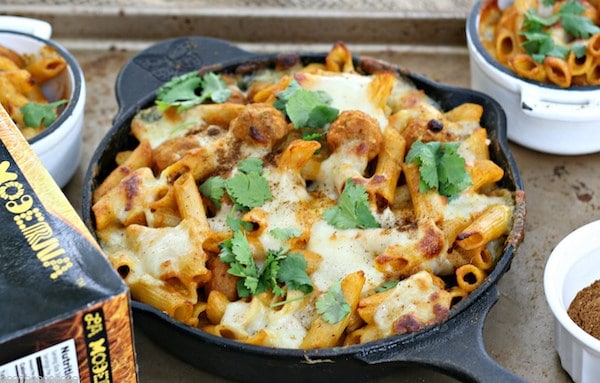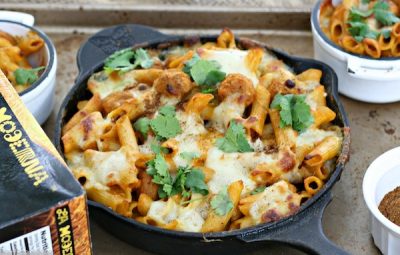 Source: www.eatprayreadlove.com
A dreamy creamy craving recipe on your dinner table. is the ideal solace nourishment for foodies! This Indian-enlivened dish is hot, rich, gooey and delightfully hunger for capable.
---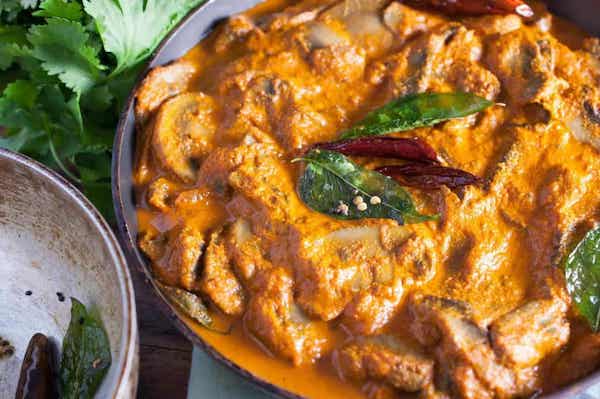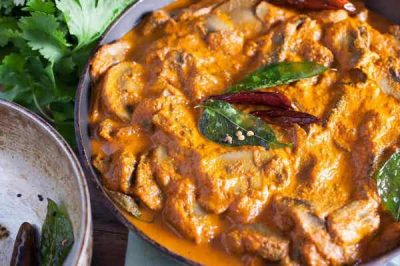 Source: www.alittlebitofspice.com
Eat this with everything – Roti, Bread or chapati or raw form. Epic taste. Mushroom cooked in fiery coconut sauce. An extemporized rendition of Kerala theeyal readiness with mushrooms.
This snappy, scrumptious Mushroom masala curry/Mushroom Theeyal runs well with rice, chapathi, and any Indian breads.
---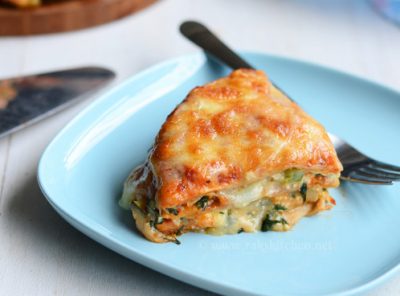 Source: www.rakskitchen.net
Perfect rotis with a different filling. Roti lasagna, produced using scratch, with atta/wheat flour rotis, utilized as a base rather than lasagna sheets. Turns out delicate and heavenly with the integrity of vegetables, spinach, and cheddar.
---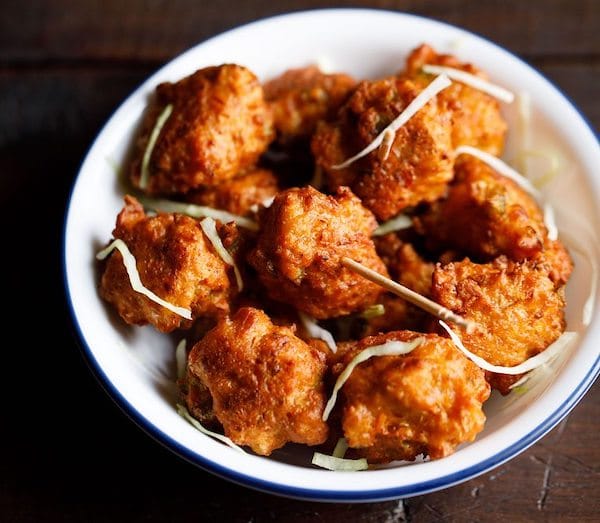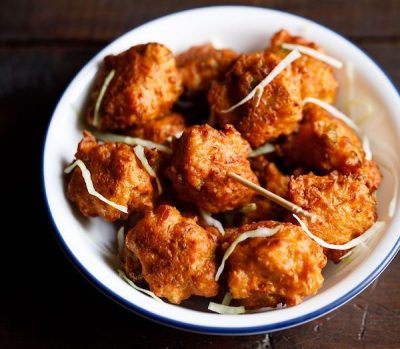 Source: www.vegrecipesofindia.com
Feel more accomplished after making this. It is fried fitters & popular food in Mumbai, India. You can serve with schezwan chutney.
---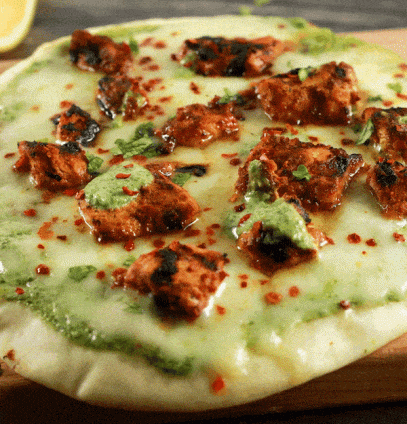 Source: www.scrambledchefs.com
Our go-to easy meal and perfect hangover cure. This recipe has heavenly bites that are simply flawless even without anything else. What's more, together they are completely MAGICAL!
---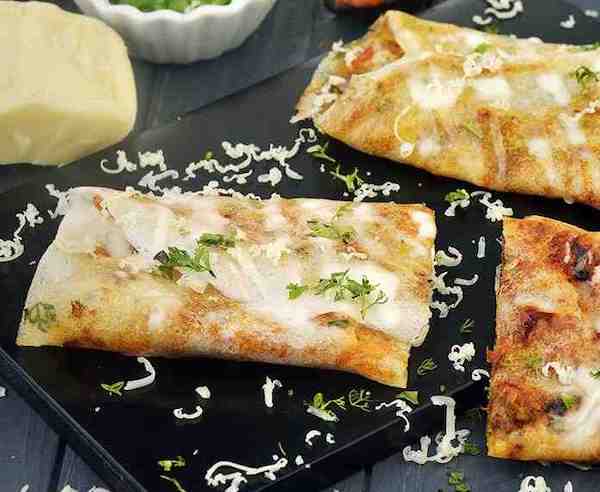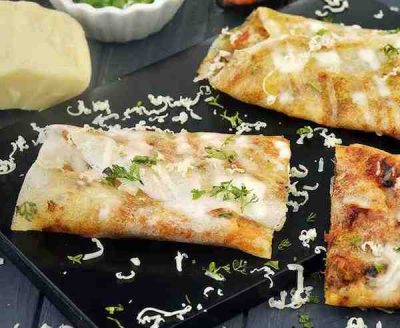 Source: www.tarladalal.com
This easy dosa comes to make in minutes and delivers you a cheesy kick. You are in for amazement as this is a step higher. Fixed with cheddar and suffocated in a smooth cheddar blend, it is cheesier than you can envision.
---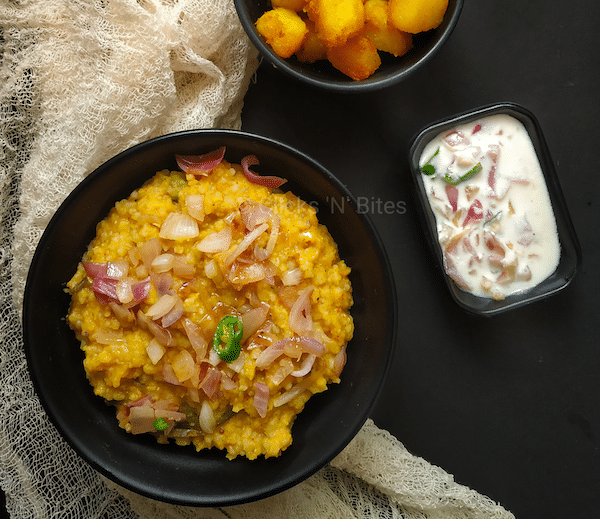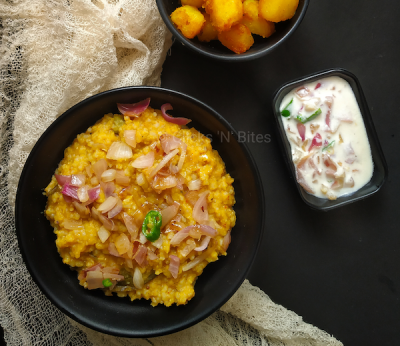 Source: www.clicksnbites.com
Nothing slays better on the dinner table than this bisibelbath rice. This is a very simple recipe with no use of many veggies. The super charm is Bisibelabath powder which creates an amazing aroma.
---
Make such Indian Fusion Recipes at home and do share your feedback with us in the comment section.