Here, we are presenting you 40 desi recipes that will suffice for the morning breakfast.
Staying miles away from home has some odds too. Like homesickness, people feel food sickness too. No matter where you are if your stomach is not happy and satisfied, you are not happy under that tall Eiffel tower too.
Being an NRI, you get all the booze on weekends & non-vegan breakfast but these desi breakfast recipes are just going to give you a very authentic taste.
Some people find it too difficult when they come back to India & feel uncomfortable setting up their food change. In that case, you can try these recipes in your foreign mornings.
You must be visualizing about Indian food and thinking "When I'll be back in India, I will try Samosa, Idly". Don't wait for that, twist your tongue to these delish recipes abroad.
Refresh yourself with these tasty breakfast recipes by just clicking the image.   
Download our Free Recipe Cookbook
---
Source: www.minimalistbaker.com
What a perfect combination! Banana & Peanut. If you still have not included peanut butter in your breakfast, you are still not late. Peanut has a lot of protein, fiber, and antioxidants. And Banana is your instant energy fruit. When nuts meet banana, one glass of shake really gets you shaky all day.
---
Source: www.hebbarskitchen.com
Thepla is a Gujarati people Shaan. They are incomplete with this delicious breakfast dish. It can be your regular meal, traveling meal, tournament day meal or kitty party meal. They suit with anything anytime.
---
Source: www.blissofcooking.com
This is a delicious recipe and boasts of being healthy as well. It has a lot of vegetables inside it which makes it rainbow nankeen. Follow the recipe steps and make Seviyan in the early morning.
---
Source: www.foodviva.com
So NRIs, are you ready with some south Indian style brunch? This is dosa like recipe served with sambhar and coconut chutney. You gonna love how India has really made a food swag with this kind of available.
---
Source: www.tarladalal.com
The most desi breakfast you ever gonna eat. This is what makes India being desi all the time. Bread Pakoda is truly one of the most loved food among teens to adults to moms and dads.
---
Source: www.kalimirchbysmita.com
If you eat a toast in foreign cuisines, you will find no spices. But Indians prefer chatakedar in everything & that start with food and end with gossipings.😉 Next time your friends gather at home, share your masala things together.
---
Source: www.tarladala.com
Paneer is so popular in Indian cuisines because it makes every dish so rich and tasty. In foreign countries, they use more cheese in almost everything. I have found a healthy substitute for you now. A low-calorie cheese. Try this healthy breakfast with a desi twist-Bhurji.
---
Source: www.mytastycurry.com
Looking for not so heavy breakfast today because you wanna go out for lunch? Here is Kanda Poha for you! Poha is Maharashtrian food and they make Poha in their breakfast alternatives day. You can also do this. You won't fall into food sickness anymore now.
---
Medu Vada is savory Indian version of sugary doughnuts. It's prepared with urad dal and other spicy ingredients. Also, I love it how we twist every foreign recipe into desi items. It's crispy outside & soft inside.
---
Source: www.spoonforkandfood.com
If you love food varieties, presenting you our much loved Kachori. These crispy dumplings will make you go back to mother stories. In your childhood or teenagehood, you must be remembering your desi snacks watching tv soaps with family and having desi dishes. Cook this item & feel the old times.
---
Source: www.padhuskitchen.com
Every Sunday special breakfast- Khaman Dhokla and every Indian mother special- Green Chutney. This spongy Dhokla is prepared in just 20 minutes. You can get ready to cook Dhokla packages and make it instant dhokla and still enjoy those special Sundays.
---
Source: www.mygingergarlickitchen.com
Last but not least, have these desi Punjabi Chole Bhature. It's a pure breakfast course solving your desi hunger pangs.
---
Mix Vegetable Idli is a tasty snack recipe. It's wonderful to mix vegetables and is spicy in taste. Serve it with green chutney & chili sauce to make snack time more sizzling. It's soft and fluffy and perfect for weekend gatherings.
---
Bajra Laddu is a healthy pick for breakfast. It's quick and lip-smacking, gluten-free and mostly consume during winter days. It's a rich source of iron, calcium, & fiber. The sweetened factor is the jaggery that is always better to put.
---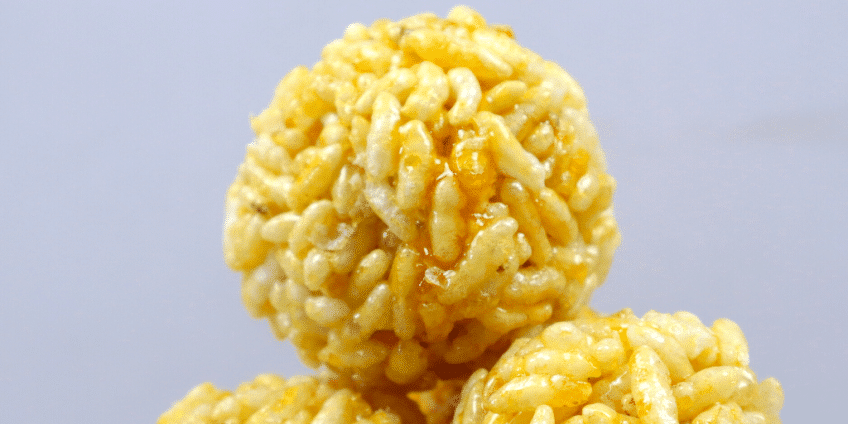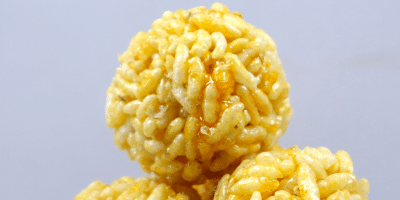 Murmura Laddu is crunchy, sweet, made with puffed rice. It's quick to make and is only 2 ingredients. It's an ideal breakfast recipe specially prepared in kite festivals. Moreover, it's light on the stomach and also low in calories.
---
Gajar Halwa is a sweet carrot dish from India. It's made of carrot, milk, and sugar. Moreover, it's a delightful dessert that is best to start for breakfast as well. It's a lip-smacking dessert and also a very traditional sweet dish.
---
Peanut Jaggery Laddu is a crunchy, delightful, and a three-ingredient dessert recipe. All you need to make is roast the peanuts, grind with jaggery and you are sorted. One can eat it as a protein bar for instant energy in the morning.
---
Methi Muthiya is crunchy with a homemade sauce. It's a Gujarati breakfast recipe and one of the best traditional food. Moreover, these dumplings are prepared with methi, flour, and Indian spices like red chili powder, green chili paste, and ginger paste. A creamy layer drizzle over it is just mouth-watering.
---
Veg Omelette is fluffy, delicious, and simple to cook. Moreover, it's made with gram flour, all-purpose flour, baking soda, and vegetables of your choice. Try this out Desi breakfast.
---
Grated Boiled Egg Sandwich is yummy, fluffy, and full of flavors. It's a protein-rich breakfast idea. The sandwiched are filled with grated boiled egg accompanying with schezwan sauce makes it super cool.
---
Corn Chaat is tangy, classic, buttery, and full of flavors recipe. It's a sweet and tangy breakfast. Here, the corns are mixed with butter and garnished with different flavors of sev.
---
Dates Milkshake is a heavy on the stomach and best for instant hunger. It has a creamy texture, sweet taste, & chewy. Also, Dates are very healthy in nature and also best for fasting days.
---
Onion Fritters are crispy, deep-fried, and enjoy during morning time. One of the best desi breakfast recipes. These are really famous in India on the beaches. It's best to eat with green chutney and also a wholesome breakfast with these fritters.
---
Palak Fritters are crispy and taste amazing. These are also deep-fried and coated with gram flour. It is crunchy from outside and soft inside. It gets ready in less than 30 minutes and very delicious.
---
Indian Egg Omelet is an amazing brunch recipe for NRI. It's spicy, soft, and gets ready in ten minutes. Moreover, it's tummy-filling until you take your lunch. It has an Indian twist and you will enjoy that more.
---
Palak Bhajiya Chaat is a sweet, sour, tangy chaat recipe. It's crispy spinach fritters and loaded with curd, green chutney, onions, and sev.
---
Oatmeal with fruits is a scrumptious and tummy-filling recipe. There are so many fruits one can include in it like banana, pomegranate, papaya, chikoo, and apple. Moreover, this is very easy to make a breakfast recipe. Cook oats with milk and then add your favorite fruits. In the end, drizzle some honey and enjoy yummy breakfast.
---
Methi Pak Laddus are winter special recipe. A must-try recipe, made with urad dal, methi, and wheat flour. It's a nutritional recipe and Indian families eat-in breakfast as well. Moreover, it's an authentic recipe and also helps in cough or cold.
---
Kashmiri Kahwa is a special drink from Kashmir and many other middle east countries. It's a combination of spice and aroma. Moreover, it includes almonds, whole spices, walnuts, and saffron. Also, it's good for the stomach and improves metabolism.
---
Surti Sev Khamni is a well-known snack dish from Surat in India. It is made of chana dal & other home ingredients like ginger, garlic, and green chilies. Moreover, it has a sour and sweet taste and gets ready in half an hour. A must-try breakfast dish.
---
Gujarati Dhokla is another lovely breakfast dish. These dhoklas are very delicate and soft. Moreover, it has a sweet and tart taste. It has a utlra unique taste and texture. Surely one of the best desi breakfast recipes.
---
Besan Laddu is a popular Gujarati traditional dish. It's prepared with gram flour, ghee, almonds, and spices. Moreover, it has amazing taste and texture and can include breakfast as well. Also, one can make it with many variations.
---
Egg Podimas is a version of scrambled eggs with Indian masala. One can enjoy with rice, chapati, and even sandwiches. Moreover, this has complete desi taste and aroma that you will fall in love with. Simple to make and tasty enough.
---
Bombay Veg Sandwich is an amazing breakfast recipe. It has fewer ingredients and loved by kids too. Moreover, it has bread, tomato, cucumber, potato, and mint chutney. Follow a few simple steps, sprinkle some salt and pepper and grate cheese over it. Enjoy the sandwich.
---
Veg Noodle Soup is a sweet, tasty and tangy. It has a unique taste & also very delicious. Moreover, some veggies like capsicum and beans are added in the soup for the tummy-filling experience. Start morning breakfast with something fun like this.
---
Egg stumbler is the easiest breakfast that you must try. It's a makeover of scrambled eggs in an Indian style. Moreover, it only requires 15 minutes to prepare. The best part of the recipe is bread, and veggies like green chili, onion, and coriander.
---
Onion Pakoda is a popular snack recipe. It's crunchy and deep-fried. Moreover, it goes well with tea, coffee or milk. It has a scrumptious taste and prepares in a short time.
---
Multi-grain Dosa is a healthy version of Dosa. It is prepared with grains like moong dal, black gram, toor dal, and horse gram. Also, it's gluten-free and best to eat during breakfast.
---
Coconut Rice is a simple and tummy-filling recipe that you can eat during your breakfast time as well. Moreover, one can use grated coconut or coconut milk in the rice as well.
---
Veg Pongal recipe is an amazing South Indian recipe to enjoy breakfast. Generally, Tamilians eat this rice at the start of the morning. One can make this with many variations such as jaggery, sugar, dal, milk, and milk.
---
I am sure I must have reminded you of old times and pure Indian desi breakfast. Every NRIs has three-stage in their food life:
Hometown stage: Having Lassi & Chole Bhature with langotiya yaar and 20 others.
Working as a high professional in Indian MNCs: Having random foreign cuisine with office ka staff and 3 others.
Abroad lifestyle: Eating overpriced average food.
Share your love for Desi Indian foods in the comments below!