We Indians love munching and always looking for some easy-to-digest and light foods for mid-day meals. Or else we don't have enough time or aren't in a mood to cook lunch or dinner.
So here are some ultra-delicious snack recipes which take no more than 30 minutes to cook. You can enjoy these 20 snack items with your tea or coffee or anything you like to drink & enjoy your day.
These 20 snack recipes will really make you swing free with no time efforts.
You can also try 10 Great Sandwich Ideas For Quick Breakfast.
Click the images to get full recipes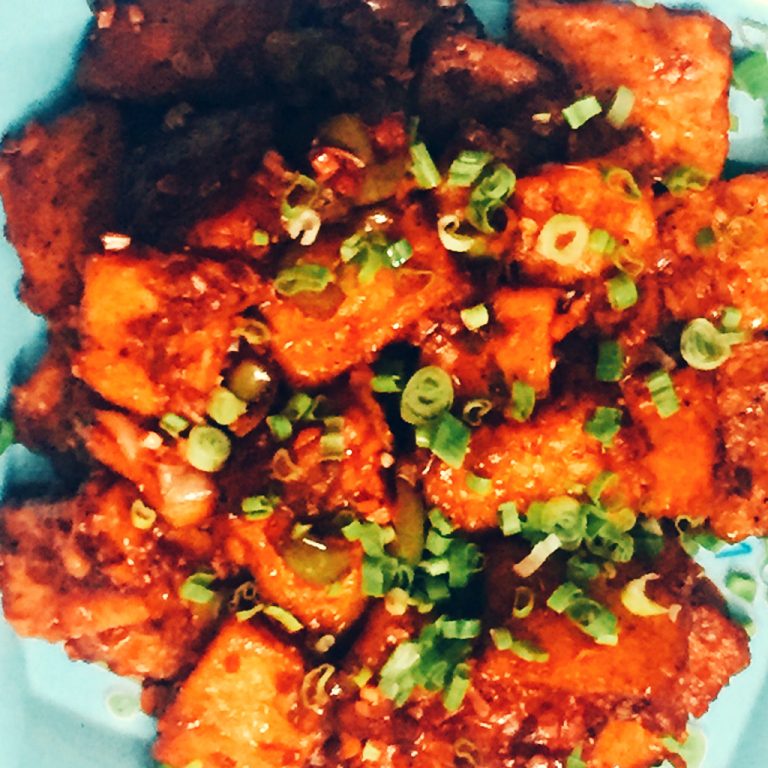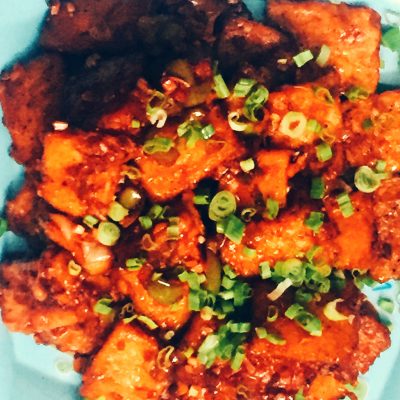 Bread Manchurian is a super easy, innovative and tempting snack recipe for tea time or munching at any time. It can be made with simple at home ingredients.
---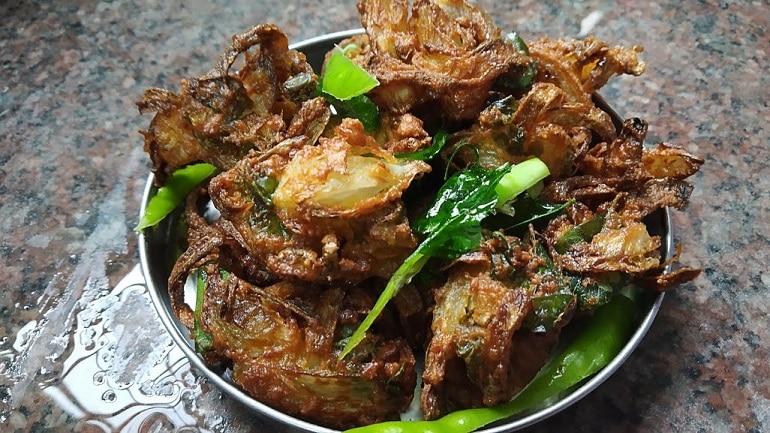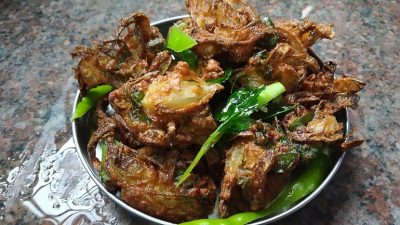 Onion Pakoda recipe is a popular simple and crunchy evening snack in India. Onion Pakoda goes well with a cup of hot tea or coffee during the rainy season. 
---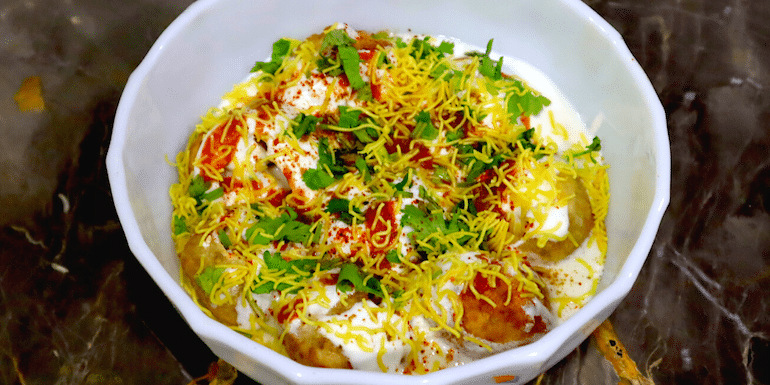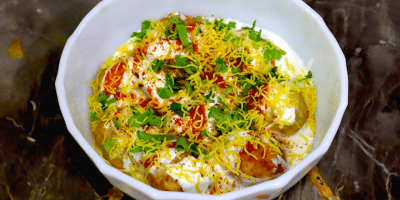 Dahi Batata Puri Chaat is a scrumptious snack recipe every Indian loves. It's a delicious chaat recipe that you will lick your fingers.
---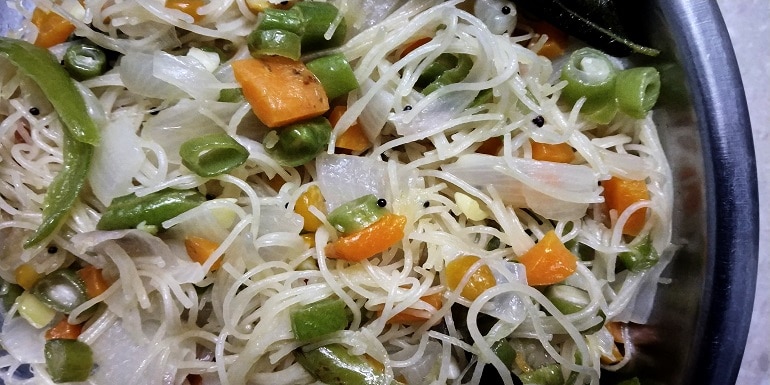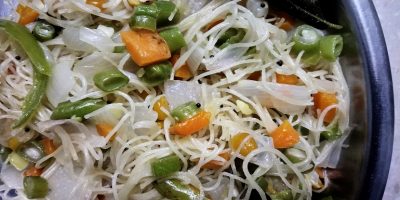 Vermicelli Upma recipe is a simple and easy south Indian style breakfast recipe. We can prepare this with or without vegetables. Step by step presentation.
---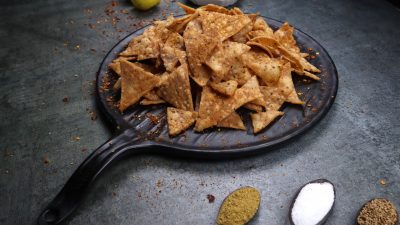 Rice Flour Nachos are our version of Mexican Nachos. Here, rice flour is a core ingredient instead of cornflour. They are tasty and crisp.
---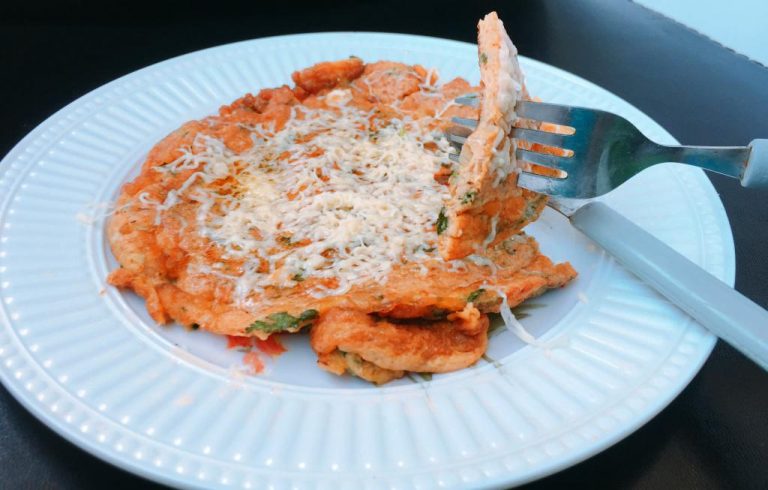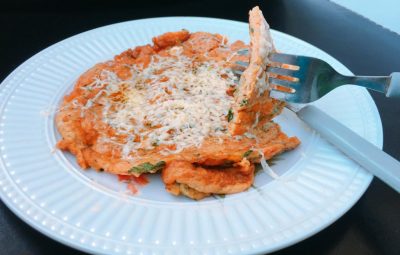 Healthy and Yummy Breakfast Recipe of Fluffy Omelet. Loved by everyone, especially Children. It takes only 10-15 minutes to prepare it.
---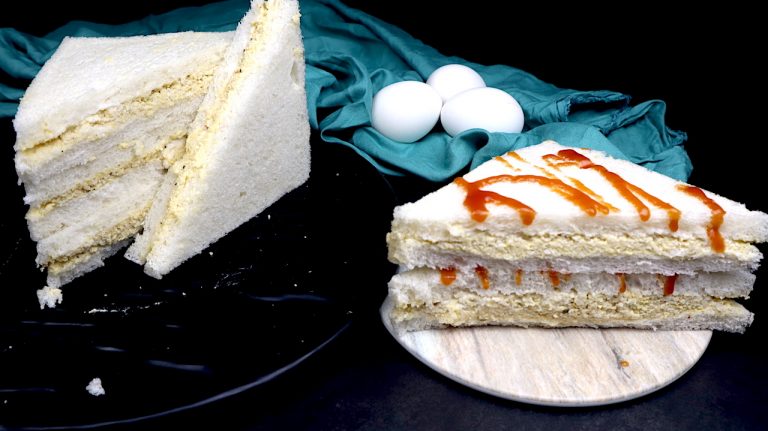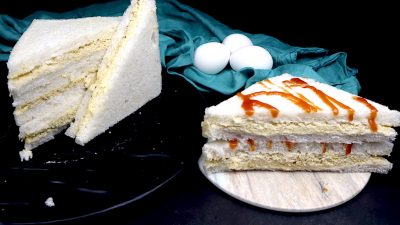 Egg Mayo Sandwich is an easy, quick, and unique sandwich recipe. It is originally from the British cuisine. 
---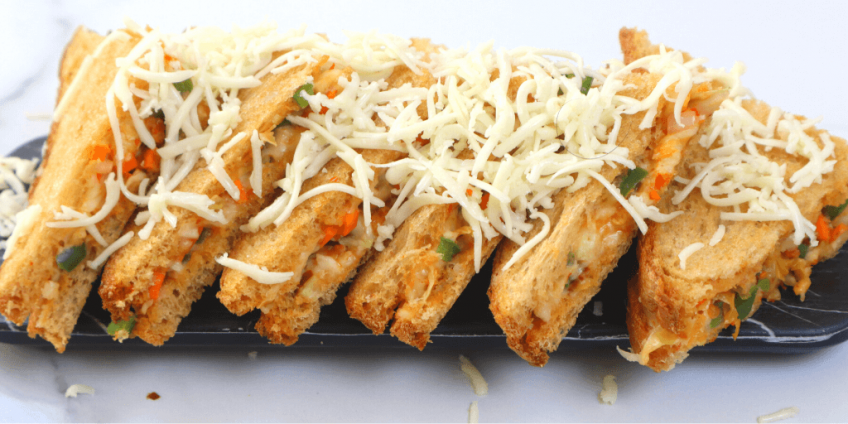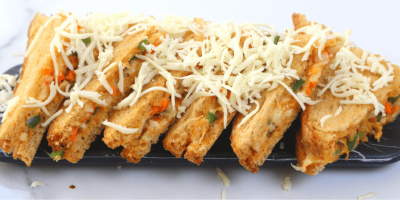 Cheese Schezwan Sandwich is an Indo-Chinese sandwich recipe, typically made for breakfast & contain fillings of chopped vegetables along with filling of cheese. 
---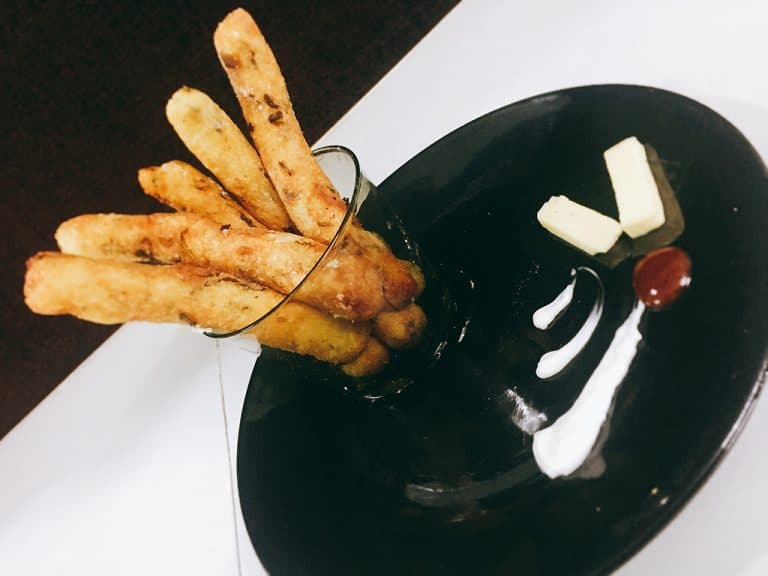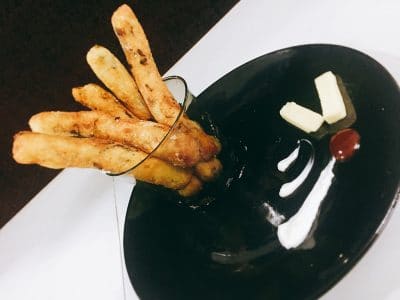 Crispy Potato Fingers is an easy-to-make veg cuisine made with potato, suji, and coriander leaves. Crunchy outside and tender inside
---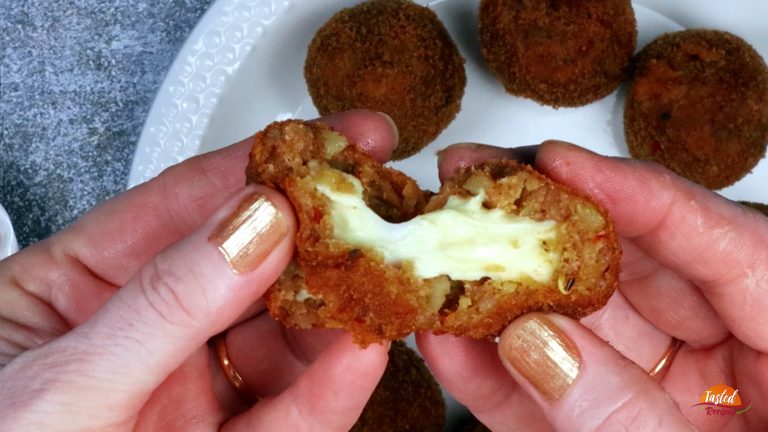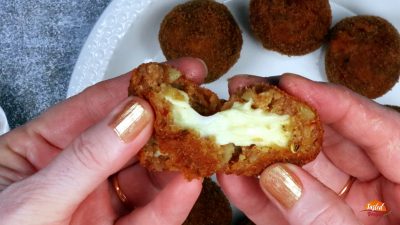 Filled with cheesy goodness, potato cheese balls are an easy-to-make snack. They are a quick & fuss-free starter recipe & extremely delicious.
---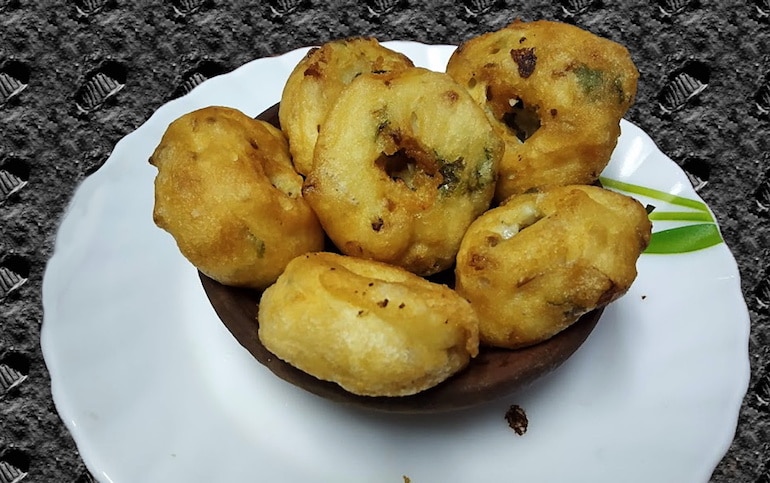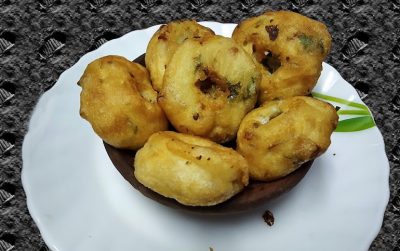 Medu Vada/Urad Vada Recipe is a traditional Indian style delicious recipe made up of urad dal with some few ingredients. This is fluffy & easy snack recipe.
---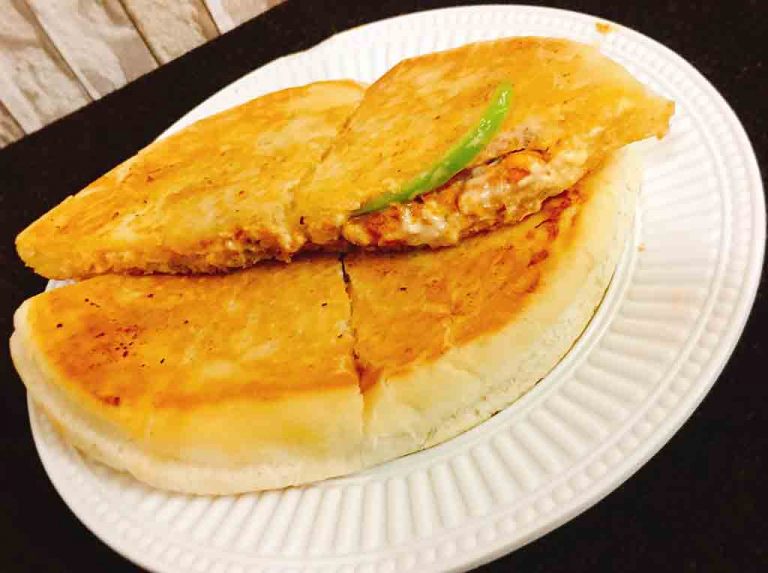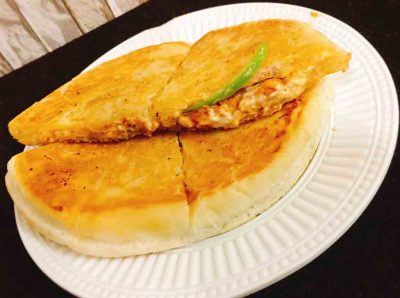 Pocket Pizza is an easy snack recipe made with readily available pizza base and filled with your favorite veg or non-veg filling with mayonnaise and sauces.
---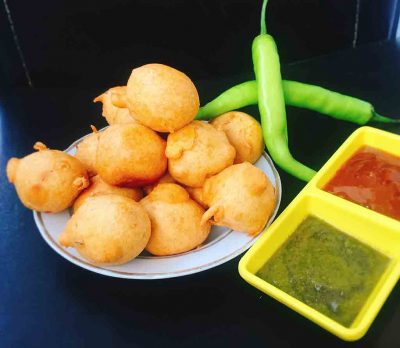 Bataka Vada is an authentic Indian Gujarati Fast Food, a favorite snack of all Indians. Simple, quick and easy snack recipe, made with ingredients that are easily available at home. You just need potatoes, salt sugar, turmeric and some additional spices. That's it. Tastes awesome when served with Tamarind/Mint Chutney.
---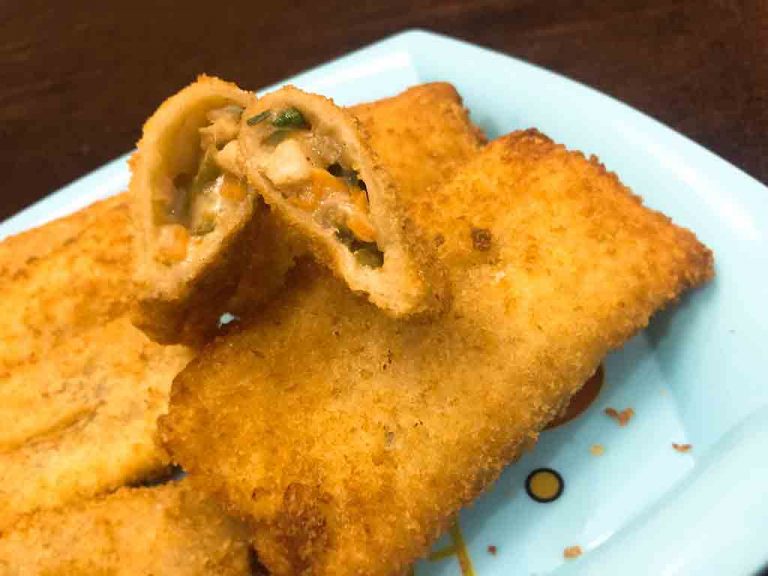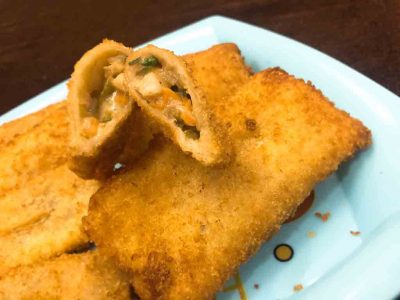 Bread Pockets are really simple and easy-to-make starters at home. A great choice for those who don't want to spend hours in the kitchen. Great choice for iftar, kids lunch box or parties. Bread pockets are a wonderful snack and a great appetizer. Bread Pockets can be made with both Veg and Non-Veg filling.
---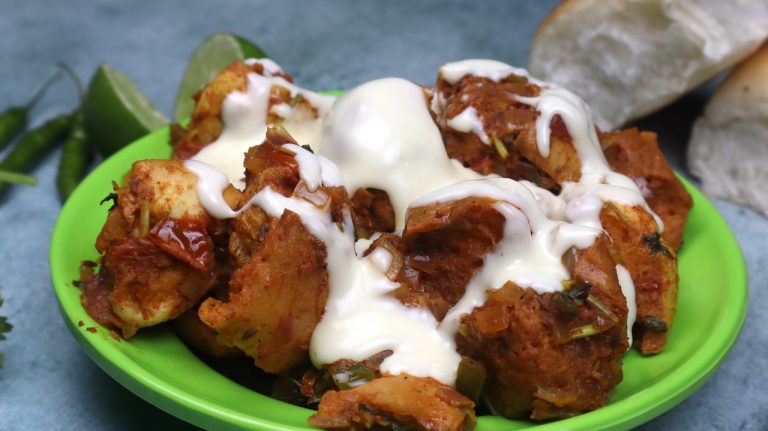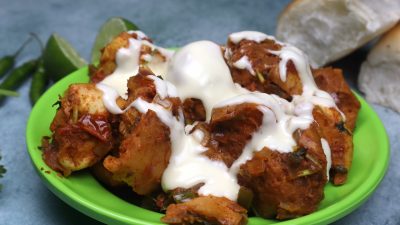 Cheesy Masala Pav is an appetizing and mouth-watering snack recipe. It is a popular street in Mumbai city of Maharashtra as a chaat.   
---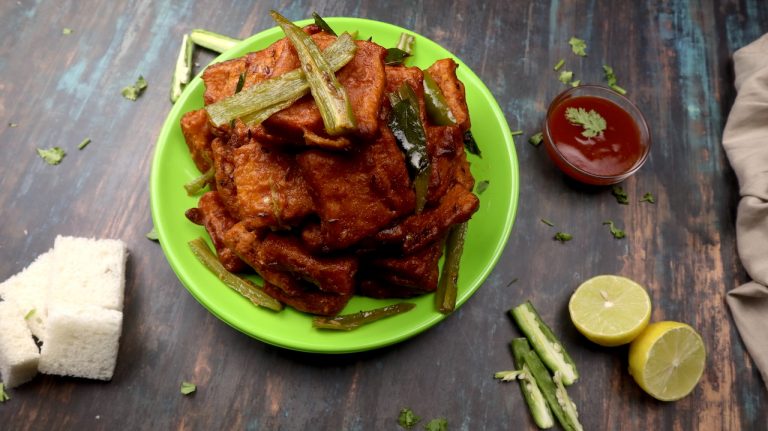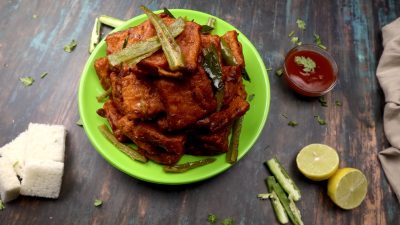 Bread 65 is an extremely delicious, quick, and easy-to-make snack recipe. Typically, paneer or gobi is used to make this, instead of bread.
---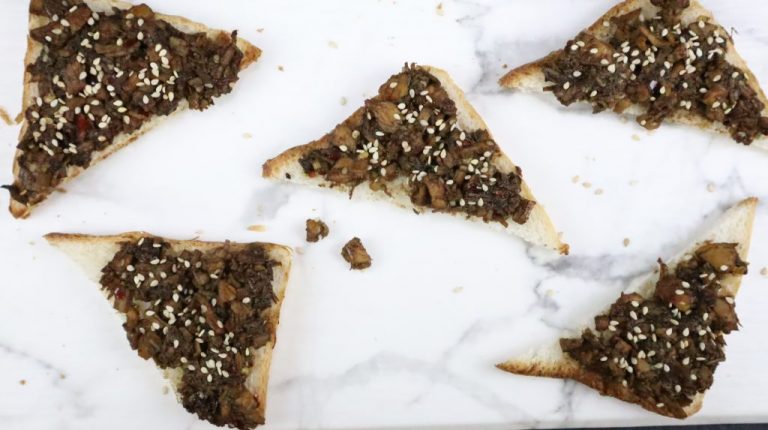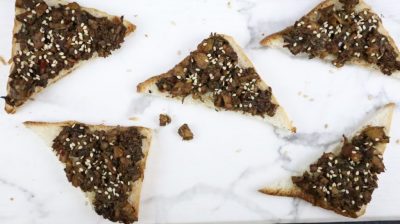 Chicken teriyaki open toast is Chinese style open toast. It's sweet, juicy & crispy. The chicken is coated with Chinese dressing and garnished with seasame.
---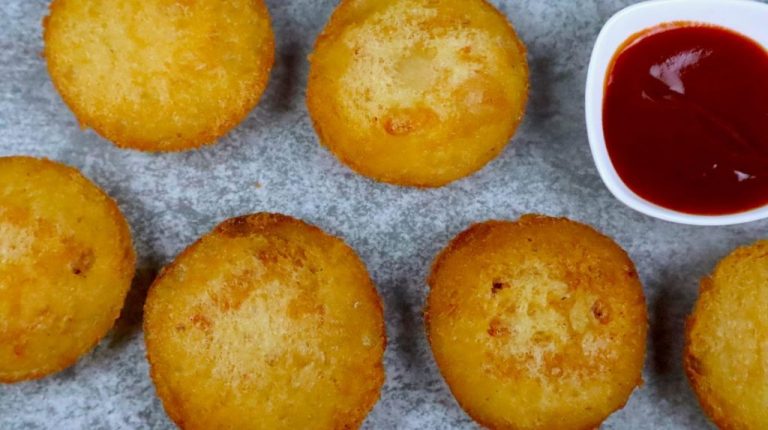 Spicy & delicious Tandoori Paneer Pakodas is a ginger food created with some twist. Paneer coated with tandoori masala sealed in bread & then fried.
---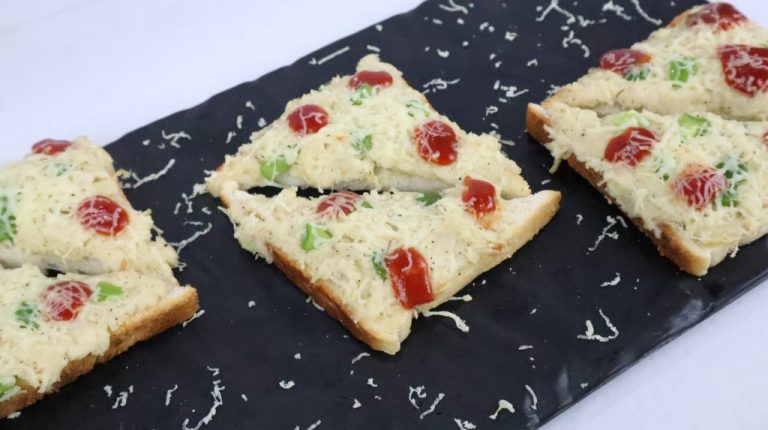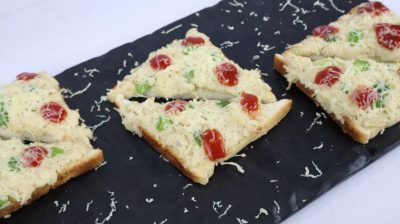 Chicken alfredo open toast is yummilcious & tummy filling toast which is made with chicken and alfredo sauce layering on bread. It is super easy.
---
Enjoy these easy hunger killing mid-day snacks or you can say mid-night too. It's going to taste lives forever.
Comment below if you have any queries or recommendation with recipes.