Sometimes in the early morning, it is difficult to choose what to make and pack in the tiffin box, and we so regularly wind up pressing a Roti and Aloo Sabji or bundled bread rolls. Instead, try these Indian lunch box recipes for your kids to enjoy during school breaks.
Moreover, every mother wants her child to be healthy and eating the most intriguing bites. Without a doubt, a lunch break is a period that kids genuinely anticipate.
Let's bring out the best Indian lunch box recipes for kids in less time. Here are some sandwiches, pizzas, toast, cakes, wraps, rice, cutlets, Idli, and many more ideas for you to make your kid's lunch exciting and fun.
Download our Free Recipe Cookbook
---
Kite Sandwich is one of the most natural recipes to pack in the lunch box. It is a no-cook sandwich recipe, and it takes no time to prepare it. Assemble bread slices and fit in your kid's favorite veggies, schezwan sauce, green chutney, and mayonnaise over the top. Also, it has a kite shape and looks so beautiful.
---
Tandoori Paneer Pakodas is delicious finger food. One can prepare this by coating paneer with tandoori masala and sealed in bread and then deep-fry it. It's the best Indian lunch box recipe. Also, kids enjoy having savory items.
---
Spinach Alfredo Macaroni is a delicious and cheesy recipe. It has a fantastic flavor of cheese, spinach, and cooked macaroni. One can add a lot of vegetables like capsicum, carrot, and onions as well. A tummy-filling lunchbox recipe to make your kids go crazy over it.
---
Cheese Idli is a delicious Idli recipe. One can say, it's fusion also. Moreover, preparing with some veggies, cheese, and red chili flakes sprinkled on it to give it a funky look. This Idli recipe is also simple to make and a perfect option for lunchbox for kids.
---
Sweet Pulav is easy to make rice recipes. It is also known as Zarda. Also, one can cook rice in ghee to make it royal and rich in taste. Add some dry fruits, spices, and let kids enjoy the taste of a rich dish.
---
Veg Omelet is a fluffy and delicious recipe to cook. It takes only 15 minutes to prepare this and has the crunchiness of veggies as well. A light, spicy, and healthy Omelet to make your kids smile.
---
Anda Bhurji is an Indian egg recipe. A perfect lunchbox with scrambled eggs, veggies, and little spices. Also, you can serve your kids bread or roti. Mostly all kids love eggs, and what can be a better option than bhurji? Also, include some basic tomato and onion salad to enjoy the full lunchbox meal.
---
Lemon Rice is multi-time eating food. You can have it in lunch and add some leftovers to your evening quick snack before cutting. So your tummy feels full & you easily avoid eating fast foods outside.
---
Gujarati Bataka Vada is a savory and delicious dish. It's a little spicy and served with tomato sauce elevates its taste. Kids generally like fried items, so here you go. Moreover, it's a Gujarati dish, and Gujjus is an expert in making this fantastic recipe.
---
Bread Pockets are lovely snacks for an Indian lunch box. It's easy to make and unique recipe. Here, one can prepare this with filling the bread with veggies like capsicum, onion, carrot, or even chicken. The filling can be non-veg or veg. It's up to you. Also, it's a perfect Indian lunch box recipe for kids.
---
Veg Noodle Soup is a combination of Chinese & vegetables. Try this for your small munchkins. It has slurpy noodles with tomato soup kind of a feeling. A health & taste pack altogether.
---
Gujarati Dhokla is most likely a fragile and flexible Gujarati snack. It has a possibly sweet and tart taste. Gujarati Dhokla isn't simply luscious yet is nutritious, and additionally, it made by steaming instead of bubbling.
---
Kuzhi Paniyaram is a reliable and popular Indian style dish. The surface resembles small delicate stuff adjusted with a firm, thin external layer. It goes well with Coconut chutney.
---
Bombay Veg Sandwiches are cute tiny sandwiches bites that will just take over your kiddo's heart. His/her kid's group will enjoy this cheesy Veg Sandwich.
---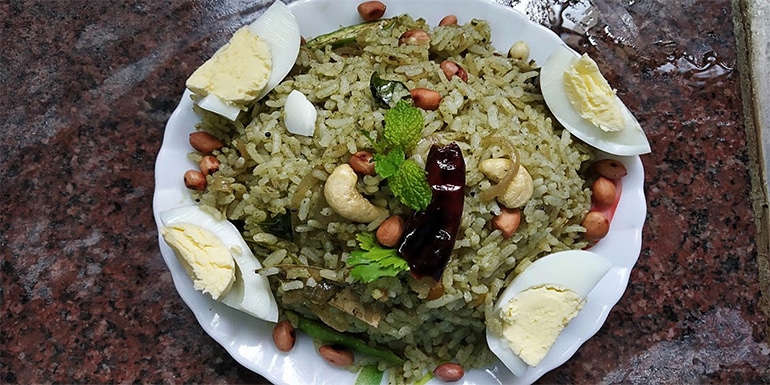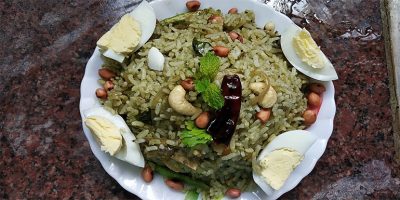 Pudhina Rice is so refreshing and fragrant. Pudhina/Mint rice is the ideal decision for your kids as it is nutritious and healthy.
There are no reasons for dumping lunch. We promise you that.
---
Bread Pizza is the kids' most favorite lunch box idea that they will have to repeat at least once a week. You can substitute white bread with brown bread.
Add various veggies and top it up with Jam or Tomato sauce. It's a delicious joy for the kids.
---
Palak Puree Masala Gujiya is a deep-fried, savory and crunchy snack recipe. It's a little spicy and also tasty that kids will love in their lunchbox. Moreover, it's a Gujarati fusion recipe that involves spinach puree and Indian spices.
---
Source: www.whatscookingmom.in
Spicy Vegetable Toast is a zesty vegetable Toasts are ideal for children as these are in fun shapes. These are exceptionally nutritious as these have heaps of veggies.
The best part about this formula is you can make them early, and after that, warm them in a non-stick skillet just before serving.
---
Source: www.inspiredtaste.net
Carrot Cake is exceptionally clammy, has a brilliant surface, with an ideal flavor.
Top it with this thick and rich sans dairy cream "cheddar" icing for an additional marvelous pastry. It's winter season now, and what can be a better choice than carrots?
---
Source: www.nishkitchen.com
Kids will love paneer Wraps. These Indian style wraps loaded up with spiced paneer and veggies makes a flavorful light lunch box.
---
Source: www.indianhealthyrecipes.com
Kids in their lunch boxes will cherish Apple Fried rice. We all know an apple a day is so essential for all of us.
So why not set it up with rice. It has a sweet flavor with Indian masala & some veggies. Go for it, mothers!
---
Source: www.werecipes.com
Leftover Dal Pancakes are a mixture of Dal Tadka and jeera rice. It's complete nutritious Dal doughnuts that are completely kids friendly.
---
Source: www.foodsandflavorsbyshilpi.com
Cheese Kachori is a renowned Indian tidbit which is made from numerous points of view crosswise over various parts of India. Here are some extra fixing and finding kids lover – Cheese Kachori. It is very crispy and melting inside.
---
Source: www.pepperbowl.com
Paneer Cutlet is a perfect Indian lunch box recipes without investing much energy in cooking.
It does not require the preparation of any side dishes. Just ketchup will be an extraordinary addition.
---
Source: www.aromaticessence.co
Veg Grilled Mayo Sandwich is a yummy backup for quick snack time. It's a decent idea to enjoy small parties take before early dinner. Tasty & rich mayo sandwiches, who can oppose these?
---
Source: www.cilantroandcitronella.com
Spanish Spinach Croquettes are healthy food around Spain. They're easy to make, stuffed with flavor, and make an incredible veggie-lover party finger food or starter!
---
Source: www.elavegan.com
Spinach Tortillas made with three formula that is sound, gluten-free & kids lover food. Ideal for children who love wraps, tacos, burritos & quesadillas.
Additionally, incredible for children since the spinach in these wraps is relatively bland!
---
Source: www.savorybitesrecipes.com
Aloo Pyaz Naan recipe is worth trying if your kids adore street food and can see how well the kinds of Indian food mix, but this is not so spicy one.
It gives your kids a pure Punjabi taste, which will be just "oh my god" in their mouth.
---
Source: www.itdoesnttastelikechicken.com
Vegan Strawberry Pop-Tart is a desirable & marvelous strawberry filled baked good. Just see the flavorful flaky-strawberry-filled-tarts.
So many kids love strawberries, and to this date, this is the perfect flavorful dessert you can offer your children.
---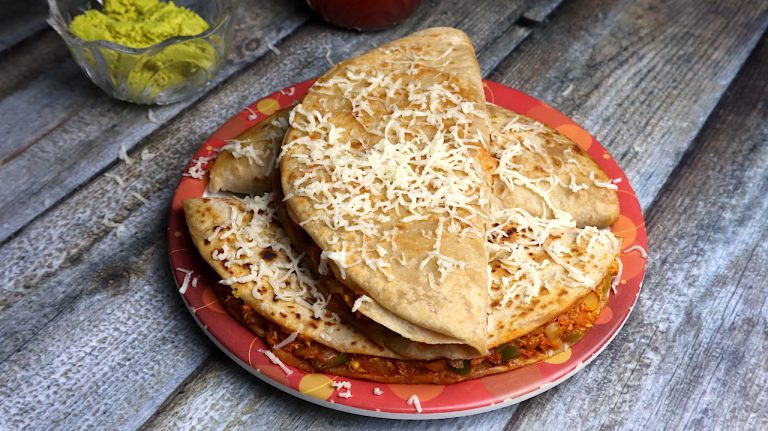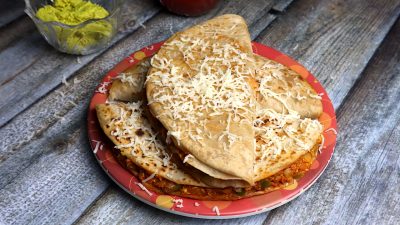 Vegan Quesadillas are the best inventive with flavors. You can make them with vegetarian cheddar just, or you can likewise include your most loved veggies.
Here, the chef has done different scrumptious fillings of sweet potato and avocado.
---
Source: www.whatscookingmom.in
Roti Nachos are kid's favorite and healthiest options for them.
When you have leftover roties, this can turn into a beautiful English meal called Roti nachos to tackle their craving for perfect Indian lunch box recipes.
---
Source: www.ruchiskitchen.com
Chatpati Cone Chaat is a flavorful bite made with the mix of tart chutneys and potato balls. Chatpati Cone Chaat Recipe.
These fresh cones are stuffed with total Indian flavors of Tomatoes, beans, onions, green chutney  & tamarind chutney. It just looks fantastic!
---
Source: www.thestayathomechef.com
Homemade Fruit & Vegetable Snacks is one full pack of fruit goodness. This one is a massive nutritional snack for the kids because it is mixed with powerful ingredients – Spinach, Orange, Blueberries, and Strawberries.
One of the best colorful Indian lunch box recipes that your kids will instantly fall in love!
---
Source: theblackpeppercorn.com
Cheese Breadsticks are cheesy, baked, and crusty outside. It's soft and fluffy from inside. It's a super easy recipe made with cheese and bread. They are ideal for the school lunch box. Here, you need to make bread dough and then roll it with cheddar cheese.
---
Source: twosisterscrafting.com
Caramel Popcorn is easy to make and super yummy snack recipe. Moreover, it's easy to make a home with a few ingredients: popped popcorn, salt, butter, brown sugar, vanilla, and baking soda.
---
Source: celebratingflavors.com
Mini Cheese Pizza is the best lunch box recipe for kids. Top up these pizzas with kid's favorite veggies like capsicum, onion, olives, tomatoes, and lots of cheese.
---
Source: relishthebite.com
Mushroom Pepper Fried Rice is a comforting lunchbox recipe prepare in just 30 minutes. Also, this is a simple recipe with mushroom as the main ingredient. If your kids love eggs, add some scrambled eggs also in it. The flavor of this fried rice is an outstanding and exotic dish.
---
Source: wandercooks.com
Zucchini Slice is tasty and straightforward to make. The best option of a zesty crunch in the lunchbox. You can pack some salad with these slices to pair it amazingly. Also, it's the best nutrition bite as well.
---
Source: spiceinthebox.wordpress.com
The Spinach Wrap With Peanut Sauce is a go-to recipe for lunchbox ideas. You can get readymade tortillas from the market. One can prepare the inside filling with spinach, beans, cabbage, cranberries, wonton strips, and serve with delicious peanut sauce.
---
Source: veggiefoodrecipes.com
Beetroot Paratha is a quick lunchbox recipe to feed your kids with something healthy. It's a simple paratha recipe prepare with beetroot, wheat flour, ginger paste, salt, sesame seeds, and water. Also, they are irresistible, and kids are going to love these parathas.
---
Choose a perfect balanced nutritional value lunch pack or tiffin pack for your kids. All the veggies, especially tomatoes, cucumbers & beetroot, are vital. You can mix vegetables with various masala that just taste best for your kids.