Punjabi sabzi is a part of the main course of Punjabi cuisine. Predominantly we eat them with roti or naan. Sometimes even with rice.
Punjabi cuisine originated from the Punjab province. It makes up the central part of the Northern part of India. Punjabi cuisine includes many Pakistani traditions as well since Pakistan was a part of North India before independence.
One will find multiple influences of other cuisines on Punjabi food, one of which is Mughlai. Moreover, there is a wide range of dishes through different cooking methods. Tandoor is one of the most popular of them.
This cuisine has many categories of food included, but we are only mentioning the main course of cooked vegetables or Punjabi sabzi dishes here.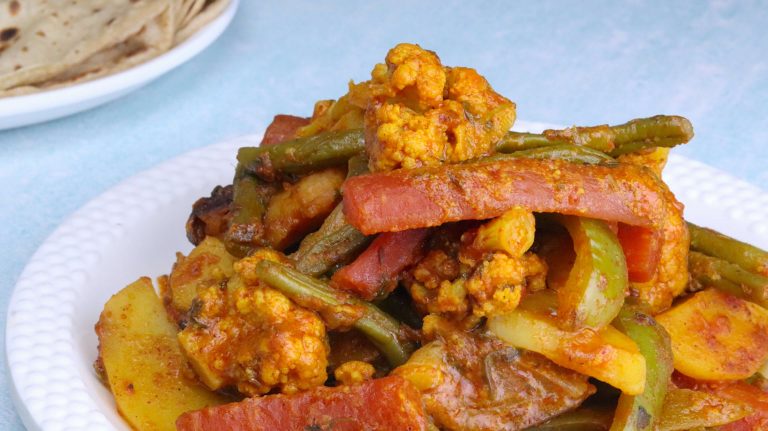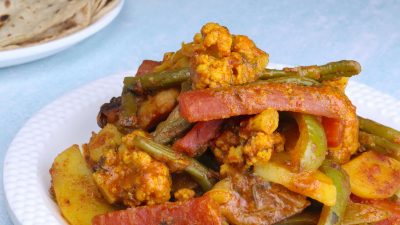 Veg jalfrezi has lots of vegetables, spices, Indian masala powder & cheese. Yes. Watch the recipe video to see why there's cheese in it.
---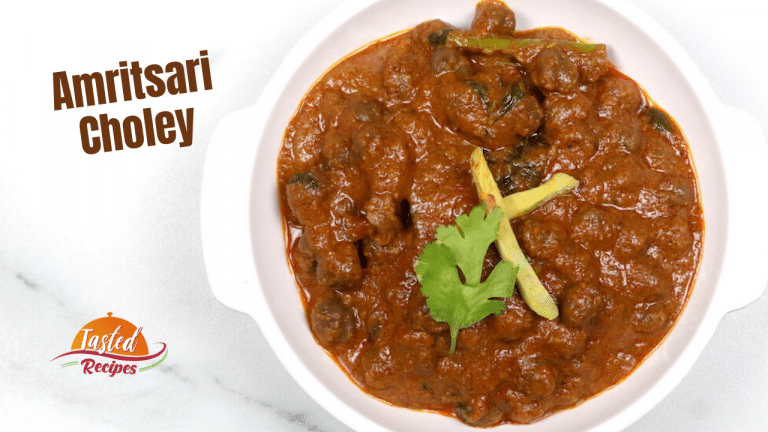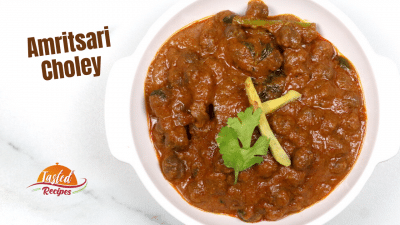 Amritsari Chole is a traditional & authentic dish from the Punjab region. It tastes tangy, spicy, & full of masala flavors.
---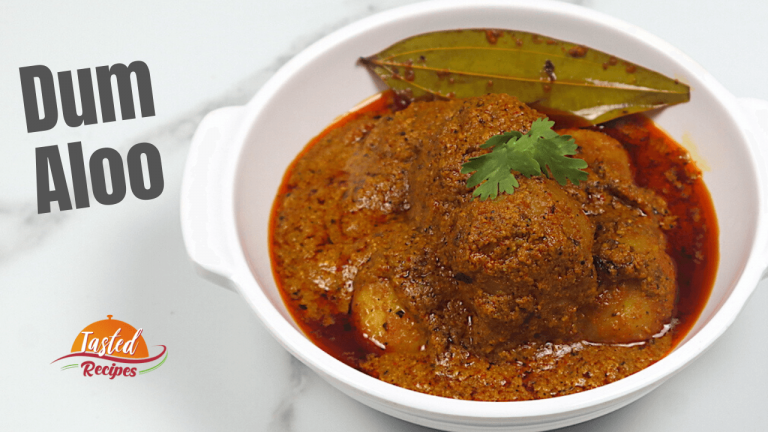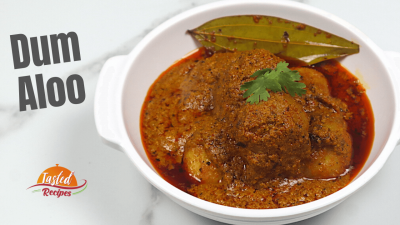 Dum Aloo or Aloo Dum is a potato-based Indian cuisine originally from Kashmir. It has a bit tangy, sour and spicy flavors and is easy to make.
---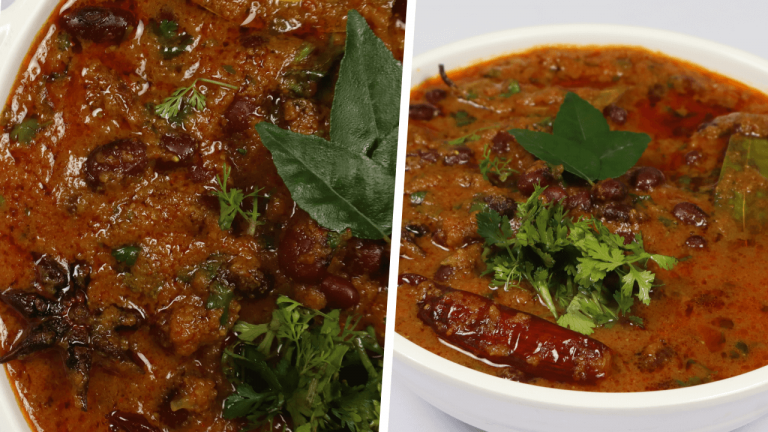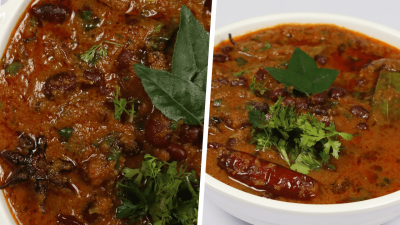 Rajma Masala Curry is a lightly spiced, creamy and delicious curry made with kidney beans. They are popular in North India and Nepal to make curries.
---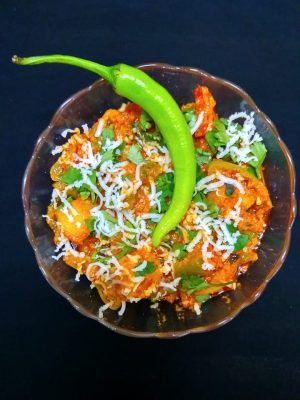 Veg Makhanwala recipe is a popular north Indian dish made with mixed vegetables. It is a sweet, creamy, rich buttery dish.
---
Download our Free Recipe Cookbook
---
Punjabi Sabzis with Paneer
Paneer is the most loved ingredient in Punjab and so it is an essential part of many Punjabi sabzis.
People find multiple dishes, from Punjabi cuisine in restaurants worldwide. These dishes make up almost 80% of these dishes in Indian veg restaurants.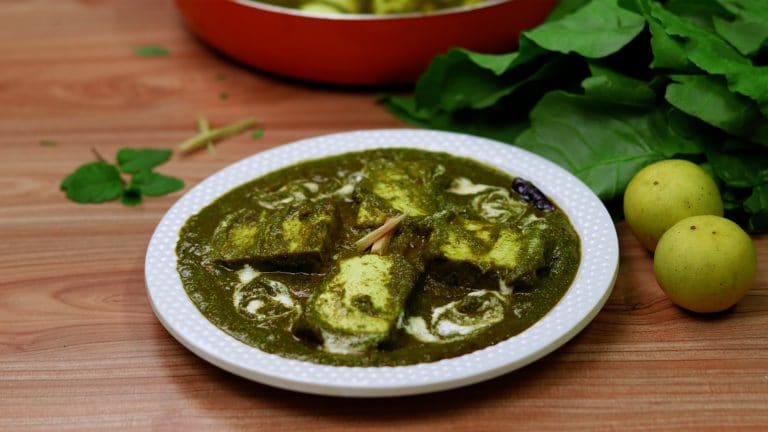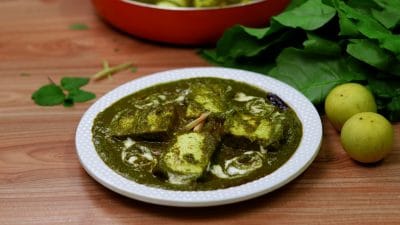 This recipe is an ultimate guide to cook exactly restaurant-style palak paneer. Click to watch the recipe video. Read detailed recipe steps.
---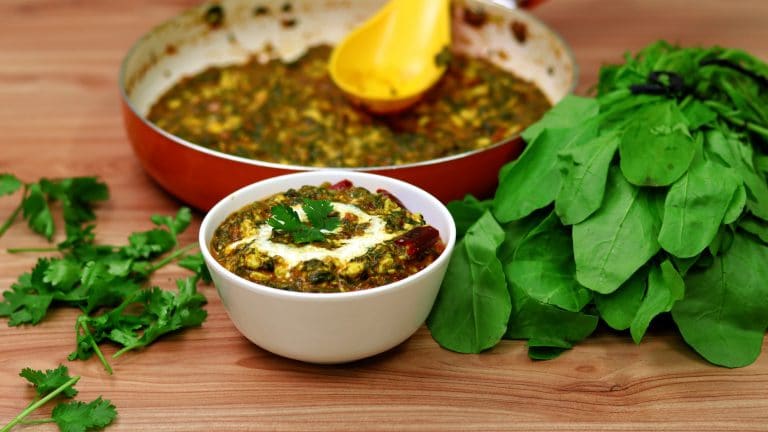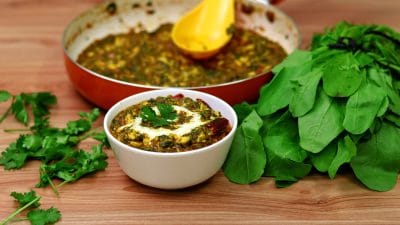 Palak Paneer Bhurji is a gourmet of a variety of flavours. There's spinach, paneer, whole spice and lot more to enjoy. Watch the recipe video.
---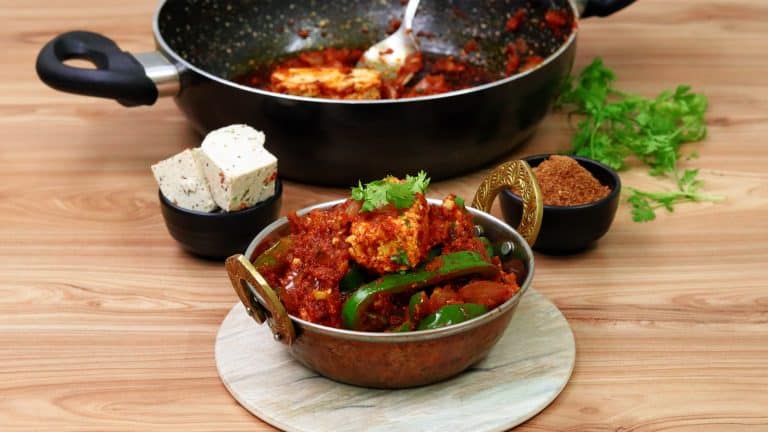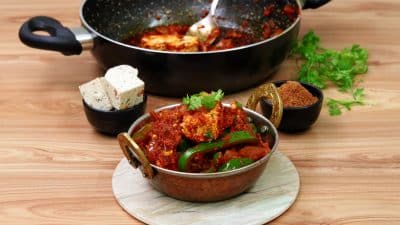 Kadhai Paneer is a chef style recipe made using homemade kadhai masala and with a secret tip. Watch the recipe video to know the secret tip.
---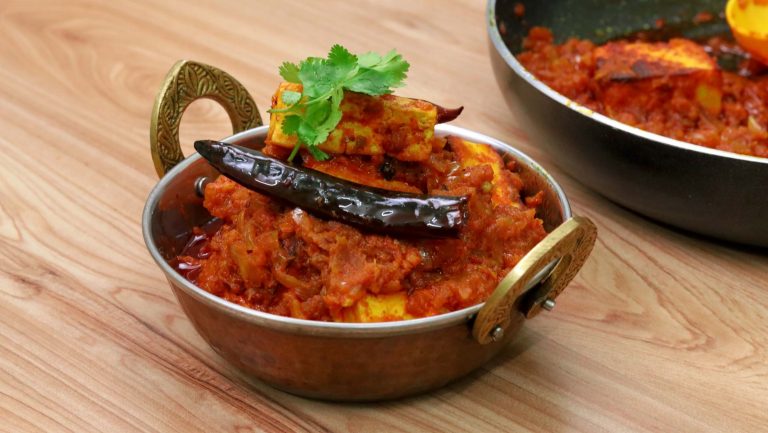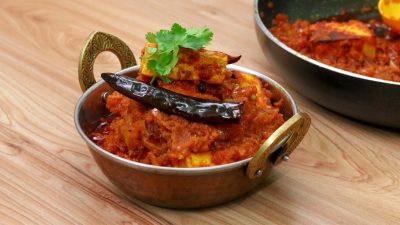 Paneer Masala is quick and easy to make. It requires less time compared to other paneer recipes giving an absolute taste. See recipe video.
---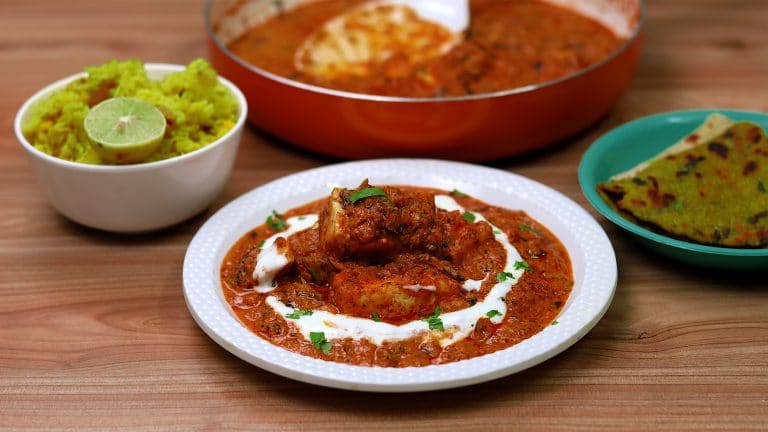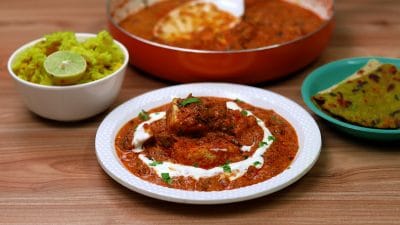 Paneer Lahori is a veg dish with a unique making style that refers to the authentic lahori cuisine. Watch the recipe video for more info.
---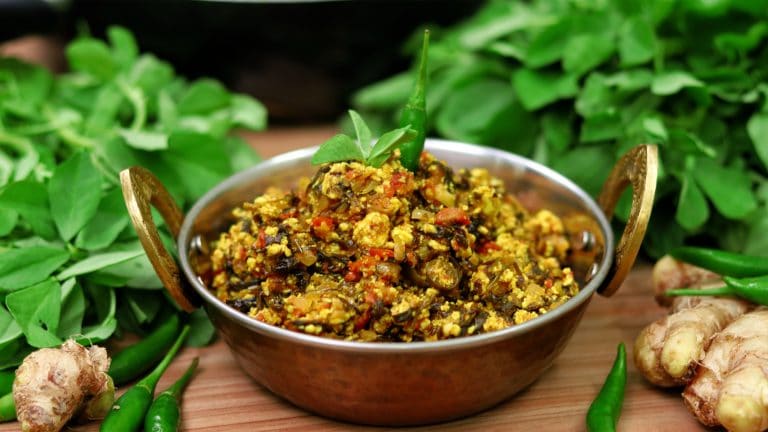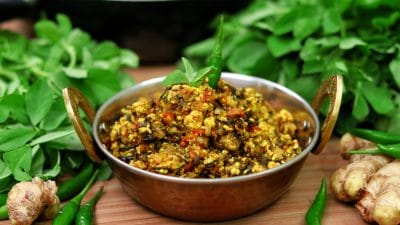 Methi paneer bhurji has multi aspects. The fenugreek leaves aka methi can be easily paired with a couple of veggies. Click to see the list.
---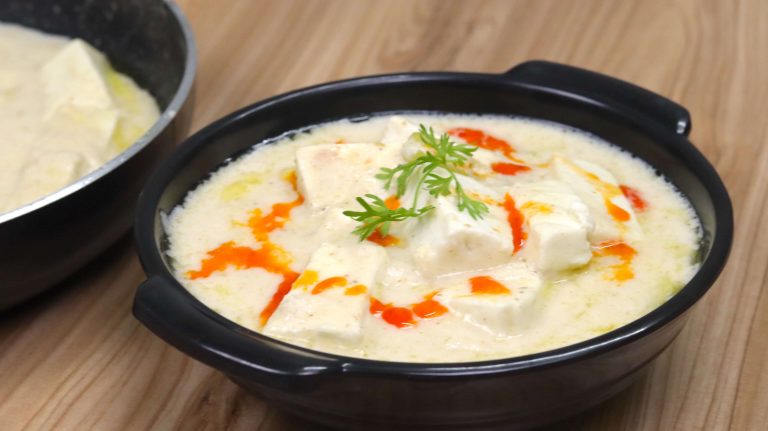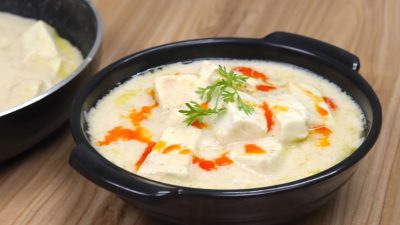 Malai Paneer Korma is white textured main course gravy item. Surprisingly, there's no malai & masala powders used. Watch the recipe video now.
---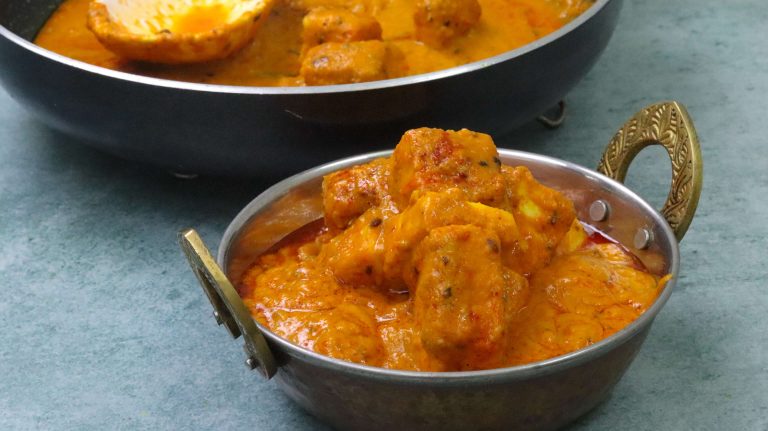 Making paneer butter masala exactly restaurant style is now easy. Simply follow the recipe steps & you will get the same taste. Click now.
---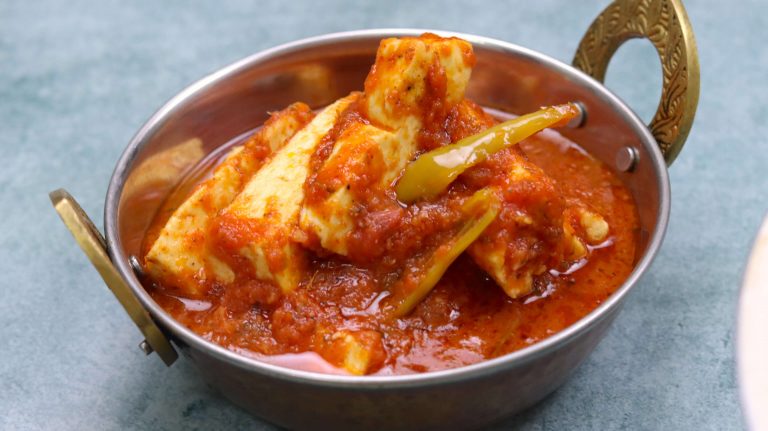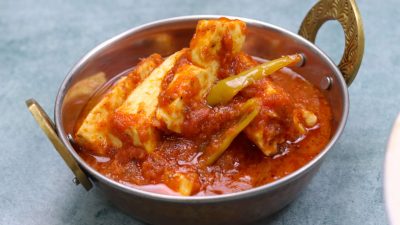 This Paneer Makhani in Tomato Gravy has almost no whole spices. Still you can manage the taste & aroma. Watch the recipe video to see how.
---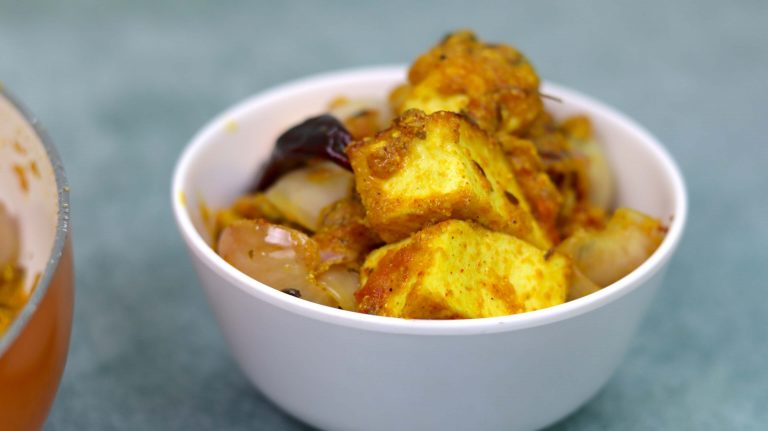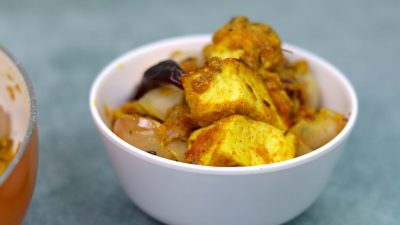 Paneer Do Pyaza (dopiaza) is the art of making Indian cottage cheese gravy in Persian style by adding onions twice. Click to see the video.
---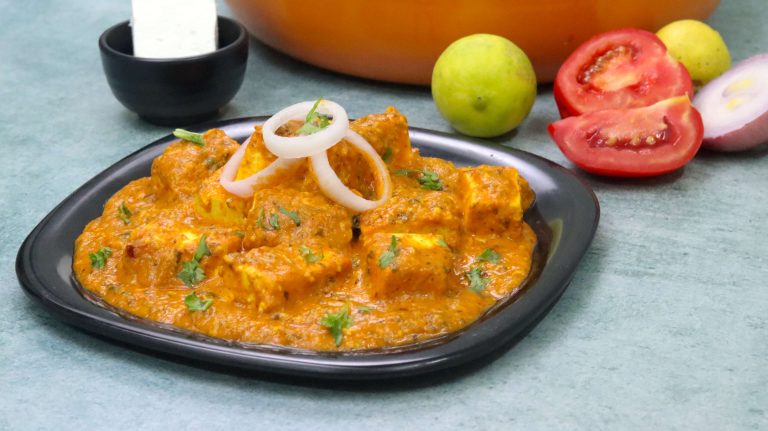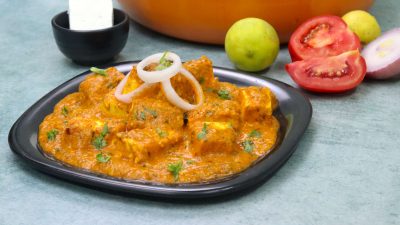 Paneer Angara is a masaledar sabji integrated with a smokey flavor at the end using hot charcoal & pouring ghee over it. You will love it.
---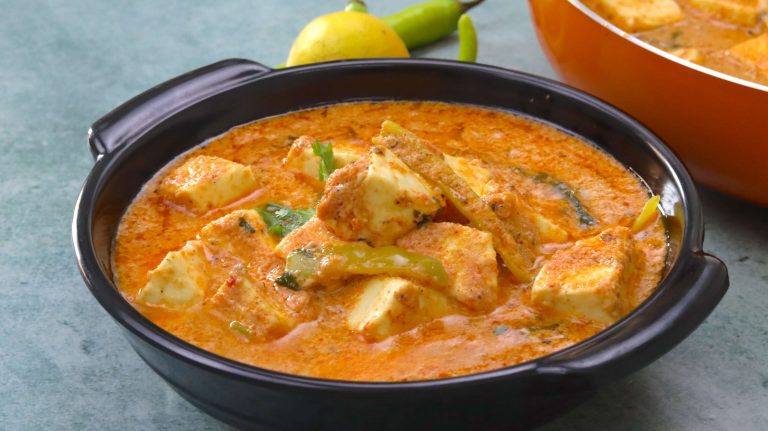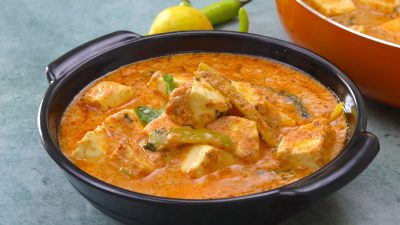 Paneer butter masala in Kaju gravy is not only tasty but also quick & easy to make. It requires fewer ingredients & time to cook. Try now.
---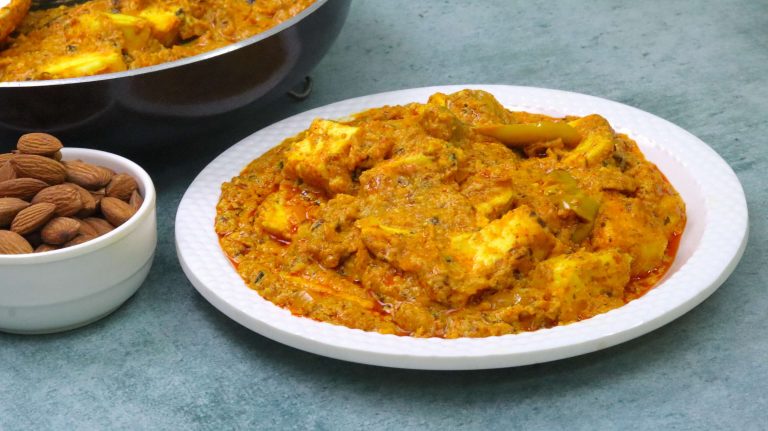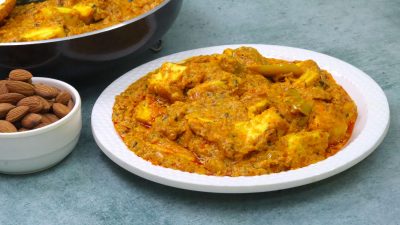 Badami Paneer Masala Gravy is smooth & buttery. It has all the richness of soaked almonds, butter & milk. Click to know what else is used.
---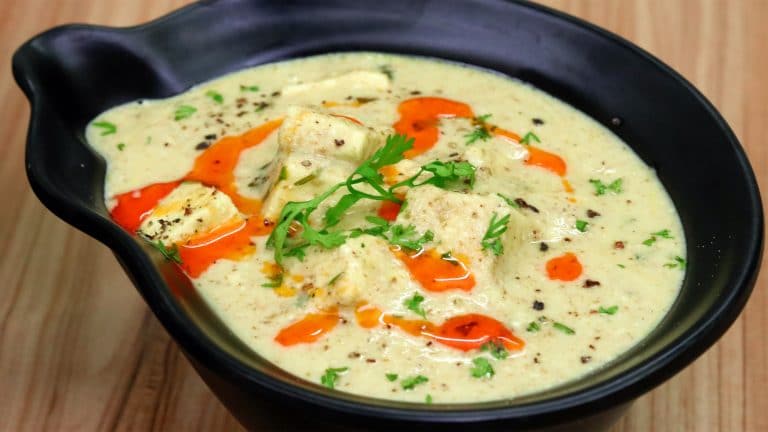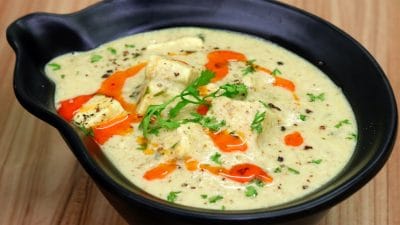 Nawabi Paneer has all the richness that you are looking forward to. The taste & texture of the gravy is unmatched. Try making it today.
---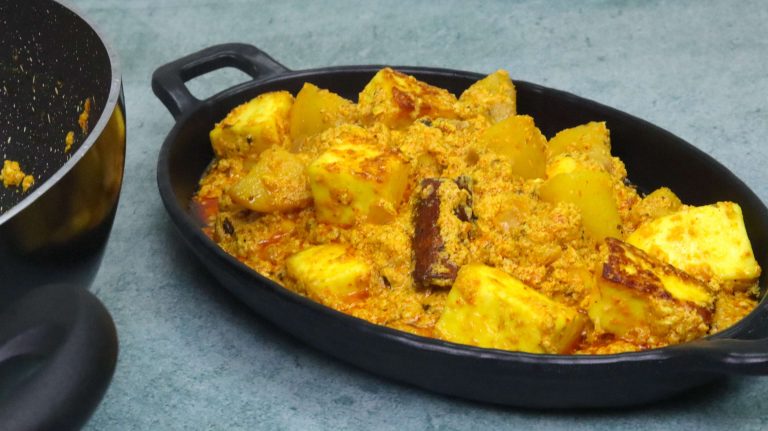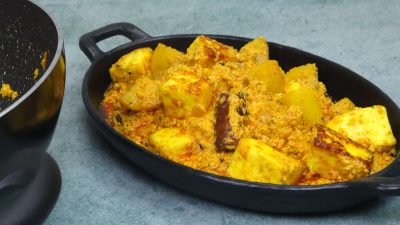 Aloo paneer can be made in both golden yellow & red gravy. Watch recipe video to make golden gravy. Click to read how to make in red gravy.
---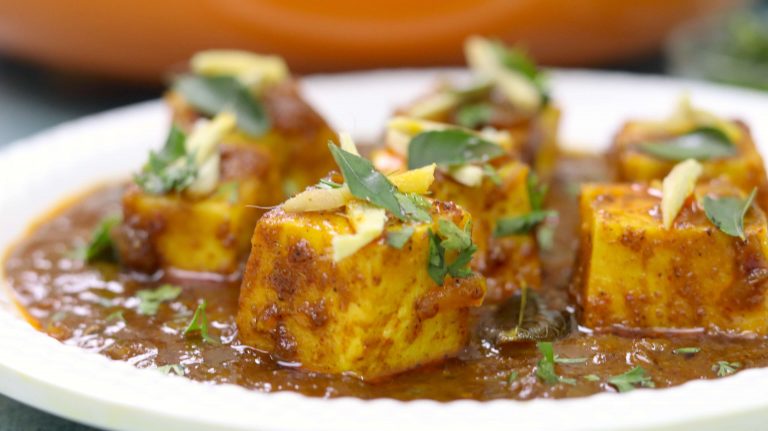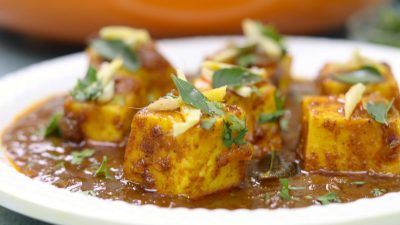 Paneer ghee roast is an atom bomb of a variety of flavors. This recipe is khatti, meethi & spicy. Your family members will love it for sure.
---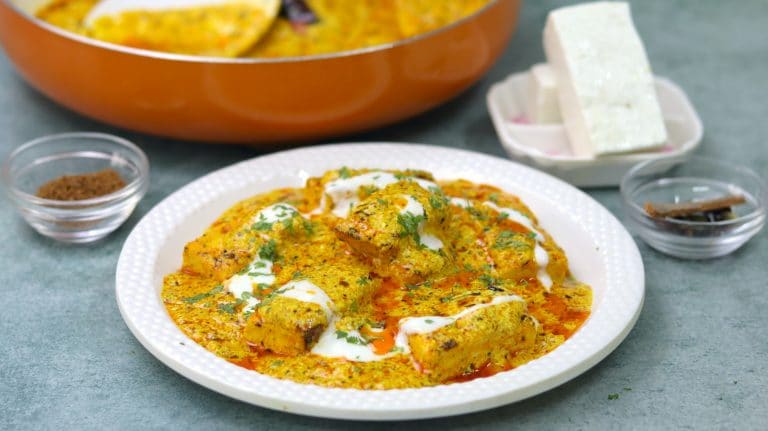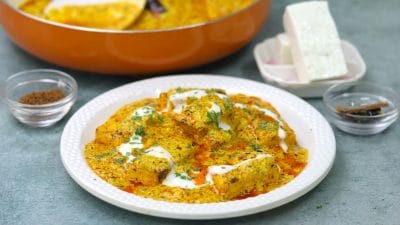 Dahi Wala Paneer is a gourmet of rich flavors. Not only lunch & dinner but this recipe is also a tiffin item. Click to watch the recipe video.
---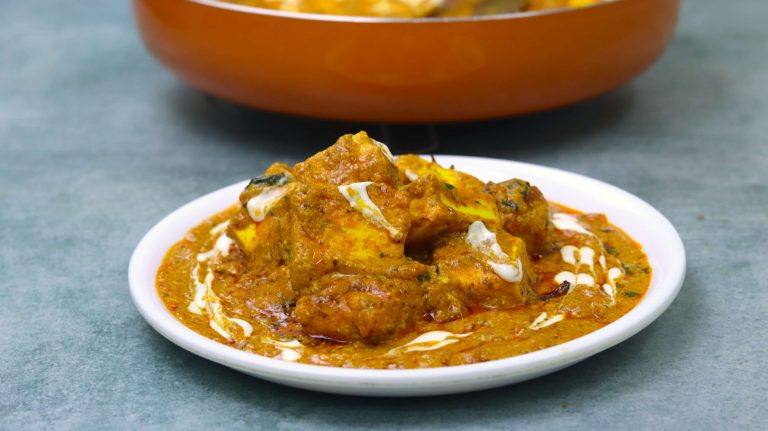 Garlic paneer gravy is a delicious combination of paneer with garlic. Lehsuni taste and aroma with Paneer are for the garlic lover.
---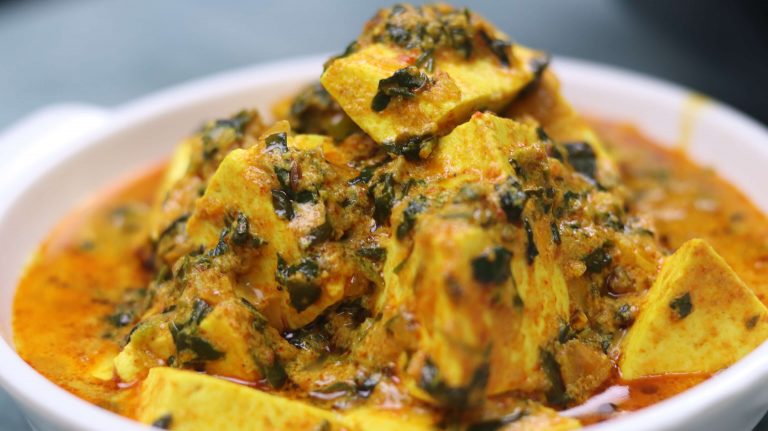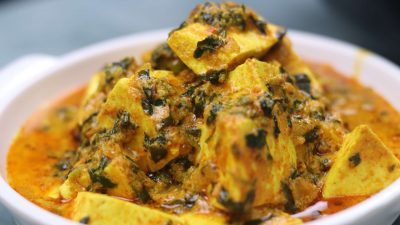 Methi paneer is a delicious combination of fenugreek leaves & Indian cottage cheese. Watch the recipe video. Follow steps & cook today.
---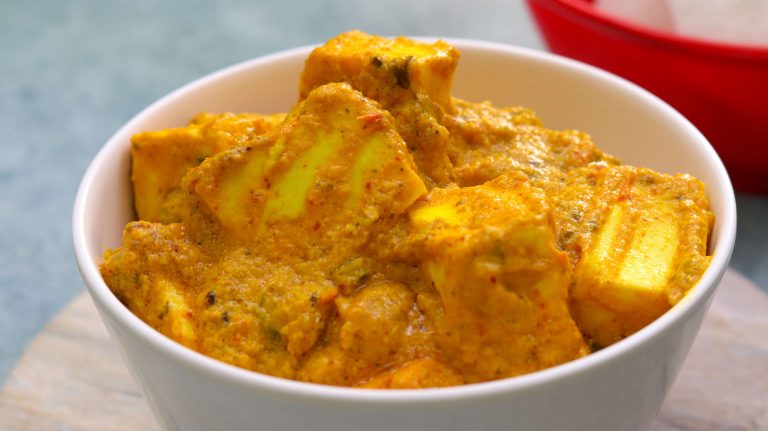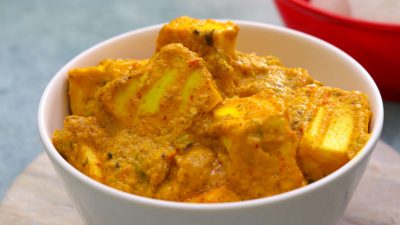 This restaurant-style paneer makhanwala has a rich, creamy & buttery texture. It is spicy, tangy & a little sweet. Watch the recipe video.
---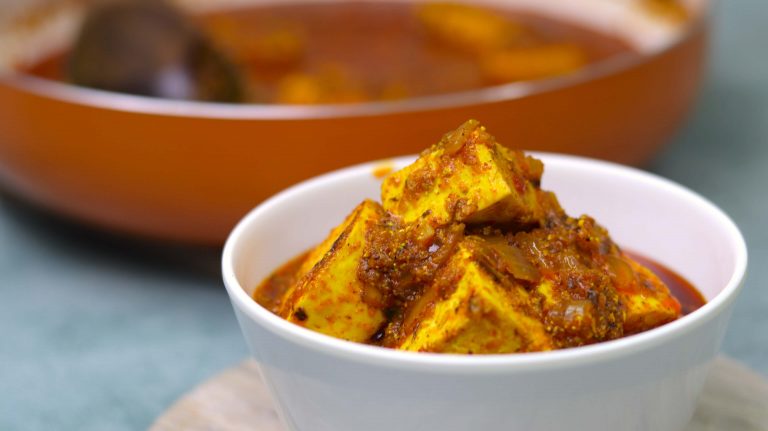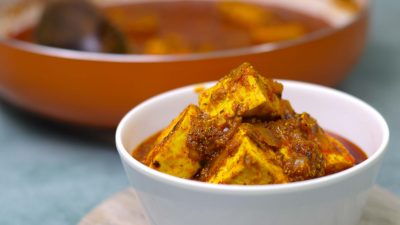 Paneer achari gravy is a mixed bag of a variety of flavours due to whole spice, masala powders & herbs. Click to watch the recipe video.
---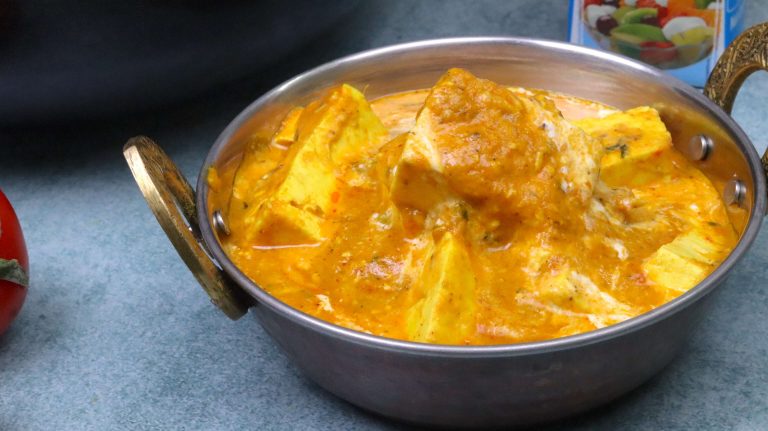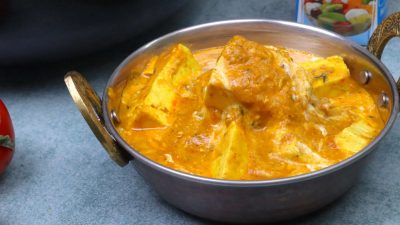 Paneer Lababdar is an Indian gluten-free dish. It is made from paneer with tomato & cashew-based gravy sauteed with onions, spices & herbs. 
---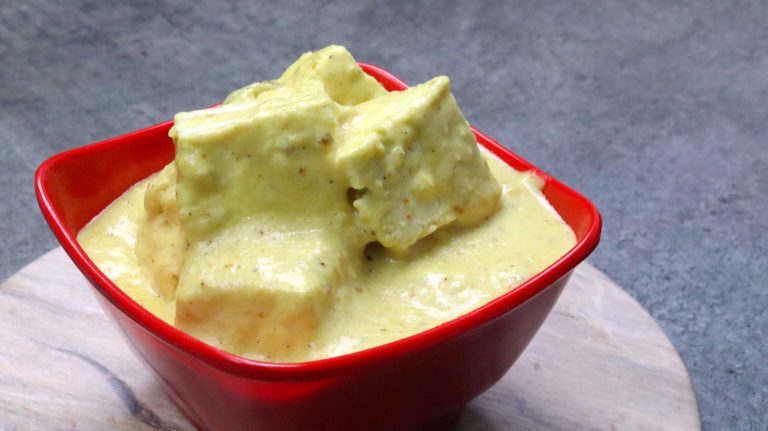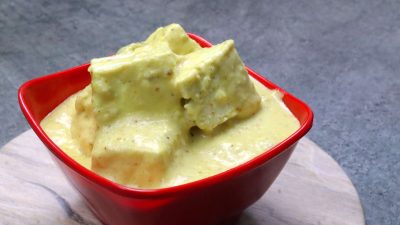 Shahi Paneer is a popular paneer-based dish, consisting of creamy gravy. The dish is rich, heavy, & full of fats. It is tasty & like a treat.
---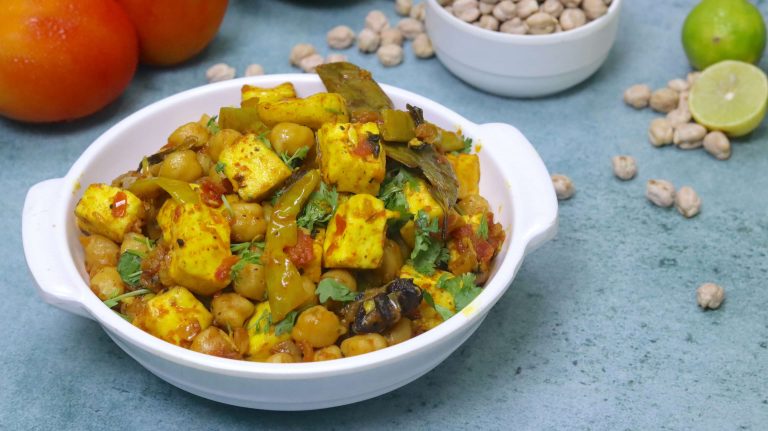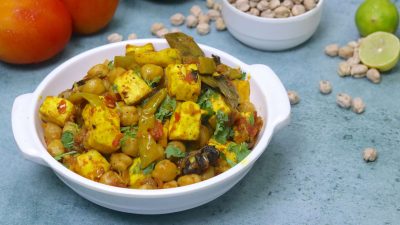 Make the nation's most loved chole paneer recipe in authentic punjabi style. Watch the recipe video. Read the cooking steps. Try it today!
---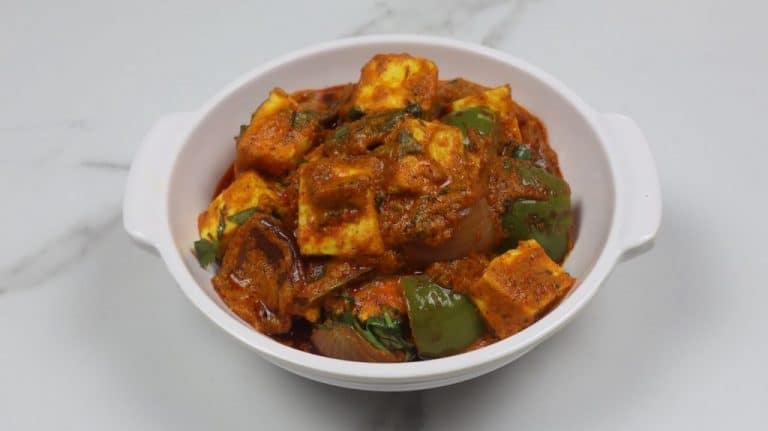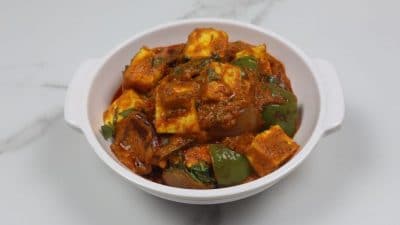 Paneer Handi or paneer masala is a delicious rich gravy recipe of India. Made with the puree of cashew nuts, onions, and tomatoes as a base.
---
Which is your favourite punjabi sabzi. Share them in comments below.