Here are 40 mouthwatering Christmas brunch recipes to enjoy with friends and family. Desserts, pancakes, oatmeals and other healthy recipes to energize the day.
Choose your favorite brunch recipe out these 40 recipes and share in comments the one that you tried at home.
So, let's start with delicious Christmas brunch recipes to make your morning pleasant.
Download our Free Recipe Cookbook
---
Source: www.atasteofmadness.com
Peppermint Mocha Oatmeal is an amazing Christmas brunch idea. It is comforting, warm top with curd, and crushed candy. A vegan recipe made using coconut milk, and coconut flavor yogurt.
---
Source: www.tasteisyours.com
Vegan Cinnamon Rolls are delicious and very easy to make a recipe. It has a crunchy crust, fluffy and soft inside. Moreover, it's super yummy to enjoy Christmas brunch. To add some sweetness to these rolls, add frosting you like.
---
Source: www.sallysbakingaddiction.com
Gingerbread Muffins With Lemon Glaze has beautiful top, spice flavor, and finished with zippy lemon glaze. The magical combination of lemon and ginger is just outstanding. It's spicy-sweet gingerbread cupcakes with bright and fresh flavor. A must try Chritsmas brunch recipes for this holiday season.
---
Source: www.easycookingwithmolly.com
Mini Orange Cranberry Rolls is a delicious Christmas brunch made with dough, dried cranberries, orange jam, and a hint of ginger. It's a perfect Christmas brunch for this festive season.
---
Source: www.itsavegworldafterall.com
Apple Pumpkin Frittata with Gouda is a sweet and savory breakfast option for Christmas. It's an easy vegetarian bake gets ready in just 10 minutes. Also, it's a seasonal recipe and worth making this festive season.
---
Source: www.tasteisyours.com
Chocolate Muffins with Cream cheese and Mascarpone Frosting is a delicious treat for morning. These cupcakes are easy to make and gets ready in just 40 minutes. Moreover, a chocolate delicacy with mascarpone frosting and sparkling decorations make this suitable for Christmas brunch.
---
Source: www.orchidsandsweettea.com
Vegan Red Velvet Baked Donuts are perfect desserts to indulge your morning into colorful and sweet. These donuts are fluffy, sweet, and whipped in cream. The kids will just love the sprinkle on the donuts and that is the main attraction of the recipe.
---
Korean Egg Roll is a lovely egg recipe made in Indian style. The shape will entice the kids so much they are going to finish the Christmas brunch soon. Also, these rolls taste little spicy, fluffy, and delicious. Serve with tomato sauce looks simple and beautiful.
---
Source: www.mygorgeousrecipes.com
Leftover Mashed Potato Pancake is an indulging Christmas brunch recipe. One can eat it hot or cold with cheese, greek yogurt, or fried eggs too. It's simple to make by preparing the batter and make a patty out of it. Then crumble in breadcrumbs and simply deep fry it.
---
Source: www.munchkintime.com
Super Easy Crepe is a quick Christmas brunch taste creamy and sweet. Prepare the crepes batter and spread it on the skillet, and heat it until crepes are golden brown. Then, spread the cream over it and get a heavenly taste.
---
Source: www.hummingbirdthyme.com
Pumpkin Bread With Chocolate Chips is a deep brown, filled with spices and studded with chocolate chips. It's super moist Pumpkin bread perfect for Christmas brunch. Made with ginger, nutmeg, cloves, and bittersweet chocolate chips.
---
Source: www.peanutblossom.com
Hot Cross Biscuits are kids-pleasing Christmas brunch recipe. Simple to bake and frost it with any cream flavor you like. Vanilla cream sounds great. Also, one can store it for 2-3 days for a holiday season.
---
Source: www.floatingkitchen.net
Buttermilk Waffles with Rose Raspberry Sauce is crunchy and soft inside waffle recipe. It's a crackling and romantic Christmas brunch for family members.
---
Oatmeal with fruits is a colorful and tummy-filling Christmas brunch recipe. There is n number of fruits you can present with oats. Moreover, it's creamy, sweet and healthy too and helps you reduce your cravings too.
---
Fluffy Omelette Pizza is a unique egg recipe that can go amazing in your Christmas brunch menu. It's a fusion recipe with some twist. Made with few ingredients like eggs, oregano, chili flakes, salt, and pepper. Moreover, the pizza is made of egg foam and that's what the magic this recipe brings all together.
Also Read:
Indian fusion recipes are the talk of the town and let me share 40 amazing and unique Indian fusion desserts, appetizers, drinks and main course recipes.
---
Egg In A Hole is a lovely egg recipe for egg lovers. The semi-cooked egg yolk running down the bread catches your eyes. Kids will love this recipe for Christmas brunch.
---
Chicken Chilli Open Toast is an amazing Chinese flavor toast. It has a unique sweet and sour taste and a perfect Christmas brunch. In addition to that, cook chicken with Chinese sauce and garnish with mayonnaise.
---
Chicken French Open Toast is a new kind of recipe. Layer the toast with scrambled egg, crispy fried chicken pieces, and tomayo sauce on the top. The color of the toast is heart winning.
---
Veg Omelette is a fluffy and delicious Christmas brunch recipe. Made from gram flour and mix with all veggies to give a crispy taste. It takes 10 minutes to make this Omelette. Also, a good choice for kids for their lunch-box as well.
---
Chocolate Cupcakes is a heartwarming Christmas brunch recipe to entice kids. These cupcakes are rich and moist in texture. The garnishing is attractive and one can do various frosting designs.
Also Read:
These 16 Christmas cakes recipes to celebrate this 2018 Christmas. Celebrate these Christmas Eve with beautiful mordern cakes and design ideas.
---
Chicken Chinese Cutlet is a delicious and crispy brunch recipe. It has a versatile taste and gets ready in less than an hour. It is crispy outside and soft inside the cutlet. Moreover, it's an energizer and made using mashed potato, shredded chicken with simple seasoning.
---
Fortune cookie is a beautiful dessert and perfect for Christmas brunch. Served with a gratitude message hidden inside the cookies. The concept was originated in California. Garnish with vanilla ice cream and chocolate sauce.
---
Grated Boiled Egg Sandwich is a quick, and super healthy brunch recipe. A protein-rich brunch recipe that kids will love. Made with grated boiled egg, schezwan chutney, and cheese. Also, the taste is outrageous and a perfect sandwich to start your morning.
---
Corn Cutlet is a mouth-watering and yummy appetizer with some ingredients. It's the best Indian snack for quick hunger. It's a crispy fried cutlet serve with tomato sauce. Make your Christmas brunch a remembering one.
---
Musk Melon Juice is a refreshing morning drink to start your day. It's healthy, and sweetest drink to enjoy at home. Also, it provides a good source of antioxidants and clears your skin.
---
26. Watermelon Juice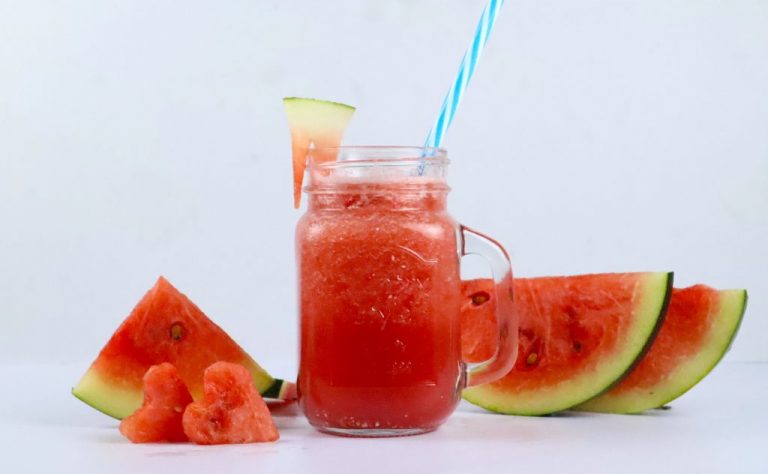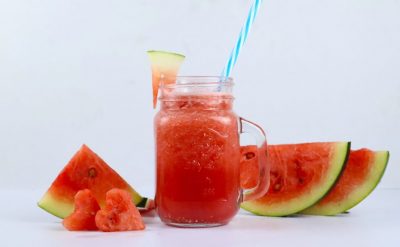 Watermelon juice is 100% natural morning juice. It includes vitamin C and keeps your body hydrated. It's the most loved juice of all ages. Also, it contains natural nutrients, good for mental health and acts as an energy booster.
---
Chicken Teriyaki Open Toast is a Japanese style open toast. It tastes sweet, juicy and crispy. Coat the chicken with Chinese dressing and garnish with sesame seeds. Teriyaki sauce is unique and has a good flavor. In addition to that, add this to your Christmas brunch menu.
---
Russian Salad is a very tasty salad that you can make for Christmas brunch. It's a mixture of vegetables and fruits with mayonnaise, greek yogurt, and olive oil. Also, the taste is very unique and loved by all ages.
---
Creamy Macaroni Salad is a full pack of fresh veggies, boiled macaroni, and mix with mayonnaise. It's the perfect salad to offer kids for Christmas brunch. It will heighten up the taste in your mouth.
Also, include in your Christmas parties to sparkle the mood of the gust.
---
Bombay Sandwich is a good choice for brunch. Easy to make, and tasty inside out. Moreover, the green chutney, cheese, and sauce with bread slices make a good Christmas brunch.
---
Veg Bread Pizza is a unique recipe to make from bread slices. Also, the texture is crispy and the alfredo sauce makes it super tasty. It's a kid's favorite recipe and melt-in-mouth.
---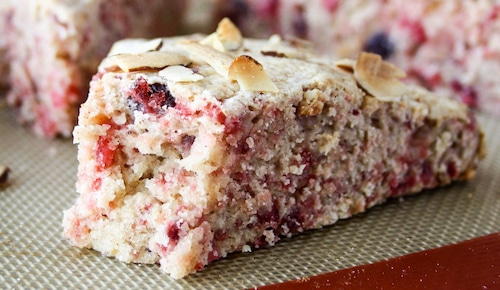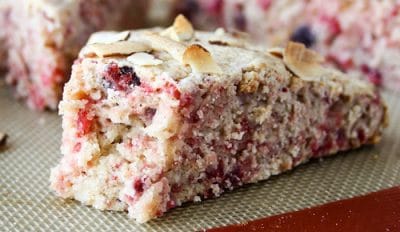 Fruit Mince Scones Eggless is a rich and delicious pastry. A perfect Christmas brunch, effortless to make, and fruit mince is a unique style of making this pastry. In addition, a brush of cream and crushed almonds on the top creates a crunchy and lovely golden crust. The pastry is made with dried fruits.
---
Source: www.crayonsandcravings.com
Christmas Monkey bread is a perfect sweet treat to your family for Christmas brunch recipes. Made using refrigerated biscuit dough, stuffed with chocolate and sprinkled with crush candies.
---
Source: www.blogexplore.com
Beetroot Tikki is easy and delicious Indian style beetroot patties. These tikkis are attractive, especially for kids. Also, the tastes of the tikkis is pan-fried with little oil. It is a healthy snack of sweet, spicy and tangy flavors.
---
Source: www.loveleafco.com
Pumpkin Baked Oatmeal is a healthy brunch recipe, and easy to make. The recipe includes some amazing ingredients like pumpkin puree, maple syrup, vanilla extract, cinnamon, rolled oats, and milk.
---
Source: www.nothangryanymore.com
Vegan Breakfast Burrito is a kid's favorite Christmas brunch. It has all the veggies, scrambled tofu, Mexican beans, avocado inside a tortilla wrap with yogurt and cream.
---
Source: www.theglutenanddairyfreebakehouse.com
Festive Breakfast Quinoa is a heartwarming recipe and so delicious. It's fun to make Christmas brunch, especially for kids. First, saute apple slices with orange juice, maple syrup, lemon juice, cranberries, orange zest, vanilla extract, and cloves. Simply assemble apple mix and quinoa and enjoy this healthy and sweet brunch.
---
Source: www.recipeblog.in
Quick Veggie Tofu Scramble is a healthy and delicious Christmas brunch recipe. Of course, you must have eaten scrambled egg so now have this amazing tofu scramble recipe. Also, it's a perfect dish for veg lovers. Mixed with various veggies and tofu makes it a tummy-filling breakfast.
---
Source: www.beplantwell.com
Vegan Breakfast Parfait is a delightful, super easy, healthy and full of probiotics recipe. Moreover, it has crunchy granola, fresh berries, yummy layers of vanilla, and strawberry oat milk yogurt. It is one of the best Christmas brunch recipes from the top picks.
---
Source: www.upbeetkitchen.com
Vegan Breakfast Sandwich With Tempeh, Avocado, and Tomato are super smooth and fresh Christmas brunch recipes. Moreover, it has beetroot hummus and pickled jalapeno. It gives you a unique and different taste.
---
Celebrate Christmas with these 40 delightful Christmas brunch recipes and let us know your favorite pick.