Dry Paneer Recipes include a variety of paneer dishes that you can munch on for dinner and lunch. The list below contains tikka, pakoras, burgers, nuggets and even idli. Yeah, you heard it right. We have paneer idli in the dry paneer recipes, a fusion of the south and north region.
Further, there are specific recipes in the list below with a thick masala paste-like gravy. However, they aren't entirely paneer gravy recipes, but we can call them lachkedar dry paneer recipes. Lachkedar means semi-liquid type thick masala mix.
Okay, now, let's get started with the dry paneer recipes below. Do let me know your favourite recipe in the comment section.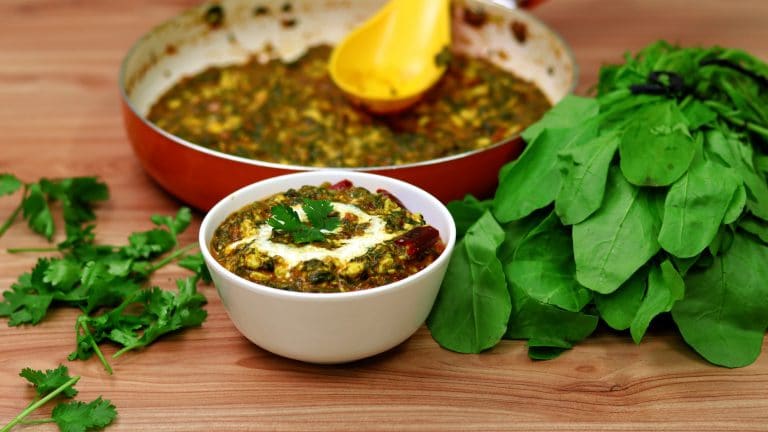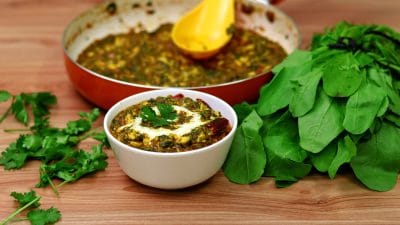 Palak Paneer Bhurji is a gourmet of a variety of flavours. There's spinach, paneer, whole spice and lot more to enjoy. Watch the recipe video.
---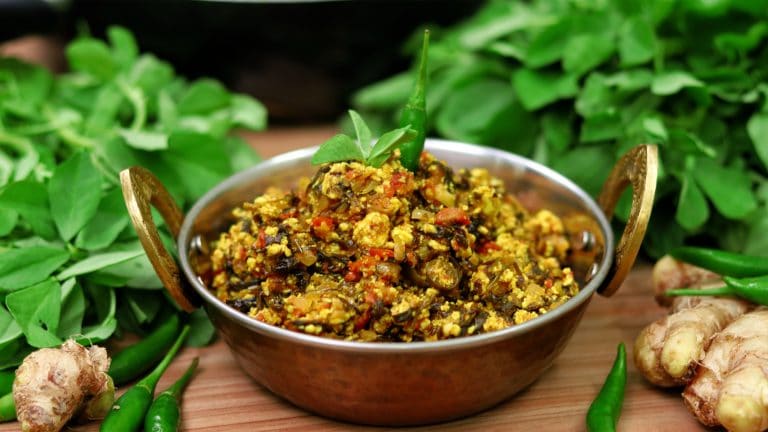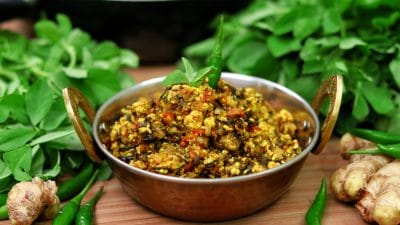 Methi paneer bhurji has multi aspects. The fenugreek leaves aka methi can be easily paired with a couple of veggies. Click to see the list.
---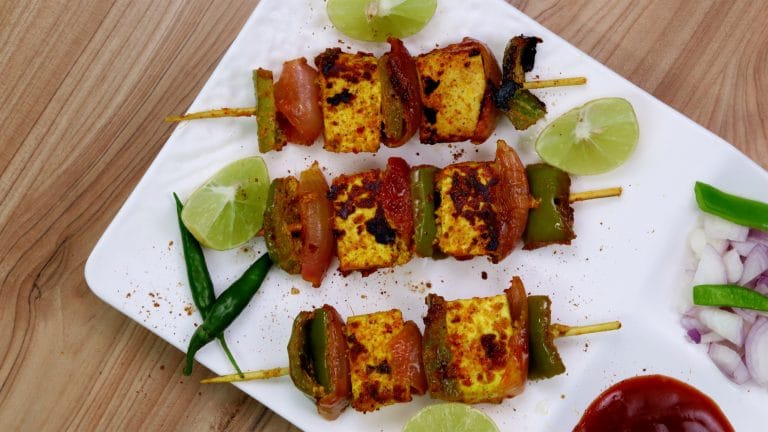 Achari Paneer Tikka is the khatta and masaledar dry avatar of achari paneer gravy. This starter won't let you eat the main course. Try now.
---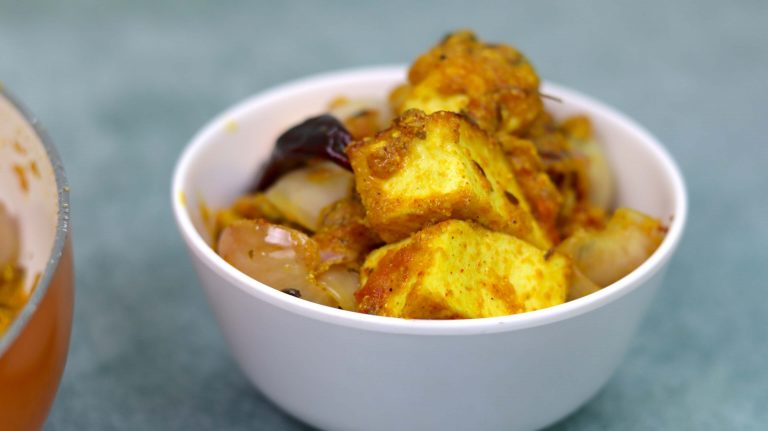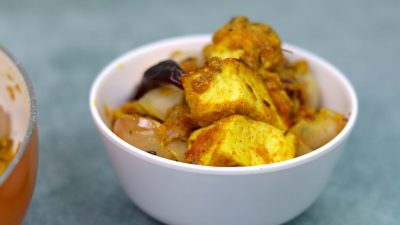 Paneer Do Pyaza (dopiaza) is the art of making Indian cottage cheese gravy in Persian style by adding onions twice. Click to see the video.
---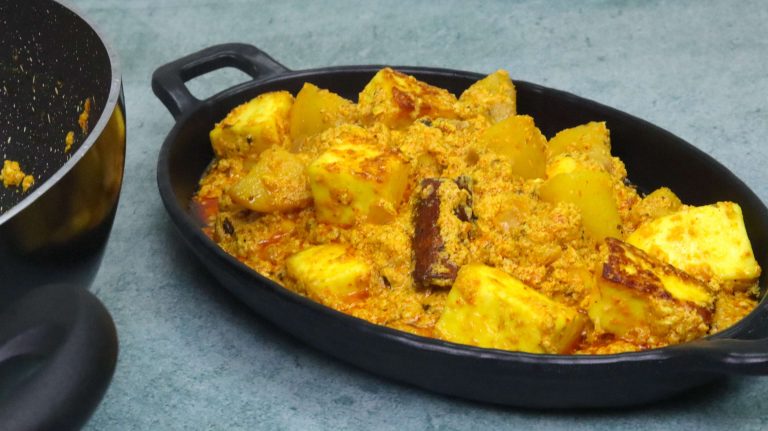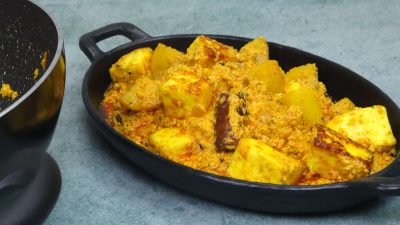 Aloo paneer can be made in both golden yellow & red gravy. Watch recipe video to make golden gravy. Click to read how to make in red gravy.
---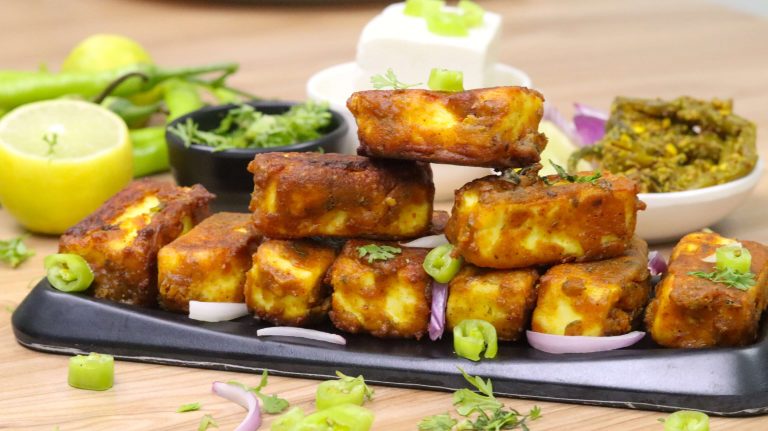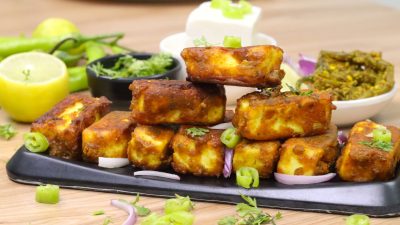 Amritsari ajwaini paneer tikka is a quick starter with carom seeds flavor. It's easy to make without any complex cooking processes. Try it.
---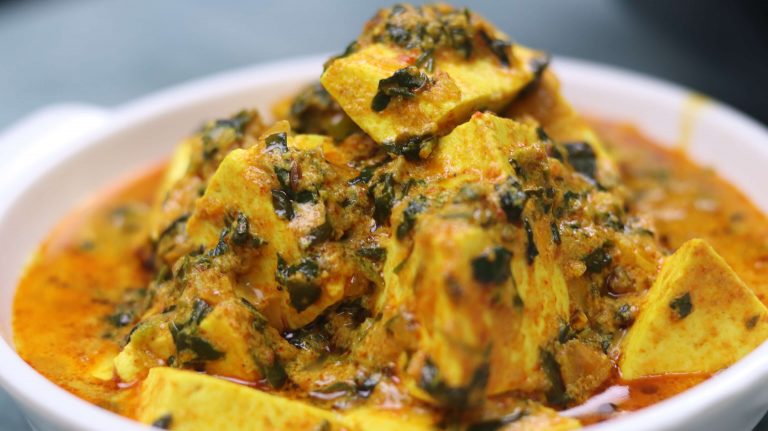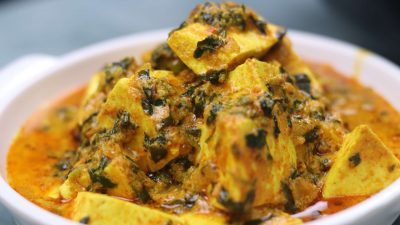 Methi paneer is a delicious combination of fenugreek leaves & Indian cottage cheese. Watch the recipe video. Follow steps & cook today.
---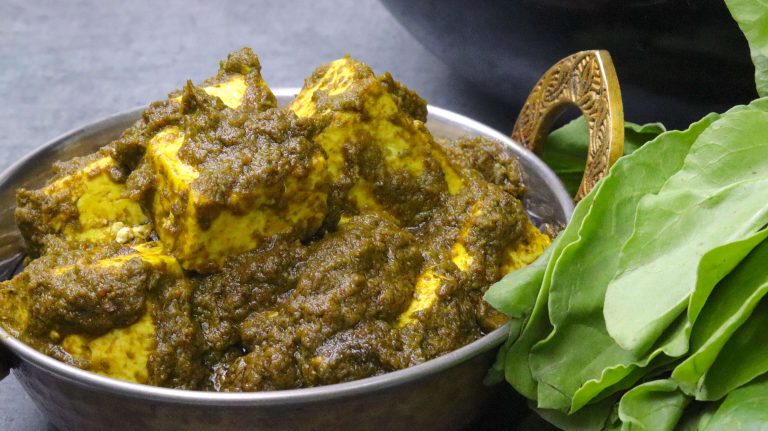 Hariyali Paneer Masala is a paneer recipe with a green base. It is spicy in taste and really flavorful with thick gravy.
---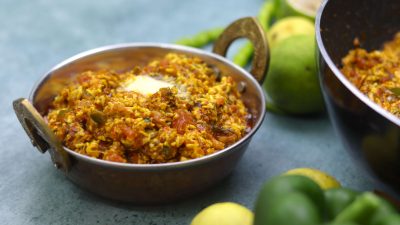 Surti Paneer Ghotala is a customized paneer dish popular in the diamond city of Gujarat, Surat. Watch the recipe video.
---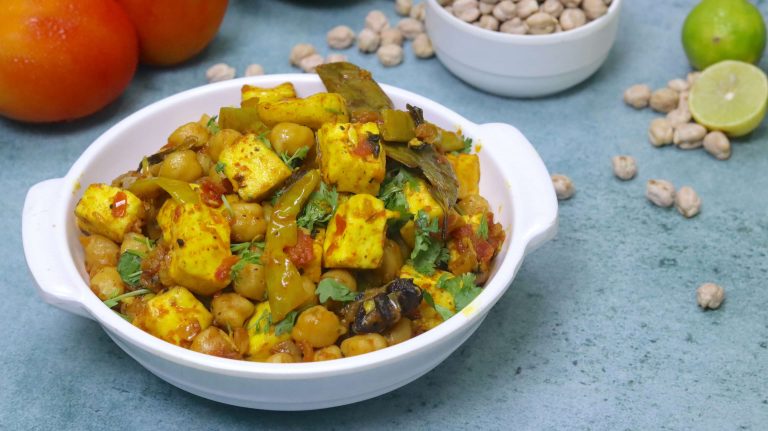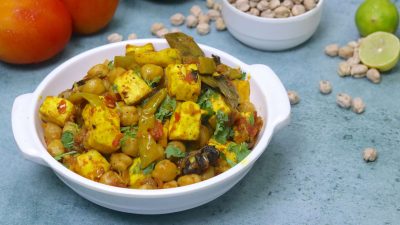 Make the nation's most loved chole paneer recipe in authentic punjabi style. Watch the recipe video. Read the cooking steps. Try it today!
---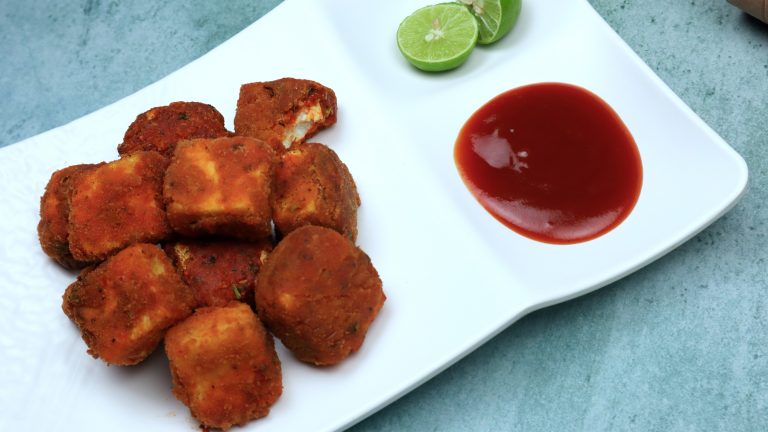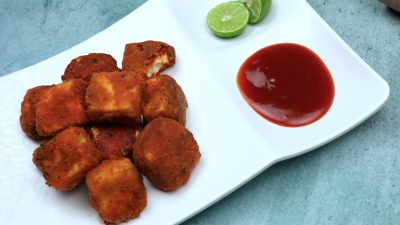 Paneer Nuggets is a snack with paneer as its core ingredient. Watch the recipe video or download the recipe card.
---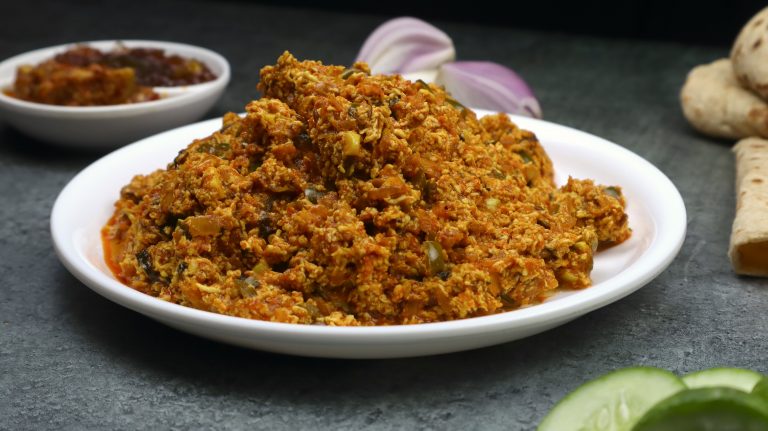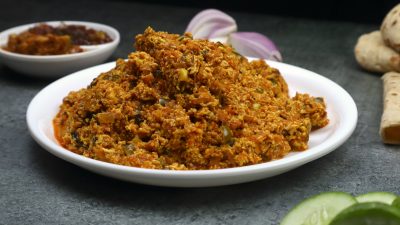 Paneer Bhurji is a delicious North Indian recipe. It consists of grated paneer and is spicy in taste. The dish is quick to make & less fussy.
---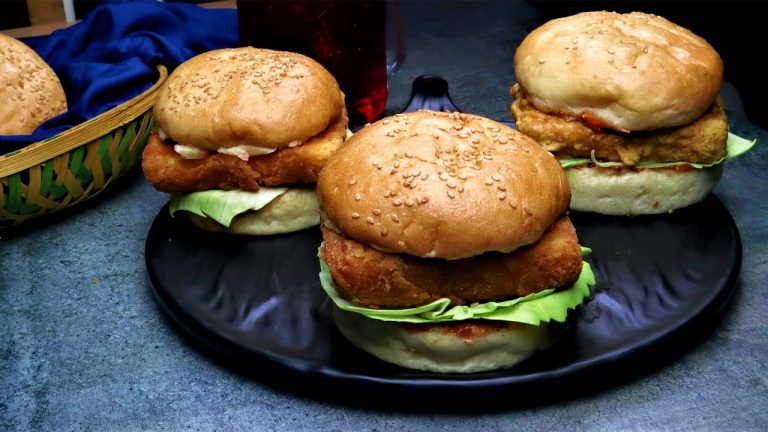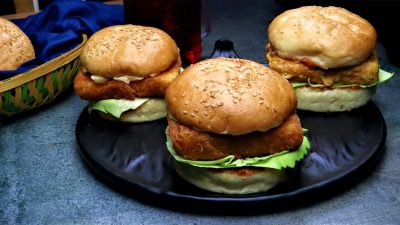 Paneer Burger is a unique and delicious burger recipe. You can say it is one of the Indian street burgers version, including paneer.
---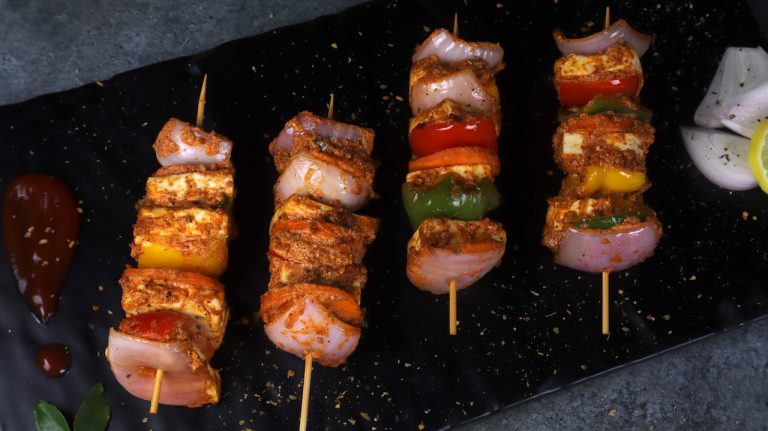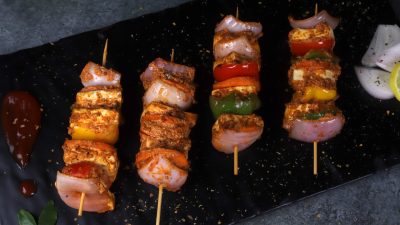 Paneer Tikka is a famous North Indian tandoor food. Here paneer is marinated in yoghurt & grilled thereafter. Click to watch the recipe video.
---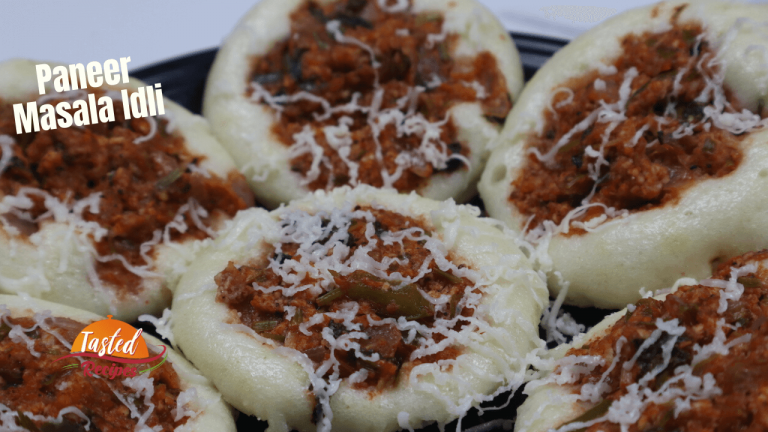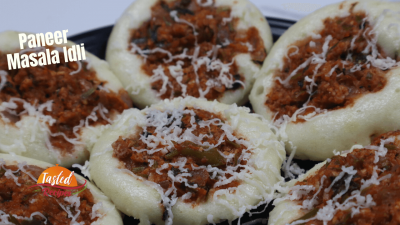 Idli is a naturally gluten-free and one of the healthiest recipe. This paneer idli is loaded with with protein and vitamin B12.
---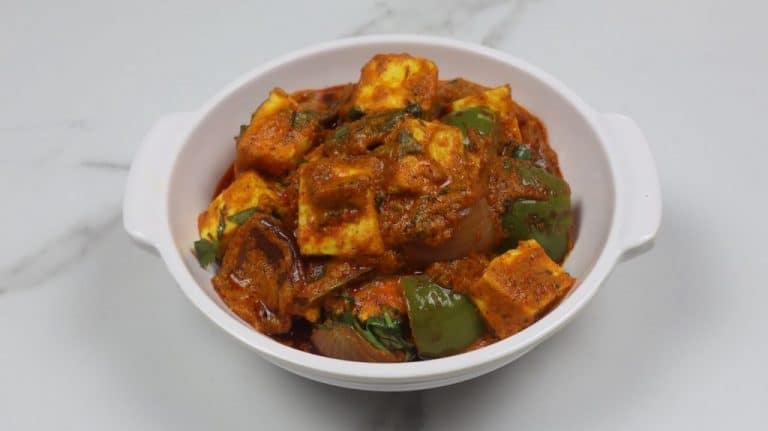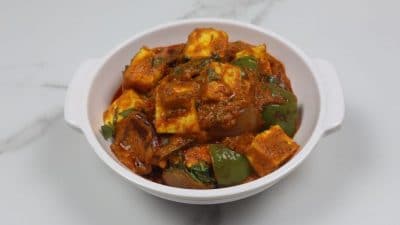 Paneer Handi or paneer masala is a delicious rich gravy recipe of India. Made with the puree of cashew nuts, onions, and tomatoes as a base.
---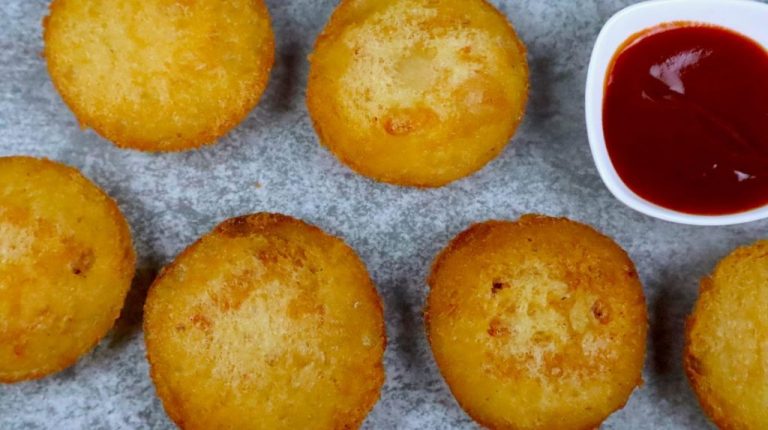 Spicy & delicious Tandoori Paneer Pakodas is a ginger food created with some twist. Paneer coated with tandoori masala sealed in bread & then fried.
---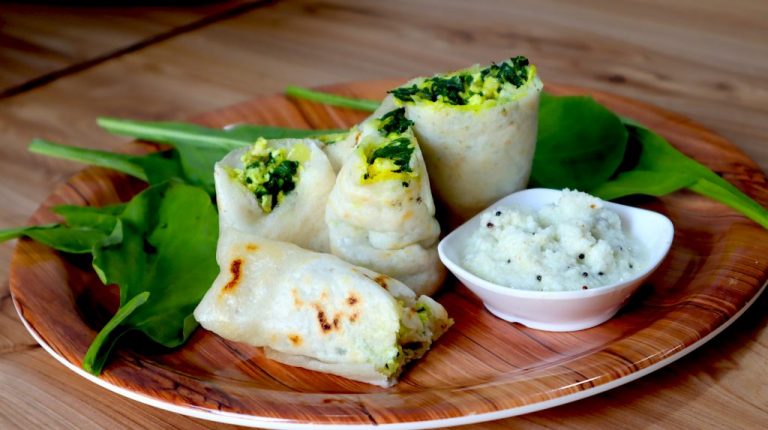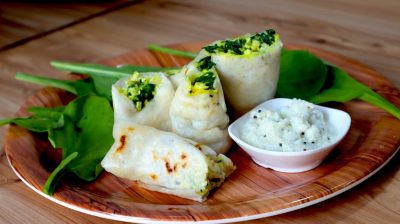 Palak Paneer Cheese Dosa is a Indian fusion recipe. The dosa is filled with yummy Palak sabji and it taste really different.
---