Enjoy a wide range of cauliflower recipes from our collection as well as by some of the best cooks on the Internet.
You will be amazed at how versatile Cauliflower can be! These recipes can be served as a side dish or an appetizer recipe, or a light dinner. Some are vegetables, soups, appetizers, and even as a snack.
Let's dig into these tasty Cauliflower recipes that your kids will ask you to make for them.
Download our Free Recipe Cookbook
---
Cauliflower as Main Ingredient
Let us look at recipes where we have cauliflower or gobi as the main ingredient.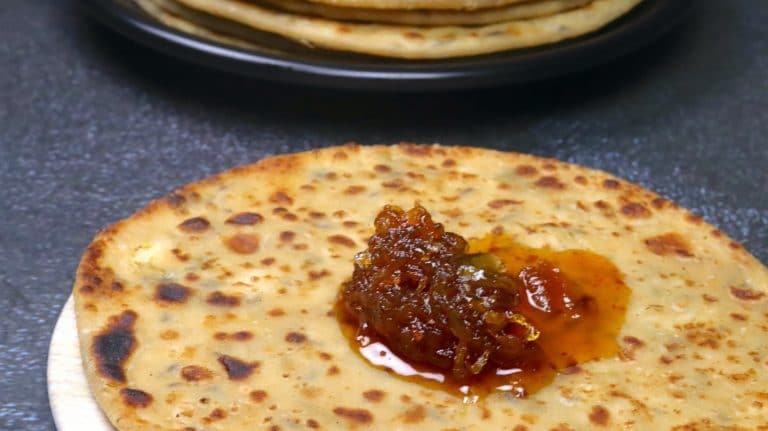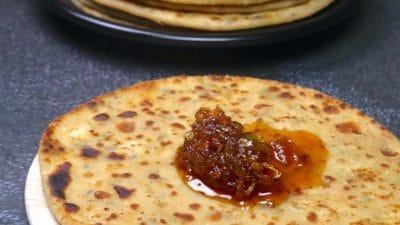 Gobi Paratha is heavy & masaledar. It's a versatile recipe for lunch & dinner but commonly eaten in breakfast with pickle & tea. Try it now.
---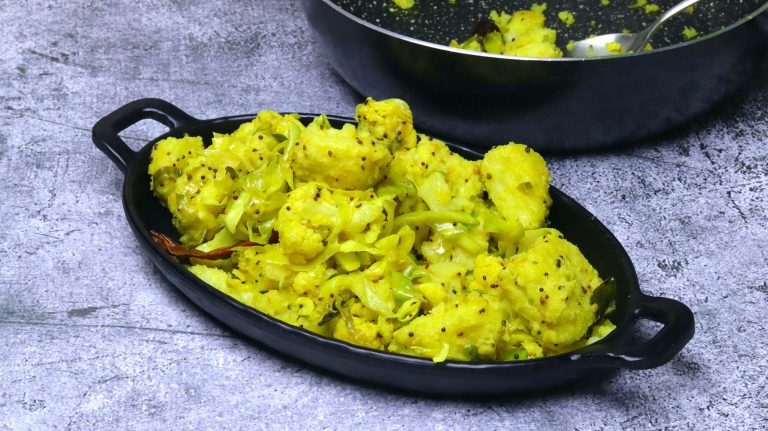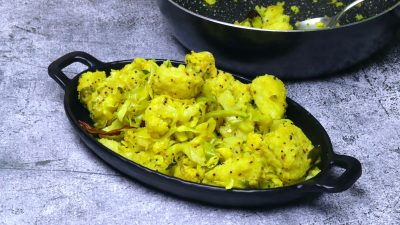 Cabbage cauliflower dhokla is a mix of tempered vegetables & rava dhokla. Read why you must never store it for a long time after cooking.
---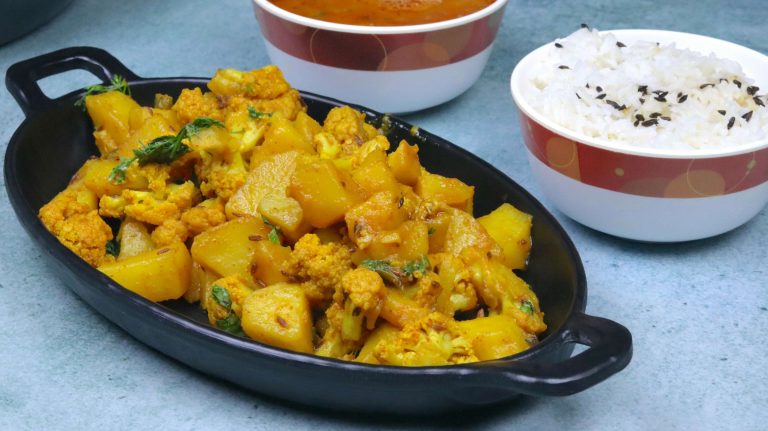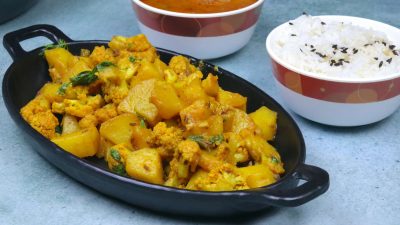 Aloo Gobhi Sabji is a fatafat, zatpat & chatakedar combo of potato & cauliflower. Watch recipe video or follow steps to make this dish today.
---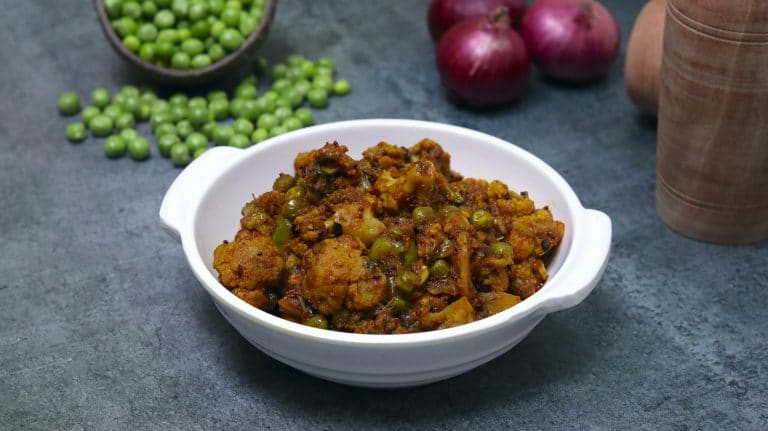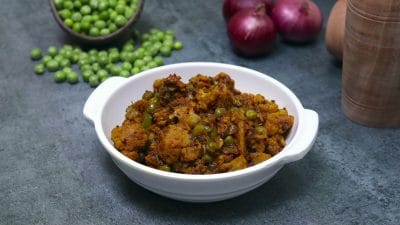 Gobhi matar sabji with kasuri methi & tomato puree gives a spicy & tangy flavour. Learn how to make a tasty dish using cauliflower & peas.
---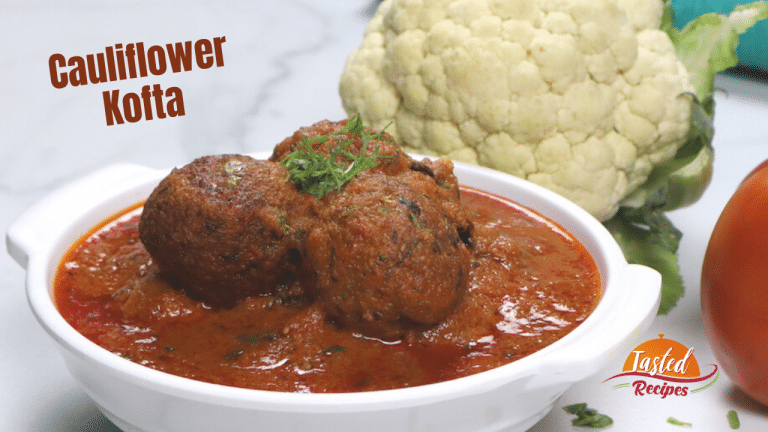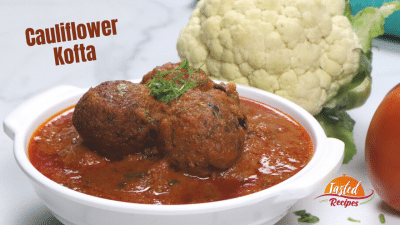 Cauliflower Kofta is a delicious Indian cuisine recipe to enjoy in dinner. The kofta balls are made of gram flour, onion, coriander, red & green chili.
---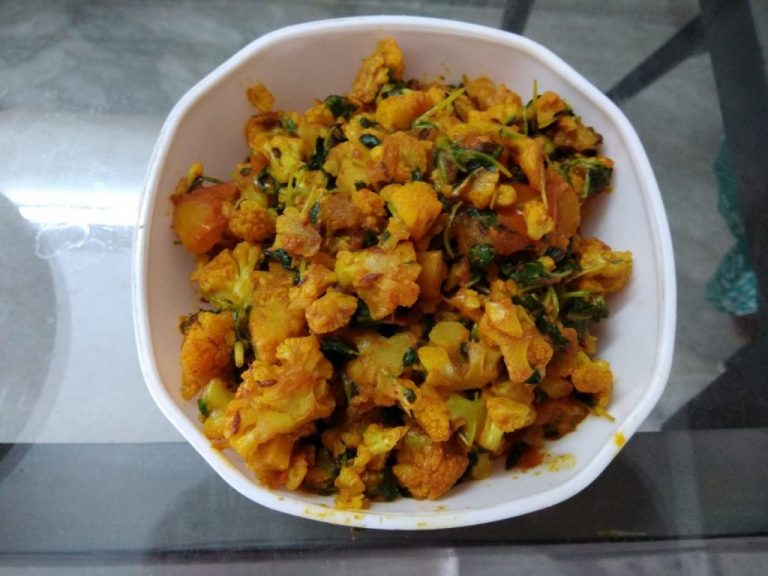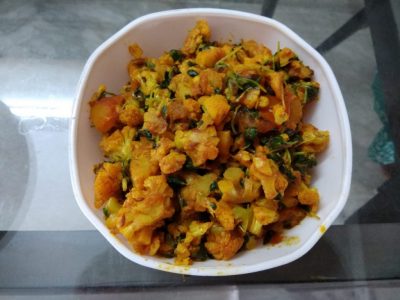 Gobi Methi Sabji is a simple, easy and healthy recipe. Both Gobi and methi have high nutritional value as well as lots of health benefits. 
---
Cauliflower as Side Ingredient
Let us look at recipes where we have cauliflower or gobi as not the star ingredient but it is still part of the main dish.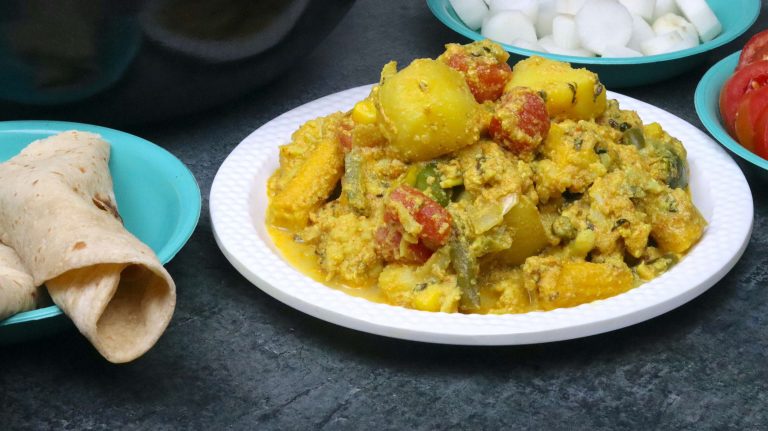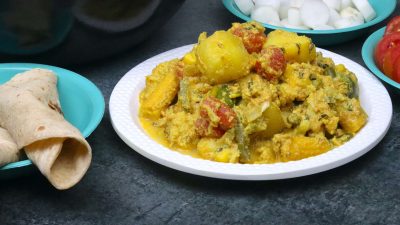 Subz Panchmel means a sabji cooked using spice, masala, herbs & 5 types of vegetables. Learn to cook this authentic Rajasthani dish today.
---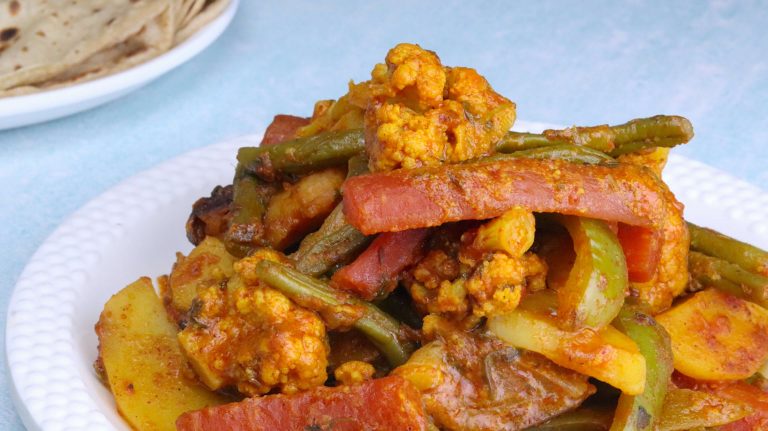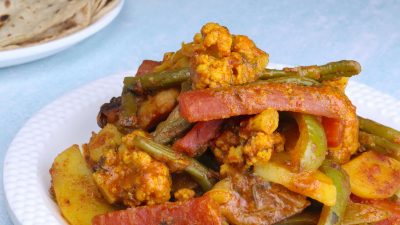 Veg jalfrezi has lots of vegetables, spices, Indian masala powder & cheese. Yes. Watch the recipe video to see why there's cheese in it.
---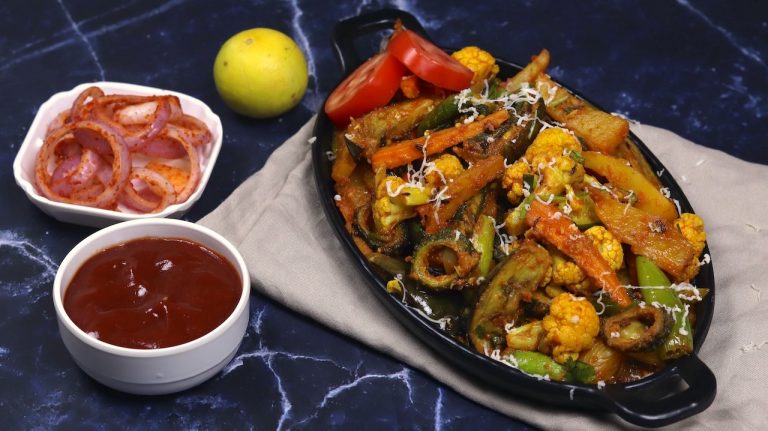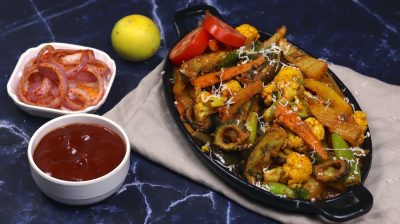 Veg Tawa is a popular variation of a typical mix vegetable. It is popular as a street food & also as a main course, especially in buffets.
---
Homemade mix vegetable sabii (with less oil) is deliciously healthy and easy to make. Fresh vegetables with minimal oil and spices make it easy to digest.
---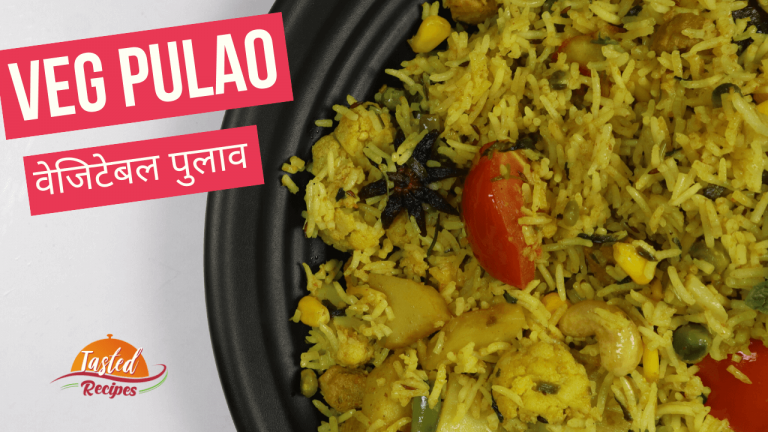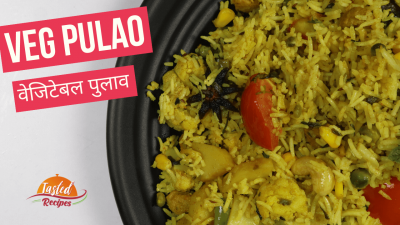 Vegetable Pulao is a quick & easy to make spicy pot rice dish containing vegetables. Similar to rice pilaf it is full of nutrients & flavors.
---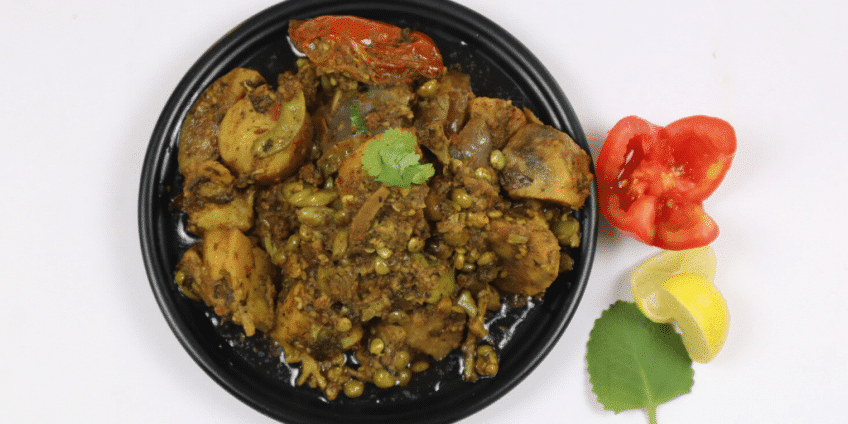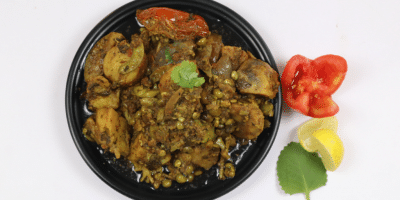 Surti Papdi Undhiyu is a traditional dish from the Surat region of Gujarat state in India.Undhiyu is a dish comprising of vegetables available in winter.
---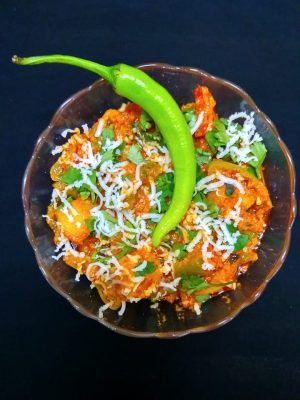 Veg Makhanwala recipe is a popular north Indian dish made with mixed vegetables. It is a sweet, creamy, rich buttery dish.
---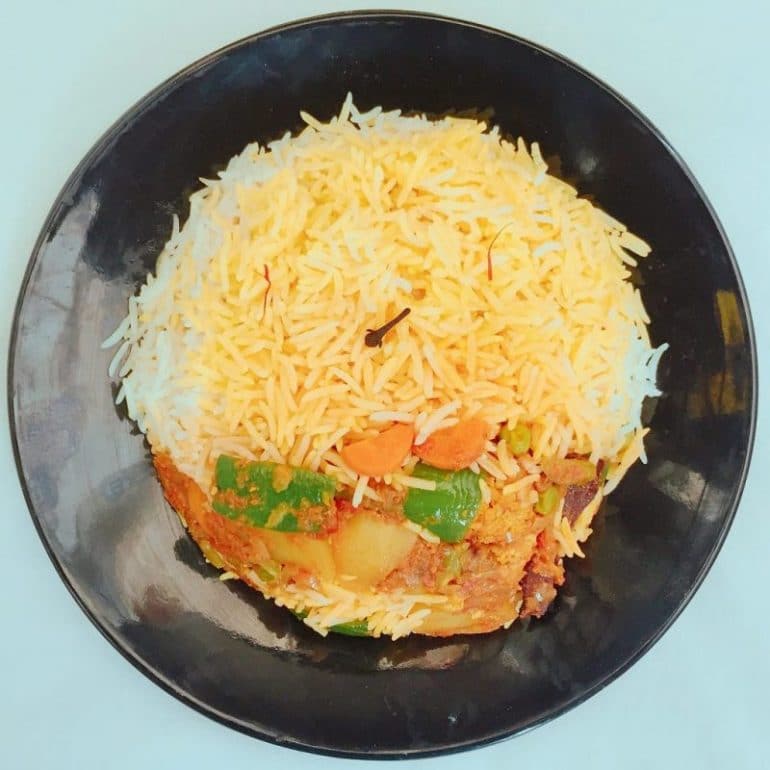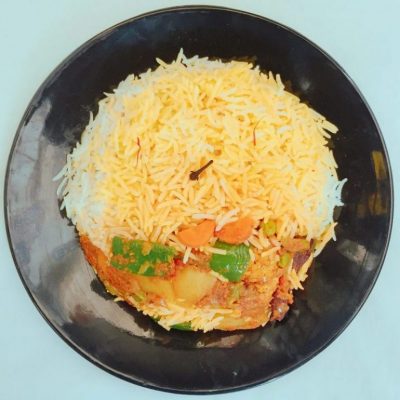 Veg Dum Biryani is a delicious rice delicacy made with fresh veggies blended in Indian spices, yogurt, and basmati rice. Just fall in love with.
---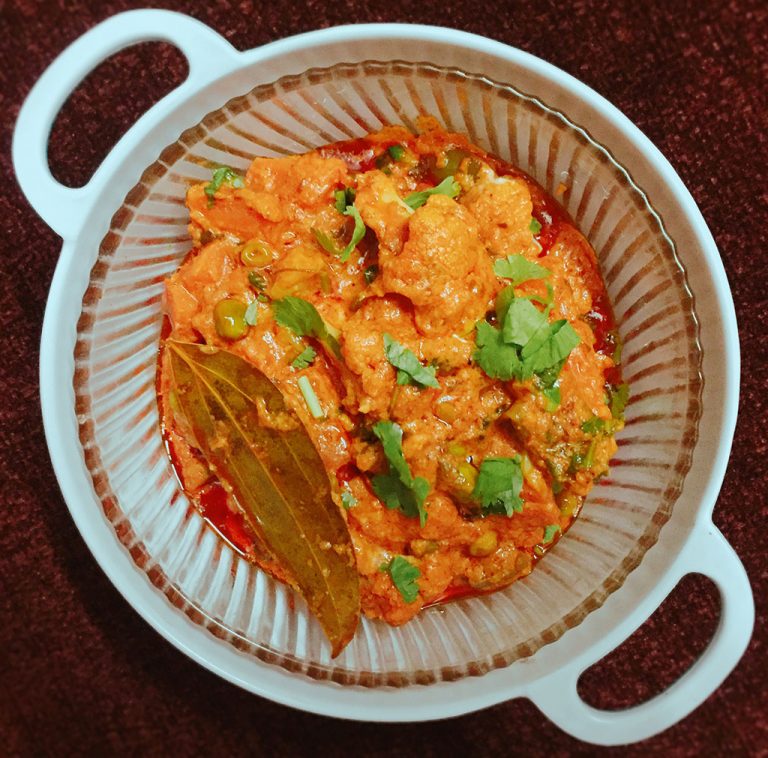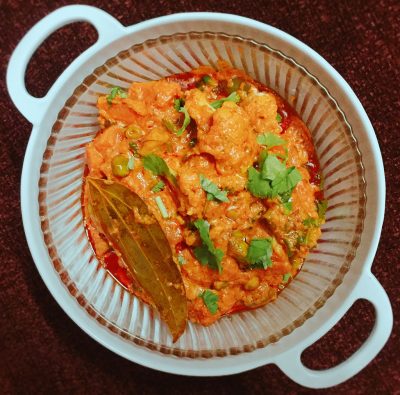 Veg Makhanwala is an utterly butterly delicious curry made with veggies, butter, cream, and aromatic spices. A Special Veg Dish for and Special Guests.
---
More Cauliflower Recipes
More Recipes from all over the Internet with cauliflower or gobhi as the star ingredient.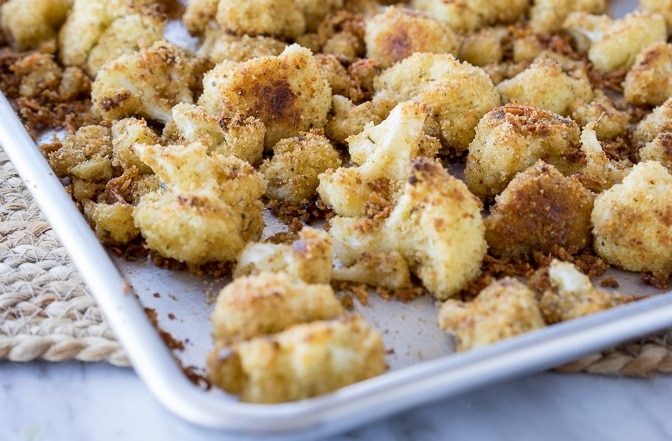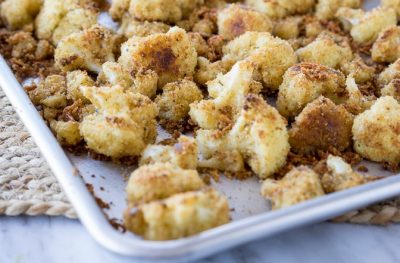 Source: www.iwashyoudry.com
An easy & quick side dish. Cauliflower and cheese make the best pair. I would say a cheesy affair. This one will sort out your not so eating cauliflower mood.
---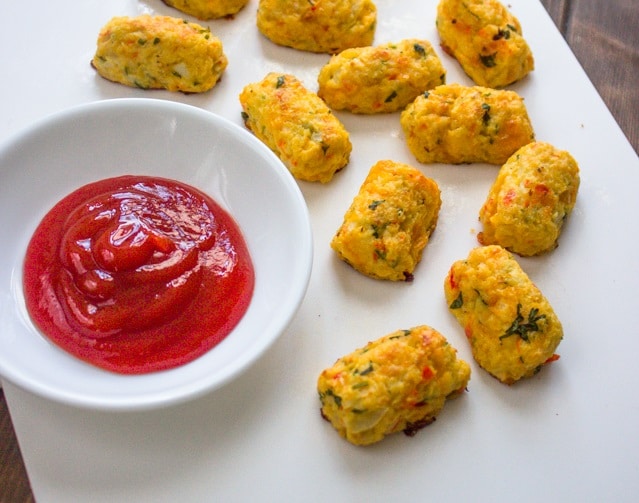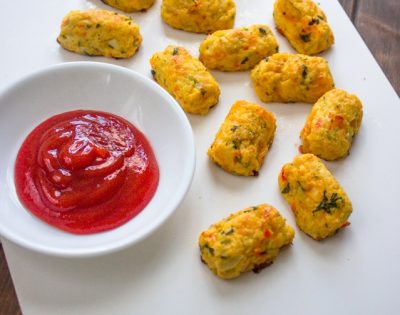 Source: www.gimmedelicious.com
You will feel guilty if you do not make this recipe. But, trust me; you are going to love this. It is so like an evening snack recipe or easy to grab recipe.
We go for a beach picnic, hanging out with friends, or playing in the garden- this will serve the best satisfaction.
---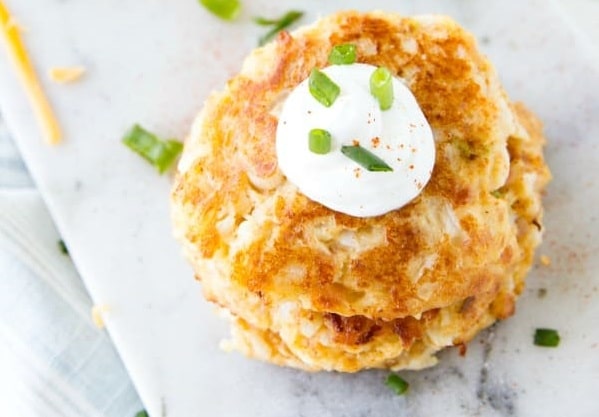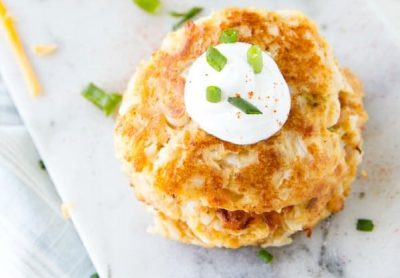 Source: www.realhousemoms.com
Great for dieting people. Generally, when we want to make a healthy recipe, we should avoid a high carb recipe. For example, instead of potatoes, you can use Cauliflower as it is a low-carb vegetable.
---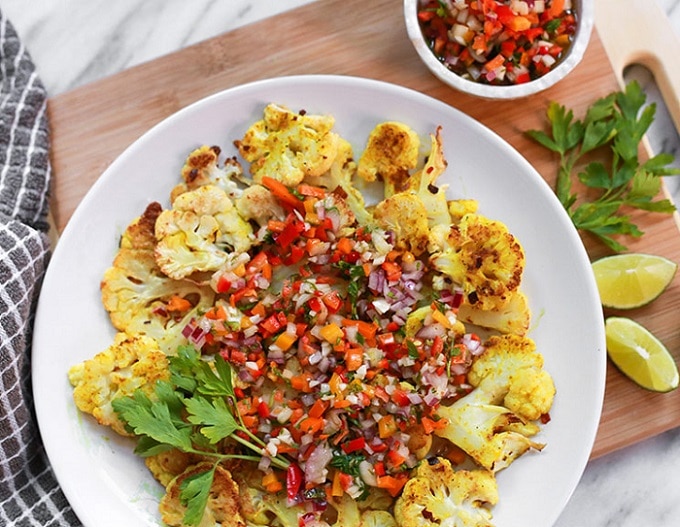 Source: blog.paleohacks.com
You will be stunned by this recipe idea. Instead of eating Nachos with the same old tradition, do something extraordinary. The Cauliflower Nachos is one of the natural and quite tasty recipes.
Adding some veggies to it, a sprinkle of chilly flakes & turmeric powder will make it mesmerizing. And on top of this, adding salsa sauce is just what you will love.
---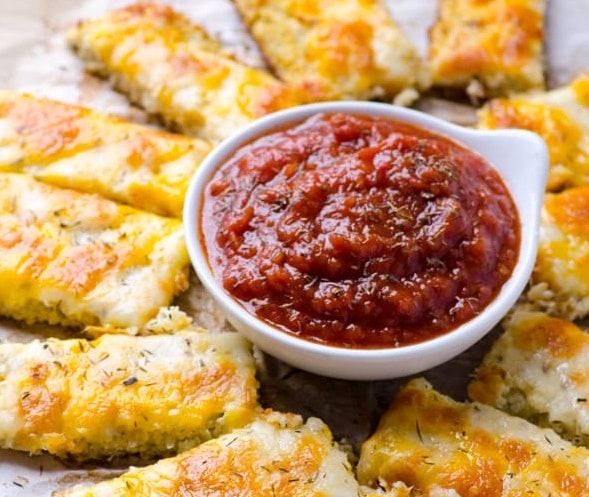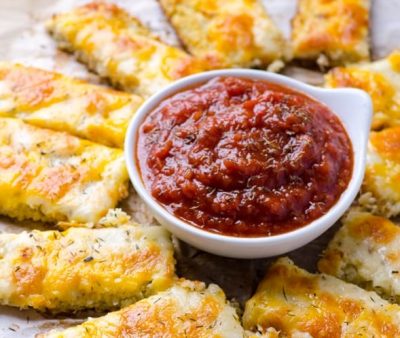 Source: www.ifoodforreal.com
A healthy alternative to traditional cheese breadstick recipes. If you want to try yummy bread recipes, then this will total justice.
It's a very much flavourful, soft and cheesy treat to your tummy. But, first, look at the step by step recipe.
---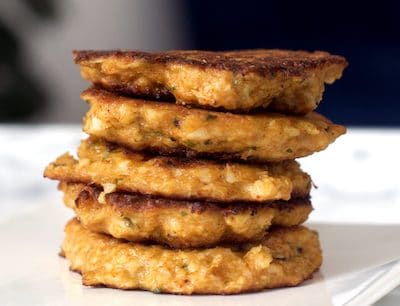 Source: michielskitchen.com
Cauliflower Fritters is a homemade fritters or pakora recipe. Moreover, it is prepared with thyme and parsley. It's a shallow-fry recipe with simple steps to follow.
---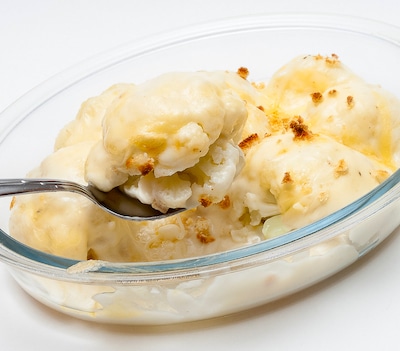 Source: recipes-to-remember.com
Classic Cauliflower Cheese is a British dish and easy to prepare. Moreover, it's a unique recipe prepared with some new ingredients like cheddar cheese, breadcrumbs, chives, parmesan cheese, and cauliflower florets. A must try cauliflower recipe to serve as a side dish.
---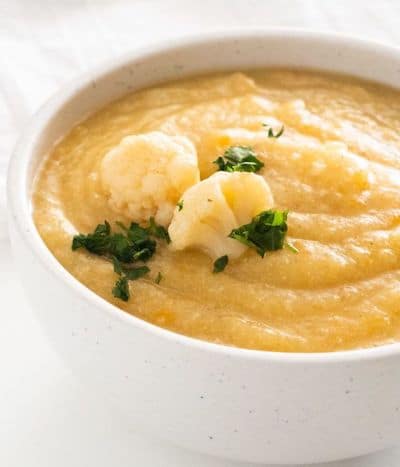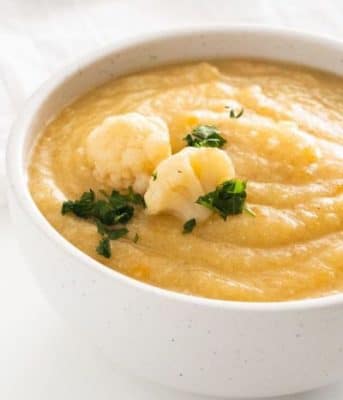 Source: brooklynfarmgirl.com
Cauliflower Soup is easy to make and a slow-cook recipe, and the longest recipe. It takes four hours to prepare cauliflower soup. Moreover, it's a creamy, delicious recipe for dinner time.
---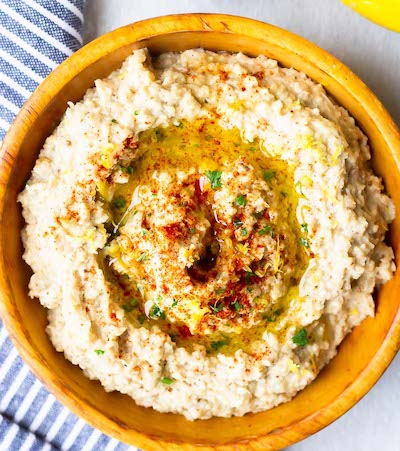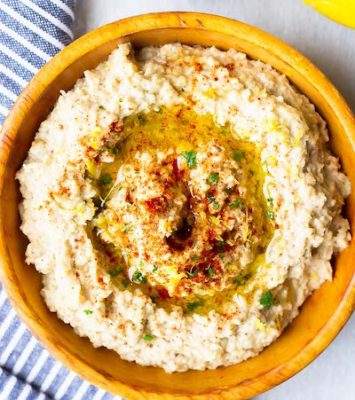 Source: deliciouslittlebites.com
Roasted Garlic Cauliflower Hummus is a delicious dip for perfect appetizer time. Moreover, the recipe uses roasted Cauliflower and roasted garlic for plenty of flavours. Also, it's a low-carb dip. Dip roti or bread in it and enjoy the little spicy and different taste.
---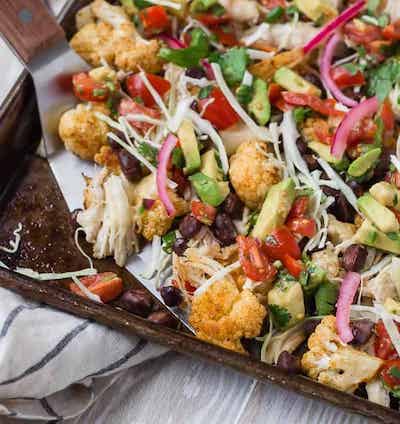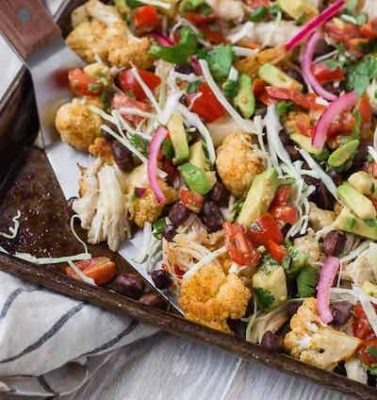 Source: rachelcooks.com
Cauliflower Nachos is a crispy snack recipe with melted cheese, shredded chicken, black beans, avocados, and tomatoes. Also, it's the best-roasted cauliflower Nachos that will give you a lot of fun to eat.
---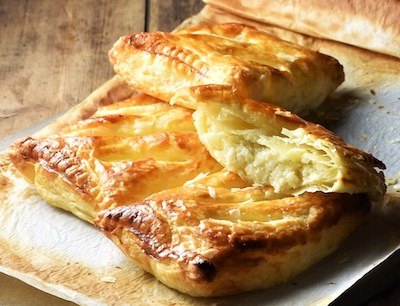 Source: everydayhealthyrecipes.com
Cheese & Onion Cauliflower Pasties is easy to make cheese and onion pasties with a healthy twist in the form of Cauliflower. These pasties contain a reasonable amount of cheese & bursting flavours of veggies.
---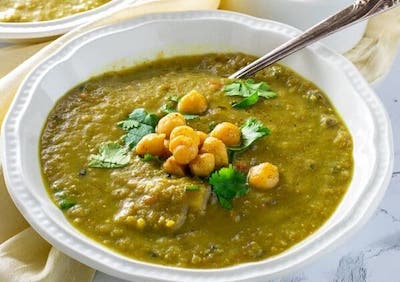 Source: amealinmind.com
Cauliflower & Rice Curry Soup is a delicious recipe with seasoned chickpeas. Moreover, it includes some unusual ingredients like coconut milk, vegetables, vegetable broth, and curry spices. It's savoury and also creamy soup and one of the best cauliflower recipes.
---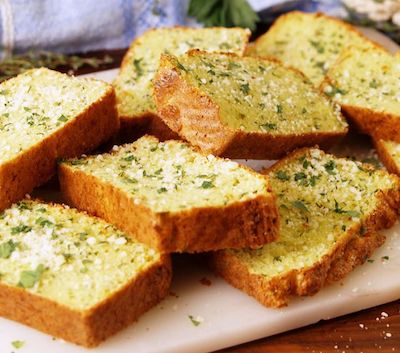 Source: delish.com
Cauliflower Garlic Bread is a savoury snack recipe and guilt-free. Moreover, one can prepare this with riced Cauliflower, eggs, almond flour, baking powder, melted butter, clove garlic, thyme, parsley, and parmesan.
---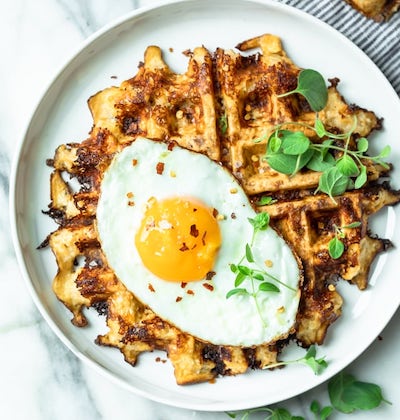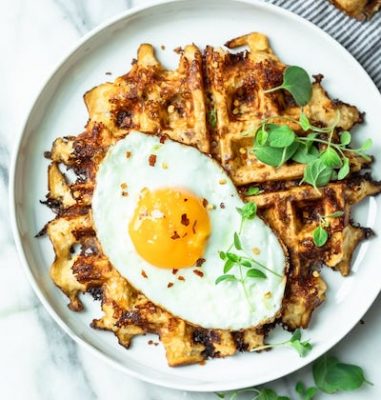 Source: feelgoodfoodie.net
Cauliflower Waffles are low carb snack recipes for the evening time. Moreover, it gets ready in some time with simple ingredients. It involves Cauliflower, mozzarella cheese, eggs, flour, onion powder, oregano, salt & pepper.
---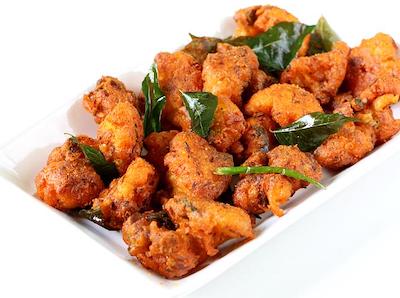 Source: indianhealthyrecipes.com
Gobi 65 is a delicious crispy fried appetizer with Cauliflower, curd, and herbs. Also, it's a popular dish in South India. Serve it hot to enjoy the crispiness of these Gobi 65. The taste is a bit spicy and aromatic flavour due to spices.
---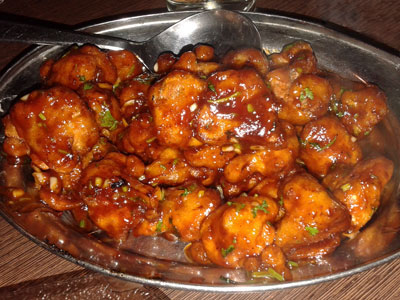 Source: atozfoodrecipes.com
Honey Chili Cauliflower is a pleasing appetizer with a texture of honey and lime matched together. A no-fuss appetizer for guests coming at home. Also, it's straightforward to make and has a spicy taste—one of the best cauliflower recipes that are unique and also with different flavours.
---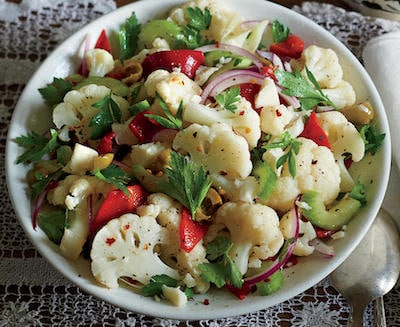 Source: myrecipes.com
Cauliflower Salad is a simple to make, healthy and nutritious salad recipe. Also, it's a perfect recipe for diet programs. So many ingredients are in this salad, like bell peppers, Cauliflower, red onion, parsley, red pepper, and celery seasoned with salt and pepper and other spices.
---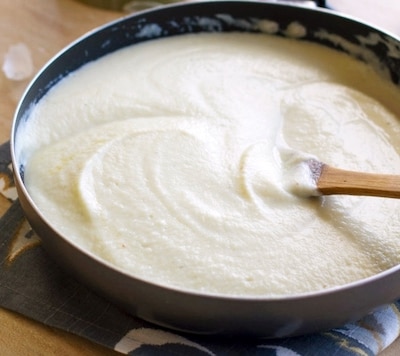 Source: pinchofyum.com
Creamy Cauliflower Sauce is a fantastic sauce to make pizza, pasta, or anything else that you want to cover in it. Also, it has a smooth texture and is delicious to enjoy.
---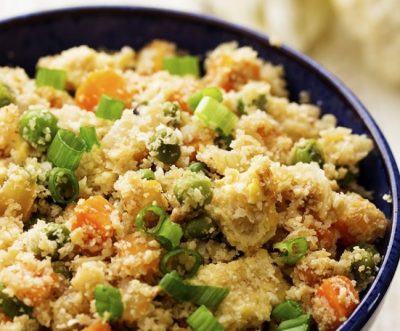 Source: www.therecipecritic.com
How to combine tasty & healthy food? This recipe has done the work for you. Fried rice with Cauliflower vegetables is best, easy to make, and a fantastic dinner recipe to serve your family members.
---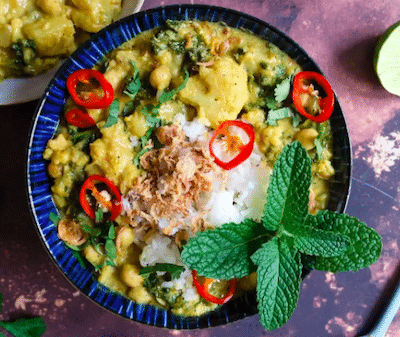 Source: cherryonmysundae.com
Cauliflower & Chickpea Curry is a creamy vegan curry with various kinds of veggies and proteins. Moreover, it's a blend of spices and vegetables. Garnish the curry with mint leaves, cilantro, and pickled chillies.
---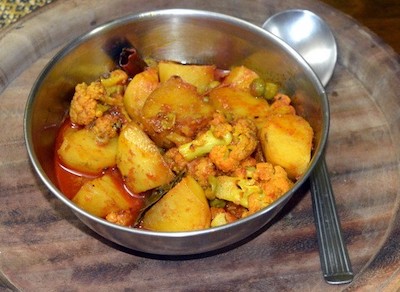 Source: kitchenofdebjani.com
Aloo Phulkopir Dalna is a delicious Indian curry. One can prepare this with Cauliflower and potato. Moreover, it is mixed with Indian spices and has unique flavours. You can cook without onion and garlic as well.
---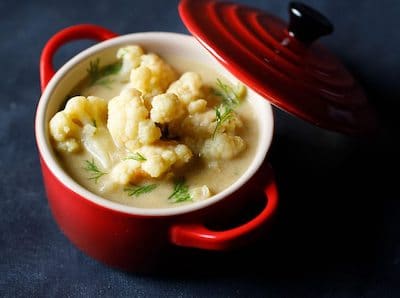 Source: vegrecipesofindia.com
Cauliflower Kurma is an Indian Curry with a flavour of coconut and spices. Moreover, it's creamy, lightly spiced, and one can serve with Poori, roti, parotta, chapatis, or even pulav as well.
---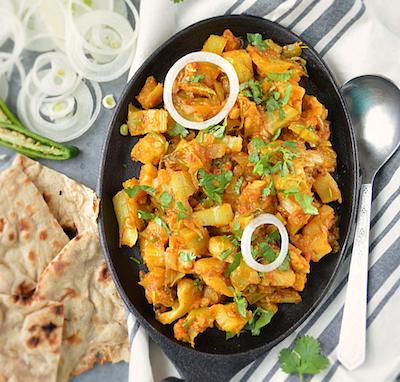 Source: ruchiskitchen.com
Gobi Ke Danthal Ki Sabji is a Punjabi curry prepared with cauliflower stalks and leaves. It is a mild spicy with the flavour of mustard oil. A must try at home for family members to taste a unique curry with roti.
---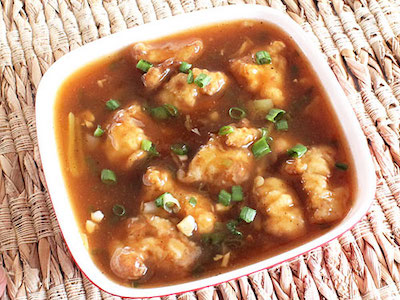 Source: foodviva.com
Gobi Manchurian Gravy is an Indo-Chinese recipe to enjoy at home. It's the combination of deep-fried cauliflower florets with spicy cornflour based thick gravy in a Chinese way. First preparing and then and combining involved here.
---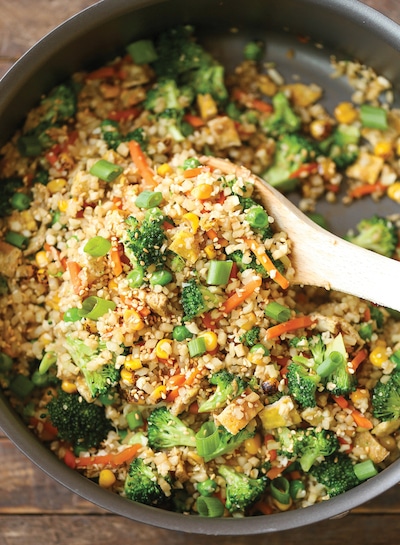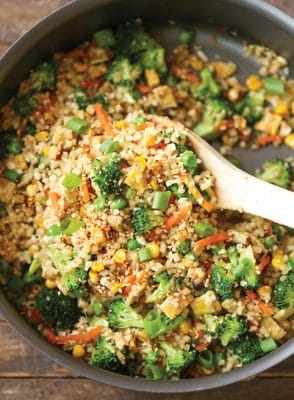 Source: damndelicious.net
Cauliflower Rice is a 10-minute healthy recipe. A rice dish with many healthy ingredients like Cauliflower, broccoli, corn, peas, onions, and sesame seeds. So, it's a whole bunch of nutrients. A must try cauliflower recipe for lunchtime.
---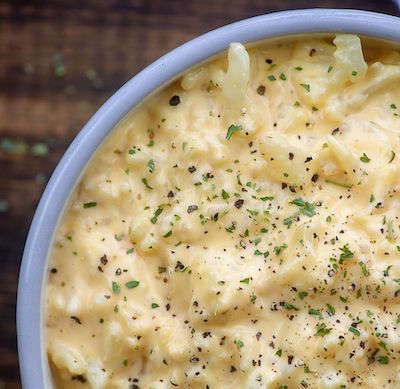 Source: thatlowcarblife.com
Cauliflower Mac n Cheese is extra cheesy and melty. A delicious single dish recipe for dinner to enjoy with your loved ones. Moreover, it has heavy cream, cheddar, ground mustard, and salt & pepper.
---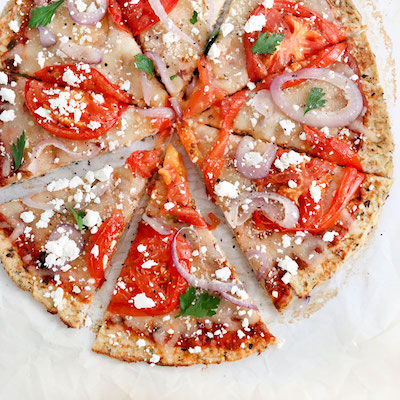 Source: detoxininsta.com
Cauliflower Pizza Crust is a healthy and low-carb option for kids and adults. First, you have to make a pizza crust and then top it with some cheese, veggies, oregano, and salt.
---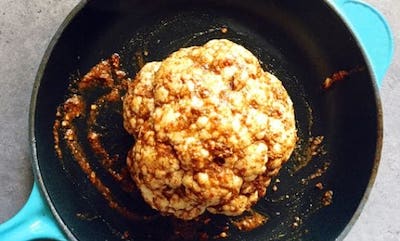 Source: food.ndtv.com
Bharwan Gobhi is a classic Indian recipe. Stuff cauliflower with khoya, cheese mixture, and bathe in the batter. Then deep-fry it. Moreover, it will give you a crunchy texture and golden glory look.
---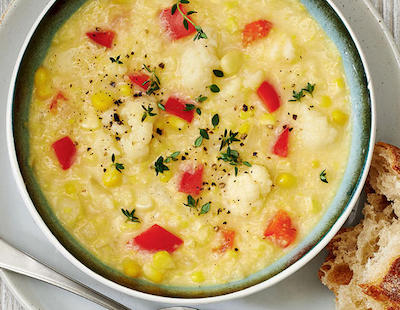 Source: canadianliving.com
Cauliflower Corn Chowder has a velvety texture even without adding whip cream. It's lighter, healthy, and presented with different flavours and textures. Also, it's the best soup to make you feel warm with the blending of corn and Cauliflower together with some spices.
---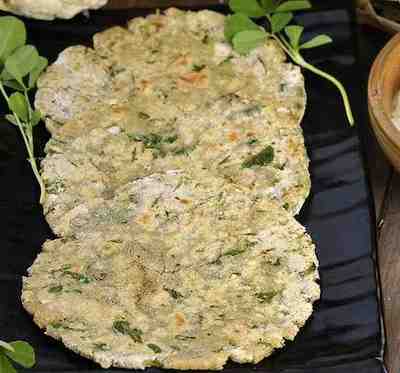 Source: tarladalal.com
Cauliflower Methi Roti is an exciting twist to traditional rotis. It has a warm and little spicy taste to enjoy with any sabzi or even eat it raw. Moreover, serve this roti with curd and sabzi and make the most out of a healthy meal.
---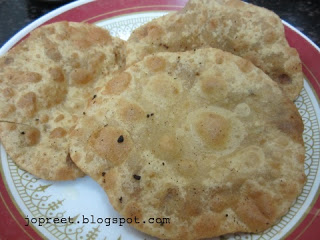 Source: jopreetskitchen.com
Cauliflower stuffed Poori is a beautiful way to eat Cauliflower. It's unique and tasty. Moreover, one can prepare the stuffing with grated Cauliflower, onions, green chillies, ginger-garlic paste, chilli powder, coriander powder, cumin seeds, and asafoetida. A must-try recipe to eat with any sabzi at lunchtime.
---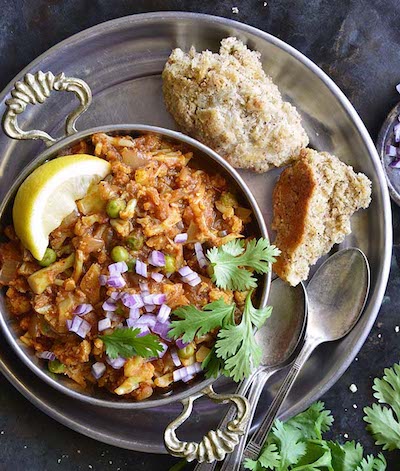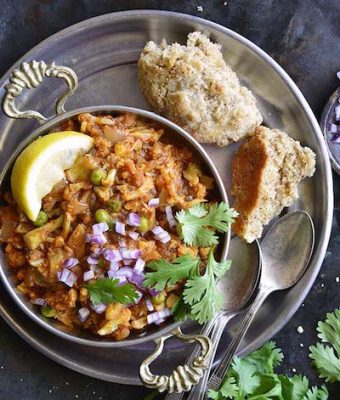 Source: anediblemosaic.com
Cauliflower Pav Bhaji is a fantastic option to make at home. A perfect dinner recipe and genuinely innovative. Also, it will surely tickle your tastebuds and be very easy to cook. Serve with homemade bread and enjoy it at home with kids.
---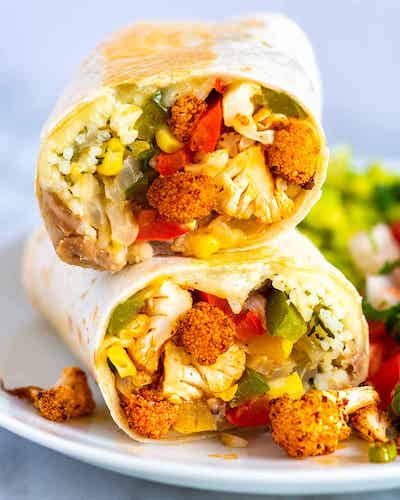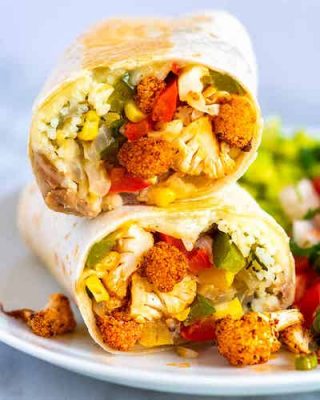 Source: inspiredtaste.net
Vegan Burrito With Cauliflower is a spicy cauliflower recipe with onion, cheese, rice, and easy to make. So to jump to the veggie burrito and let your kids enjoy this delicious recipe with Cauliflower.
---
Now you know how to turn Cauliflower into something jazzy style recipes.