Veg Makhanwala is an utterly butterly delicious Indian curry made with veggies, butter, cream, and aromatic Indian spices. A North-Indian dish that will surely mesmerize you and take your taste buds to a new height. A Special Veg Dish for Special Occasions and Special Guests.
The word Makhanwala means made in or full of butter. Butter in Hindi is Makhan. Thus, it is called Veg Makhanwala.
Tastes best with tandoori roti or naan. I love it with steamed rice. Made in butter and no onions make it more aromatic and delicious. The paste of buttery cashew and cream adds stars to the taste.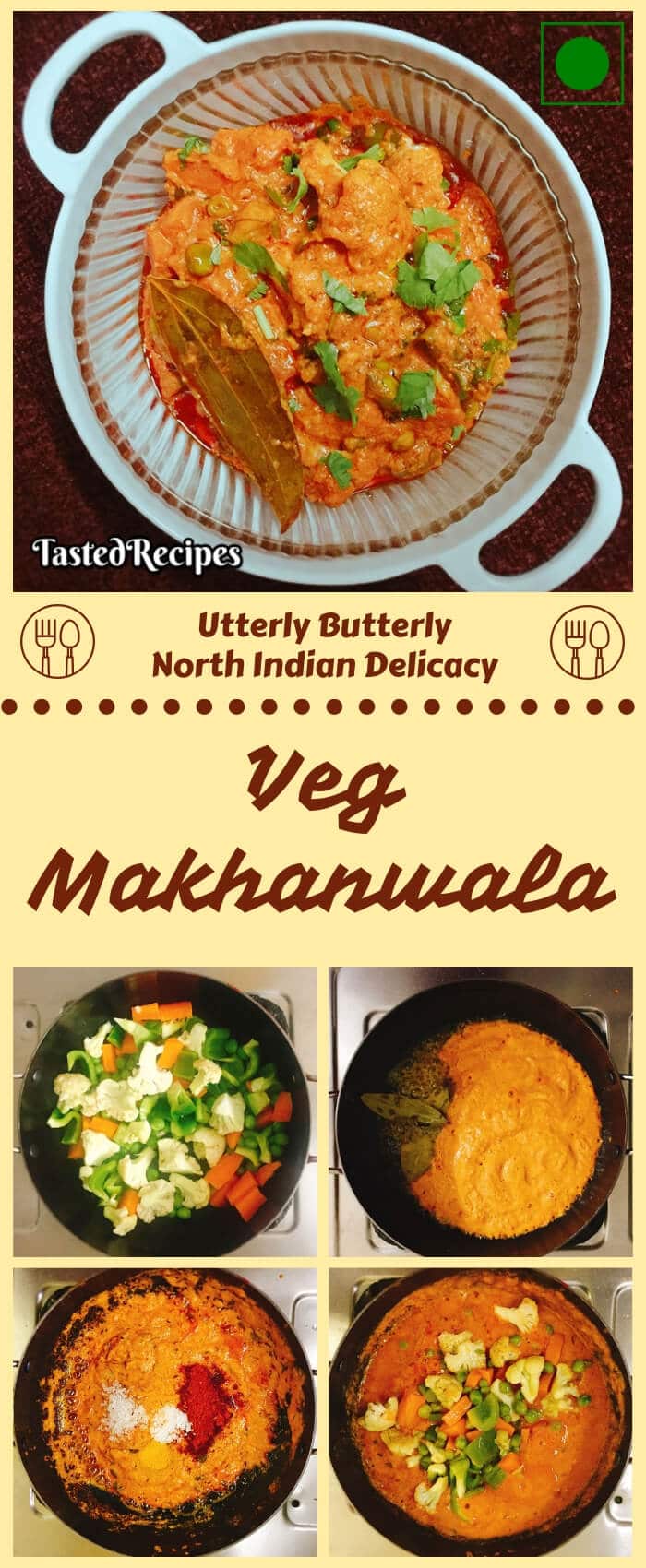 If you are fond of cooking and want more fans of your culinary art then Veg Makhanwala is your perfect choice. Call up your friends and make this recipe. I bet everyone will be a fan of your cooking.
Usually, kids eat potatoes, bhindi etc but don't eat other veggies like green peas, cauliflower, French beans etc. I must tell you that put any veggies in this recipes and they will not only eat them but fall in love with it.