Veg Dum Biryani is a delicious rice delicacy made with fresh veggies blended in Indian spices, yogurt, and basmati rice. A perfect dish to fall in love with.
Why should only the non-vegs have all the taste? This is for our veggie readers. I m a non-veg. I eat and cook both biryanis. According to me, Biryani is Biryani. Though it is veg or non-veg. Both have their own taste.
This time I thought to bring a twist to this recipe and it was just awesome. Just squeezed a half sweet lime in the preparation of the gravy and the taste just rocked.
This small twist made me the star of the day. My 13-year-old son gave me a wonderful compliment. The compliment was that " Papa, Taste of this Veg Dum Biryani is just like the Kashmiri ChaCha's Biryani". Kashmiri Chacha is one of the famous Biryani makers in our city – Surat.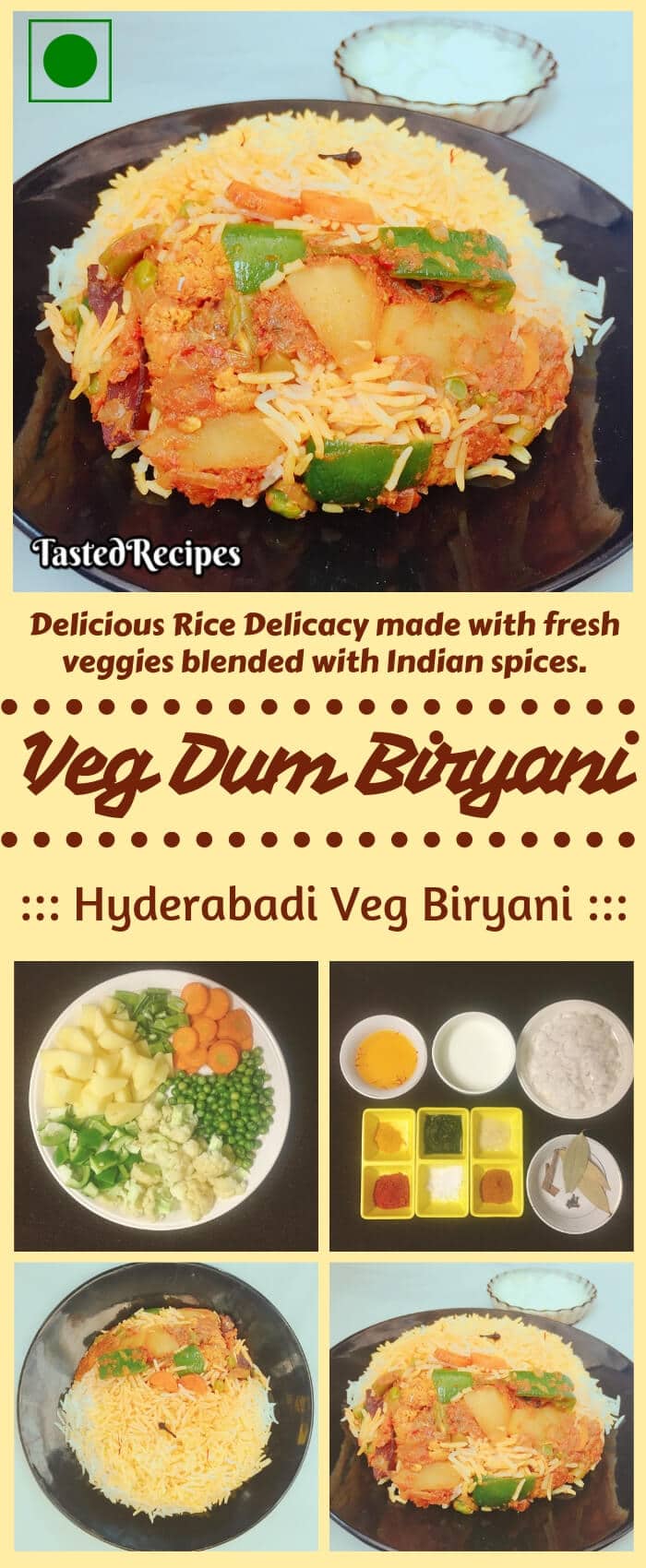 So let me not keep you waiting and start describing the recipe.