Here are 18 Girls Night Dessert Recipes to make under 10 minutes. Save your time for the food preparations and through an amazing party.
I called my girl's gang & said," Girls, be ready for today because parents are not at home. It's our night girls! Yo!
That is how I plan often when parents are not at home. Great ya!
What do you plan for your girls? Can you all share with me?
I will tell you all about my plans! Some yummy plans!
My girls are totally foodie so as yours. As soon as the party begins, they start eating my head, "What's in the fridge?"
After all the tussle, I decided this time I need to do something special for my girls.
So what I can cook? At midnight?
And suddenly I got the whole checklist after searching on the Internet of course.
By the way, these Girls Night Dessert recipes are hand-curated only for my lovely readers.
Let me help you with the checklist that you can easily check out & make your girls smile.
You are going to become a superwoman among your group after these Girls Night Dessert recipes.
Why don't you try 2-3 ingredient desserts this time?
Click the image for full recipes.
---
Download our Free Recipe Cookbook
---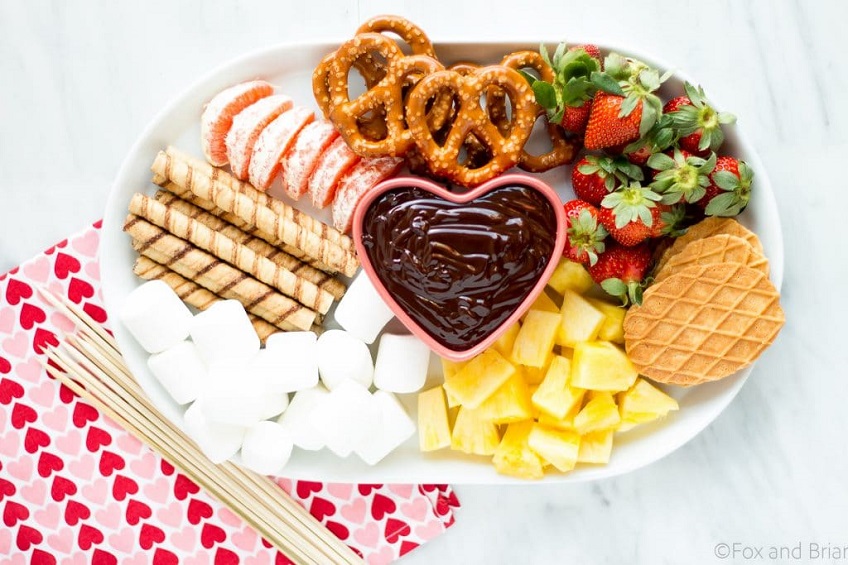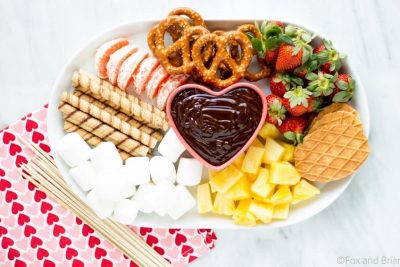 Source: www.foxandbriar.com
This is so likable that you & your gang will feel going to the chocolate world. For me, this is chocolate meditation. This chocolate fondue is so easy to make. You don't have to do anything.
Buy a chocolate bar that has a high content of Cocoa because that chocolate tastes better. You can add butter to it instead of cream for a thick smooth texture.
And voila! It's done. You can gather anything from your fridge and dip it into the chocolate fondue pot or dish. You can dip fruits, ready-made brownies, or dry fruits too. Very easy & so yummy!
---
Source: www.hauteandhealthyliving.com
These adorable mini cupcakes are the just perfect bite for your parties and get-togethers. These are healthy, low calorie, vegetarian & gluten-free cupcakes.
---
Source: www.thethingswellmake.com
This will be a damn quick item you can make in your dessert plan. I advise you to use a high-quality chocolate bar or you can use a milk chocolate bar too for better rich & smooth taste. You don't have to do much in this. Check the recipe.
---
Source: www.taste.com.au
Caramelized Pineapple is an amazing dessert skewer recipe. It is so much fun eating during night time. Serving these marvelous skewers to your girls will make their mood swing double-time high.
You don't really need hard drinks to dazzle your night. Some quirky desserts are here to make you rock and roll.
---
Source: www.aromaticessence.co
Banana pudding parfait is a quick & easy layered dessert perfect for night stay plans. This is an amazingly creamy, yummy parfait that will just blow your mind.
It's a strictly no-bake and no-cook recipe which is always a choice for girls especially during urgent times. The end result looks so good that your girls will feel special with such an attractive presentation.
---
Source: www.thecookierookie.com
If you want to get a really easy recipe, then this two-ingredient white chocolate mousse is a charmer. It is surely going to win everybody's heart. It has a very rich & creamy texture.
This has a layer of white chocolate mousse and mini chocolate chips make this an amazing recipe. A sweet treat to your lovely girlfriends and your naughty talks.
---
Source: www.deliciouslysprinkled.com
While we are seeing this smoothie, only word; oomph! This is so lovely. You know how much girls like raspberries. When you make this raspberry peach smoothie, you will feel the ultimate taste of the divine.
The smoothie has also Vanilla greek yogurt added in it to give an ultimate texture.
---
Source: www.trialandeater.com
Apple Nachos with Peanut Butter & Chocolate is a 5-minute recipe & healthy as well. If your girls are health conscious, you can always offer them this fruity, protein base with chocolate flavor nachos.
It's vegan & completely gluten-free. It is a totally flexible recipe with any kind of apple you can use.
---

Source: www.plantbaked.com
This recipe is simply a mixture of coconut milk, coconut sugar & cocoa. It is a 15-minute dessert recipe with less effort & more fun.
It is delicious than any other sweet crust. Trust us, this will taste more like chocolate. After all, happiness is always an extra dessert, especially for girls.
---
Source: www.tasteofhome.com
In life, sometimes shortcuts are necessary. And this one recipe is really short to cut one. Just get the fresh Raspberries from the market & enjoy the glamour of it.
Your girls will sip it & say: O.M.G
---
A refreshing dessert that has a lot of nutrition to provide. Fruit chaat stands for any time anywhere. It has lots of flavors to count.
When you crave desserts, a good substitute for your cravings. Share this recipe with your girls and the very next night stay planning cover this delicious recipe.
---
Source: www.biggerbolderbaking.com
If your girls don't like sharing their desserts, you can go for a single-serving brownie cup. It's the fudgiest brownie ever you gonna have!
---
Source: www.abeautifulmess.com
Who wants Ice Cream. All-time favorite! All-time tasty! This recipe is a kind of custard Ice cream. It's a double divine recipe because first, you can add eggs & second you are adding Nutella for sure.
---
Source: www.twosisterscrafting.com
Salty and chocolaty. Perfect description for this recipe. Salty popcorns covered in marshmallow and mixed with oreo cookies. yey! Delish treat!
---
Source: www.trialandeater.com
Your girl's night will go a crazy treat with this tiramisu dip. This dip is made from Mascarpone cheese, vanilla extract, whip cream & powdered sugar. I know it has some more ingredients but trusts me, girls are going to sign up for this every time you through girls' night party.
---
Source: www.homemadehooplah.com
If you know, Oreo cookies now with mint flavor too! This recipe straightly goes to the Oreo discovery credit. If your girls like peppermint flavor than this one is the ultra-creamy minty solution for them.
---
Source: www.theartofdoingstuff.com
This one will talk about the love and friendship between you girls. Heart shapes are loved by girls so much. These tarts will create a lovely atmosphere for you all. Cute recipe for the bond you share with each other!
---
As hatke as the name, hatke is the recipe. I can only say these cookies are made of coconut and for the rest, check out the recipe.
---
Delicious chocolate cupcakes are rich and moist in texture. The best steal deal with your girls to enjoy these little cuties. A perfect surprise dessert for girls night.
---
Chocolate dipped strawberries are going to melt in your mouth with tangy and chocolatey taste. Best eye-catchy desserts for a girls night to start your night with. Chilled in the fridge makes the chocolate sauce a hard layer on the strawberries and garnished with some sprinkles gives a killer look.
---
Fortune cookies are a simple yet amazing dessert for girls night. These cookies are filled with personal messages to surprise loved ones. One can fill it with vanilla ice cream and drizzle a chocolate sauce to give it a perfect look.
---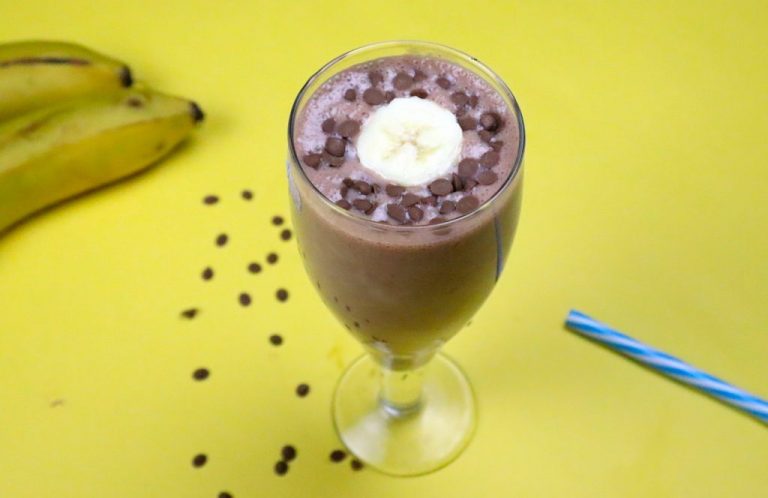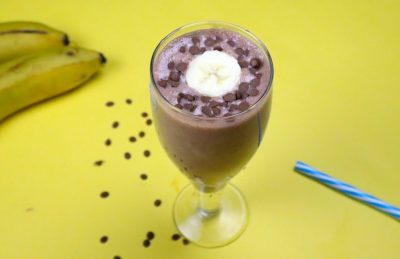 Chocolate Banana Milkshake is a tummy-filling milkshake. Your girl's gang can enjoy to the fullest with one amazing dessert. The chocolate milkshake with banana flavor makes it buttery feeling inside the mouth. Some chunks of chocolate chips give a crunchy texture in the milkshake.
---
Falooda is an old school dessert for girls night as I can say. The glass is filled with popping layers. The rose syrup in the bottom, vermicelli, basil seeds, and milk. Top up with vanilla ice cream and enjoy the delicious sweet saga for the rest of your night.
---
Oreo Milkshake is a crunchy delicious treat for your girl's group. It is one of the favorutie cookies from kids to adults. So, a yummy milkshake, super chocolatey blended with Vanilla ice cream.
---
Gulkand Milkshake is a heart cooling dessert for girls night. It's a flavourful and attractive milkshake that will turn your night into a crazy experience. The texture is heartwarming and also works as an energy booster.
---
No-Bake Custard Pudding is an easy-to-make recipe. One can prepare this with bread pieces, milk, sugar, custard powder, and fresh cream. The ingredients themselves make it a good combination dessert for girls' night.
---
Mango Cream Dessert is a rich & creamy treat. Combined with fresh mangoes and whipped cream. Mangoes are a favorite fruit of all ages. Your girls will enjoy this to the fullest and make your night a delightful experience at home.
---
Anjeer Gulkand Delight recipe is a special dessert to make your night special. It's one of the most delectable desserts with rich dry fruits like Anjeer & garnished with Gulkand. It is one of the love experience desserts for girls' night.
---
Chocolate Cherry Cake is a classy festive cake for girls night. It is a soft, creamy, and moist texture cake. A great choice for any kind of gathering. This cake is studded with lovely cherries on the tops making it look extravagant.
---
Dry Coconut Falooda Pudding is a fruity pudding dish. The blue color gives you a warm feeling and the coconut flavor is making it a super cool dessert flavor. Perfect desserts for girls night.
---
Shakkarkandi Kheer is a sweet potato dish. An unusual different kind of dessert to suit your taste buds. It is an excellent source of minerals, vitamins, and fibers beneficial to health as well. The cherries are showcasing a chef cooked dessert look.
---
Ferrero Rocher Chocolate is a special and best surprise for girls. These tiny balls are the most enjoyable, crunchy, and nutty desserts for girls night. During playing games, one can enjoy these for a short break.
---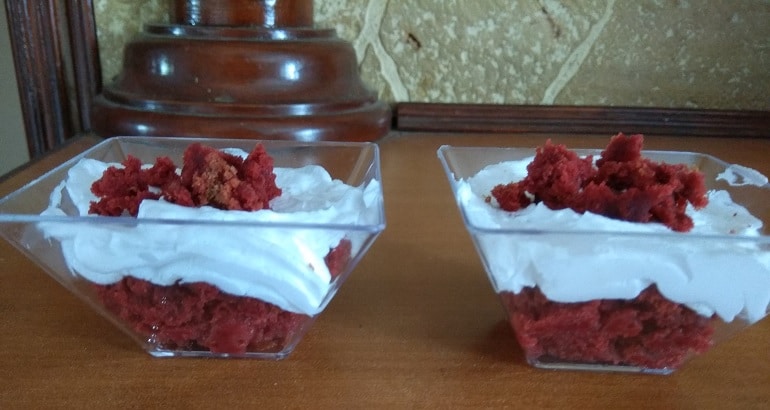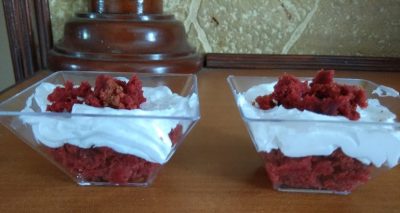 Creamy Red Velvet Trifle is prepared with red velvet cake and whip cream. The texture looks lovely and catchy. Red is a favorite color of most girls and this dessert is going to make them fall in love with.
---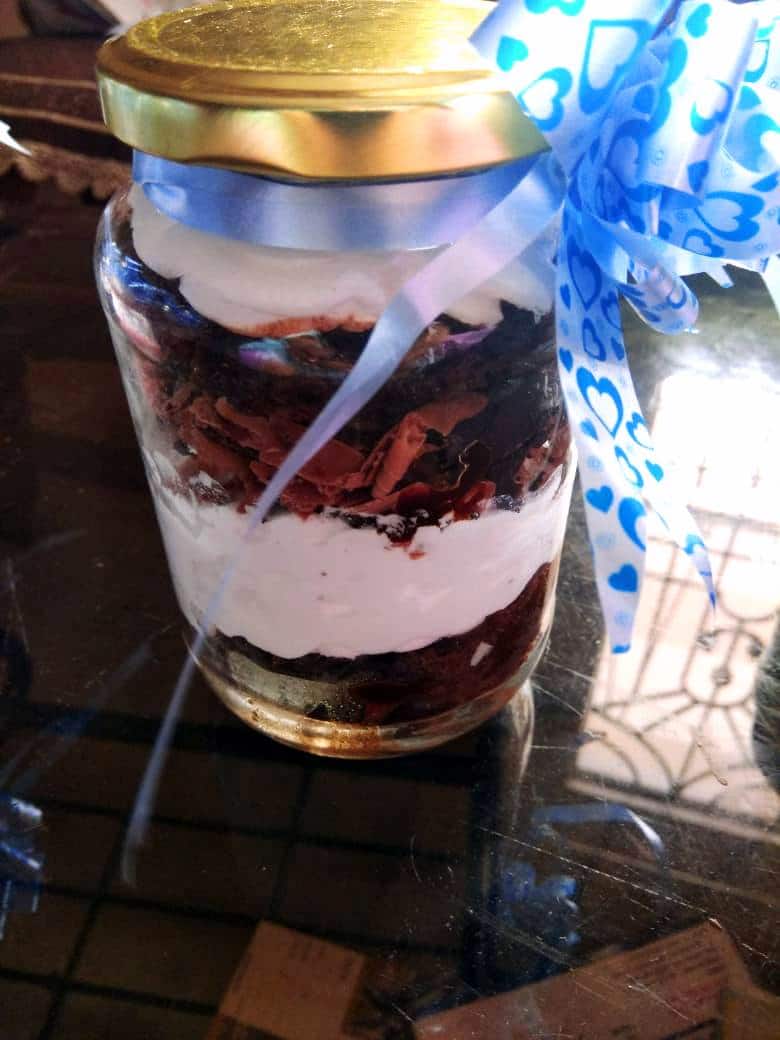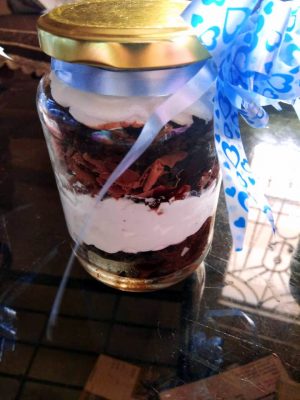 Jar Desserts is the cutest welcome dessert for a girl's night out. The chocolate cake filled inside is soft and creamy. The jar is perfectly flavored and consumes in the best way. Perfect jar desserts for girls night.
---
Pineapple Cake is a tangy and creamy affair that will mesmerize your girls. Bake a lovely cake for your girls and create a deep friendship with them. Enjoy each bite with a smile and make beautiful memories.
---
Lava Cake is a bursting small cake with chocolate sauce filled inside. It's going to melt in your girl's mouth so easily and they will never forget the taste.
---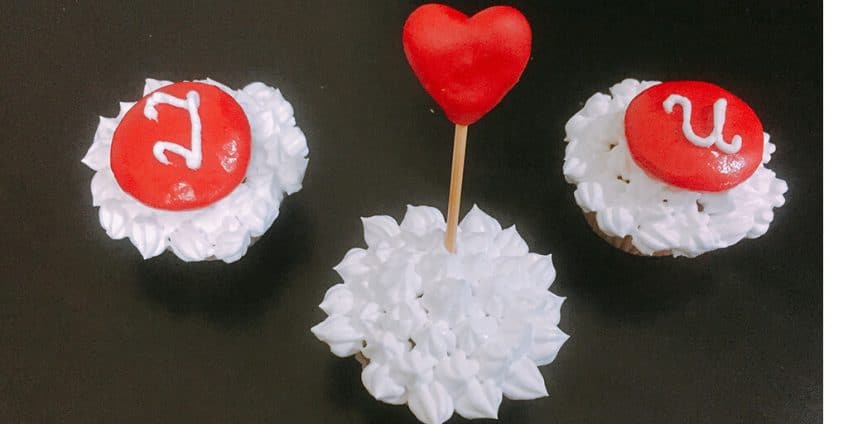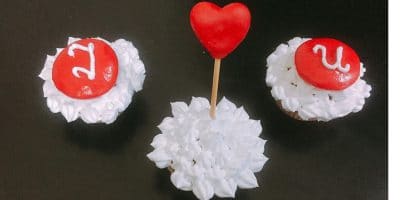 Love muffins are easy and get ready in just 15 minutes. The lovely muffins are chocolate flavor and topped with cream frosting. The decoration is outrageous with fondant. You can garnish it with sparkles also.
---
Source: www.amagicalmess.com
Rainbow Layered Jello Cups is a colorful dessert. It's wonderful and delicious layered jello cups to fulfill your dreamy dessert. This is an irresistible dessert that will give you oomph feeling.
---
Source: www.thehouseofelynryn.com
Heart Cream Tart is a heart shape tart with cream dots between two layers. The presentation is outstanding that your girls gonna love it. It is decorated with various types of edible flowers, berries, and candies. Must-try desserts for girls night.
---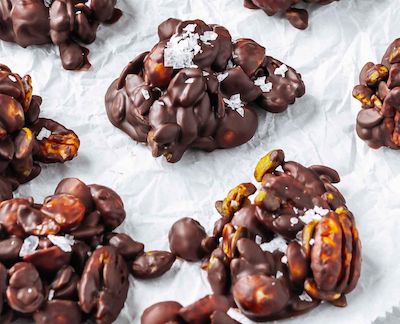 Source: www.castironketo.net
Chocolate Fat Bomb is a healthy bite, a good pack of healthy fats, and a bit of protein. It is a ketogenic dessert for girls night. It has nuts, pepitas, pistachio, walnuts halves, and sugar-free chocolate chips.
---
So how was it? Good? Can't resist? Me too!
I am sure from now onwards your girl's night will be thrilling with these divines. Do not forget to share your night dessert in the comment section.
Enjoy to the fullest!
By the way, the Tasted Recipes team is also thinking to throw only a girls' night party! The menu will be great! Sign up if anyone interested. And the party will be outdoors! So you or I don't have to send parents home away!
See ya with new recipes coming soon!