Republic Day is special for every Indian and we are more patriotic than ever. Some start their day early at the assembly for flag hoisting. Others start it leisurely having the intention to spend the holiday having a quality time. But either way, everyone will feel the essence of this national event all around them. So for cooking why not try these simple and easy tricolor recipes this republic day
You are going to find the tricolor theme in every possible thing. Some will dress up in tricolored clothes, some will be waving a miniature flag in their hands, others will get handmade crafts that represent the meaning of the day. Flourishing art pieces will be displayed all over the nation. So how can we leave food out of it?
The food spread happiness. More than anything, food is going to be a more remarkable representation for the Republic Day celebration. Food will make a lasting image for representing the tricolors of our flag. And it is also a great way to pay a national homage. Besides, this is also a perfect way to celebrate this day for those who don't get to do either.
Some use food color to make these recipes however, most of them don't. We have unleashed creativity and use colorful vegetables with the themed colors to give the food tricolors of the Indian flag.
So try out the following simple recipes to celebrate this day.
Download our Free Recipe Cookbook
---
Easy Republic Day Veg Recipes
Now, after the refreshing drinks, let's look at the veg recipes that one can cook this republic day.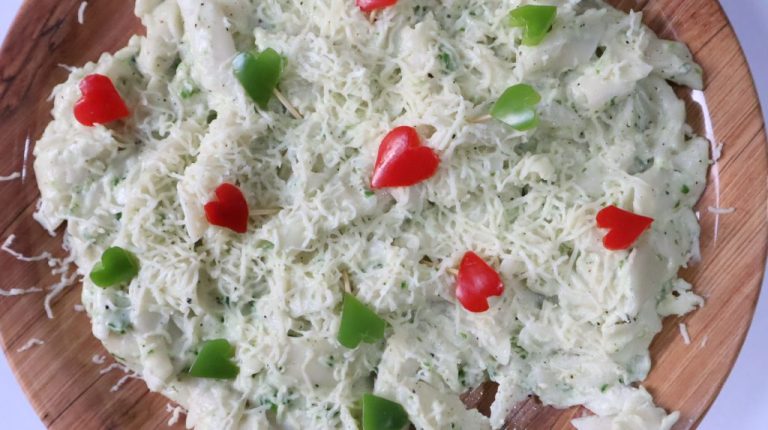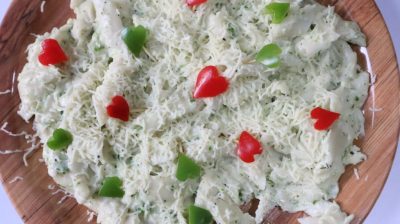 Spinach Alfredo Macaroni is a delicious and hearty dinner idea to make your loved one flooded with extra cheesy flavor.
Prep Time: 10min; Cook time: 15min;
---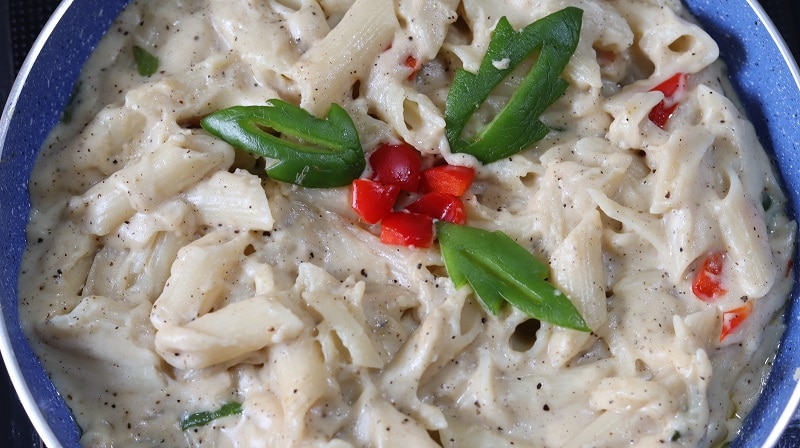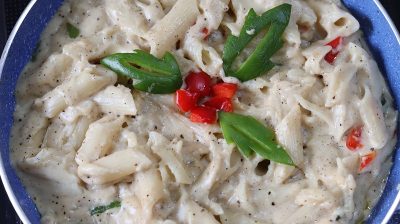 Alfredo pasta is one of the easy and quick-to-make recipes. The creamy and cheesy texture makes it even more mouthwatering when served hot.
Prep Time: 15min; Cook time: 15min;
---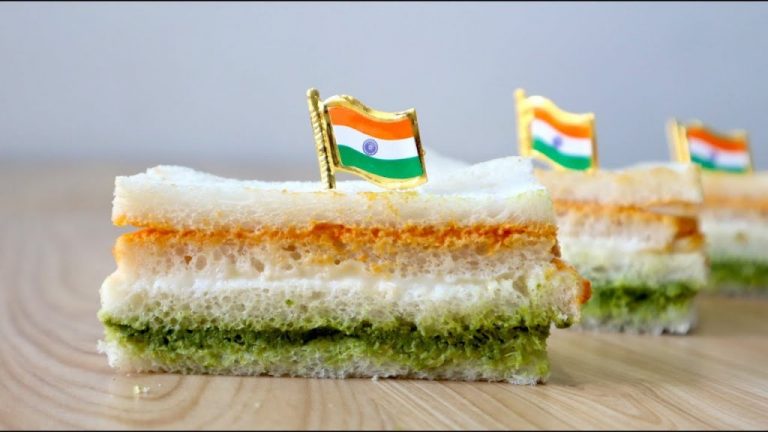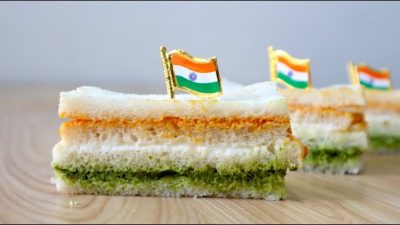 Tiranga sandwich is Indian style patriotic lunch idea with three layers of filling. The layers are made of Coriander chutney, tomato chutney & mayonnaise.
Prep Time: 10min; Cook time: 5min;
---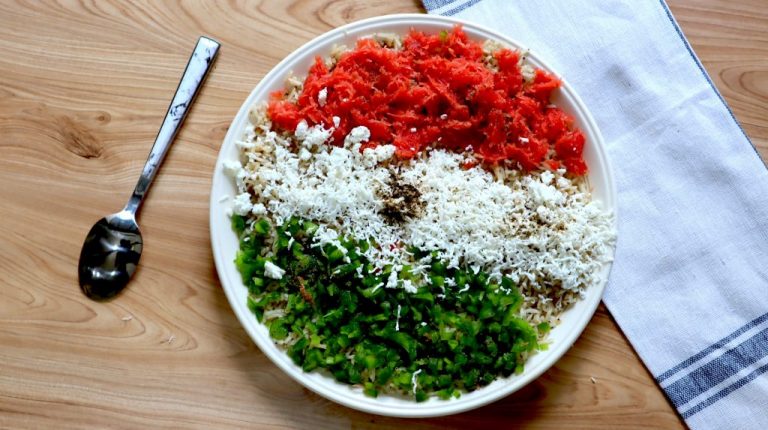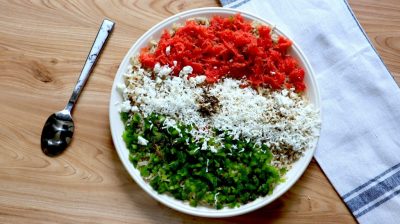 Tiranga rice is a grand presentation of our country's flag. It's made with Indian style flavours like carrots, bell peppers & crushed paneer.
Prep Time: 10min; Cook time: 10min;
---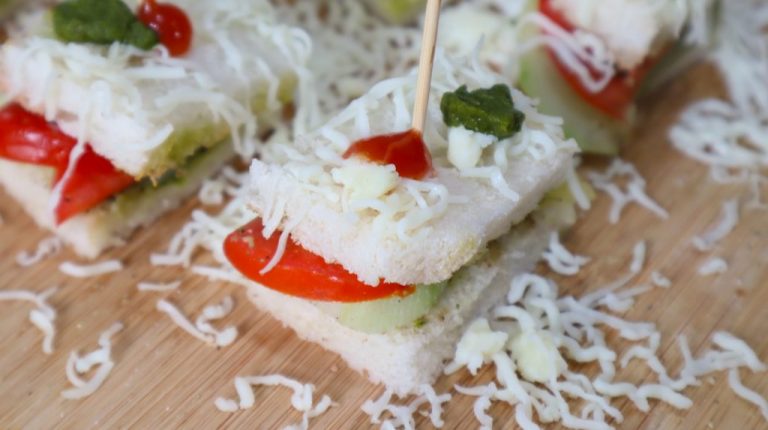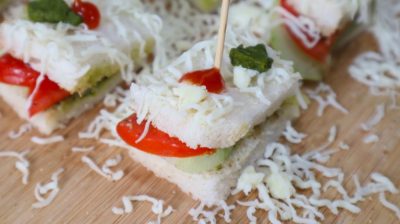 Bombay veg sandwich for the people who need something cheesy at the same time easy to make. It is a recipe for a few ingredients & more taste
Prep Time: 10min; Cook time: 5min;
---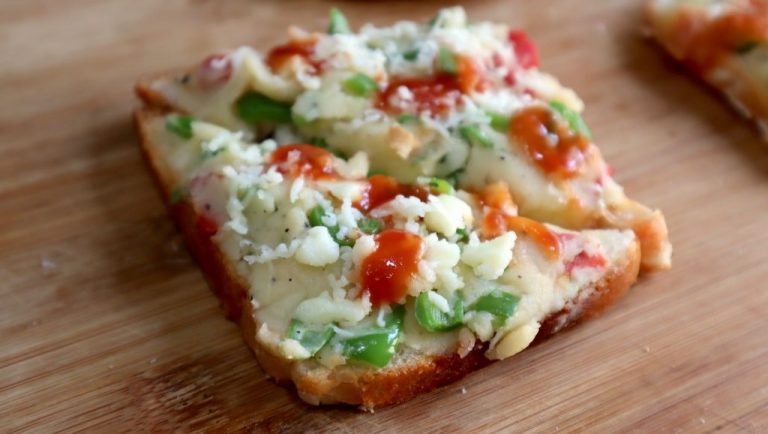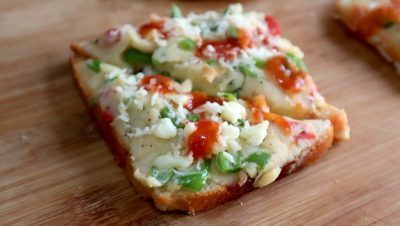 If you don't have time to prepare the pizza dough and want to make some delicious food in no time Veg Bread Pizza is a great choice for you.
Prep Time: 15min; Cook time: 10min;
---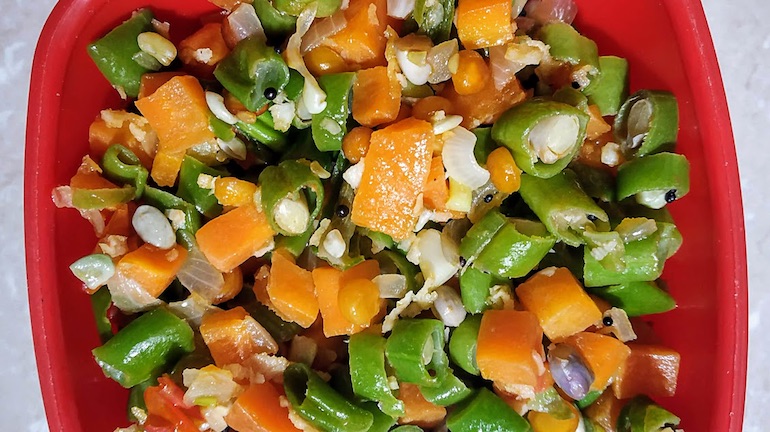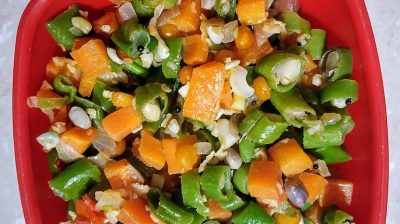 Carrot-Beans Poriyal Recipe is a chunky recipe which is popular South Indian style yummy and delicious dish. The combo will rock in Indian Cuisine.
Prep Time: 15min; Cook time: 15min;
---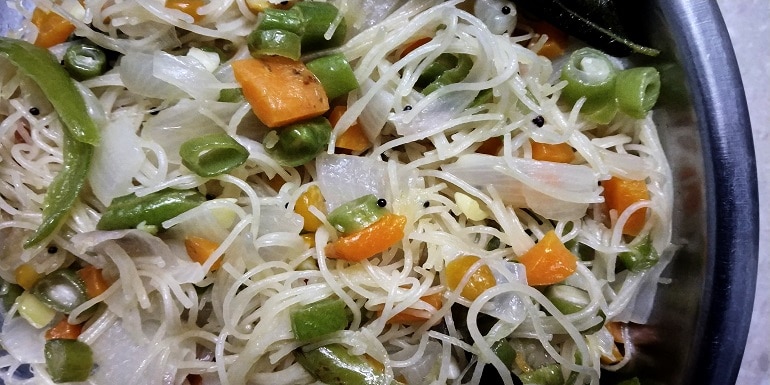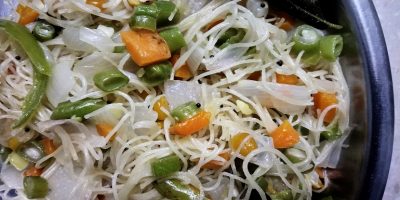 Vermicelli Upma recipe is a simple and easy south Indian style breakfast recipe. We can prepare this with or without vegetables. Step by step presentation.
Prep Time: 10min; Cook time: 10min;
---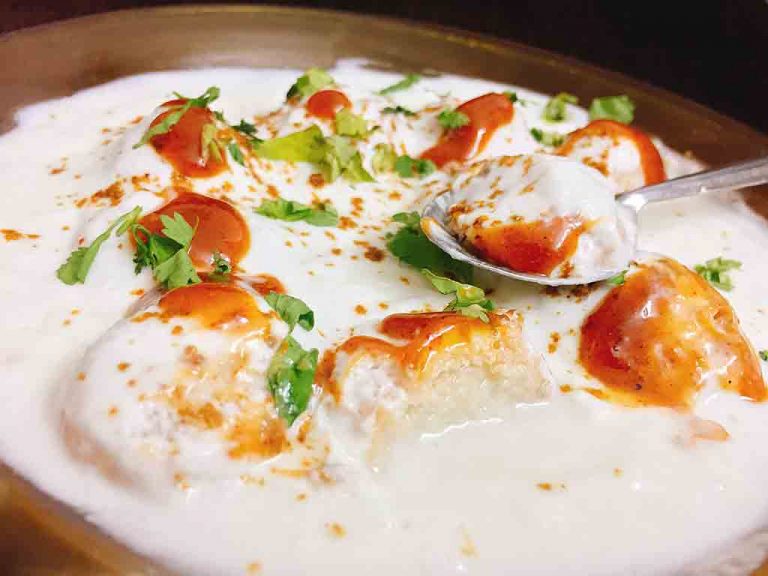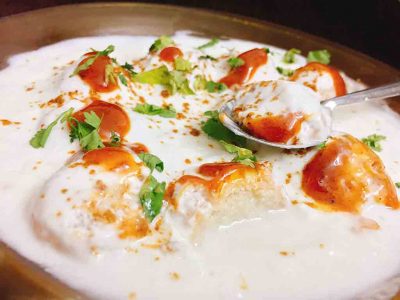 Dahi vada is a lip-smacking Indian delicacy, prepared by soaking lentil dumplings in thick sweetened yogurt. These fried dumplings are priorly soaked in water and then added to sweetened yogurt. Then topped with variety of chutney and spices. Dahi vada is a classic and seldom needs any introduction.
Prep Time: 15min; Cook time: 15min;
---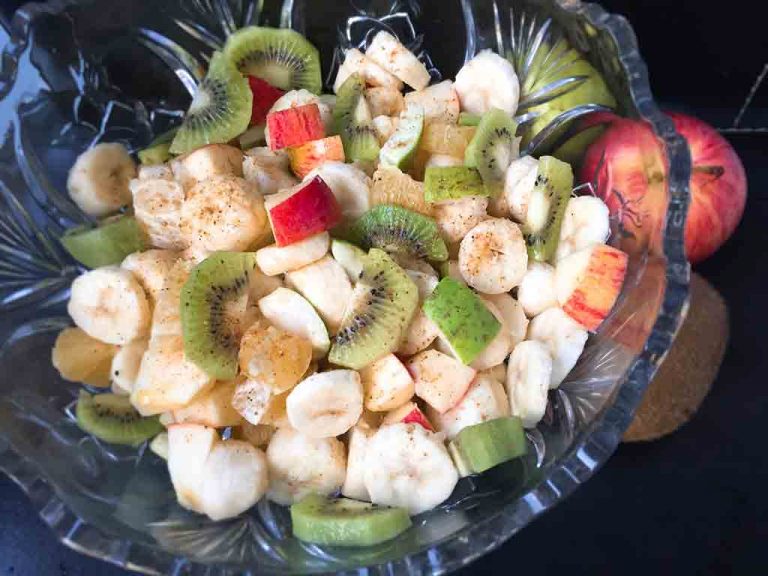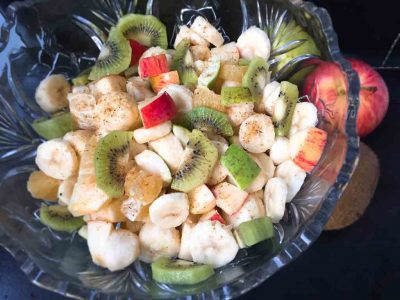 Fruit chaat is a delicious and refreshing salad and iftar fruit dish, made by combining juicy fruits with Salt, Honey, Chaat masala and Black Pepper. It is the perfect summer delight and must-have dish on iftar table. It will brighten up any meal and can be eaten at any time of the day.
Prep Time: 15min;
---
Easy Republic Day Non-Veg Recipes
Now it is time to look at an egg and non-veg recipes to cook this republic day.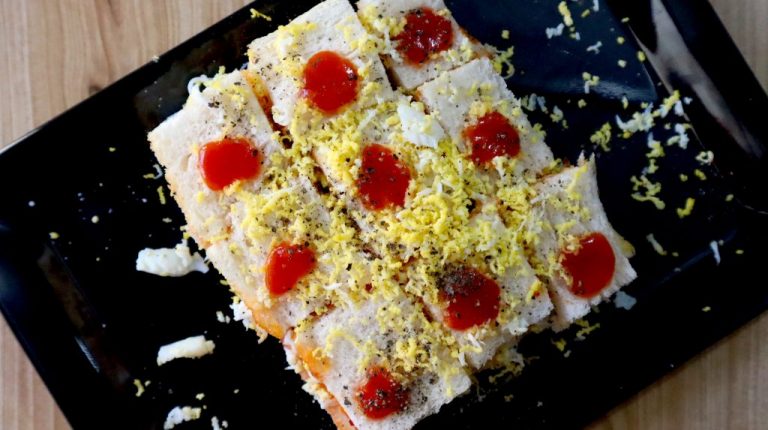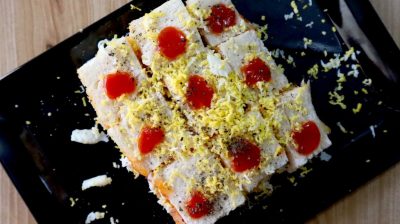 Grated Boiled Egg Sandwich is a quick, easy, super yummy and super healthy breakfast recipe. A protein-rich recipe for your kid's lunch box.
Prep Time: 10min; Cook time: 10min;
---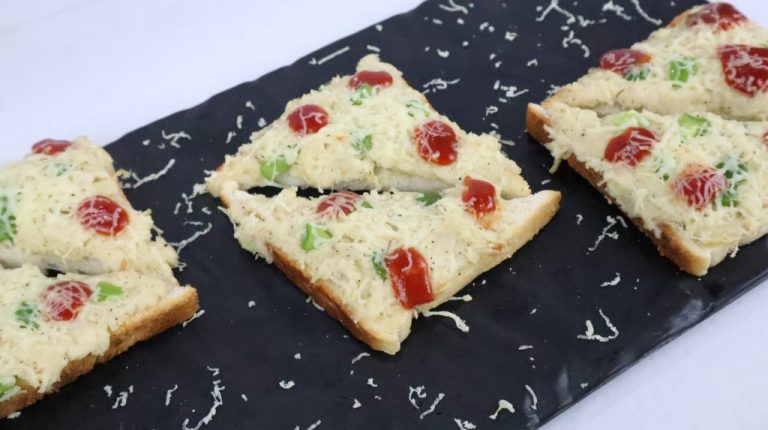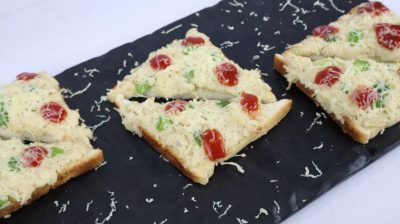 Chicken alfredo open toast is yummilcious & tummy filling toast which is made with chicken and alfredo sauce layering on bread. It is super easy.
Prep Time: 5min; Cook time: 20min;
---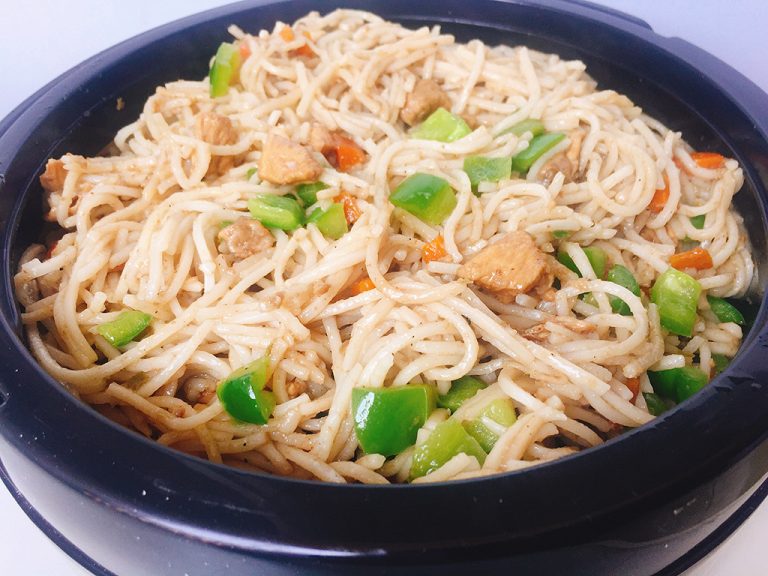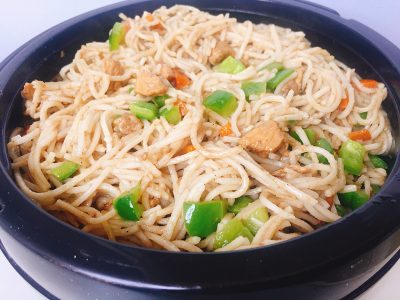 Tasty Hakka Noodles is an Indo-Chinese cuisine and a popular dish at Chinese restaurants and stalls across India. Hakka Noodles is a mixture of boiled noodles, Chinese sauces, chicken boneless and veggies. This Hakka noodle recipe turns any grownup adult into a kid.
Prep Time: 20min; Cook time: 15min;
---