After a busy day, one needs a hearty dinner to feel comfortable and get delicious food. So, why not pasta this evening? All these pasta recipes have authentic Indian tastes and have a touch of spices.
There are various kinds of sauces, veggies, dressing, and spices used in making all these Indian pasta recipes.
Download our Free Recipe Cookbook
---
Pasta Recipes
Let's get some cheesy, tomato, and pesto base pasta recipes that will win your heart and make you go crazy over your dinner time. Serve it with some juices or cold drinks and enjoy to the fullest.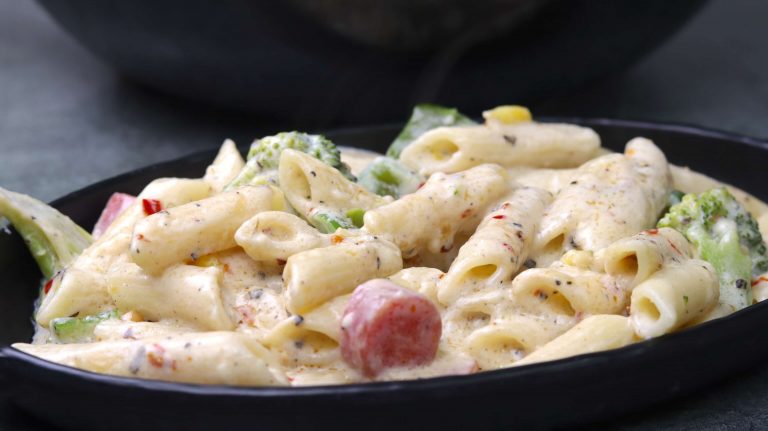 White Sauce Pasta is an Italian meal recipe that we can also have as a snack. This is a light & digestible dish even if having a heavy sauce.
Prep Time: 30min; Cook time: 30min;
---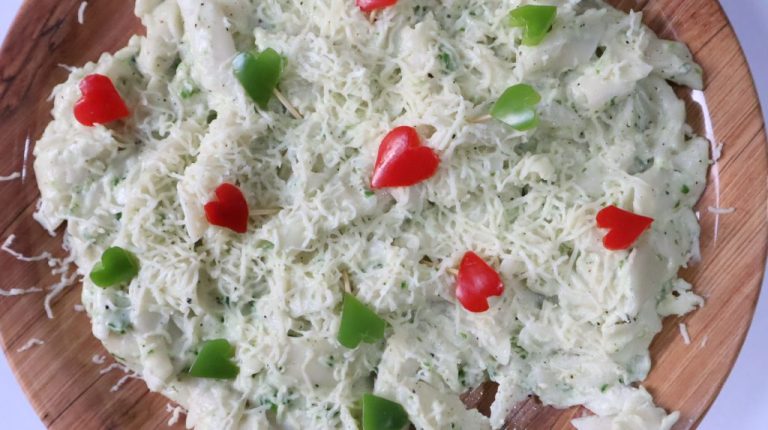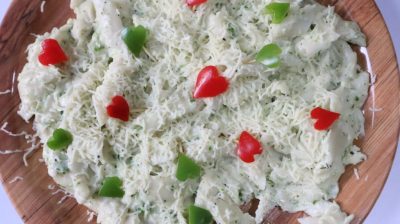 Spinach Alfredo Macaroni is a delicious and hearty dinner idea to make your loved one flooded with extra cheesy flavor.
Prep Time: 10min; Cook time: 15min;
---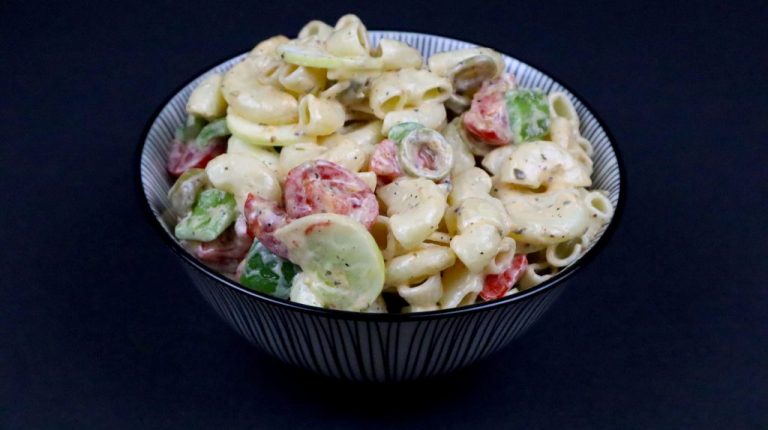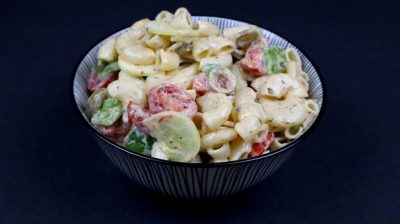 Creamy Macaroni salad is packed with fresh veggies, boiled macaroni & a terrific layer of mayonnaise. It is a perfect salad to offer kids.
Prep Time: 15min;
---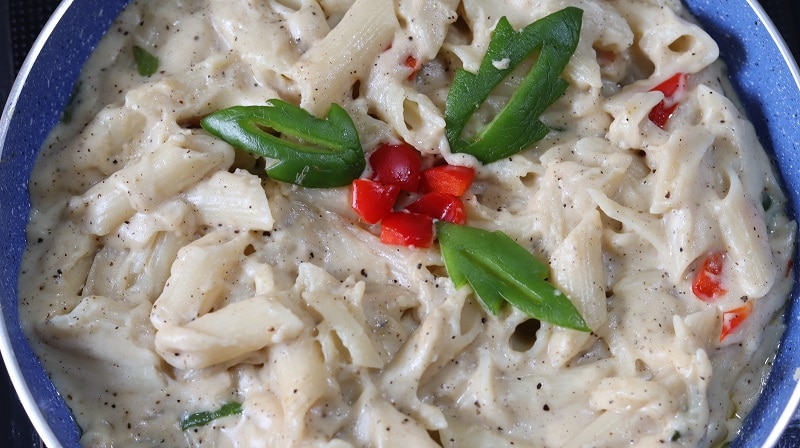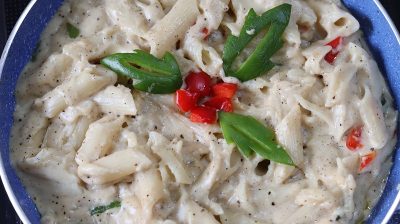 Alfredo pasta is one of the easy and quick-to-make recipes. The creamy and cheesy texture makes it even more mouthwatering when served hot.
Prep Time: 15min; Cook time: 15min;
---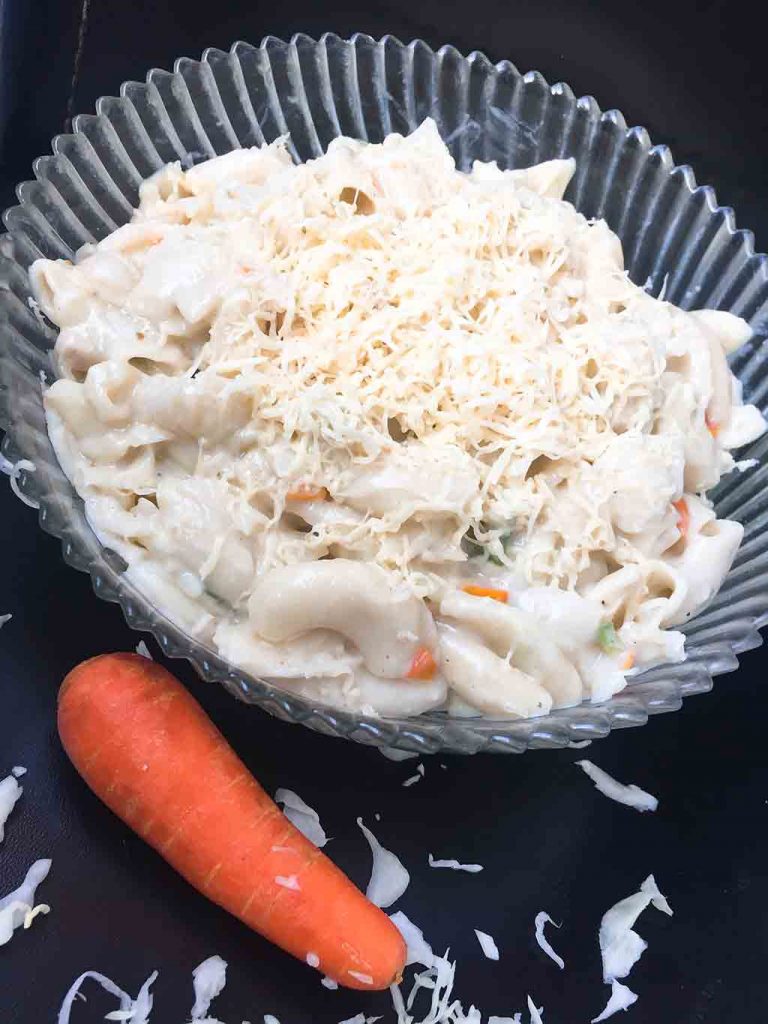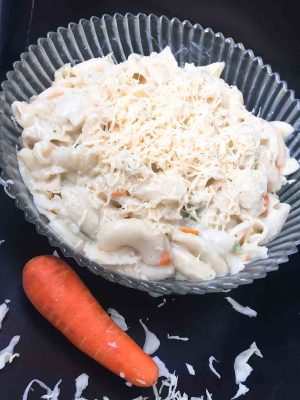 Chicken Alfredo Macaroni or Alfredo Pasta is a creamy and cheesy Italian recipe that will surely blow your mind. This Macaroni is very simple, no-fuss and easy recipe that you can make at home with very little ingredients. You just need plain macaroni, butter, maida (all purpose flour), some veggies, milk, and cheese.
Prep Time: 10min; Cook time: 25min;
---
Pasta Sauces
Pasta sauces are a must for any Indian style Pasta Recipe. So let's check out some of the common Pasta sauces we use here in India.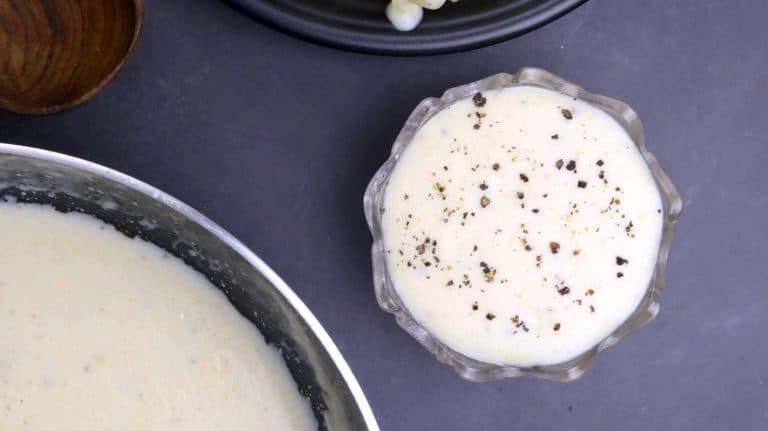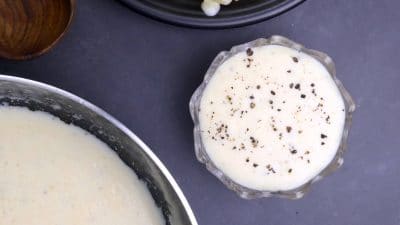 The cheddar Cheese sauce is a cheesy version of the Bechamel sauce. It is easy to make from scratch. The ingredients are easily available.
Prep Time: 10min; Cook time: 15min;
---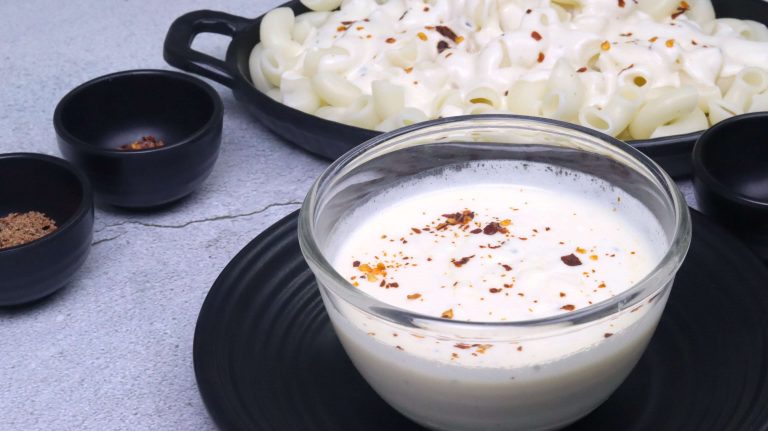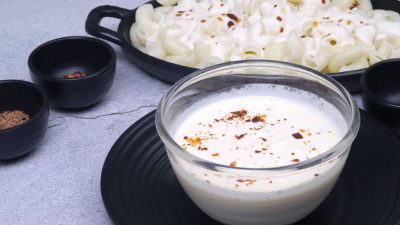 The cream sauce is one of the basic sauces used in cooking. It is also one of the most versatile and easily experimental sauces. 
Prep Time: 10min; Cook time: 15min;
---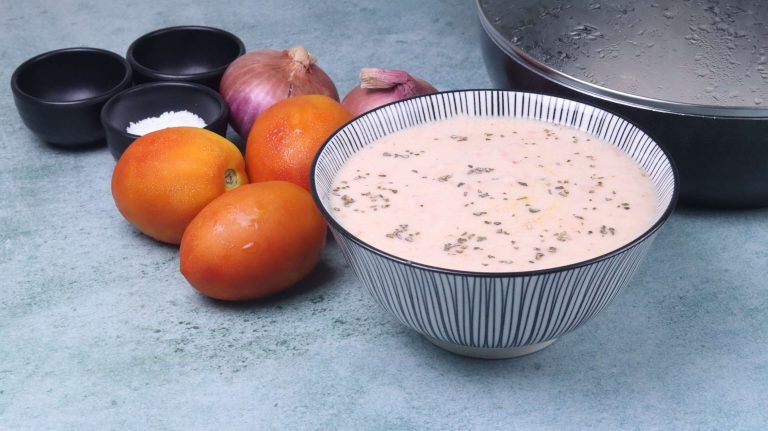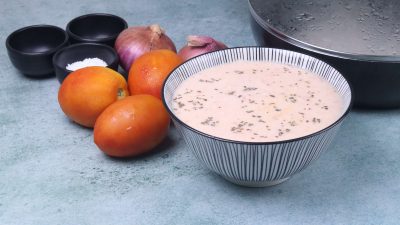 Soubise Sauce is an onion-based sauce thickened with bechamel sauce. A part of French cuisine that is served with meats, poultry & veggies.
Prep Time: 10min; Cook time: 20min;
---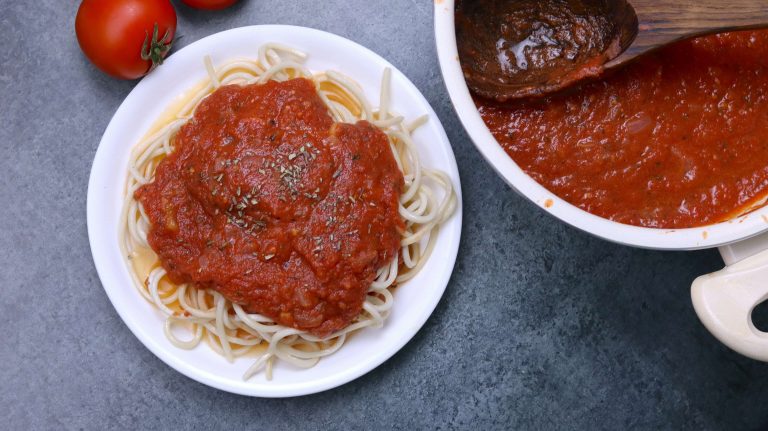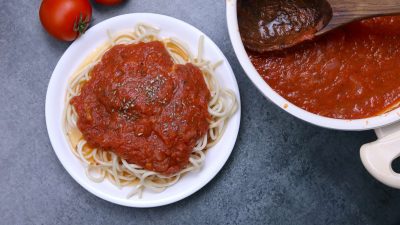 Red Pasta Tomato Sauce Red Pasta Tomato Sauce is an easy one-pot recipe. This sauce is originally from Italy and was adapted by Americans.
Prep Time: 5min; Cook time: 15min;
---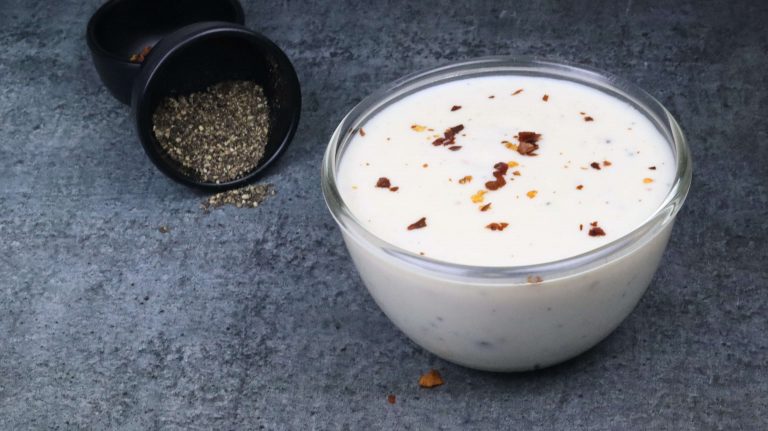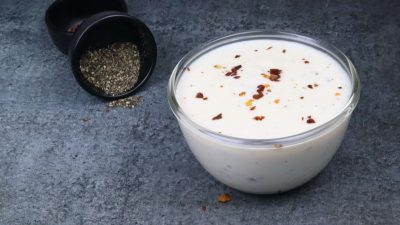 Creamy white sauce is also known as béchamel sauce. It's a French recipe. Watch recipe video. Learn how to make this French sauce at home.
Prep Time: 10min; Cook time: 20min;
---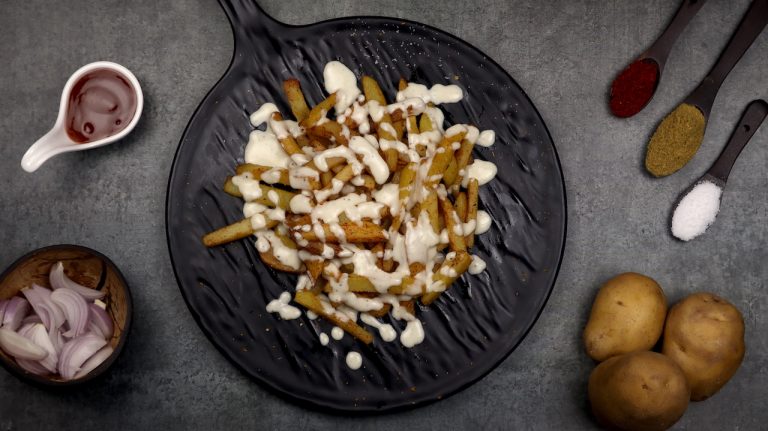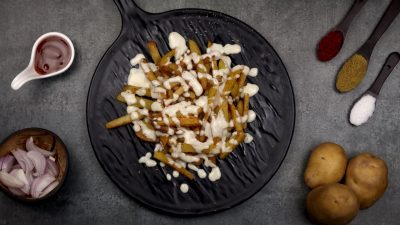 Fried Potatoes is a snack that is stick-like and deep-fried. Fried Potatoes With White Sauce is a deliciously cheesy and crispy fried snack.
Prep Time: 10min; Cook time: 20min;
---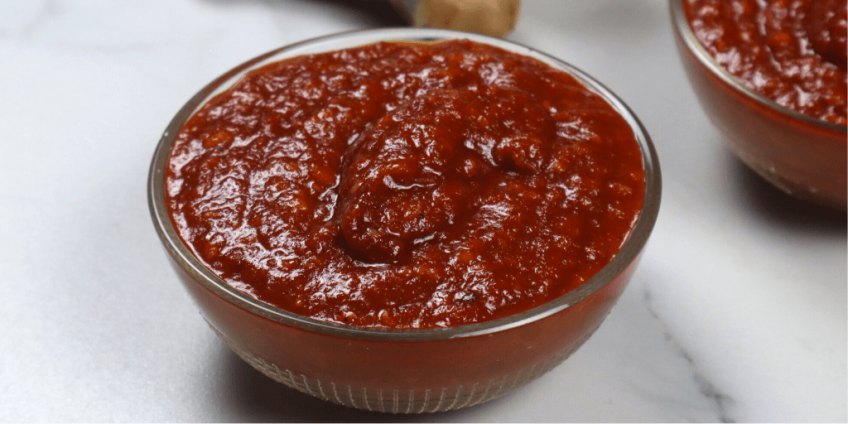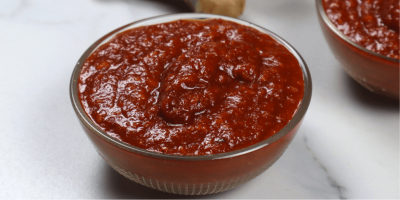 Schezwan Sauce is a quick and tasty Indo-Chinese sauce recipe. It has a very strong taste and burst of flavors and is served as a condiment with snacks.
Prep Time: 5min; Cook time: 10min;
---
More Pasta Recipes
Other Pasta recipes that we like from all around Internet.
Source: masalaherb.com
Rasta Pasta is a flavory Indian pasta recipe with coconut milk-based pasta sauce. Moreover, it consists of jerk seasoning, and for colour inspiration, it is mixed with bell peppers as well.
---
Source: avegtastefromatoz.com
Green Bean Pasta Bake is a favourite family recipe. It's easy to make with a few ingredients like tomatoes, green beans, basil, chilli flakes, and penne pasta. Also, it has fragrant and freshness in it that will leave you stunned.
---
Source: pageandplate.com
Roasted Garlic Pantry Pasta is a pleasant and straightforward recipe. Also, it's a vegan and gluten-free Indian pasta recipe. The colour and the texture of the dish are heartwarming, and especially kids in the house will love it.
---
Source: emilyhappyhealthy.com
Lemon Asparagus Pasta Salad is a perfect and healthy recipe. Moreover, it has some fantastic ingredients like asparagus, sweet peas, cherry tomatoes, red onion, parsley, lemon juice, garlic, balsamic vinegar, and salt & pepper.
---
Source: vegantraveleats.com
Creamy Roasted Red Pepper Pasta is a spicy trail recipe. It's a vegan dish with a fantastic blend of spices like red pepper, garlic, broth, and cannellini beans. Moreover, it has a creamy texture because of cream cheese and yeast added into it. A very easy to make Indian pasta recipe with incredible flavours of spices.
---
Source: indianhealthyrecipes.com
Masala Pasta is Indian style flavour delicious recipe. It's quick to make and super easy Indian pasta recipes. Also, the kids will fall in love with it. One can prepare this with a tomato and onion base with simple herbs like cumin, garlic, red chilli powder, garam masala, Kasuri methi, and salt.
---
Source: cookingclassy.com
Pasta Primavera Salad is a beautiful vegetable pasta dish. It's easy to cook with fresh veggies and refreshing curd-based dressing. Serve it hot and enjoy lunch or dinner meal.
---
So, go on and make these pasta recipes at home for lunch or dinner. Make the moment with your loved one and plan a date like the food at home.