Oreo & Melted Chocolate Milkshake is fun and totally YUM!😋 Yes, there's nothing above and beyond this chocolate drink. The reason why you must make this milkshake is that everybody will love it. You will hardly find anyone denying this chilled choco milkshake. So without much ado, let's begin.
There are countless reasons why you must make this drink for your family. Some of them are listed below. Check out if I missed any.
Oreo and chocolate are favourites among kids.
This milkshake contains oreo biscuit cream & sweet syrup.
This drink doesn't require adding extra sugar to it.
It is easy to make and requires hardly 5 minutes.
You can add almost any type of readymade chocolates to this drink.
Kids and even young ones, elders and seniors will love it.
Since we are making a chocolate drink, many edible items pair well with it. I will list them all so that you can try them to make your drink more enjoyable.
What more you can add?
Here we have things that can make your oreo and melted chocolate milkshake yummier.
Bournvita – We all know what Bournvita is. The crunchy Bournvita powder has a chocolate flavour. I guess that's enough to lure you into adding it to this drink. Try and enjoy the result. Since Bournvita easily mixes in hot milk here, you will have to blend it more.
Cadbury Choco Bake Cakes – This small, readymade piece of cake can do wonders for you. The thickness of the drink will dramatically increase. Not only this, but your drink will taste creamier and smoother than ever before. Do try this.
Lotte Choco Pie – I love lotte choco pie. It has both chocolate covering and cake filling. Hence, if you add lotte choco pie, skip Cadbury choco bake cakes. Both at the same time will make your drink way thicker than required.
Dairy Milk – Dairy milk chocolate is an add-on here. There are lots of varieties in this particular chocolate. You can use either of them. Adding dairy milk will cut down the sugar content. I mean, you won't need to add extra white sugar.
Cadbury Chocolate Shots – Cadbury shots are chocolate balls. These tiny choco balls are trendy among kids. I, too, prefer them over other chocolates. I bet you won't regret using them.
More Oreo Biscuit Recipes
Oreo has become a legend and more popular among grown-ups and kids. You won't find anyone unaware of this creamy biscuit. With this in mind, here's a list of recipes that you can make using oreo biscuits.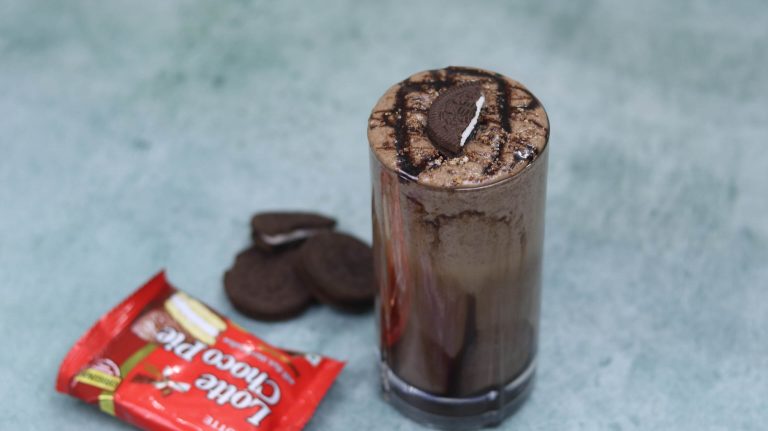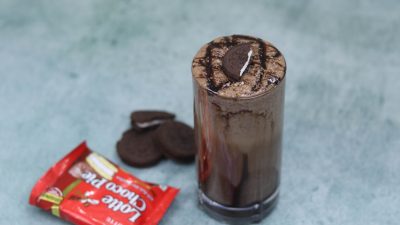 Oreo Cadbury Cake Shake with Lotte Choco Pie is a mad-mad drink for your kid's next birthday celebration. Try making it now. Watch video.
Prep Time: 5min; Cook time: 5min;
---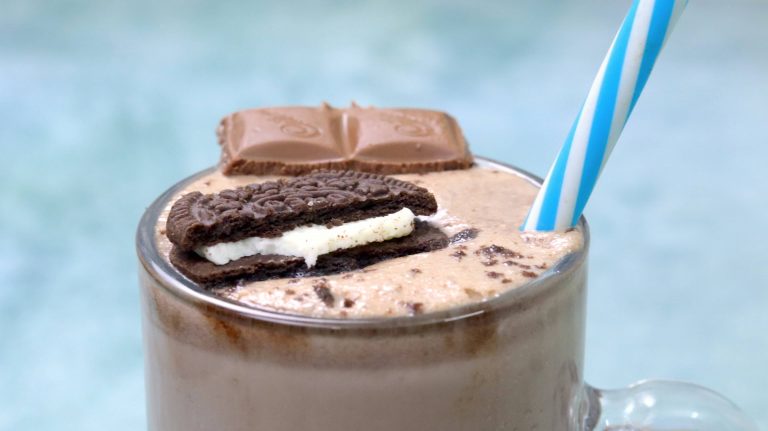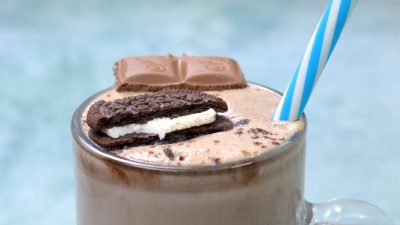 Oreo Dairy Milk Milkshake is sweet, smooth, yummy & chocolatey. Moreover, it is kids' favourite. They will ask for more. Hence, make more.
Prep Time: 2min; Cook time: 3min;
---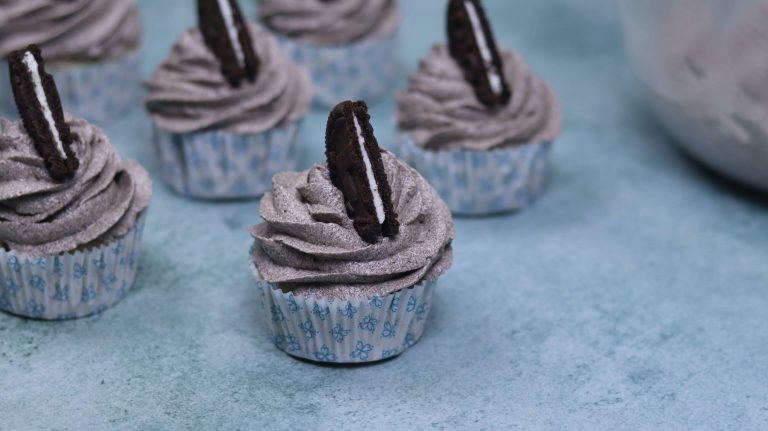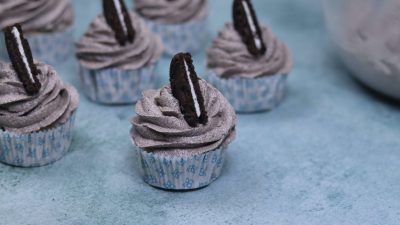 Oreo Cupcakes are one of the most delightful cupcakes out there. They are delicious, enjoyable, and will just melt in your mouth. 
Prep Time: 10min; Cook time: 30min;
---
Extra Shots
Okay, now here's a list of a few helpful tips. However, there's absolutely no need for this but try them for better output.
Use chilled milk. Avoid hot milk if serving immediately.
If using hot milk, then toss the milkshake into the refrigerator.
Chill the milkshake instead of adding ice. It will become watery.
Add 2 tbsp chocolate syrup to the bottom of the glass and then pour.
Garnish the glass with choco syrup. You will feel like Starbucks.😁
I suggest not adding sugar because we already have sweet items in it. Instead, add chocolate syrup to enrich the overall taste.