Salted Lassi is a creamy and savoury yoghurt-based summer drink. In Hindi, we call it Namkeen Lassi (नमकीन लस्सी), and in Gujarati, Khari Lassi (ખારી લસ્સી). However, this one is the regular Salty Punjabi Lassi popular in northern India.
We know that lassi is made out of curd, unsweetened probiotic yoghurt. But, surprisingly, the curd is a substantial part of the staple diet of South Indian states of Tamil Nadu, Kerala, Karnataka, Telangana and Andhra Pradesh.
That's the beauty of Indian culture. I am a Gujarati making a popular Punjabi drink using curd quite popular among the South Indians. Isn't it interesting?😇
Okay, now, let's get back to the salted lassi.
Sweet Vs Salted Lassi
It is upfront that both the lassis differ in taste. One is sweet, and the other is salty.
However, sweet lassi (मीठी लस्सी) is available in a variety of flavours. In short, salted lassi acts like desi buttermilk but in a thick form.
Additionally, you get buttermilk if you add water to salted lassi and churn. Therefore, the thickness is the only difference between salted lassi and buttermilk (Chhaas).
Traditional Method of Making the Khari Lassi
The process is easy and super quick. Not only this, but it is healthy because it has gut-friendly bacteria. Let me tell you that salty lassi doesn't mean too much salt. I mean, salt is not the only ingredient in it. Moreover, we aren't even using ordinary white salt. We will be using rock salt (सेंधा नमक), which aids digestion.
Apart from rock salt, we have roasted cumin powder. Since cumin is roasted, there will be a nutty flavour in it. It will help enrich the overall taste of the lassi. Hence, now you know that salty lassi doesn't mean only salt.
Lassi is a desi beverage that originated in India when there were no modern kitchen tools and gadgets. Therefore, to make lassi, a handheld wooden churner was used. In those days, homemakers had small wooden churners, whereas shopkeepers used big ones. Even today, wooden churners are still used in Indian households.
The bottom line is you can churn the curd using a wooden churner. Try it. It will take a couple of minutes to smoothen the curd compared to the mixer machine.
Given the above points, even a kitchen spoon is enough to churn the curd. If you don't have anything to stir the curd, use a spoon.
Salted Lassi Extra Shots
Now that we know what salty lassi is and how to make it let's discuss some helpful tips. Here they are.
Use chilled curd or yoghurt. If not, then toss it into the freezer for a couple of hours.
Rock salt can be replaced with ordinary white salt or pink Himalayan salt.
One can use a mixer, blender, beater, wooden churner or even a spoon to smoothen the curd.
If you like chaat masala, sprinkle 1/4 tsp on the salty lassi. It's optional.
To maintain the consistency add chilled water or ice cubes gradually while churning.
Instead of water and ice cubes, you can add chilled full-fat milk for a thick texture.
Salted Lassi FAQs
Here's a list of questions and answers to help you understand what lassi is and how to make the same at home. Take a look below.
What does salty lassi taste like?
Salted lassi has a savoury, creamy and smooth taste. With roasted cumin powder, you will get a woody flavour and aroma.
Is salty lassi good for health?
Yes, it is suitable for health, especially for digestion, because it is made using curd, and curd has gut-friendly bacteria. However, because it contains salt, one shouldn't consume it if one has high blood pressure.
What is lassi made of?
Whether salty or sweet, Lassi is made using curd or yoghurt. To flavour your salted lassi, you need rock salt and roasted cumin powder. You can also add chilled milk for a smooth and pleasant texture plus taste.
What are the benefits of salted lassi?
Lassis are a summer drink and work as an excellent coolant. It helps you immensely if you are on a diet. It contains gut-friendly bacteria that aid your digestion process. However, people having high blood pressure shouldn't consume it.
Are buttermilk and lassi the same?
Buttermilk is the byproduct when you churn butter out of cream. It is a leftover milky liquid. On the contrary, lassi is made by churning curd or yoghurt made by fermenting the milk.
Why is my salted lassi thin, and what can I do about it?
Usually, lassis are thick in texture. If yours is thin, you must have added both water and ice cubes more than desired. To get the desired consistency, always add water gradually as needed. If your lassi is thin, add curd.
itemprop="name"
I guess your queries are resolved; if not, get in touch with me via comments.
---
Download Our FREE Cookbook
---
---
Watch Salted Lassi Recipe Video
---
Ingredients of Salted Lassi
---
Download Salted Lassi Recipe Card
Right-click on an image to show up a menu, choose "Save image as". All web browsers have a similar option, but with slightly different lingo. If you are on a mobile, you can tap the image for long and it will show option to save image.
---
Did you make Salted Lassi?
Share it on Instagram
And tag @tastedrecipescom or add hashtag #tastedrecipes so we can share it on our story.
Or Pin Salted Lassi on your Pinterest Board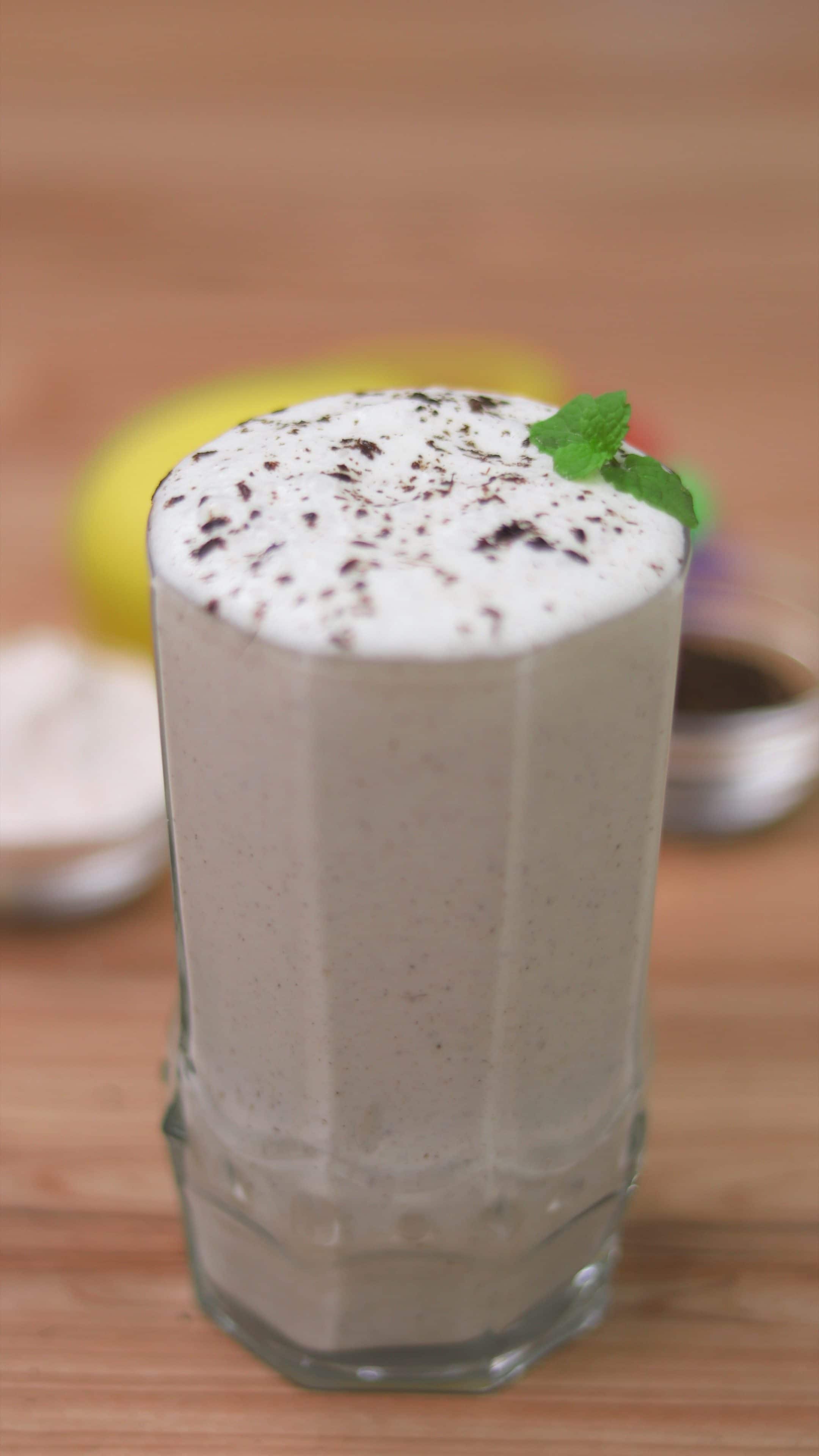 ---
---