Instant Jain Jowar Dosa an easy to make, a healthy and nutritious recipe for morning breakfast or an evening snack.
Jower is high in fiber content, gluten-free food which is rich in protein, minerals, and vitamins. Although jowar (sorghum, jolada) is commonly used to make rotis or bhakris.
This recipe extends the benefits and in a more acceptable form for children in the form of 'Dosa'. Recipe for our Jain readers, respecting the ingredient regulations on certain festive days.
Jowar is also very useful for diabetic people since it is a carbohydrate that gets digested slowly and exhibits a more gradual or predictable increment in blood sugar.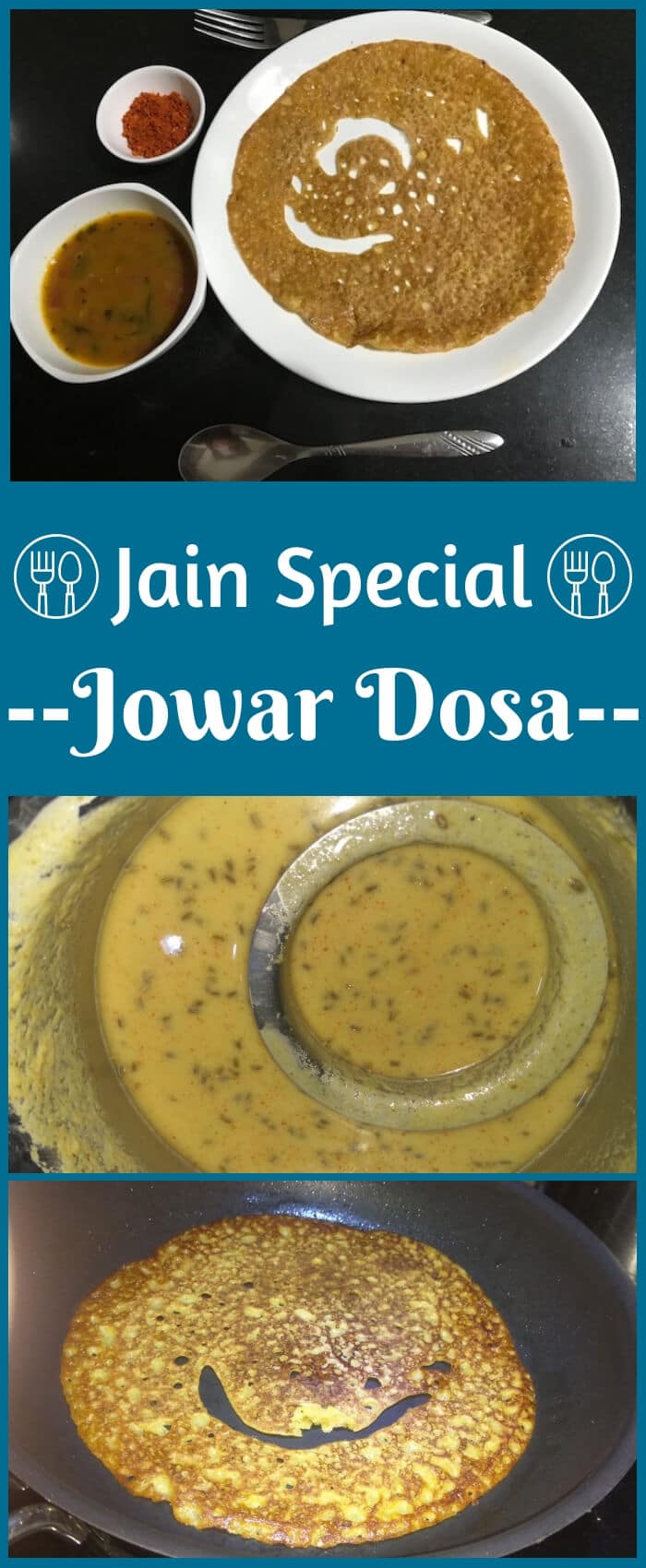 Try this recipe and share your views.