Dal tadka (दाल तड़का) is one of the most popular Indian dishes, and today we will be using only toor dal (तूर दाल ) is used to make dal tadka. However, other recipes online uses more than one daal but ours is slightly different, and we have made it easy for the bachelors and non-cooking people like me.
Husked & split pigeon pea lentils, aka toor dal (तूर दाल ) are used to make dal tadka. Even red lentils (husked & split) are a popular choice in making dal tadka. The best thing I like about these tempered lentils is the creamy & smokey flavour.
So, what exactly is dal tadka. Let's find out.
One point to note is there are many ways to cook the tasty dal tadka, and today we will focus on making it the easy way for the bachelors. It means anyone with little knowledge about cooking can even make dal tadka for his lunch or dinner.
What is Dal Tadka?
Tadka (or छौंक) is also known as the process of tempering & dal means lentil. Tadka gives the dal its true essence and flavour. This recipe comes from the northern part of India. When tempered using cooking oil or ghee with herbs & spices, Boiled lentils are dal tadka. I am not a fan of eating out though I love restaurant style तड़के वाली दाल. There's a unique taste in it.
Depending on the taste, Indians love their tadke wali dal medium or mildly spicy. Most Indian restaurants serve this lentil dish hot & spicy because Tadka will give your dal its well-known aroma and taste. Tadka also improves the dish's after-taste.
However, our recipe is not that spicy, but again the spiciness is a personal choice, and it can vary from person to person. Some may find it hot, but generally, the recipe that we are sharing is not hot.
The Importance of Tadka (Tempering)
Tempering here in India is an essential cooking technique adapted by every Indian household. Yeah, without tadka, the food is considered tasteless.
But why do we temper? What's the need?
They are frying herbs & spices in hot cooking oil or ghee to release specific flavours. Additionally, it gives an aroma to the food. When tempered herbs & spices are mixed with boiled lentils or vegetables, you get an eccentric dish.
Tempering is an inevitable part of Indian food. Not only dal but a variety of curries are also made using this method. In short, tadka is mandatory if you are making an Indian dish. That's the reason why Indian food is immensely admired across the globe.
Few Dal Variations
Adding Dhungar
If you have tried dal tadka in restaurants (which we are sure you have), then you may know about that smoky taste that the restaurant-made dal tadka has. You might have wondered how can you make your homemade dal taste like that.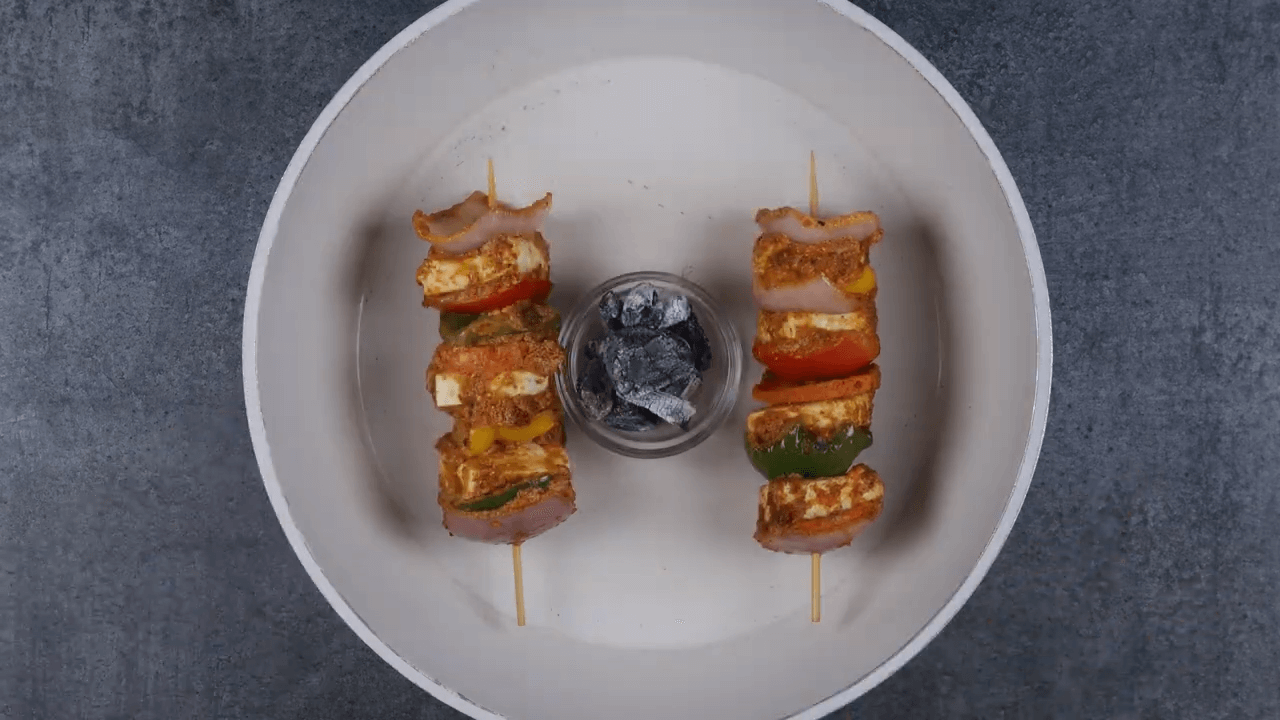 The simple trick is to heat a piece of coal, pour some ghee into the bowl, and place the coal in the bowl with ghee. Now take that bowl (Make sure you don't spill that ghee or coal in the dal for obvious reasons) and place that bowl in the pot and on the dal.
The bowl should float on the dal. If you think the bowl won't float, put a second bowl or vessel on the floor upside down and then put the bowl with the coal on top of it. After all, you would not want coal to be mixed with your dal.
Cover the pan, so the smoke from the coal is absorbed in the dal.
Punjabi Style
The Punjabi daal has a 3 step process.
First, we boil the lentils. Some chefs prefer two daal's toor dal and chana dal, whereas others have made it with 5. No matter how many lentils you use, you will still make the Punjabi daal if you are adding a gravy to it
Second, we saute onions, tomatoes and spices to make the gravy. I will not get into the details of making the gravy and keep it for the recipe of Punjabi dal when I make it.
Third, we add the tadka similar to what we have done here.
Gujrati Style
Gujarati dal will have a pinch of sweetness and a slight extra tanginess; this dal will indeed be a treat to your taste buds. So there will be an extra use of jaggery powder or grated jaggery along with tamarind pulp or lemon juice.
Further, peanut powder is also part of the Gujarati dal.
Moreover, Gujarati Dal has quite a thin consistency compared to Punjabi dal or the one we are cooking.
FAQ
What is the difference between Dal fry and Dal tadka?
Both are the same. However, the Punjabi version of dal tadka is often referred to as dal fry. So if after boiling the lentils (aka dal) if we use the onion and tomato to make a gravy, then it is also known as dal fry. However, some variations of dal where we put tadka on top of the daal are not referred to as dal fry.
Can you make Dal Tadka in an Instant Pot?
Absolutely yes! There are no restrictions on making dal tadka in an instant pot.
Is dal tadka healthy?
Yes, dal tadka is healthy. However, dal contains a high amount of uric acid, and so anyone suffering from it should avoid having too much of daal. However, the lentils and spices used are very much healthy and filled with protein, fibre, and carbs.
Which dal is best for weight loss?
Moong dal (Green gram) can show promising results for people trying to lose weight. Moreover, it can also help you in blood circulation and improve skin health.
Is dal good for people with diabetes?
Dal is a rich source of protein, minerals, vitamins, and fibre. It is also helpful in controlling the blood glucose levels in the human body. All these benefits make dal more than safe and very helpful food for people with diabetes.
Though we discussed the benefits of dal, you should keep a couple of things in mind. One of them is you should reduce the amount of butter/ghee in dal if you have diabetes. If you can reduce the amount of butter/ghee by more than half, it is the best. The less, the better.
Tips to Make Dal Tadka
The cooking process is very easy. Typically there are 2 steps – Boiling & Tempering. That's it.
Boiling – Hurry up the boiling process, and soak the toor dal for 4 to 6 hours. If possible, use hot water to soak the lentils. Doing this will speed up the soaking & boiling later on. Add salt & turmeric powder when boiling.
Tempering – Use butter along with cooking oil. Allow all the spices to release their oils, flavours & aroma. Make sure they don't burn out.
Also Read:
Dahi Poha Tadka is like a perfect blend of real food and comfort food altogether. It is a simple, easy-to-make, quick, and soothing recipe.