The state of Maharashtra has a significant contribution when it comes to food. Like every Indian state, Maharashtrian also has recipes specifically for summer. Especially with the summer vacations in India, household women here are carried away with a flurry of making these dishes.
Even if mostly street food like Vada Pav or bhelpuri pops in our mind whenever Maharashtrian cuisine is mentioned, it has much more to offer than that.
Moreover, Maharashtra also has many delicacies to offer. These dishes just don't rank high on tastes but also on nutrients and provide cool in the scorching heat.
The main ingredients for Marathi cuisine majorly consist of lentils, pulses, grams and Jowar, rice, wheat, and bajra. But regions like Konkan are using more of groundnuts, mangoes, coconut, kokum, tamarind profusely. Besides, the Maharashtrian people use masalas Goda masala, Malvani masala, and Kala masala, which makes these dishes many times delicious.
The recipes here are healthy, tasty, nutritious, and easy to digest.
Let's explore a few such dishes.
Download our Free Recipe Cookbook
---
Cold Beverages of Maharashtra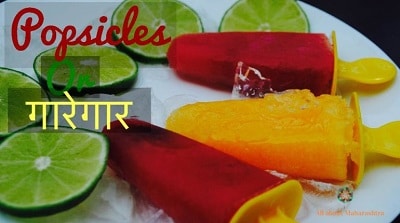 One can barely imagine a summer without popsicles. Although we can easily get these on the street, it is better to make it at home to avoid artificial flavors and ingredients. You can make it with any fruit available, yet watermelon, mango, orange, or kokum is preferable in summer.
Source: allaboutmaharashtra.com
---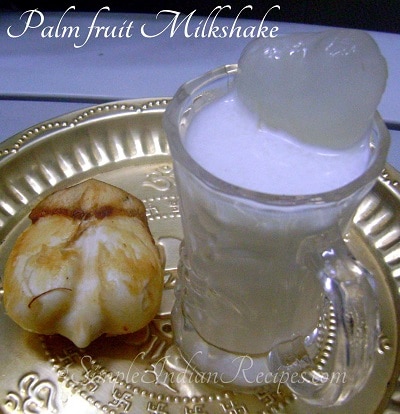 Milkshakes are preferable in summer to devour the coolness from it. Palm fruit is one of the best options to keep oneself cool in summer. The palm fruit or Tadgola is a naturally cool fruit available in summer, and using this in milkshake can be a great way to keep cool in the scorching heat.
Source: simpleindianrecipes.com
---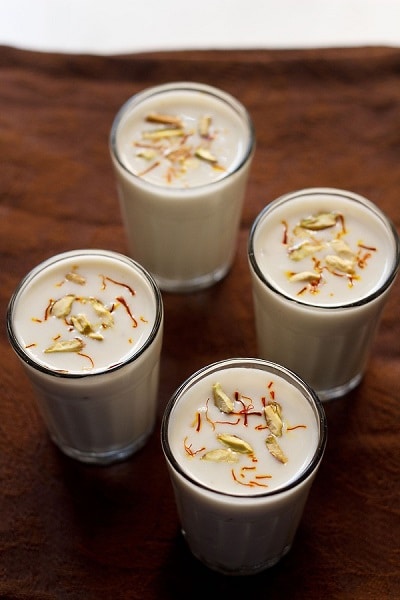 Piyush is a smooth, and thick cool beverage that is made from blended shrikhand-which is hung curd and buttermilk. Buttermilk is one of the coolest beverages, and when we add shrikhand, it creates a thick texture and might compare to a smoothie.
Source: vegrecipesofindia.com
---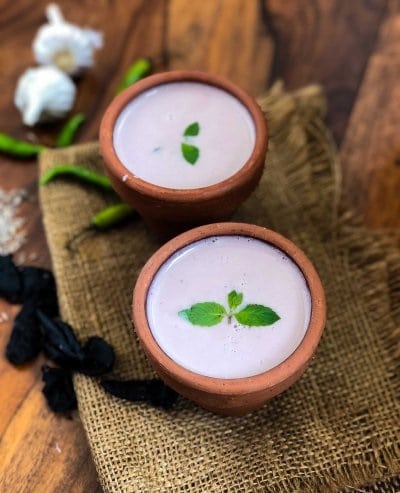 Solkadi is a traditional Maharashtrian drink that has kokum and buttermilk as the main ingredients. When we soak Kokum for two hours in hot water, then crushed and added to buttermilk. Also, this is the best natural appetizer to remain chill in the summer.
Source: sanjeevkapoor.com
---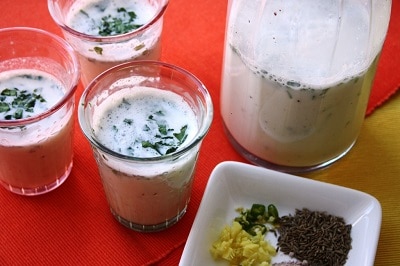 Maharashtrian taak can be the best alternative for you. This beverage is salty and tangy buttermilk with an added flavor of cumin. Not only will it keep you cool but also helps in food digestion.
Source: maunikagowardhan.co.uk
---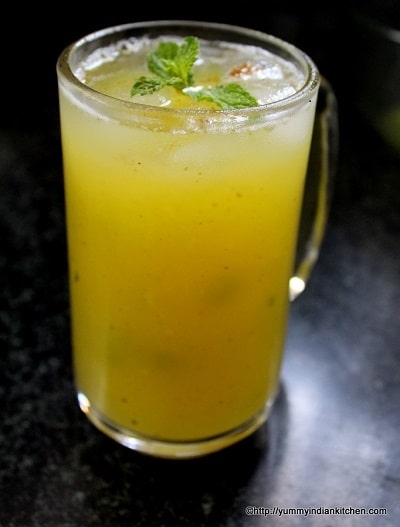 A tonic like drink made up of green or raw mangoes and has a tangy and sweet taste. It said to be healthy and, of course, one of the best drinks to beat the summer heat.
Source: Yummyindiankitchen.com
---
Maharashtrian Summer Snacks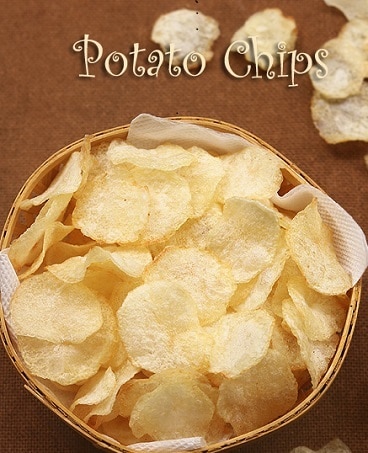 Now, chips are a snack every person will love to nom on. It barely lasts long once served. Potato chips are a snack prepared in summer as it is sundried, and what better time to do that other than summer?
Source: www.sharmispassions.com
---
Corn chaat is a must-try if you like street food. You can enjoy it on your street ventures, guaranteeing a burst of zesty and tangy flavors in your mouth. Corn chaat made with simple ingredients like sweet corn, yummy spices, lemon, and butter. It will be a sure delight to your mouth.
---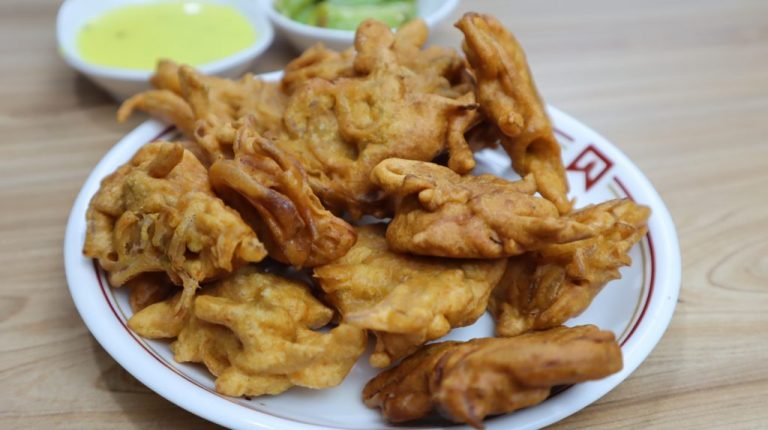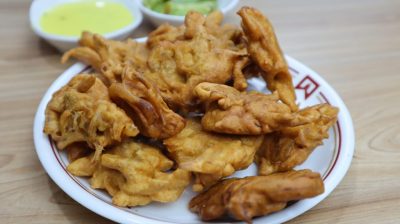 Onion fritters, also are known as onion pakodas is a famous beach dish. It is a highly preferred dish in Maharashtra as it situated on a sea coast. These gram flour-based fritters having onion as its main ingredient and are also commonly known as "Kaanda bhaji" here.
---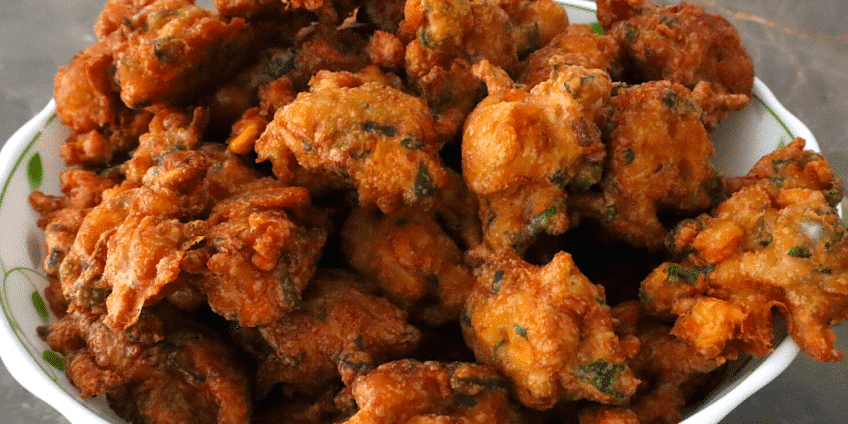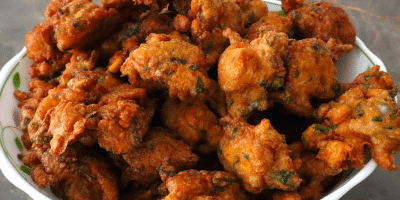 Corn fritters are also one of the famous dishes enjoyed in the Maharashtra region. It is an amazing, crispy, and tasty snack item made out of corn. Moreover, it is served with a chutney of raw onion and tomato.
---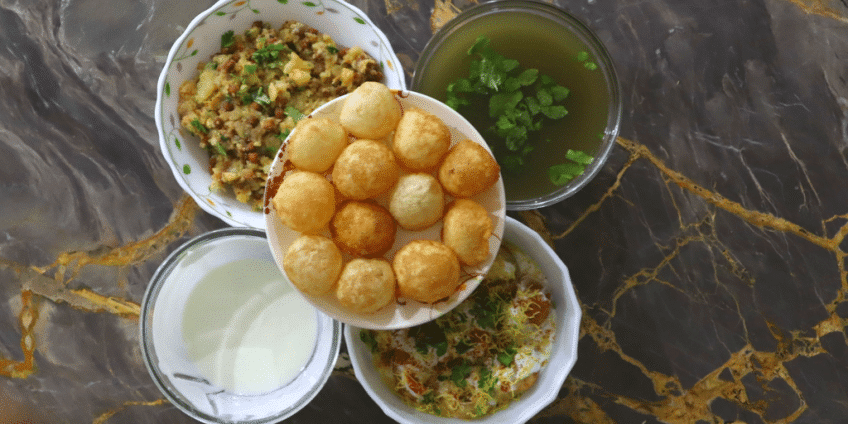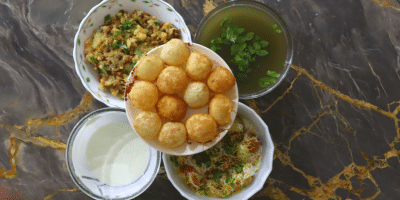 A traditional chaat that is a favorite of every generation.Crispy puris that have a filling of cold flavored water and potatoes. This snack is tangy, spicy and crispy also a guaranteed burst of flavors in your mouth
---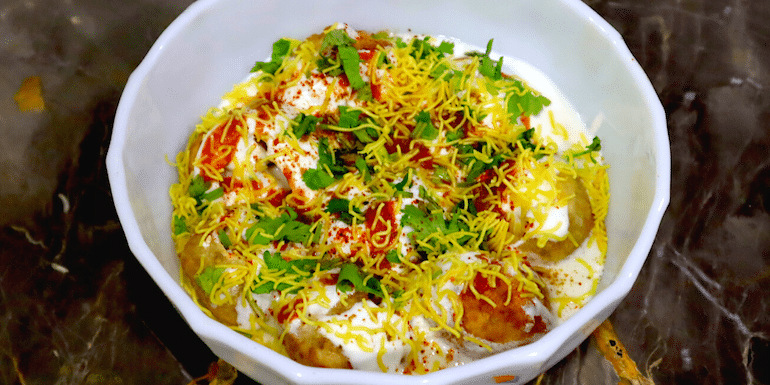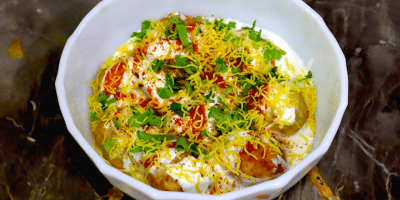 Dahi Puri is another finger-licking good chaat or street food people prefer in Maharashtra. Similar to Pani Puri, it contains potato fillings along with curd and tamarind chutney and is a delicacy must trying for.
---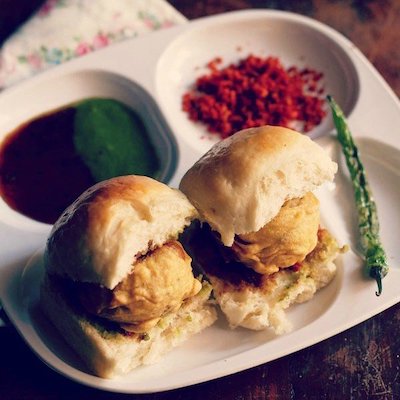 Vada pav is a snack that people of Maharashtra loves more than anything, and this can be easily considered as an Indian version of a burger. A spicy, deep-fried dumpling of potato is served by squeezing it between a bun similar to that of burgers along with chutney and sauce. It is a must-eat snack, especially if you are a Maharashtrian.
Source: vegrecipesofindia.com
---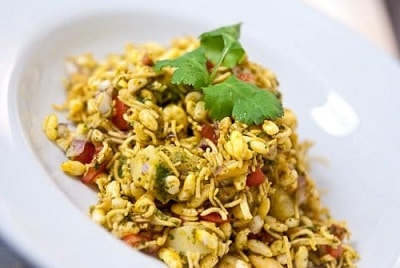 Bhelpuri is a tangy and savory dish found commonly on the streets of Maharashtra. A dish consisting of puffed rice, vegetables and tamarind sauce which gives it its tangy flavor and is also very light on the stomach.
---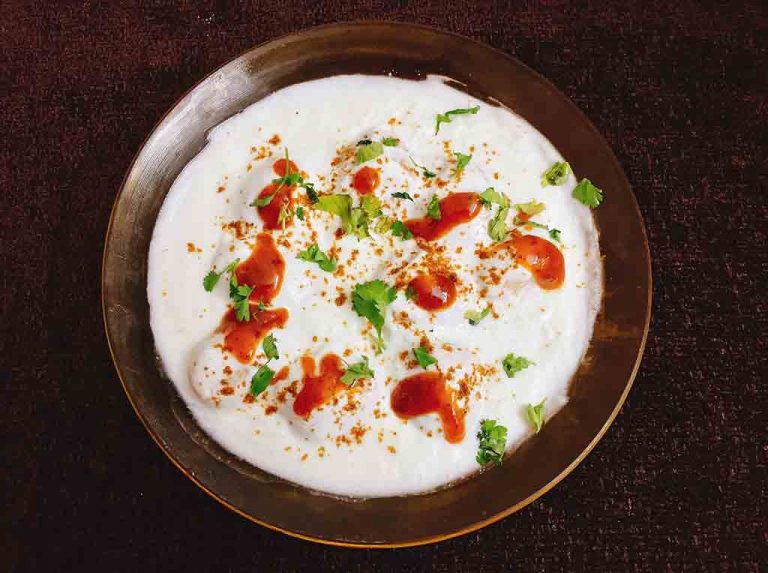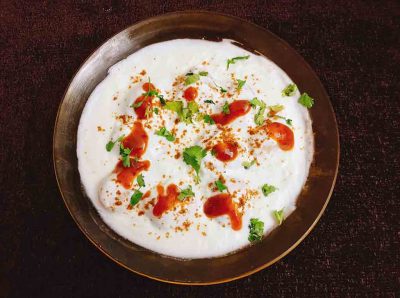 Dahi Vada is also one of the tasty snacks that people of Maharashtra loves to eat. The dumplings that consist of lentils are devoured with sweetened curd and tamarind sauce. It is a great classic dish and is a favorite party snack. Not to forget, nutritious and digestive too.
---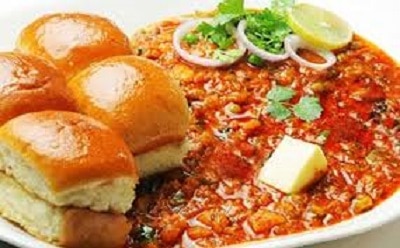 Originally from Maharashtra, this dish is also a favorite of people from other regions. A mixture of various vegetables smashed and cooked together, served with pav.
Sources: food.ndtv.com
---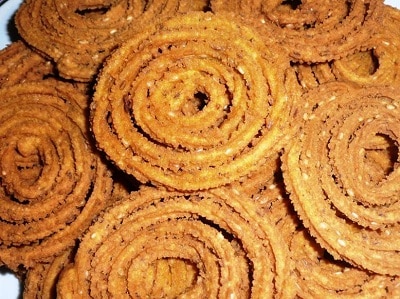 There will hardly be a person who dislikes chakli. Maharashtrian also calls this snack bhajani, and they prepare this snack with all kinds of different pulses, but rice flour is also used to make this.
Source: madhurarecipe.com
---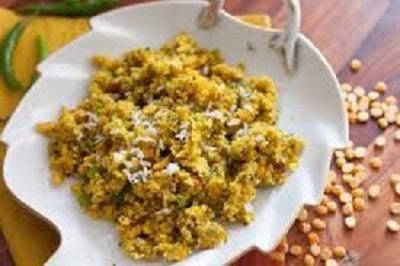 Kairi chi dal is a Maharashtrian specialty and famous, especially in summer. Basically, people make it with two major ingredients, that is Bengal gram and raw mangoes along with coconut. The dish is fresh, low on calories, tasty, and requires less time for cooking. Moreover, it is consumed as a snack, side dish, or even as a salad.
Source: www.maayeka.com
---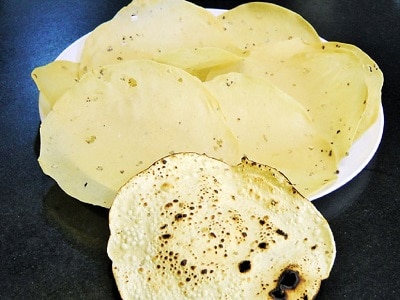 Papad is also a compulsory accompaniment in feasts in Maharashtra. Making papad is a flourishing business for the household women of Maharashtra. Papad is a thin flatbread typically consisting of lentils, millet, or rice flour.
Source: madhurasrecipe.com
---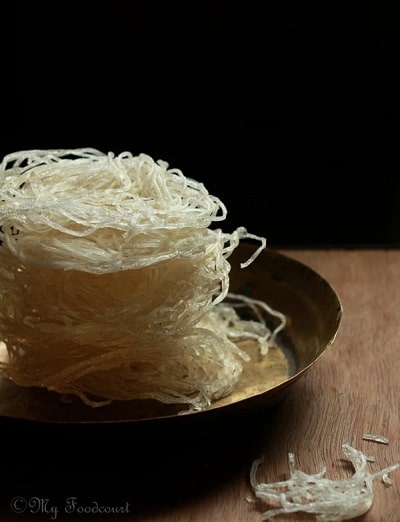 Any Maharashtrian feast is incomplete without Kurdai. So, making Kurdai is a flourishing business during the summer. Kurdai is a delicacy made out of wheat, sundried, and stored in every household. A stiff dough of wheat called Ukad –prepared by separating the milky extracts is passed through a press to get kurdai.
Source: my-foodcourt.com
---
Breakfast Recipes for Summer in Maharashtra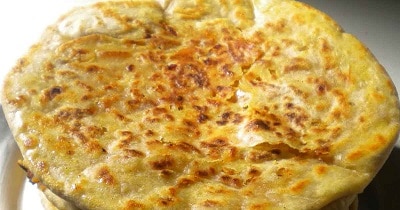 Poran Poli is a sweet Indian flatbread similar to a roti that includes lentils, jaggery, and nutmeg. It is a dish that one can eat at any time of the day as a snack or at breakfast.
Source: rotimatic.com
---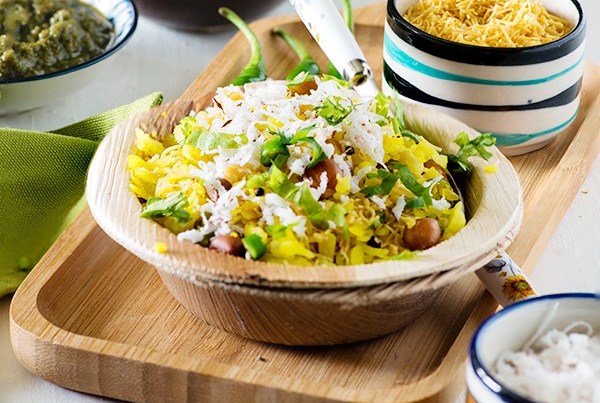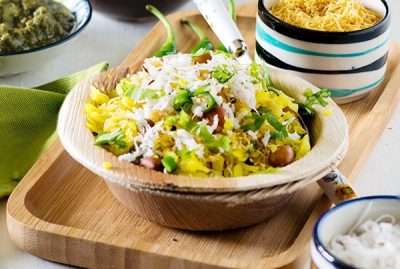 Poha is a popular chai time snack for Maharashtrians to devour. Moreover, it is a very versatile dish that people make out of flattened rice. The most common variant of it in Maharashtra is Kaanda Poha, and they prepare it with an abundance of onion.
Source: catchfoods.com
---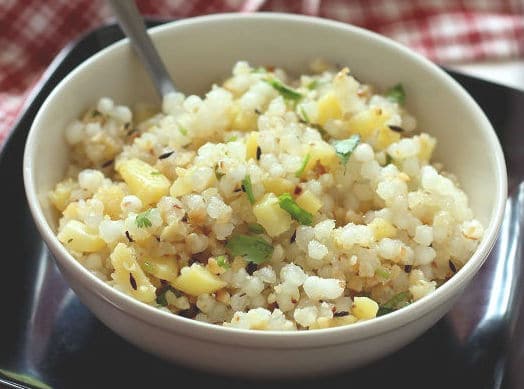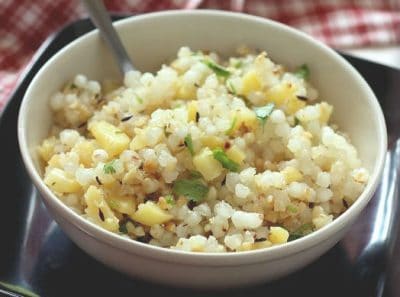 One of the easiest to prepare breakfast in Maharashtra. Sabudana is sago, and khichdi means mixture. The sago mixture is a savory dish that people can also have during a fast.
Source: www.vegrecipesofindia.com
---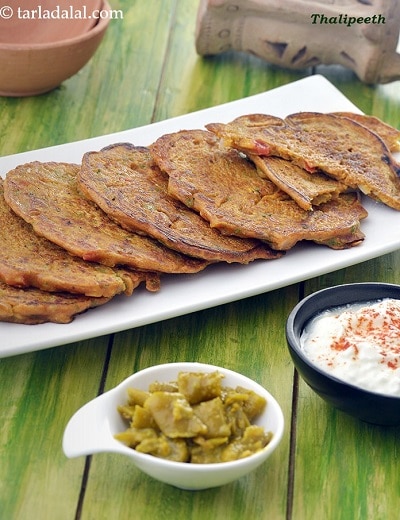 This traditional dish is an instant dish and not at all time-consuming. Made out of three types of flour- gram, Jowar, and whole wheat flour. It is similar to spicy pancakes, which is easy to make and a perfect recipe for breakfast.
Sources: tarladalal.com
---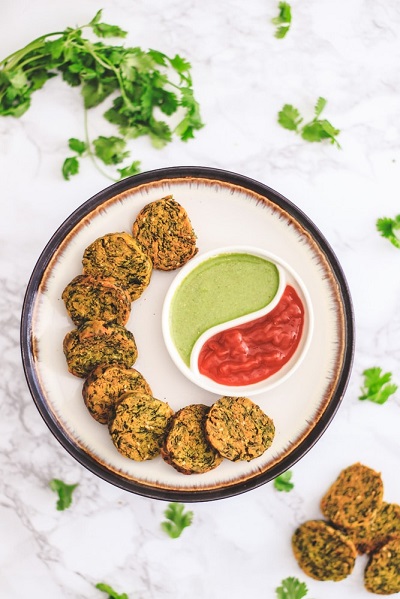 Kothimbirvadi is one of the most famous authentic snacks of Maharashtra. A deep-fried and crispy snack that consists of Cilantro as the main ingredient. It goes well with chutney or chai.
Sources: spiceupthecurry.com
---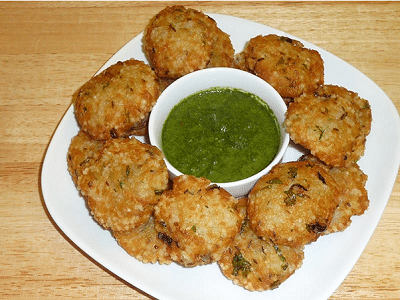 A snack prepared with sago and is a bit less popular than vada pav. Yet, no one is to say that it is less delicious. A worth trying snack that can be accompanied by chutney or chai.
Source: crazymasalafood.com
---
Main Courses Recipes of Maharashtra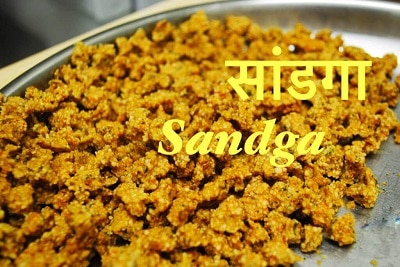 Sandga is a spicy dough of ground udad dal mixer, sundried for 6-7 hours into small pieces. Maharashtrian prepares dry sabji or curry from this. Preferrable to make in summer due to a high proportion of heat, however, not restricted to this season.
Source: www.allaboutmaharashtra.com
---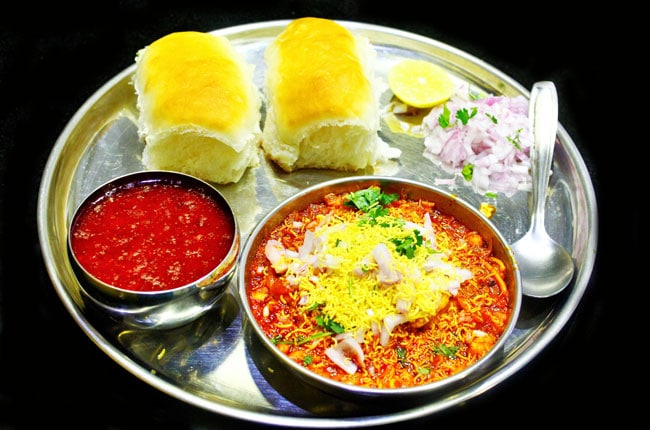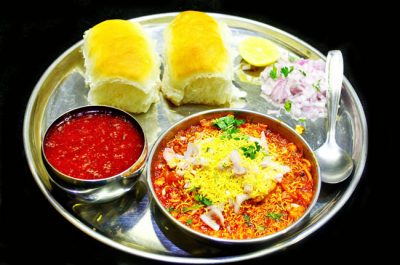 One of the best authentic Marathi Street food accompanied by pav. Made out of fewer ingredients, less labor, and a highly nutritious dish, Maharashtra has to offer.
Source: www.madhurarecipe.com
---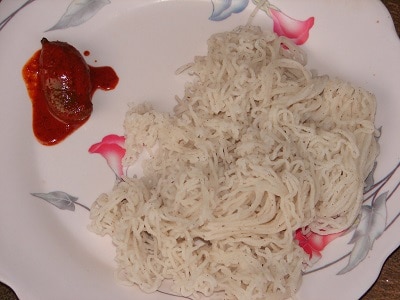 A famous Konkan dish called Shevai. Due to it being time-consuming, one can consider it a treat too. This akin to Idli –both with ingredients and preparation. A very versatile dish that requires two types of rice and grated coconut to prepare and is eat with chutney, mango pickle, and Goda rossu- a sweet serving prepared with coconut and jaggery.
Source: kokanirecipes.com
---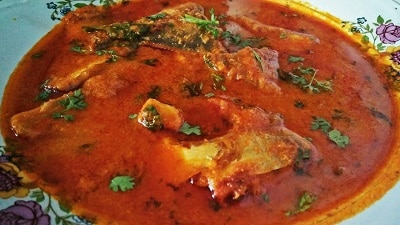 Being located on the sea coast, Maharashtra has several fish curries to offer. One of the most loved curries is the Pomphret gravy-made with preferred promphet fish. It has a rich red color, thick and smooth texture, and extremely enticing with its spicy and sour taste.
Source: purvasfoodfunda.blogspot.com
---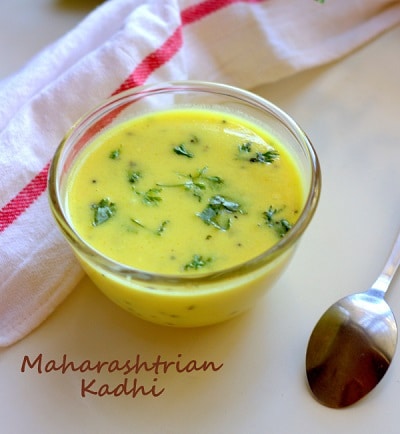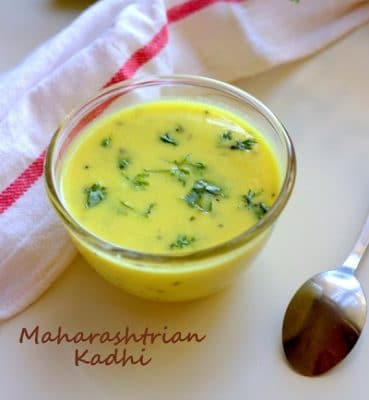 Kadhi is an important meal that consists of chickpea flour and vegetable fritters with thick gravy of curd. Enjoyed with steamed rice or moong dal khichdi, it is a perfect dish for summer.
Source: werecipes.com
---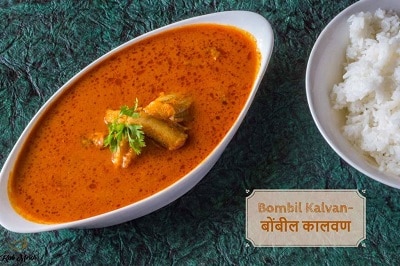 Another seafood delicacy of Maharashtra is the bombil or Bombay duck. People of Maharashtra enjoys it when served butter-fried and lemon juice.
Source: kalimirchbysmita.com
---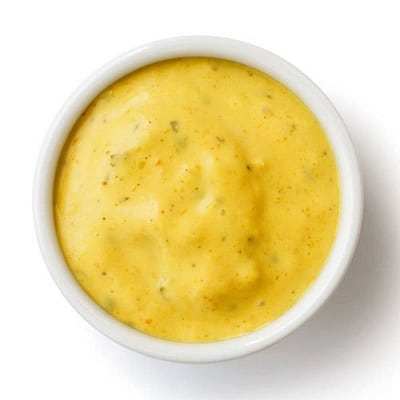 Pithla is Maharashtrian comfort food that people eat with bhakri and even roti too. It is in a semi-liquid state when served with rice. This dish doesn't require many ingredients and requires less time.
Source: recipes.timesofindia.com
---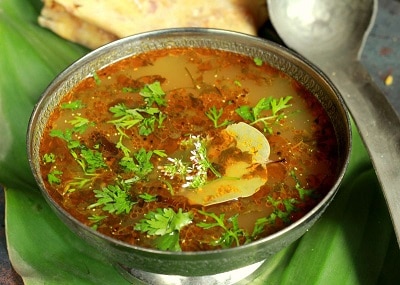 Aamti is Maharashtra's traditional dish and staple food. Also, one can make this with dal, spices, and traditional Maharashtrian Goda masala.
Source: archanaskitchen.com
---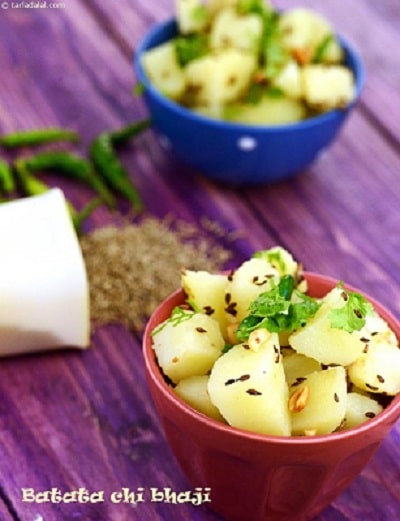 Potatoes are a versatile vegetable. People in Maharashtra prepare this with cumin, curry leaves, chilies, and crush of peanuts for crunch and nutty flavor. It is a no-fuss dish.
Source: tarladalal.com
---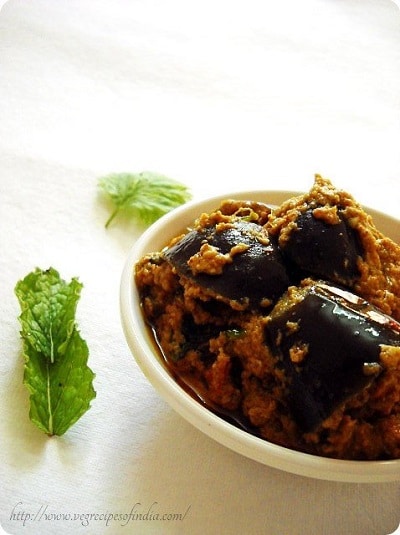 Bharli vangi is a regular dish at homes in Maharashtra. An eggplant dish, stuffed with the masala is a simple treat.
Sources: vegrecipesofindia.com
---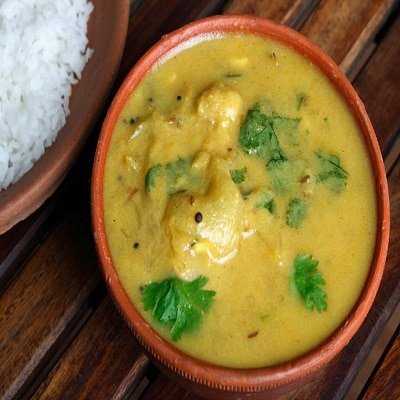 Pithale is a dish prepared with gram flour and has a tangy flavor and also tastes good with both roti and rice.
Source: recipes.timesofindia.com
---
Marathi Sweet dishes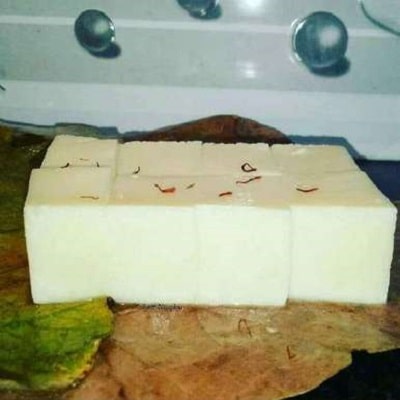 A milk pudding or milk cake that is prepared from the milk produced by the cow after the first few days of giving birth to a calf. This milk is highly nutritious and building more immunity in humans. But one should consume it once it is boiled.
Source: indianhealthyrecipes.com
---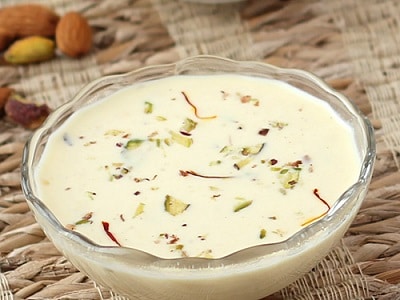 Basundi is a Maharashtrian sweet dish in which sweetened milk is condensed on low heat until it is reduced to half, and then cardamon and saffron are added to it. This is also available in different flavors like custard apple and angoor basundi.
Source: foodviva.com
---
The state of Maharashtra has a wide variety of dishes to offer other than street foods. They are delicious and of high nutritious value.  Let us know which one you find more interesting?