Now you won't wake up late in the morning anymore! Here are different types of Bread & Egg Sandwiches recipes for you to make your morning delicious.
There are easy to make with minimal ingredients, simple and worth your morning. They are scrumptious and fill your stomach with joy.
We have focused on some sandwiches, open faces toast, burger eggs, and recipes from America and Japan. Try different styles and variations of healthy and tummy-filling types of bread & egg sandwiches.
Let's not make you wait for & see what we have for morning boosters.
Also Read:
From the top sandwich makers in India, we apply the criteria of operation, plate types, oil drain to conclude the best sandwich maker to use
[tr_recipes ids="
Download our Free Recipe Cookbook
---
Source: www.recipes.sainsburys.co.uk
One of the simplest recipes to make. Mayonnaise cheese just adds an extra layer of deliciousness to it. You can use any kind of bread. Brown bread or multi-grain bread.
---
Source: www.indianhealthyrecipes.com
Making the omelet sandwich is quite easy. The different thing you can do with this is adding either tomato ketchup or Mozerella cheese slice. You can use grated cheese too. Just make sure to eat it immediately so as you can enjoy it warm.
---
Source: www.cooktoria.com
This recipe is going to make your morning "the best." You will enjoy this yummy feeling on the toast and make you enjoy every bite of it. Guaranteed.
---
It is a protein-rich sandwich in the morning after you are done with your exercise. Feed this yummy quick boiled egg recipe to your tummy & it won't stop asking it every morning.
---
Source: www.myrecipes.com
Do you like the presentation? The same way makes your morning looks fantastic like this. This one cup breakfast recipe is a pure genius & makes you forget everything.
---
Source: www.jamieoliver.com
Simple, stylish breakfast on your table. You can serve yourself with some strawberries and yogurt on it. You will also love the idea of putting avocado crush or grilled tomatoes & enjoy the crispy soft eggy bread.
---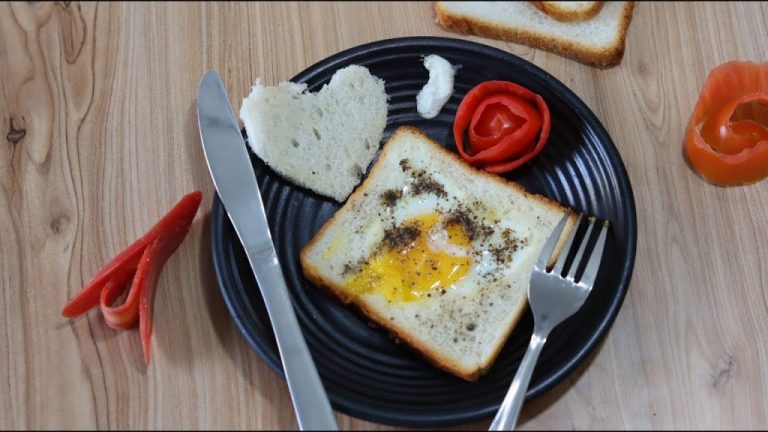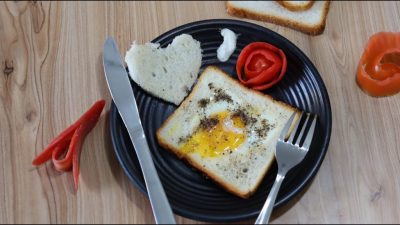 Egg In A Hole sandwich is one of the best bread & egg sandwiches recipes like this in the morning because it's energy booster plus yummy too, as well as a heavy one. Enjoy this freaky excellent egg in a hole recipe.
---
Source: www.seriouseats.com
Grilled Cheese Eggsploison is a freaky egg recipe. The eggsploison is of half fried egg and cheese slice. Wow! Mouthwatering. Cut the slice from the middle & and fry it in butter, then add eggs in the hole, put the cheese slice in it & you are done!
---
Source: www.indianhealthyrecipes.com
Paneer Cheese Toast is a deliciously spicy and cheesy toast sandwich perfect for your munching time. Pair it up with some fresh juice like orange or berry and enjoy your snack time to the fullest.
---
Pizza Sandwich is a kid-friendly recipe that has unique taste and crunch altogether. If your kid is a pizza lover, then surely make for him or her. It will dazzle their mood, especially during their exam time.
---
Source: www.seriouslygood.co.nz
Egg in a sandwich makes the perfect combination. The secret sauce here in the sandwich is caramelized Onion Mayonnaise to make the yummy flavor with a smashed egg.
---
The footlong chicken sandwich makes your morning soothing. There are a lot of ways to make this – vegan, non-vegan, spicy or less spicy. The choice is yours, but this one version is classy.
---
We can say this is the healthiest sandwich type. You will always find the best dressing of salad which is placed in a sandwich so nicely. Generally, Russian Sandwiches are cold so good in hot summer days.
---
Club means most of the veggies and chutneys and sauces are clubbed together in one piece of sandwich, which is purely fresh and crunchy feeling inside your mouth. A good serving dish for small parties or gathering at home.
---
A colorful sandwich to show your love for the country. It is a patriotic Sandwich recipe to dedicate your morning mood with some Country love.
---
Source: www.cookingclassy.com
Eat healthy sandwiches for breakfast sort of sandwich is here. All the people on diet attention! You have the privilege to eat the most amazing veggie & nutrition pack sandwich.
---
Source: www.isabeleats.com
Mexican Fajita Grilled Cheese is prepared with sauteed vegetables, parsley, cilantro spread with melted cheese. Moreover, it's full of veggies and cheese grilled sandwiches with a Mexican twist.
---
Source: www.mytastycurry.com
Mumbai Masala Toast sandwich is our most loved toasted sandwich. We mean, What's not to cherish! These streetside Mumbai masala toasties are the best toast sandwich ever.
---
Source: www.jillianharris.com
The Green Goddess Sandwich can be a top pick for veggie lovers. The green packed full of nutrition is here to help you reach your health goals.
---
Source: www.connoisseurusveg.com
Maple Buffalo Pulled Jackfruit sandwich is a bit different sandwich than others. It has a spicy taste to suit Indian people's taste buds.
---
Source: www.olivesfordinner.com
Vegan French Onion Soup Sandwich is an ultimate fusion recipe which has onion soup & grilled cheese made a debut together. The result is just outstanding. Hands off to the chef for doing this for us!
---
Source: www.chefandherkitchen.com
Spinach Corn Sandwich is an easy lunch pack sandwich recipe suitable for working women & kids going to school. One of the healthiest option if not going for a full meal.
---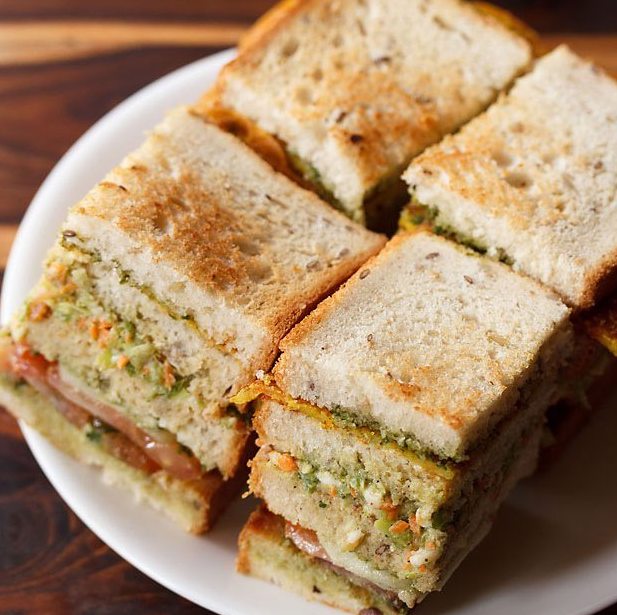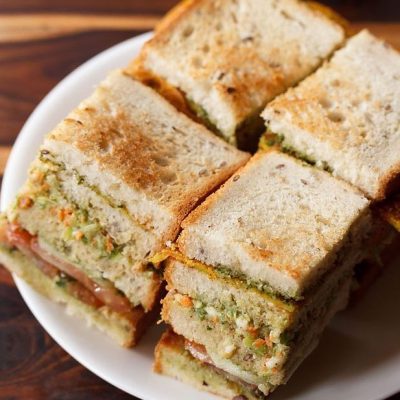 Source: www.vegrecipesofindia.com
A veg Club sandwich is in trend. The filling of 3-4 layers and you are done with the goddess sandwich.
---
Source: www.peasandcrayons.com
Garden Veggie Chickpea Salad Sandwich is a nutrition powerhouse sandwich. You can make it for a kitty party or after school snack also.
---
Source: www.rotinrice.com
Strawberry Grilled Cheese Sandwich is primarily for the evening time sandwich, which is fruity and creamy. It is a tummy-filling sandwich that enjoys the delicious flavor of strawberry.
---
The Bombay Veg Sandwich is a famous Mumbai street sandwich loved by all ages. Whether you are a group of friends looking for cheap meals on the street or ladies coming after street shopping- this one is a top choice.
---
Source: www.scalingbackblog.com
Ultimate Rainbow Veggie Sandwich sunshine your day. Just see the popping colors, you will raise an eyebrow by just seeing it. It has all world-class feeling of veggies like Avocado, Purple Cabbage, Cucumber, etc.
---
Source: www.yummytummyaarthi.com
Grilled Tofu Sandwich is very simple to make Tofu sandwiches to enjoy with toxic Green Tea for evening snacks.
---
It is the easiest breakfast recipe you can try today itself at home. It is a makeover to your regular scrambled egg recipe. Egg stumbler is a new tastebud to egg lovers.
---
Source: www.tornadoughalli.com
Scotch eggs are a perfect appetizer to serve at home parties or small gatherings. It is very crispy, and it looks just amazing. To learn how to make a perfect hard-boiled egg click the link below:
---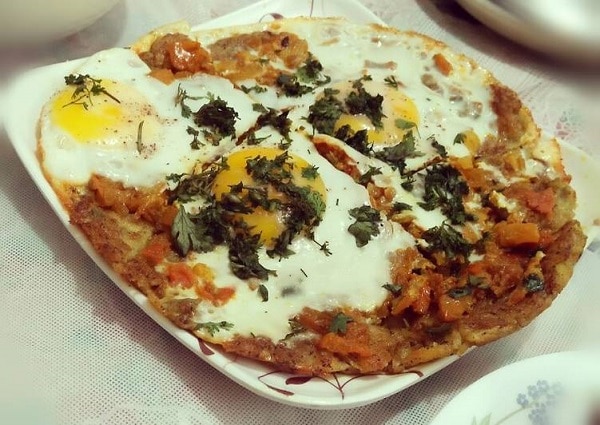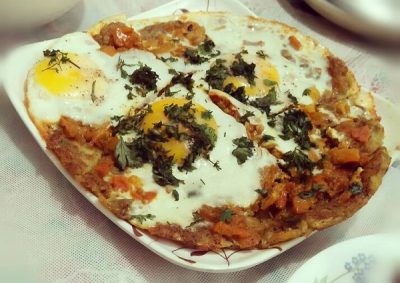 Source: www.cookpad.com
An ideal egg fusion recipe Shakshuka is easily made at your home for breakfast. It sounds great for your family to try something delicious and new.
---
Source: www.onionringsandthings.com
This kind of breakfast is a kind of food for your stomach every week. These french bread loaves are filled with creamery egg feeling with some veggies and garnishing. It is the food that your eyes will love forever.
---
Source: megseverydayindulgence.com
Egg Salad sandwich has got a fantastic texture and creaminess. It's made with some exotic ingredients like mustard, mayonnaise, pickles, salt, black pepper, and eggs. Moreover, boiled eggs mix with these ingredients, and eat a royal sandwich in breakfast, fills your heart and stomach for a more extended period.
---
Source: katerinaaskouzina.com
Koulouri is a beautiful bread and egg sandwich recipe. Here, the bread looks charming, and the center is filled with half egg fry. Looks pretty, taste amazing, and unique bread and egg sandwiches to offer your loved ones.
---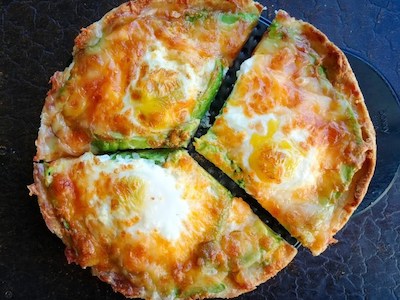 Source: airfrywithme.com
Avocado & Egg Pizza Toast is a unique and fusion recipe. Here, bread as a crust, mayonnaise as a sauce, and avocado as toppings.
Also, it's creating an excellent trail for the morning. It's an American breakfast, and one can enjoy it at home, making it the simplest way.
---
Source: archanaskitchen.com
Egg Benedict with Hollandaise sauce is a healthy breakfast recipe. It's delicious and beautiful looking. You can enjoy this sandwich with caramelized onion and some fruit salad or a glass of fresh juice.
---
Source: thebradandbutter.com
Ramen Egg Bruchetta is a savory dish with bread and butter. Moreover, it's unique and has three amazing layers: Ramen eggs, whipped goat cheese, and french toast. Try this at home and make your bread & egg sandwiches time exciting.
---
Source: landolakes.com
California Style Fried Egg Sandwich is grilled, fried egg recipe. It's colorful and full of taste and layers. Moreover, it's California style sandwich and has a delicious texture.
---
Source: myrecipes.com
Mustard Green Pesto & Egg Open-Faced Sandwiches is a delicious and healthy recipe. Moreover, it is prepared with healthy ingredients like apple vinegar, walnut oil, eggs, green peas thawed, and multi-grain bread.
---
Source: norecipes.com
Japanese Egg Sandwich is simple to make with bread, hard-boiled eggs, dijon mustard, white pepper, onion powder, and mayonnaise. It's full of flavors and offered by many Japanese giants.
---
Sandwiches are mostly our daily brunch food as well as a snack food. To make it best, you have n number of choices. You can use a hundred types of sauces and make your version.
What is your version of eating eggs? Comment below, and if you have any queries related to these egg recipes, let us know.